As time goes by, the possibility of traveling again seems to be getting closer and closer. But, with border closures and restrictions still being a reality around the world, many travelers are looking for creative and fun ways to feed their wanderlust. If this is something you can relate to, good news: there are several ways you can travel without leaving home. You can re-visit some of your past trips through photos and videos, discover new places while binge-watching movies and tv shows, and also plan future getaways with bucket lists and Pinterest boards. The options are endless and, to help you satisfy your deepest cravings, we created a comprehensive guide with the best ways to travel from home.
The Best Ways to Travel From Home
Many don't know about this, but going on vacation has many benefits for your health. Some of the top advantages of going on a holiday are increasing sleep quality, reducing stress levels, and even decreasing blood pressure. And while wandering around the world may seem like a distant possibility for many, there are several creative ways to maintain the healthy habit of traveling. The first one is going for a staycation, which consists of traveling to places nearby, sometimes even within your own city. Aside from the safety of avoiding long hours inside an airplane, there are other benefits of going on a staycation, such as boosting sustainable travel and avoiding jet lag.
But, in case your country's regulations don't allow any form of travel, you can always take a tour around the world without leaving the comfort of your home. This will keep your mind busy, help you stay inspired, and even excited about your next trip.
Make a Photo Album of Your Favorite Trips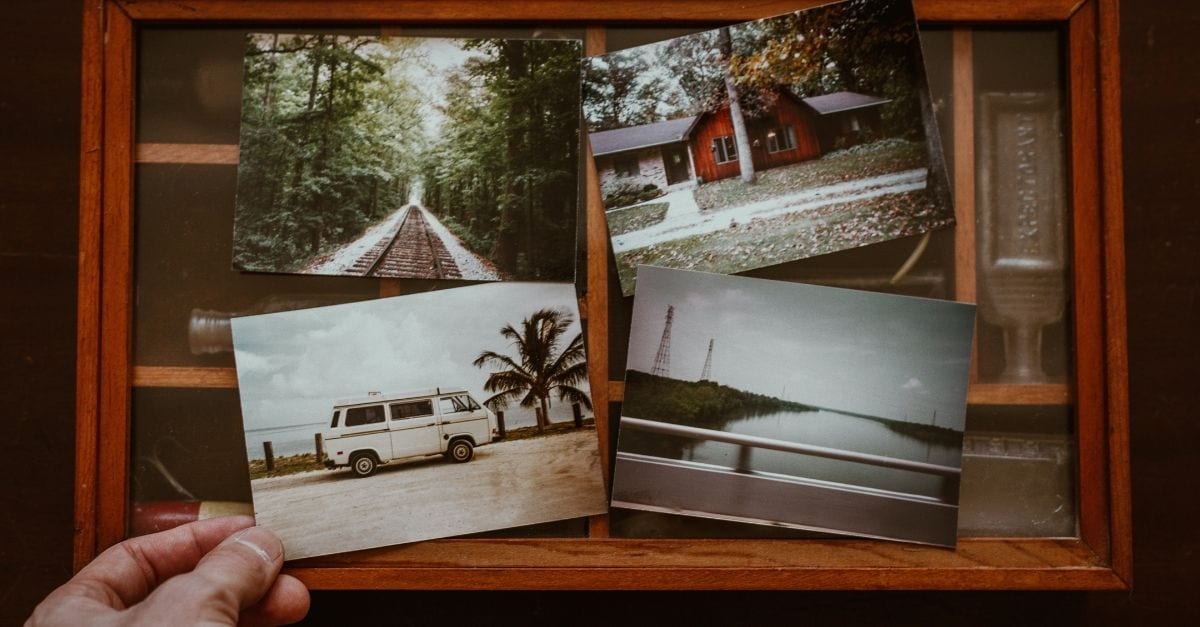 It's almost impossible to go on vacation without taking a million photos. However, it's common that those amazing pictures usually live only on your phone or on your social media channels. So, since you're home, you might wanna take advantage of the situation and relive your best international travel by making a photo album or scrapbook. Not only does this activity creates a great relaxing memento for you, but it is something you can share with generations and generations to come. You can even gather your entire family for some DIY scrapbook time, which is a great activity for bonding. Another amazing idea is to create themed photo albums or scrapbooks, such as "Summer Trips" or "Holiday Vacations", for instance. You can also use digital tools, such as Canva or Shutterfly, to design the album.
Listen to an Audiobook or Read a Book About Travel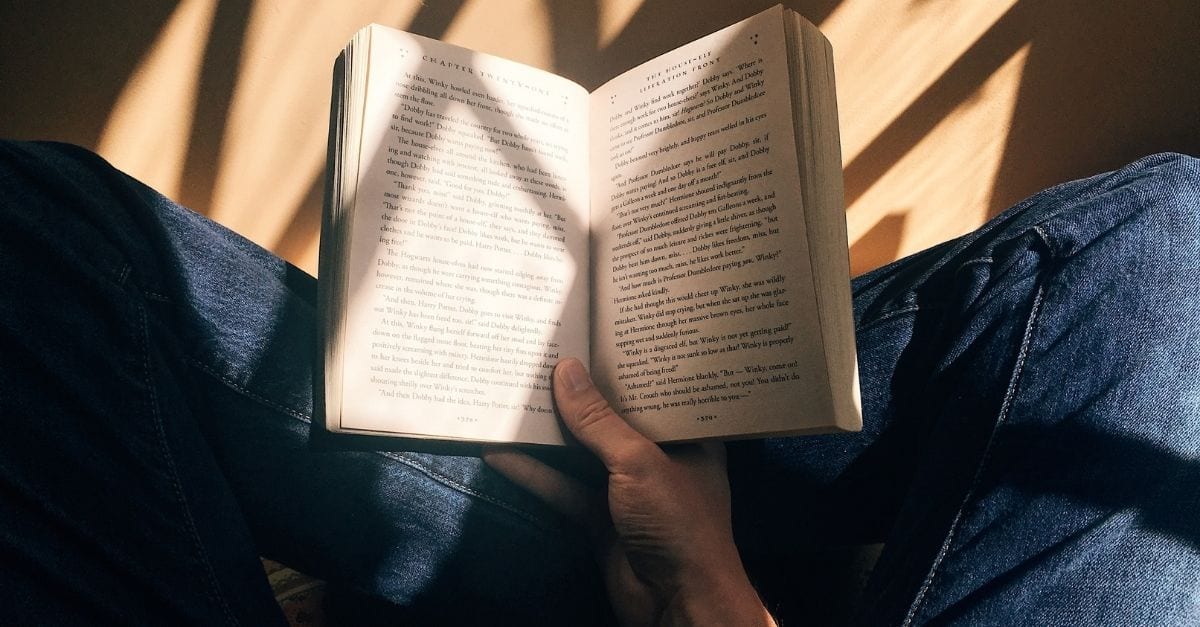 When it comes to travel books, the options are endless. Written by amazing authors all over the world, these books can simply whisk you away on an unforgettable adventure just using words. From Ernest Hemingway's fictional escapades to Jedidiah Jenkin's brave accomplishment of biking from Oregon to Patagonia, be inspired by reading or listening to international travel books. In case you want to travel from Italy to Bali, read the iconic Eat, Pray, Love, by Elizabeth Gilbert. Feel like uncovering the wilderness of Alaska? Then Into the Wild, by Jon Krakauer, should be on the top of your list. If taking a road trip across the United States is on top of your bucket list, then get some inspiration by reading the famous On the Road, by Jack Kerouac.
And there are also amazing books that are not necessarily about travel but can make explore amazing destinations around the world. Craving a trip to Barcelona? Then read the best-seller The Shadow of The Wind, by Carlos Ruíz Zafón, and visit some of Barcelona's most picturesque spots, from the Gothic quarter to Montjuïc.
Just find one —or more— books that you can't get enough of and be sure to pack it with for your own future trip.
Have a Movie Marathon with Films from Around the World
Was there a movie that immediately made you think "wow I want to go to this place now"? Then this is the perfect opportunity to rewatch it. You can even start by watching the film adaptations of the travel books you read, such as Eat, Pray, Love; Into the Wild and On The Road. But there are more amazing films to include in your list. Midnight in Paris, by Woody Allen, will take you straight to Paris in the 1920s, and Walter Mitty will keep you daydreaming about Iceland.
There are hundreds of films that can take you far away and watching travel-themed movies is definitely one of the best ways to travel without leaving home. Pro tip: turn your backyard into a "home theater" by setting up pillows, Christmas lights, and a projector. Your movie experience will be so elevated, that you'll even forget you are at home.
Take a Virtual Tour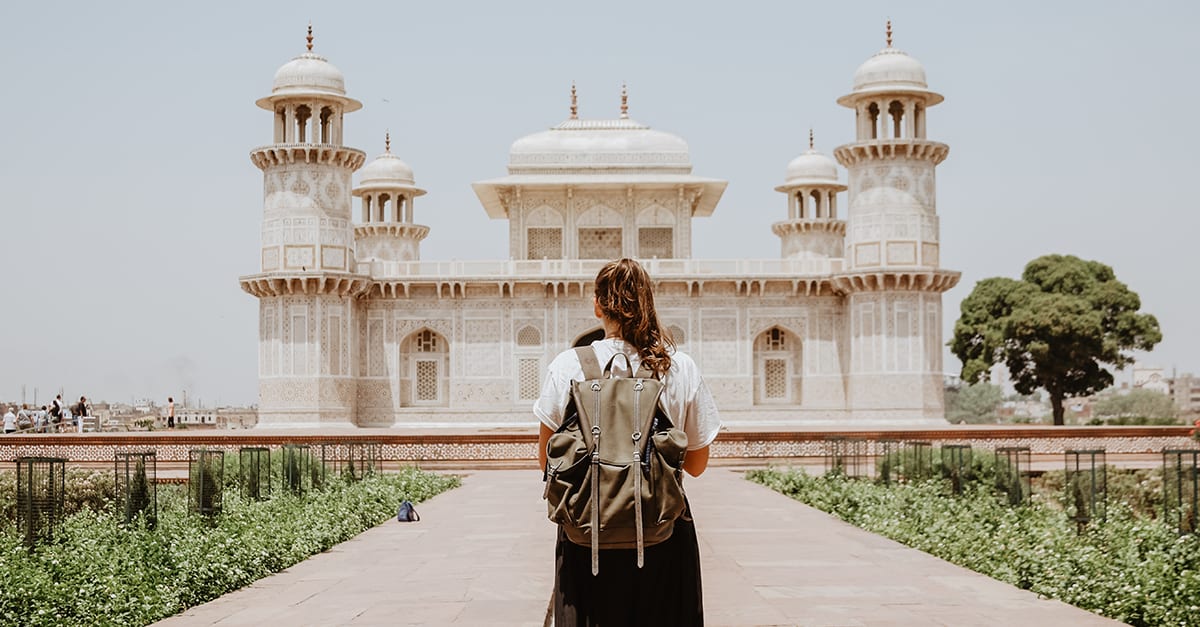 The international community banded together to create innovative ways to offer global travelers the opportunity to travel without leaving home. Currently, one of the best experiences to explore the world from home is taking virtual tours, which are basically simulations of an existing location. Virtual tours are created from sequences of panoramic images that are stitched together and have become more popular than ever.
Thanks to virtual tours, you can visit museums, world monuments, national parks, and more. Whether you are interested in learning more about the intriguing artwork of Van Gogh or are curious about the history of the U.S. National Parks, virtual tours and experiences can be your unofficial tour guides right from home.
Art enthusiasts might wanna visit some of the world's leading museums by using the Google Arts and Culture app. They can also take virtual tours on the website of renowned museums, such as the Salvador Dalí Museum, in Barcelona, the Guggenheim, in New York City, and the Louvre, in Paris.
Adventure-seekers will love exploring national parks and natural reserves. Currently, there are virtual tours in sites such as the Cliffs of Moher, in Ireland, and the Yosemite National Park, in California, USA.
Is seeing the cherry blossom trees on top of your travel bucket list? Well, with Google Earth you can check some of the most beautiful sakura spots around the world. Google Earth is a computer program that renders a 3D representation of the planet based on satellite imagery. You can take
Discover endless opportunities to explore without moving from your sofa, by embarking on a journey through virtual reality.
Set Up a Fort in Your House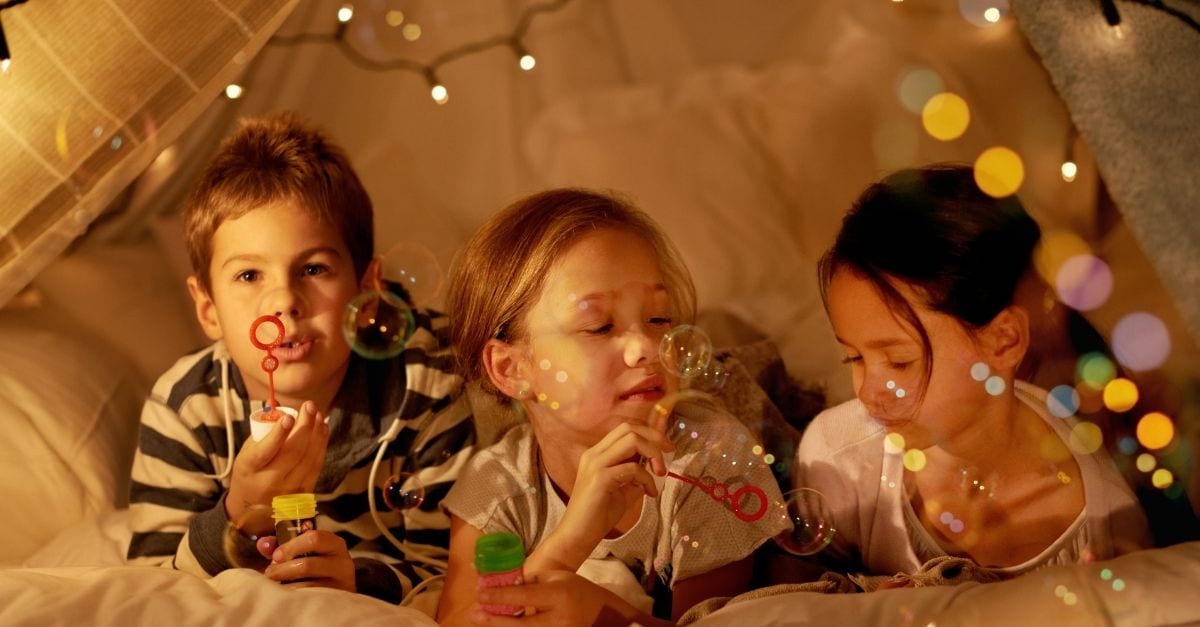 Especially with little ones in the house, making a fort is an excellent way to show them a brand new place. Whether you build a castle out of couch cushions and pillows and call it Buckingham Palace or layout all your towels, umbrellas, and boogie boards in the backyard to create the beaches of California, your kids will love going on an adventure you plan for them. It may just be their best yet!
Plan a Themed Dinner
During the pandemic, cooking soon became the preferred hobby for many who were homebound. From experienced cooks to newbies, several people started playing Master Chef at home by baking sourdough bread and trying new recipes. And if you're one of those people, you can take advantage of your new hobby and travel to a new destination at the same time by cooking typical dishes from other countries.
Hosting a themed dinner can make things even more fun, as you can also include your friends and throw a virtual party. You can celebrate Cinco de Mayo by trying delicious Mexican recipes, learn how to make homemade pasta, and even try some unique coffee recipes. Ask your pals to bring their favorite dish so you can celebrate together, eat yummy food, and enjoy your at-home restaurant.
Listen to a Travel Podcast
Last week we created a list of the best travel podcasts to listen to in 2020. Not only these podcasts will give you helpful information for planning your future stay, but they will also provide you with great ideas on where to go, and what to do and see there. Podcasts are also a great alternative for books and movies, and you can listen to them anytime: while cleaning out your closet, working out, or before bed. Check out our list to find your new favorite show.
Re-Purpose Your Old Postcards
Do you have dozens of postcards sitting in a shoebox under your bed? If so, there are a few different ways to re-purpose them! Do a DIY (do it yourself) project. All you need is a couple of pieces of string and some clothespins to turn your wall into a global paradise.
You can also make photocopies and mail them to friends and family. Your loved ones will be so thrilled to receive mail from you during this time, and it's a great way to share your past experiences with them too.
Make a "Bucket List" Pinterest Board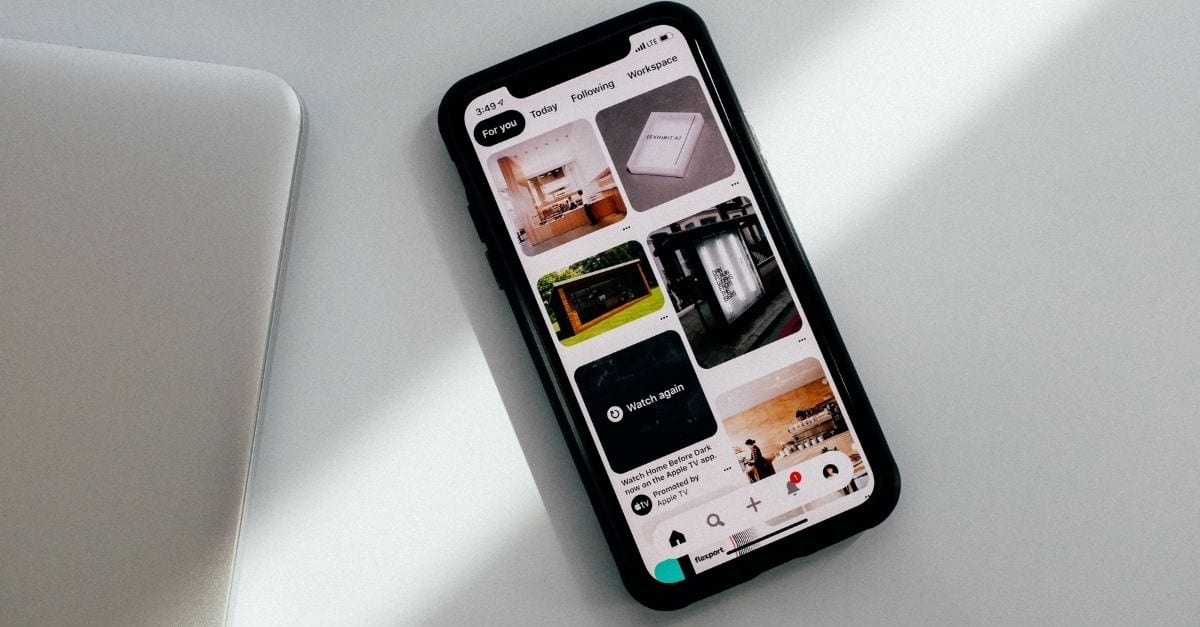 We have given you dozens of ideas for bucket list adventures, and now it's your turn to make them a reality. A good place to start is by creating mood boards on Pinterest to organize your "Travel Around the World Bucket List". You can create specific themed boards for each travel type, like surfing destinations, mountain getaways, romantic vacations, best cities for foodies, and more.
The advantage of doing this, aside from being fun and almost therapeutic, is that when you start planning your trips in the future, these trusty boards will help you organize and plan based on your interests. You can check out our CuddlyNest Pinterest page for inspiration.
Learn a New Language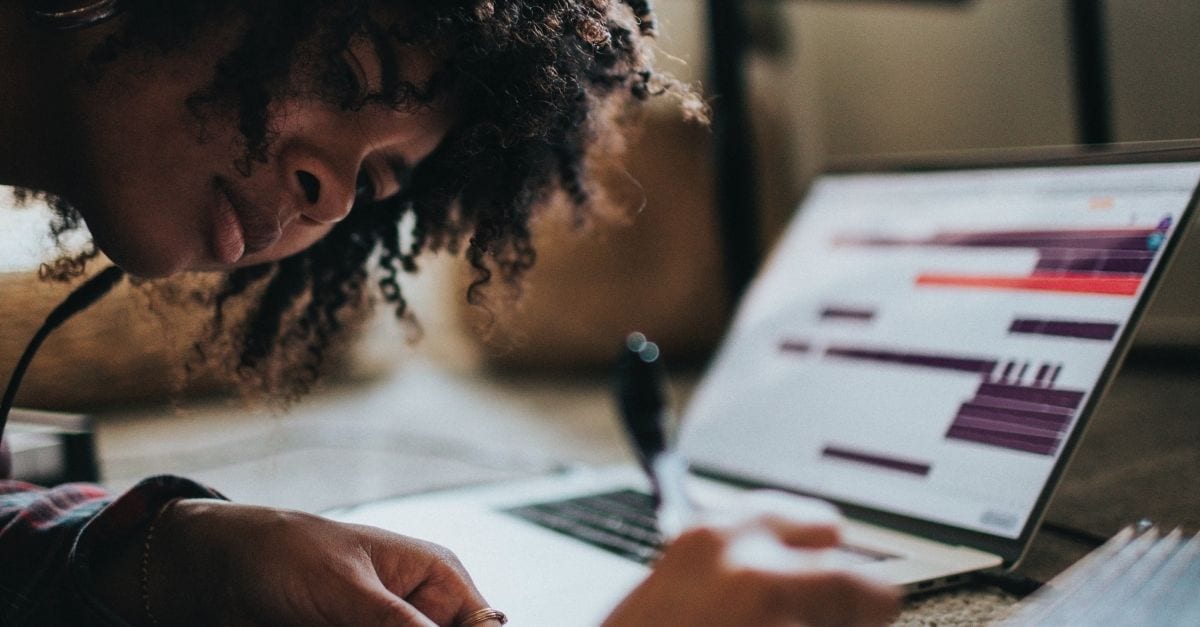 Believe it or not, learning a new language is one of the best ways to travel the world without leaving home. This basically happens because, when you learn a new language, you usually start gaining interest in a new culture, which most of the time makes you want to travel. So, to make the most out of staying in, save some time during the week to learn a new language you've always wanted to. You can either take online classes with a native speaker or download language-learning mobile apps, such as Duolingo.
Watch a Travel-Inspired TV Show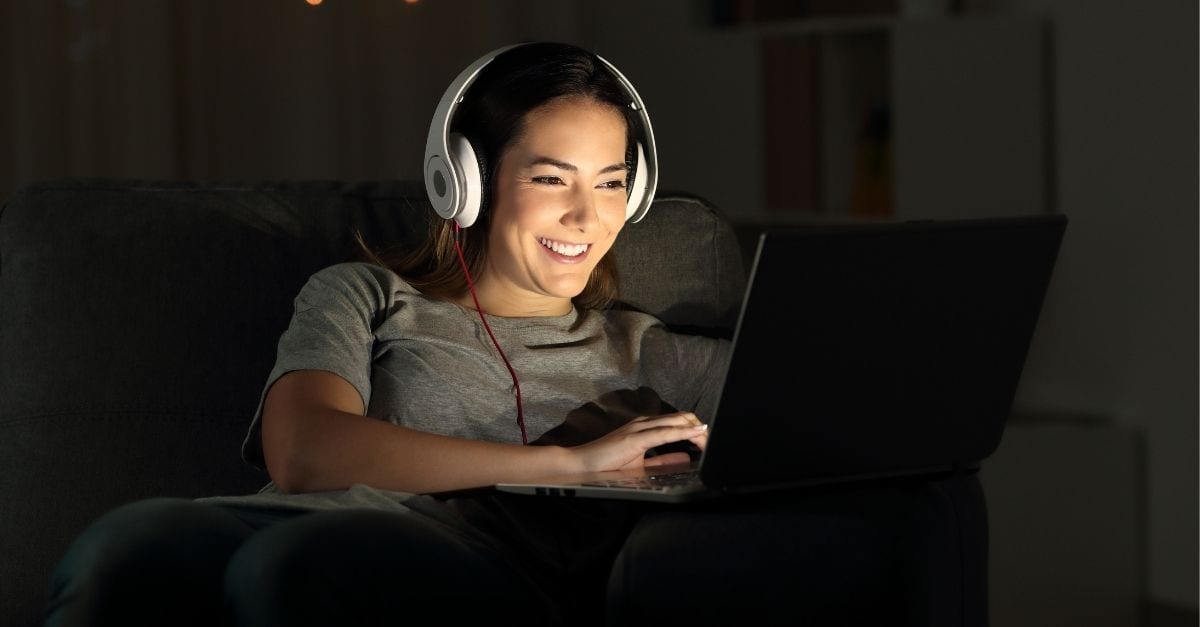 Now that you already watched travel movies, read travel books, and listened to travel podcasts, you might wanna watch some travel-inspired tv shows. One of the best is, undoubtedly, Anthony Bourdain: No Reservations. This award-winning show follows the chef and best-selling author Anthony Bourdain as he eats his way out in the world. Bourdain travels to all five corners of the globe and explores the local culture and cuisine while visiting each destination. You can see him eating the most unusual things, such as goose intestines cooked in black beans sauce, pig soup, and balut, which is a fetal duck egg that is normally eaten in the Philippines.
And there are other great travel-themed shows to binge-watch from home. Available on Netflix, the Kindness Diaries is a documentary show that follows the journey of Leon Logothetis, a former London broker that travels around the world on his vintage Chang Jian motorbike. While exploring places like Alaska, Ecuador, Costa Rica, Logothetis relies only on the kindness of strangers for receiving food, gas, shelter, and everything else except for money.
Create a CuddlyNest Wishlist
Travel is nothing without finding the perfect place to stay, and we are here to provide you with incredible accommodations at the best price. Use our CuddlyNest "Save to Wishlist" tool to plan your future getaway now, and stay later. To save to the wishlist, all you need to do is log in to your CuddlyNest profile, press the save button on the right-hand side of the listing, and it will appear in your wishlist under your profile, waiting for you to book and visit. It's that easy. Your domestic or international travel plans can be done in seconds.
We would love to join your international travel from home. Let us know what journeys you embark on. Check out our blog for more inspiration to fill your wanderlust.
CuddlyNest provides all accommodations to all travelers at the best price. Find unlimited travel inspiration on our blog and social media channels.
You might also Like:
Benefits of a Staycation
Best Travel Podcasts
Virtual Tours to Take from Home in Covid Times
Here are some curated readings for you:
Why Traveling is Important
Internationally Travel from Home
Plan Now, Stay Later