Phuket island continues to rank among the most popular tourist destinations in the world thanks to its pristine white sands, swaying palm trees, and bustling villages. This incredibly popular place in Thailand has hundreds of cool stays, a wide range of restaurants, and great nightlife.
Because it has so much to offer, many tourists love to visit Phuket after spending some time in Bangkok. Phuket can be reached from Bangkok in three different ways – by plane, bus, or train. To find out which option would work best for you, check out our guide below!
Find Places To Stay In Bangkok │ Places To Stay In Phuket
Where Is Phuket Located?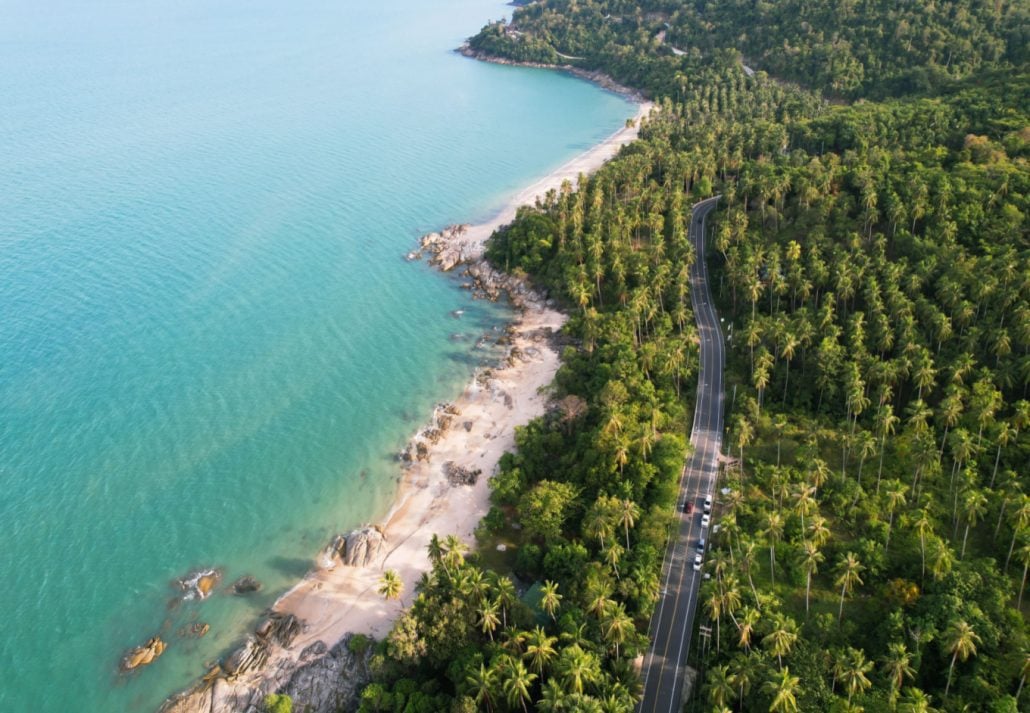 Phuket is located in the Andaman Sea in southern Thailand. It's the largest island in the country and is surrounded by Phang Nga and Krabi. Aside from its gorgeous beaches, good food, and fantastic nightlife, Phuket is also known for its rich culture and stunning temples.
Recommended Read The Best Islands Around Phuket, Thailand
3 Ways To Get To Phuket From Bangkok
Bangkok To Phuket By Plane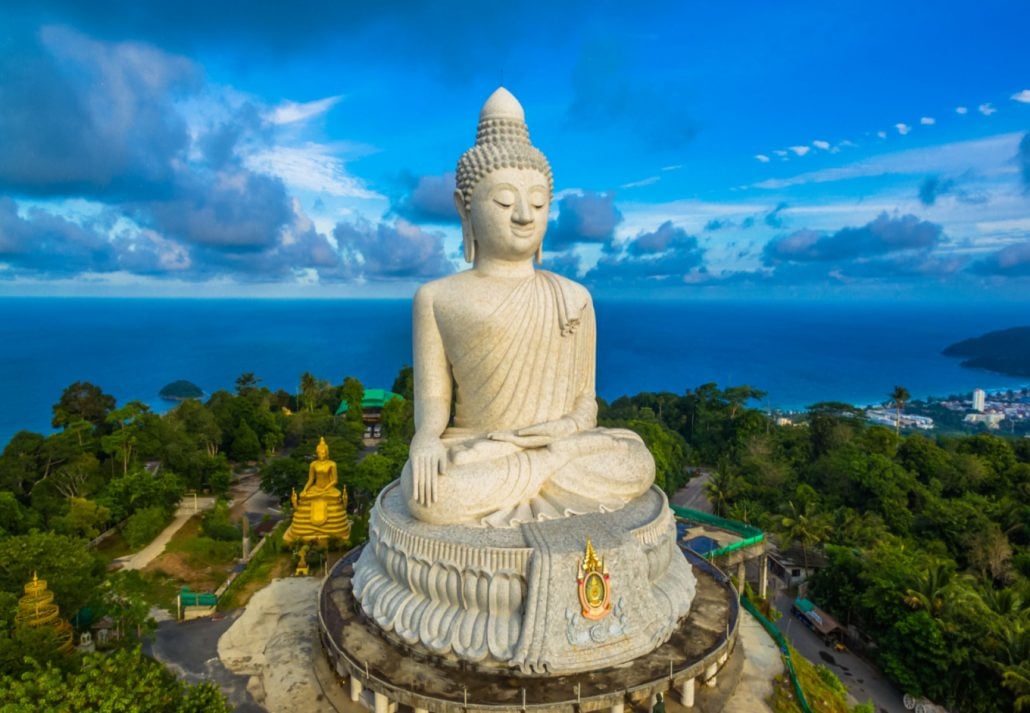 The quickest way to get to Phuket from Bangkok is by plane. Many airlines fly this route, which makes Phuket International Airport the second busiest airport in Thailand – right after Bangkok. If you're looking for cheap flights, you can fly out of Don Mueang Airport, which is known as the nation's low-cost carrier hub. For the best flight deals, look into Nok Air, Thai Smile, and Air Asia.
Several times a day, Bangkok's Suvarnabhumi Airport also offers flights to Phuket island. Keep in mind that flight tickets are higher on the weekends and during peak season. To save money, choose evening flights or travel during low season months (June, July).
Cost: $40+
Travel Time: 1.5 hours
Recommended Read 4 Most Impressive Buddha Statues: Biggest Buddhas In Thailand
Bangkok To Phuket By Bus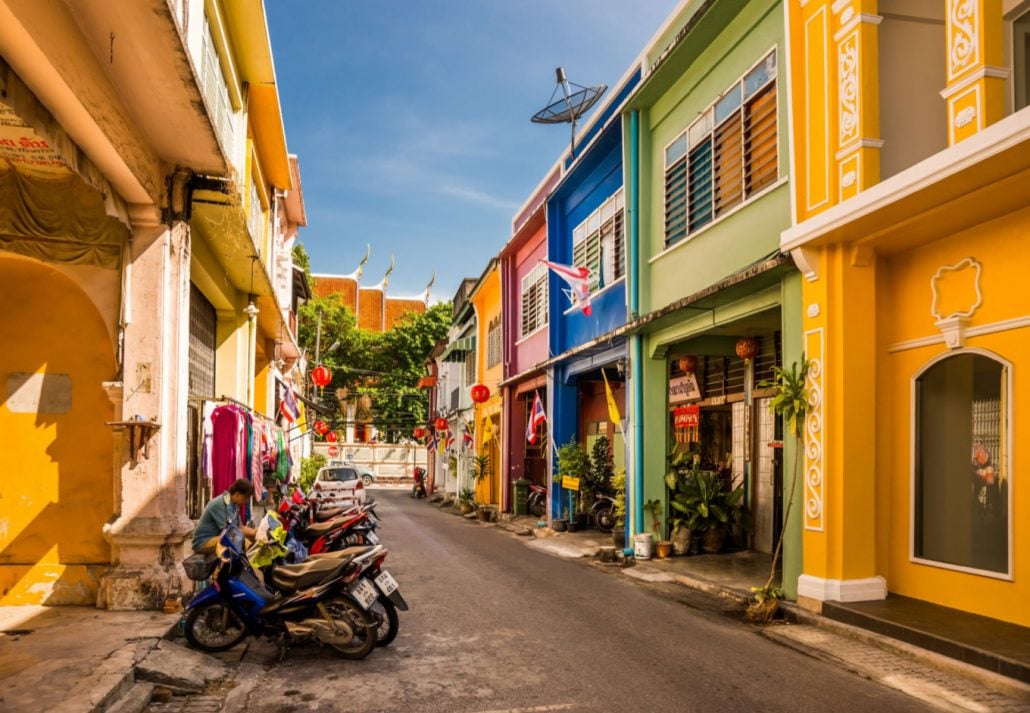 The cheapest way to reach Phuket is to travel by bus. However, it can take up to 16 hours, making this the longest way to travel. Although second-class buses are great, it might be a good idea to consider a VIP bus operated by Phuket Travel or Express Bus. To make your long trip more comfortable, they offer extra legroom, reclining seats, and single-row seats.
Buses to Phuket depart from the Mochit Northern Bus Terminal (the popular Southern Bus Terminal is currently closed). At the halfway point of the trip, you'll have a 30-minute stop to get some fresh air and grab a snack or drink. Buses tend to fill up quickly, so book your spot in advance!
Cost: $20 for a one-way ticket
Travel Time: at least 14 hours
Bangkok To Phuket By Train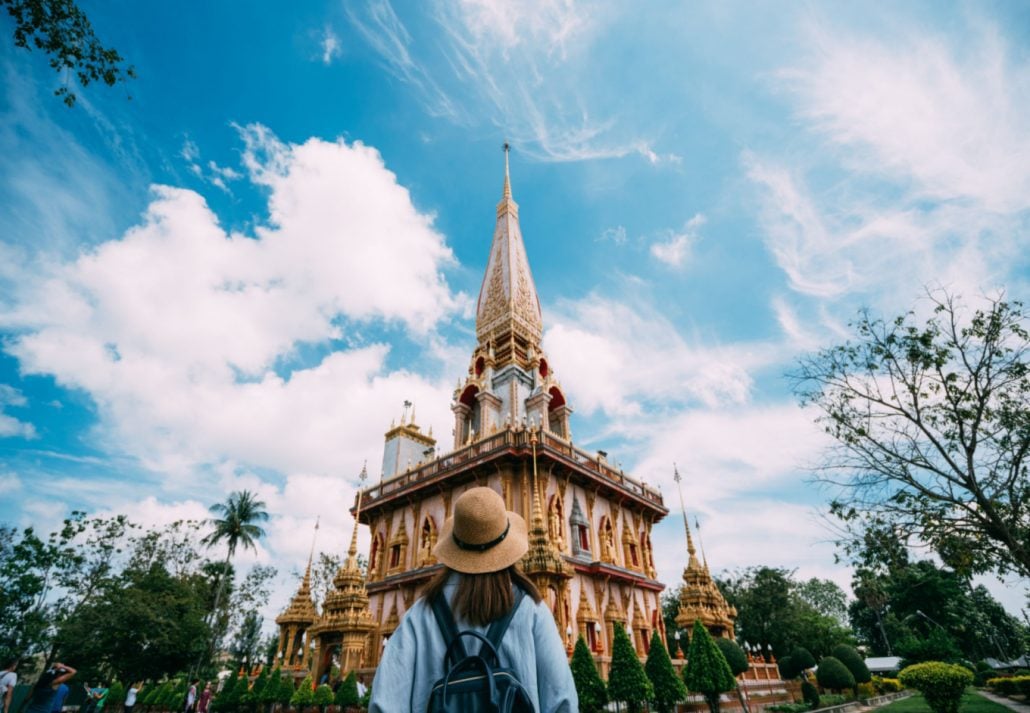 There are no direct trains to Phuket, but you can combine a train with a bus. Hop on a train at Hua Lamphong Station or Bang Sue Junction to Surat Thani railway station and then take a bus to reach your destination. Most trains have air conditioning, comfy seats, and a spacious cabin. If you'd like to sleep during the trip, choose a first-class train with beds.
Cost: $25+ for a train ticket, $8 for a bus ticket
Travel Time: at least 14 hours (about 9 hours by train and then 5 hours by bus)
FAQ
Is Phuket worth visiting?
Phuket is a great destination for those wanting to take in the sun and relax on the beautiful beaches. Plus, the island is more affordable than other nearby vacation spots.
What's the capital of Phuket province?
The capital of Phuket province is Phuket Town. Its lively streets are filled with many coffee shops, convenience stores, art galleries, and souvenir shops.
How do I get to my hotel from Phuket Airport?
You can take a taxi, airport shuttle, minibus, or smart bus.
Can you visit other islands near Phuket?
Yes! Phang Nga province near Phuket offers island-hopping tours that include Krabi, Koh Phi Phi, Koh Yao, and Koh Lanta islands. While you're in Phang Nga don't forget to visit Khao Lak and its stunning beaches.
What is the best hotel close to Don Muang Airport?
There are plenty of amazing hotels close to Don Muang Airport starting at $13 per night, but the best ones are:
For the best prices, always book with CuddlyNest.
Where to stay near Phuket International Airport?
Here are the top-rated places to stay near Phuket International Airport:
Browse. Book. Stay.
CuddlyNest provides all accommodations to all travelers at the best price. Find unlimited travel inspiration on our blog and social media channels:
Facebook, Instagram, Pinterest, and X.
You Might Also Like:
The Best Time to Visit Cambodia
The Ultimate Asia Travel Guide
Vietnam vs. Thailand: Which One Should You Visit First
Pattaya vs. Chiang Mai: Where You Should Travel To According to Your Personality