Los Angeles truly has the best of everything — it has the best food, the best beaches, the best places to shop, the best places for history buffs to learn, and several gorgeous national parks.
Moreover, the Los Angeles County beaches are very unique and different from any other city's beaches. They are alive and vibrant with a culture that is unique only to them, have street performers, amusement parks, restaurants, bars, cafes, and a buzzing nightlife scene all situated on several piers.
Cruising along the Pacific Coast Highway watching the ocean and playing music in a car is an unbeatable experience to have. If you're visiting Los Angeles, you absolutely must visit the following beaches in Los Angeles!
Find Places To Stay In Los Angeles
The 8 Must-Visit Beaches In Los Angeles
Santa Monica Beach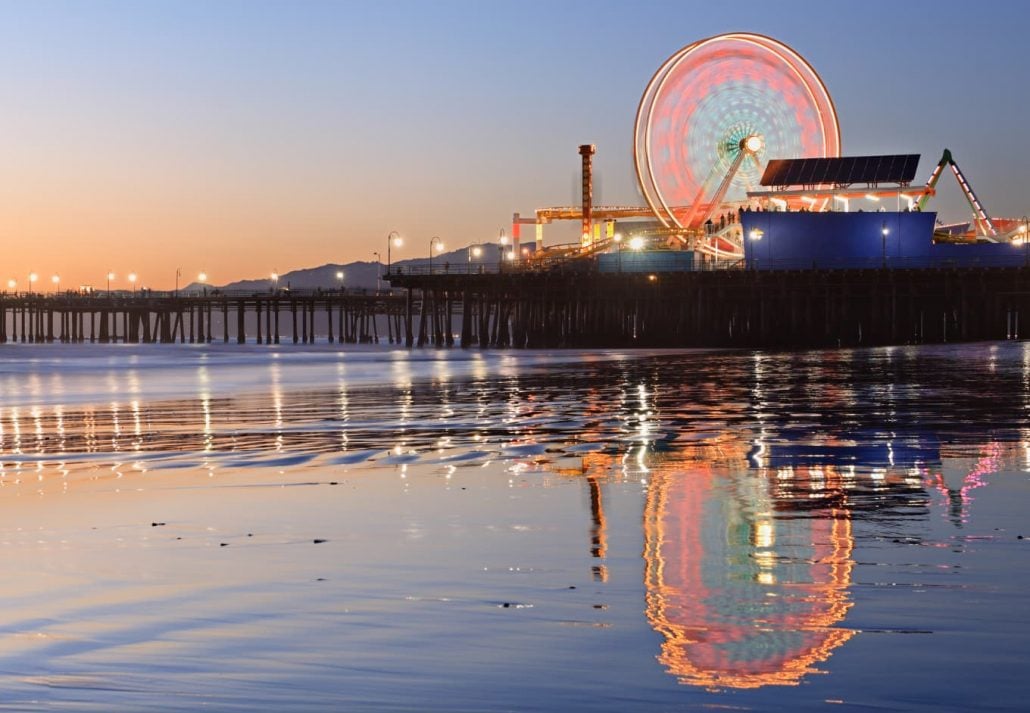 Known for its wide stretches of sand, Santa Monica State Beach on Santa Monica Bay is a favorite among sunbathers, surfers, and beach volleyball players. It's also home to Muscle Beach, where Arnold Schwarzenegger used to pump iron, as well as the Santa Monica Pier, which features an amusement park, aquarium, and arcades.
anta Monica is one of the most popular beaches in Los Angeles. Here, you'll find some amazing restaurants, the iconic amusement park on the Santa Monica Pier, exercise areas and bike paths, playgrounds for kids, and so much more.
They also have unique barrier-removing playgrounds that are accessible by wheelchair and have sensory elements that can be experienced in every sense. The Will Rogers State Beach begins on the stretch of the beach next to the pier. The Strand Beach boardwalk continues and eventually meets Venice Beach.
Venice Beach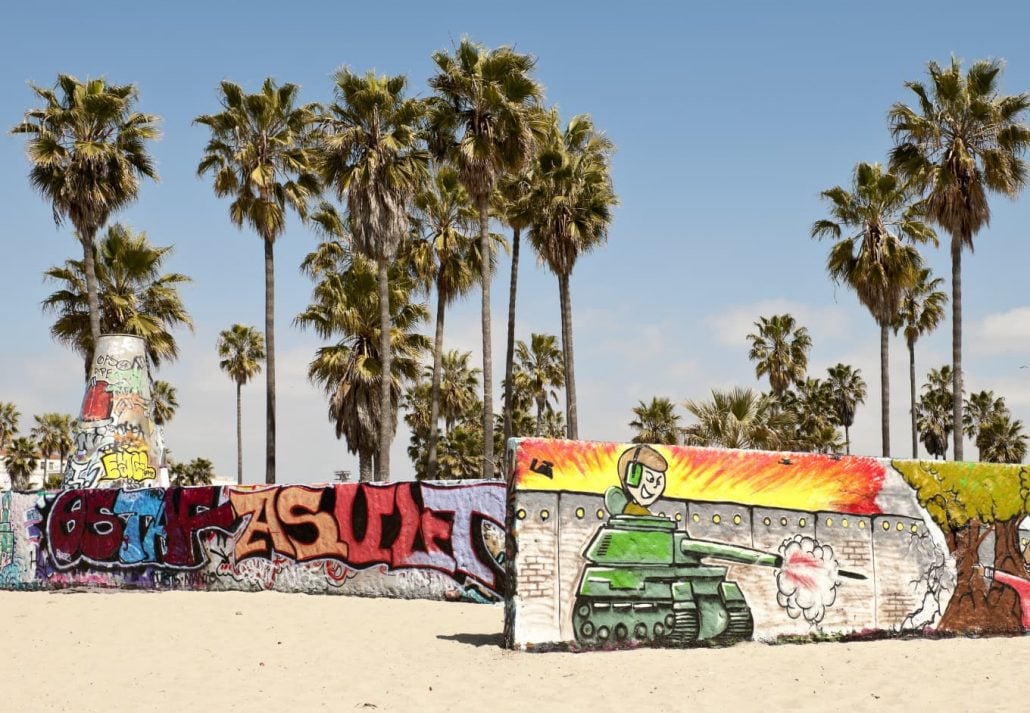 Venice City Beach is famous for its bohemian culture, colorful street performers, and the famous Muscle Beach outdoor gym. The beach also offers a bike path, a skatepark, and a range of shops, restaurants, and cafes.
You'll find that this is the best beach to enjoy some people watching in LA, and you can also enjoy a day of sports in the volleyball nets, and tennis court, or even go skating in the skate park.
The gorgeous beachfront walkway boardwalk here is noteworthy and is a cultural hub. It has street performers, delicious pizza places, and the cutest ice cream stands. All in all, this is an absolute must-visit beach.
Recommended Read The 15 Most Romantic Getaways in California
Manhattan Beach
Manhattan Beach is a quieter, more upscale alternative to Venice and Santa Monica. It's known for its picturesque pier and for hosting the annual Manhattan Beach Open beach volleyball tournament.
The beach offers scenic views, a surf spot, and a picnic area. This is also a popular luxury real estate area and you'll find a lot of upscale mansions here. The area also features some of the best restaurants in the city. Don't miss out on watching the sunset from the Manhattan Beach Pier.
Abalone Cove Shoreline Park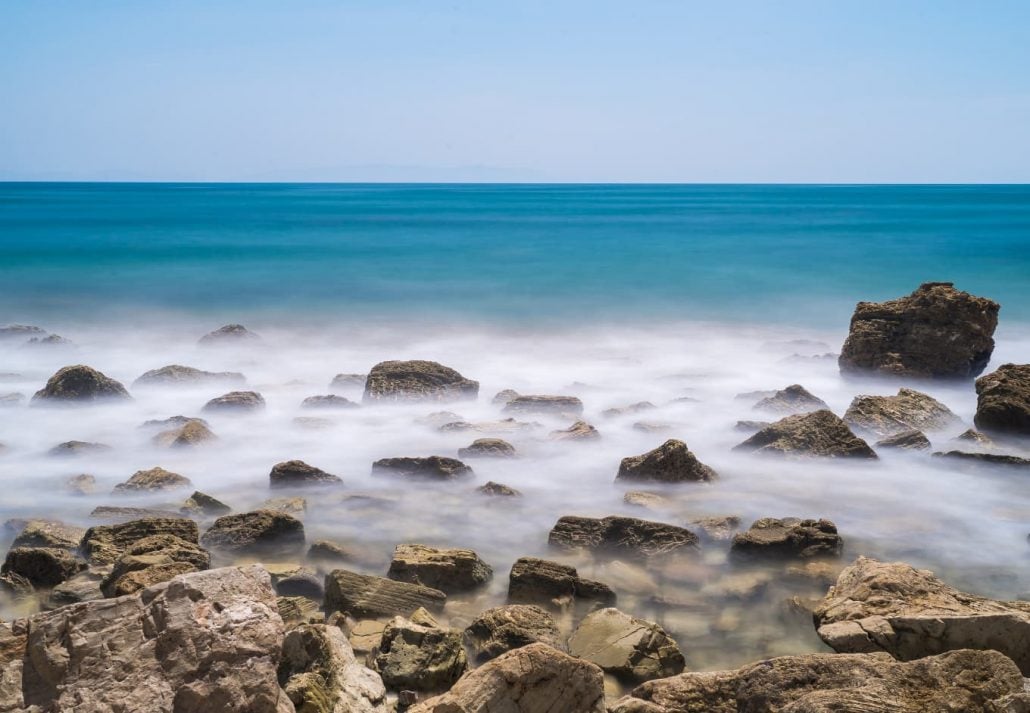 Abalone Cove Shoreline Park is a hidden gem located in Rancho Palos Verdes. It offers rocky cliffs, tide pools, and coastal hiking trails, as well as a secluded beach where you can swim and sunbathe.
This beach has stunning views and is the perfect place to have a lovely picnic. The tide pools on this shoreline park will leave you in absolute awe!
Hermosa Beach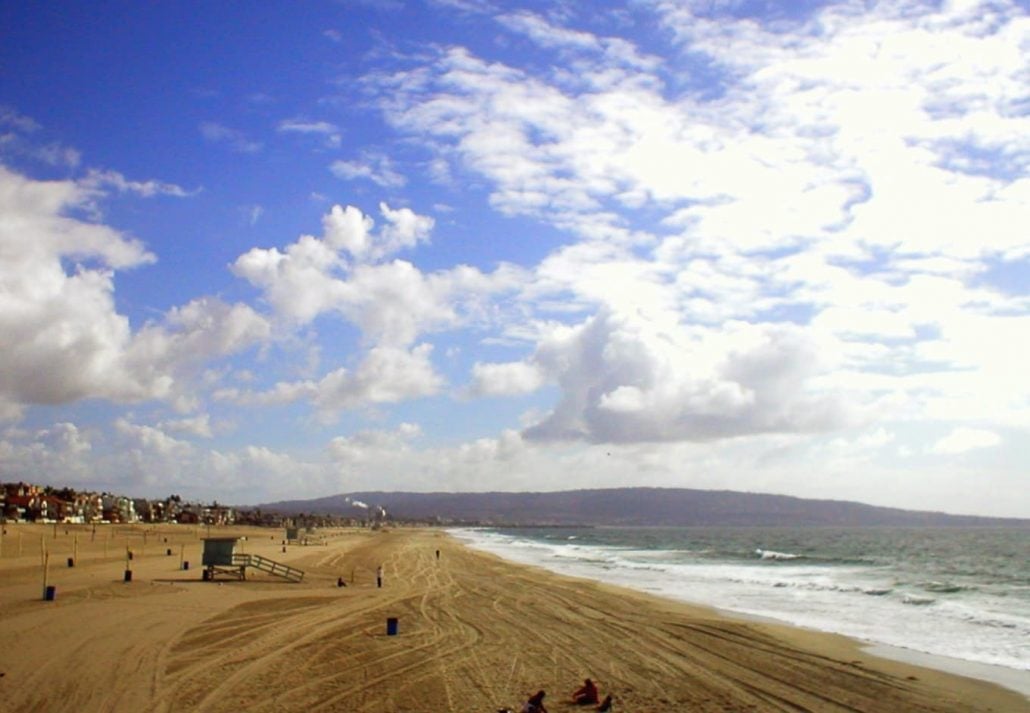 Hermosa City Beach is a lively spot known for its beach volleyball courts and nightlife scene. It's also a popular spot for bonfires and beachside yoga classes.
Hermosa Beach holds the peak of the epitome of California's surf culture. With the perfect tide and waves for surfing, you'll find a lot of surfers on this beach. Hermosa Drive and Pier Avenue which are close to the beach are the two most popular streets for shopping and entertainment in LA and so we highly recommend visiting them.
Paradise Cove Beach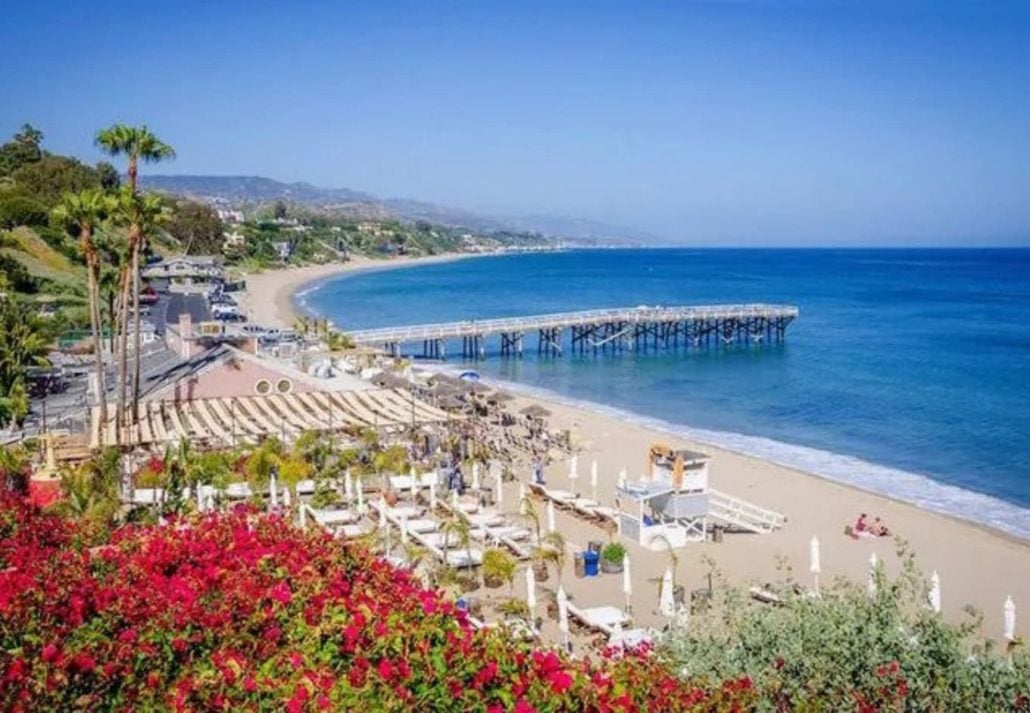 Paradise Cove Beach offers a small and secluded beach with a relaxed atmosphere and a restaurant where you can enjoy a meal while watching the waves. This location is ideal for families or those looking for a peaceful spot.
Paradise Cove is the perfect place to kick back and relax if you're looking for a calm atmosphere to relax in with your loved ones. The beach itself is right next to Malibu Pier. It is also known to be super romantic. Unwind in the Paradise Cove Cafe which the beach is named, overlooking the gorgeous waves.
Redondo Beach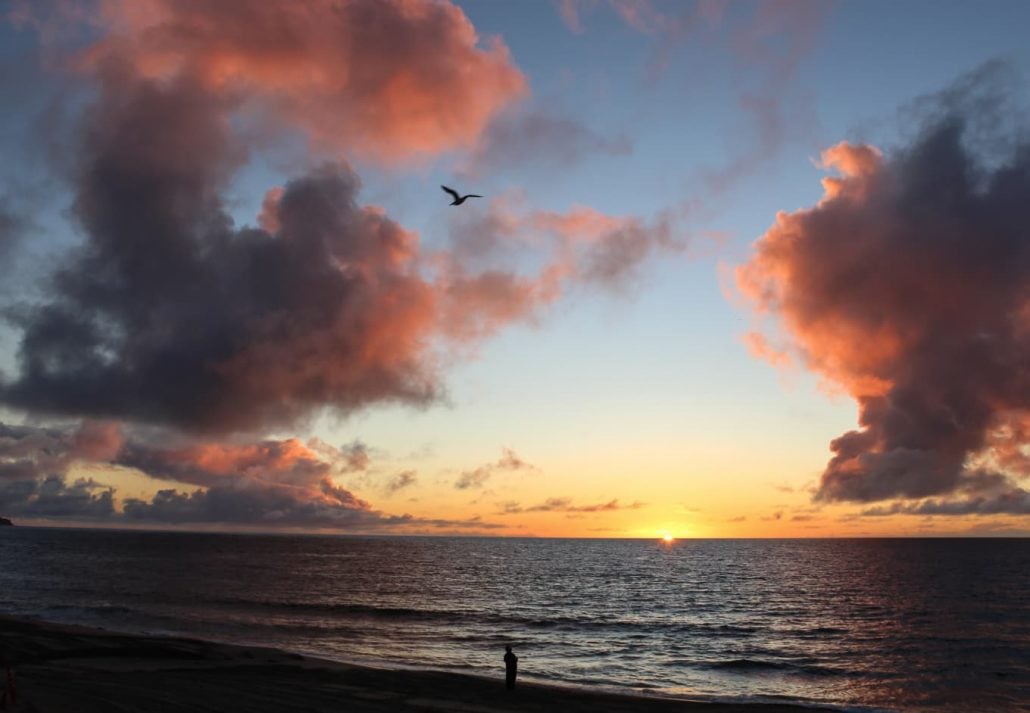 Redondo County Beach is a family-friendly beach that offers a large, sheltered bay with calm waters, making it ideal for swimming and water sports like paddleboarding and kayaking. It's also home to a large concrete pier that's popular with anglers.
Redondo Beach has a municipal horseshoe-shaped pier that features a lot of restaurants and entertainment options. You would never be bored on this beach. It is the ultimate surfers' paradise and is even dubbed to be the birthplace of surfing in the USA.
El Matador State Beach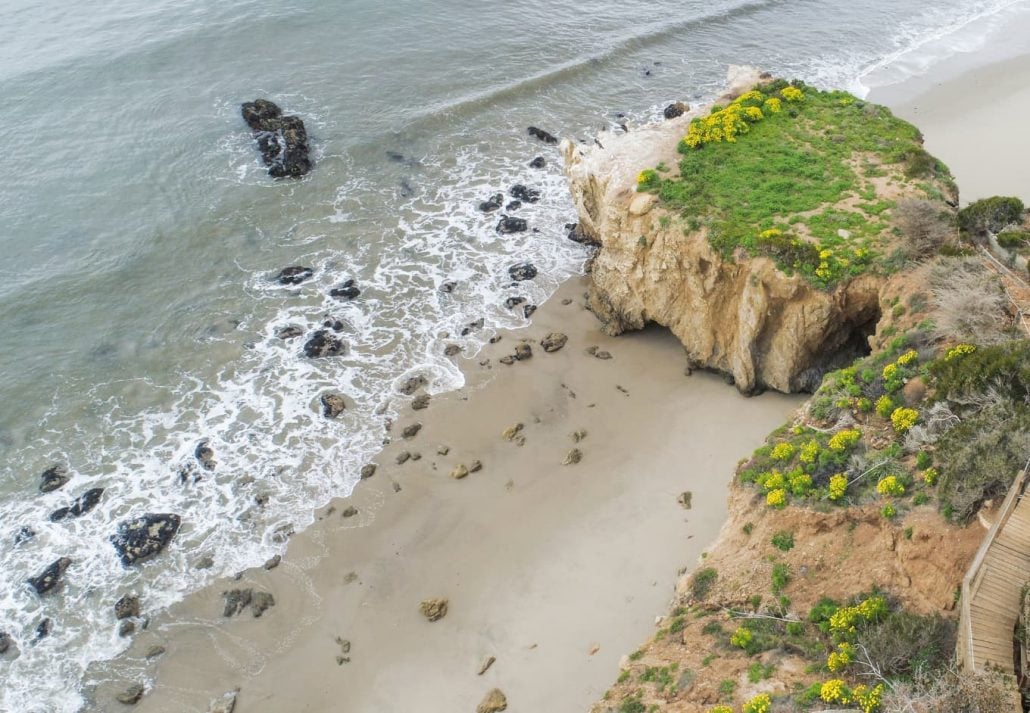 El Matador State Beach is a significant part of Robert H. Meyer Memorial State Beach, which is a wide sandy beach that's known for its great surfing and is home to the Surfrider Beach surf spot. It also offers picnic areas and hiking trails. El Matador Beach is a pocket beach and you do need to do a short hike to get there.
This beach is a sight for sore eyes and is stunning to look at. The shore is lined with huge rock formations and several sea caves that you can explore. You will feel like you're on another planet on this beach.
Malibu Surfrider Beach, also called Malibu Lagoon State Beach, is nearby and is the perfect place for surfing or observing surfers. The main beach here is a short way off the Pacific Coast Highway and only a small hike from the parking lot.
Recommended Read The 6 Best Beaches In Malibu, California
FAQ
What is the main beach in LA?
Santa Monica State Beach is the main beach in LA and is 3 miles long.
What is the nicest beach in LA?
The nicest beaches in LA are:
El Matador State Beach
Redondo Beach
Malibu Lagoon State Beach
Zuma Beach County Park
What are the most famous beaches in Los Angeles?
The most famous beaches in Los Angeles County are:
Santa Monica State Beach
Malibu Beach
Huntington Beach
Manhattan Beach
Long Beach
What's the cleanest beach in Los Angeles?
The cleanest beaches in Los Angeles are:
Manhattan Beach
Venice Beach
Santa Monica Bay Beach
Zuma Beach
Where to stay in Los Angeles?
Los Angeles is a sprawling city with diverse neighborhoods, each offering a unique experience. To help you decide where to stay, here are some recommendations:
For the best prices, always book your dream stay with us!
Browse. Book. Stay.
CuddlyNest provides all accommodations to all travelers at the best price. Find unlimited travel inspiration on our blog and social media channels:
Facebook, Instagram, Pinterest, and X.
You May Also Like:
The 5 Best Restaurants In Los Angeles, California
The Ultimate Guide To Downtown Los Angeles, California
The 20 Most Fun Things To Do in Los Angeles With Kids
The 8 Best Beaches In Los Angeles, CA
7 Best Museums In Los Angeles
The 5 Best Hotels In Anaheim, CA
The Best West Hollywood Hotels, CA
9 Wonderful Things To Do In Malibu, California