Los Angeles is a city where an amalgamation of different cultural cuisines meet to create a city that has flavor after flavor to offer whether it's in a fine dining experience or from a food truck. LA's food scene has only gotten better and grown the more city becomes a populous hub for people from all sorts of backgrounds.
Grilled meats, tacos, pasta dishes, Filipino food, hot chicken wings, and grilled prawns – there is an endless variety of dishes for any food lover to explore in Los Angeles. Several fine-dining restaurants offer in-depth and unique tasting menus paired with natural wine made in-house, which is truly an unmissable experience. And, don't forget to save room for Los Angeles' lengthy dessert menu options.
Here are some of the best restaurants in Los Angeles.
Also Read: North America Travel Guide
The 5 Best LA Restaurants
Dulan's Soul Food Kitchen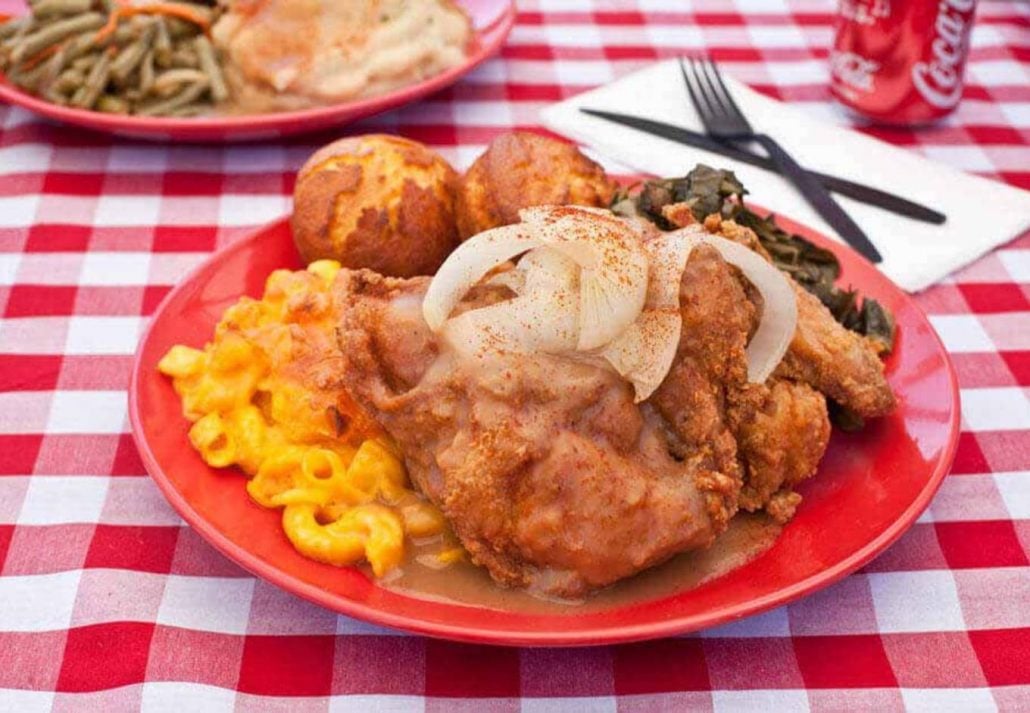 Known to serve some of the best Southern California comfort dishes such as fried chicken, pork ribs, and collard greens with baked chicken, Dulan's Soul Food Kitchen is a local family favorite in LA. They also serve delicious dishes such as sweet potato pie and cakes. Their fried fish and a side of mac and cheese are raved about by patrons of the restaurant. They also have a family dinner menu option in which you can opt to get a whole chicken with cornbread muffins and sides for your entire family. Additionally, on Sundays, they have a special Baked Turkey Wings dish that they serve for dinner. You would definitely leave this place with a warm smile and a full belly! They are known to treat their guests with the best hospitality and serve up the most iconic American comfort food dishes.
République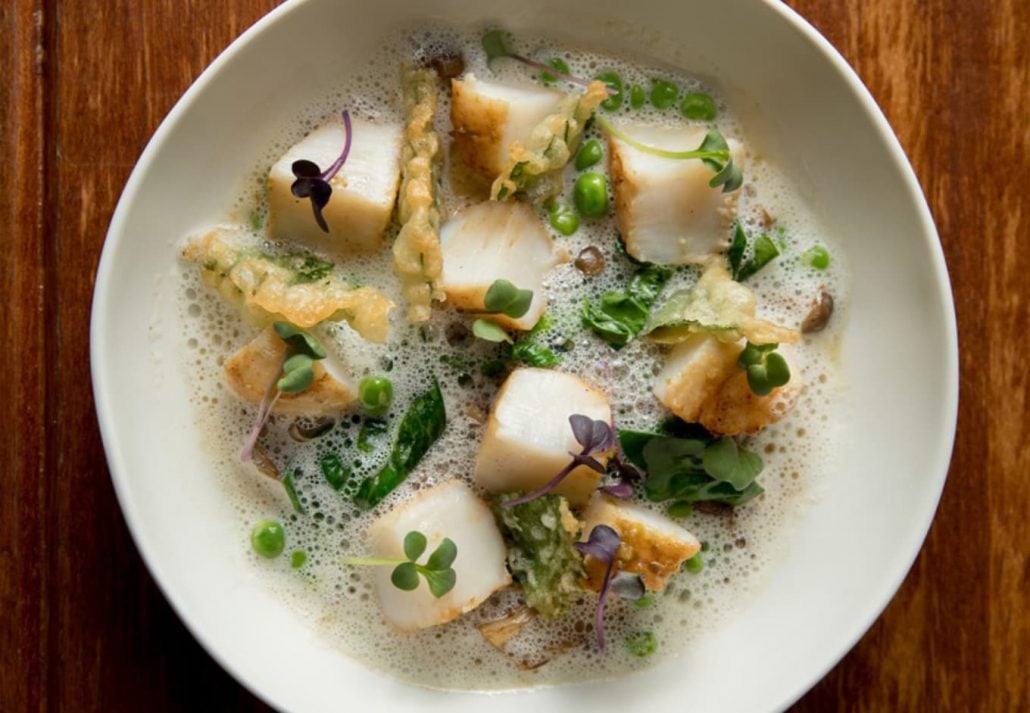 République is a chic all-day cafe that serves up delicious French bistro-style food that can be seen having American influences as well. The owners of the cafe Margarita Manzke and Walter Manzke are each a master of different styles of artisanal cooking. Margarita serves some of the best pastries in LA that can be seen lining up the restaurant's case, while Walter whips of food of various influences right from lobster mafaldine and roast chicken to one of their signature dishes, the beef short rib kimchi fried rice which has a lovely umami flavor provided by the soy sauce and fish sauce. We recommend making dinner reservations here before visiting owing to its popularity, and we also highly recommend trying out their brunch, including delicious breakfast options with a delectable fried egg. We also highly recommend trying out their new tasting menu restaurant Manze which has one of the best tasting menus in the city.
Jitlada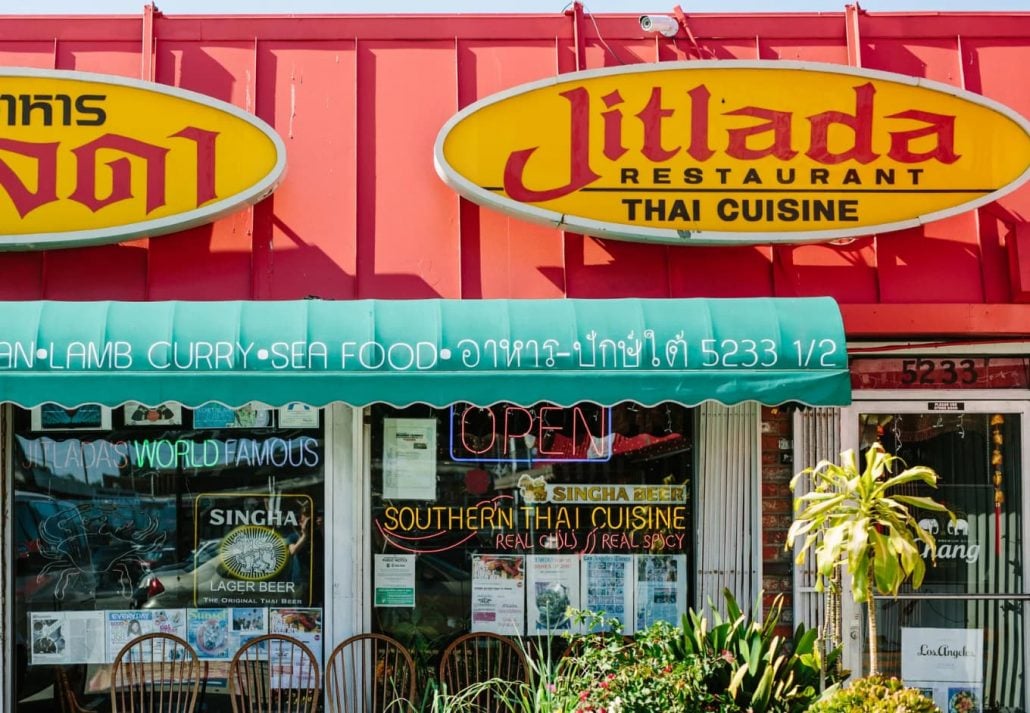 Located in East Hollywood in Thai Town, Jitlada is the epitome of comfort Thai food. With a food menu consisting of over 300 dishes, you could visit this unique eatery that serves up flavor-packed salads, Thai curries, turmeric chicken wings, delicious Thai tea, Thai beer, and so many other delicious authentic Thai dishes. Several of the restaurant's frequent visitors have high praises for their morning glory salad and their duck spring rolls, so we highly recommend trying them! End your meal on a sweet note with their famous dish of Thai sticky rice with mango.
Badmaash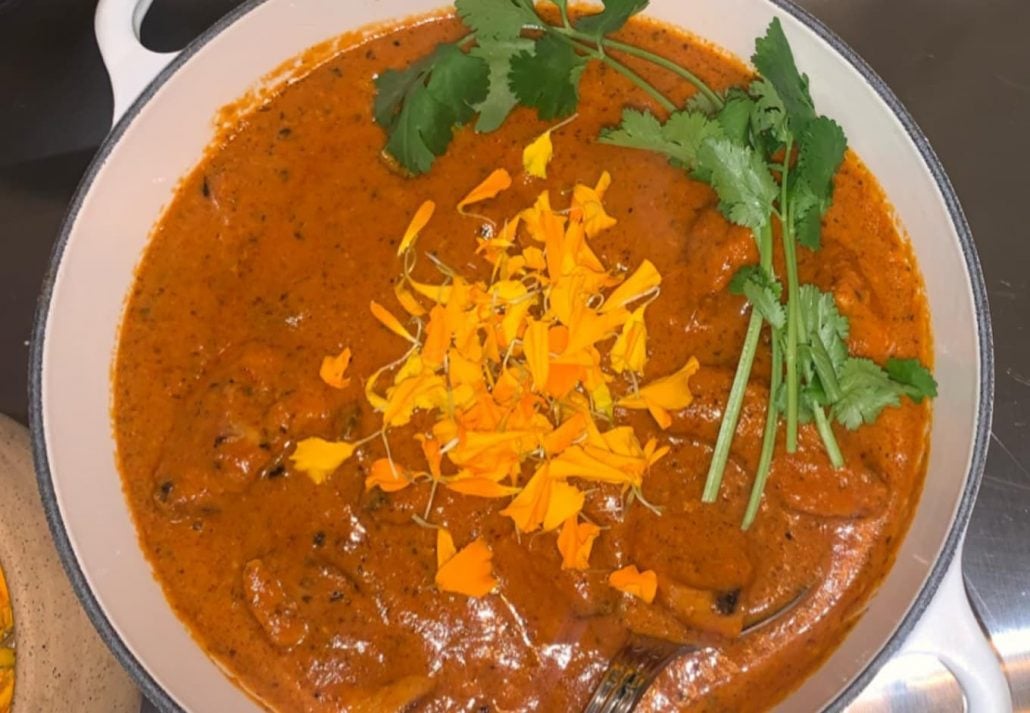 Badmaash is a modern Indian gastropub that serves traditional spicy Indian cuisine along with Indian dishes with a Canadian spin to them like their famous and delicious chicken tikka poutine. They also serve delicious burgers, craft beer, and a killer double-fried chicken that's been dusted with paprika. They are known to not only serve up some of the best Indian food in Los Angeles but also flavor-packed American food that's been Indianised. They also have an amazing wine list to choose from. Their butter chicken and naan are rave-worthy and they also have a unique butter chicken samosa! Their beef short ribs are also a must-try.
Bestia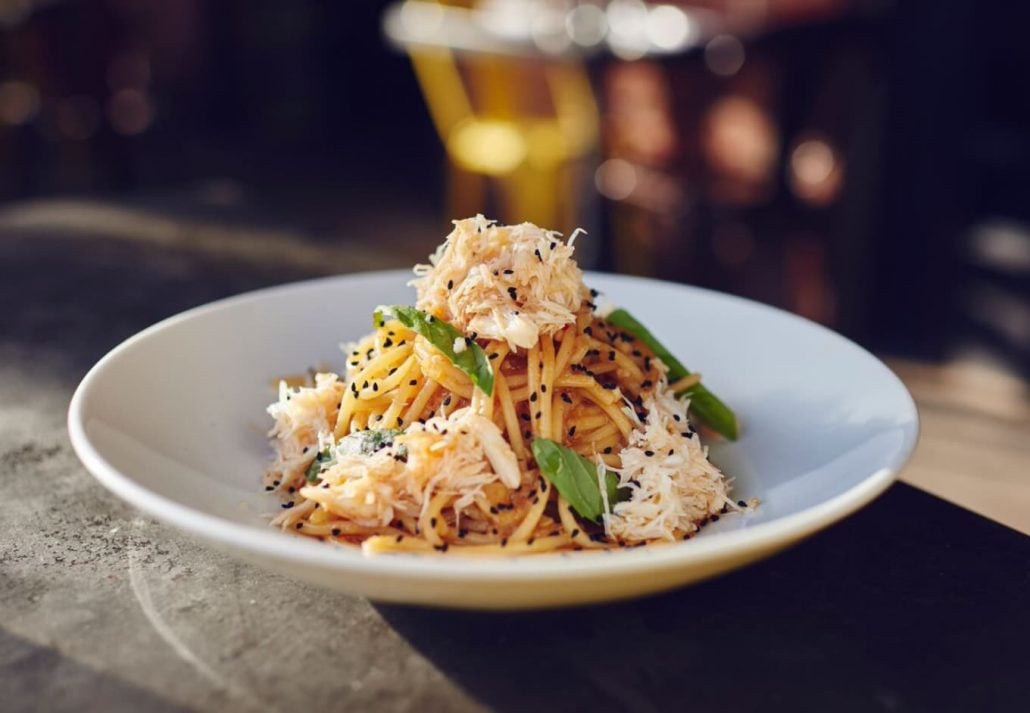 A famous rustic Italian restaurant, Bestia, is located in the downtown arts district of LA. Gorge down on scrumptious Neopolitan pizzas, handmade pasta, and several fancy mains paired with the best wines and cocktails. Among their mains, we recommend the grilled whole Branzino and the grilled spiced pork loin. The squid ink lemon Chittara pasta and ricotta Tortelli are their must-try kinds of pasta. Ever since its opening in 2012, Bestia has been popular and has been consistently creating buzz about serving up the most delectable Italian food in Los Angeles, and its reputation still holds strong. They offer both indoor and outdoor seating. Their 'from scratch' approach makes their dishes fresh, delicious, and made with the best produce.
FAQ
Where do celebrities eat in LA?
Celebrities tend to flock to West Hollywood for the best dining options, right from Craig's and Catch to Olivetta and Dan Tana's, there are several restaurants here that are loved by the stars. Bestia, The Ivy, and Cecconi's are other places where you are likely to spot celebrities.
Where does Drake eat in LA?
Drake frequently visits Madeo in LA to grab a bite.
What is famous to eat in LA?
Some foods that are famous to eat in LA are cheeseburgers, tacos, chilly cheese hot dogs, pastrami sandwiches, a California roll, and Cobb salad.
What is LA best known for?
Hollywood stars, stunning beaches, and delicious food are all things that LA's best known for. Some foods that are famous to eat in LA are cheeseburgers, tacos, chilly cheese hot dogs, pastrami sandwiches, a California roll, and Cobb salad.
CuddlyNest provides all accommodations to all travelers at the best price. Find unlimited travel inspiration on our blogs and social media channels Facebook, Instagram, and Pinterest.
You May Also Like:
North America Travel Guide
Most Romantic Weekend Getaways in the United States
Long Weekend Getaways in the United States
Best Family Vacations In The United States
Best National Parks In The United States
Best Cabin Rentals in the United States
Best Dog-Friendly Vacations In The United States
Best Getaways In Southern California
The Ultimate California Travel Guide
11 Off The Beaten Path Experiences In San Francisco
The 20 Best Restaurants In San Francisco
The 15 Most Instagrammable Places In San Francisco, California