The best time to visit Washington DC is generally during the low season (October—February). You can enjoy the pleasant weather, fewer crowds, and a variety of fun activities. Depending on your preferences, shoulder and peak season could be good options too. Find out more below!
Find Places To Stay In Washington DC
Weather In Washington DC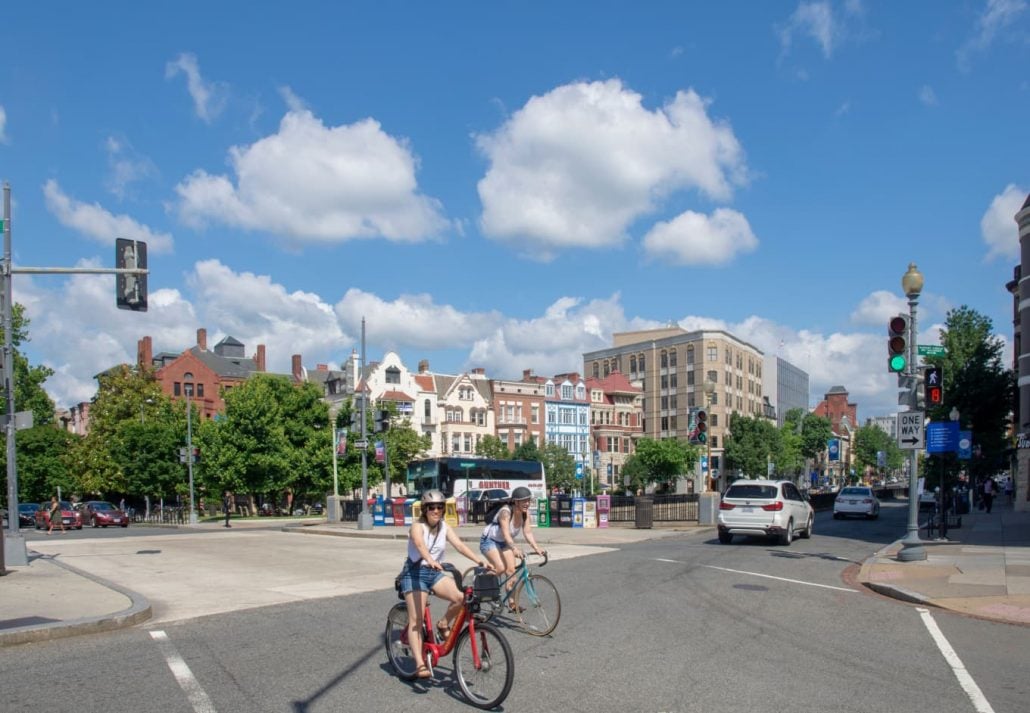 Washington DC has a humid subtropical climate. Summers are warm and humid with average temperatures in the upper 80s (26.5°C/80°F). On the other hand, the city is prone to very cold temperatures in winter months (3.5°C /38°F).
Moreover, the hottest months are June, July, and August while the coldest months are January, February, and December. Hurricane season generally runs from June to November and if you're traveling during this time, you can find the latest updates here.
Recommended Read: The 8 Best Things To Do In Washington DC
Seasons In Washington DC
Shoulder Season: July—September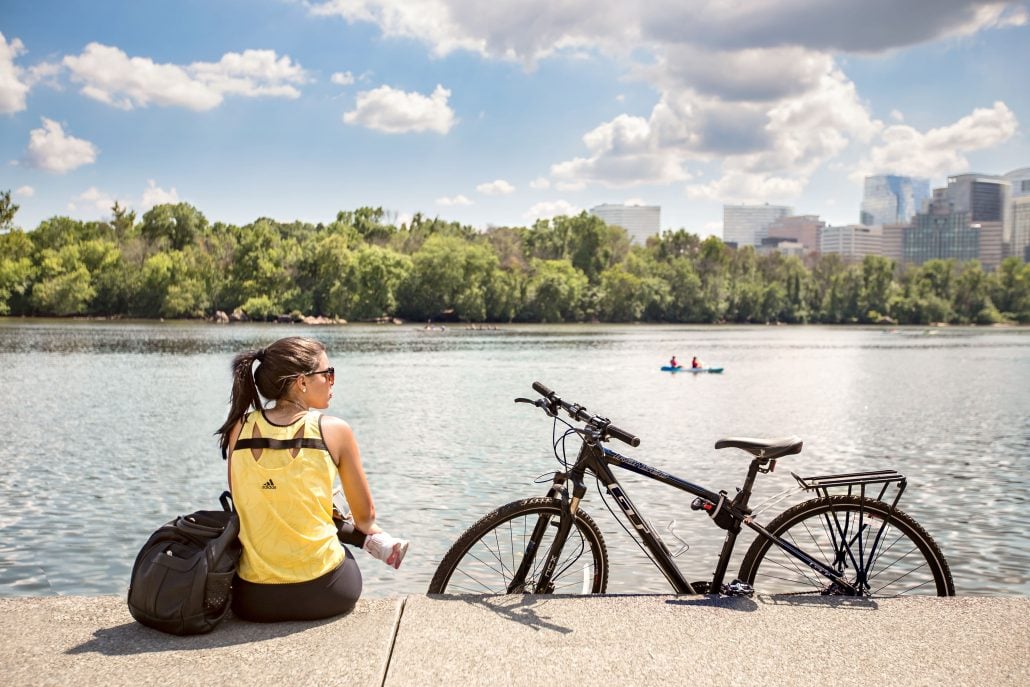 Shoulder season is perfect for those wanting to avoid crowds but still enjoy the warm weather. It's easier to visit a number of world-famous attractions like the National Mall, The White House, and the National Museum of African American History.
Peak Season: March—June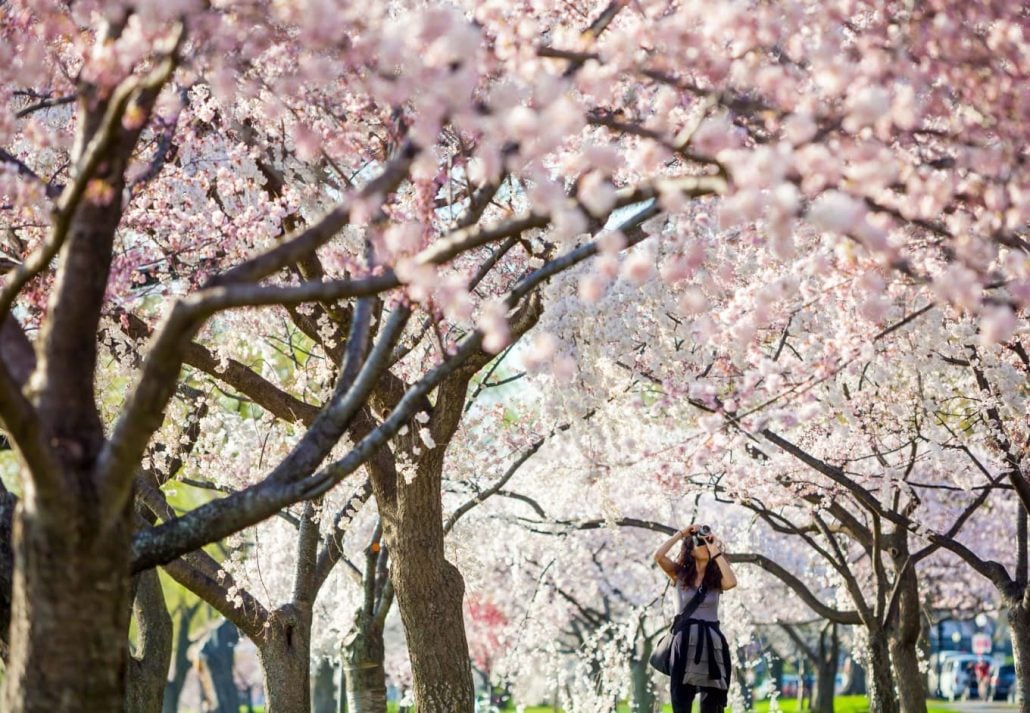 The peak season lasts from March to June. Although the city is full of visitors, the weather is mild and perfect for exploring numerous outdoor sights. This period also marks the wonderful cherry blossom season (late March to early April).
Recommended Read The 8 Best Museums In Washington DC
Low Season: October—February
Colder months in Washington DC still offer a wide range of fun activities. Plus, you don't have to worry about rubbing shoulders with tourists. Go ice skating, visit Christmas markets, tour The Tudor Place Historic House & Garden, and more.
Best Time To Visit Washington DC
For Pleasant Weather
Fall is the best time to visit Washington DC for pleasant weather. The sweltering summer is gone and prices are lower. Enjoy the vibrant foliage, fun festivals, and endless shopping opportunities.
For The Lowest Prices & Fewer Crowds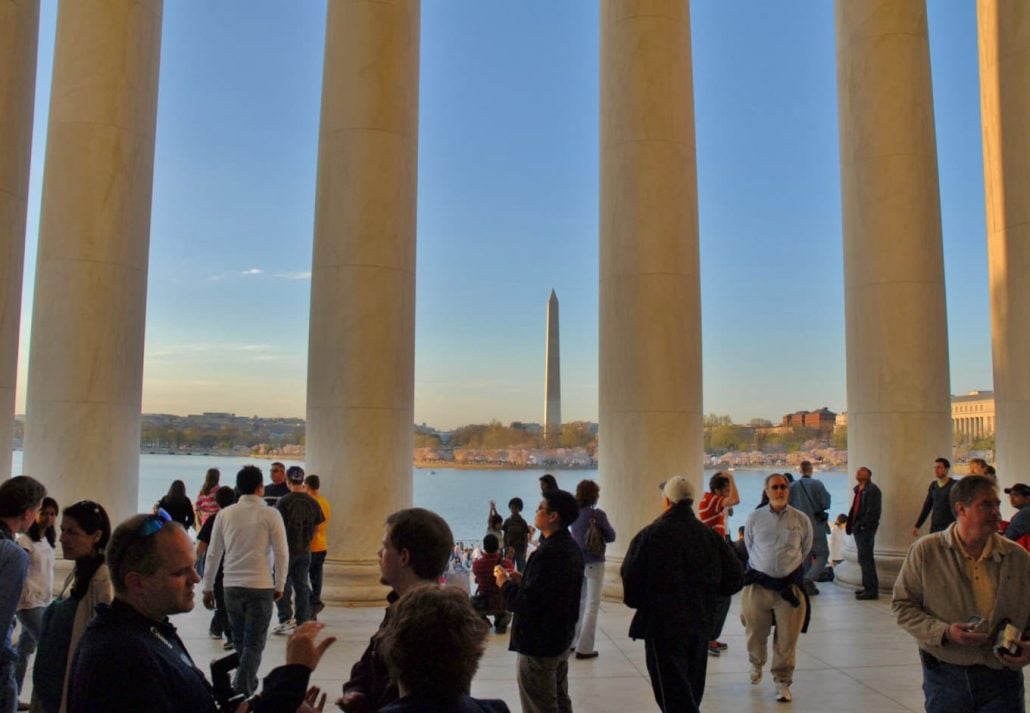 Winter is the cheapest time to visit Washington DC. Nevertheless, don't plan your trip during the holiday season (Christmas, Thanksgiving, Martin Luther King Jr weekend, New Year's).
Recommended Read Chinatown, DC: The Ultimate Guide
For Activities & Events
There are numerous events held in the nation's capital throughout the year. Some of the most famous ones are The National Cherry Blossom Festival (late March, early April), Capital Pride Parade (June), Smithsonian Folklife Festival (June-July), H Street Festival (September), Library of Congress National Book Festival (September), and National Christmas Tree Lightning (December).
FAQ
What is the cheapest month to visit Washington, DC?
Winter months are generally the cheapest months to visit Washington DC.
How many days in DC is enough?
Two to three days is enough time to explore Washington DC.
Which month is the hottest in DC?
July.
CuddlyNest provides all accommodations to all travelers at the best price. Find unlimited travel inspiration on our blogs and social media channels Facebook, Instagram, and Pinterest.
You May Also Like:
How To Get From Boston To Cape Cod: 5 Ways
6 Amazing Free Things To Do In Boston, MA
The 8 Best Restaurants In Boston, Massachusetts
The Best Hotels In Boston, Massachusetts
The Best Hotels Near Busch Gardens, Tampa, FL
The Best Things To Do In Downtown Tampa, FL
The Most Beautiful Tampa Parks
The Best Beaches In Tampa Area, FL
5 Great Things To Do In Ybor City, Tampa, FL