Thinking of spoiling your dad with a memorable gift on Father's Day 2023? Then a killer idea is to surprise him with an amazing vacation filled with life-changing experiences!
Whether you want to escape just for the weekend or spend a few days away traveling, going on a trip is the perfect opportunity for you to spend some real quality time together.
There are many places to go for Father's Day and to make you extra inspired to spoil your dad this year, we've selected the top Father's Day trip ideas for 2023.
From stellar brewery tours in Colorado Springs to scenic road trips in California, there's something for every type of traveler.
So have a look at the best Father's Day trips for this year, take your pick, and start planning your next adventure!
Trip Inspiration: Top Father's Day Trip Ideas Weekend 2023
Go On A Brewery Tour In Colorado Springs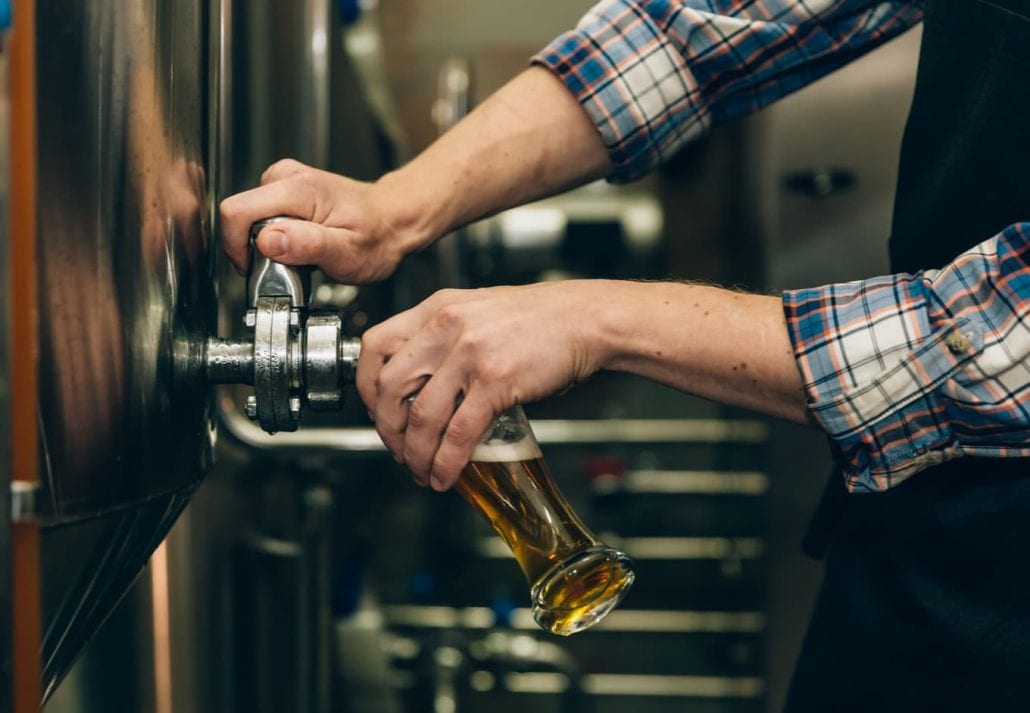 If you best remember your old man with a bottle of beer in his hand, then a short weekend trip to Colorado is a stellar way to spoil Dad this year. It's one of the best places to go for Father's Day.
Best known for its jaw-dropping mountainous scenery, Colorado Springs is also famous for its delectable brewery scene.
The city is home to more than 20 craft breweries, from independent family-owned ones to renowned businesses with more than 25 years of history, including the Phantom Canyon Brewing Company and Red Leg Brewing Company.
In Colorado Springs, you'll also find a showcase of sleek modern speakeasies, bars, and pubs where you can taste carefully crafted cocktails!
Recommended Read: Best Bars In Colorado Springs
Find Places To Stay In Colorado Springs
Awaken Your Inner Adventurer And Go Camping In Nature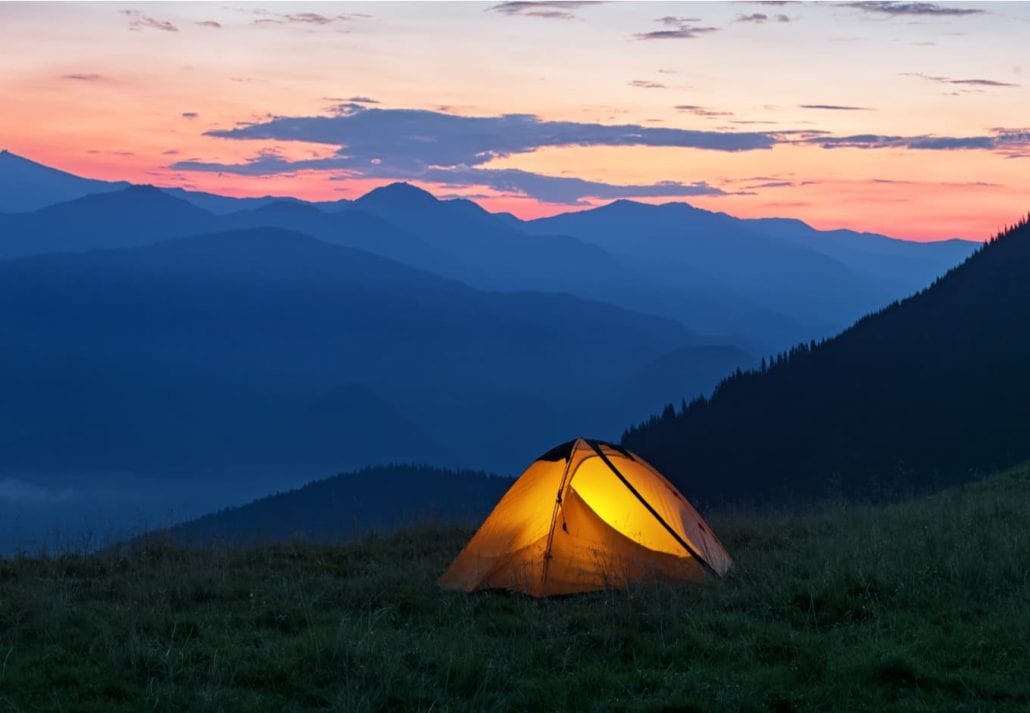 Want to go the extra mile while exploring the most amazing National Parks in the U.S.? Then camping is one of the best ways of enjoying the Father's Day weekend away from the hustle and bustle of city life.
From the East Coast to the West Coast, the United States is home to a myriad of scenic getaways that offer visitors the opportunity to experience nature in a unique, primitive setting.
One of the top destinations for camping in the country is Acadia National Park. Nestled on Maine's Mount Desert Island, this sprawling nature reserve encompasses the highest rocky headlands along the Atlantic coastline of the United States.
Aside from 158 miles of scenic hiking trails, the park is home to a superb collection of more than 1,100 plant species, dense forests, sparkling lakes, and bountiful wildlife.
But in case your dad is more of a beach person, he'll love camping in the Dry Tortugas National Park, in Florida.
Located almost 70 miles west of Key West, this 100-square-mile park is a veritable wonderland home to palm-lined beaches, gin-clear waters, picture-ready coral reefs, and magnificent sunsets.
Indulge In Outdoor Adventures In The Best National Parks In The U.S.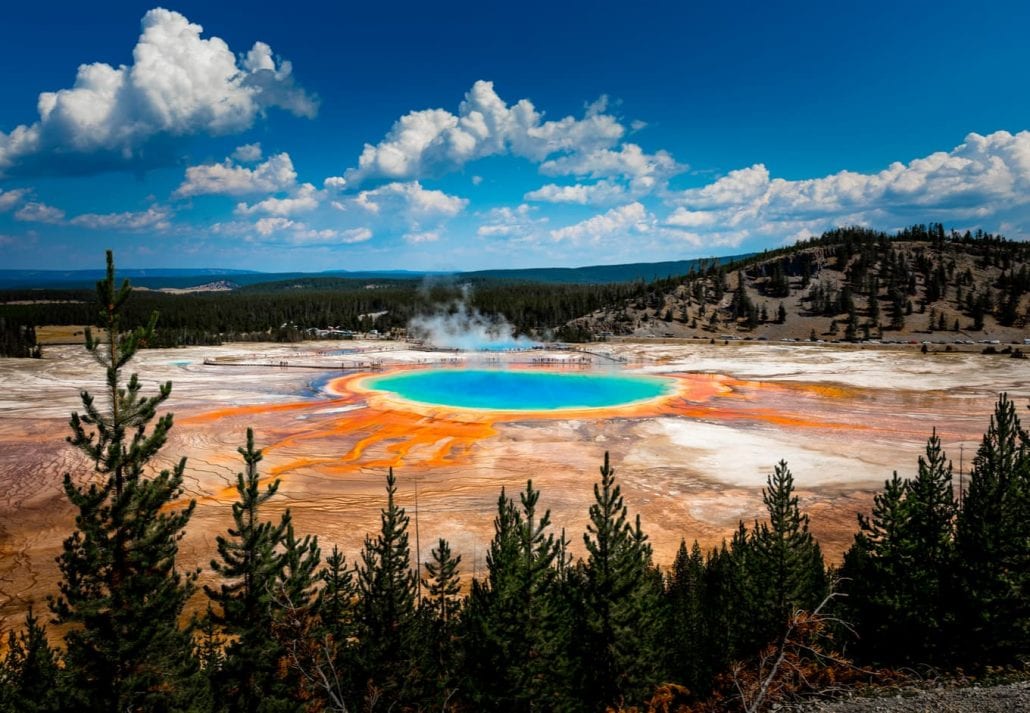 Is your dad always on the search for some adrenaline-filled outdoor adventures? Then one of the best father-and-son trip ideas for 2023 is to flock to a scenic destination surrounded by nature and wildlife.
Fortunately, the country is home to more than 400 sprawling National Parks that are veritable playgrounds for the adrenaline-seekers.
But, with so many fantastic options, which park to choose first? A great idea is to visit one of the 10 oldest National Parks in the United States, which is a true symbol of pride and tradition for the country.
Located mostly in Wyoming, Yellowstone National Park is an absolute must-visit. This gorgeous nature sanctuary is home to diverse fauna and flora, including over 1,700 species of trees, and almost 60 species of mammals.
So, when meandering your way through Yellowstone, get ready to have wild encounters with species like the Rocky Mountain wolf, the Canadian lynx, and grizzly bears.
Some of the best things in the park include hiking, horseback riding, kayaking, rock climbing, and other thrilling activities in the great outdoors!
Go-Wine Tasting In Napa Valley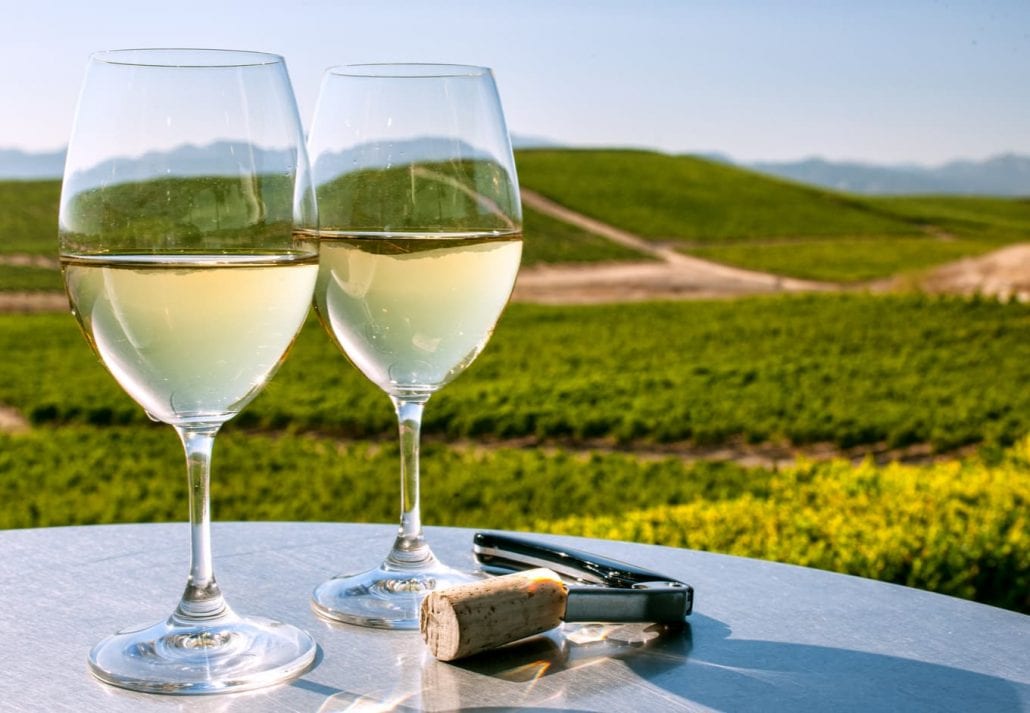 Drop-dead views of golden vineyards, stellar wineries, cozy boutique hotels, and Michelin-star restaurants: this is what a holiday in Napa Valley looks like.
Perfect for the gourmand dads and wine connoisseurs, the California Wine Country spoils visitors with some of the best wine tastings and tours in the United States.
With so many premium wineries spread along the region, it's hard to narrow down where to begin your wine-tasting adventure.
But a great starting point is the state-of-the-art wine-tasting experience in Quintessa, a luxurious 280-acre estate where Cabernet Sauvignon, Merlot, Cabernet Franc, and other grape varieties are grown.
You can also treat your dad to a one-of-a-kind 5-course farm-to-table wine and food experience at Brian Arden Wines, or a wine cruise around Napa on a private yacht.
After appeasing your dad's culinary side with Napa's top-notch tastings, spoil him with a spa day at Spa Solage, which offers a well-curated menu of restoring treatments — from massages to facials— that boost calmness and inner peace.
Find Hotels Near Napa Valley, California | Find Homes Near Napa Valley, California
Spend The Weekend Golfing In Arizona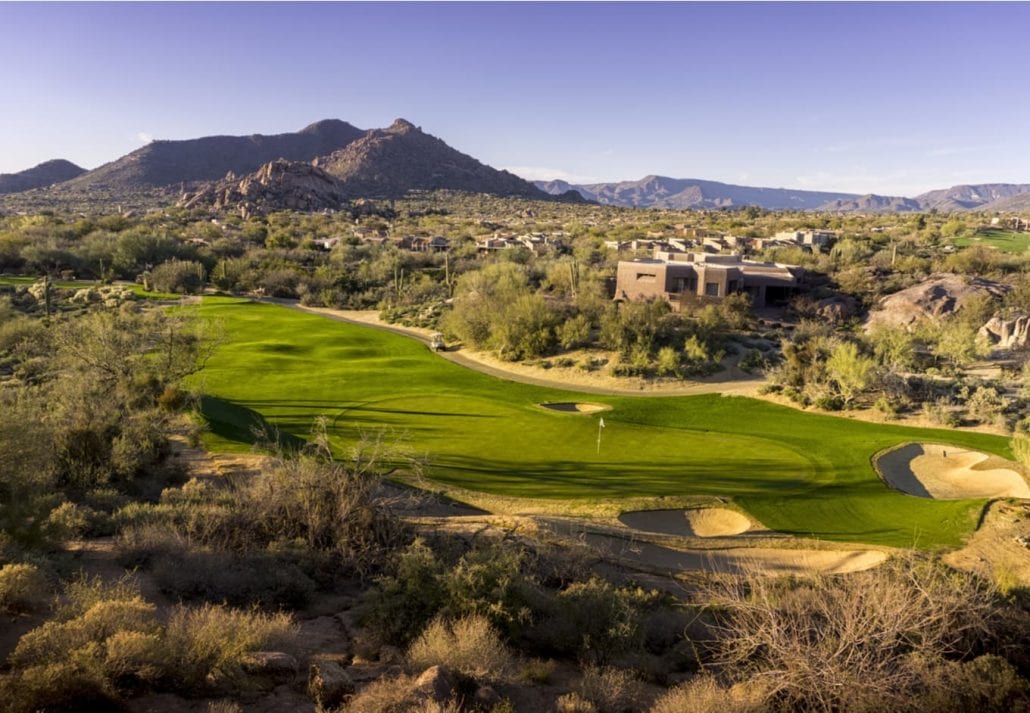 If your dad is a sports fan, planning a golf trip to Arizona is one of the top ways of winning his heart on Father's Day. The state is home to more than 300 high-caliber golf courses, most of them located in the Scottsdale and Phoenix areas.
For a luxurious golfing experience, the Fairmont Scottsdale Princess Resort is one of the best bets. Surrounded by a dramatic desert setting with copper-hued mountains and palm trees, the resort is home to two 18-hole championship golf courses, aside from high-end pro shops and clubhouses.
Not to mention that the resort is also home to a state-of-the-art spa, where your dad can indulge and relax in the Swedish dry sauna, the cold plunge pool, or the hot therapeutic whirlpool between matches!
Tantalize Your Taste Buds In New Orleans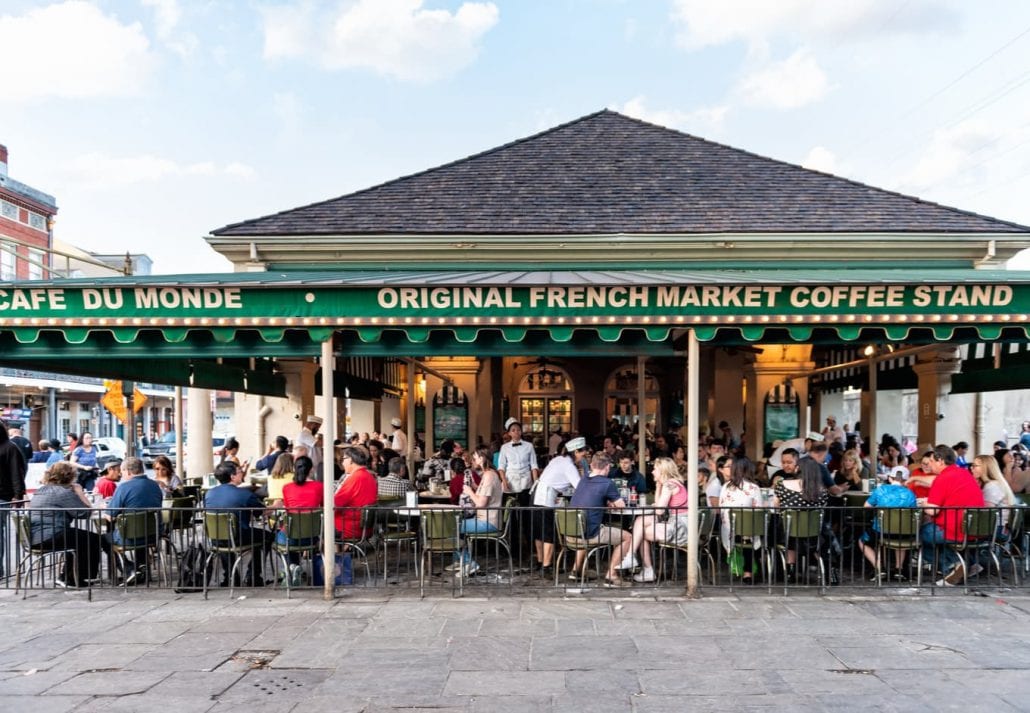 A lip-smacking Creole cuisine infused with French, African, Caribbean, and Italian flavors makes New Orleans a world-renowned foodie haven.
With plenty of amazing restaurants on offer, the city is a hit among gourmand travelers, so tighten your belts, because you and your dad are about to do some eating!
When eating your way through New Orleans, be sure to visit the Acme Oyster House and try the best gumbo in the city.
For a life-changing Jambalaya made with andouille sausage, chicken, and herbs, Mother's is a perfect choice. The Crawfish etouffee — simmered in a sauce shellfish served over rice — is another typical dish you can't miss while in the city, and the best one can be found in the Gumbo Shop.
But there's more to New Orleans than amazing food! This vibrant city is filled with tempting jazz venues, bustling street festivals, world-class museums, and Insta-worthy Spanish Creole architecture, so you'll never run out of things to see and do!
To maximize your stay in New Orleans, be sure to book a comfortable guest room in Maison de la Luz, one of the city's most coveted hotels.
If booking through CuddlyNest, you can secure a spacious Deluxe Double Junior Suite with a stately king bed and living area for $626 a night.
Find Places To Stay In New Orleans, Louisiana
Go Snorkeling In Maui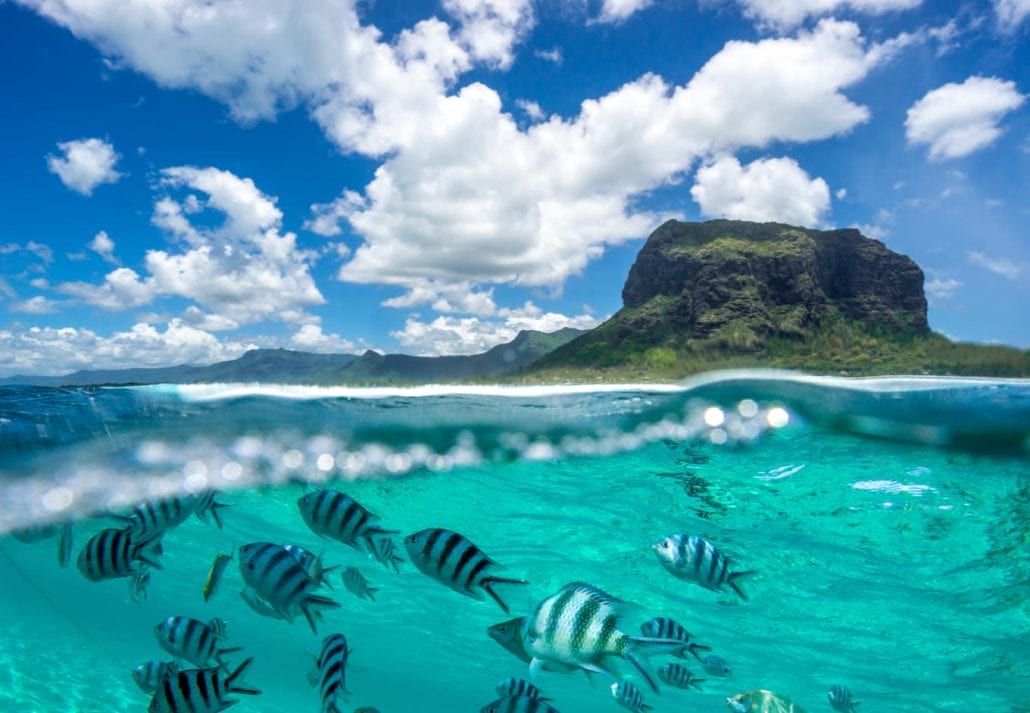 The best way of welcoming the summer and celebrating Father's Day all in one? With a holiday trip to Maui!
A superb destination for the whole family, Maui flaunts not only pleasantly warm weather but also a dazzling mix of natural features, which include ocean caves, freshwater pools, rugged cliffs, and even a black sand beach.
While visiting the second largest of Hawaii's islands, you'll soon discover that one of the best ways of enjoying your vacation time is by going outdoors and exploring the local nature.
Be sure to go snorkeling in the Molokini Crater, sunbathe at the snow-white sand beaches of Makena Beach State Park, and hit the scenic trails at the lush and verdant West Maui Forest Reserve.
Maui is also praised for its stunning watercolor sunsets. So make sure to head over to the summit area of the Haleakala National Park, and treat your dead to a marvelous spectacle designed by mother nature!
Embark On A Fishing Vacation In Alaska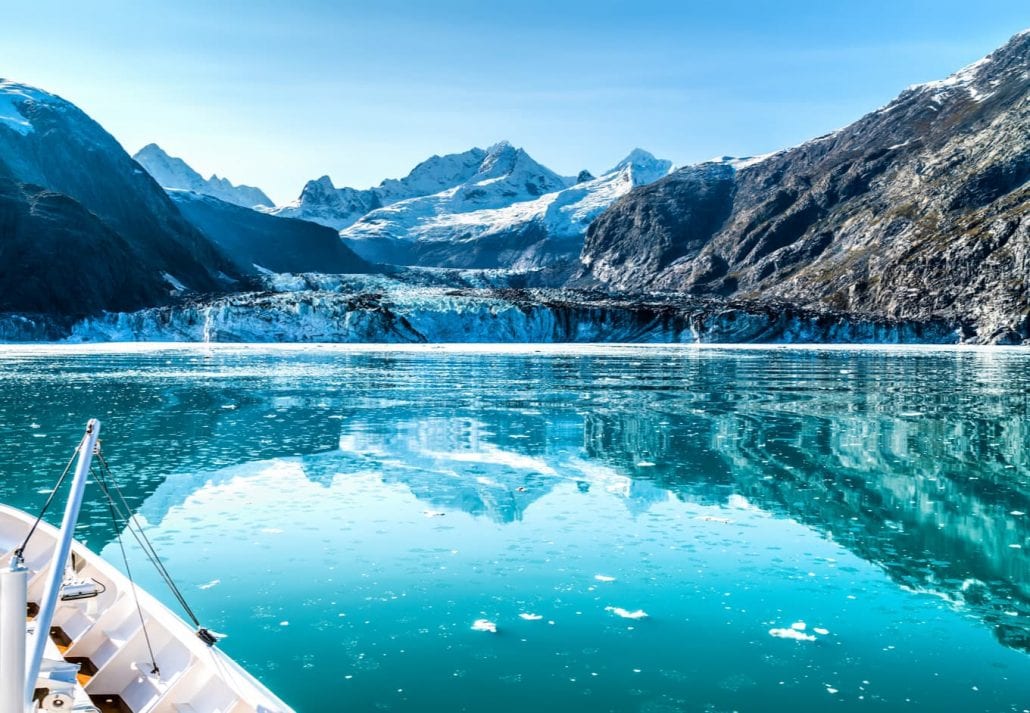 There's nothing like a good fishing session for some ultimate father-and-son bonding. So, if this is your dad's idea of fun, planning a fishing trip to Alaska is a great way of spoiling him!
Known for its rugged dramatic landscape, and 6,640 miles of coastline, Alaska is a prime spot for fishing, especially in June, the peak season for King Salmon, which can be found especially in Bristol Bay.
For catching saltwater fishes, including all types of salmon, Dolly Vardens, and halibut, head over off the coast of Homer.
After catching a giant halibut or a red sockeye salmon, why not enjoy some of the adventurous bucket-list experiences that Alaska has to offer?
If your dad is craving some adrenaline, be sure to hop on a flight excursion over Denali, the highest peak in North America, and go ziplining at Icy Strait Point, in Hoonah.
Unwind And Relax At A 5-Star Spa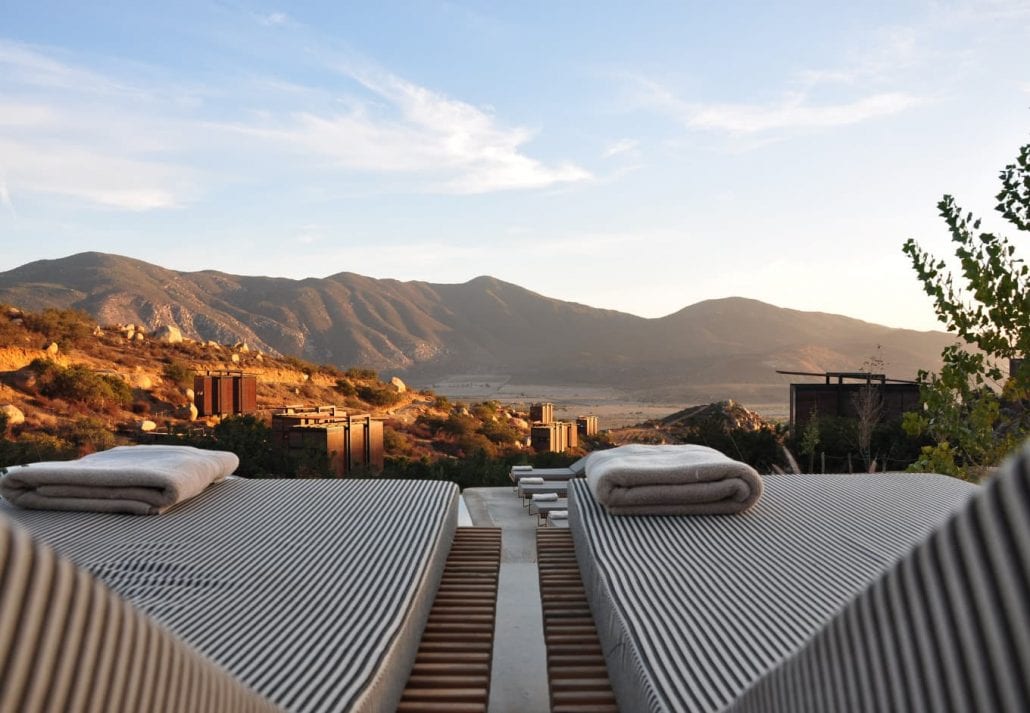 Dads hailing from concrete jungles will have the time of their lives if go to a luxurious spa on Father's Day.
A spa holiday is all about indulgence and relaxation and offers the perfect opportunity for unwinding and having the excitement of traveling somewhere new.
And there is a robust line-up of luxurious spas offering tailor-made treatments and premium experiences across the U.S. For the ultimate five-star experience, gift your father with a stay at Amangiri, a remote spa located in Canyon Point, Utah.
Spreading over 25,000 square feet of the desert, Amangari boasts a dazzling array of massages and restorative therapies inspired by the holistic traditions of the Navajo people.
The spa flaunts 5 treatment rooms, a steam room, a sauna, a plunge pool and heated step-pool, a pilates and yoga studio, and more.
Go Paddleboarding In Lake Tahoe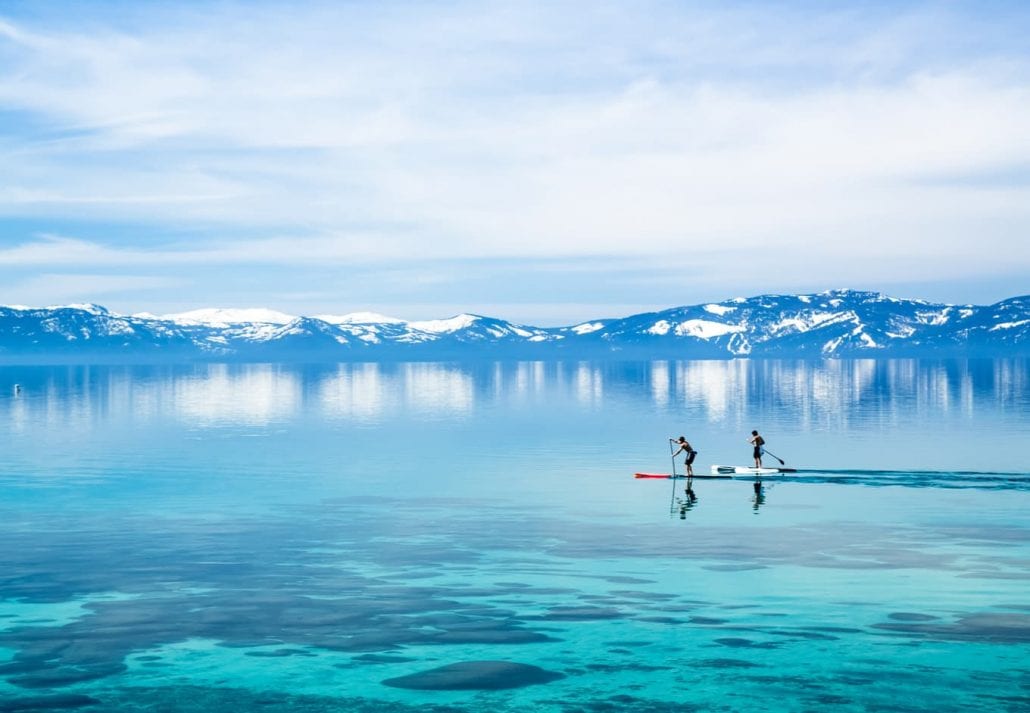 There's no better way of indulging in photo-perfect views and nature settings than paddleboarding in a pristine freshwater lake.
So, if marveling at spectacular scenarios away from crowds sounds appealing, head over to Lake Tahoe for some one-of-a-kind paddleboarding sessions with your dad.
Located in the Sierra Nevada Mountains, straddling the border of California and Nevada, this sparkling alpine lake rewards paddleboarders with staggering views of snow-capped mountains, granite peaks, and emerald-green forests.
Aside from paddleboarding in the clear waters of Lake Tahoe, travelers can also explore the surroundings and indulge in a variety of other outdoor activities, such as hiking the iconic Tahoe Rim Trail, golfing, parasailing, and kayaking.
Find Places To Stay In Tahoe City, California
Go On A Roadtrip To California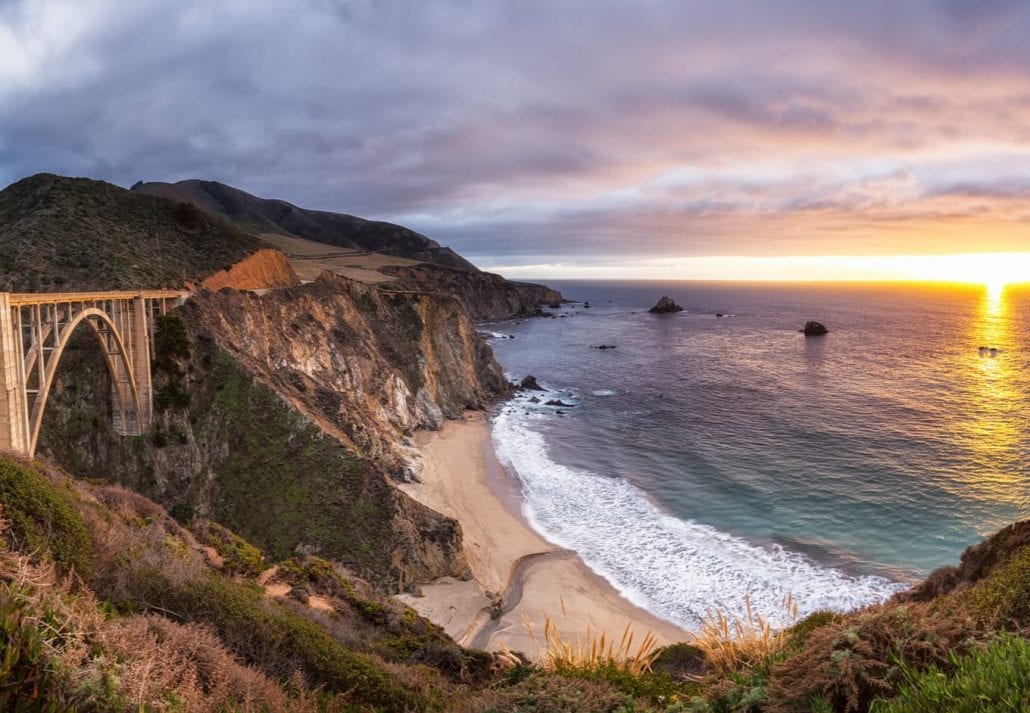 A medley of mountains, deserts, national parks, beaches, and multicultural cities is an eternal draw for travelers who visit California.
But, when planning a trip to this captivating state, you'll soon discover that one of the best ways to explore around is by going on a road trip from North to South of California.
You and your dad can start off the trip by spending a few days in the Sonoma Valley before venturing out to San Francisco, where you can indulge in some amazing seafood meals and views of the world-famous Golden Gate Bridge.
Next stop? The charming beach town of Carmel-by-the-Sea, in Big Sur, which is a rugged area known for its seaside cliffs and views of California's coastline.
While driving south, make sure to stop in the charming Santa Barbara, and then in San Diego, home to world-class museums and lush parks.
The final stop: Los Angeles, a bustling city that sparkles with swinging palm trees, tempting shopping and dining spots, and charismatic street performers.

More Guides on California:

California Travel Guide
Instagrammable Places In San Francisco, California

Here Are Some Curated Readings For You:
9 Travel Ideas For Family Reunions
Thanksgiving Getaways
Florida Family Vacations With Kids
Best Croatia Beaches for Family Holidays