Exploring New York City on a budget? There are loads of free things to do here. From the Staten Island Ferry and breathtaking views to fun Brooklyn Brewery tours, here's a list of the best free things to do in New York City!
Find Places To Stay In New York City
10 Amazing Free Things To Do In NYC
Ride The Staten Island Ferry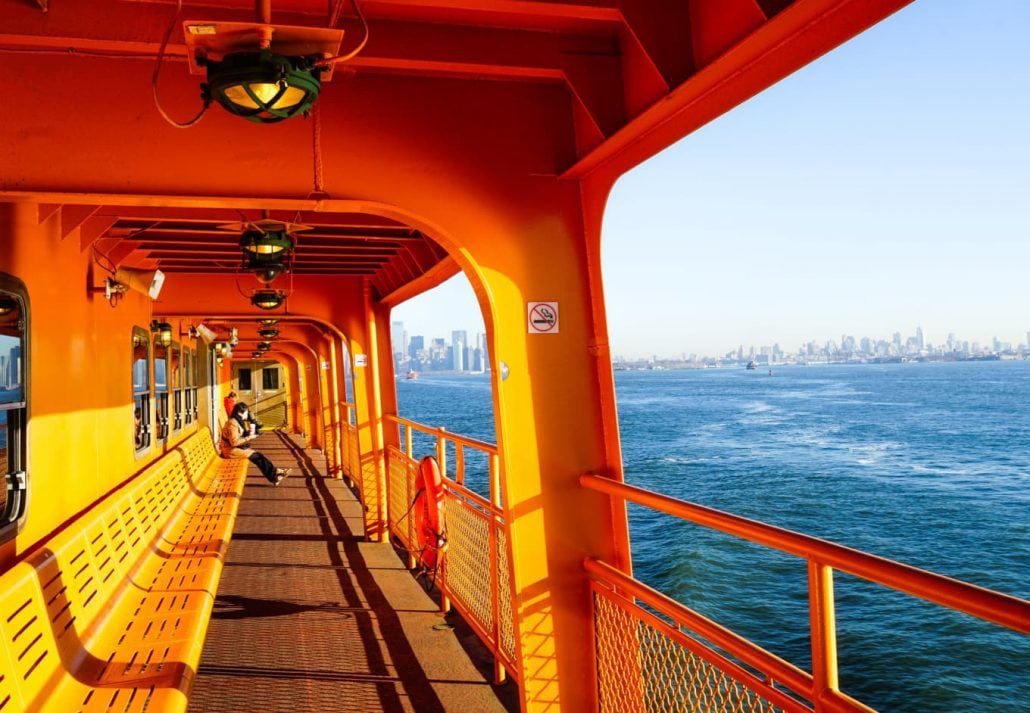 Taking the Staten Island Ferry from Lower Manhattan is one of the best free activities in New York City. It's operated by NYC DOT every day of the week, all year round. The ferry offers spectacular views of the city as it sails right through New York Harbour.
Important: You don't need a ticket! The ride is completely free. Beware of anyone trying to sell you a ticket.
Recommended Read The Best Hotels In Manhattan, NYC
Walk The High Line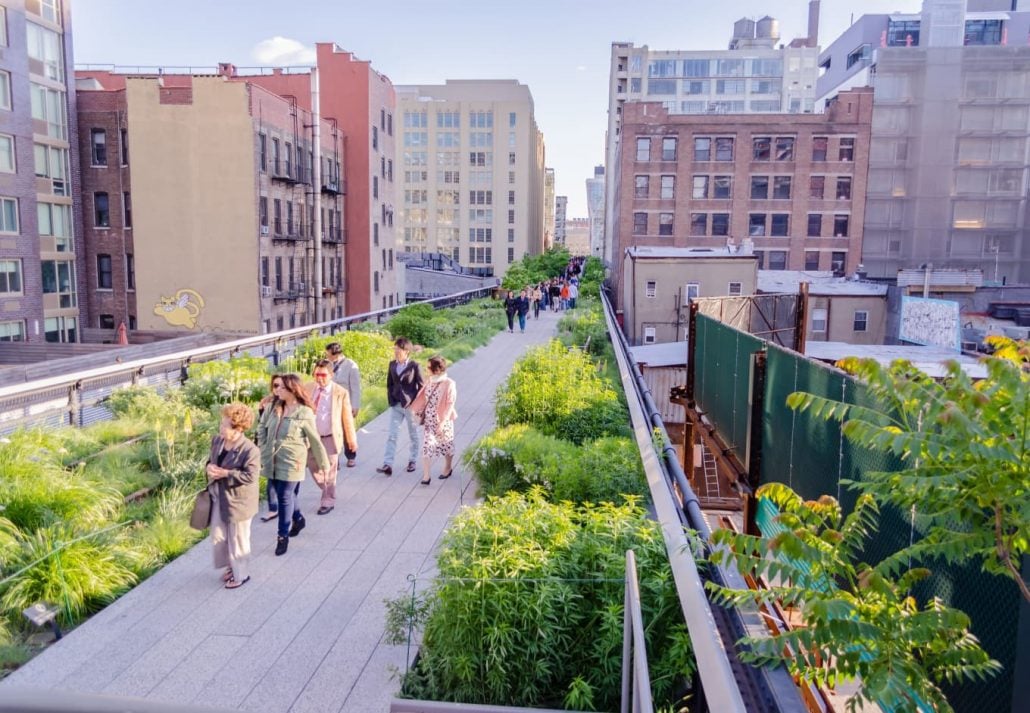 High Line is an elevated public park created on a former New York Central Railroad. You can see gorgeous gardens with more than fifteen distinct planting zones and a range of contemporary artworks.
Address: New York, NY 10011, United States
Visit Grand Central Station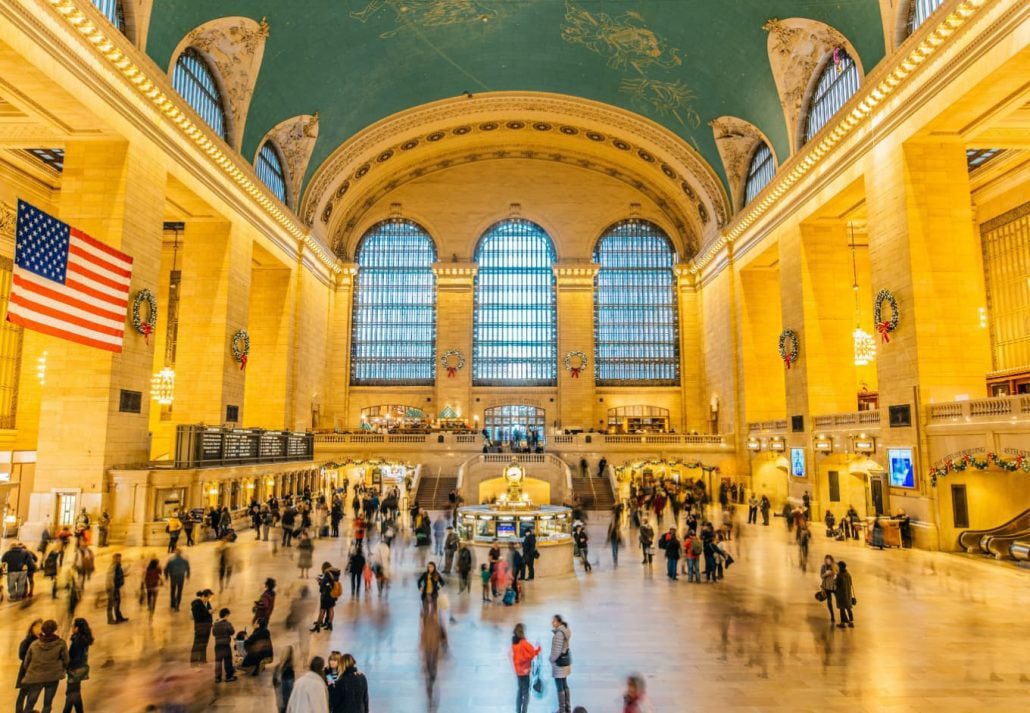 Grand Central Station is one of the most extraordinary destinations in NYC. It's been featured in numerous movies and is recognized for its stunning architecture and rich history. Some of the highlights include the Information Booth Clock — also known as the "Crown Jewel of Grand Central", a Tiffany Clock with statuary of Greek Gods, and constellations painted on the Main Concourse ceiling. Inside, you'll also find amazing restaurants and shops.
Address: 89 E 42nd St, New York, NY 10017, United States
Take Pictures On The Brooklyn Bridge
Suspended over the East River, Brooklyn Bridge is famous for being the first bridge to use steel as its cable wires. It's also been designated a National Historic Landmark by the National Park Service. Walking across the Brooklyn Bridge is one of the most popular free activities to do while visiting New York City, but you can also visit the beautiful Brooklyn Bridge Park on the Brooklyn side of the East River.
Explore Little Island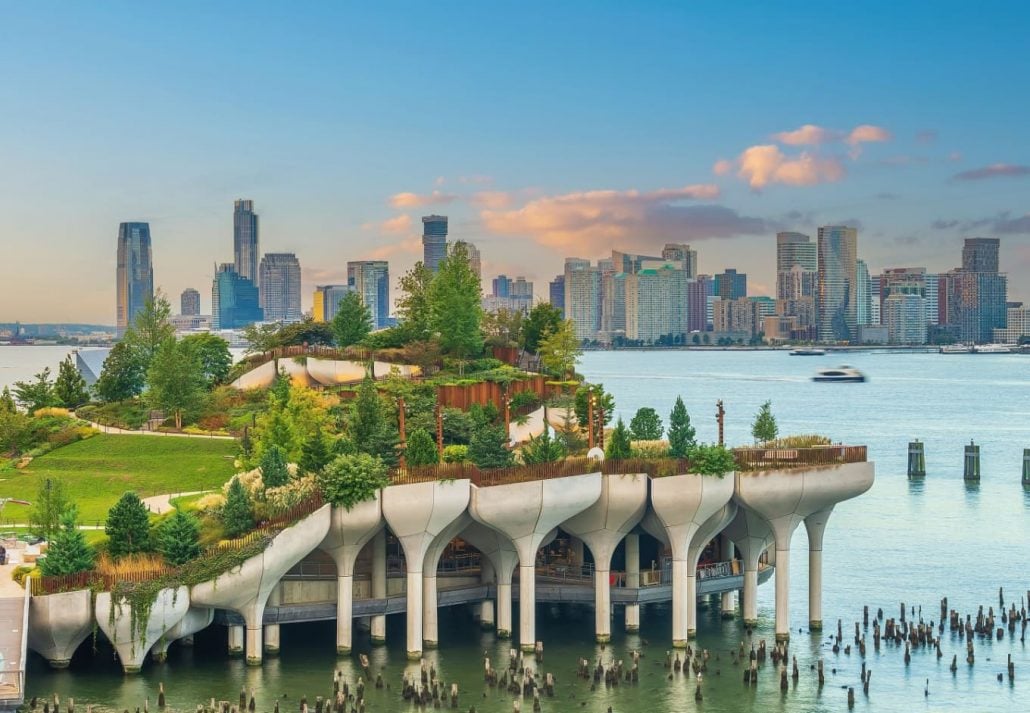 In the Hudson River west of Manhattan, there's an artificial island park called Little Island. It's a great place for walking, jogging, enjoying delicious food truck bites, and taking in the breathtaking view.
Address: Pier55 in Hudson River Park @, W 13th St, New York, NY 10014, United States
Stroll Through Central Park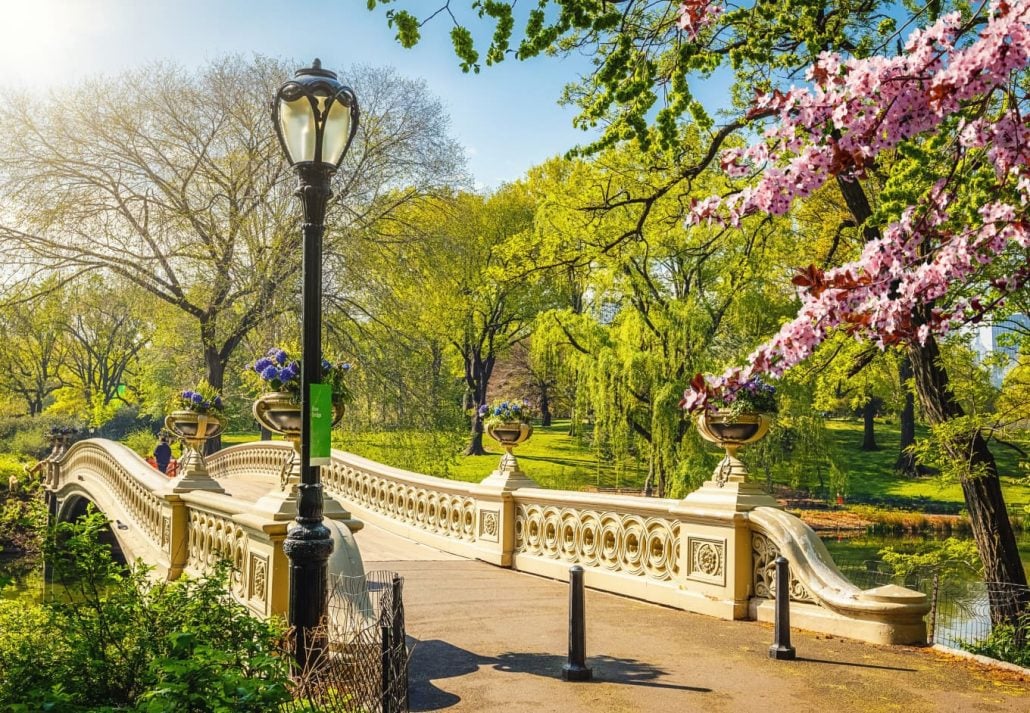 As one of the most famous parks in the world, Central Park offers a relaxing atmosphere and a lot of room for walking. Visitors can also rent bikes and view popular historic attractions like the Belvedere Castle, and iconic figures including Balto and Alice in Wonderland. The park also has several man-made lakes and ponds and a Reservoir with a running track.
Visit New York Public Library, Stephen A. Schwarzman Building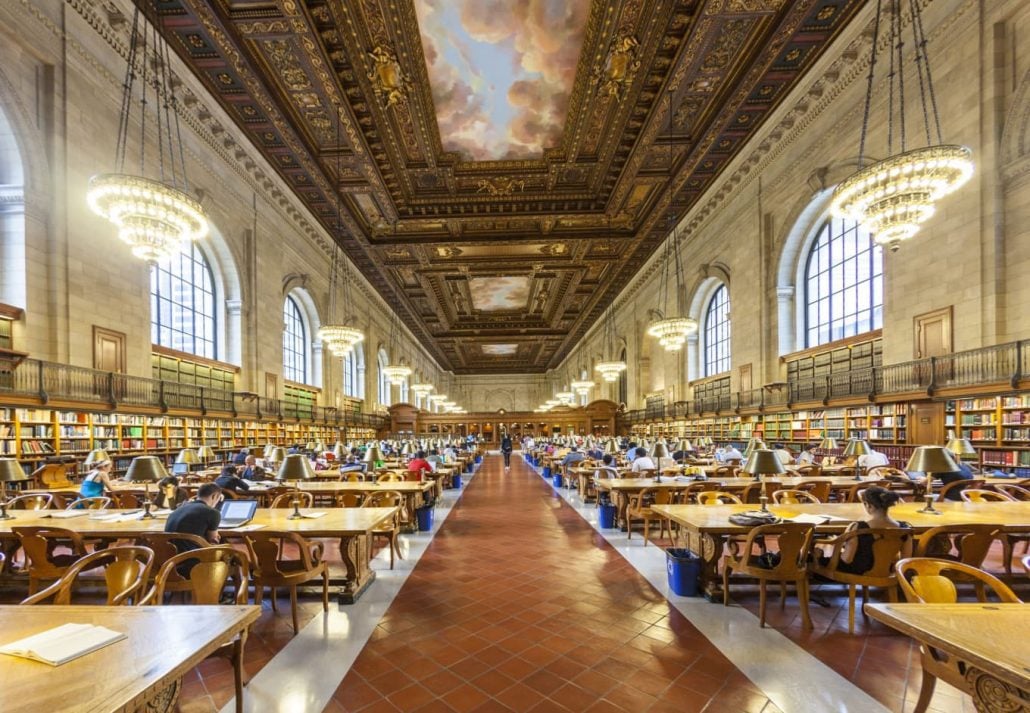 New York Public Library is the fourth largest library in the world. It's home to historical treasures like the draft of the Declaration of Independence written in Thomas Jefferson's hand and copies of the Gutenberg Bible. The first 20 people who reserve tickets online have access to a free 60-minute tour!
Address: 476 5th Ave, New York, NY 10018, United States
Take A Tour Of The Brooklyn Brewery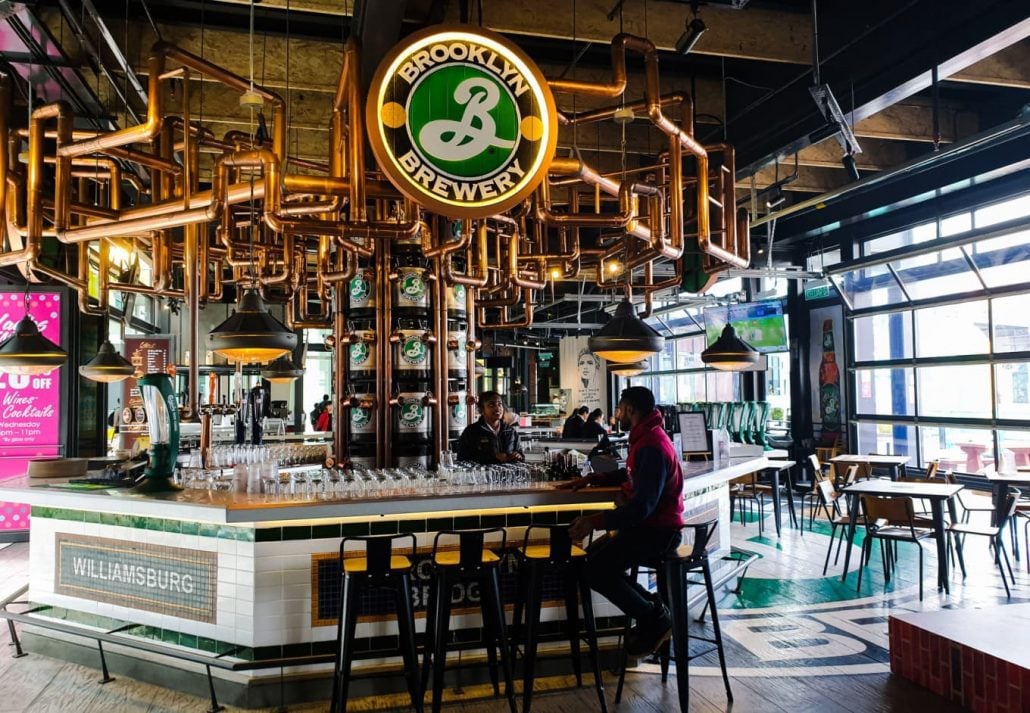 The leading global independent craft brewery, Brooklyn Brewery, offers free tours covering beer history and brewing science. Tours are available every Sunday from 1-6 PM. A must-visit for beer lovers!
Address: 79 N 11th St, Brooklyn, NY 11249, United States
Relax At Bryant Park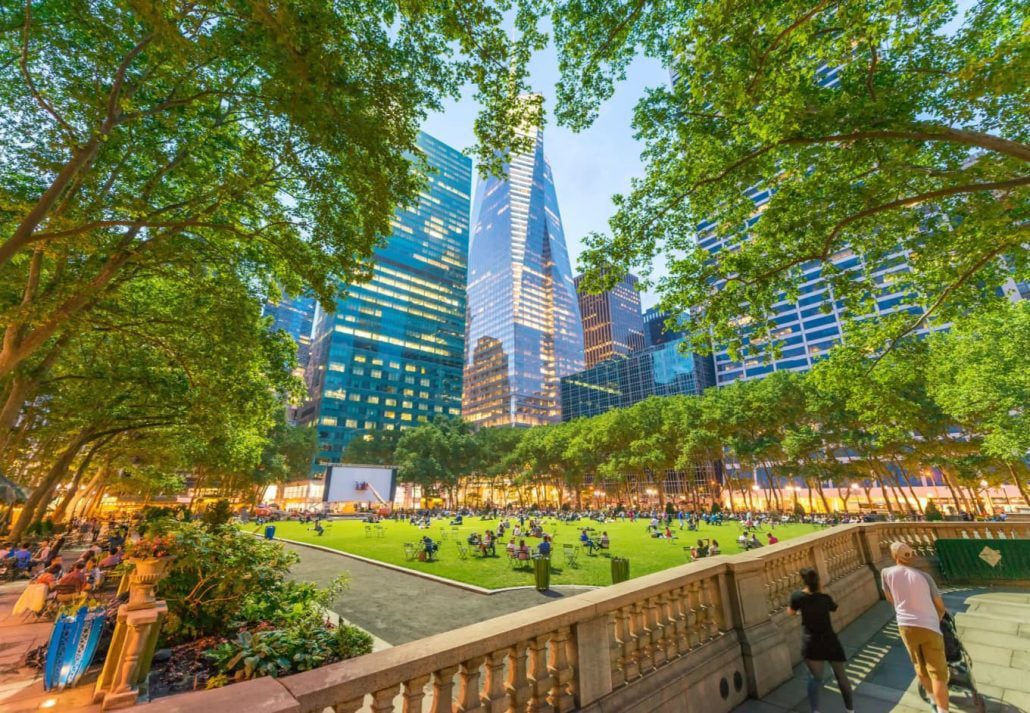 Also known as Manhattan's Town Square, Bryant Park features lush gardens and al fresco dining. Tucked away among skyscrapers, the park boasts a variety of activities — chess, fitness, juggling, kids creative corner, birding tours, movie nights, ping pong, and so much more.
Address: New York, NY 10018, United States
Discover Queens County Farm Museum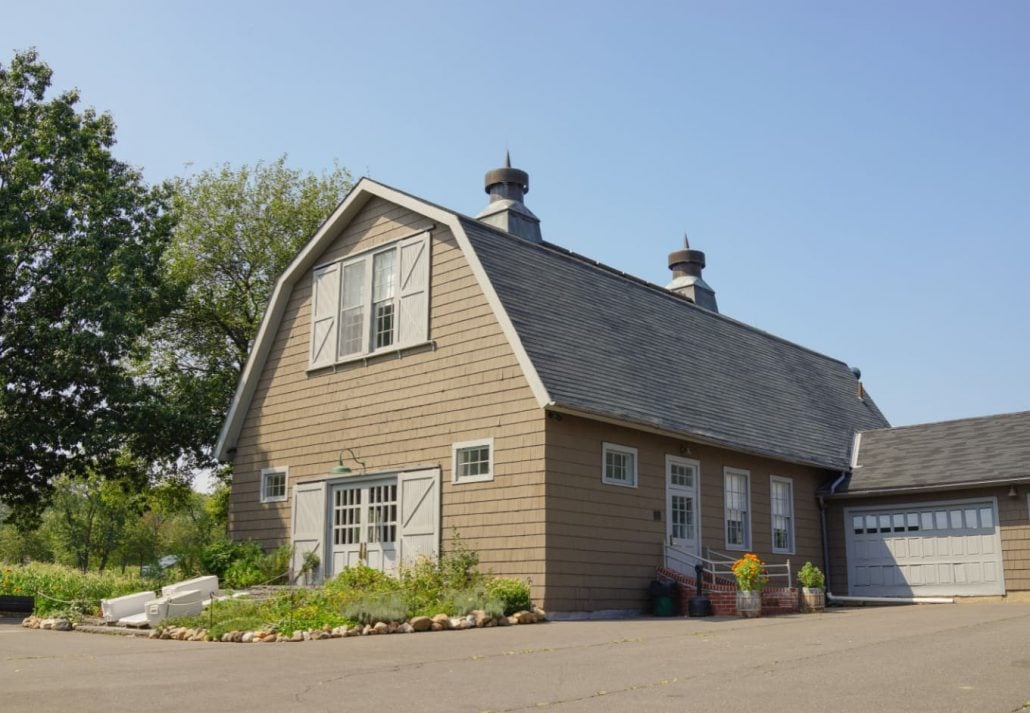 Queens County Farm Museum has free admission for individuals and families. It's one of the longest continually farmed sites in New York State. You can walk the grounds and see the farm animals, and if you'd like, you can purchase vegetables, farm-fresh eggs, and raw local honey. Great place to hang out with friends and family!
Address: 73-50 Little Neck Pkwy, Queens, NY 11004, United States
FAQ
What are the best free things to do in NYC?
Ride the Staten Island Ferry;

Walk the High Line;

Visit Grand Central Station;

Take pictures on the Brooklyn Bridge;

Explore Little Island;

Stroll through Central Park;

Visit New York Public Library;

Take a tour of the Brooklyn Brewery;

Relax at Bryant Park;

Discover Queens County Farm Museum.
CuddlyNest provides all accommodations to all travelers at the best price. Find unlimited travel inspiration on our blogs and social media channels Facebook, Instagram, and Pinterest.
You May Also Like:
The Best Time To Visit New York
The 12 Best Places To Go Shopping in New York
The 13 Most Amazing New York Attractions
51 Fun Facts About New York That Will Surprise You
The 9 Most Amazing Hidden Gems in New York
8 Best Things To Do In New York City