New York City, the city of dreams, has a lot to offer. One of the top dream travel destinations for many travelers all over the world, it can be extremely overwhelming to plan a trip to New York City because the city is packed with places to visit. Taking a stroll or having a picnic in Central Park, going to the top of the Empire State Building, enjoying a view of the Brooklyn Bridge from the Brooklyn Bridge Park, enjoying the view from the One World Observatory in the One World Trade Center, admiring the movie-famous Grand Central Station; there's a never-ending list of things to do in New York City.
Don't forget to head over to Madison Square Garden to experience events in a new way, and try to catch a Knicks game. Spend a relaxing evening admiring the Hudson River from the Hudson River Park, or view the gorgeous East River from Brooklyn Bridge. You can also head over to the New York Harbor for some stunning views of the New York City skyline. We could go on and on, so let's look at the top nine things to do in New York City.
Top 8 Things To Do In New York City
Central Park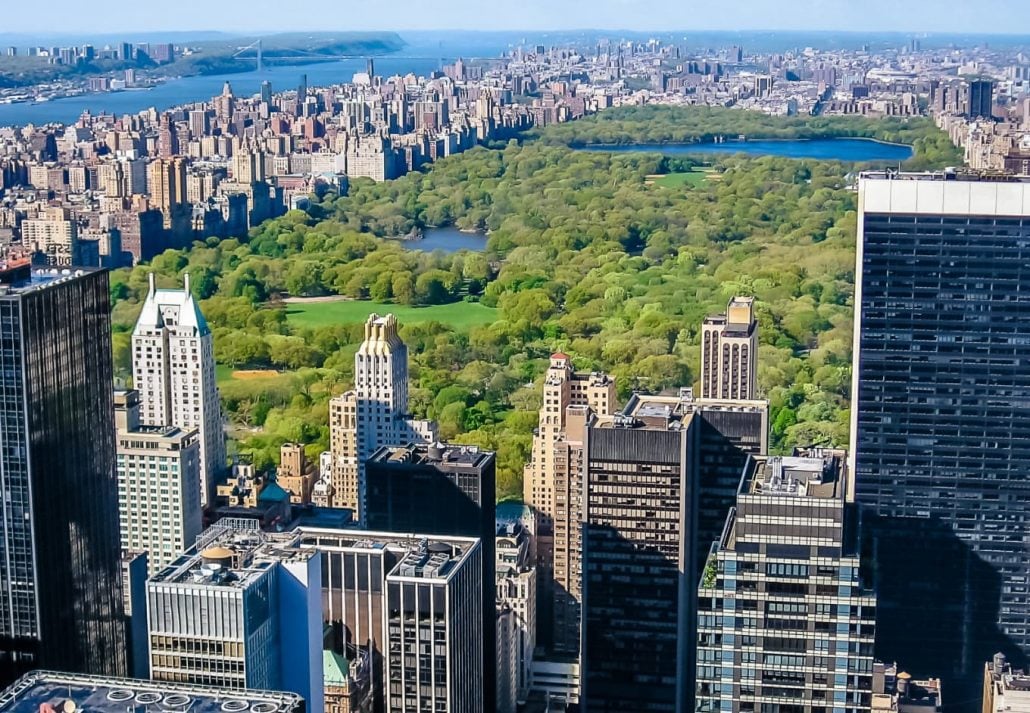 Central Park is impossible to miss in New York City. This almost 700-acre large park sprawling across a perfect rectangular cut in the heart of New York is so big and there are several places you can enter it from, the most popular being 59th Street. You can also enter Central Park through 72nd Street for a much less crowded experience. Take a stroll through the several lanes, admire the Bethesda Fountain in the heart, go ice skating in the Wollman's Ice Skating Rink, or eat a famous corndog or hot dog – there is an endless list of things to do in the lush green space of Central Park.
Empire State Building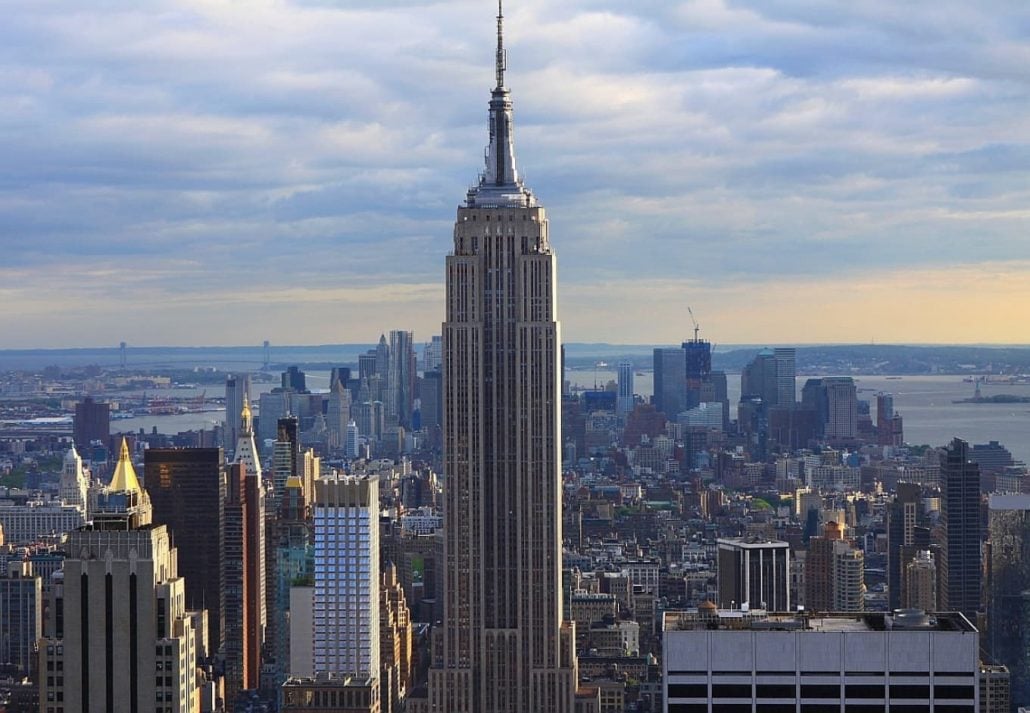 The Empire State Building is a highly renowned landmark that must be visited by every tourist in the city to truly get a holistic experience of New York City. It has a lovely viewing deck on the 86th floor and is the highest open-air observatory. It offers all-around views of the beautiful city, right from the Statue Of Liberty, to the Hudson River and East River, and the Brooklyn Bridge. They also have an indoor observation deck on the 102nd floor from where the views of Central Park are perfect. Enjoy the best views of the New York City Skyline from the Empire State Building.
Brooklyn Bridge Park
The Brooklyn Bridge is a lovely bridge spanning over the East River, making the perfect romantic structure for you to take a stroll on. With the bridge lights coming on in the evenings, it makes it an even lovelier sight to see. Head over to the Brooklyn Bridge Park in the Dumbo neighborhood in lower Manhattan from where you can also enjoy views of Liberty Island, and the Brooklyn Bridge itself.
Radio City Music Hall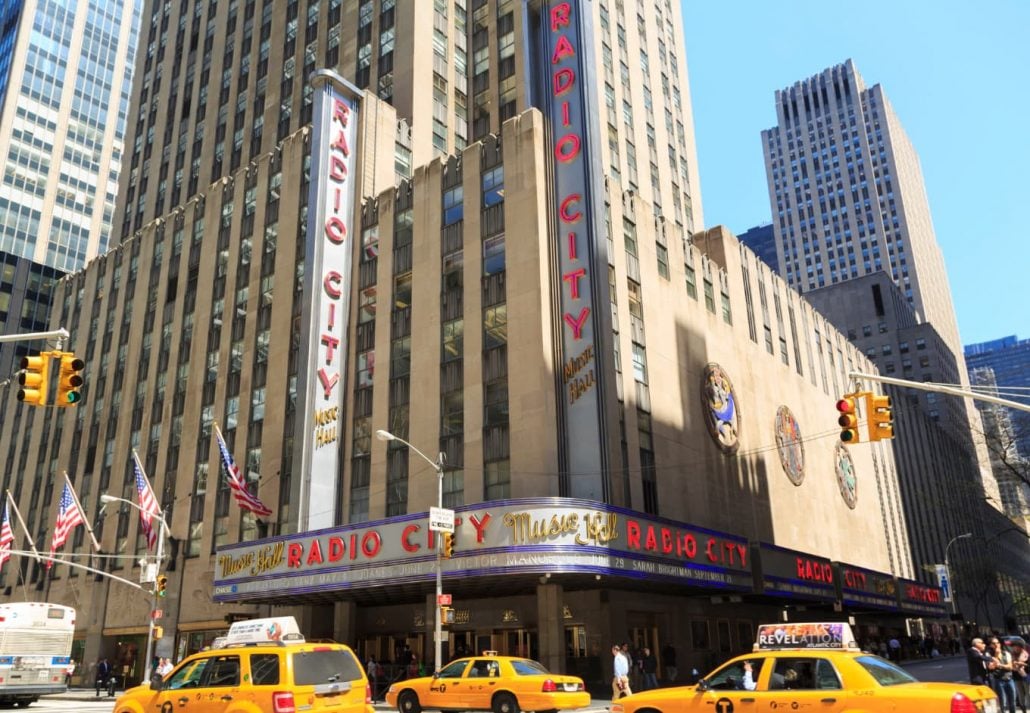 There will always be some amazing shows to watch at the 'Showplace Of The Nation' at the Radio City Music Hall in Rockefeller Center. Located at 1260 Avenue of the Americas in Midtown Manhattan, Radio City Hall is a historically and culturally significant part of the famous Rockefeller Center, and watching a show here is a must! Try to watch a Rockettes show, which is a famous precision dance company here.
New York Botanical Garden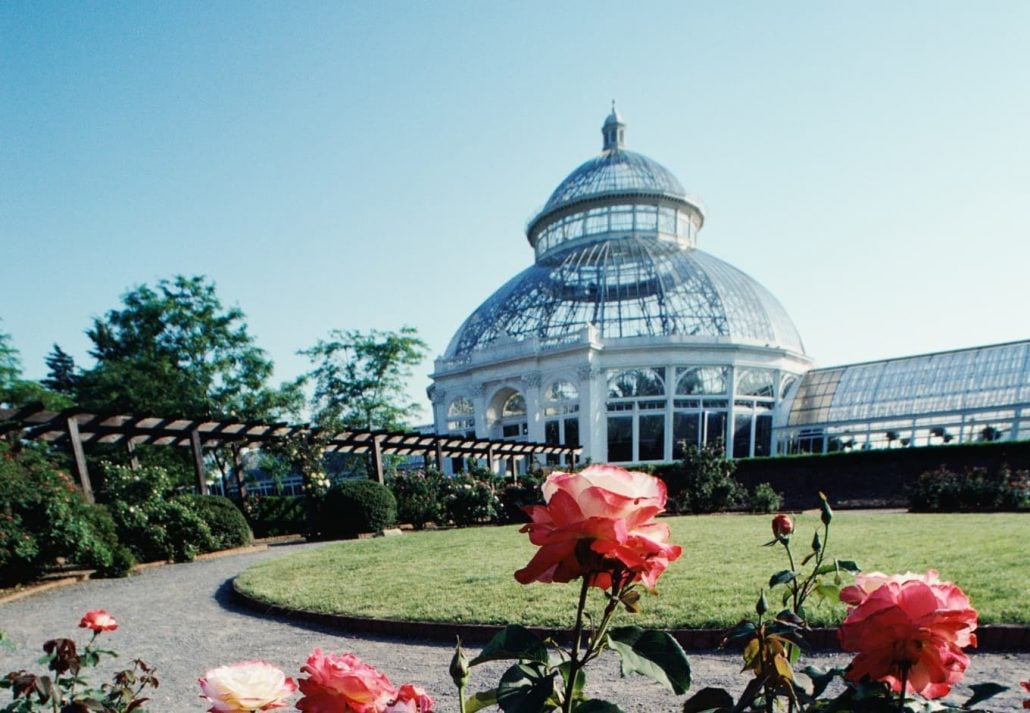 The beautifully manicured New York Botanical Garden is a sight for sore eyes with a royal layout of beautiful green fields, flower gardens, the most pristine greenhouses, and winding lanes that you can stroll through. We highly recommend doing a picnic here or experiencing the special Holiday Train Show they have every winter, where a miniature version of New York City is created in the greenhouses.
Washington Square Park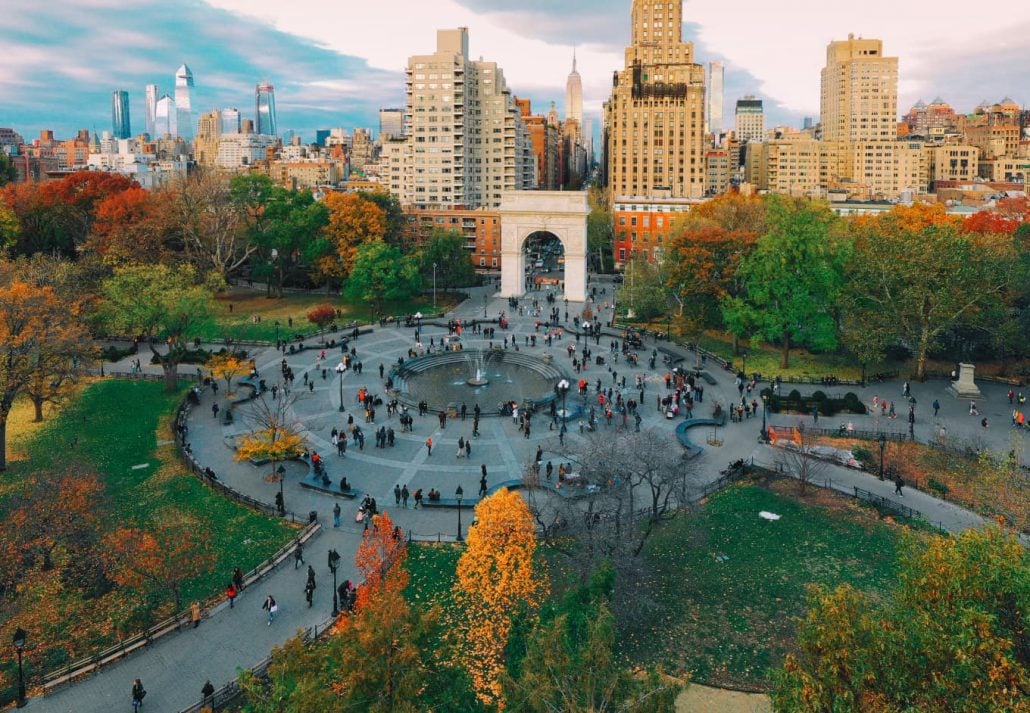 An iconic landmark in New York City, Washington Square Park is the perfect place to take an evening stroll through, crossing the well-known Washington Arch to watch lovely performers of a wide range of arts. Watch the piano man belt out tunes on his piano, people playing chess, and several street performers.
American Museum Of Natural History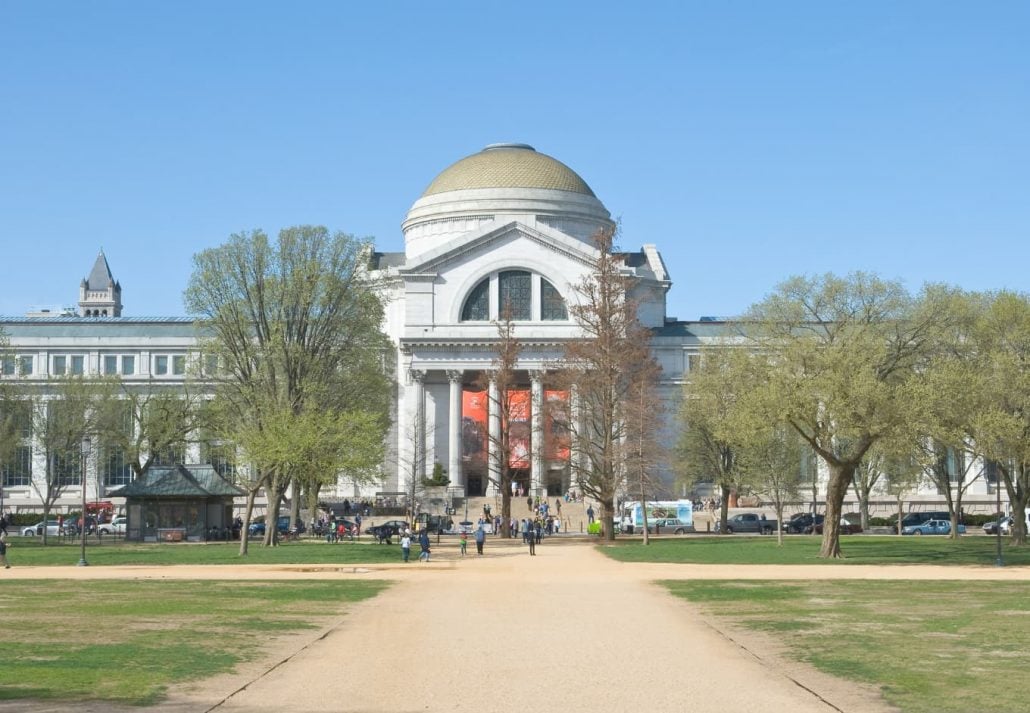 The American Museum Of Natural History located right across from Central Park is an amazing place to observe and learn about a vast variety of topics from the evolution of mankind, and marine life to the life-size skeleton of a Tyrannosaurus Rex. The dinosaur floor of the museum is renowned throughout the world and will fill you with awe.
Metropolitan Museum Of Art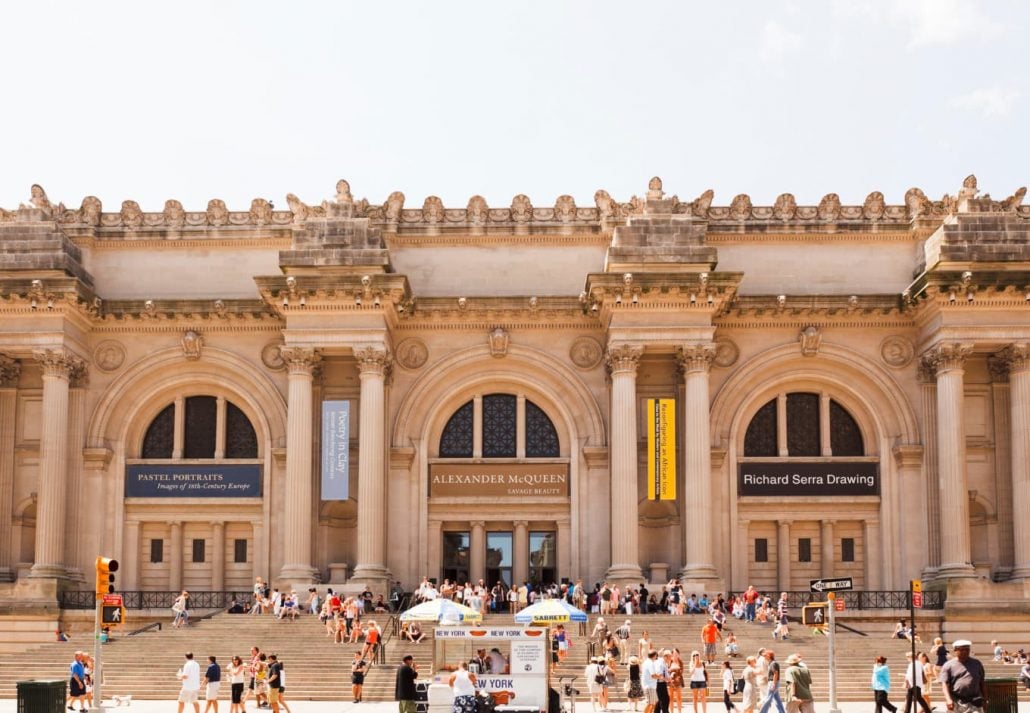 The Metropolitan Museum Of Art or the Met has been one of the most culturally important and historically significant art museums in the world. The building itself is absolutely stunning, but as soon as you enter, you will be transported to another dimension, and a must-see place within the museum is the 2000-year-old Egyptian temple. They also host "Date Nights" which is an event where you can partake in informal gallery talk while admiring the gorgeous artwork, listening to live music, and sipping on delicious cocktails. The best part? It's pay-what-you-wish!
FAQ
What should I do on my first trip to New York?
First-time visitors in New York City should definitely visit these places:
Central Park
Empire State Building
Brooklyn Bridge Park
Radio City Music Hall
New York Botanical Garden
Washington Square Park
American Museum Of Natural History
Metropolitan Museum Of Art
How do you spend a day in NYC?
Planning just one day in New York City can be challenging. We recommend visiting the following places in a day:
Central Park
Metropolitan Museum Of Art
American Museum Of Natural History
Empire State Building
Brooklyn Bridge Park
Are 3 days in New York enough?
You would be able to see most of the landmark sights and tourist attractions in New York City within 3 days and while it would be difficult to get an authentic experience of the city in three days, you will definitely have an amazing time visiting all the famous spots in the city.
How do tourists get around NYC?
Most tourists opt to get around NYC by buses, trams that are available in some areas, and by the subway. You can also choose to rent a car or hire a taxi if needed.
How much spending money will I need for a week in New York?
The average price for a week-long trip to New York City would be $2,057 for a solo traveler, $3,694 for a couple, and $6,926 for a family of 4. You can find hotels ranging between $75 to $700 per night.
CuddlyNest provides all accommodations to all travelers at the best price. Find unlimited travel inspiration on our blogs and social media channels Facebook, Instagram, and Pinterest.
You May Also Like:
North America Travel Guide
Most Romantic Weekend Getaways in the United States
Long Weekend Getaways in the United States
Best Family Vacations In The United States
Best National Parks In The United States
Best Cabin Rentals in the United States
Best Dog-Friendly Vacations In The United States
Best Getaways In Southern California
The Ultimate California Travel Guide
11 Off The Beaten Path Experiences In San Francisco
The 20 Best Restaurants In San Francisco
The 15 Most Instagrammable Places In San Francisco, California