Known for its scenic and historic treasures, Hudson Valley draws visitors from the neighboring regions and around the world. To know what to do here and where to stay, have a look at our guide below!
Where Is Hudson Valley Located?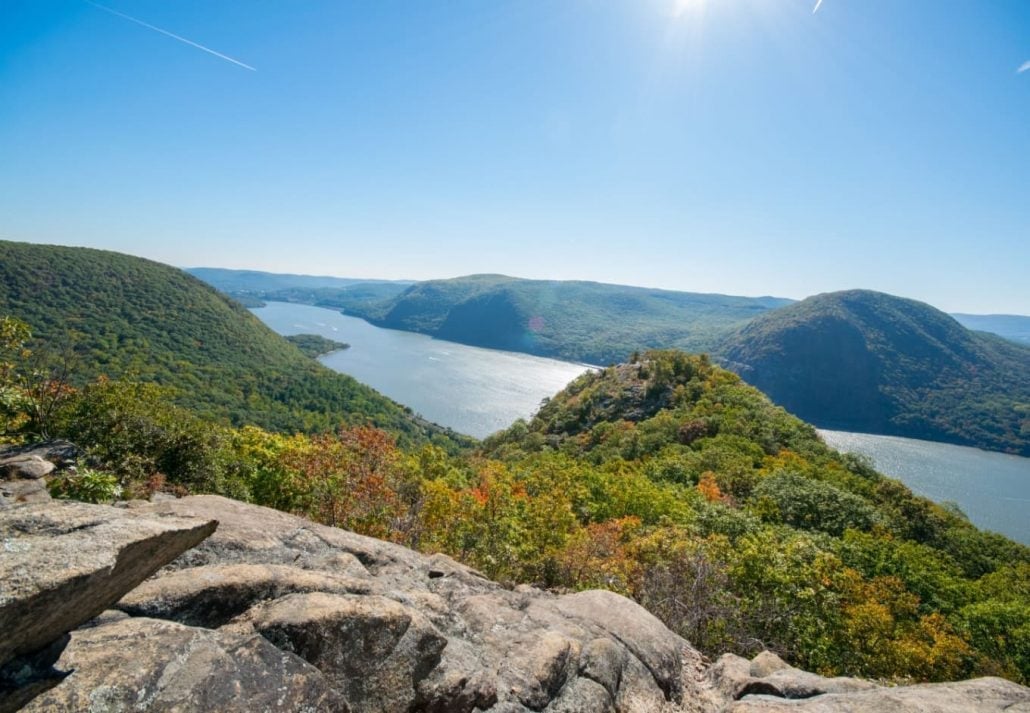 The scenic Hudson Valley has three regions: Lower Hudson Valley (Westchester and Rockland counties), Mid Hudson Valley (Putnam, Orange, Dutchess, and Ulster), and Upper Hudson Valley (Greene, Columbia, Albany, and Rensselaer).
Things To Do In Hudson Valley
Mohonk Mountain House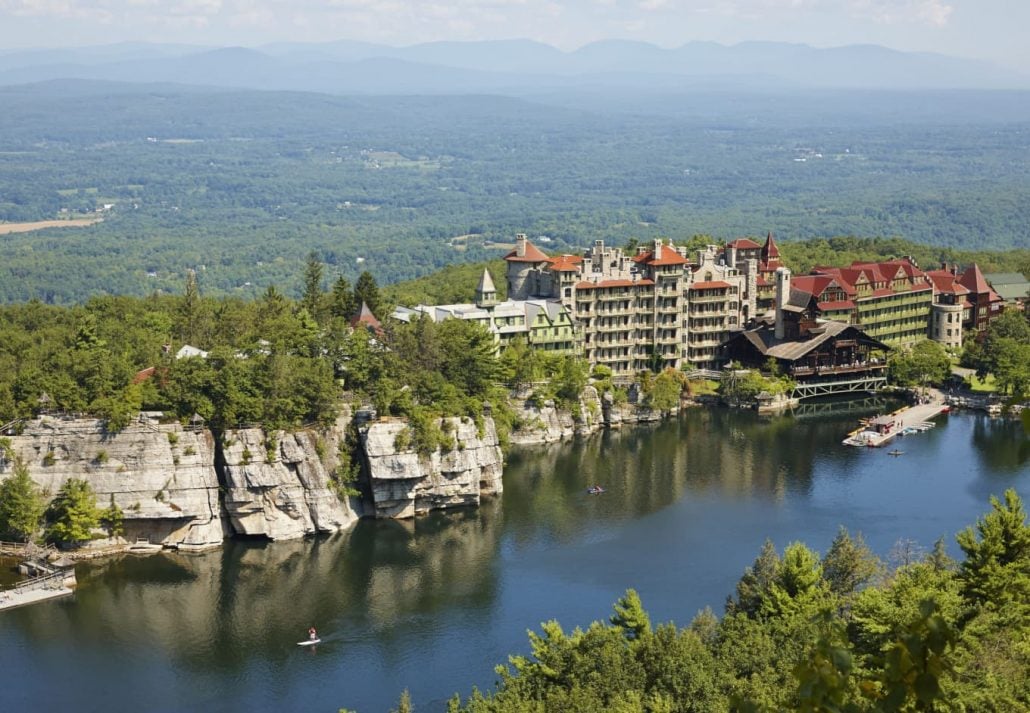 Mohonk Mountain House is a stunning resort in New Paltz, Upstate New York. It offers Day Guest Packages to make the most of your time in one of the crown jewels of the Hudson Valley. Visitors can choose the following packages: Dining Experiences, The Spa at Mohonk, Hiking Trails Pass, Winter Sports Pass, Golf, and Outdoor Activities in the Hudson Valley. Perfect place for a day trip from NYC!
Location: 1000 Mountain Rest Rd, New Paltz, NY 12561, United States
Bannerman Castle on Pollepel Island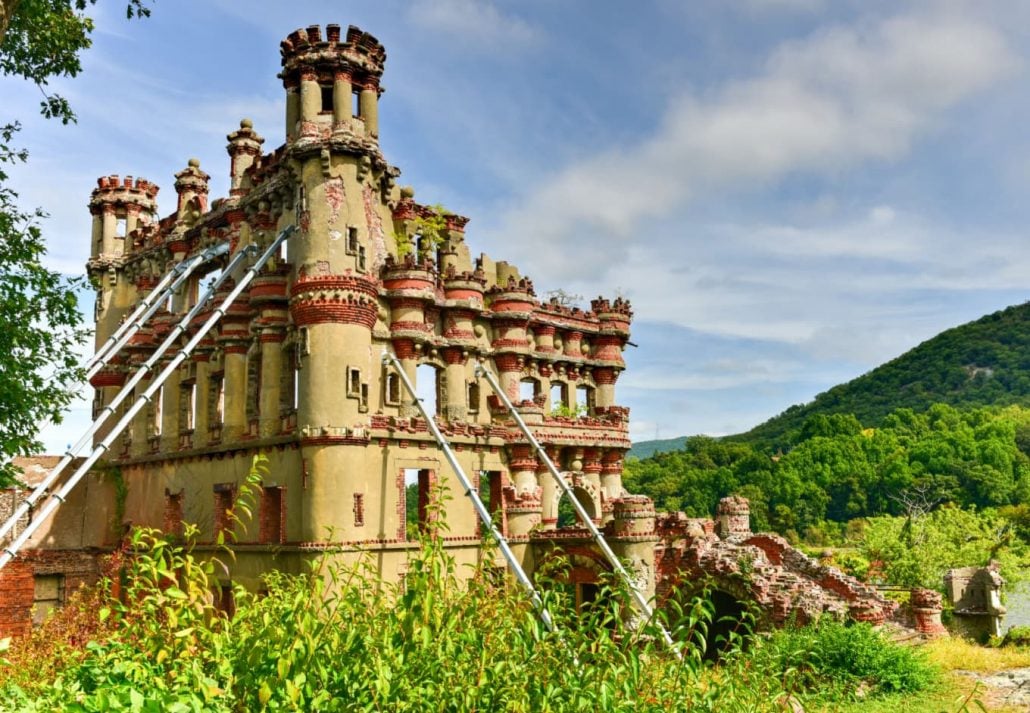 One of the best things to do in Hudson Valley is to tour the abandoned early 20th-century Bannerman Castle. There are several ways you can visit it — take a guided walking tour from Beacon, a self-guided tour with music, or arrive in your own kayak or canoe. The Castle also offers experiences like Titanic First Class Dinner, the original Broadway version of Dracula, and movie nights.
Location: Pollepel Island, Newburgh, New York
Hudson Highlands State Park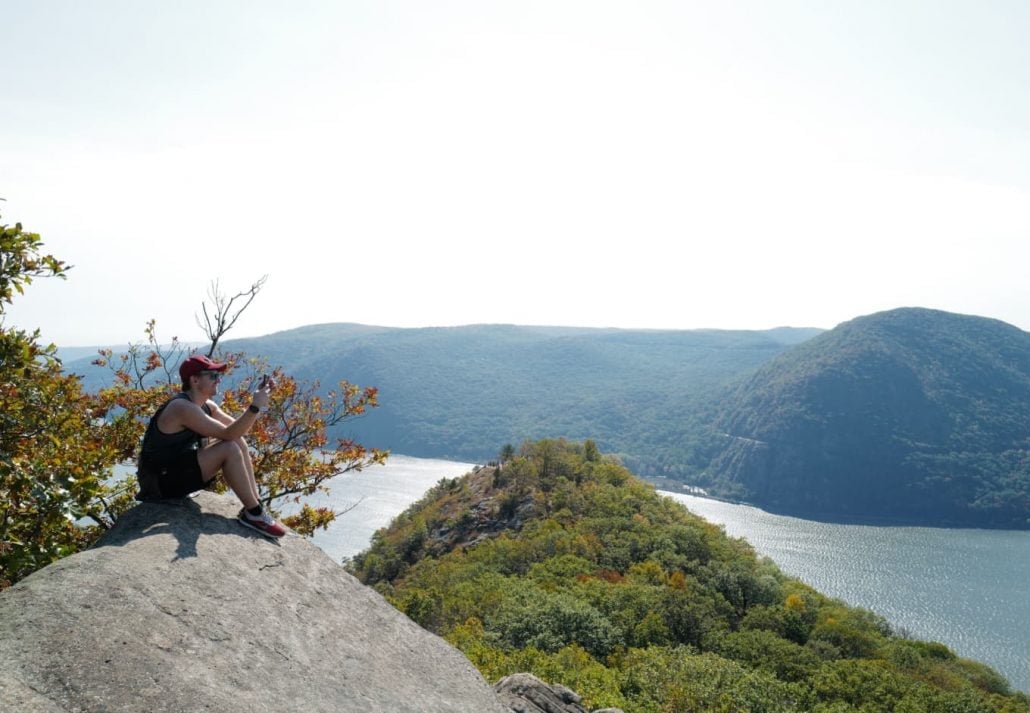 Located on the east side of the Hudson River, Hudson Highlands State Park offers breathtaking views of the river and the surrounding hills. It's a great area for hiking, boating, and fishing.
Location: 3260 NY-9D, Cold Spring, NY 10516, United States
Storm King Art Center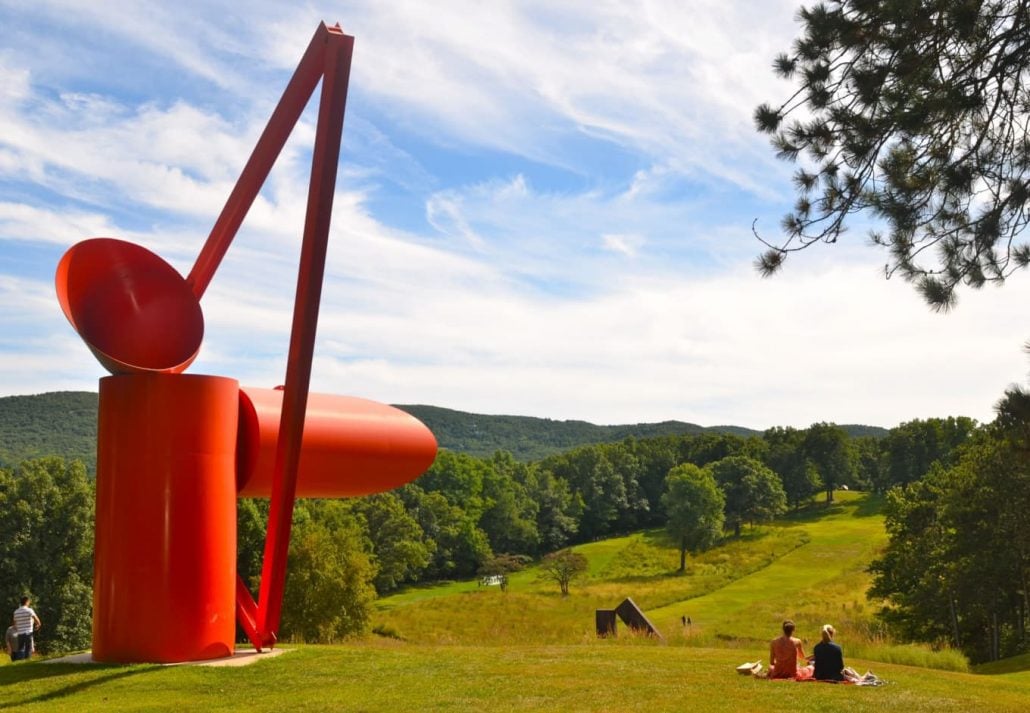 This open-air museum is situated in New Windsor, New York. It boasts a large collection of outdoor sculptures including Eyes by Louise Bourgeois, Five Swords by Alexander Calder, and Momo Taro by Isamu Noguchi. Rain or shine, the museum is open!
Address: 1 Museum Rd, New Windsor, NY 12553, United States
Franklin D. Roosevelt Presidential Library & Museum
Franklin D. Roosevelt Presidential Library & Museum features artifacts and special interactives to tell the story of the Roosevelt era. You can learn more about the 32nd president of the United States, Eleanor Roosevelt, the New Deal, and World War II.
Address: 4079 Albany Post Rd, Hyde Park, NY 12538, United States
Kykuit, The Rockefeller Estate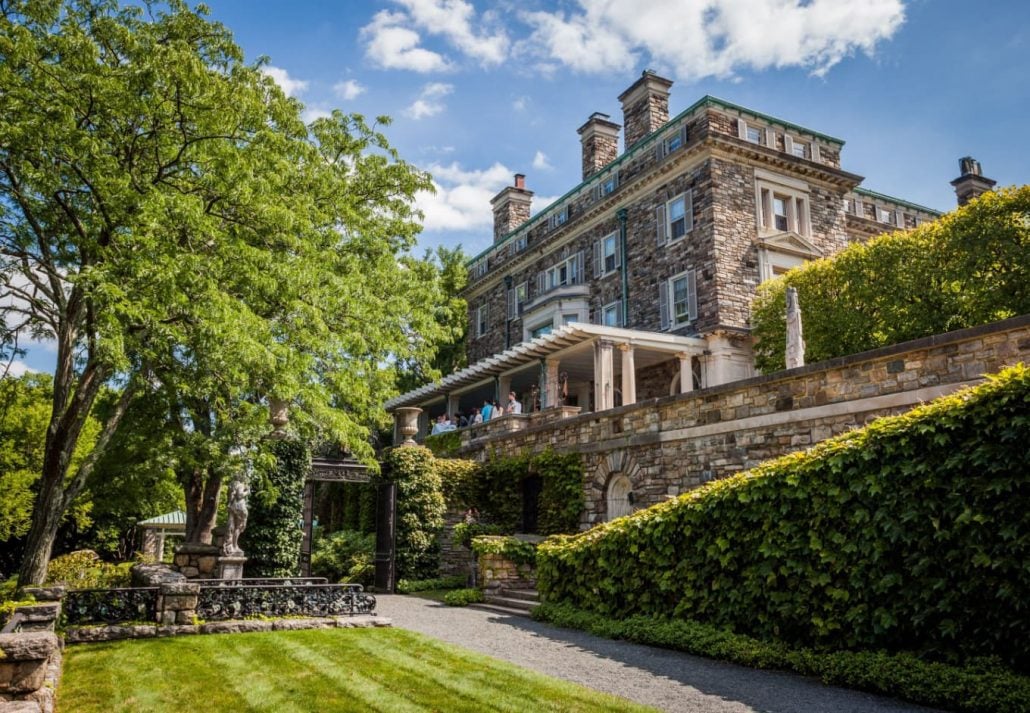 Kykuit is a national historic site offering tours of a 40-room home, beautiful gardens, and an art collection. It was home to four generations of the Rockefeller family. Some of the highlights include Inner Garden, golf room, West Terrace, and Coach Barn.
Address: 381 N Broadway, Sleepy Hollow, NY 10591, United States
Where To Stay In Hudson Valley?
Cuddlynest offers a well-curated list of hotels in this area — all at the best price. Have a look at our top picks!
Courtyard by Marriott Poughkeepsie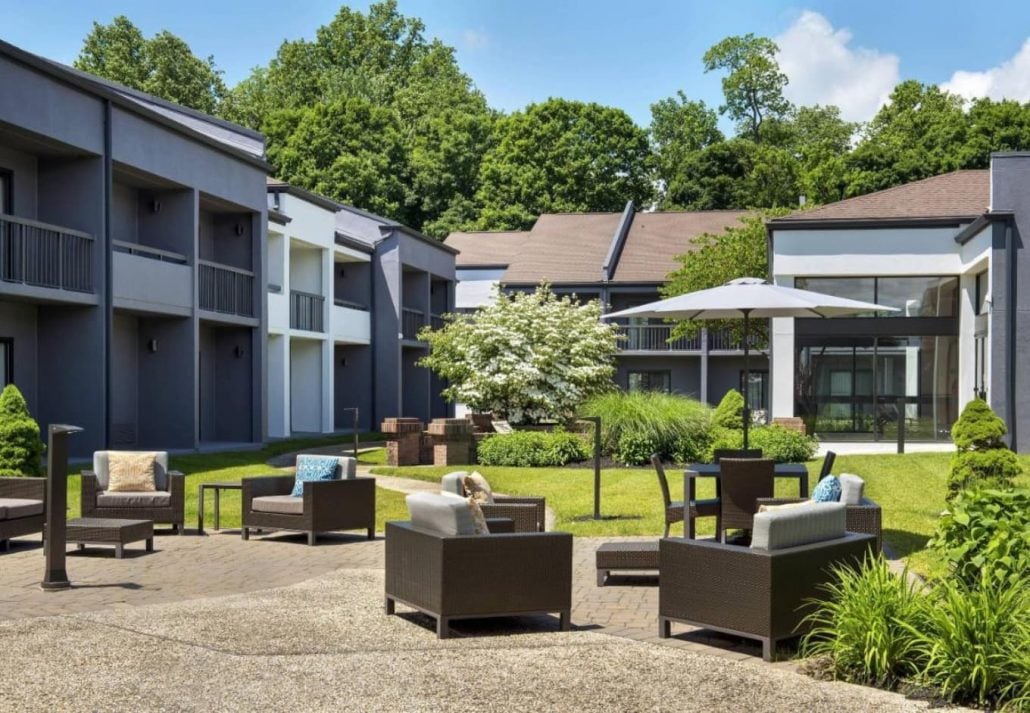 Courtyard by Marriott Poughkeepsie is a family-friendly hotel located in the heart of Hudson River Valley, close to Historic Hyde Park. It offers modern amenities including smart TV, high-speed wifi, a fitness center, and plush bedding.
Holiday Inn Poughkeepsie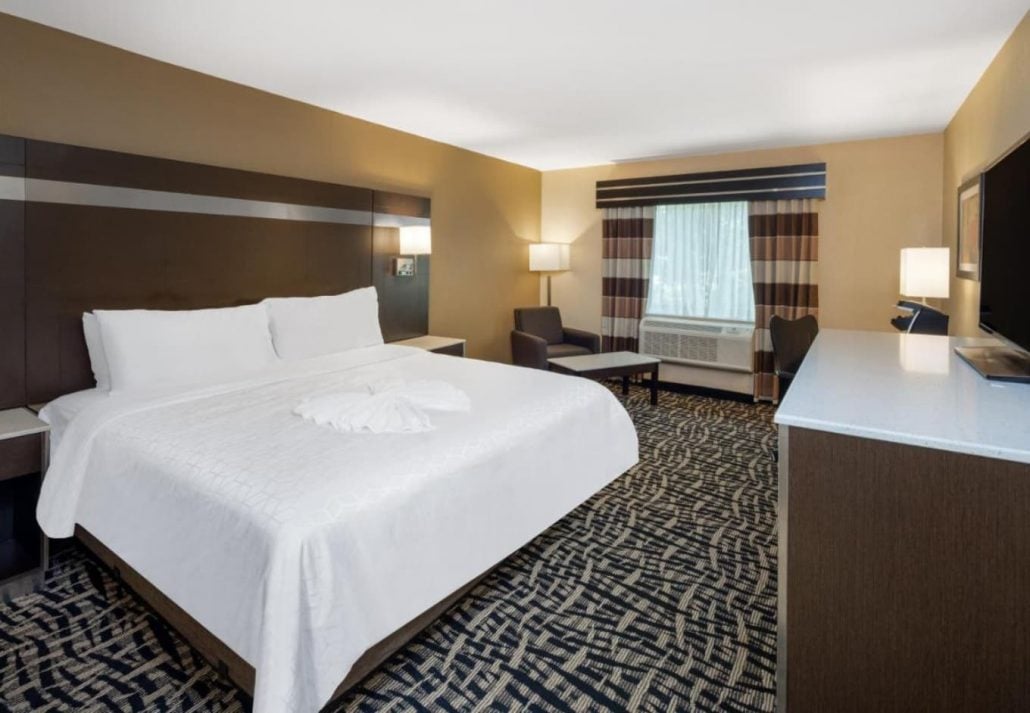 Holiday Inn Poughkeepsie is a brand new full-service hotel nestled on a scenic natural creek. Offers a deluxe business center, complimentary parking, and a state-of-the-art fitness center.
Castle Hotel & Spa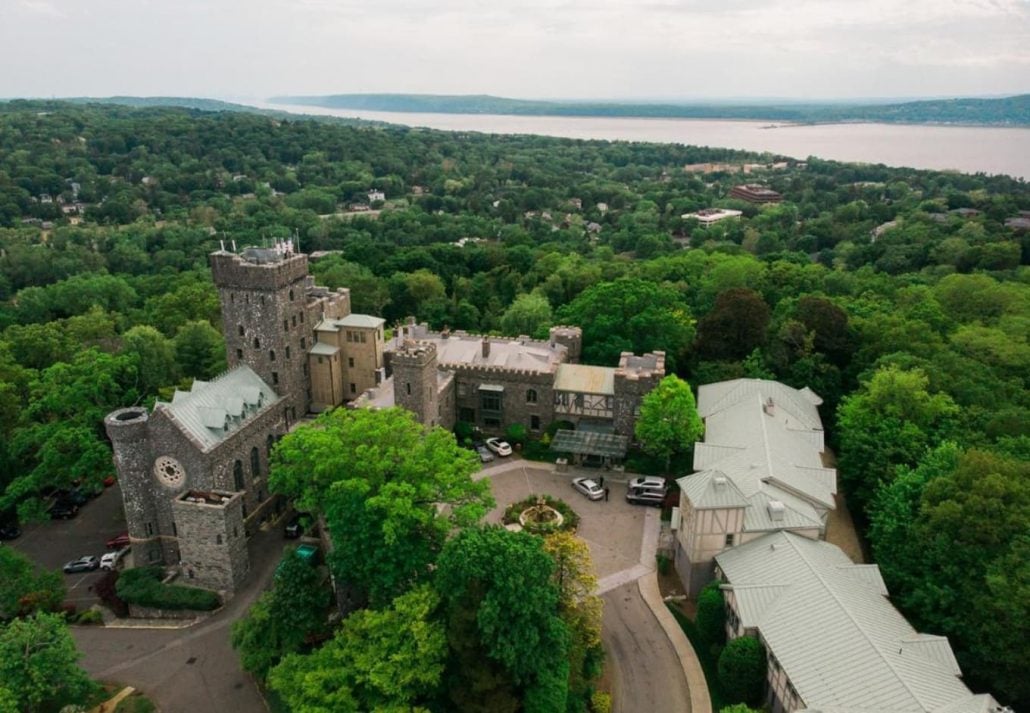 Just 30 miles from Manhattan, Castle Hotel & Spa is perched atop one of the highest points in the Hudson Valley region. The majestic hotel features landscaped jogging paths, an outdoor seasonal swimming pool, and 4,100 square feet of meeting and event space.
Cold Spring Hotel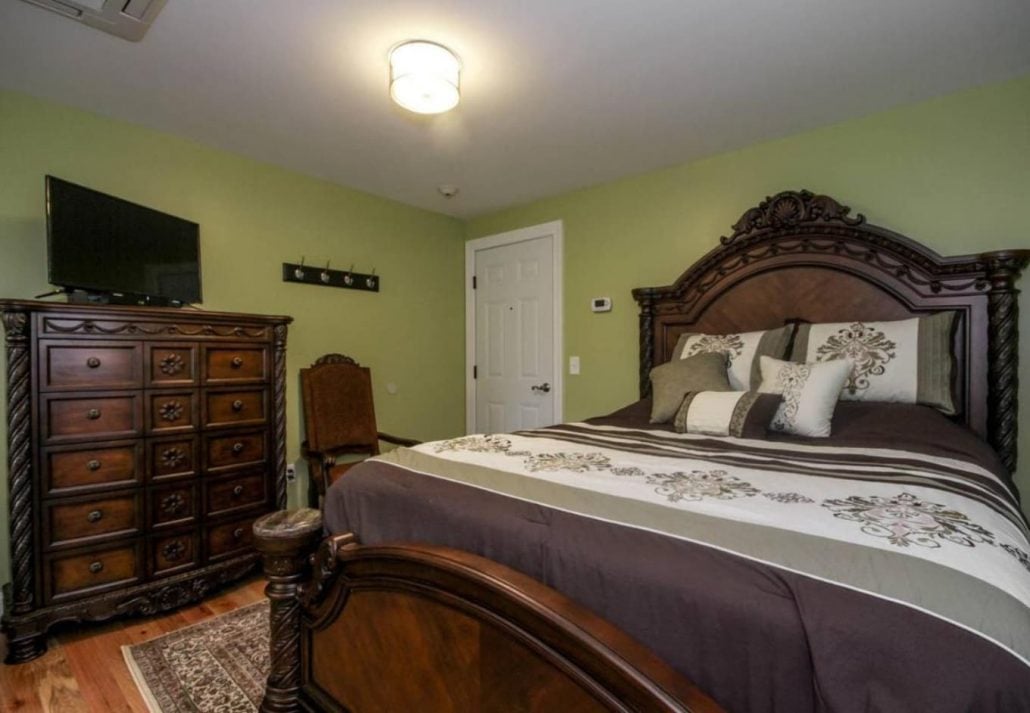 Set over a downtown cafe, Cold Spring Hotel is only 6 minutes on foot from a train station. It's surrounded by hiking trails, shops with antiques, and charming cafes.
FAQ
What is considered the Hudson Valley in NY?
Westchester County;

Rockland County;

Orange County;

Putnam County;

Dutchess County;

Ulster County;

Columbia County;

Greene County;

Rensselaer County;

Albany County.
Where to stay in Hudson Valley?
Some of the best hotels in the Hudson Valley are:
Courtyard by Marriott Poughkeepsie;

Holiday Inn Poughkeepsie;

Castle Hotel & Spa;

Cold Spring Hotel.
What was the Hudson River School and why is it important?
The mid-19th century Hudson River School was America's first artistic fraternity. It was embodied by landscape painters in New York.
CuddlyNest provides all accommodations to all travelers at the best price. Find unlimited travel inspiration on our blogs and social media channels Facebook, Instagram, and Pinterest.
You May Also Like:
The Best Time To Visit New York
The 12 Best Places To Go Shopping in New York
The 13 Most Amazing New York Attractions
51 Fun Facts About New York That Will Surprise You
The 9 Most Amazing Hidden Gems in New York
8 Best Things To Do In New York City