Spend your Florida family vacations with kids by booking one of the best beach houses in the United States. Puzzled where to go? We have the answer – or a few. Cuddlynest comprised a list of the best family beach vacation destinations to get your summer vibes going even if it's the middle of the winter where you are.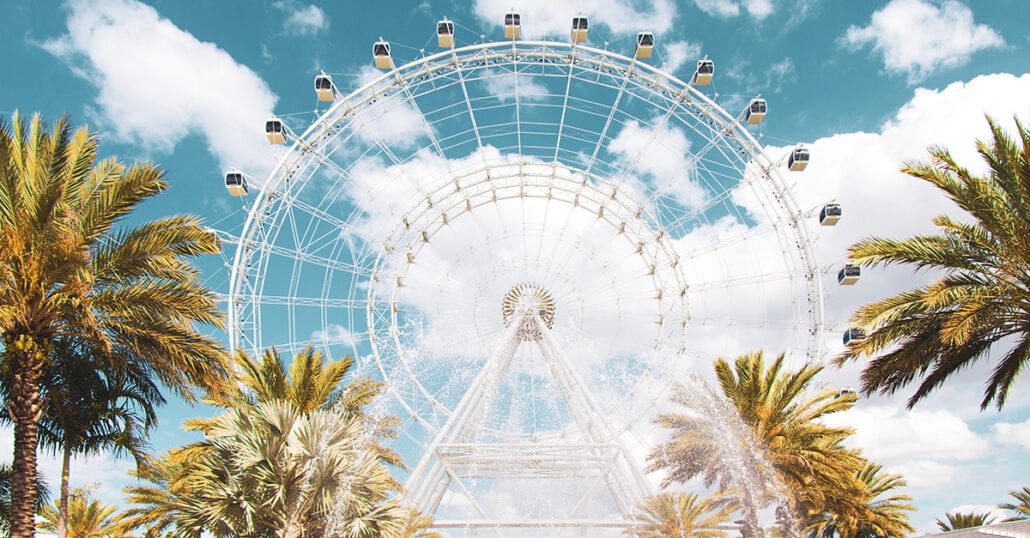 Orlando
Find a great place to go to if your kids are into theme parks, be it Disney or Harry Potter. As thrilling as it is for kids, you can jump into an adventurous ride, and breeze away in a carousel as well, afterwards enjoying a luxury restaurant atmosphere just in the middle of a wonderland. Go to Cinderella's Royal table to enjoy beef and shrimp, topping it with The Clock Strikes twelve dark chocolate mousse inside the iconic castle.
If you and your kids are small explorers interested in nature– read more about Orlando theme parks here – then Discovery Cove will be just the perfect fit. It is a water-based theme park allowing to swim with real-life dolphins, or hand-feed exotic birds, or snorkel with corals and fish around you.
To enjoy Orlando the most and be located in a convenient location at an affordable price, browse Orlando vacation rentals and plan your perfect stay.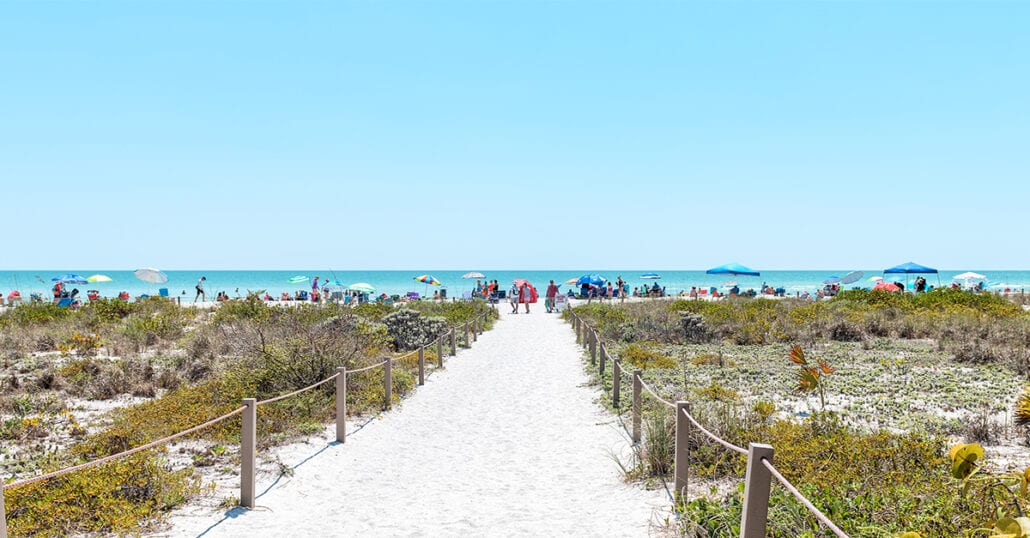 Sanibel Island
Craving something a little bit less mainstream? Sanibel Island may be just it. Just a quick drive away from Fort Myers, Florida, this tropical island getaway has so much family fun to offer beyond Disney and theme parks. You can go to collect seashells, as the beaches are just covered in beautiful shells of different shapes, sizes and colours, and even visit the Bailey-Matthews National Shell Museum to learn more in-depth about seashells. Other fun activities, apart from swimming, is visiting the local wildlife – you can see a lot of different birds during low tide in the J.N. "Ding" Darling National Wildlife range (almost half of the island is dedicated to the park!), no matter if you choose biking, walking or driving through here.
If you have more days to spend here, definitely take a day to get a kayak and paddle through the red mangroves with their tangled roots. It is home to all kinds of wildlife, and the calm and beauty you will experience are just unweighted. This is a perfect spot to take your old children.
Look for an amazing Sanibel Island family vacation home or apartment at Cuddlynest – find the best offers for your holiday now.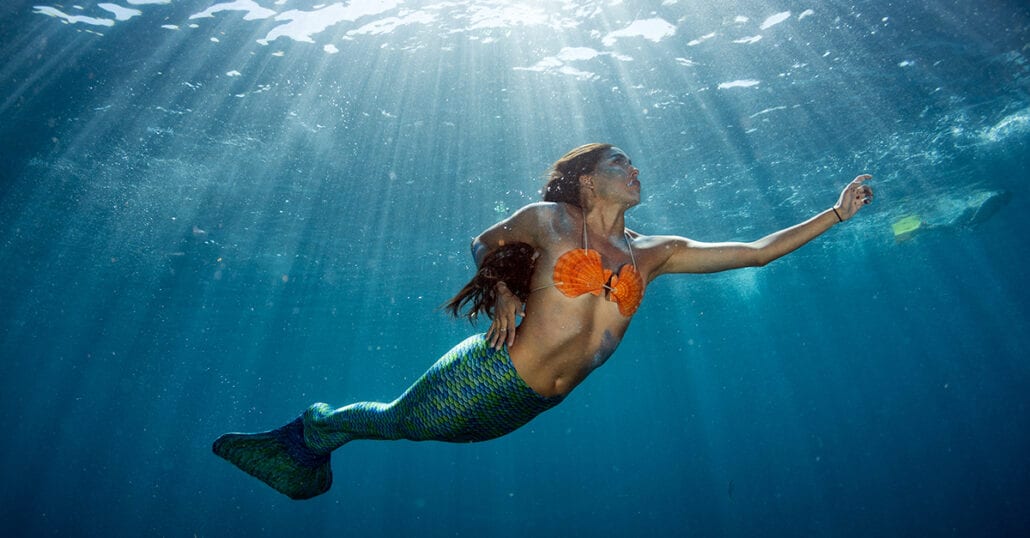 Tampa
Tampa is for those seeking mythical experiences just like from storybooks. Some 45 minutes north of downtown Tampa, the oldest roadside attraction in Florida is a state park and a water park at one – the Weeki Wachee on your way in or out from Tampa is one of the best things to do – you can see swimming mermaids here!
If your kids are more into Captain Jack Sparrow, plan your visit to Tampa during the annual pirate-themed parade which has taken place since 1904. The parade happens on the last Saturday in January each year. The parade ends in a party named after Gasparilla, a mythical Spanish pirate, and the children's parade starts at the Bayshore Boulevard following part of the full parade. All the fun doesn't happen on the ground – hundreds of boats join Jose Gasparilla, the 165-foot long ship as the parade takes place across the Tampa Bay. The boats lock downtown, and the crowd just goes wild when it appears at the south end of Hillsborough Bay!
To plan your pirate and mermaid adventure in time, look for the perfect accommodation in Tampa already today – make sure to check frequently, as new offers are added for your travel dates.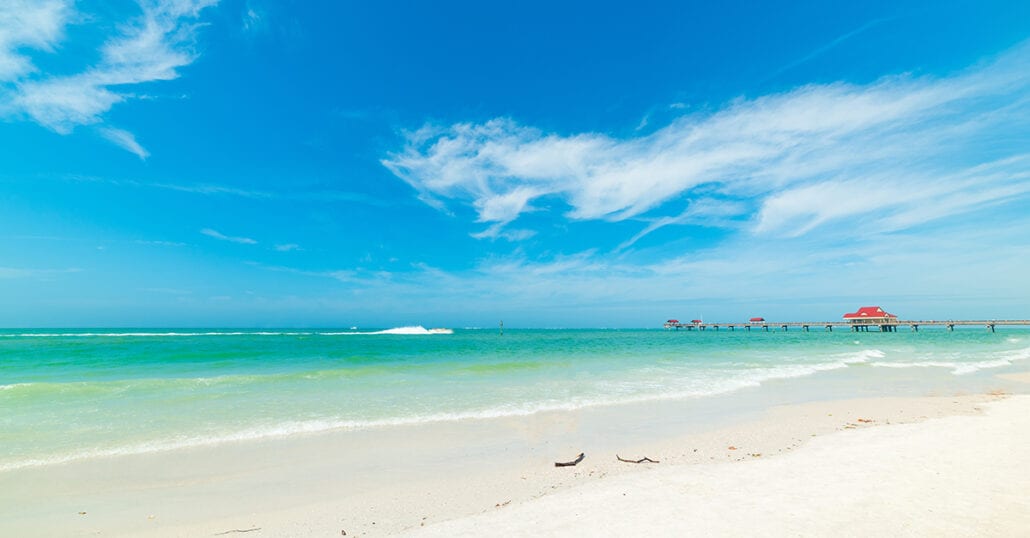 Clearwater
From butterfly garden in the Moccasin Lake Nature Park to fishermen and pelicans sitting right next to each other waiting for their daily dose of fresh fish, and white sand-covered Clearwater Beach next to Pier 60, there are plenty of relaxing things to do in Clearwater with kids. We recommend this Florida destination for families with relatively young children, as the city offers great beaches, but not so many theme parks and other more adventurous things to do.
Apart from walking the Clearwater beach, tanning, and spending your downtime time on the beach, there are also amazing beautiful outdoor bars, such as Opal's Sand Resort. Within walking distance, there is also an amazing water slide that can cater to all ages, but if you are more into learning about nature, visit Clearwater Marine Aquarium. Here, you can see North American river otters, Atlantic bottlenose dolphins, green sea turtles, cownose rays, southern stingrays, nurse sharks, great white pelicans, and many more animals just like form animal encyclopaedia, and learn more about them!
To plan your Clearwater beach getaway, browse and choose among the best vacation rentals today.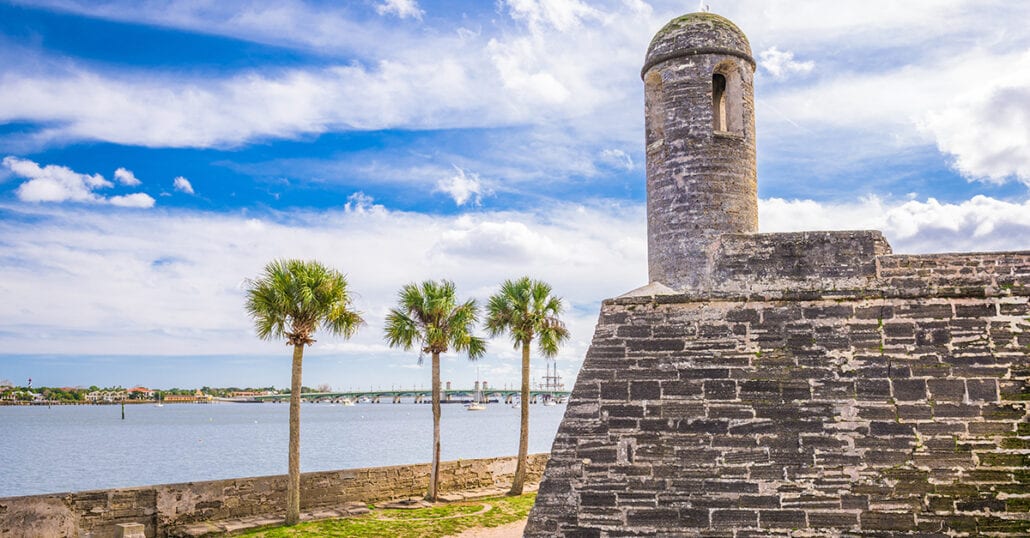 St. Augustine
The nation's oldest city St. Augustine offers a bit from everything – if your family is comprised of all ages and interests, then this may be just the perfect destination for you.
Those thrilled to experience old-age mythical tales, in reality, can visit the pirate-themed museum, and go to the nation's oldest masonry resort. To get closer to nature, St. Augustine offers visits to the zoological park, getting up close and personal with a dolphin, and embark on a boat ride. After a long day of exhausting experiences, you can embark on a trolley or train tour and see the city at its best during the sunset golden hour.
Older children and parents will surely enjoy learning about other historic sites, as the iconic lighthouse, the old masonry fort, and other archaeological sites. To find your perfect accommodation in St. Augustine, look for vacation rentals here.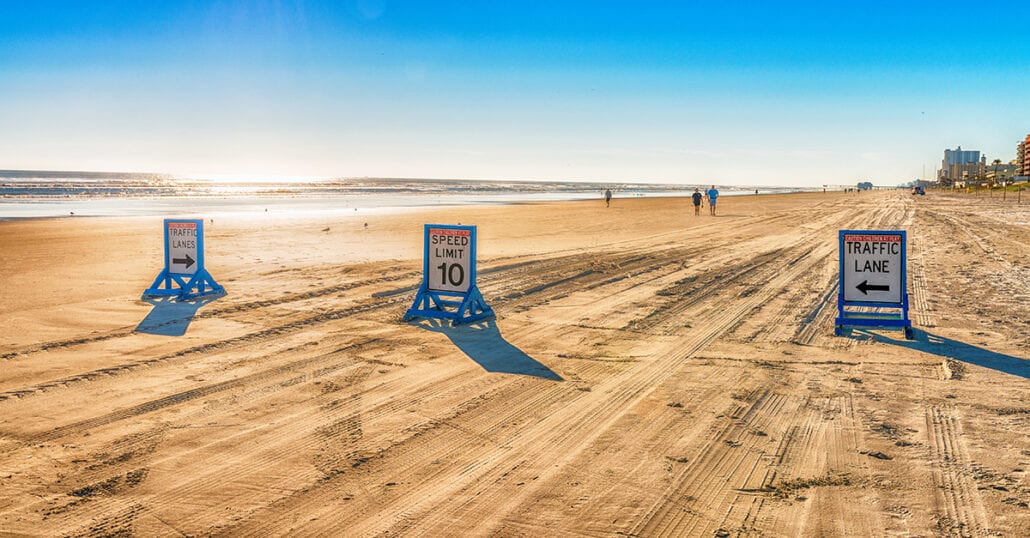 Daytona Beach
Daytona Beach is just the perfect spot to calm down and get relaxed letting your kids play in the beach year-round, learn to surf and rent bicycles. But if you stay in Daytona for longer than a weekend, then consider visiting Ponce Inlet Lighthouse, going on a dolphin and manatee boat tour, or seeing pet stingrays at Marine Science Center.
These outdoors activities may not be the best, if you visit Florida through the rain season, from May through October. Then better consider indoors options, as Museum of Arts and Sciences, or planetarium. MOAS is the area's largest museum, notable for its Cuban paintings. For those into cars, the Root Family Museum display old railroad cars, antique mobiles, and also has the largest collection of Coca-Cola memorabilia in Florida. What's not to love?
To plan your visit to Daytona beach now, find the Daytona Beach vacation rentals by owner and the best offers thereof here.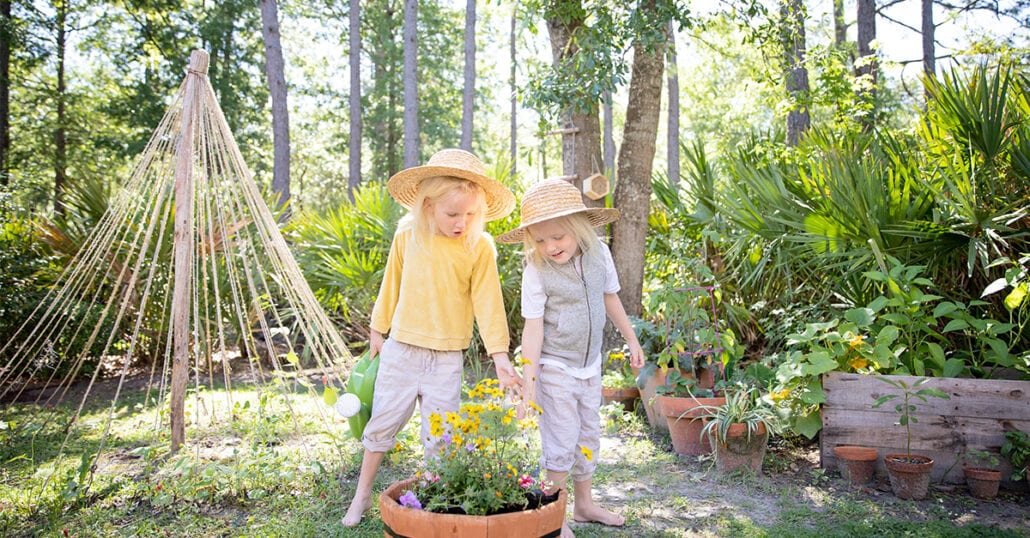 Kissimmee
Kissimmee is the sweet spot for those enjoying and valuing nature and history above everything else. If you want your kids to be more mindful about farming and food chain, then Green Meadows Petting Farm is a great spot to enjoy outdoors away from theme parks – here you can meet and greet with chickens, cows, goats, sheep, donkeys and many more farm animals. If you prefer wilderness, the Disney Wilderness preserve provides a quiet place in its 3-mile nature trail with more than 1,000 animal and plant species. Here, the off-road buggy adventures will be just perfect for teens! You can also go higher than a ground – on Orlando Tree Trek Adventure Park, families with children above the age of 7 will embark on an unforgettable experience.
Some other cool outdoorsy activities include going to Lost Island Water Park and Adventure Gold park – the golf park provides two 18-hole courses with live vegetation, and while you and your spouse are playing the golf, your kids can enjoy the water park slides.
If you want to come to terms with the history, the Medieval Times and Osceola County Historical Society Pioneer Village are must-sees.
Before you go, plan your visit and book your stay in one of the many Kissimmee vacation rentals.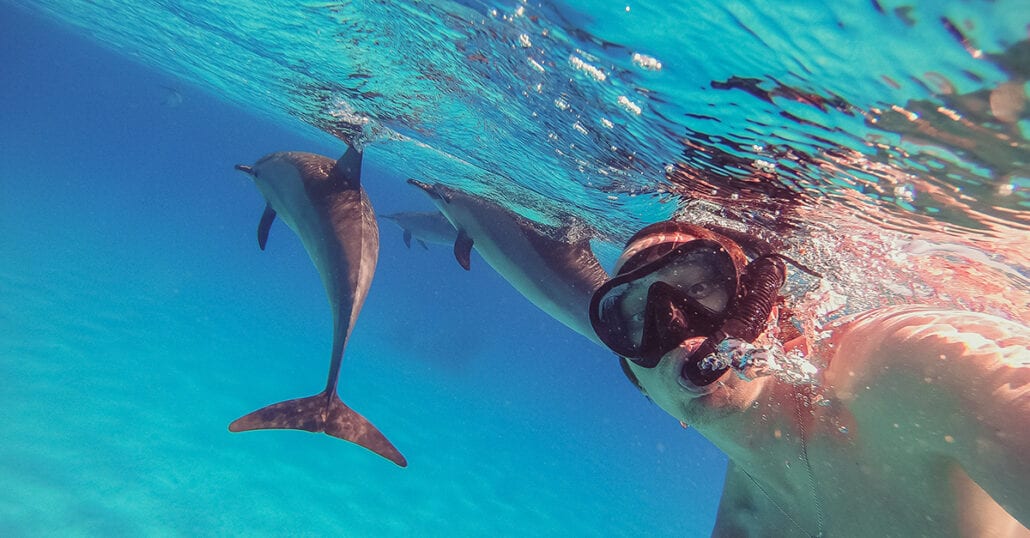 Destin
Destin-Fort Walton Beach in Florida is the perfect spot for those looking for fun in the sun. With the white beaches and blue water, it just so easy to relax there! Feel the sand between your toes, and the wind breezing through your hair. Go and build some sandcastles by the water with your kids, and have a healthy lunch – freshly cooked seafood from the local fisherman market. Life cannot get any better than this.
With few days in, however, you and kids may want to discover and learn about sea life and nature here – and Destin offers great opportunities to do so! Experience snorkelling with stingrays, or talk to shark expert at the Gulfarium Marine Adventure Park. Learn about marine conservation, and see the sea lions, exotic fish and alligators in the Okaloosa Island marine park. If you are more into ground wildlife, the Wild Willy's Adventure Zone is every child's dream with the skeeball, air hockey and video games offered. And while your kids play here or enjoy the Big Rahuna's Water and Adventure Park with free-falls and large pools, you can take a break from childcare and sip some wine watching the sunset at the Harbor tavern.
Plan your trip and book your place to stay in Destin already today.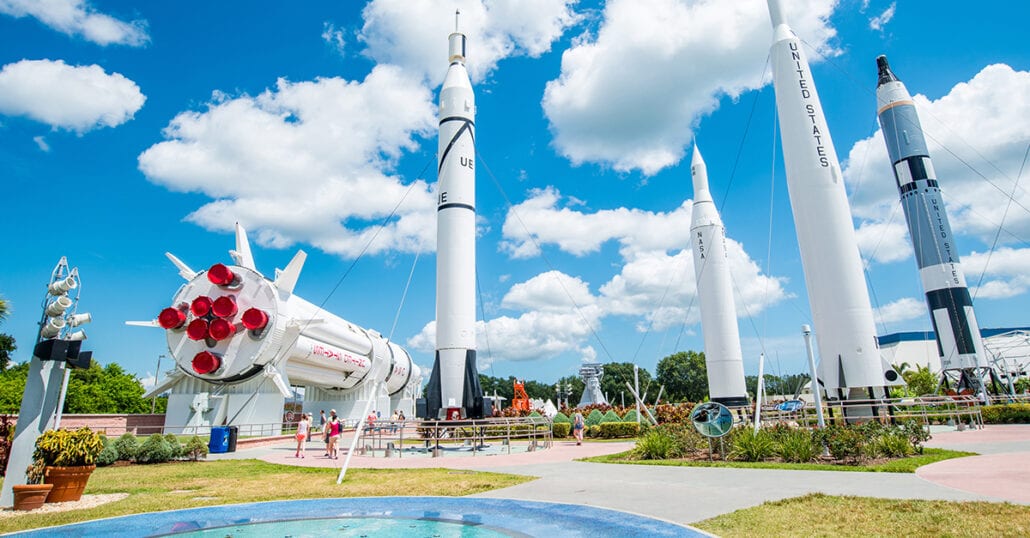 Space Coast
Space Coast is just a short drive north from Orlando's Disney World but offers just as many opportunities to learn, grow and spend some fun time with your kids. At the Kennedy Space Center, your kids can watch an actual rocket launch into outer space, have lunch with an astronaut, or walk the Astronaut Hall of Fame. Animal and nature lovers will be amazed by the sheer amount of activities the Brevard Zoo and Jungle Adventures can offer. Go and see more than 800 types of animals or rent a kayak to paddle through the zoo. In Jungle adventures, you can see animals in their natural habitat, and take a swamp cruise in waters homing hundreds of alligators.
Palm Bay Aquatic Center is perfect for younger kids, but on the beach, you can build sandcastles and even go camping!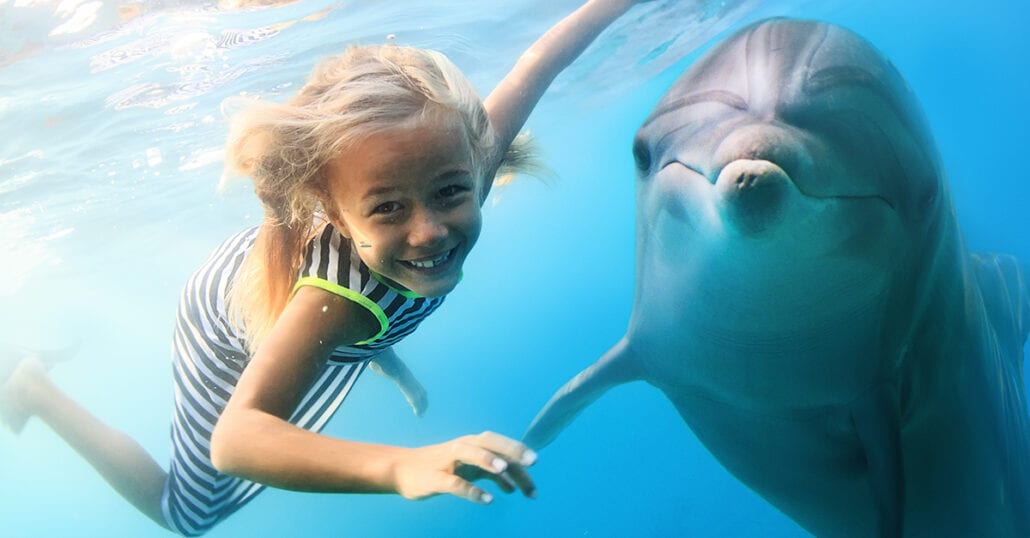 Key Largo
Key Largo is known for the fabulous Florida Keys and diving. The home to world's largest artificial reef, the Spiegel Grove. You can visit the Pennekamp Coral Reef State Park for free, as well as go to the African Queen Canal Cruise for free.
What is there to do in Key Largo for families for kids? Well, the place is a good starting point to teach your kids eco-tourism and sustainable living. You can rent a board and paddle through mangroves and quiet harbours to meet a few iguanas, starfish and jellyfish. If you go on a guided tour from island to island, there is a good chance to meet dolphins. You can also let your kids swim with dolphins at the Theater of the Sea, or learn about sea turtles at the Turtle Hospital. Feeding birds at the Florida Keys Wild Bird Center, or tarpons (large fish, growing about 4-8 ft. long) at the Robbie's Marina.
And while you get your kids signed up for these amazing experiences, you can take your time off and enjoy the quiet with your spouse at the beachside Lorelei Restaurant. Book your vacation home near Key Largo already today.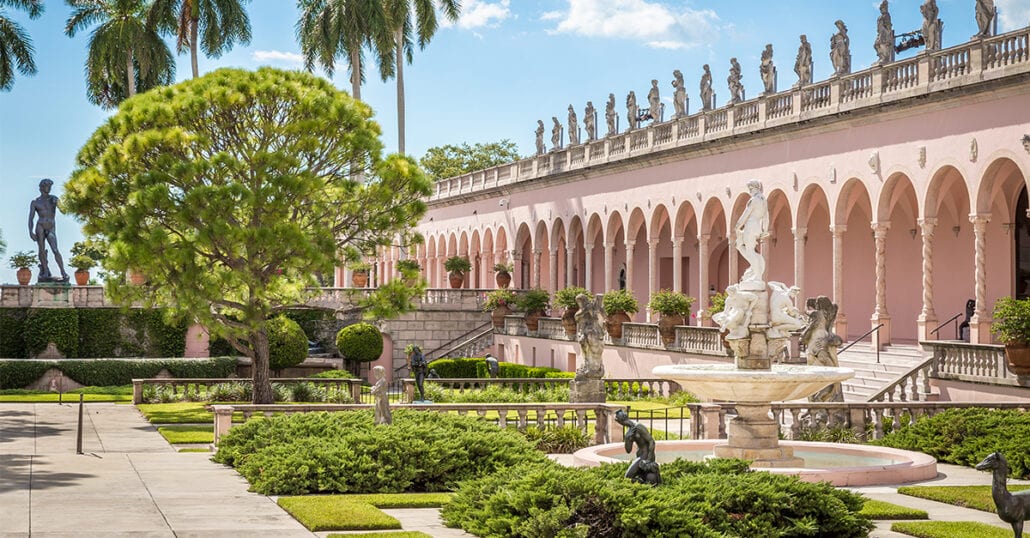 Sarasota
Sarasota is perfectly fit for families with older kids. The city's great Siesta Key Beach, art museum and botanical gardens will attract those who value quiet life, culture and arts. Although you can go on a tropical or adventure cruises, visit the circus and go on a wildlife tour, there is more to it.
Sarasota's must-sees are the Ringling – known as the Circus capital of Florida, Sarasota's once-circus magnate John Ringling opened a museum that kids just love. And the hands-on area where you can practice circus stunts is amazing! You can enjoy the actual circus at Payne Park afterwards. For adults and older kids, the John and Mable Ringling Museum of Art and Marie Selby Botanical Gardens will be of great interest, having 21 galleries of European paintings, Cypriot antiquities and Asian, American and contemporary art. In the botanical garden, there are waterfalls and the former home of Marie and William Selby.
You can rent a vacation rental nearby by browsing hotels and vacation rentals in Sarasota.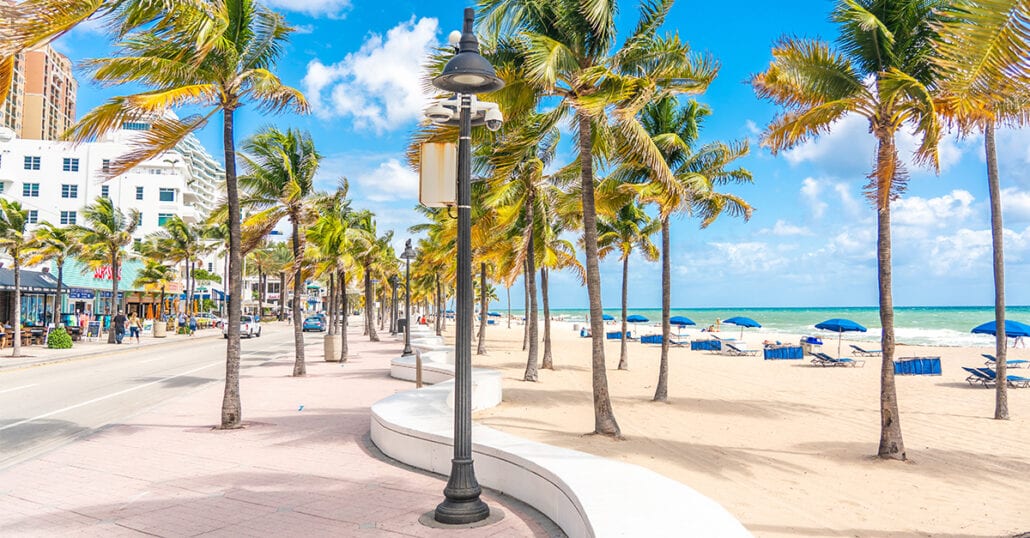 Fort Lauderdale
Fort Lauderdale has something for everyone – from the pirate museum for your small pirate, to Butterfly World and Sawgrass Recreation Park for nature lovers, and Flamingo Gardens for garden freaks, you cannot get any better than going to Fort Lauderdale.
With your small kids, go to Butterfly World and Bluefoot Pirate Adventures cruise where you can chase pirate's treasure hunt in the waterway, but with older ones, visit EZride Surf school. If your kids are over the age of 7, we recommend rock wall to learn how to negotiate the ropes at Funderdome, but for toddlers, there is a special zone with soft cushions and non-motorized vehicles to have fun without risk.
To book your vacation in Fort Lauderdale, visit Cuddlynest and choose among a variety of vacation rentals and hotels.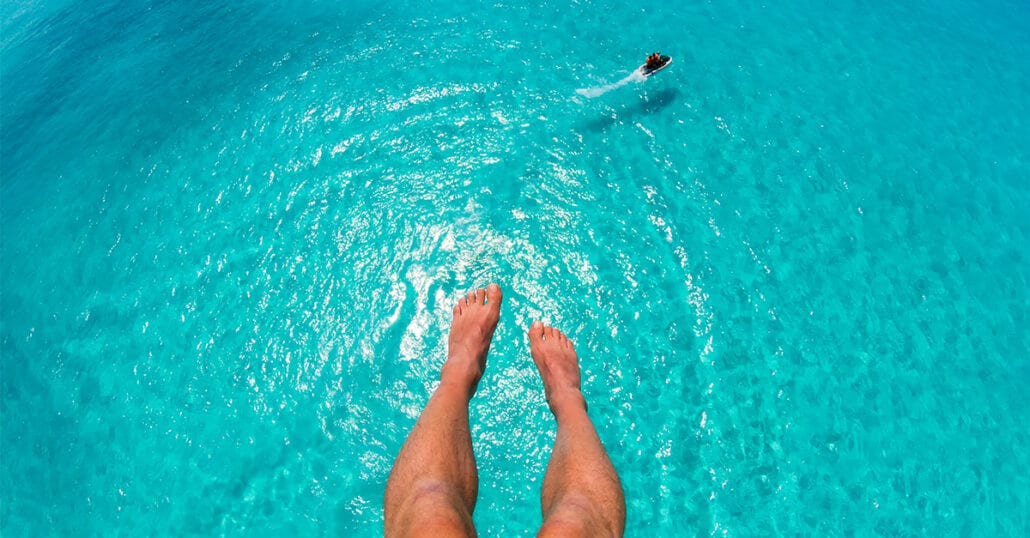 Anna Maria Island
Anna Maria Island, just like other family-friendly vacation spots in Florida, has the most to offer when it comes to sea life, adventurous experiences and nature.
When lying at the beach becomes too boring, you can rent a bike, scooter, go-cart or Segway to swift through the coast without any effort at the Adventure Away, or fly above the beach at the Brendon beach parasailing (only for kids over the age of 7). If you are into more lazy activities, The Fish Hole golf course is just a perfect way to spend your free time.
Anna Maria Island FL also offers something for older kids – custom tours on the island with a Segway will allow your kids to explore while learning about the history of the island, at the same time giving the parents some time to rewind at the Sandbar Restaurant on the beach.
To book your perfect Anna Maria Island vacation rental, look for vacation rentals nearby.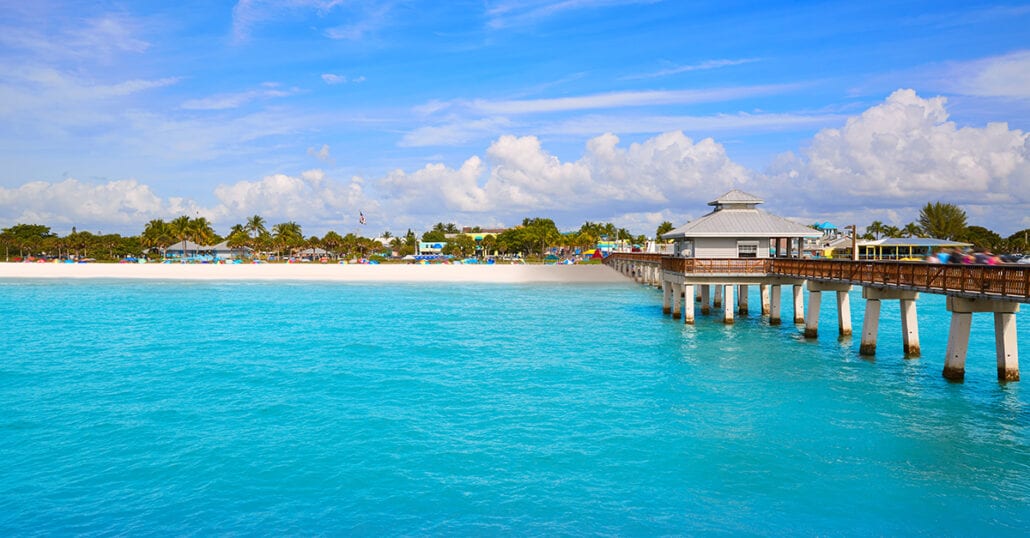 Fort Myers Beach
As we already wrote, Fort Myers is a great destination those seeking a quick getaway from Naples FL, but it can also be a great vacation destination on its own. Swim and splash with your family during the sunny, hot days, or pet a stingray at the Ostego Bay Marine Science Center also learning about other aquarium animals on rainy afternoons. Explore the shoreline paddling on a kayak, or enjoy the bird's-eye view if the Gulf from a parasail – the choice is yours. For those seeking adrenaline, riding the rides at the Zoomers Amusement Park and becoming a pirate for a day will be the best fit.
See the best offers for Fort Myers Beach vacation rentals on Cuddlynest.
Jacksonville
Jacksonville is just the perfect spot to take your kids on your next vacation! In the Catty Ranch Wildlife Sanctuary, you can see endangered wild cats like lions, pumas, leopards, foxes and others, on both daytime tours or nighttime feeding tours. In Jacksonville Zoo and Gardens, and Augustine Alligator farm Zoological Park, your kids can learn more about all kinds of animals, but to learn basics of physics and chemistry, plan a visit to Museum of Science and History.
For older kids and parents, Cummer Museum of Art and Gardens, as well as planetarium MOSH will be of great interest.
To book a vacation rental, go to Cuddlynest vacation rental offers and browse to book the best deal.
Now that you have checked out some of the best places to visit with your family, it's time to book one of the best vacation rentals in Florida. Find your beachside cabin or hotel room on CuddlyNest.
Browse. Book. Stay.
CuddlyNest provides all accommodations to all travellers at the best price. Find unlimited travel inspiration on our blog and social media channels.
You might also like:
Top Romantic Things To Do In Orlando
Best Day Trips From Naples
Pet-Friendly Holiday in Florida
Also read:
Best Historical Festivals in Florida
Cool things to do in Clermont
History of Florida