One of the best ways of exploring a new destination is with a knowledgeable tour guide, and Berlin is no exception.
When navigating Germany's capital with a local, you'll not only dive deep into the city's fascinating history but also get an insider's take on its most popular sights.
Berlin's guided tours come in all shapes and sizes, so no matter your interest or curiosity, you're sure to find one that perfectly suits you.
Dreaming of sampling the city's finest craft beers? Maybe you want to explore Berlin's world-famous urban art or learn about German history while the bunker where Adolf Hitler spent his last days.
Whichever way you want to explore this vibrant city, there's plenty of opportunity knocking around every corner.
For soon-to-be sightseers, we've rounded up the 11 best tours in Berlin. Have a look below and get ready to see the German capital in a one-of-a-kind way!

Find Places To Stay In Berlin, Germany
11 Amazing Berlin Tours
River Spree Boat Tour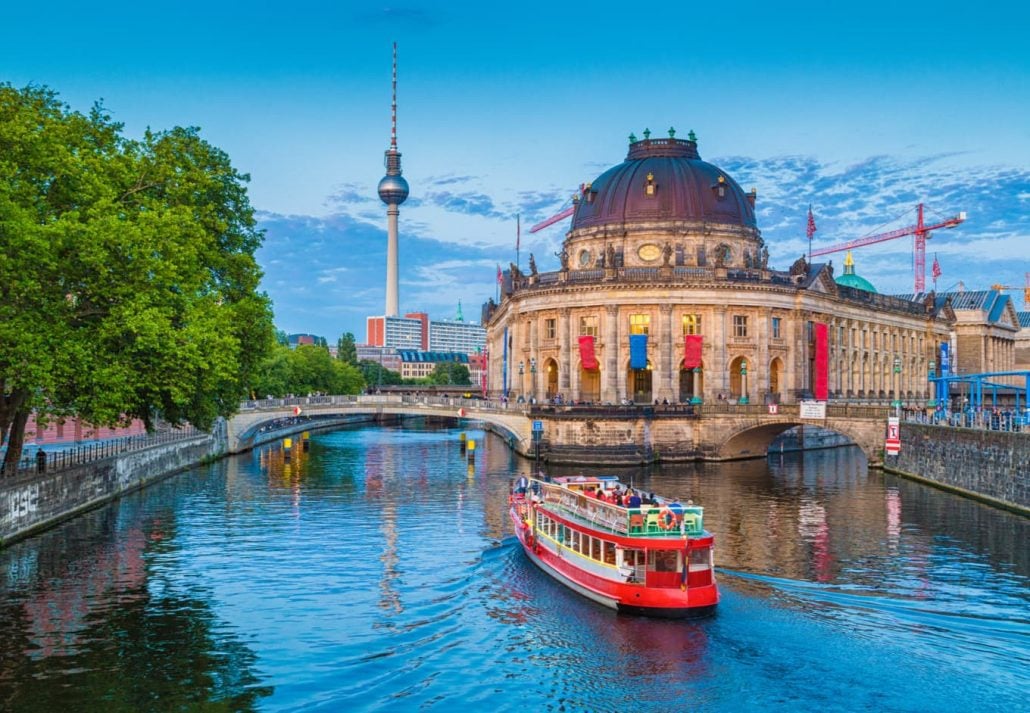 Dreaming of seeing Berlin from a unique perspective? Then a Spree River cruise might be the perfect tour for you. While navigating the central section of this 250-mile river, you'll be able to catch a glimpse of big-name historical landmarks.
Some of the highlights you can expect on the spot during the cruise include big-name attractions like Museum Island and its beautiful buildings, the TV tower, Berlin Cathedral, and the Government district with the Reichstag Building (Federal Chancellery Reichstag).
Tours start and end at the Friedrichstraße Pier, and can last anywhere from 1 to 4 hours, depending on the one you choose.

Kreuzberg Walking Tour & Tempelholf Airport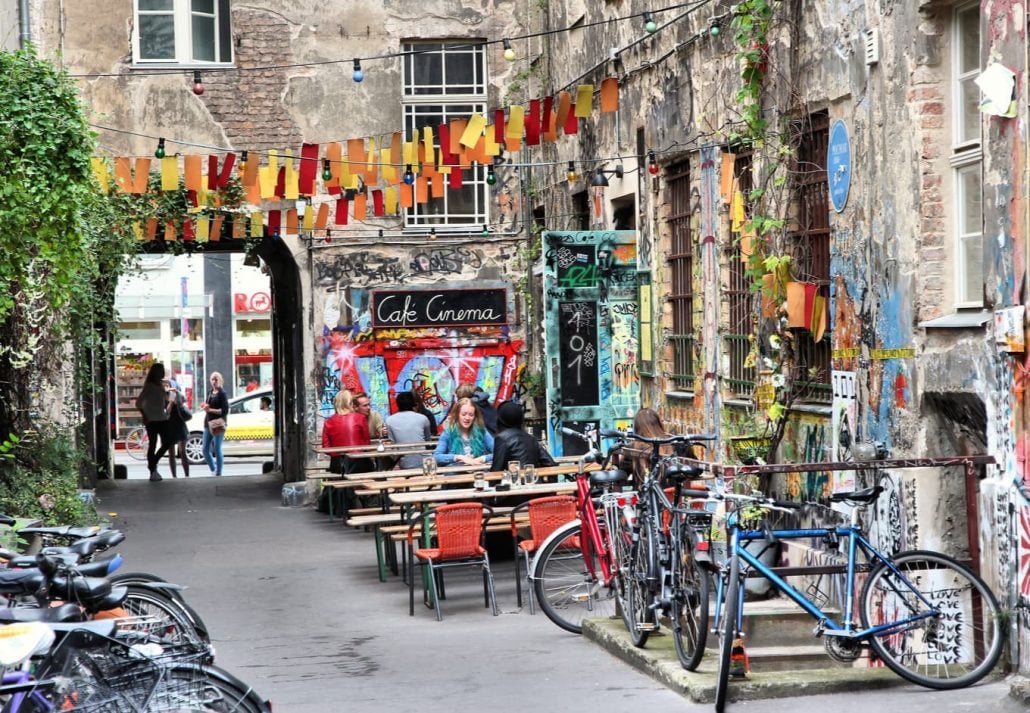 One of the poorest areas of West Berlin during the Cold War, Kreuzberg grew to become one of the most trendy neighborhoods in the German capital.
The area is known for its vibrant multicultural atmosphere — many of Kreuzberg's inhabitants are immigrants —, and teeming art scene, as well as for being the epicenter of the LGBTQ community in Berlin.
While exploring this bohemian neighborhood with a local guide, expect to come across a dazzling wealth of hidden gems.
These include the abandoned Tempelhof Airport, which was used for arms production during the Second World War, and the colorful Haus Schwarzenberg, one of the most eye-popping street art hotspots in Berlin.
Another incredible landmark in the area is Oberbaumbrücke, a double-deck bridge that crosses the River Spree and links Kreuzberg to Friedrichshain, two boroughs that were divided by the Berlin Wall.
Berlin Highlights Bike Tour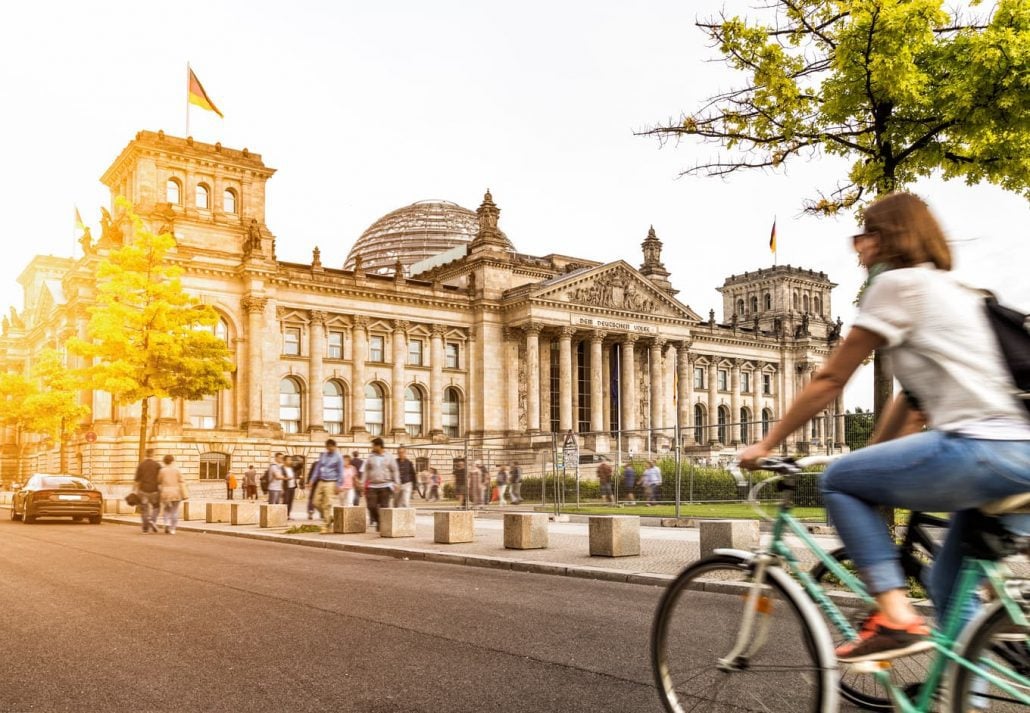 Boasting over 300 miles of bicycle paths, Berlin is among one of the most bike-friendly places in the world. Not by chance, cycling is one of the best ways of discovering the wonders of this once-divided city.
While there are several guided bike tours in Berlin, we recommend first-time visitors opt for one that contains the city's main attractions. This is the perfect opportunity to discover the central sights of the German capital and learn about its turbulent history.
A bike city tour usually covers top sights such as the heart of Jewish Berlin where Jewish families started settling in the 17th century, and the historical city center where big-name landmarks such as the Brandenburg Gate and Reichstag Parliament Building are located.
Berlin Food Tour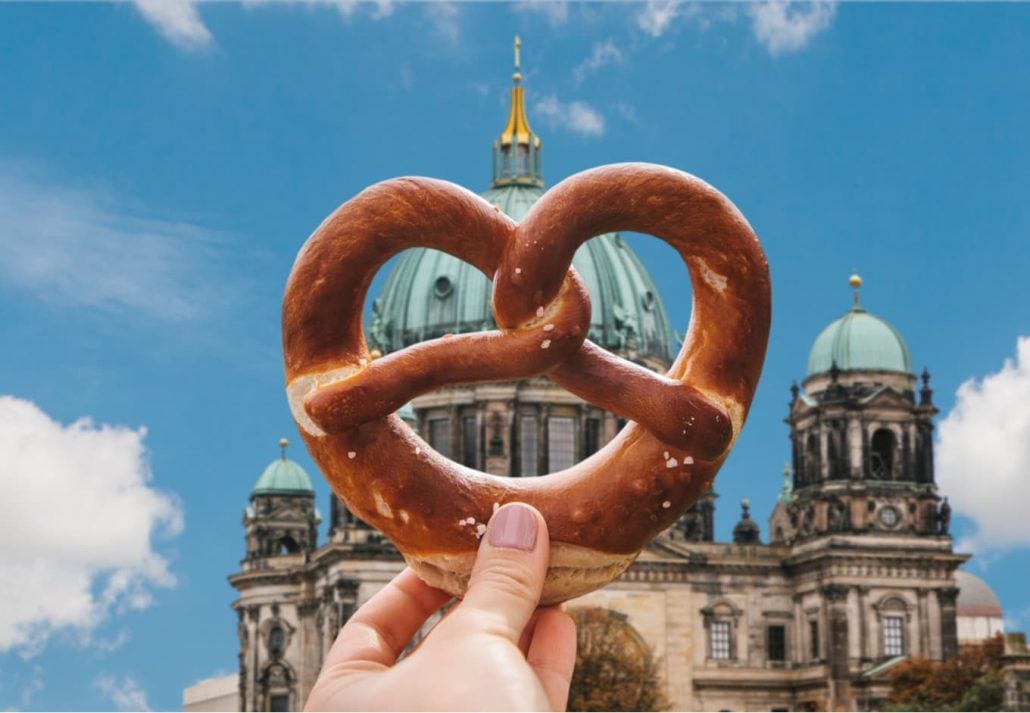 One of the best ways of learning about Berlin's history and culture is by eating your way through the city. In the company of a private guide, you'll get the chance to experience Berlin's street food scene, and sample local classics — from currywurst to eisbein —, and delicacies from Turkey and other global cuisines. On some tours, you'll even get the chance to try the world-famous German beer.
A great tour for fastidious foodies!
Hop-on Hop-off Bus Tour
Travelers who have limited time might want to opt for a hop-on-hop-off bus tour through the city. The open-top buses follow a classic route with several stops across the historic center, making it the perfect way of covering Berlin's top attractions in a short amount of time.
While navigating around Berlin in a hop-on-hop-off bus, you'll get to enjoy top-deck views of the city's major landmarks like Alexanderplatz, Potsdamer Platz, Checkpoint Charlie museum, the Reichstag, and Brandenburg Gate.
Sightseeing tours feature a pre-recorded guide in 8 different languages (English, French, German, Spanish, Italian, Portuguese, Russian, and Mandarin), so passengers can tune in and learn about the city's landmarks from expert digital guides.
Third Reich Berlin Tour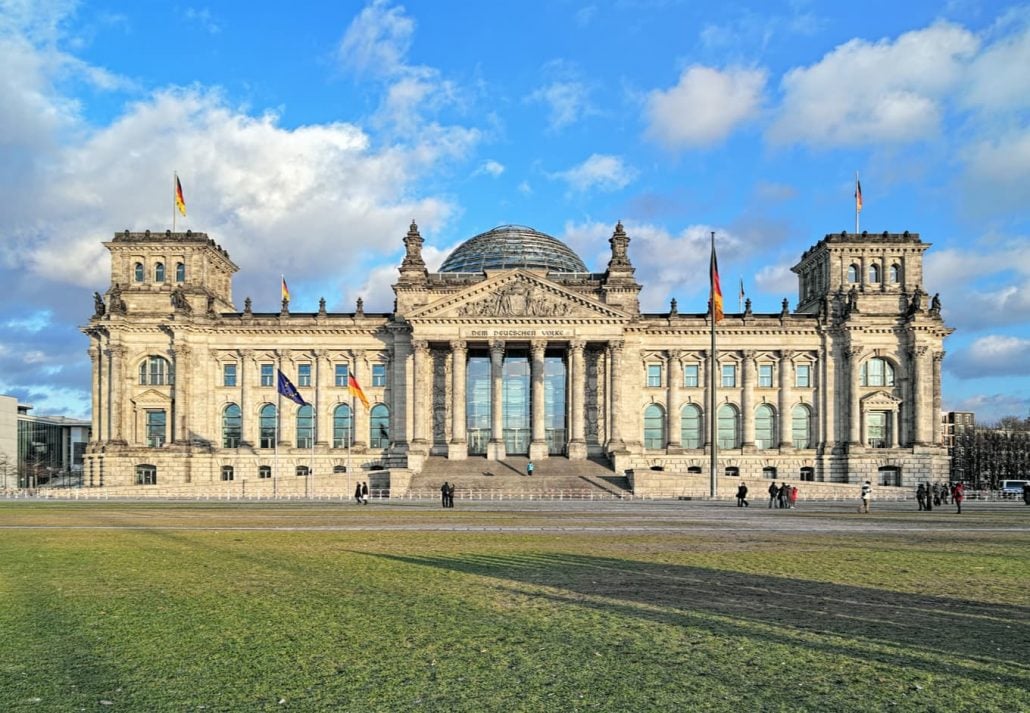 It is quite possible to get an overview of World War II history on a guided "Third Reich Berlin Tour". During the expedition, expert guides provide guests with an in-depth analysis of the rise and fall of Nazi Germany and the events that catapulted Hitler to power.
The guided tour features several stops at historical buildings surrounding Berlin in the Second World War, like Cross of Nails Coventry, Goebbels' Propaganda Ministry, and Hermann Goering's air force headquarters.
One of the tour's most gruesome sites, however, is the Führerbunker, the air raid shelter where Hitler committed suicide during the last days of WWII.
Berlin Street Art Tour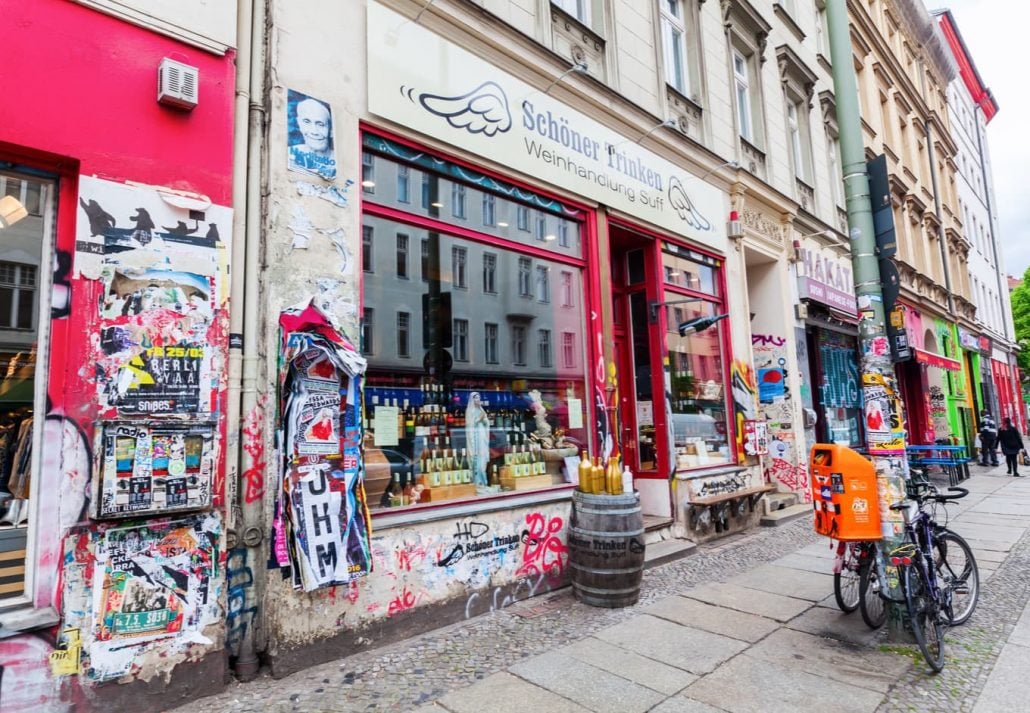 Berlin's museums and galleries are veritable wonderlands for art lovers, but in case you want to see irreverent culture in action city-wide, a street art tour is the best bet.
Known as a mecca of graffiti, the German capital is smothered top to bottom with eye-popping murals artfully painted by the world's most talented artists such as El Bocho, Dmitri Vrubel, and Thierry Noir.
Popular Berlin destinations among street art lovers include Haus Schwarzenberg, and Dircksenstrasse, both filled with paintings, stickers, paste-ups, and mosaics.
Vintage Trabi Tour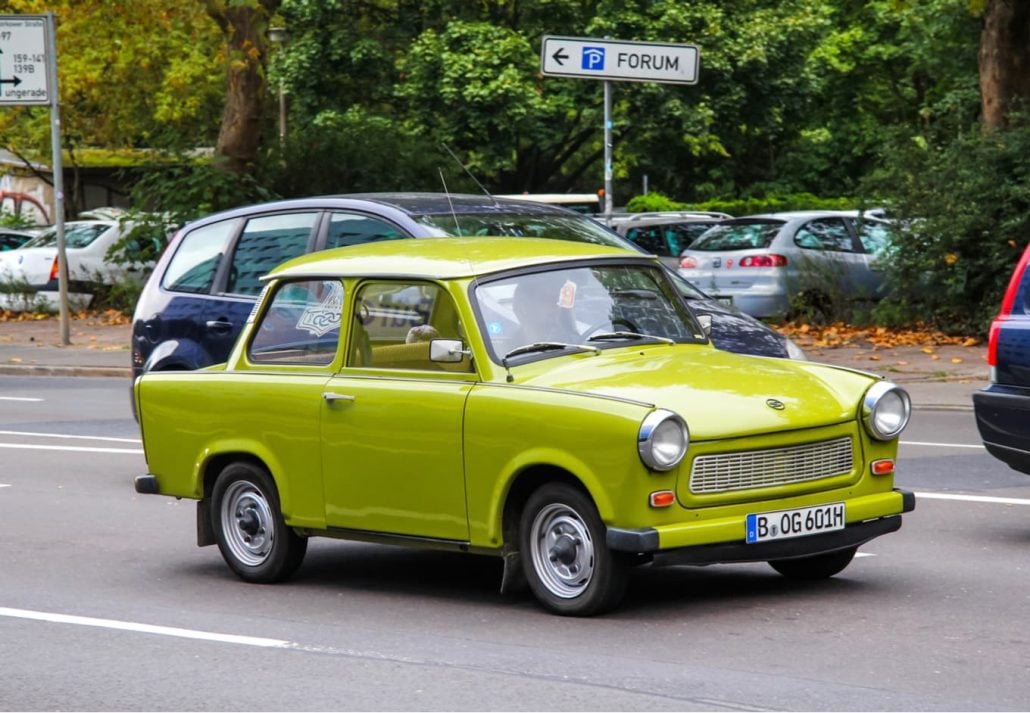 Car enthusiasts, rejoice! In Berlin, you'll get the once-in-a-lifetime opportunity to rent a retro-style Trabant and drive it yourself during a 75-minute tour.
Named "Trabi-safari", the tour allows visitors to hop behind the wheel of this East German vehicle, and cruise around the city while being part of a caravan led by a local guide.
Produced by former East German car manufacturer VEB Sachsenring Automobilwerke Zwickau, Trabant (aka "Trabi") is a series of tiny cars that had a moment in the spotlight when the Berlin wall was knocked down, in 1989. The "Trabis" stopped being fabricated in 1991, but there are still some 33,000 examples roaming the streets of Germany.
Sachsenhausen Memorial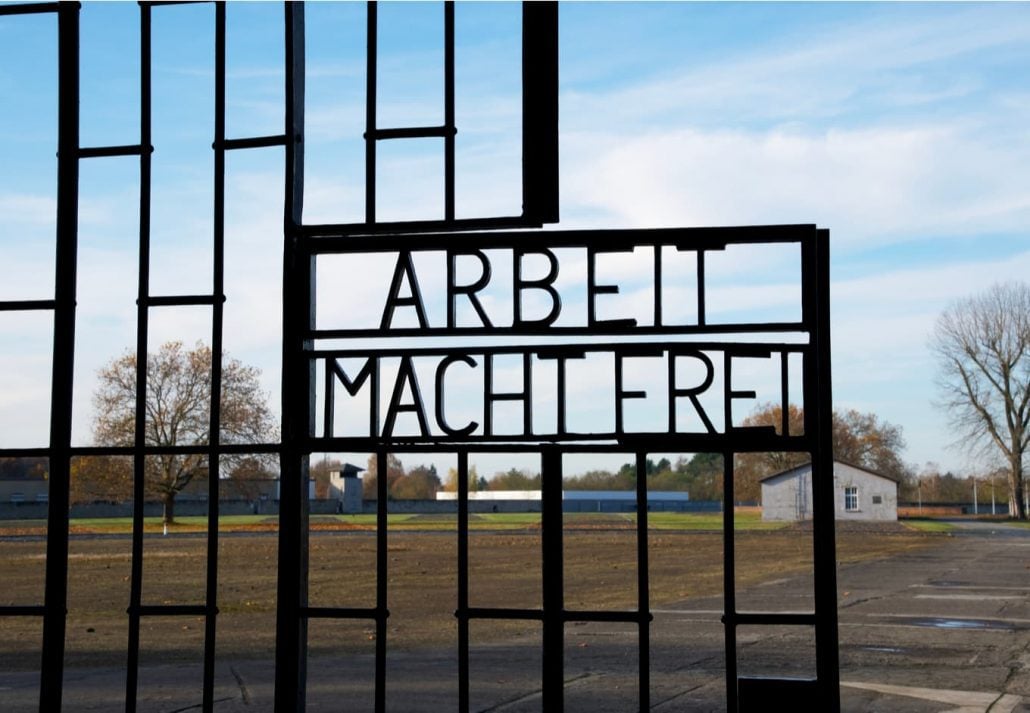 The Sachsenhausen Memorial depicts the history of one of the first concentration camps in Germany. Formerly a factory building, Sachsenhausen held over 200,000 people, who were enslaved and exploited as forced labor by the Nazi Party until 1945.
Now, the place hosts 13 permanent exhibitions that provide meaningful insights into various aspects of the former concentration camp houses, as well as individual life stories of persecuted victims of the Holocaust.
Berlin Wall And Cold War Tour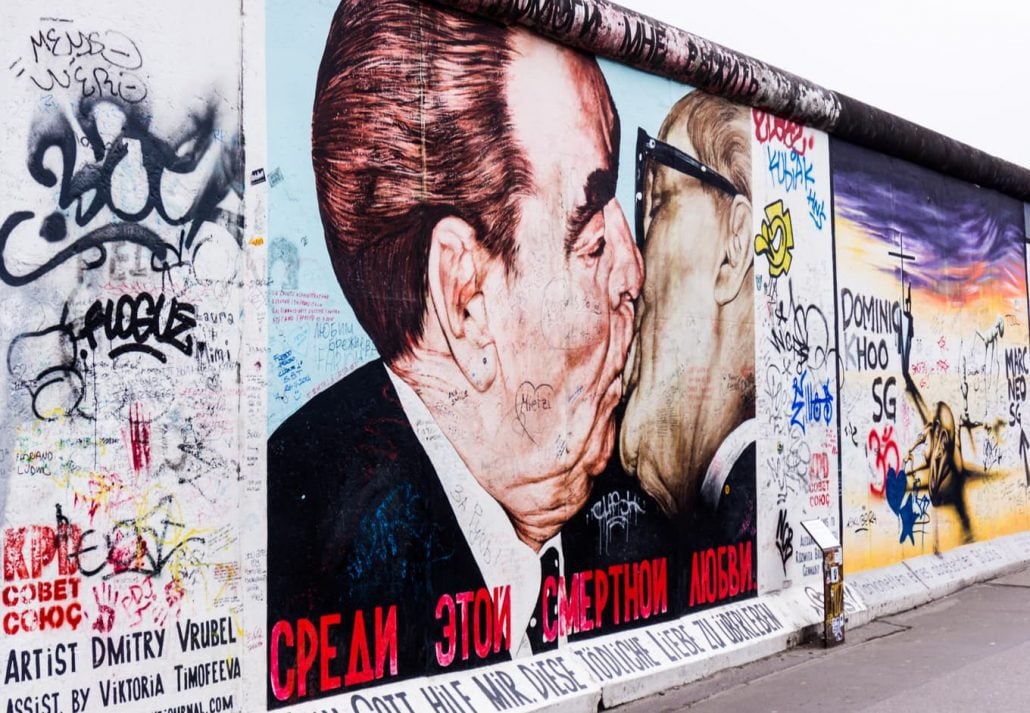 Travelers seeking an immersive experience of Berlin's history can't miss the chance to go on a tour of the Berlin Wall.
Built by the GDR (German Democratic Republic) during the Cold War to prevent the inhabitants of former East Berlin (Soviet) to escape to West Berlin (Western Allies), the wall divided the city into two physically and ideologically contrasting zones.
The tour will take participants to catch a glimpse of Germany at the time of the division and learn about the events culminating in the fall of the Wall.
Must-visit sites include the East Side Gallery, a section of the wall covered in provocative art murals, the heartfelt Berlin Wall Memorial, and Checkpoint Charlie, the most famous Allied border crossing.
FAQ
Are 4 days in Berlin enough?
Yes. 4 days allows visitors enough time to get a taste of Berlin and visit some of the city's top attractions.
Are 2 days in Berlin enough?
Berlin is a vibrant and bustling metropolis filled with interesting sights, historical attractions, delicious restaurants, and nightlife spots. Therefore, it's recommended that travelers spend at least 3 days in the city. However, if you only have 2 days up to your sleeve, you can still discover an of Berlin's major attractions.
Can you do Berlin in 3 days?
Yes. It is possible to discover some of Berlin's top attractions and take in the city's atmosphere in 3 days.
CuddlyNest provides all accommodations to all travelers at the best price. Find unlimited travel inspiration on our blog and social media channels.
You Might Also Like:

Top 7 Traditional German Foods – German Cuisine
Erntedankfest: All You Need To Know About Thanksgiving In Germany
A Complete Guide To Public Transport in Berlin, Germany
Best Brunch In Berlin: The Top 5 Places