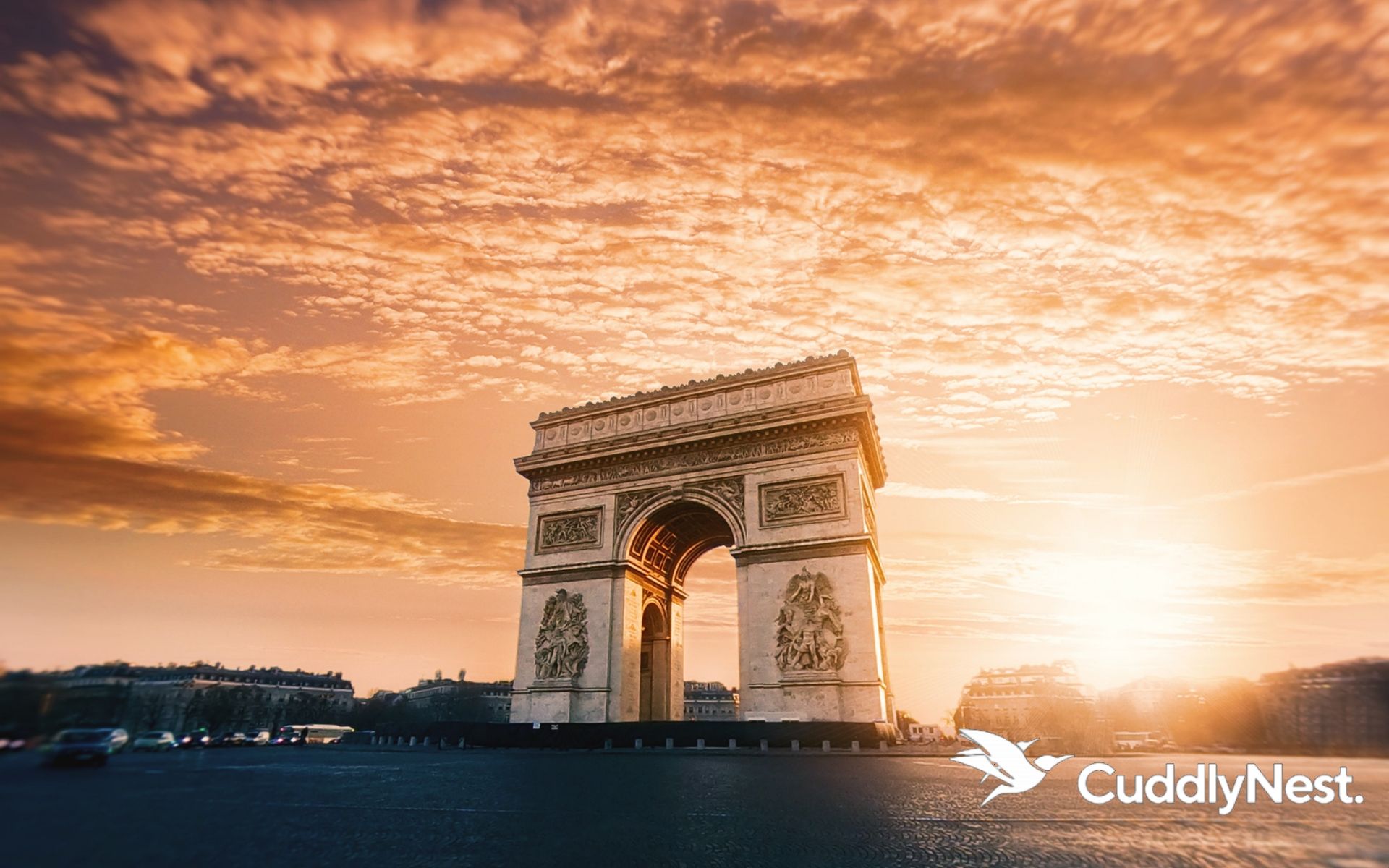 Travel Tour de France official 2019 route – read this article to learn about the best cultural sights along the famous competition route.
Since the first race in 1903, the competition grew and gradually race extended around the world. Undoubtedly becoming the world's biggest annual sporting event, today it unites road cycling fans, UCI professional sportsmen travelers to France alike. Cycling and competing in sports lies so deep in French culture and being that the race was only stopped for the war years. Here is where organizers are bringing fans, sports teams and enthusiasts in 2019. Added bonus? Read and discover French cultural heritage – the architecture, local sights and traditions.
Visit Nîmes Occitanie in Stage 16 Tour de France
Nîmes, often referred to as the French Rome, is a capital of the Occitanie region. The region is well known for its Southern beauty. Nimes city is enclosed with Medditarean from one side and the Cévennes mountains on the other, so you can have a swim in between race stages.
What to do in Nimes?
From wandering around Jardin de la Fountaine 17th century parks with botanical gardens, romantic ponds, historic sculptures and Roman ruins, to visiting Arena of Nîmes, an amphitheatre built in 100 A.D., shortly after Colosseum in Rome, there is plenty to do in Nîmes. Even more if you fan about ancient architecture as much as speed, road and pedals.
Visit Pont du Gard
Pont du Gard is the highest Roman aqueduct bridge, and one of the best-preserved. Why is it so important? Apart from its ancient origin (built in the first century AD, it carried water over 50 kilometres. You can access it from Nimes, as it crosses Gardon River near the town of Vers-Pont-du-Gard. Even before the global travel, it was a must-visit for European nobles going on Grand Tour around Europe. In fact, it is so popular even to this very day – you can find Pont du Gard on 5 euro banknote.
Visit Gap, France in July 2019! Gap is a French town on the intersection between Provence and Alps. Eclosed by mountains, its wildly beautiful with forests, wildflowers and wild animals will amaze you.
What to see in Gap, France in summer?
Visit chateau Domaine de Charance, which also serves as an information centre for Ecrins National Park. It is located 1000 metres high and a 220 hectares large English style garden surrounds the main building. Here you can find a unique collection of old roses.
Enter the main building of Domaine de Charance which houses Alpine Botanical Conservatory! Here you can learn about plants and rare flowers in the mountains. If lucky, you will even be able to take part in a guided tour to discover the national park flora!
Visit Embrun
Embrun, or formerly known as Ebrodunum, is a city that inspired the name of Canadian town in Ontario in 1856. What's more, the town has one of the largest artificial lakes in Europe. The Lac de Serre-Ponçon is a must-see. Located 780 m high, the lake stretches 20 km in length and has a surface area of 28 km². You can also fish here. Fishermen come here for Tench, Arctic char, Common roach, Brook trout, and Grayling.
Visit Valloire on Tour de France Route
Valloire in France is famous for its ski resorts. As we already wrote before French Alps are one of the best winter destinations, but even in summer months, you can hike the high mountains. If you crave adventure, though, the ski resorts Valloire-Galibier is next to the ski resort of Valmeinier, France. When calculating fr both ski resorts together, 70% of the Valloire/Valmeinier area is above 2,000 m.
In July, you can take a cablecar to the top, and access the ski ring. You can also wander around the hike peeks and meet travellers. There are many, considering that La route des Grandes Alpes, the most famous European mountain route, is passing through Valloire.
Visit Saint-Jean-de-Maurienne
The city lies in the valley Maurienne, the valley of the River Arc. The city used to oversee Savoy back in the day, a fact that left many beautiful architectural sights around the city. Well-know for the ski resorts and winter attractions and activities for families and solo adventure travelers, the tow is much more quiet in the summertime.
What to see in Saint-Jean-de-Maurienne?
Go and climb Lacets de Montvernier, and see some art in between. You can also rent a bike here and get to the top faster. The region is rich in natural wonders, one of which Col du Chaussy. It is a sharp mountain edge with vistas – if you are around, do not miss it! It is a true challenge to cycle, but if you are brave, you can rent a bike and cycle the road dating back to 1934.
Visit
Tour de France Route
Tignes
Opposite to the previously mentioned towns, Tignes is a group of villages. Located near the Italian border, Tignes is a part of the Espace Killy ski area. In winter, villages are lively, with many skiers going out to pubs and shopping in charming little souvenir shops. In summer, you can walk trails, play golf and a access bike park. If you still want to ski, you can! Just go to Grande Motte glacier, France.
Visit Albertville 1992
Albertville gained world exposure when it hosted the Winter Olympics 1992. Since then, Arly river is famous for trail running infrastructure. If you wish to visit cultural sights and savour traditional high-quality French cheese, go for Tamié Abbey. It is a Cistercian monastery operating since 1132. Today, it is a Trappist community of 30 monks and is world-famous for its cheese, Abbaye de Tamié.
Visit Val Thorens on
Tour de France Route
In summer, Val Thorens offers trail running, swimming, nature hiking and minigolf. You can also cycle or enjoy family attractions on Speedmountain.
In winter, the town attracts mostly skiers. Three Valleys, Val Thorens have one of the largest skiing area in the world! What's more, it is the highest ski resort in Europe, at an altitude of 2300 m.
Visit Rambouillet
If you go to Rambouillet, you definitely have to visit Château de Rambouillet. The 14th-century castle architecture took us aback, and it will you, too! After the palace, go and visit Haute Vallée de Chevreuse Regional Natural Park, a nature park with deers, and many other historical figures. In 1985, the park was specially designed for Parisians to spend some time in nature – its historical value has not changed since. Still craving nature? Swim at Étangs de Hollande and see the 18th-century Château de Saint-Hubert built by Louis XV in Perray-in-Yvelines. It was as a hunting residence back in 1758 and ever since.
Finish Tour de France in Paris Champs-Élysées
As Tour de France finishes, the last stage ends at The Avenue des Champs-Élysées. 1.9 kilometres long and 70 metres wide, the avenue connects the Place de la Concorde and the Place Charles de Gaulle. What to do in Paris? Well, that is a question hard to answer – let us share our Paris travel guide with you another time!
While you are still deciding what stage to join Tour de France, here are 3 fun facts.
3 Fun Facts About Tour de France:
It was first held to increase the sales of a magazine.

The youngest winner won right after the first race, in 1904

More than 42000 water bottles will be used by 22 teams in this year's race.
Are you still with us? Then share this on Pinterest! Do not forget to follow on Facebook, Instagram and Medium.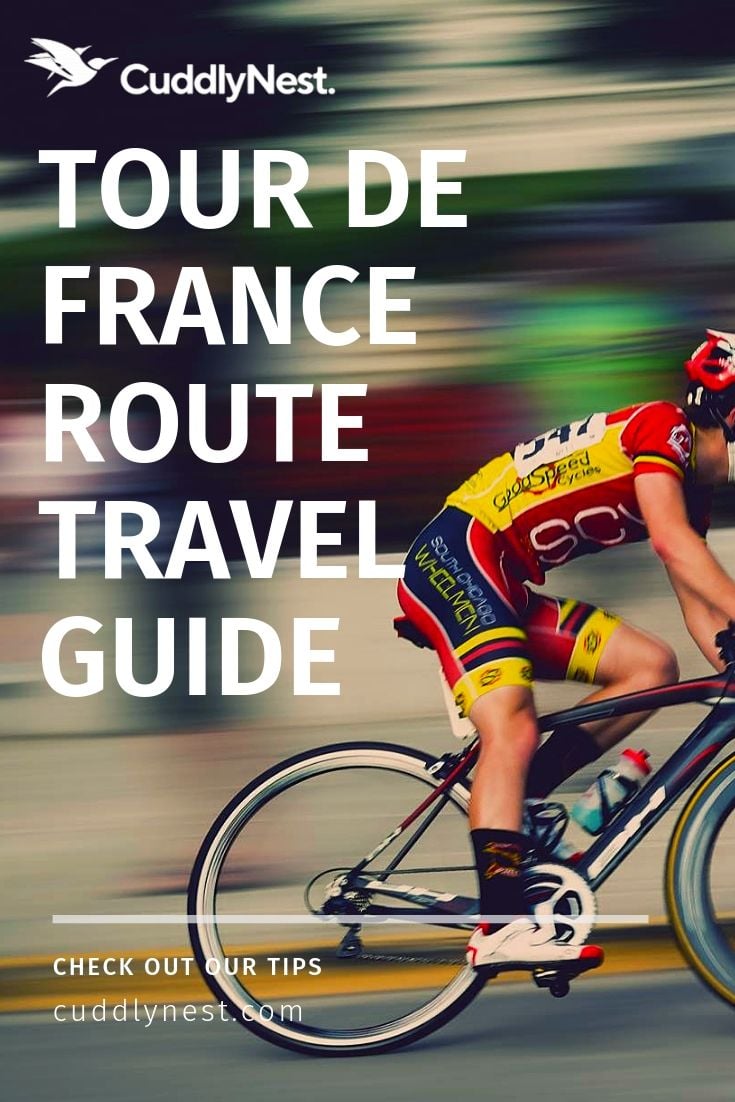 https://www.cuddlynest.com/blog/wp-content/uploads/2019/07/4-2-1.jpg
894
1700
2019-07-22 11:00:38
2020-07-03 08:06:59
Travel Guide: Travel Tour de France Route July 2019