It's super easy to travel from London to Paris. The high-speed direct train can whisk you to the French capital in only two hours. Here's everything you need to know!
Find Places To Stay In London│Places To Stay In Paris
Train From London To Paris: Everything You Need To Know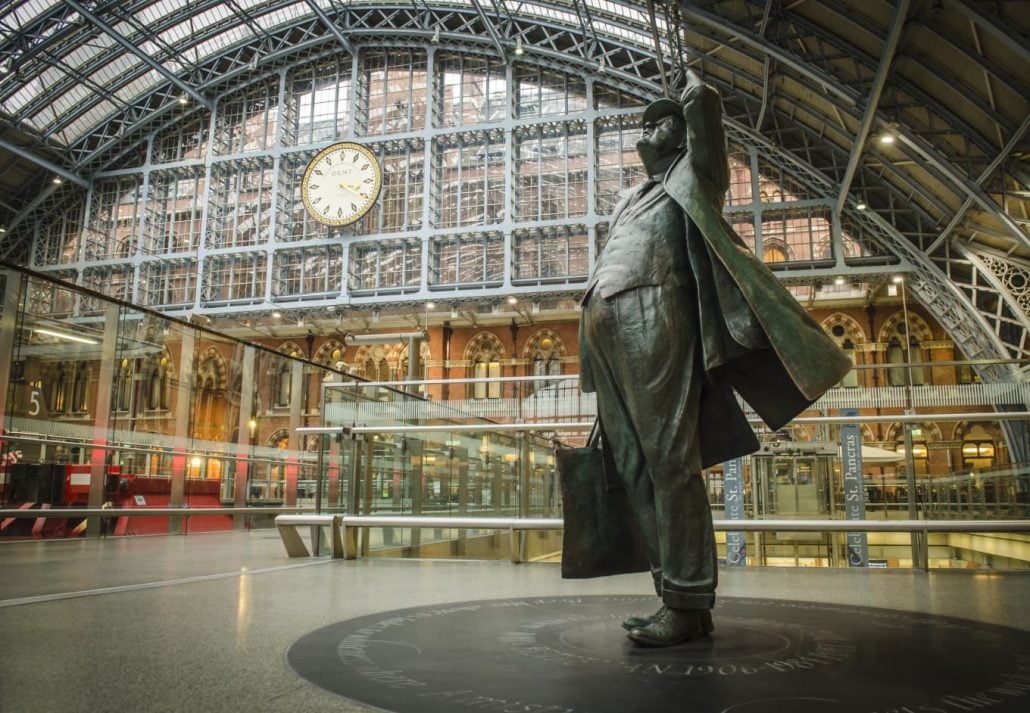 What train companies travel from London to Paris?
There's only one – Eurostar high-speed train.
How much does a train ticket from London to Paris cost?
The prices may vary depending on the time of the day and class. To book London-Paris Eurostar tickets visit Eurostar.
Where is Paris Station located?
Gare du Nord Station is located in the French capital, near the Gare de l'Est in the 10th arrondissement; 18 Rue de Dunkerque, 75010 Paris, France.
Taking The Train From London To Paris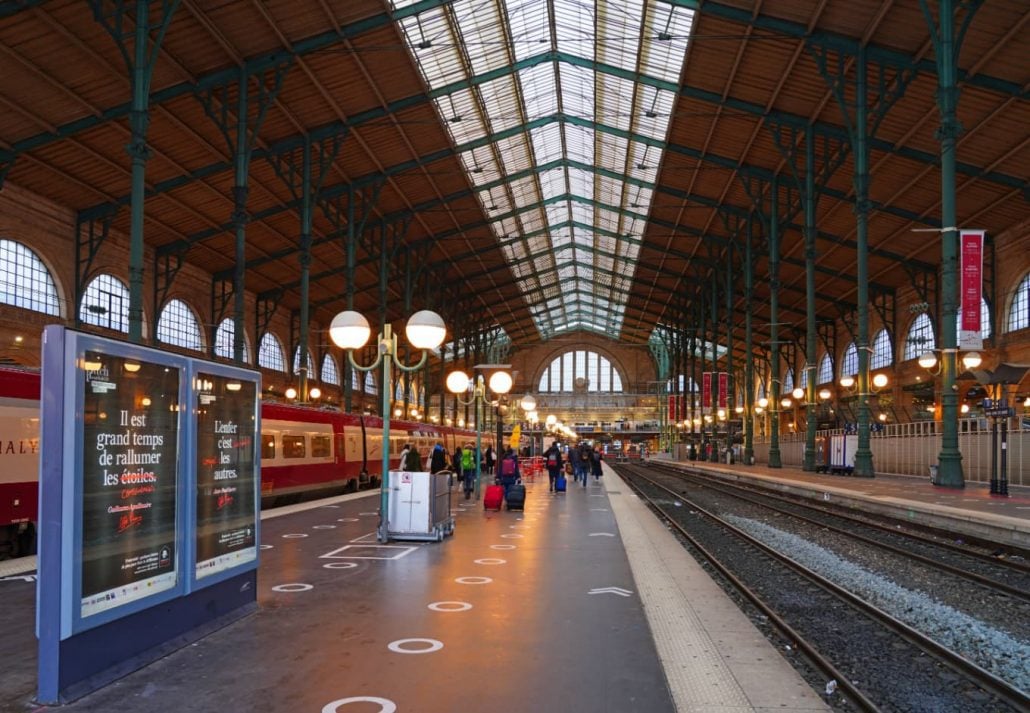 A Eurostar train at London St Pancras Station can take you to Paris Gare du Nord in about 2 hours. It's best to arrive early to have enough time to go through border controls and security. If you have a Standard & Standard Premier ticket arrive 90 minutes earlier, Business Premier passengers can arrive 45-60 minutes earlier, and Special Assist 60-75 minutes.
It's good to know that Eurostar trains don't have a weight limit for your luggage, but you must be capable of safely lifting and carrying your own bags.
Moreover, the high-speed Eurostar train boasts lots of legroom, comfy seats, sockets, free wi-fi, and an onboard bar buffet called Café Métropole.
Recommended Read: The 5 Best Hotels In London
London To Paris Tickets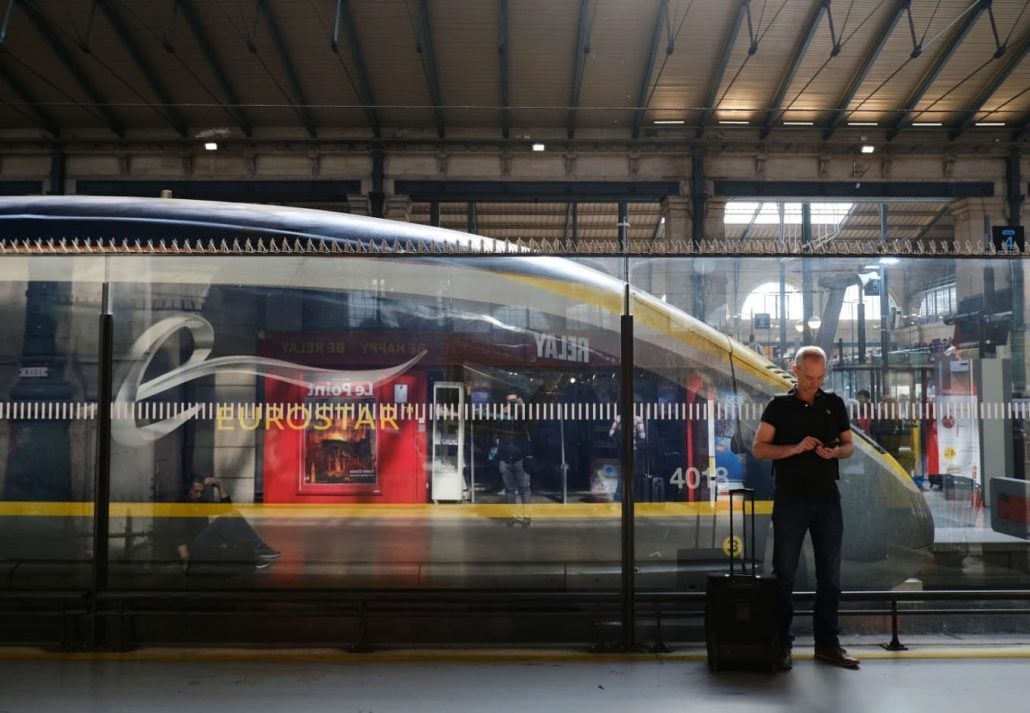 Train Tickets: Standard (2 pieces of luggage + 1 hand luggage, purchase drinks and meals on board), Standard Premier (2 pieces of luggage + 1 hand luggage, a light meal and drink served at your seat, extra spacious seats), Business Premier ticket (3 pieces of luggage + 1 hand luggage, Raymond Blanc-created hot meals paired with champagne, extra spacious seats, and premium lounges in London and Paris)
Additional Information:
Eurostar is a direct train between London and Paris, from city center to city center
The train ride usually lasts for 2 hours and 16 minutes
Trains from London to Paris travel through the famous la Manche tunnel (Channel Tunnel)
You can bring your own food on the Eurostar train
There are no additional fees for advanced booking, seat selection, or luggage allowance
Recommended Read: 12 Best Things To Do In London
FAQ
Can I get to Disneyland Paris from Gare du Nord Station?
Yes, it takes about 45 minutes to get from Gare du Nord Station to Disneyland Paris.
Is it cheaper to use Eurostar or fly to Paris?
When you consider all additional expenses, Eurostar is cheaper.
CuddlyNest provides all accommodations to all travelers at the best price. Find unlimited travel inspiration on our blogs and social media channels Facebook, Instagram, and Pinterest.
You May Also Like:
The Best Dog-Friendly Destinations In The UK
Best Destinations for Family Friendly Holidays in the UK
How To Travel From London to Edinburgh, Scotland: 4 Easy Ways
How To Get To Stonehenge From London: 4 Easy Ways
Berlin vs London: How Does It Compare?
30 Things to do in London – Tourist Attractions
The Ultimate Europe Travel Guide