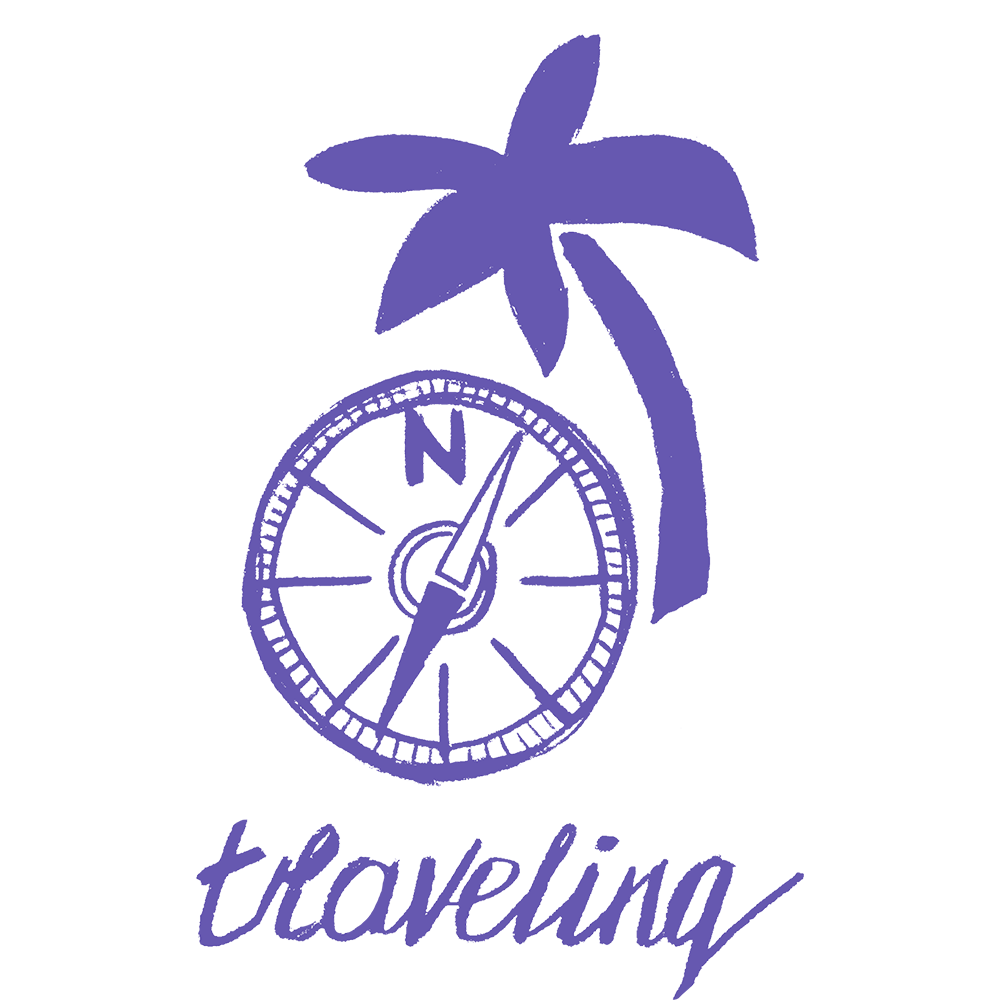 QUESTIONS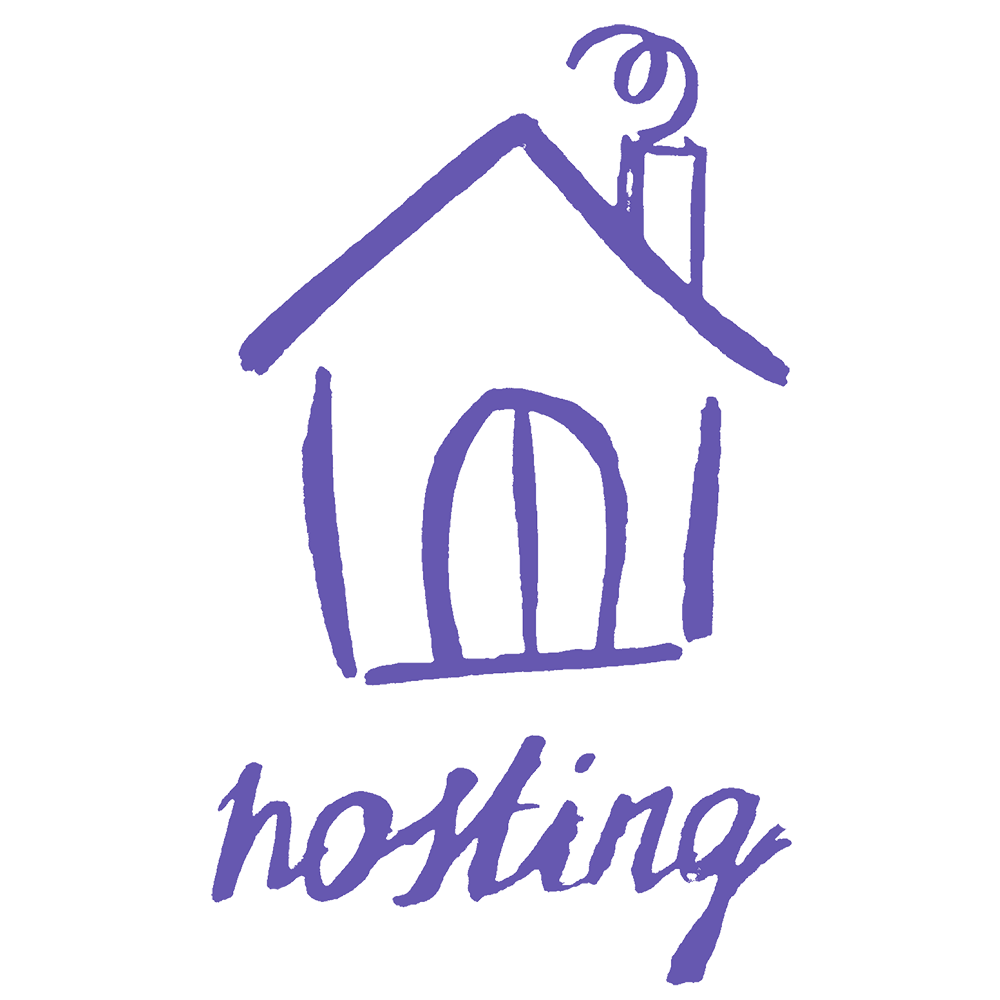 QUESTIONS
GETTING STARTED
How to set up an account?
Setting up a personal account is a breeze on CuddlyNest.
Simply click the "Log In" button on the top menu, then click "Sign Up" and follow the easy steps.
You can even shorten the registration time by using one of your existing online identities, be it Facebook or email (Google) account.
It is as easy as that. Now, you are good to go! Welcome to CuddlyNest - we are here to help you to plan your next memorable trip.
Why is photo compulsory for my profile?
For a minute, put yourself in the place of a host.
You are sharing home or trusting with your property to a complete stranger.
We want both guests and hosts to feel safe encouraging transparency.
Profile photo gives a personality and a sense of trust in a profile letting hosts know who they will share their home with.
Having a well described profile thus helps to ensure safety amongst the CuddlyNest community.
What do I need to have a great profile?
First of all, you must love travelling.
Everything else is secondary.
Apart from that, your profile information must also include at least one photo, a verified ID and a short, fun description of yourself.
Verification
What is considered as a Verified ID?
ID verification is a very common process that our CuddlyNest guests go through to ensure hosts that their profile is legitimate.
In other words, we want to be completely sure that you are who you claim to be.
The process is very simple.
You have to choose one of the following options to connect your identity to your CuddlyNest profile.
You can do it in following ways: • Connecting to an existing online ID (Google, Facebook, etc.) • Uploading Profile Photo and Providing your email and phone number • Taking a photo or uploading an image of your government-issued ID (driver's license, passport, etc.)
Please note that we take your privacy very seriously (apart from GDPR compliance) so all the information you provide is encrypted.
We won't share your personal details provided in the Verified ID process with the host.
The only exception is the phone number, after the reservation is confirmed - we want to make sure our guests can always reach our hosts and vice versa.
Why do I have to verify my Profile?
In short, we want to make your CuddlyNest travel experience as safe and pleasant as possible.
To bring our ideal to daylight, we require our guests and hosts to and prove their profile legitimacy, so none of the parties would give a second thought about their safety during the stay.
Verification (phone, e-mail or Facebook) is therefore very important.
We believe you would like to be sure the hosts' profiles are legitimate as well.
How do I verify my account?
To verify your account, please go to Edit Profile > Trust and Verification.
Currently, you can choose from couple of methods available, such as connecting your phone number, e-mail or online ID with you CuddlyNest profile.
You can verify your account with phone number, but note that it will be shared with the corresponding host once the reservation is approved.
You can also verify your account via email (receiving a confirmation e-mail to your inbox) or by connecting the profile to your existing email or Facebook account.
YOUR ACCOUNT
How can I log in?
To log into your existing account, please click on "Log In" button at the top header menu.
You will have an option to log in using some of the connected accounts (Facebook, Google or e-mail,) or log in with you CuddlyNest credentials.
How to edit my Profile?
We understand that you want your profile to be updated and comprehensive - it helps both you and your potential host to communicate better!
To edit your profile information, please click on your profile name, and then go to the "Edit Profile" button.
Here, you can further use the left-hand menu to select the different sections of your profile to edit.
There are five sections on your Profile.
Profile: You can change your phone number, email address and other basic contact information from this section. Photo: You can upload your latest travel selfies from your mobile, tablet or laptop. Before submitting, make sure your image is clear and pleasant to the eye. Trust and Verification: You can complete your Verified ID process when you have submitted the required documents. Reviews: You cannot edit reviews your host has submitted, but you can interact with the host and submit a review about your CuddlyNest stay to save other travelers' time and energy.
How to update the contact information for inquiries and reservation requests?
To update the contact information, please go to your "Account" page and update your preferences on "Text Message Setting" tab.
To change the contact information, please click on "Edit profile" link to go to the contact setting section. Here you can update your email address and phone number.
How can account be deactivated?
We want to make every single traveler and host complies with the CuddlyNest policies and do not violate our established community practices.
We want CuddlyNest to be enjoyed by everyone, so we keep the right to deactivate your account if you do not adhere to the terms of policy.
Your account can also be deactivated during the verification stage if you falsify or provide incomplete, irrelevant or inappropriate data.
If your account has been deactivated, you may not be able to receive assistance from Customer Support.
You may also be unable to have an access to the platform, your account or content.
Please contact our Support team if you think it was a mistake.
How to cancel an account?
To cancel your account, please go to Account > Settings > Cancel my account.
Canceling your account also cancels your Reservation List.
How to reset my password?
If you have forgotten your password or experience issues with logging into your account, please click on the "Forgot Your Password" on the Log In page.
Then, you will be provided options to reset your password.
How to change my password?
To change your password, visit your Account and its Security tab.
To access the Account page, please click on your profile, select "Account" and then click "Security".
You can change your password to keep your account even more secure.
How to change the email for the website?
To change the email address you use on CuddlyNest, please click on your name at the top level menu and go to your account.
Then, click on "Edit Profile" and further - on email address.
Here, please enter the email address you want to use for your CuddlyNest bookings and then save it using the corresponding button at the bottom of the page.
How do I update the notification settings?
If you are as excited about traveling and staying all around the world as we are, you may want to be notified to your email address when your reservations are confirmed or your stay has been reviewed.
Make sure you are receiving notifications by checking your email setting first.
If you still do not receive email notifications, please revisit our website and make sure your email is spelled correctly.
You may also check your Spam folder on your email.
SAFETY AND SECURITY
What does CuddlyNest do for personal safety of members?
Booking and staying with our hosts is safe.
We always make sure of it with a regularly inspected properties, professional property management and our Guest Refund Policy.
The Guest Refund Policy makes it possible for a guest to be refunded in case of specific circumstances, a failure to meet CuddlyNest standards, such as safety, cleanliness, and guest access to the rental.
If anything likewise happens to you during the stay, we either refund the guest or assign a comparable accommodation for unused nights left in the reservation.
To read more about the refund policy, click here.
How does property damage protection and refund work?
If our CuddlyNest team receives a report from host with an evidence of broken mirror or paint splashed all over the home (or any other the damage to the property) and demands to release the security deposit, we always consider both parties' opinions.
We will open a case, contact the guest and the host separately and solve the problem following the best mediation practices.
The refund will be then released to either of sides upon the conflict resolution.
FINDING AND BOOKING A PLACE
How to save listing to a wishlist?
We know how frustrating it can be to find a listing you have not booked nor saved on bookmarks.
Therefore, you can now save your favourite listings to your Wishlist and come back to it later.
To do so, please go to the listing and press "Save to Wishlist" button.
It will appear in your Wishlist under your profile as soon as you are logged in.
How to manage my trips?
To manage your trips and track your bookings, please go to "Your Trips" on your dashboard. There, you can keep track of your bookings, pending and approved reservations along-with other trip-related details. We want to make the travel planning less painful and more fun, and therefore provide you with tools to economy your time and energy.
How to contact the host in advance?
We all have been there. You are assigned a role to make sure the accommodation is the right one, and now carry all the responsibility. You have checked all the pictures reviews and reread the listing description a dozen times, yet you still do have some questions. To double-check and pick the perfect place to stay, CuddlyNest allows to contact the host even before booking.
Please go to the listing description and click the button "Contact Host".
CuddlyNest wishes every single stay to be delightful and well planned-ahead.
What does the price per night mean? Is the price listed per person or per property?
Pricing can be frustrating at times.
We require every host to clarify the base pricing and additional charges.
The price listed on the listing is the price per night per space, be it apartment or villa. There may also be an additional charge for every additional guest after a certain number of guests, in case the host has stated so.
How to pay securely?
One of our major goals is safety. We always make sure our guests and hosts are safe, but we also want to make sure about the secure payment systems.
As CuddlyNest guest, you can pay for your listing according to the payment options allowed by the specific host. We accept all major credit or debit cards along with PayPal. We want to provide our guests and hosts with a safe, secure and seamless payment options, and therefore we strongly recommend to never use any other means of payment, including off-site payments.
That way, we can always keep track of the transactions between our guests and hosts which helps in case there are any issues arising on either side.
Do guests pay through your site or pay the host directly?
Please, pay only on-site.
It is that simple.
We at CuddlyNest want to make sure every penny you pay is paid securely.
We want to be able to refund our guests in case something goes wrong (cancellation or refund is needed).
Therefore, never bring any transaction outside of our officially provided payment options.
How the reservation appears on my card or bank account?
You will see that the reservation on your card, PayPal or bank account is debited once it is approved by host and confirmed by you yourself.
What is the service fee?
The service fee for the booking for a guest depends on the host's preferences.
It can be as low as 0%, but it can be shared with a host (1% to 8%), or paid entirely by guest (9%).
How is the service fee calculated?
You will pay a maximum of 9% of the booking fee.
The specific amount depends on your host's service fee sharing preference - the host may pay part of the 9% guest's payable.
Other charges like cleaning fee, state taxes, management fees (if any), city occupancy tax and others are also taken into consideration to calculate the final price.
What are the additional fees?
There may be additional fees for additional guests in the property, a one-time cleaning fee or additional taxes for specific listings.
You can find the additional fees on the listing description.
REVIEWS
How do reviews work?
CuddlyNest wishes to provide our community with the most transparent and safe tool for a genuine feedback on our hosts' services - we want our guests to give a genuine feedback on the stay. We are giving you a freedom and responsibility to review your experience of the stay in a two-way review mode. You will be asked to rate the stay, and give a genuine feedback. When either both of you submit the review or the 14 day period has come to an end, the reviews go public. From then on, you cannot change the review anymore, but you are welcome to interact with the review left on your profile by the host.
How to submit a review?
To submit a review, please follow the link sent to your email address after a check-out. We give you an unique review URL address to leave a review on your stay. You can also access the review submission tab by going to your trip history and clicking on the reservation. The review period is open for 14 days after your check-out.
Why are reviews important?
Reviews are very important for both guests and hosts. As you are still looking for the perfect place to stay, reviews help to build a trust and gain an overall feel of the upcoming stay. Reading just across the lines allows you to get a feeling of your possible stay. We cannot wait to hear about your experiences!
When will my review become public?
Your review will become public the moment both you and your host have submitted the reviews, or the 14 day review period has expired. From then on, you can see what your host said about the hosting experience, and leave a public response to it.
How do I reach out for any concerns post reservation?
If you feel like your host is hosting people, yet does not provide what they originally stated in the listing ( property accessibility, listing accuracy or cleanliness), please contact CuddlyNest via Contact Us form as soon as possible.
We want all of our listing descriptions to be crystal clear about what they provide, so your fellow travelers can get the best service, just as you do.
How to change the review?
Once your review is submitted, you cannot change it manually.
If you still want to update it, or wish a falsified host review to be removed, please contact our support team via support@cuddlynest.com.
We will take our time to understand what is going on there, mediate the problem and further take an action.
How to write a more helpful review?
To write a review that would help other guests to decide if the specific property is of a good fit, please mention the ease of communication, the accuracy of the listing and the host's hospitality in your review. You want to give a sense of the staying experience - how was the hospitality? Was the host always there for you? Remember that the more precise and genuine it is, the easier it is for other CuddlyNest travellers to find their perfect place to stay. Remember - sharing (experiences) is caring!
YOUR STAY
How to cancel a reservation?
Your travel plans were changed spontaneously? Decided not to stay at the booked place the last minute? We have your back! You can cancel your reservation by going to Dashboard and choosing the reservation you want to "Cancel". Now, the refund will depend on the specific cancellation policy - you may be refunded partially or completely, or not at all. To get a clear picture, please click here and read about different Cancellation Policies.
The guest can cancel the reservation by going to Dashboard, clicking "Your Trips" and "Cancel". In case of complaints, safety issues or other serious circumstances, Guest Refund Policy may be applicable.
How to submit a complaint about property?
Is the property dirty? You cannot access the room? If you have any complaints about the property, you must contact CuddlyNest in no more that 24 hours post check-in. In the case of the listing failing to meet CuddlyNest standards such as safety, cleanliness, and guest access to the rental, we either refund the guest or assign you a comparable accommodation for unused nights left in the reservation. To read more about the Guest Refund Policy, click here.
What to do if my host cancels the reservation?
If the host cancels the reservation, the guest is fully refunded. CuddlyNest may also suggest some other places to stay. Please contact our support team in case of a last-minute cancellation.
How to modify a reservation?
To modify your reservation, please go to "Your Trips" and click to choose the reservation.
Here, you can contact the host, change the dates of your stay or ask for other modifications in reservation as needed.
LISTING MANAGEMENT
How can I manage the rates?
You can manage the rates and pricing for your listing by going to "Your listings" and clicking on "Manage Listings", choosing "Manage Listing and Calendar".
Then you can edit the base price and long term discounts.
By clicking on "Calendar" you can edit the price for specific dates or time periods.
How can I hide and unhide the listing?
You can unlist the listing via the listing management page.
You can also hide the listing from search engines by going to your account Privacy settings.
Legal requirements
How to list and collect taxes using CuddlyNest?
Although we believe in redistribution and caring for the society in large (not only travelers), CuddlyNest does not carry any responsibility for guest and host income or VAT collection.
We encourage our hosts to list the taxes additionally to the base/nightly price (in case the tax is not already included in the listing price).
How to file the tax report from CuddlyNest?
Currently, we do not provide any tax reports.
However, if you need any specific help, please contact our Support team via support@cuddlynest.com and we will try our best to assist.
How can Cuddlynest help with tax collection?
We at CuddlyNest are willing to help out hosts as much as we possibly can. Therefore, we provide information about different tax systems and regional tax policies to our capability. Please note that hosts are encouraged to consult their local tax authorities before listing any properties on CuddlyNest.
PARTNERSHIPS
We partner with travel technology experts and innovators that support us and makes the travel planning and interaction between our guests and hosts seamless. We know that your biggest challenge probably is to update all the rates and availability on many different online travel portals. Now, we have successfully integrated with all major Channel managers and PMS to ensure smooth and unified information. This really helps to avoid parallel bookings - you will have to worry no more!
Want to Partner with CuddlyNest?
To become our potential partner in a certain capacity, please contact us by scrolling down the homepage and clicking "Contact Us" under the Business tab.
You will then be forwarded to our contact form, and your email or phone call request will reach our dedicated partnership team.
What associations CuddlyNest currently partners with?
CuddlyNest is proud member of international accommodation associations VRMA (Vacation Rental Management Association) and CHPA (Corporate Housing Providers Association). We take an active part and engage with accommodation professionals all around the world to bring our guests and hosts the latest innovation and technology for the ultimate travel planning and booking experience.