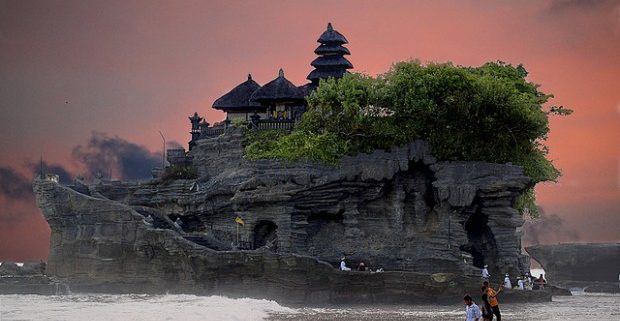 In truth, every street you turn down in Bali will have something to offer you. From magnificent cityscapes to traditional architecture, Indonesia is a beautiful country — Bali is no exception.
If you want to experience the best of Bali, however, you have to go to the most beautiful and wondrous attractions available on the island. CuddlyNest has compiled a list of five different Bali tourist destinations that you definitely should stop by if you're looking for a vacation rental on this beautiful island.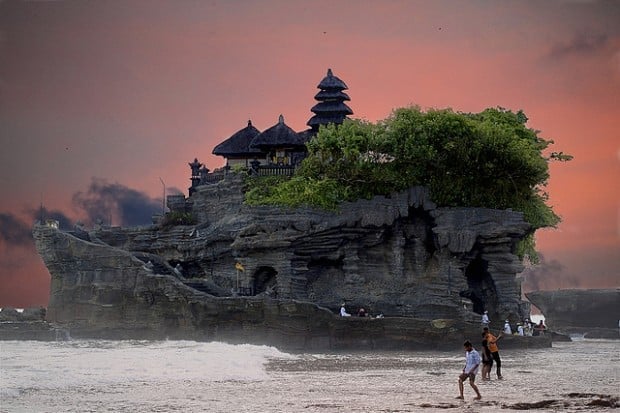 Bali is known for its magnificent sea temples, built to honor the sea spirits that protect the waters surrounding the beautiful island. Uluwatu Temple is one of the most picturesque and beautiful of these temples, situated on a high cliff overlooking the sea. Sunsets from this temple are absolutely breathtaking, and you must experience at least one while in Bali. While there, you may get to meet a monkey or two that live in the forest surrounding the temple.
Ubud Monkey Forest
Also called the Sacred Monkey Forest of Padangtegal, the Ubud Monkey Forest is incredibly popular among tourists and locals alike. Here you can find gray long-tailed macaques, playfully living normal lives while visitors watch them swing happily and hang around the forest's canopies. You can also find smaller temples throughout the forest with beautiful architecture and ancient guardian statues positioned outside.
Indonesia is filled with historic temples, but the most iconic of all in Bali is definitely Tanah Lot. This temple isn't just beautiful up close — from a distance; you can see a silhouette of amazing architecture as it's perched on a giant rock. Surrounded by the ocean, Tanah Lot is dedicated specifically to sea spirits. Around the temple, on the shore, are various smaller shrines that are equally beautiful and easier to access if you're afraid to get your feet a little wet.
Goa Gajah translates to "elephant cave", though there are no elephants here. Instead, the cave is an artistic and archaeological landmark with massive historical value in Bali. Instead of elephants, visitors can find a massive courtyard filled with ancient relics and crumbling statues that represent the history of Bali. The most impressive part of Goa Gajah is a well-preserved rock-wall covered in intricate carvings of faces, creatures and other geometric patterns. This attraction perfectly encapsulates the archeology found in Bali, and it shouldn't be a spot you miss when visiting the island.
Tegallang Rice Terraces
Subak is a traditional style of irrigation found in Bali, used primarily in their numerous rice fields. The Tegallang Rice Terraces are one of the more picturesque examples of their unique style of rice harvesting as the rice grows on step-laddered plains cascading up and down craggy cliffs. The views seen within the rice terraces are absolutely stunning, and you can't see fields like this anywhere else.
Bali is waiting for you, and it's never been easier to stay on this beautiful island. Find a CuddlyNest discount rental property on the island and begin planning your getaway today.
https://www.cuddlynest.com/blog/wp-content/uploads/2017/08/Uluwatu-Temple-and-Tanah-Lot-Temple-620x413.jpg
413
620
Maysa
https://www.cuddlynest.com/blog/wp-content/uploads/2018/08/cn_logo_feels-home-everywhere_20180817.jpg
Maysa
2017-07-10 18:04:05
2017-08-21 05:45:35
5 Must-See Bali Tourist Attractions