Getting your summer vacation fix in times of pandemic may not be easy, with Italy, Portugal, and Greece better to be viewed through the screen to keep it safe. While you may want to indulge in virtual visits to some of the Old World's best museums in Paris, London, and Amsterdam (read about the best virtual tours and experiences here), to get the real flavor of nature, you may want to switch from city to countryside or beach house as a digital nomad to work from the beachside.
You may want to explore Gulf Coast destinations to book an affordable beach house before planning to go to the best European surfing destinations, or wild Balkan and South East Asia beaches when travel bans are lifted. Read further to learn what are the best 6 affordable gulf coast destinations.
Note: Make sure to double-check COVID 19 precautions, protocols, and operating hours before you visit any of these sites.
You may also be interested in Digital Nomad Visa
Most Touristic Gulf Coast Digital Nomad Destinations Spots
The most popular beach spots are Miami Beach, Key West, and Peanut Island, but it may get expensive to get a house here. While you should visit Florida and the other Southern United States, we encourage you to keep your budget under control and choose one of the following digital nomad getaways on the beach for your next work base.
When is the Best Season to go to Gulf Coast?
The Gulf Coast coast is known for having good weather almost year-round, and the best time to visit is March through May. However, if you want to get your work done and explore the digital nomad life when the beaches are not crowded, winter months are the best time to book a beach house on the Gulf Coast.
6 Affordable Gulf Coast Digital Nomad Destinations
When seeking your next digital nomad spot, we advise looking for good internet coverage and cost-effectiveness by weighting your budget and living expenses.
While you may not be able to support your lifestyle in New York City or Honolulu, Hawaii, it is worth looking further and weighing all the options available for you.
For digital nomads preferring a city life, we encourage them to explore Austin, Texas, which is a current hotbed for tech start-ups. The musical, cultural, and artistic scene is thriving as well.
If you are a wandering artist looking for Caribbean vibes, you can make your move to Florida and start looking for a beach house. Home to some of the best beaches in the United States, Florida is the perfect affordable digital nomad spot. You can even look for a beach house for digital nomads, where you can meet new people, and do some networking. Learn more about offbeat travel tips to Florida offbeat art districts here.
Corpus Christi: The Most Affordable Texas Digital Nomad Destination
Corpus Christi is a small beach town in South Texas. Located just 2-hour drive away from St Antonio and Huston, this small town is relatively safer than other Texas cities. Located on the coast, it is nicknamed the "Texas Riviera" and "The Real Windy City," so you keep that in mind before moving here – the Gulf winds create more than an uproar. On the other hand, you may enjoy surfing or windsurfing classes here.
The city lies in a humid subtropical climate, experiencing long, hot and humid summers and very brief, mild winters, making early spring a good choice for booking your beach house. Although it is a popular vacation destination, the costs of living in Corpus Christi are fairly low, and the median family income in Corpus Christi is just slightly higher than the national average.
Toledo Bend: The Most Affordable Louisiana Digital Nomad Destination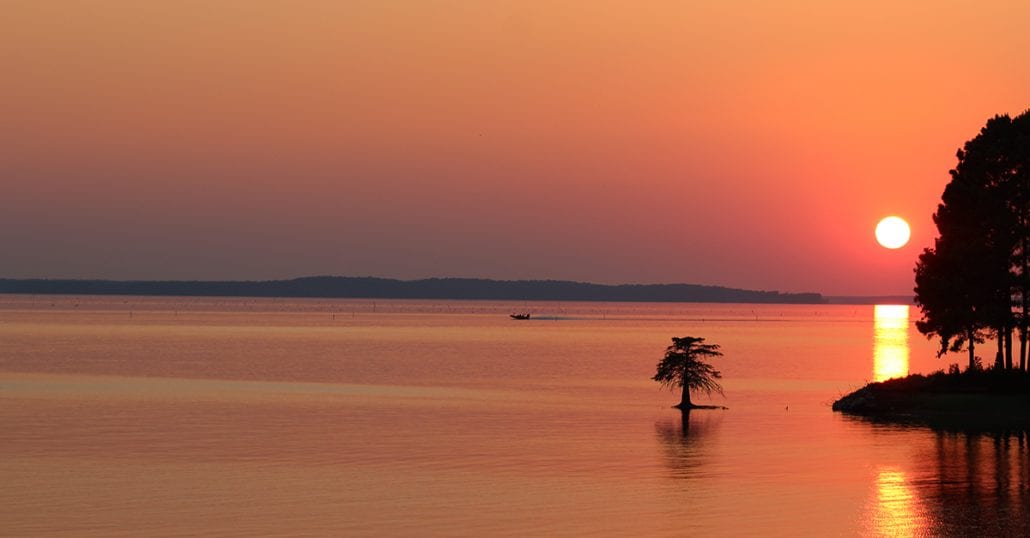 If you are considering Louisiana as your next destination, then get ready to dive into some of the most beautiful destinations for those looking for remote working spaces in nature. From booking a cabin in the woods to finding a beach house in front of Toledo Bend lake to start every morning with fishing before getting to work, Cuddlynest has great offers for any type of digital nomad.
This getaway is famous for being one of the best destination spots for golf and fishing – big lake, big fish, they say. If you are willing to stay close to nature, North Toledo Bend State Park is a must-visit, too. Regarding the internet connection and the cost of living, the small town is truly affordable. Just pack your hiking boots and get ready to discover the calmness of the nearby Sabine National Forest and Angelina National Forest. If it gets too lonely here, the Shreveport city is just one and a half-hour drive away.
Ocean Springs: The Most Affordable Mississippi Digital Nomad Destination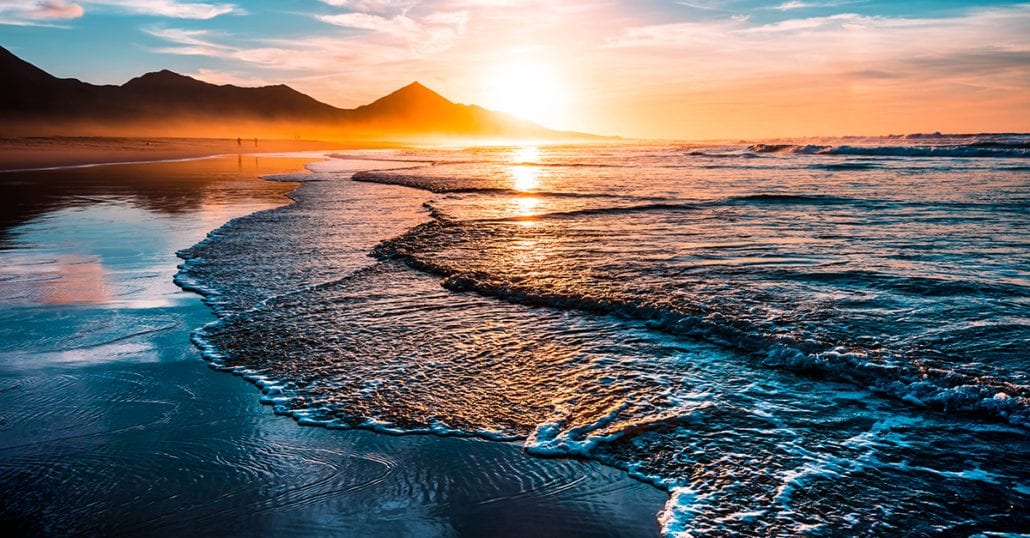 Ocean Springs MS is a fun vacation destination perfectly fitted for those seeking a more laid-back digital nomad life. The speed of the internet is not a problem here, and the cost-effectiveness, compared to Dallas or other large digital nomad destination spots, is higher in Ocean Springs.
This destination has both culture and restaurant and café scene, and getting a beach house here is cheaper than in the US on average and Dallas, Texas. While residing here, you can visit Mary C. O'Keefe Cultural Centre of Arts and Walter Anderson Museum of Art and taste the truly dark beer at Craft Advisory Brewing or Hops and Growlers.
Mobile: The Most Affordable Alabama Digital Nomad Destination
Mobile town in Alabama is one of the best places to go if you love contrasting weather conditions. With the long and hot summers and short and cold winters, the best time to visit and stay in Mobile for remote work is in late Spring or early Fall, with the tourists coming to the city from late April to late May and from late September to late October. If you are not afraid of cold winters or are willing to cool yourself down in the ocean in the hot summer weather, the cost-effectiveness of staying here in off-season months may be worth considering.
Although the city is by no means a tech hub, Mobile AL offers a wide range of activities for your off-work hours, such as visiting Bellingrath Gardens, Mobile Carnival Museum, or explore the Fort Conde for a unique, historical experience.
Anna Maria Island: The Most Affordable Florida Digital Nomad Destination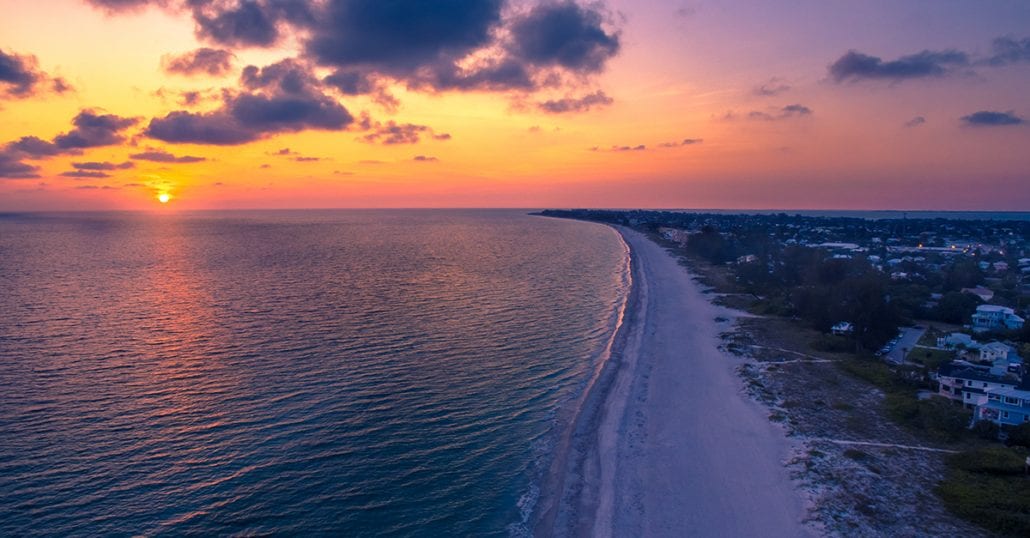 Anna Maria Island in Florida, US, tops our list as one of the best beach and tourist vacation spots, as it offers affordable housing in the off-season when the weather is suboptimal. Although the best warm-weather months to visit Anna Maria is from April through August, we encourage you to check out beach house offerings in March, September, and October, when the weather is still warm, and you can dive in the ocean without crowds of tourists around you.
Although Anna Maria is not a digital nomad hub by any means, booking a beach house to work from here will result in a good experience – in downtime, you can enjoy the white powdery sand beaches and turquoise water. Here, you will find no chain restaurants and no high rise buildings – the island has been able to keep its charm while at the same time offering great tourist sights when renting a bike and going to the bean Point – the most Northern Tips of Anna Maria Island. To get into the restaurant scene, you should dine at Rod Reel Pier, or get some fun when ordering made-to-order doughnuts. Be cautious though, the old Anna Maria City Jail remains are still there!
The great thing about places like Florida, is that beach destinations will allow you to feel inspired all year round, as you'll be closer to nature. You can even work with an amaizng view of the ocean in winter months.
Santa Rosa Beach: The Most Affordable Florida Digital Nomad Destination
Santa Rosa Beach in Florida is a truly affordable gulf coast getaway, and one of the best digital nomad destination spots in Florida. Because so much of staying in a beach house depends on the weather here, we encourage you to book a beach house for great value when the tourist season is not yet at its peak, that is, in winter, like December, or late spring or early autumn. The town is not quite large, giving you space to explore the luxury lifestyle and nature.
The turquoise waters and sugar-sand beaches can be overlooked by charming luxury beach houses, and you can spend your time either indulging in upscale dining experiences or exploring the unique artist colony known as Gulf Place.
Are you still on the lookout for affordable digital nomad destination spots? Read our guide to best budget-friendly travel spots to visit with your friends and discover more affordable remote work spots around the world!
Find the best-priced beach houses and other types of vacation rentals on CuddlyNest. You are just a few steps away from working from anywhere around the globe at an affordable price.
Browse. Book. Stay.
CuddlyNest provides all accommodations to all travelers at the best price. Find unlimited travel inspiration on our blog and social media channels.
Here are some curated readings for you:
Countries with Digital Nomad Visa
Benefits of Working from Home
Sports Played in Florida
Digital Nomad Travel Tech List
You might also like:
Rooftop Bars You Must See in Athens
Best Florida Blueberries
Most Places To Eat At In Chicago