Are you still adjusting to working from home?
While at first, it may seem challenging, working from home can be one of the best things for your career. The CuddlyNest team are no strangers to the remote life. We have found that not only does having a flexible schedule spark motivation, but it also increases productivity. Working from home provides many benefits for both the employer and employee. What's the phrase happy employee, happy employer? We sure think so!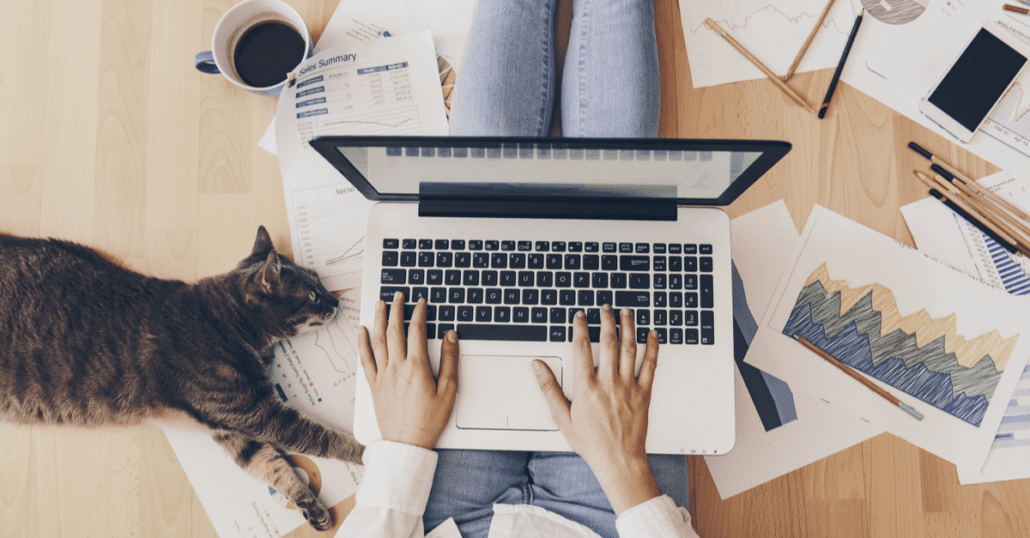 From referring to your kids as "coworkers" to creating your own personal space, there are dozens of reasons working from home can be fun, enjoyable, and advantageous. Take a look at some of the benefits of working from the comfort of your own home. These definitely make the top of our list for why we love the at-home, digital nomad, adventurous employee lifestyle.
1. Flexible Schedule
Whether you're an early-riser or love hitting the snooze button, one of the biggest benefits to the work from home lifestyle is having a flexible schedule. According to a study by Buffer, 94% of team members at Dell believe having a flexible schedule positively contributes to the overall company performance.
Being able to create your own routine removes the stress of planning your day with a rigid schedule. If you need to get in a mid-day workout, have a late breakfast, or need to run out to an appointment, as long as you are able to manage your time well, this lifestyle will always work in your favor.
2. Reduces Travel Time and Costs
We can all agree that time sitting in traffic on the way to work is time wasted. Even if that is when you fit in your podcast or radio show, commuting and having to get to and from the office takes away from time you can be spending doing something you love. It is also a waste of money on gasoline or transportation. According to Zippia, being able to spend your hard-earned money on things other than travel costs is a motivator and promotes a happier and healthier workforce. We agree! Working from home definitely reduces expense and time for both the employee and employer.
3. Fewer Disruptions and Increase in Productivity
Are you tired of colleagues running up to you to ask for small favors that could have been asked by email or Slack? Working from home eliminates time wasted on minor disruptions that cause major distractions. Cutting out those interruptions will allow you to get your work done faster and more efficiently. You also have more opportunities to create your perfect workspace. Making your own office at home or packing up your belongings to work at the beach with a beautiful view will help you feel more comfortable and productive.
That is of course unless you have a furry friend begging for your attention. 
4. Better Balance Between Work and Your Personal Life
Having uneven work and personal balance can be one of the most disruptive factors for an employee and employer. Entrepreneur, Philip Green, says "It's all about the quality of life and finding a happy balance between work and friends and family." It is just as important to accomplish your career goals as it is to take care of your physical and mental well-being.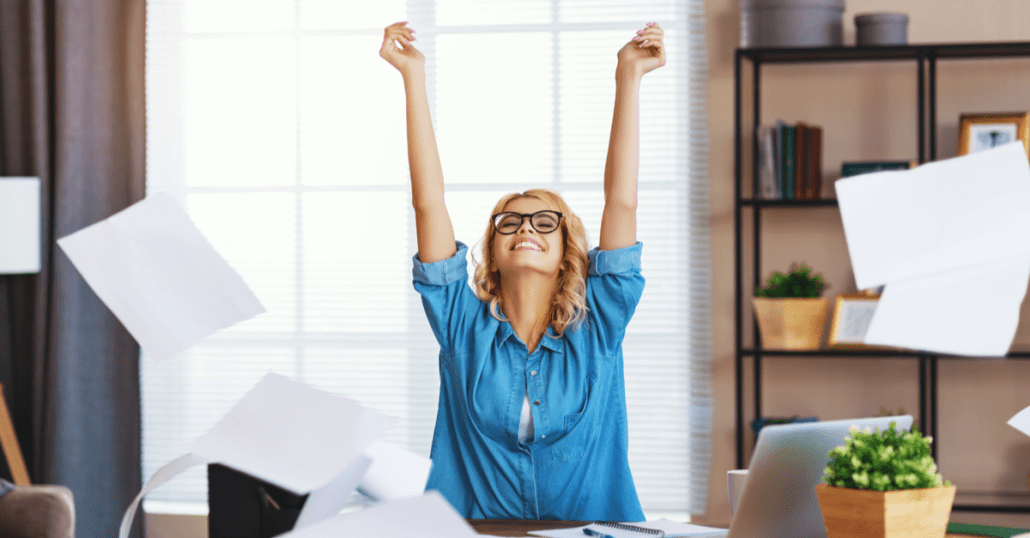 5. Reduces Environmental Impact
Among saving time and money, by not commuting you are also reducing greenhouse gas emissions and fuel usage. Offices can generate very expensive bills, as well as wasted electricity. At your home office, remind yourself to keep the environment's health a top priority.
Looking for more tips on travel, life at home, and things to do? Check out the CuddlyNest Blog and our social media channels for new posts every week.
Browse. Book. Stay.
CuddlyNest provides all accommodations to all travelers at an unbeatable price. This blog post is the fourth in a series by the CuddlyNest team, on the Coronavirus Outbreak. To see more information about our COVID-19 policies please visit our response page.
https://www.cuddlynest.com/blog/wp-content/uploads/2020/03/Work-from-Home-2.png
627
1200
2020-04-06 12:02:53
2020-07-03 10:36:05
Discover Four Benefits of Working from Home