If you're looking for a warm and friendly Scottish city to visit, Aberdeen should be high up on your must-see list. It might be difficult to narrow down the best things to do here, but we've curated a list of the top places to visit.
About Aberdeen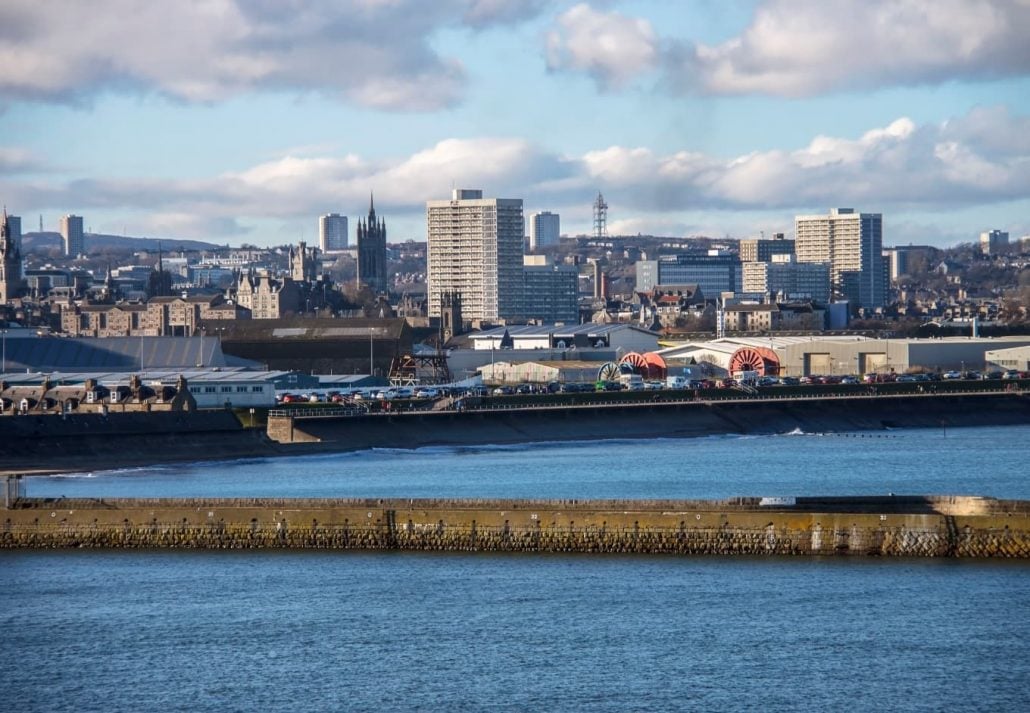 Aberdeen is the third most populated city in the country, while also being the third largest city, and is located in the North East part of Scotland and has several nicknames. It's called the Granite City and is home to Marischal College which is the world's second-largest grey granite building.
The Aberdeen area also has the most whisky distilleries of any whisky-producing area in Scotland. It's called "The Silver City By The Golden Sands" and is the offshore oil capital of Europe. There has been a recent investment in the development of new energy resources in the city.
There are two old towns in the city – Old Aberdeen where you can stroll down cobbled streets, and there's Footdee, referred to as Fittie which is the city's fishing quarter by the shoreline, lined with tiny cottages and flower gardens.
Also Read: The Ultimate Guide To The National Museum Of Scotland
Travel Tips: Useful Information
Currency used: Pounds (GBP)
Country Code: +44
Time Zone: BST (GMT+1)
Perfect For: History aficionados, art lovers, families, solo travellers, group travellers, culture and food travellers
Best Time To Visit Aberdeen, Scotland
The best time to visit Aberdeen, Scotland is during summer between the months of June to August. There's sunlight for 18 hours a day during this period due to the summer solstice and this is also a period during which there are a lot of festivals here.
On average, the high temperature during this period reaches 18°C (64°F) and the average low temperature is 10°C (50°F).
Cost Of Visiting Aberdeen, Scotland
As a traveler, you should expect to spend around £121 per person per day in Aberdeen, based on average tourist expenditure. On average, you would probably spend £35 a day on meals and £34 a day on local transportation from place to place.
Top 5 Places To Visit In Aberdeen, Scotland
Aberdeen Harbour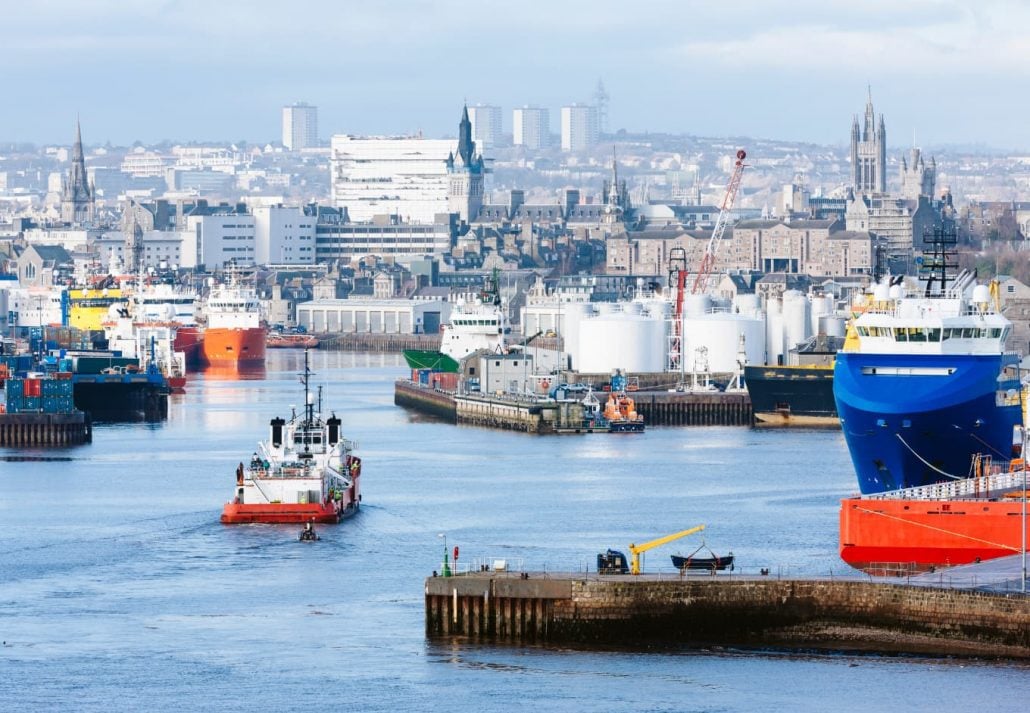 The Aberdeen Harbour is a bustling hub that both tourists and locals enjoy greatly. You can enjoy some delicious seafood at one of the several restaurants in this area. Pocra Quay is home to The Silver Darling and Moonfish Cafe is located in Correction Wynd – both of which serve scrumptiously prepared crustaceans and fish.
The historic harbour was established in 1136 and is known to be the oldest business in Britain. This is the largest harbour in northern Scotland, where you can board ferries that go to Shetland and Orkney.
Aberdeen Beach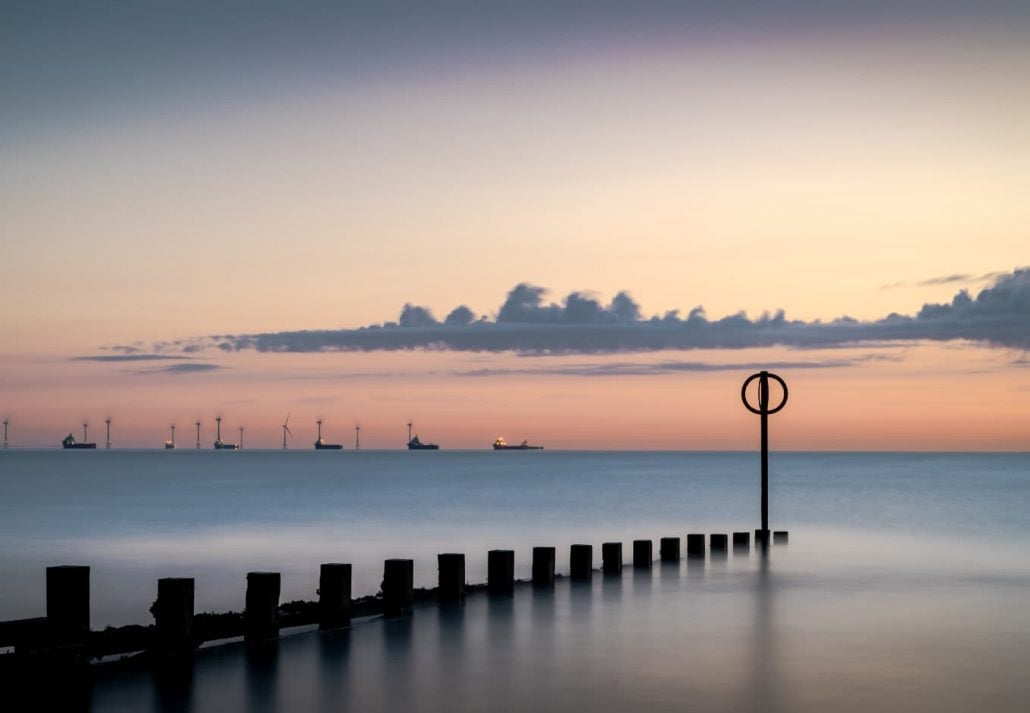 Aberdeen Beach can be found just a short distance from Aberdeen city centre. The beach has previously received a resort seaside award, and the coastline is perfect for you to take a stroll on. The beach lies on the shoreline of the North Sea and its promenade of the beach also has provisions for various activities such as cycling and jogging. Children can thoroughly enjoy playing on the golden sands of this beach, and there are also several bars and restaurants on the beach itself.
Take your family to the Codona Amusement Park for an extremely fun-filled day, and you can also pay a visit to the Beach Leisure Centre, go skating at the Linx Ice Arena, grab a coffee at one of the cafes here, and even attend a family fun fair. There wouldn't be a dull moment at this beach!
Union Street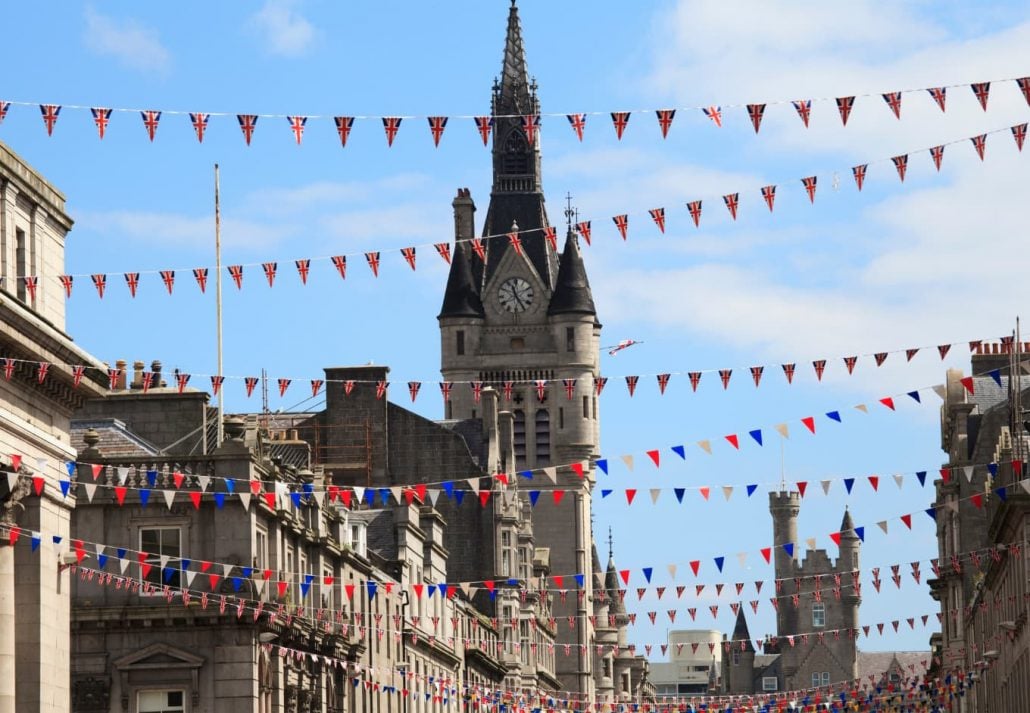 Union Street is one of the most popular streets in the Aberdeen area. It's a major destination for shopping your heart out. You'll find a lot of chain cafes and chain fast food places here, and you can also head to the Trinity Shopping Centre where you can find the major shopping brands like Primark, Poundland, and Toytown.
The Aberdeen Maritime Museum is located on this street and is representative of the long and rich history that the city shares with the sea – from fishing to trading and even energy production, you can truly get an insider's view of the happenings in Aberdeen. Union Street is located in and around Old Aberdeen or Aberdeen Old Town because of which it features some gems like the BrewDog Castlegate pub which specializes in local craft beers.
Also Read: A Complete Guide To The Islands Of Shetland
St. Machar's Cathedral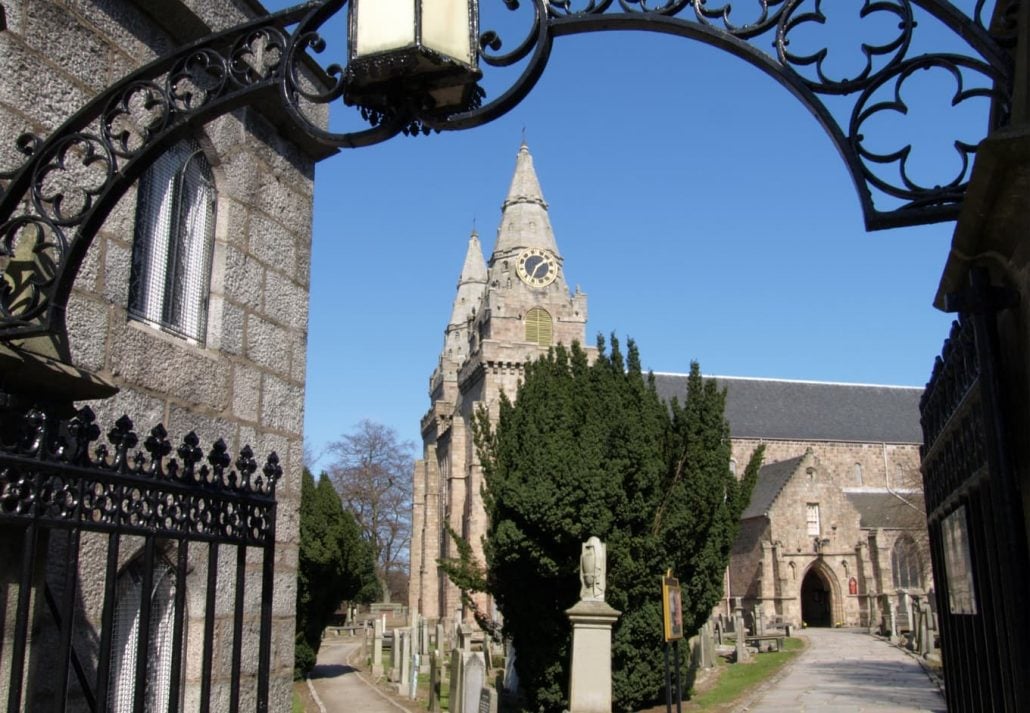 St. Machar's Cathedral is an old Church of Scotland and is referred to as Old Machar. It's located in the city centre of Old Aberdeen. What used to be a famous cathedral is now a high kirk since it has not been the seat of a bishop since 1690. You'll also find several important medieval artefacts within the church such as the sanctuary cross-head from the 12th century and a 7th or 8th-century cross slab from Seaton.
Everything within the church from the gorgeous stained glass windows and the heraldic ceiling is steeped in history. There are also several tombs inside the church and several graves externally around the church, where you can pay your respects.
Dunnottar Castle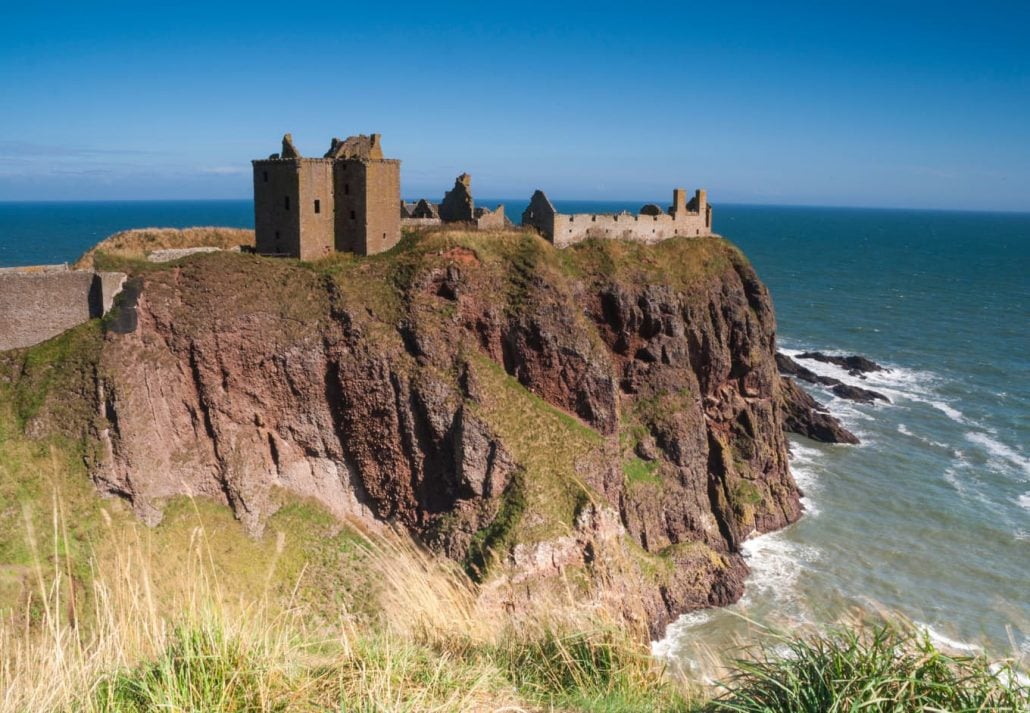 This castle is a medieval fortress in ruins located 2 miles away from Stonehaven. The buildings that remain today are believed to be from the 15th and 16th centuries, but the fort itself was built on this site during the early middle ages. The Honours Of Scotland, which are the Scottish crown jewels are kept here, where they were hidden during an invasion in the 17th century.
The Dunnottar Castle has been a crucial part of Scottish history, including the way that it used its defense strength and location to protect the area from the Jacobite risings of the 18th century.
FAQ
What is Aberdeen Scotland famous for?
Aberdeen Scotland is known for its rich history, its long shorelines overlooking the North Sea, and the University of Aberdeen which is known for its high-quality education throughout the world.
Is Aberdeen worth seeing?
Aberdeen in the UK is a city that is very much worth seeing for its warmth, beaches, and medieval buildings.
Is Aberdeen a Tory city?
After the 2020 elections, Aberdeen Council's political composition changed to the Scottish National Party.
How long is it from Aberdeen to Edinburgh?
It takes about 2 hours and 33 minutes to travel from Aberdeen to Edinburgh via train to the Waverly station, covering a distance of 148 km.
Is Aberdeen good for tourists?
Aberdeen is great for tourists to visit year-round. Aberdeenshire has several natural wonder destinations, historic buildings, and castles.
What is the nicest part of Aberdeen?
The nicest parts of Aberdeen are Rosemount and Midstock. Old Aberdeen is another famous area here.
CuddlyNest provides all accommodations to all travelers at the best price. Find unlimited travel inspiration on our blogs and social media channels Facebook, Instagram, and Pinterest.
You May Also Like:
The 5 Best Hotels In York City Centre
9 Amazing Things To Do In Bristol United Kingdom
The Ultimate Guide To Birmingham City Centre
The Ultimate Guide To Northallerton, North Yorkshire
A Complete Guide To Newcastle City Centre
The Best Guide To The Roman Baths At Bath, UK