York is a popular walled cathedral city located in North Yorkshire and has Roman architectural origins. York Minster is the main cathedral here and it has stunning Gothic architecture. The city walls surround River Ouse and you'll also find stunning views on the shores of River Foss.
York is famous for being the birthplace of so many famous chocolates like Terry's Chocolate Orange and also produces millions of Kitkats each day. We highly recommend taking a tour to delve into the chocolatey history of York. You must also visit iconic landmarks like York Castle Museum
There are so many stunning destination luxury hotels, contemporary modern hotels, and historic hotels in York City Centre, and here are some of the best hotels.
Top 5 Hotels In York City Centre
Park Inn By Radisson York City Centre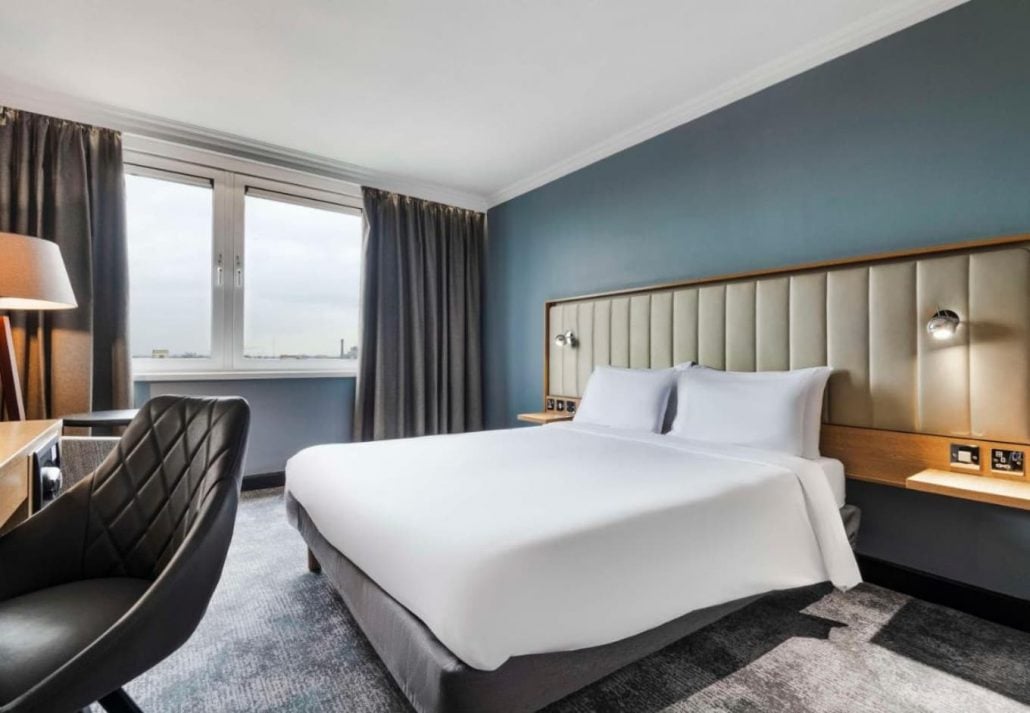 Park Inn By Radisson York is located within walking distance of the train station, the shopping center, and the business district. One of the most prominent York city centre hotels, the Park Inn by Radisson hotel is an amazing option for travelers to stay at. The rooms have views of either the River Ouse, the York city centre, or the York Minster Cathedral. The rooms come with climate control and even come with a steam iron and ironing board. This is a convenient and comfortable hotel located in a prime location. Their on-site restaurant RBG serves a really good continental breakfast.
Hotel Indigo York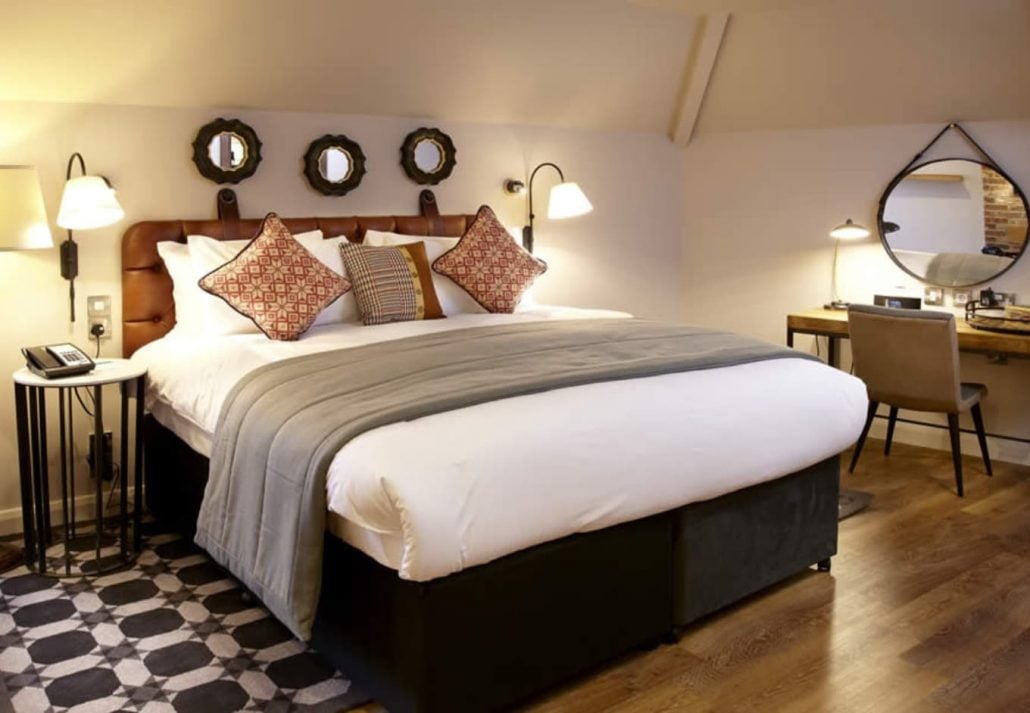 Hotel Indigo York is a luxury boutique hotel located in Walmgate, which is an amazing area that food lovers would enjoy more than any other part of York. A key building within the ancient city walls, this hotel has been carefully designed keeping in mind the architecture of the neighborhood and of the whole of York. From the bedspreads to the lamps in the rooms, every part of the decor has been curated with thought. They also have a fitness centre and an on-site bar called No.88 Walmgate which serves handcrafted cocktails and craft beer.
The Queens Hotel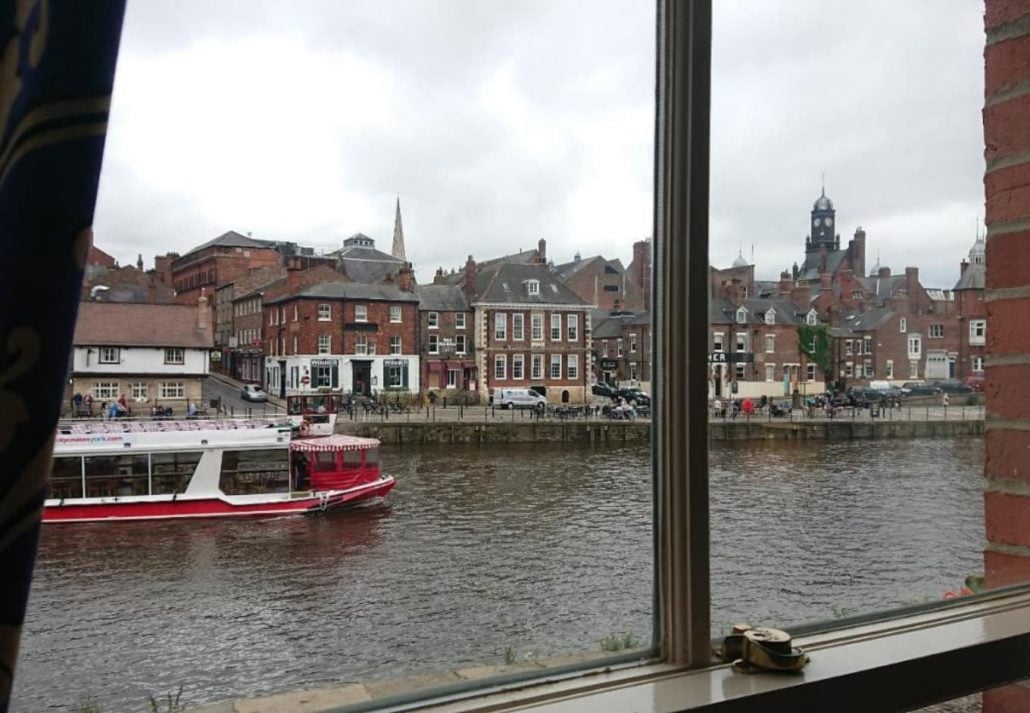 Perfect for both leisure and business travelers, The Queens Hotel York is just a short walk away from the York Minster Cathedral and the National Railway Museum. It is located on the banks of River Ouse. The hotel highlights the best of the modern and ancient architecture and culture of York. This comfortable York centre hotel focuses on providing all travelers with a home-like stay in York. The hotel provides complimentary Wi-Fi, has stunning views of the river, and serves home-style English food.
Hampton By Hilton York, Piccadilly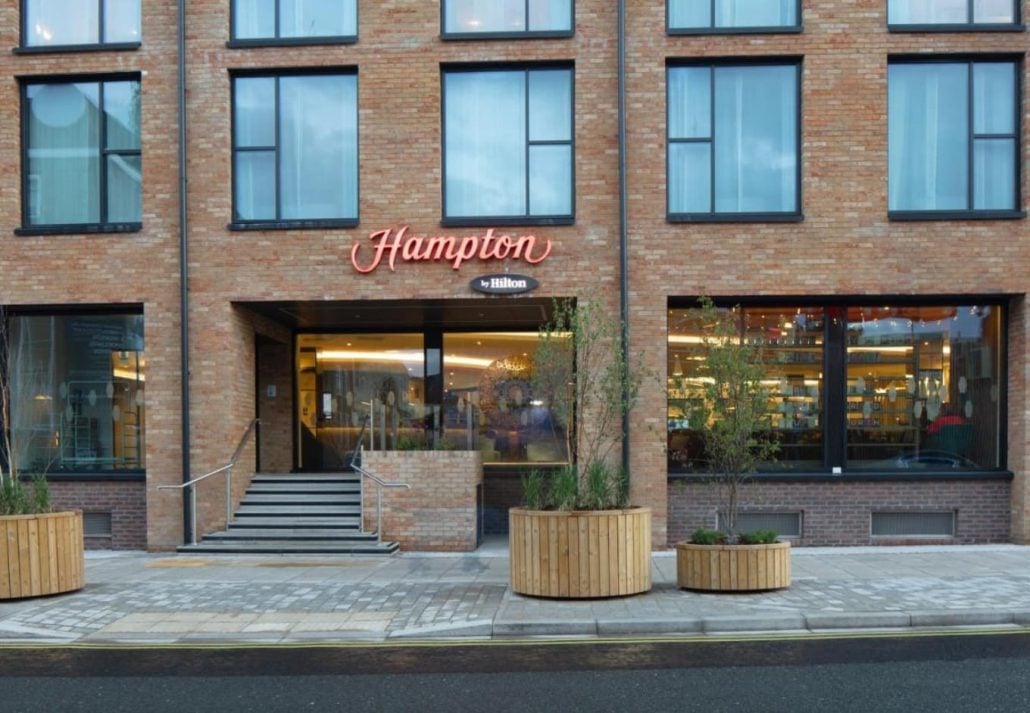 Hampton by Hilton York, City Centre is a modern hotel that's focused on comfort and functionality featuring minimal decor and a prime location in the historic city centre of York. It's located right opposite the York Train Station and is a short stroll away from the historic city walls. The hotel's restaurant features a complimentary breakfast, and the rooms come with HD flat-screen TVs. This hotel also has a fitness centre and a bar and a restaurant. They offer a paid self-parking option. You can walk to the National Museum in just 5 minutes from the hotel.
Malmaison York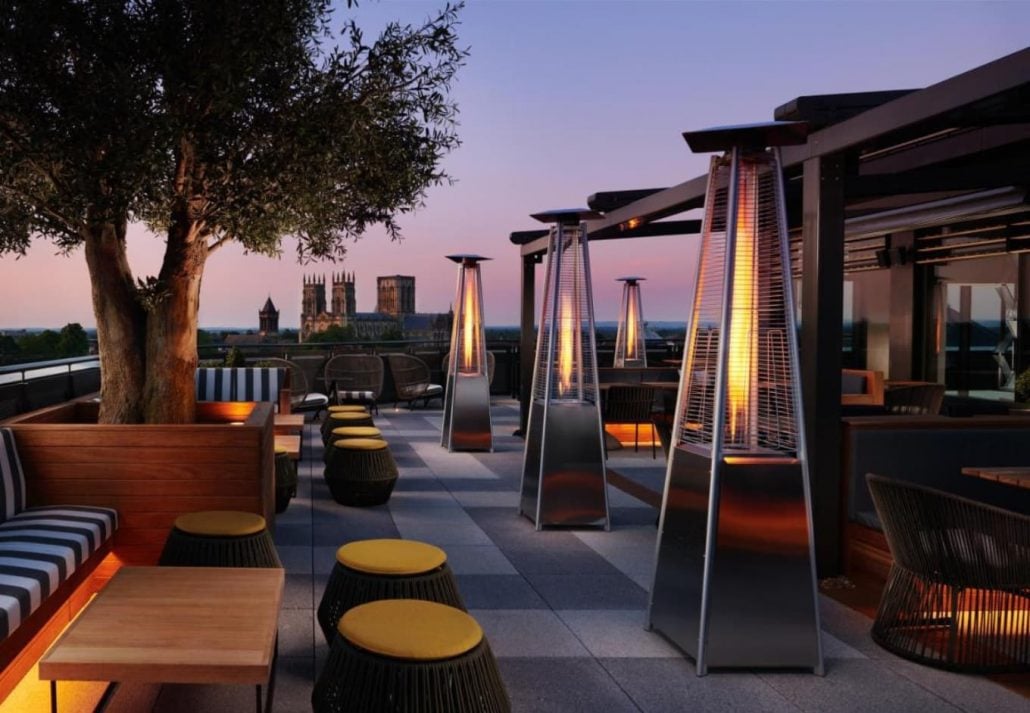 What used to be a popular landmark insurance building which was then converted to a hotel, Malmaison York has gorgeous views of the cathedral and is located on the corner of Rougier street, making it just a few minutes walk from several major attractions. The stylish rooms have been designed in a contemporary way and there's even a Starbucks on-site for you to get your daily coffee fix. The interiors and decor are very luxurious and they even have a stunning rooftop where you can enjoy the sunset. They have a state-of-the-art gym, and a spa, and also provide complimentary WiFi. The restaurant Chez Mal serves delicious food including English and Japanese dishes, and also serves afternoon tea.
FAQ
What area is best to stay in in York?
York City Centre and the area around Holgate are the best areas to stay in York.
How far is Holiday Inn York from city centre?
Holiday Inn York is a 5 minutes walk from the city centre.
What are the best hotels near York Minster?
The best hotels near York Minster are Grays Court Hotel, Park Inn by Radisson York City Centre, and The Queens Hotel.
CuddlyNest provides all accommodations to all travelers at the best price. Find unlimited travel inspiration on our blogs and social media channels Facebook, Instagram, and Pinterest.
You May Also Like:
The 5 Best Hotels In Bath, UK
9 Amazing Things To Do In Bristol United Kingdom
The 13 Best Free Museums in London, England
The 7 Most Amazing Day Trips From London, England
The Ultimate Guide To Visiting The Tower Of London
The Best Hotels In London, England