If you're in London for the first time, the Tower of London is a must-see. It's a stunning royal palace and one of the most famous tourist attractions in the city. Here's our quick guide to visiting the Tower of London!
A Guide To Visiting The Tower Of London
An Overview Of The Tower Of London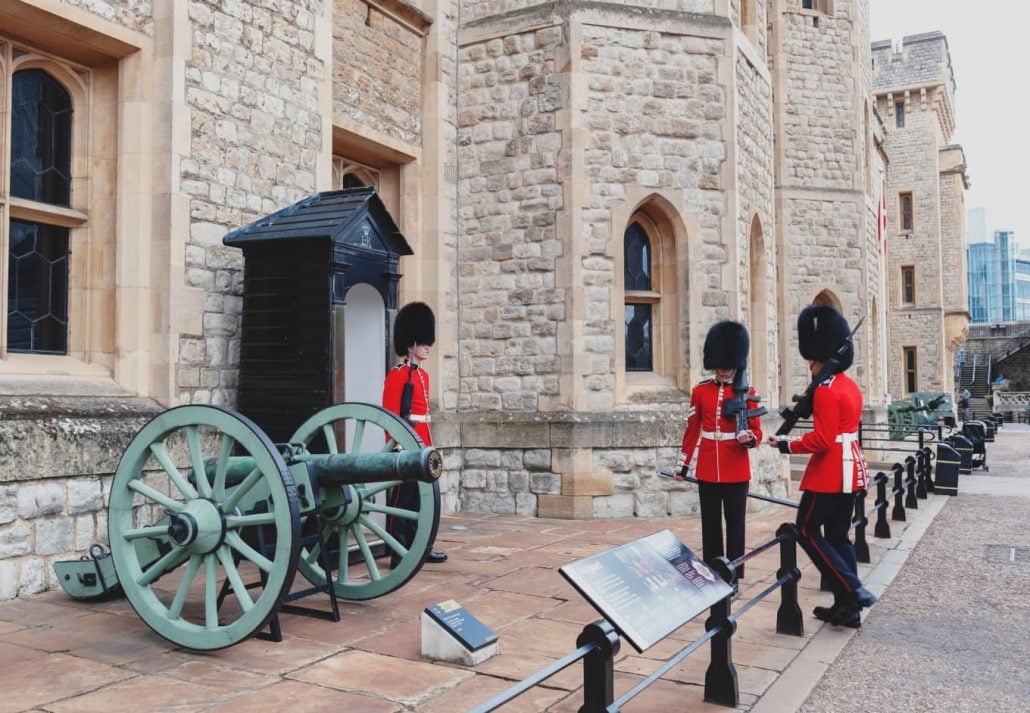 Located on the north bank of the River Thames, this breathtaking castle is His Majesty's Royal Palace and Fortress of the Tower of London. With over three million visitors a year, it's one of the most visited historic royal palaces.
But, why is it so popular? William the Conqueror built the massive tower in the 1070s. It was used to protect royal possessions and guard the royal family during the war. What makes it extra special is the world-famous collection of crown jewels. The breathtaking collection has over 23,000 gemstones and more than 100 objects.
Location: London EC3N 4AB, United Kingdom
Opening Hours: Sunday and Monday from 10 AM to 4:30 PM, Tue-Sat from 9 AM to 4:30 PM
Recommended Read The 5 Best Hotels In London
How To Get To The Tower Of London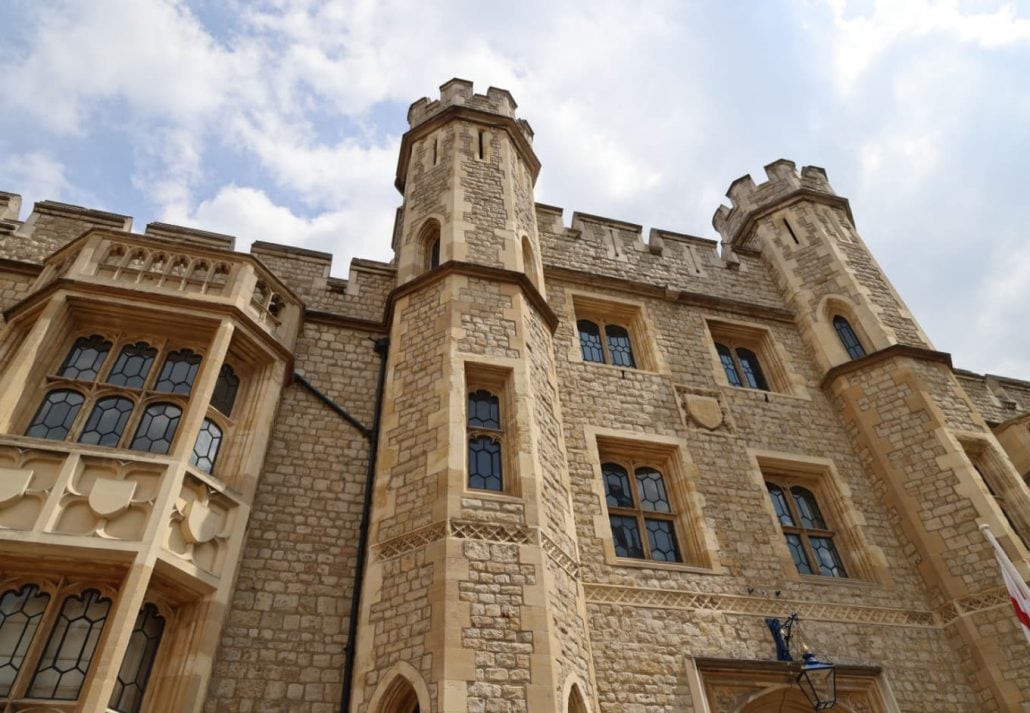 The following train stations are easily accessible from the Tower of London:
Tower Hill Station
Monument Underground Station
London Bridge Station
Liverpool Street Station
London Charing Cross Station
Tower Of London Tickets
Ticket Types (No Donation): members (free), adult (£29.90), child (£14.90), concession (£24.00), family saver 1 (£52.20), family saver 2 (£82.10), and groups (£27.60). For more details and to purchase tickets visit the Tower of London website. If you want to purchase tickets in person, the ticket office is next to West Gate. A lot of London city passes include admission to the Tower of London as well.
What's Included: The Crown Jewels, The White Tower, Chapel of St Peter ad Vincula, Battlements, Medieval Palace, Bloody Tower, Torture at the Tower exhibition, Fusiliers Museum and Royal Mint exhibition
Recommended Read 12 Best Things To Do In London
FAQ
How long should I spend at the Tower of London?
Three to four hours.
When to visit the Tower of London?
During a weekday, if you can. There are not as many tourists as on the weekends.
Can I visit the Tower of London for free?
Only members can enter for free.
What's the oldest part of the Tower of London?
The White Tower.
CuddlyNest provides all accommodations to all travelers at the best price. Find unlimited travel inspiration on our blogs and social media channels Facebook, Instagram, and Pinterest.
You May Also Like:
How To Get To Stonehenge From London: 4 Easy Ways
Train From London To Paris: Everything You Need To Know
11 Fun Facts About The London Eye
How To Travel From London to Edinburgh, Scotland: 4 Easy Ways
Best Destinations for Family Friendly Holidays in the UK