One place that will always be on travelers' bucket lists is London. You can spend days exploring the magnificent city's iconic attractions. They all provide a long list of fun activities. Without further ado, take a look at the 12 best things to do in London!
12 Best Things To Do In London: Top Sights To Visit
British Museum
Located in the Bloomsbury area, British Museum is famous for being the oldest national public museum. It showcases eight million works that document human history, art, and culture. Collection themes include the Americas, Animals, China, Death and memory, Desire, love and identity, Africa, and Egypt.
There are several tours you can choose from – Around the world in 90 minutes, Desire, love, identity: an LGBTQ tour, Eye-opener tours: 40 minutes, Hands on desks: 11.00–16.00, Friday night spotlight tours: 20 minutes.
Hyde Park
Among the four stunning Royal Parks, Hyde is the biggest one. It's a Grade I-listed park in Westminster and home to numerous statues, fountains, and memorials. The most famous ones are the Diana Memorial fountain, the Joy of Life fountain, the Pan statue, the Apsley Gate, the Queen Elizabeth Gate, and the Reformer's Tree.
A special feature of the park is the Speaker's Corner, a common location for public speeches and discussions since the middle of the 19th century. The park also has children's playgrounds and offers a place for fun activities like horse riding, swimming, and tennis.
Natural History Museum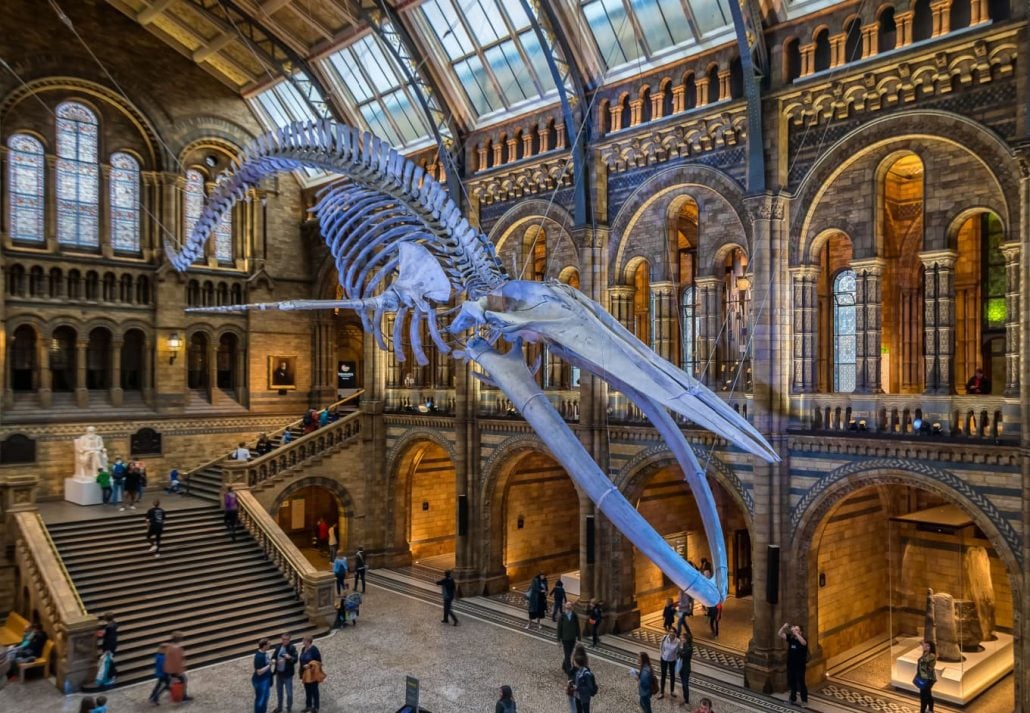 Visit Natural History Museum and explore 4.6 billion years of Earth's history. There are a couple of self-guided tours like the Family Favorites with dinosaurs, whales, and volcanos, Exhibits with Impact for adults and solo travelers, Hidden Treasures for lesser-known gems, and an audio-guided tour of Hintze Hall with Sir David Attenborough's voice. After you're done roaming the galleries, refuel at one of the museum's cafes and enjoy the food and beverage of your choice.
Buckingham Palace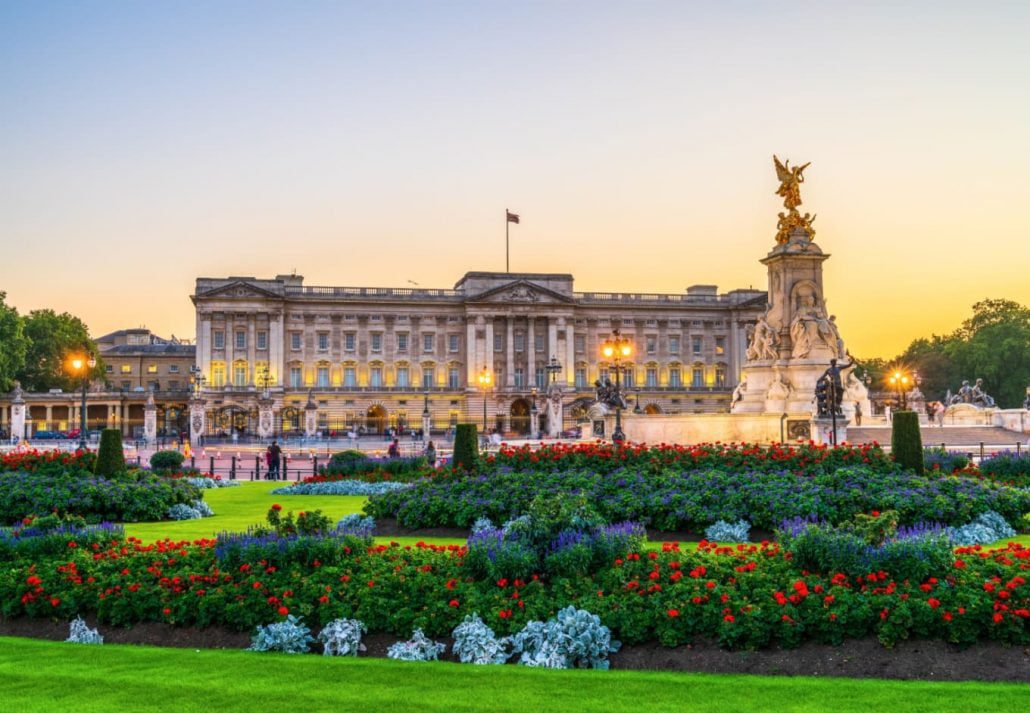 London's iconic royal residence, Buckingham palace is nestled in the City of Westminster. Exclusive guided tours of the State Rooms are available during spring and winter, and 10 weeks in summer. See the luxurious chambers and the Changing of the Guard ceremony, and learn more about the British Royal Family. Tickets must be reserved in advance! Taking photographs within the State Rooms is not allowed. Eating and drinking are also not permitted.
Victoria And Albert Museum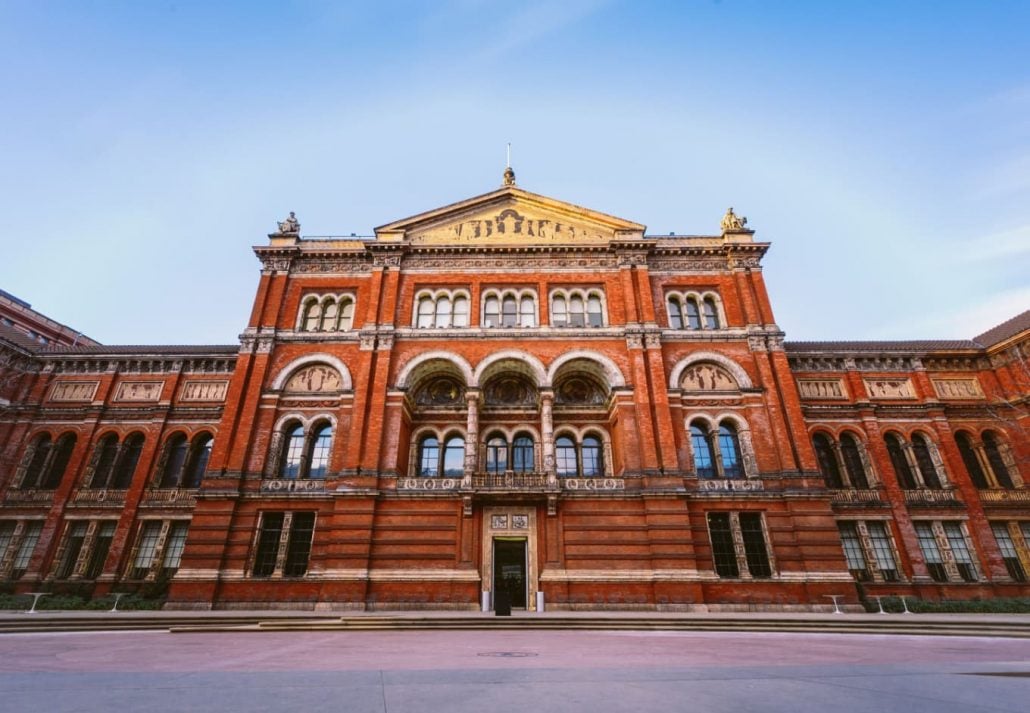 The largest museum dedicated to decorative and applied arts and design is found in London and is called the Victoria and Albert Museum. It has over 2 million objects and admission is free! Discover collections of postmodernism, illustration, and craft and design of the book.
London Eye
Also known as the Millennium Wheel, London Eye is the world's largest cantilevered observation wheel. It has won many awards and is one of the most popular tourist attractions in London. Keep in mind that visitors need to have a ticket ready before joining the queue and the ride lasts 30 minutes (one rotation). Enjoy the spectacular views!
National Gallery
If you find yourself roaming around Trafalgar Square, pay a visit to National Gallery. It's an art museum that was founded in 1824. View over 2,000 paintings, sculptures, drawings, and photographs. Collection highlights include David with the Head of Goliath by Andrea del Castagno, The Fortress of Königstein by Bernardo Bellotto, The Voyage of Life: Youth by Thomas Cole, and many more.
London Bridge
The oldest river crossing in London is London Bridge. The riverside area is full of fantastic restaurants and lively bars. Make sure to visit Borough Market, the Bridge Theater, and the Fashion and Textile Museum.
Bermondsey Street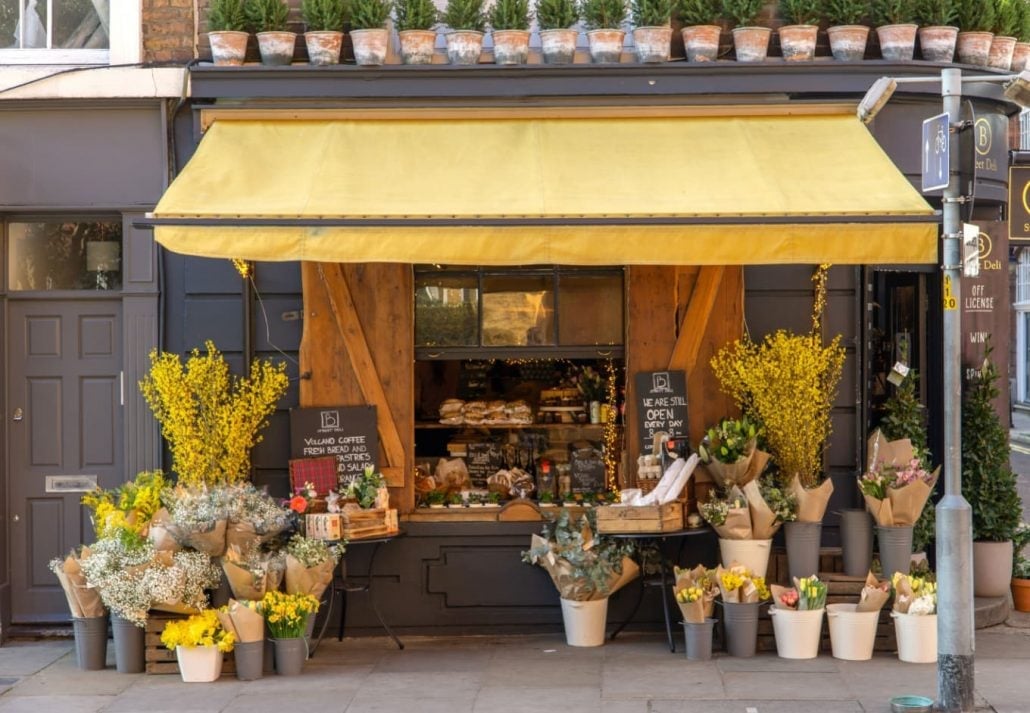 In Central London, Bermondsey Street has an abundance of cafes, shops, and restaurants. To get away from the bustle, head to Tanner Street Park, visit the local market and try some mouthwatering street food at pop-up food stalls.
Tate Modern
From early 20th-century modernism to fascinating pieces made today, Tate Modern houses artwork spanning more than a century. This comprises works created by painters, sculptors, and other artists from around the world, including Pablo Picasso, Emily Kame Kngwarreye, and Jenny Holzer.
St. Paul's Cathedral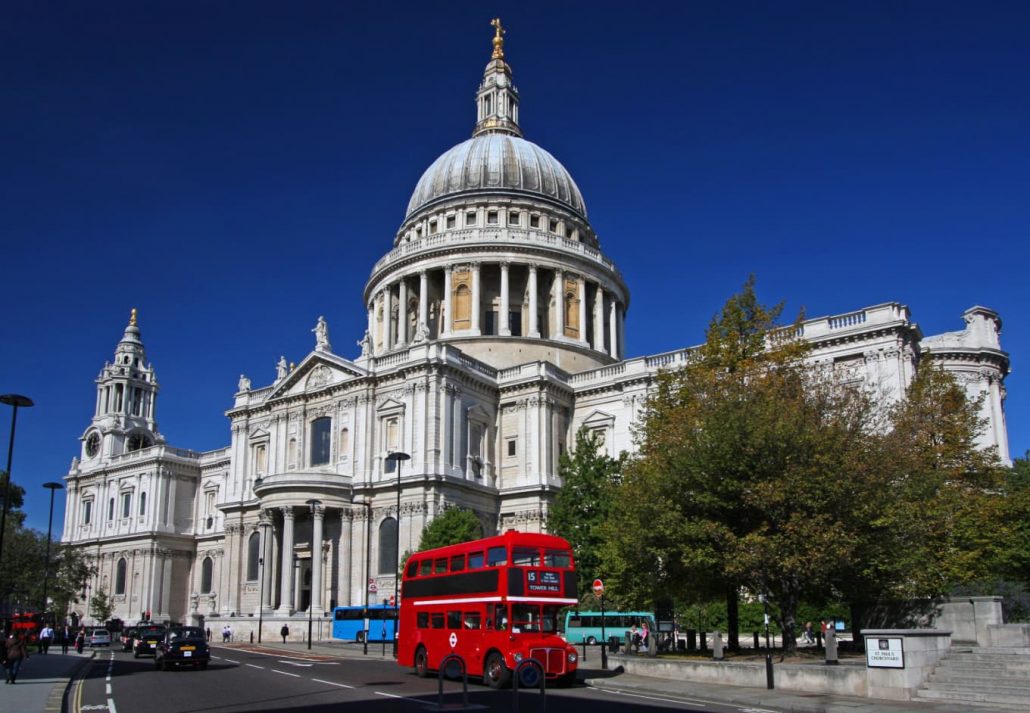 St. Paul's Cathedral is the seat of the Bishop of London. You can take daily guided and self-guided tours in a number of languages that will take you from the Crypt to the breathtaking Stone and Golden Galleries.
Trafalgar Square
Trafalgar is a bustling square in the City of Westminster. It was created in 1830 to honor the British victory in the Battle of Trafalgar. The surrounding area features coffee shops, restaurants, museums, and street artists.
FAQ
What are the most visited attractions in London?
British Museum;
Hyde Park;
Natural History Museum;
Buckingham Palace;
Victoria And Albert Museum;
London Eye;
National Gallery;
London Bridge;
Bermondsey Street;
Tate Modern;
Tower Bridge;
Paul's Cathedral;
Trafalgar Square;
Leicester Square;
Tower Of London;
Brick Lane;
South Bank.
What are West End and East End London?
West End London is a term used to describe Leicester Square and Covent Garden, Oxford Street, and Mayfair and Piccadilly. East End London is a historic area of East London.
Where to get the best views of the London Skyline?
At Sky Garden – a skyscraper with an indoor garden and restaurant.
Where to see the Crown Jewels in London?
The Tower of London houses crown jewels worn by British kings and queens.
CuddlyNest provides all accommodations to all travelers at the best price. Find unlimited travel inspiration on our blogs and social media channels Facebook, Instagram, and Pinterest.
You May Also Like:
The Best Dog-Friendly Destinations In The UK
Best Destinations for Family Friendly Holidays in the UK
How To Travel From London to Edinburgh, Scotland: 4 Easy Ways
How To Get To Stonehenge From London: 4 Easy Ways
Berlin vs London: How Does It Compare?
30 Things to do in London – Tourist Attractions
The Ultimate Europe Travel Guide