Miami Design District is arguably the most iconic neighborhood in not just Miami, but also in Florida. This neighborhood stretches north of midtown Miami and the I95, right in Palm Court, and is about 18 blocks long. Miami Design District is a must-visit for locals and tourists alike, a haven of the finest luxury brands, stunning art galleries, and public art installations. It is a vibrant neighborhood in the heart of Miami that is known for its world-class shopping, dining, and art scene. The Design District is a must-visit destination for anyone interested in contemporary art and design.
The neighborhood was brought to life by Craig Robins, who was the designer that brought the Art Deco Historic District of South Beach back to life with his expertise, and he did the same to Miami's design district, which was initially just several abandoned warehouses. He wanted to make not only luxury the core of the neighborhood but wanted to integrate his passion for art in every nook of it.
Renowned luxury fashion houses such as Louis Vuitton, Tory Burch, Yves Saint Laurent, Christian Louboutin, and several other fashion houses offer the most visually appealing shopping experience in Miami. Fendi even regularly hosts the iconic Fendi Caffè Pop Up here in Miami Design District where they serve their signature FF logo cappuccino.
Miami Design District also features several art galleries and art shows such as the Art Basel Miami Beach. This is a show that features over 250 global art galleries and the work of over 4000 artists for a short period of time annually in Miami's Design District. We highly recommend attending it if you're in Miami when it takes place.
Places To Visit
Institute Of Contemporary Art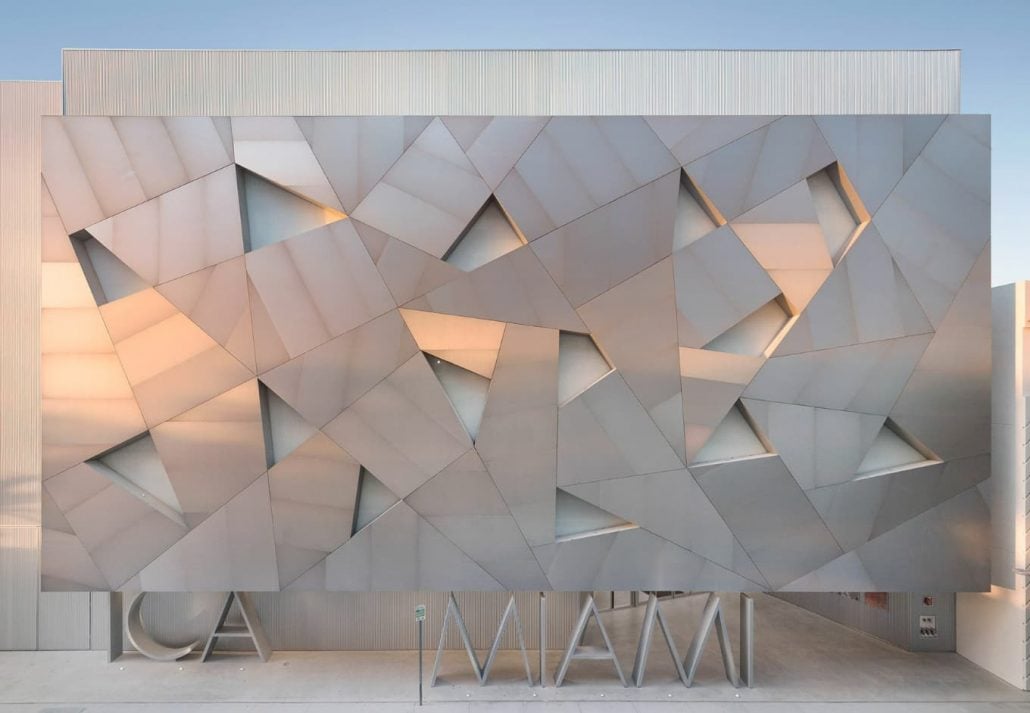 One of the highlights of the Design District is the Institute of Contemporary Art (ICA). This non-profit organization is dedicated to showcasing the work of emerging artists from around the world. The ICA's exhibitions are always thought-provoking and innovative, and the museum also hosts a variety of events, lectures, and workshops throughout the year. Admission into this institute is always free and is iconic for its displays of international modern art. It features both local artists and up-and-coming names along with classic famous artists like Picasso and Lichtenstein.
De La Cruz Collection
Carlos De La Cruz's standout attraction in the Design District is the De La Cruz Collection is a stunning 30,000 square feet large museum. De La Cruz is a prominent collector of contemporary art and his museum features a rotating selection of works from some of the biggest names in the art world. Initially, for 30 years, Carlos De La Cruz and his wife Rosa would open up their home to showcase their private collection to the public, post which they founded this museum that is free and open to the public.
Eating And Drinking
Baccarat Boutique B Bar And Lounge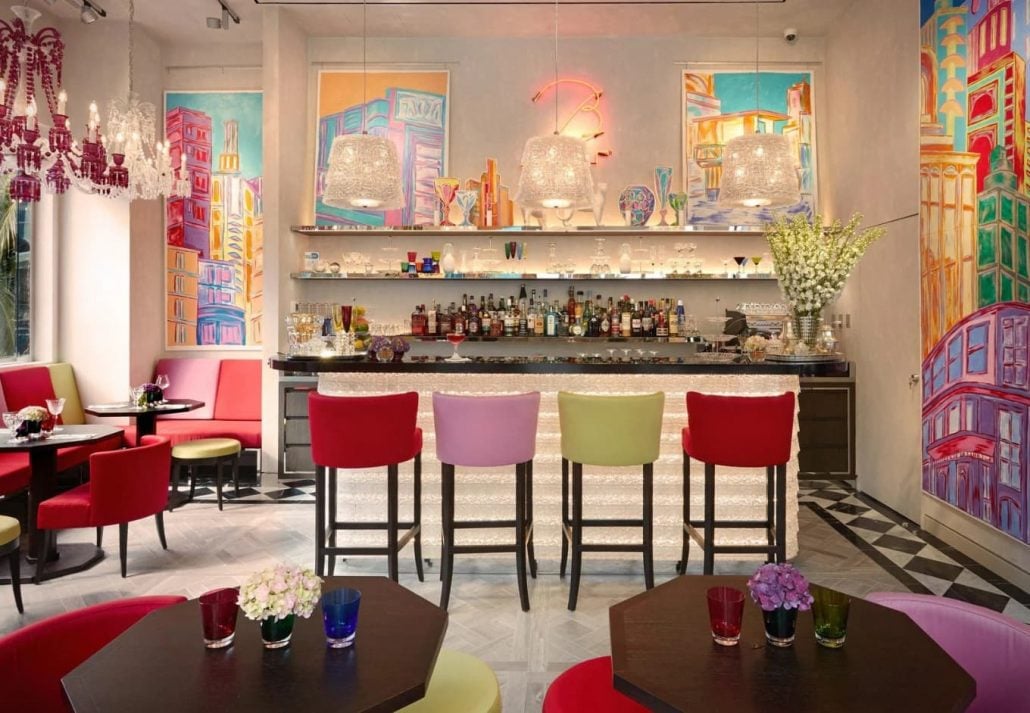 Grab a drink at Baccarat's beautiful Boutique B Bar And Lounge. This chic bar cum lounge serves up signature cocktails and small plates in a sophisticated setting. The Baccarat Boutique is the perfect spot for a night out on the town or a special occasion. Don't miss the signature Baccarat crystal glasses that the drinks are served in. This is the perfect place to enjoy a fancy glass of champagne or cocktail.
Mandolin Aegean Bistro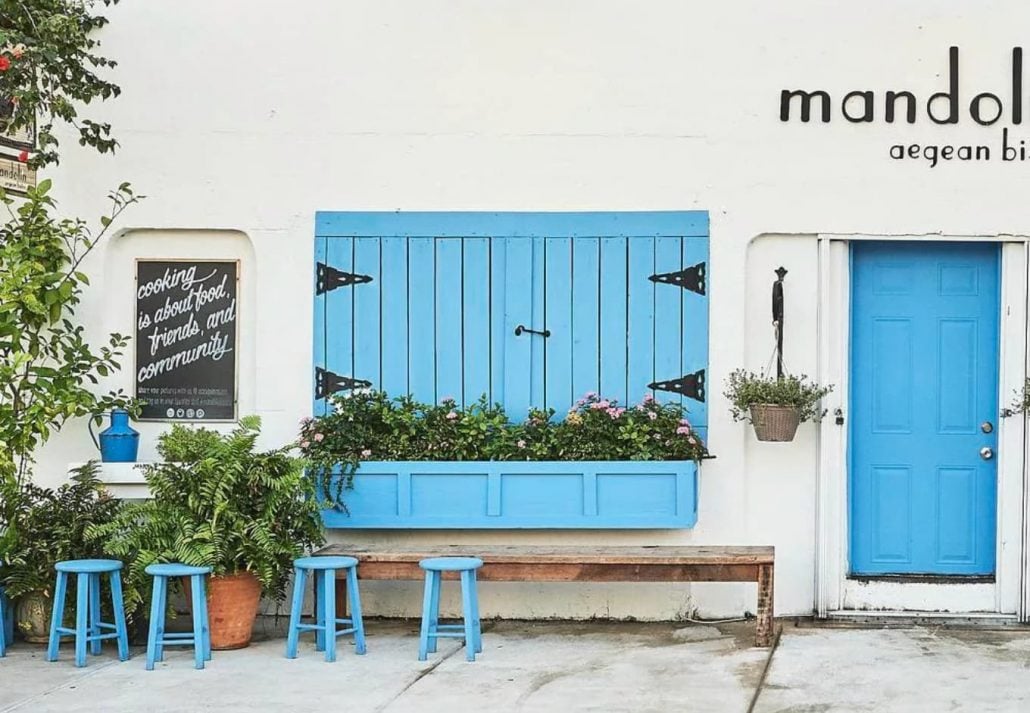 Mandolin Aegean Bistro offers delicious dishes from the Greek and Turkish cuisines and was founded by this powerful husband and wife team in a homely bungalow that was from the 1940s. For a taste of the Mediterranean, head to Mandolin Aegean Bistro. This popular restaurant also serves up a delicious variety of vegetarian and vegan options. The outdoor patio is a lovely place to dine al fresco, and the restaurant also hosts live music and other events throughout the year.
MIA Market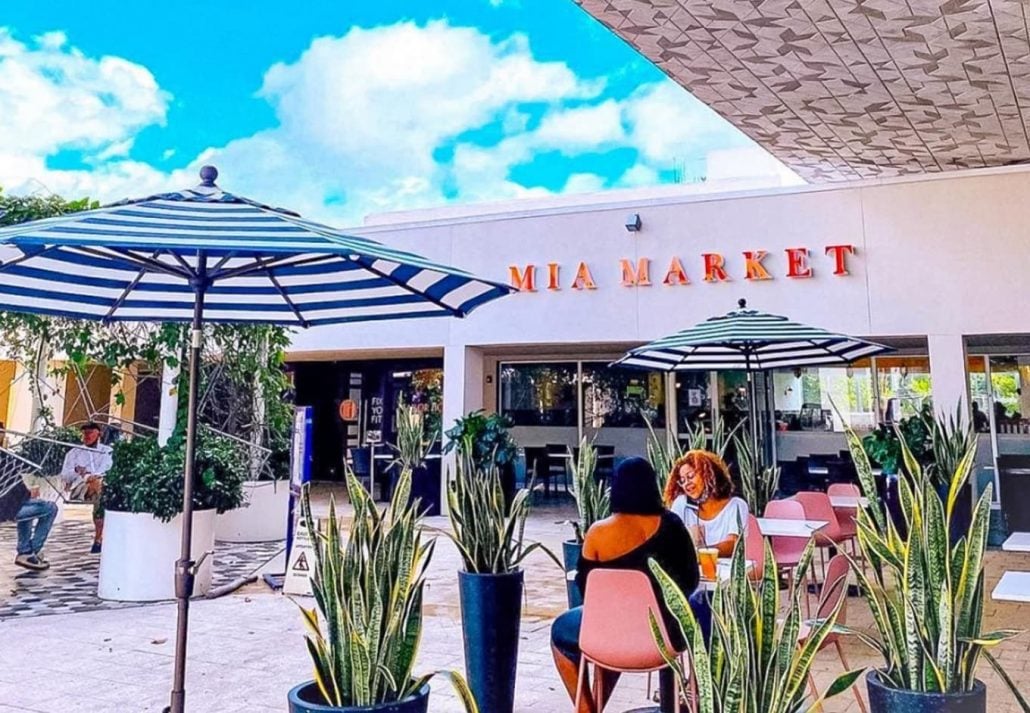 MIA Market is an iconic chef-led food hall in Miami Design District and should not be missed. This is the perfect place to explore the local food of Miami through a dozen different chefs who are specialized in their home cuisines and offer top-class food in a casual setting that is also reasonably priced. Enjoy a true Omakase experience at Sushi Yasu Tanaka by Masumura, authentic Middle Eastern home food at Jaffa, Spanish tapas from Aita and handmade pasta from Dal Plin – the options are truly endless!
FAQ
Is Miami Design District worth visiting?
Miami Design District is a must-visit for both locals and tourists. Not only is it a hub for elegant luxury fashion, but it is also an iconic neighborhood featuring the best of art, design, the best dining options, and entertainment.
Is Wynwood the same as the Design District?
Wynwood is situated on the south end of the Miami Design District.
How big is Miami Design District?
Miami Design District spans over 18 blocks.
Where can I take pictures in Miami Design District?
Some of the best picture spots in the Miami Design District are Fly's Eye Dome, Moore Building, DASH Fence, Myth Fortuna Sculpture, and the 2×4 Jungle Wall Mural.
What stores does Miami Design District have?
Miami's Design District has luxury stores such as Gucci, Celine, Dior, Burberry, Louis Vuitton, Fendi, Prada, Cartier, Dolce & Gabbana, Givenchy, Saint Laurent, Christian Louboutin, Hermes, and more.
CuddlyNest provides all accommodations to all travelers at the best price. Find unlimited travel inspiration on our blogs and social media channels Facebook, Instagram, and Pinterest.
You May Also Like:
North America Travel Guide
Most Romantic Weekend Getaways in the United States
Long Weekend Getaways in the United States
Best Family Vacations In The United States
Best National Parks In The United States
Best Cabin Rentals in the United States
Best Dog-Friendly Vacations In The United States
Best Getaways In Southern California
The Ultimate California Travel Guide
11 Off The Beaten Path Experiences In San Francisco
The 20 Best Restaurants In San Francisco
The 15 Most Instagrammable Places In San Francisco, California