Because of its delicious taste and amazing recipes, Mexican cuisine is popular all over the world. It has an eye-catching appearance thanks to the unique blend of spices, flavors, and vibrant colors. Even though most people immediately think of tacos and salsa – they're not the only authentic Mexican food to try. Take a look below!
Find Places To Stay In Mexico City
The 10 Best Foods In Mexico
Pozole
This traditional Mexican dish is made with hominy, meat (chicken or pork), lettuce, cabbage, chili peppers, radishes, lime, and salsa. It's a delicious nutrient-rich soup from pre-Columbian days. Yum!
Enfrijoladas
Made from mouthwatering corn tortillas and black bean sauce, Enfrijoladas are a must-try. They can be stuffed with cheese and onions and topped with vegetables or fried eggs. So simple yet so delicious.
Recommended Read: The 7 Best Restaurants In Mexico
Elote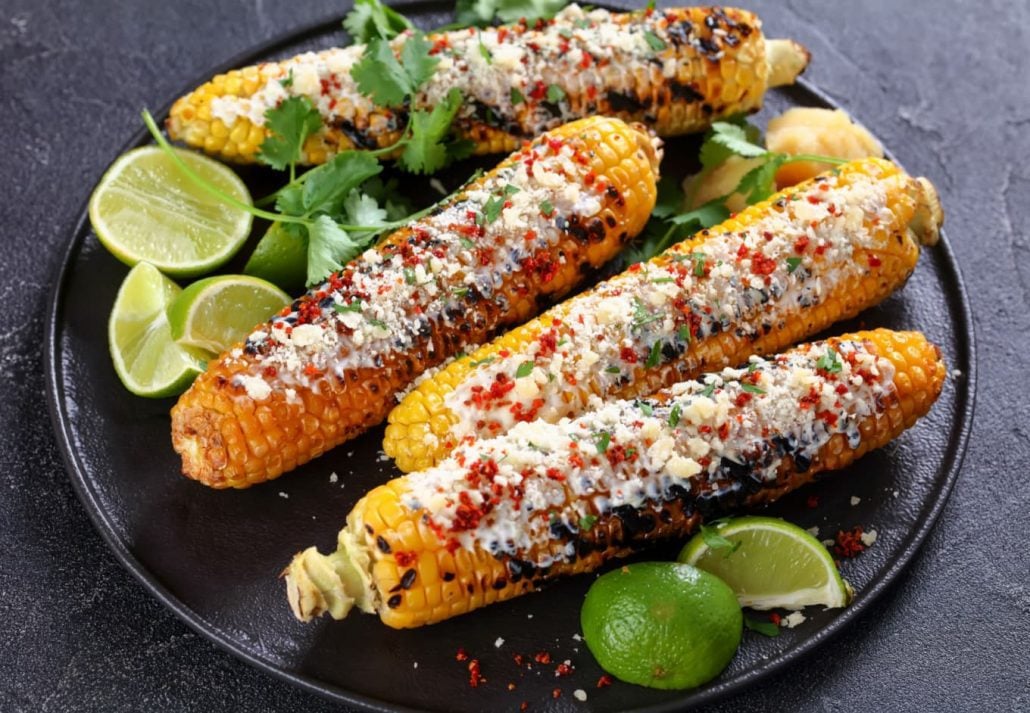 Elote, grilled corn, is one of the most popular street food dishes in Mexico. Corn on the cob is charred on the grill and smothered in sour cream or mayonnaise, chili powder, lime, and cheese.
Tostadas
Tostada is a name for Mexican dishes that include a deep-fried or toasted tortilla. They're generally served with refried beans, ground beef, salsa, and lettuce. You can also have fish tostadas, chicken tostadas, and vegetarian tostadas.
Esquites
Similar to elotes, esquites are a famous corn dish. The difference is, corn is served in a cup and not on the cob. They're dipped in a creamy sauce with chili powder, mayonnaise, cilantro, and queso fresco.
Recommended Read: Fun Facts About Mexico: 50 Things You May Not Know
Torta Ahogada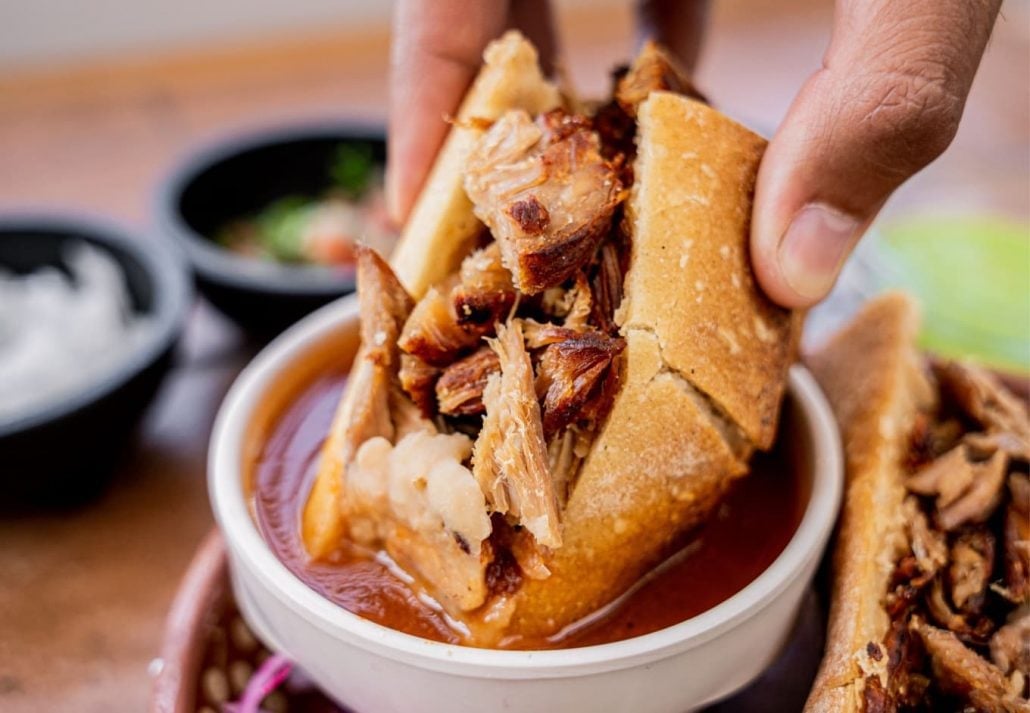 Torta Ahogada is mostly popular in Guadalajara (State of Jalisco) but is also enjoyed in other parts of Mexico. They're often referred to as "salsa-drowned sandwiches" and they're made with Birote, a Guadalajaran sourdough bread. It has refried beans, Mexican slow-cooked pulled pork, and tomato sauce or Arbol hot sauce.
Tacos Al Pastor
Tacos al pastor are the best tacos you'll ever taste! They're served with thinly sliced pork, chopped onions, cilantro, and grilled pineapple. You absolutely have to try this incredible dish.
Enchiladas
A rolled corn tortilla with vegetables, meat, salsa, cheese, and beans is known as an enchilada. It's baked in the oven and can be combined with guacamole, sour cream, BBQ corn, and rice.
Recommended Read: The Ultimate South America Travel Guide
Quesadillas
A quesadilla is a tortilla mainly filled with cheese. If you like, you can mix it with black beans, meat (beef or chicken), tomatoes, bell peppers, and onions. Delish!
Chilaquiles
Chilaquiles are a traditional breakfast meal in Mexico. Lightly fried corn tortillas are cut and topped with green or red salsa, a sweet cream sauce, avocado, and a fried egg. Tortilla chips are softened and eaten with a fork.
FAQ
What are traditional Mexican dishes?
Traditional Mexican food:
Chili con carne;
Burritos;
Tacos;
Enchiladas;
Nachos;
Mole;
Tostadas.
What is Mexican cuisine famous for?
Mexican cuisine is famous for being packed with flavor.
Where to eat the best food in Mexico?
Quintonil;
Huset;
El Mural De Los Poblanos;
Finca Altozano;
Pangea;
Los Panchos Mexican Restaurant;
Mission 19.
Does Mexico have the best food?
Mexico has one of the best cuisines in the world.
What are the most popular Mexican foods?
The best foods in Mexico:
Pozole;
Enfrijoladas;
Elote;
Tostadas;
Esquites;
Torta Ahogada;
Tacos al pastor;
Enchiladas;
Quesadillas;
Chilaquiles.
What is the animal on the Mexican flag?
Eagle.
CuddlyNest provides all accommodations to all travelers at the best price. Find unlimited travel inspiration on our blogs and social media channels Facebook, Instagram, and Pinterest.
You May Also Like:
5 Amazing Wineries In San Francisco, CA
The 15 Most Instagrammable Places In San Francisco, California
The 20 Best Restaurants In San Francisco
The 9 Best Bars In Las Vegas, Nevada
The 10 Best Street Food Cities In The USA
The 10 Best Destinations For Shopping In The USA