As one of the Seven Wonders of the Ancient World, Stonehenge is frequently visited by curious tourists from all over the globe. It's no surprise that the mysterious site is among the most famous attractions in the United Kingdom.
If you're going to Stonehenge for the first time, you certainly want to know how to get there easily. Luckily, we put together a straightforward guide with all the details and the best routes. Check out the 4 easy ways to get to Stonehenge from London!
Where Is Stonehenge Located?
Stonehenge is a remarkable structure that is located in the heart of an exceptionally rich archaeological site 145 kilometers west of London. It's found in the English county of Wiltshire and can be reached by car, public transport, and guided tour.
4 Ways To Get To Stonehenge From London
Stonehenge From London By Car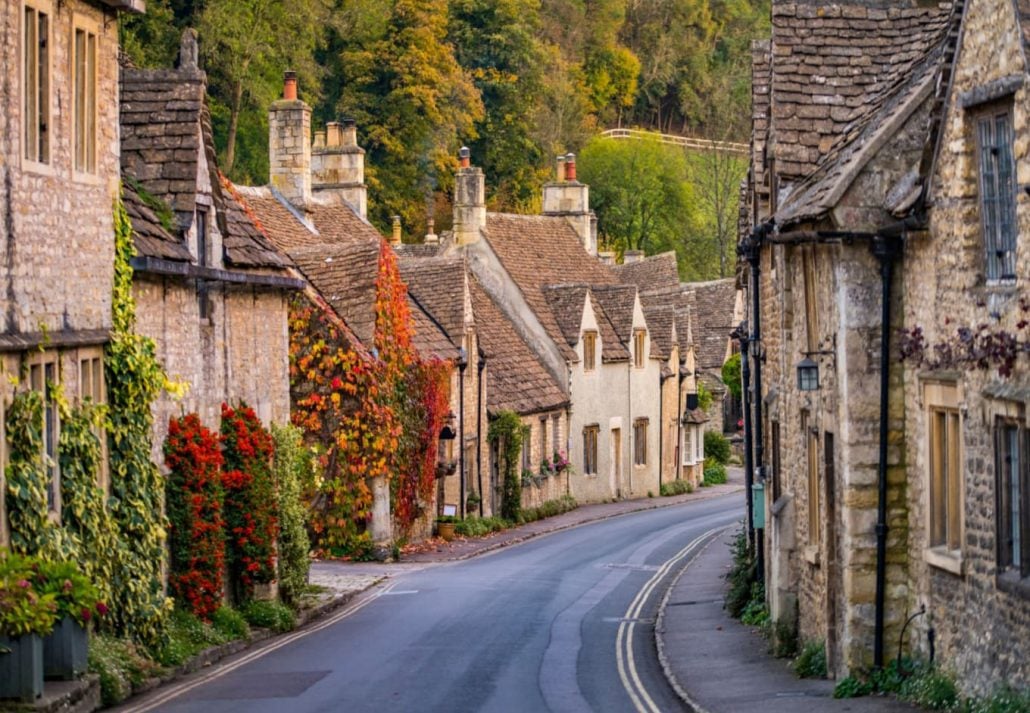 One of the quickest ways to travel between London to Stonehenge is by car. However, it's important to keep a few factors in mind. Brits drive on the left side of the road which can be a bit confusing for those who aren't accustomed to it.
The roads are famously crowded during rush hour, so give yourself extra time to get to your destination. It takes around two hours to get to Stonehenge from central London. You can drive west from London along the M3, then the A303, and eventually the A360 to reach Stonehenge.
This is an amazing opportunity to enjoy the scenery of the English countryside. The picturesque Cotswolds and the charming city of Winchester are just two of the lovely places to stop along the way. Driving to Stonehenge also gives you the freedom to travel at your own pace.
Cost: £45+
Recommended Read How To Get From London To Liverpool: 3 Ways
Stonehenge From London By Bus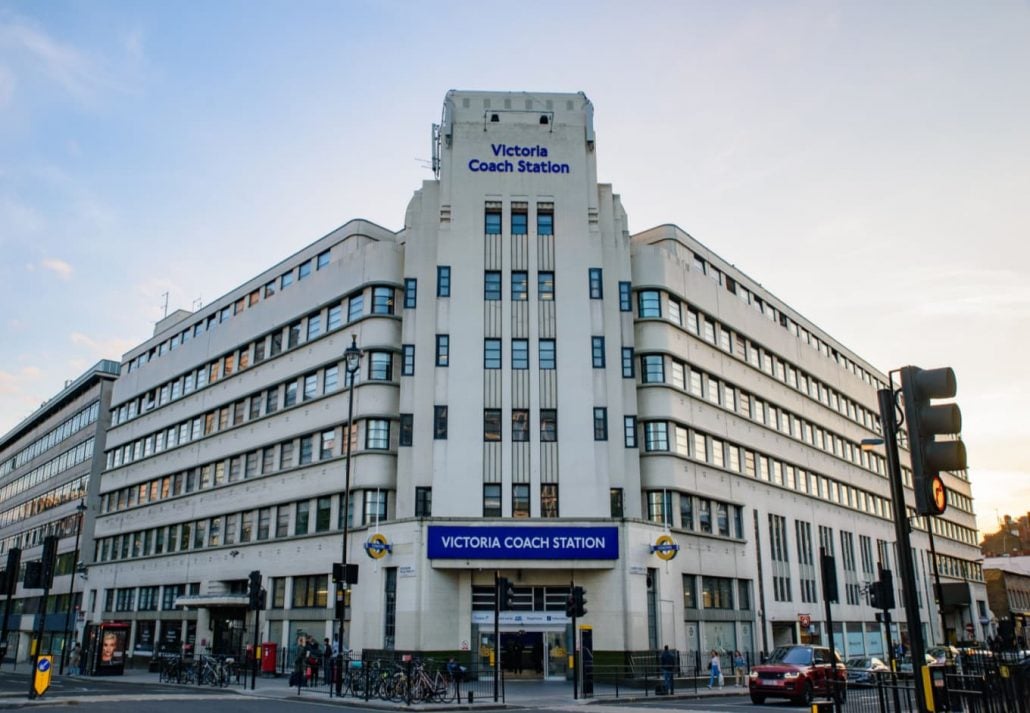 Buses do not go directly from London to Stonehenge unless you are using a tour operator. A few times a day buses go from Victoria Coach Station to Salisbury. The trip takes more than two hours, so take one that goes early.
To make your trip more comfortable, we recommended using a shuttle bus that's part of an organized tour. It's also found at Victoria Coach Station and drops passengers off right at the Stonehenge Visitor Center. It includes free Wi-Fi and USB charging. When you reach the iconic Stonehenge, you have access to an audio-guided walking tour and interactive exhibits.
Ticket Fee: £55-£60 for organized bus tours
Stonehenge From London By Train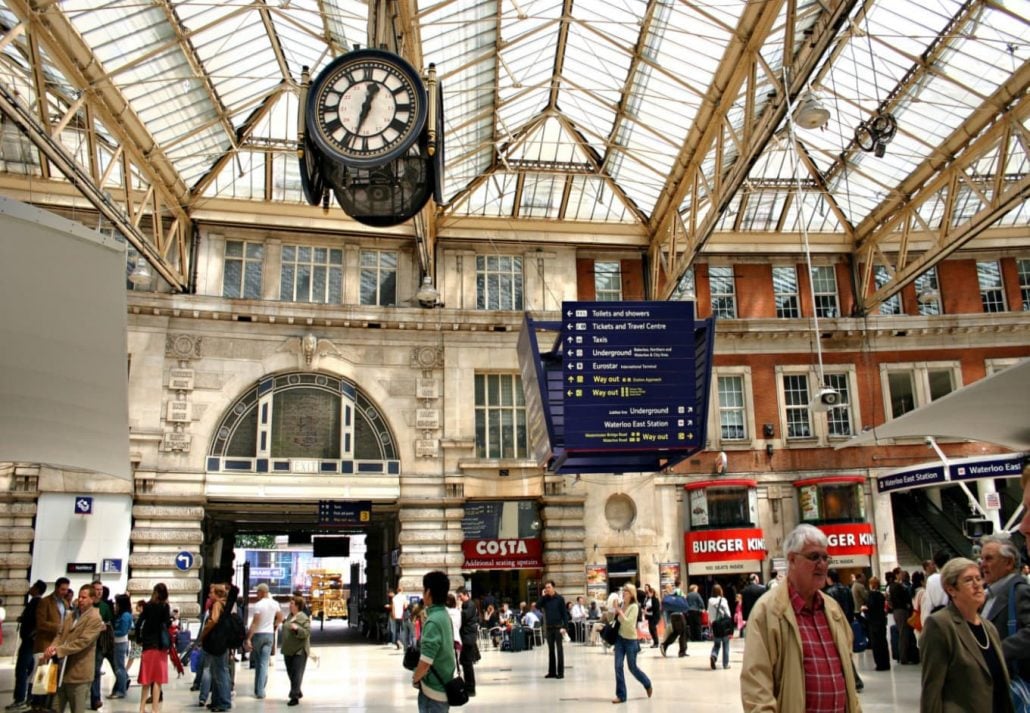 It's important to note that there are no direct trains from London to Stonehenge. You must take a train from London Waterloo to Salisbury train station. Then, you can either purchase a shuttle bus ticket on the official Stonehenge Tour website or take a taxi to the Stonehenge site.
Ticket Fee: £23-£45 for a round-trip ticket (London-Salisbury)
Recommended Read The Best Hotels In London, England
Stonehenge From London By Tour
A day trip from London to Stonehenge through Windsor and Bath is a fantastic choice for travelers who want to explore several attractions in England. Despite being a lengthy trip, this wonderful 11-hour excursion allows you to visit three of the most famous tourist attractions in the area.
Departing from the London Victoria Coach Station, you'll first visit Windsor and its many highlights like the St. George's Chapel and State Apartments. The next stop is Bath where you'll see Roman Baths and stunning Royal Crescent homes. The final destination is the mystical Stonehenge, where you'll receive a headset and an interactive map.
Ticket Fee: £65 – £125 for organized bus tours with additional destinations
FAQ
Is Stonehenge worth the trip from London?
Absolutely. The ancient stone circle of Stonehenge is a UNESCO World Heritage Site, it's fairly accessible from London, and it does have a fascinating history. Visiting Stonehenge should be on everyone's bucket list!
Can you make a day trip to Stonehenge from London?
Yes. You can get to Stonehenge by car and bus in about two hours. A coach tour is the most convenient way to visit Stonehenge for the day.
What's the best time to visit Stonehenge?
The best time to visit Stonehenge is in spring and fall when there are fewer tourists and the weather is still nice.
Are there any Stonehenge tours from London?
There are many tours from London that you can take. Most tours include the ancient Roman Baths, Windsor Castle, Salisbury Cathedral, and other sights near Stonehenge.
How much does it cost to go inside Stonehenge?
Entrance fees vary depending on the time of the year (peak, standard, off-peak). Admission tickets for adults range from £19.50 to £23.60, and for children (5-17 years) from £11.70 to £14.10. Reserve your tickets in advance to guarantee entry!
CuddlyNest provides all accommodations to all travelers at the best price. Find unlimited travel inspiration on our blog and social media channels.
You Might Also Like:
Berlin vs London: How Does It Compare?
The Best Dog-Friendly Destinations In The UK
Best Destinations for Family-Friendly Holidays in the UK
40 Top & Most Beautiful Castles in Europe