Berlin is a bustling city, known across Europe thanks to its rich history, big-name tourist sights, energetic nightlife, amazing art galleries, city tours, amazing street food, and captivating street art.
From famous Berlin attractions like Brandenburg Gate, Berlin Wall, Jewish Museum, and East Side Gallery to street art and underground tours – one thing is true, the capital of Germany will always leave you impressed with its attractions.
Visiting Berlin sounds exciting by itself but what makes it even better is exploring the city's hidden gems. Fortunately, this destination is filled with unique spots and unusual things to see, which range from visiting the German Spy Museum to going on a Berlin underground tour.
If you plan to visit Berlin anytime soon, and are eager to explore its hidden gems, keep reading to discover the most unique things to do in the city.
Find The Best Berlin Attractions
An Alternative Guide To Berlin, Germany
Berlin Street Art Tour & Workshops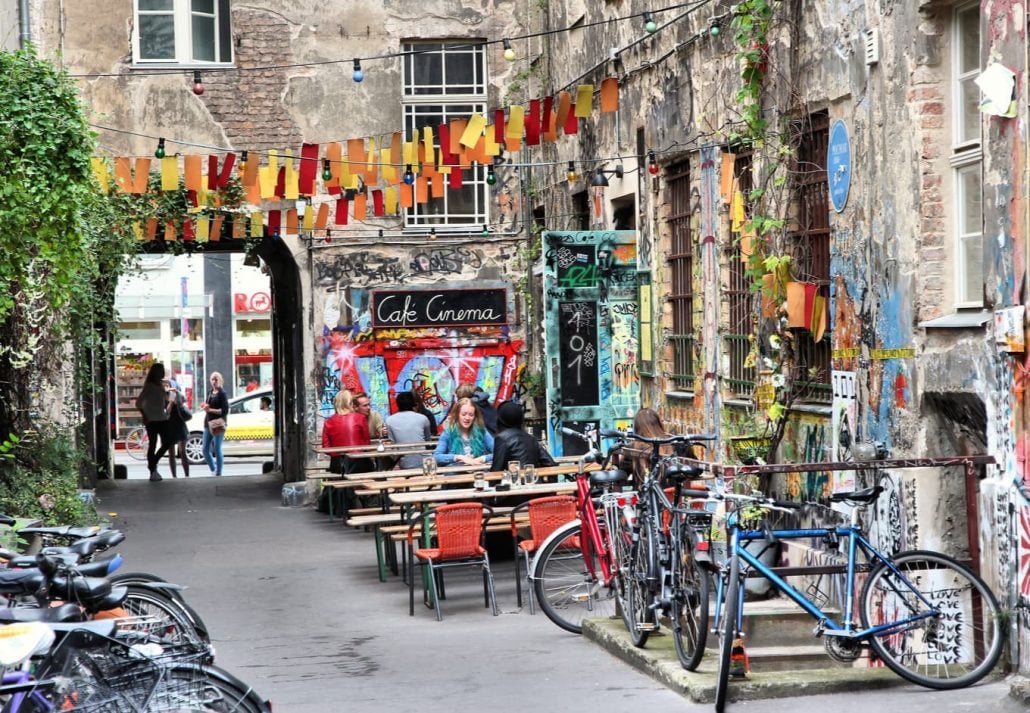 A great way to explore the German capital is by taking a guided tour around the city's lively streets and learning about the history of urban art. It's a fantastic way to discover some hidden art created by talented people.
If you go to East Berlin, there's a chance you get your mural created with a chosen stencil. Your guide will demonstrate every technique which makes street art classes a great way to not only see other parts of Berlin but also to acquire new skills.
It's recommended you bring a train ticket with you, and dress appropriately depending on the weather. Tours on Tuesdays and Wednesdays are exclusively conducted in English and take 3 hours, starting from 1 PM.
This is the perfect way of experiencing the alternative side of Berlin, and one of the most fun things to do in the city!
Additional Information: Alternative Berlin Tours
East Side Gallery and The Berlin Wall, In Former East Germany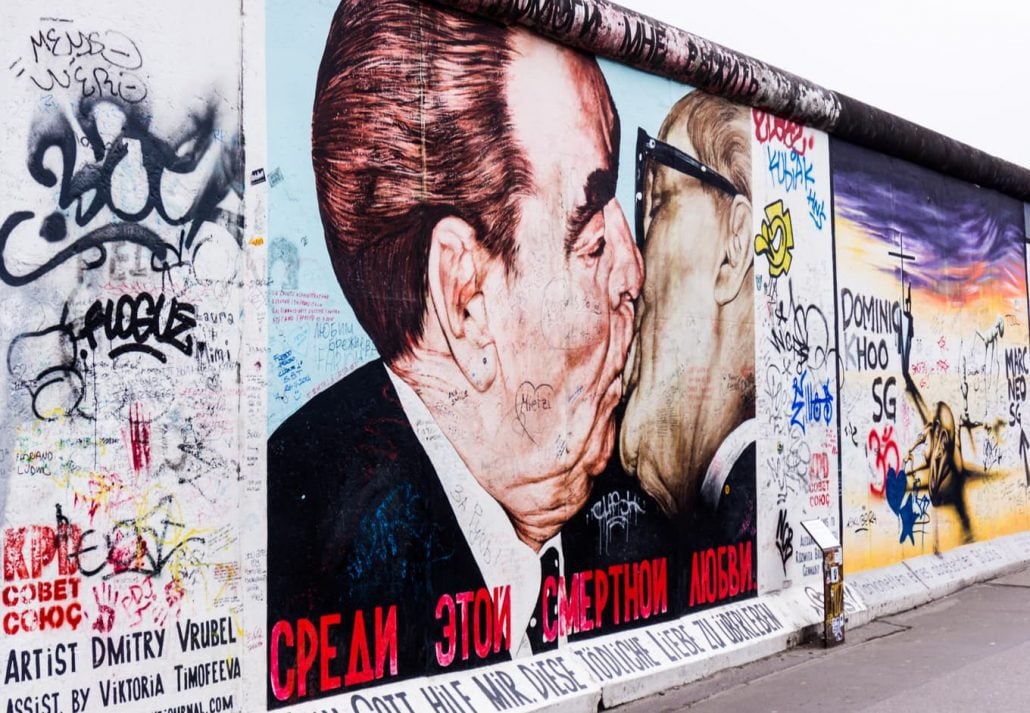 Located on the banks of river Spree in Friedrichshain district, another popular spot for street art is the breathtaking East Side Gallery.
Once known as the Berlin Wall and one of the most important surviving monuments of Berlin's history, East Side Gallery is also known as the world's longest open-air gallery. Displayed on a 1316-foot wall, the gallery showcases artworks from street artists around the world.
Since 1990, artists have had a fair share of colorful graffiti and visual political commentary expressed. One art piece that definitely stands out and tourists love to take group photos in front of is Dmitri Vrubel's, Fraternal Kiss.
With guided tours, you can find out more about the gallery's history, the talented artists, and the careful process of restoration and repair. A must-see!
Additional Information: East Side Gallery
Underground Berlin Tour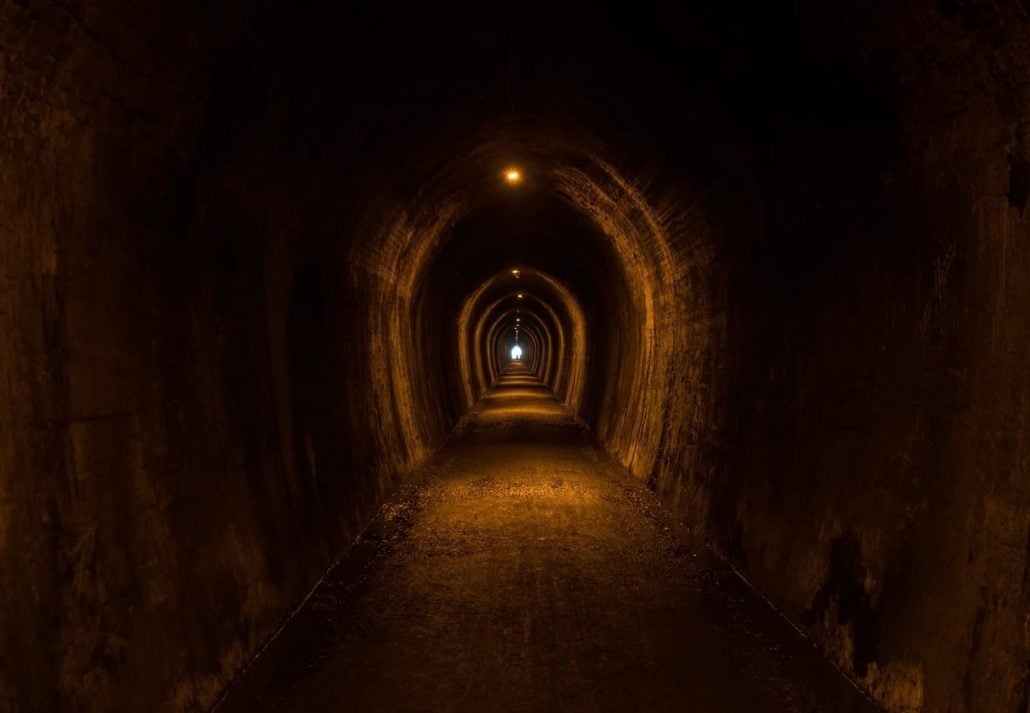 People walk through Gesundbrunnen every day without being aware of a hidden subterranean full of history from World War II.
With Berliner Unterwelten tours, experts will guide you through one of the bunkers from the war used to take people out of East Germany. You'll see some artifacts along with Berlin's subway system development and get a thorough lecture on 160-year-old underground history.
You can also take a tour of shelters built in West Berlin during the cold war. Today, these structures are used as underground parking garages or storage. To get a different perspective of the city's history, we highly suggest Berliner Unterwelten tours.
An underground Berlin tour is a must for diving deep into Germany's dark history.
Additional Information: Berliner Unterwelten
Segway Tours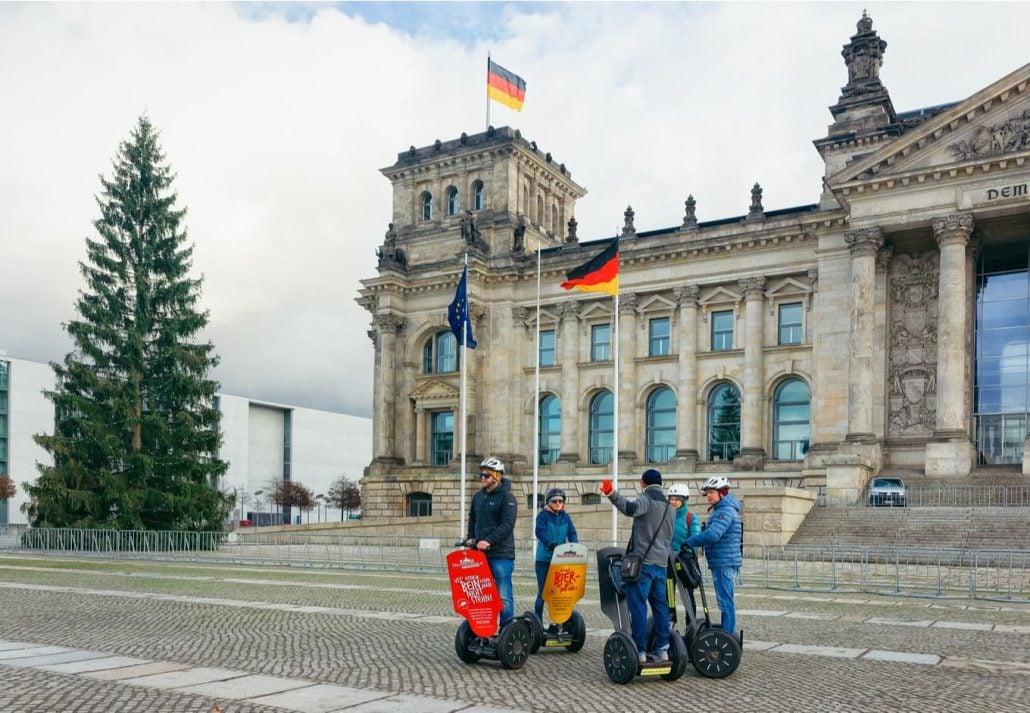 This amazing experience caters to all abilities, whether you're new to segway or a seasoned pro! With guided tours on two wheels, you'll pass by the Museum Island, Berlin Cathedral, the Berlin Wall, Brandenburg Gate, and the Potsdamer Platz.
It's important to mention you need to bring your driver's license with you, passport or ID card, and weather-appropriate clothing. Sightseeing last 3 hours and the main sights can be adjusted to your preferences. If a tour isn't your thing, City Segway Tours offers solitary rentals. Such a great way to see Berlin!
Additional Information: Segway Tour
The David Hasselhoff Museum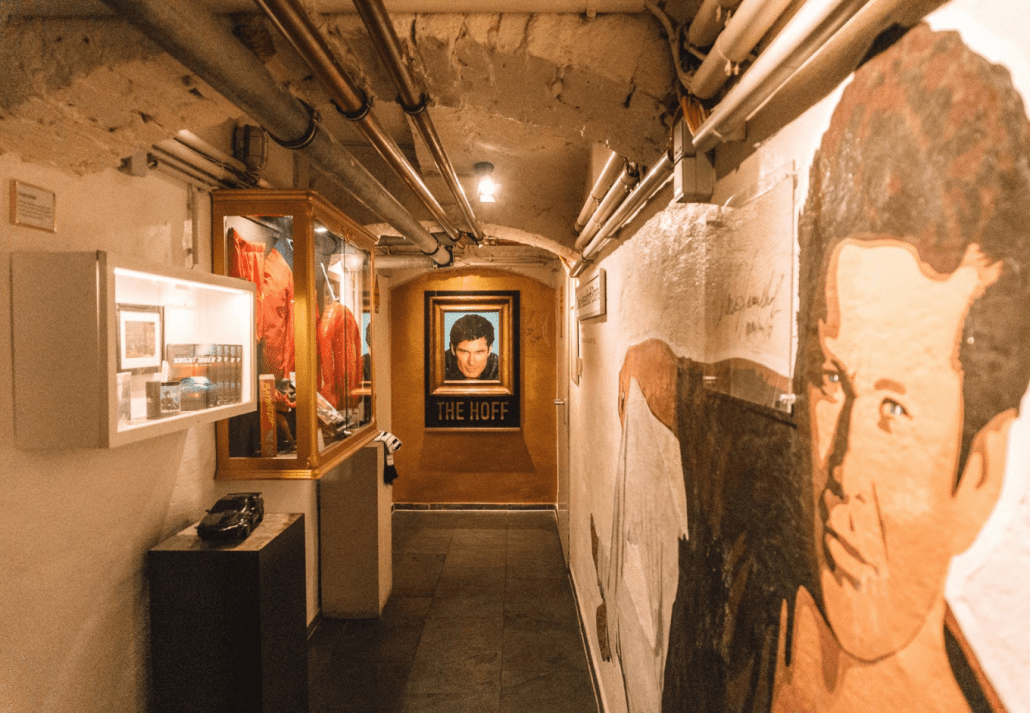 When Berlin Wall fell in 1989, the legendary David Hasselhoff's single Looking for freedom became a massive hit on Germany's charts after he performed it at the New Year's Eve party.
Located in the Circus Hostel, this is a museum dedicated to "The Hoff", and it features items celebrating Baywatch and Nightrider, various photographs, and a replica of the famous scarf he wore during the 1989 performance.
It's absolutely a must-visit for every Hoff fan or a tourist looking for a special Berlin story to tell back home.
Address: Weinbergsweg 1A, 10119 Berlin, Germany
Alexanderplatz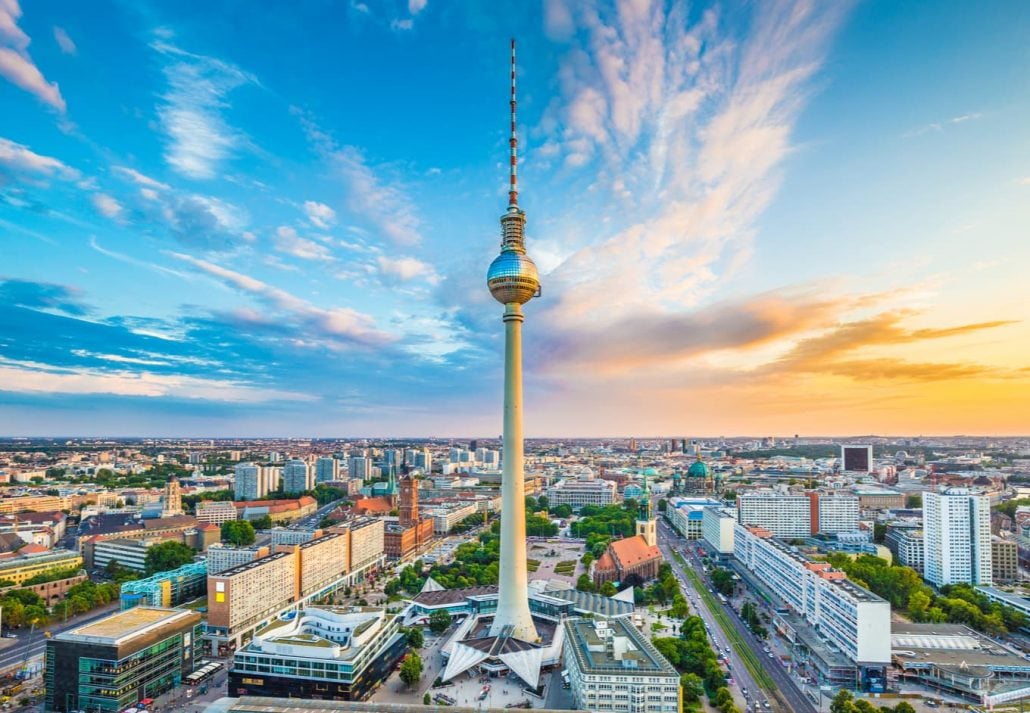 Germany's biggest square, named after Tsar Alexander I, Alexanderplatz has always been one of the busiest places.
Located in the Berlin Mitte neighborhood, Alex, as locals like to refer to it, provides tourists with many shopping opportunities. There's a wide range of elegant stores like C'est Tout, Lala Berlin, Plate Berlin, and many more. Another perk of this cool spot is the ability to mix shopping with sightseeing. Famous sights you can reach on foot are the iconic TV Tower, Nikolai quarter, Brandenburg Gate, and Berlin city hall.
To get a taste of a day in the life of a Berliner, make sure to stop by here.
Address: Alexanderplatz 1, 10178 Berlin, Germany
Zauberkönig Magic Store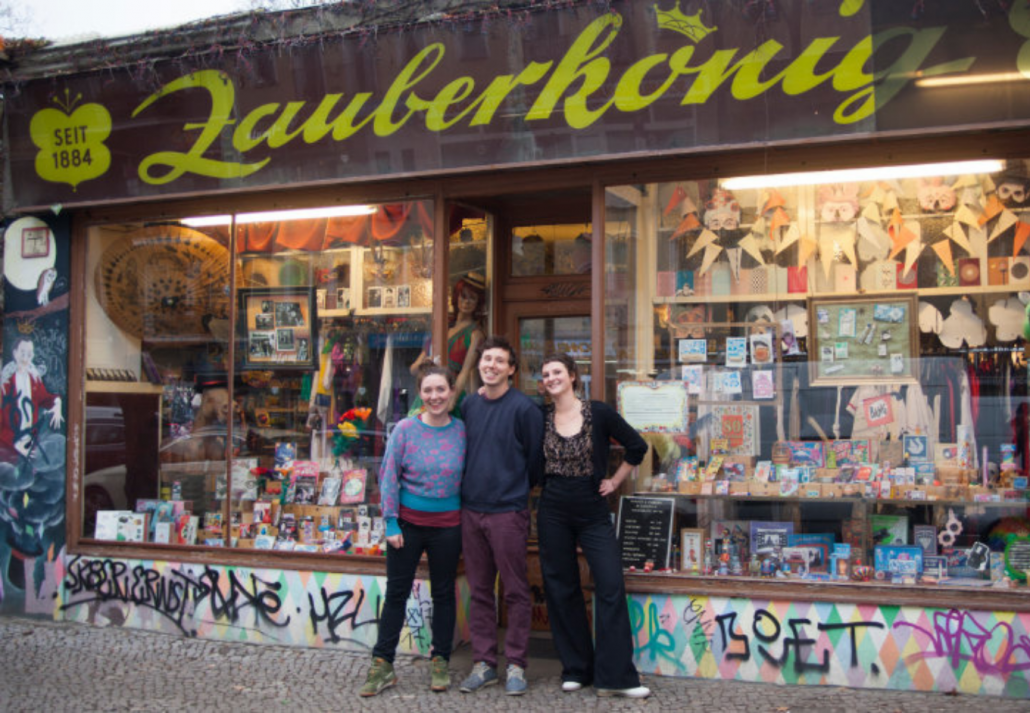 Zauberkönig in Neukölln is a true Berlin institution for the greatest souvenirs. Founded in the 19th century, this cute spot is one of the oldest gift shops in the world.
Since 2012 it's been run by Kirsi Hinze and Karen Goetzke but it still resembles the days when the store's been run by Karen's grandfather. It's a place that brings out the joy in every customer, with practical jokes, tricks, and funny costumes.
If you're looking for an offbeat activity in Berlin, get ready to visit this magic store and see their quirky products. We promise there's something for everyone!
Address: Zauberkönig, Hermannstr.84, 12051 Berlin-Neukölln
Street Food Thursday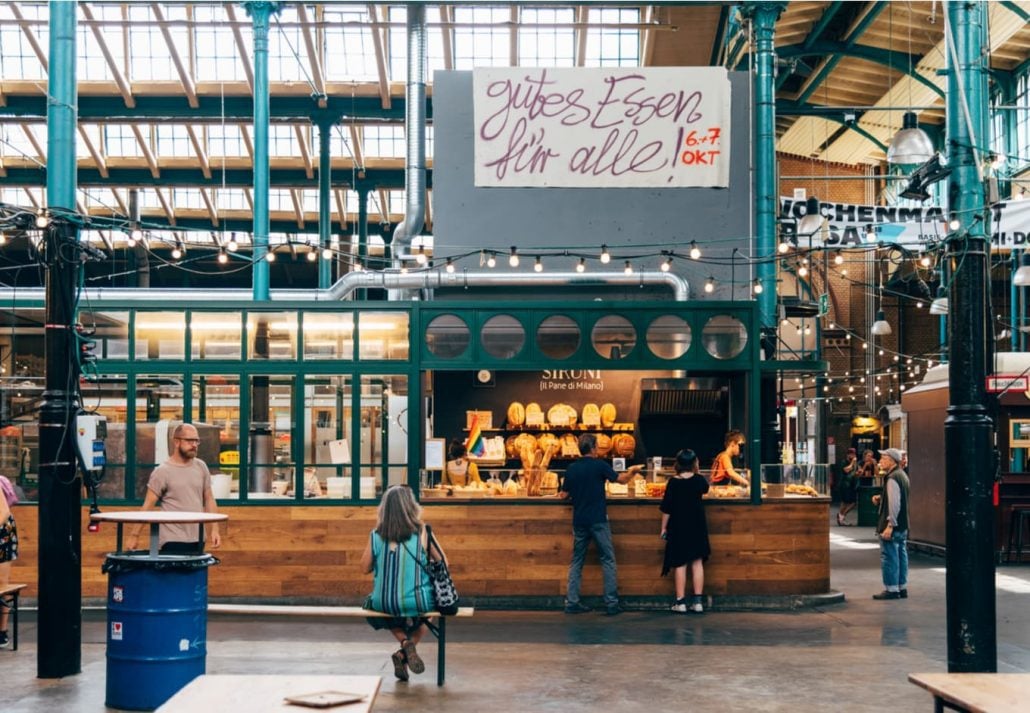 Food tours are the best bet for travelers seeking to discover Berlin in a unique way. A must-visit is Street Food Thursday, an indoor market hall known for offering delicious food like fiery Mexican tacos, Berlin beef balls, Peruvian ceviche, and ridiculously colorful desserts.
Vendors from all over the world present an extensive selection of street food on the weekly rotating lunch menu. Some of the local's favorites include a carrot cake at Aunt Benny Cake's, oysters at Küstlichkeiten, and last but not least Big Stuff Smoked BBQ pulled pork. Considered one of the best street food markets in Berlin, the place also has a wide variety of stalls selling craft beers, wines, and freshly made cocktails.
Seeing Art In A UNESCO World Heritage Site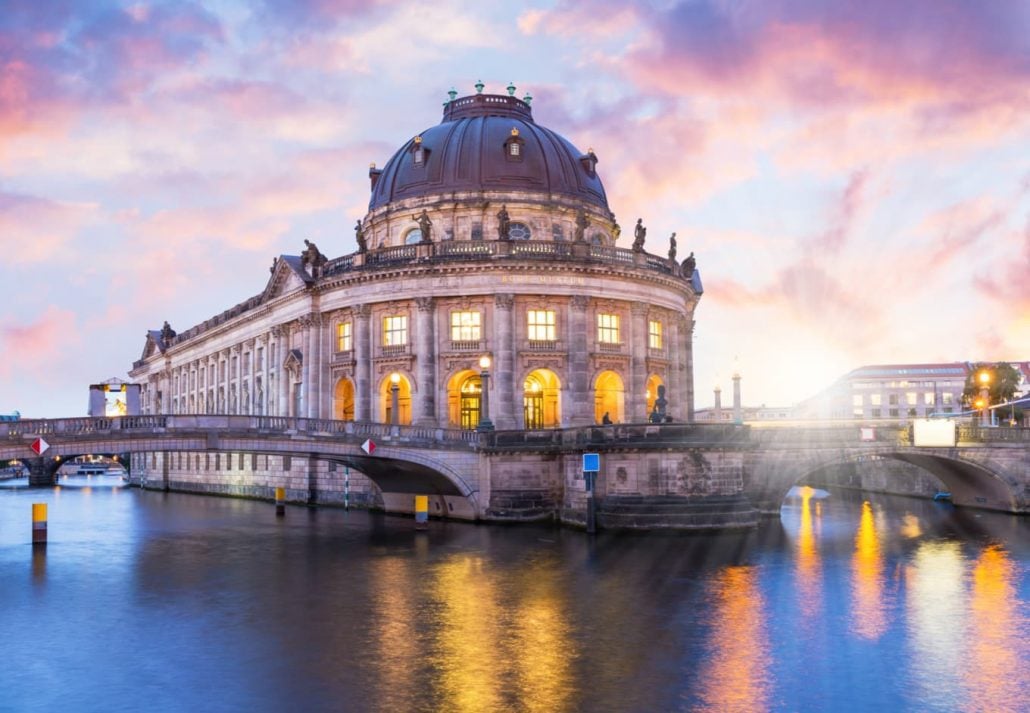 Did you know that Berlin has its own island filled with museums? Yes! Dubbed "Museum Island", this treasured complex is made up of five museums — the Altes Museum, the Neues Museum, the Alte Nationalgalerie, the Bode-Museum, and the Pergamonmuseum —, built from 1830 to 1930 by order of the Prussian Kings.
The island was designated a UNESCO World Heritage Site, and its museums harbor amazing collections filled with treasured antiques and artworks, including a century-old bust of Queen Nefertiti (Neues Museum).
FAQ
What are great unique activities in Berlin, Germany?
Free walking tour of Berlin's street art
Admiring the East Side Gallery & the Berlin Wall
Exploring Berlin's underground
Taking a segway tour
Visiting the David Hasselhoff museum
Sightseeing around Alexanderplatz
Shopping at the Zauberkönig magic store
What are some other interesting places to visit in Berlin, Germany?
Berlin Zoo
Checkpoint Charlie
DDR museum
Berlin Hohenschönhausen Memorial
Treptower Park
Pergamon Museum
Kaufhaus des Westens – Europe's largest department store
Spy Museum
Urban Nation – Street art museum
Reichstag building – the German parliament building
Holocaust Memorial
Ramones Museum (the first and only museum dedicated to the American punk rock band)
The Topography of Terror Museum
CuddlyNest provides all accommodations to all travelers at the best price. Find unlimited travel inspiration on our blog and social media channels.
You Might Also Like:
13 Amazing Museums and Galleries in Berlin, Germany
Top 7 Traditional German Foods – German Cuisine
Walk around Berlin through the big screen
Places To Stay In Berlin, Germany