Berlin and Los Angeles have more similarities than you might think. Both are thriving metropolises that have travelers sighing over their museums, diverse neighborhoods, bustling nightlife, and multicultural restaurants.
But there are a few key differences between these cosmopolitan cities as well. Berlin is best known for its turbulent past and century-old historical sites, while LA is an indulgent destination where visitors and locals can enjoy coastal beaches and luminous Southern California weather.
To help you decide which city to visit next, we've created a thorough guide breaking down the main differences between Berlin and Los Angeles when it comes to travel costs, weather, food, attractions, and more. Have a look below to learn more!
Find Places To Stay in Berlin | Find Places To Stay in Los Angeles
Berlin vs Los Angeles – Comparison Guide
Population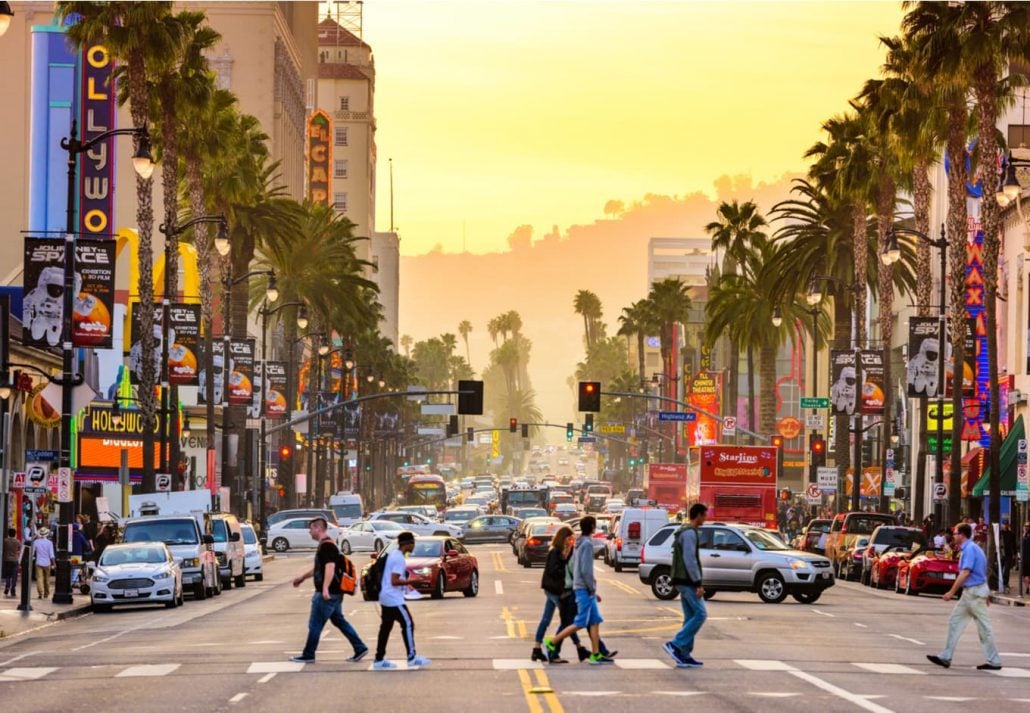 Berlin is among the world's most international cities. Out of its 3.7 million residents, almost 790,000 are foreigners and represent more than 190 nations, with the majority of immigrants coming from Turkey and Eastern Europe.
The average age of Germany's capital population is 42, making it one of the world's youngest cities.
Boasting a young and diverse population, it's no wonder that Berlin is such a fun place to visit. The city is home to a plethora of restaurants representing an array of cuisines — from Lebanese to Vietnamese —, as well as a vibrant lineup of events that celebrates Berlin's diversity.
Not to mention that the German capital is a magnet for creative types from all over the world that are drawn to the city's underground nightlife and cultural scene.
Los Angeles is home to 3.973 fiercely proud "Angelenos", making it the second most populated city in the United States.
The city includes a diverse population when it comes to race, ethnicity, and nationality, with residents from China, South Korea, Vietnam, and more. Roughly 86 different languages are spoken in LA!
For that reason, LA is a great city and a melting pot of cultures overflowing with vibrant neighborhoods, such as Koreatown, Little Tokyo, and Chinatown.
Trip Costs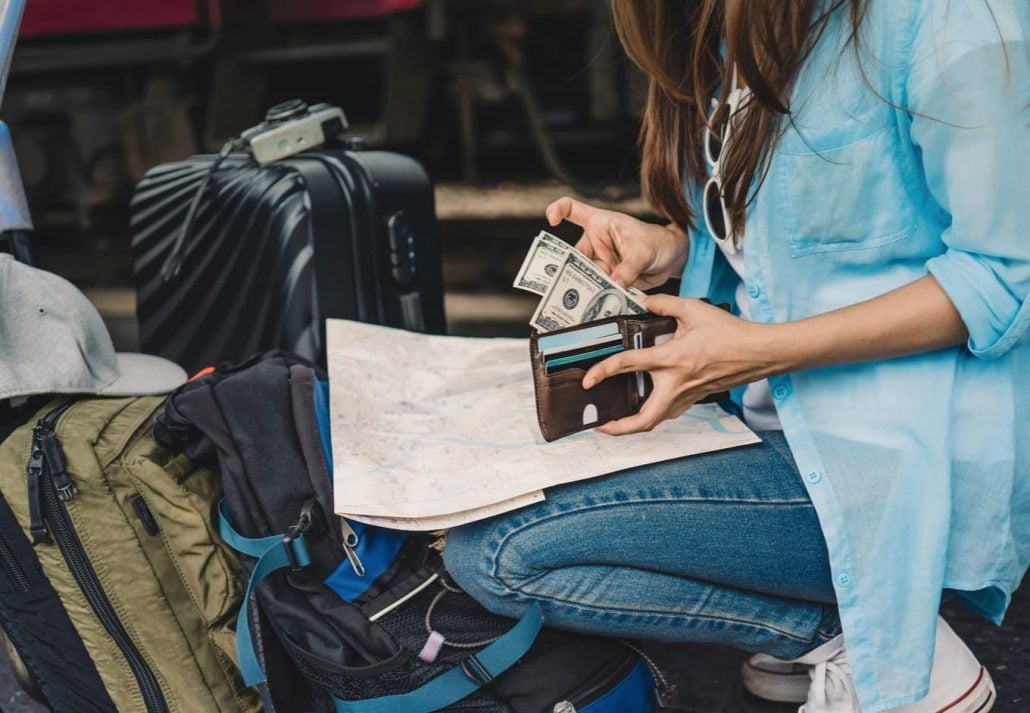 When it comes to travel prices, Berlin is cheaper than Los Angeles. A vacation in the German capital for one week usually costs around €768 for one person, while a trip to LA is around $1,342 (€1,277.19) for one person.
The average price for one person for accommodation in Berlin is €60, while in Los Angeles it's $111 (€105.64). Transportation costs are also higher in LA ($33/€31 per person versus €14 in Berlin), especially because in Berlin it's possible to explore the city center attractions on foot.

Public Transport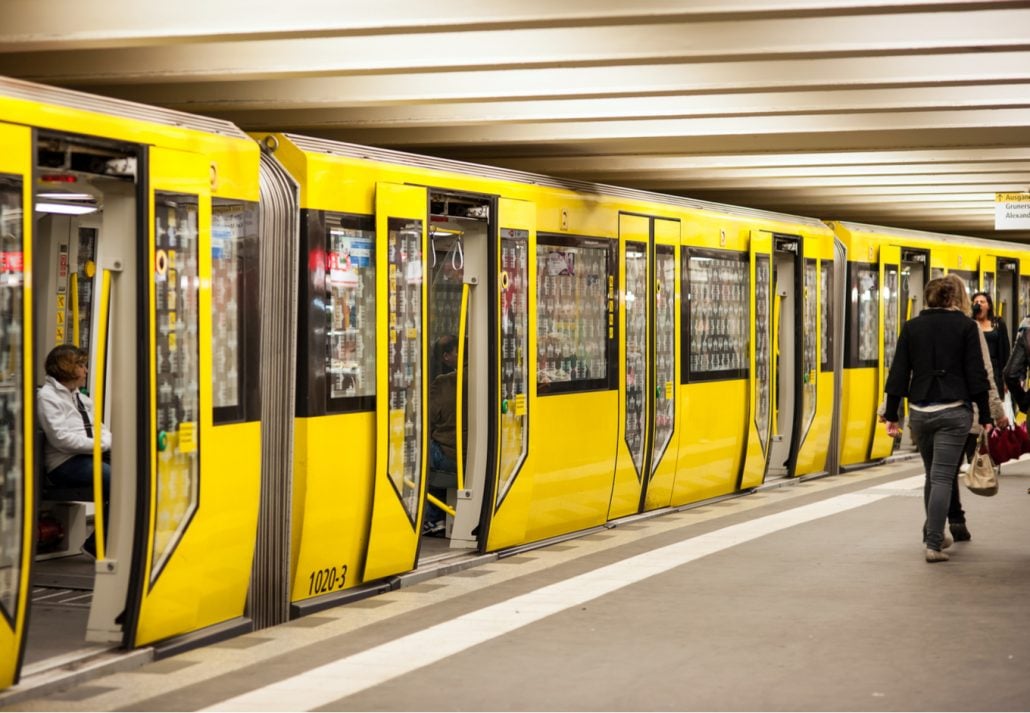 The public transport in Berlin is hard to beat. Extensive and well-developed, the network comprises U-Bahn Trains, S-Bahn, and buses, which take both locals and travelers to all corners of the city and beyond.
Aside from covering the entire German capital, Berlin's extensive network of public transport is comfortable, safe, and punctual, making it fairly easy to navigate around the city center and reach the suburbs.
Los Angeles has a bad reputation for its traffic jams, and limited public transportation system, making travelers concerned about how to navigate around the city.
This highly cosmopolitan destination is still heavily car-dependent, and the public transportation network has fame for being inefficient. 
However, over the past years LA's mass transit it's being developed, comprising bus, light rail, subway, and bike-share services that reach just about every corner of the county.
The Los Angeles Metro system has six rail lines that span the city (for over 100 miles) and two services that operate buses. There are also bus lines connecting all the major parts of the Los Angeles area.
Tip: be sure to get internet with unlimited data to use the GPS and navigate around the cities smoothly.
Recommended Read: A Complete Guide To Public Transport in Berlin

Nightlife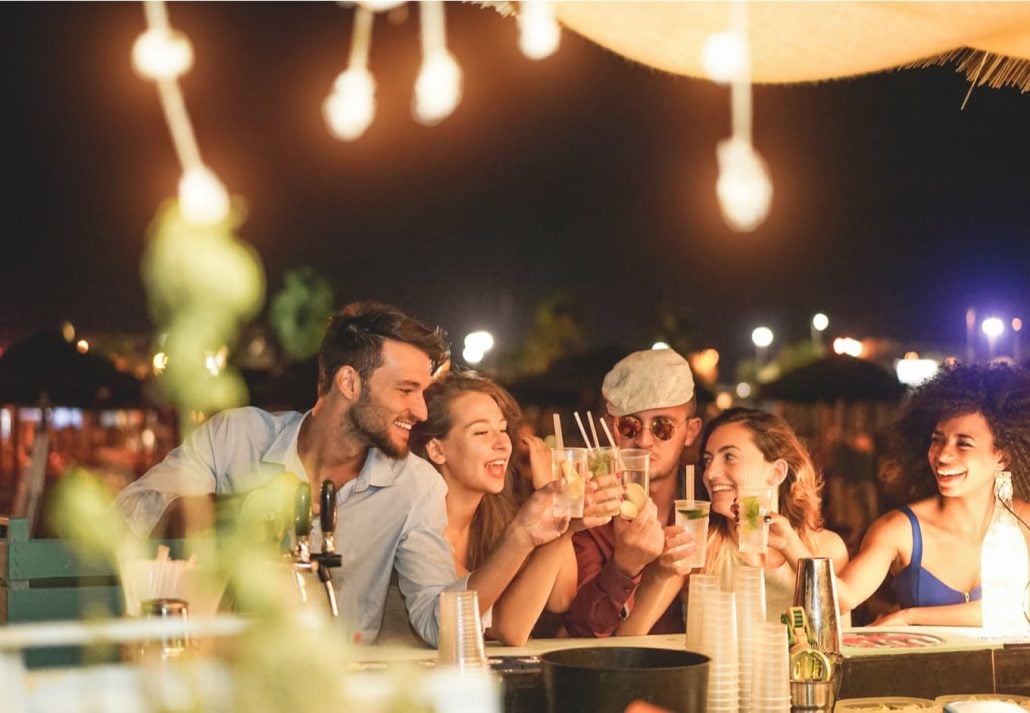 Berlin is praised for its unrivaled nightlife, which is often considered one of the best in the world. The city is home to a dazzling wealth of clubs where visitors can experience life-changing techno parties that go on for literal days.
Not to mention that Germany's capital boasts irresistible bars that suit every taste: from laid-back beer gardens to intimate speakeasies and modern rooftop terraces. So whether you're in search of some alcohol fix or raucous parties, you're sure to find it in Berlin.
What Los Angeles excels at is nightlife. The city is home to a dazzling array of coveted clubs that host world-class international DJs and attract the hottest crowds.
Plus, LA also flaunts a collection of sleek rooftop bars that are perfect for cocktails with city views, stylish music venues ideal for a fun night out with friends, and legendary theatres where sought-after stand-up comedy shows are held.
Attractions & Things to Do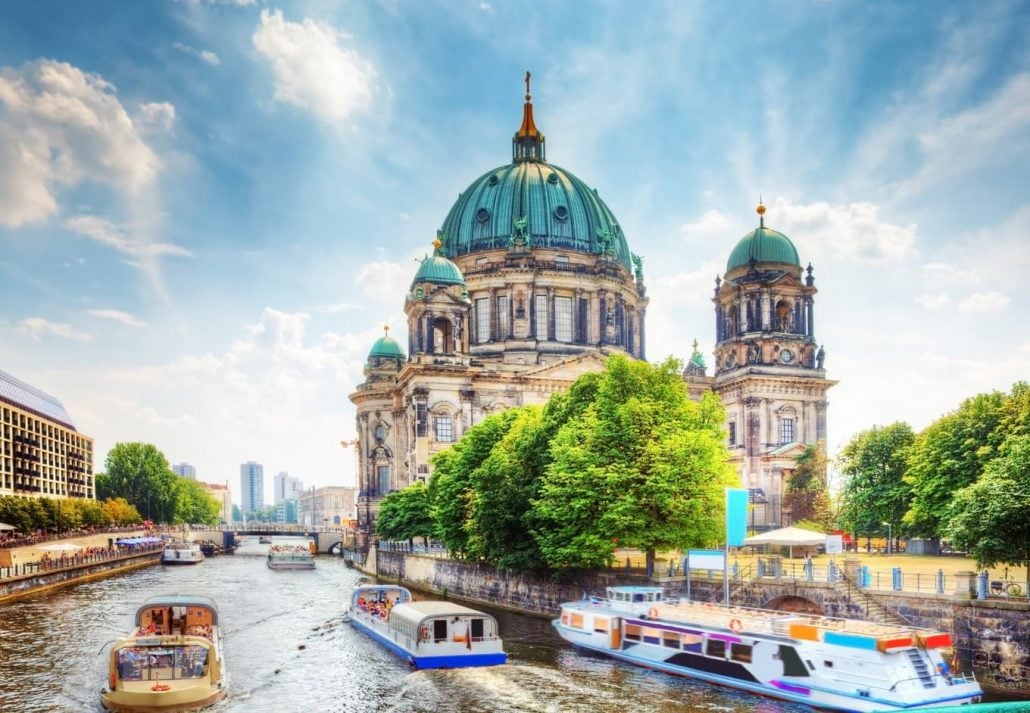 Known for its tumultuous past, Berlin is the perfect destination for history buffs seeking to learn more about major events such as World War II and the Cold War.
Must-visit sites include the Brandenburg Gate, Reichstag Building, East Side Gallery (former Berlin Wall), and the Holocaust Memorial.
Are you a culture vulture? No worries! Berlin is home to a myriad of cutting-edge art galleries, as well as world-class museums, most of which are located within the Museum Island complex.
With around 75 miles of coastline that stretches from Malibu to Long Beach, Los Angeles is the perfect destination if you're craving some time by the ocean.
L.A.'s vibrant beach scene encompasses bucket-list places Zuma Beach, El Matador State Beach, and Leo Carrillo State Beach, which are must-visits during the summertime.
Nature lovers can't pass up the chance to visit the 160-acre Runyon Canyon Park, one of the most popular hiking destinations in Los Angeles, located close to the Santa Monica mountains.
The city also has an array of cultural attractions on offer, including big-name museums like The Broad, home to a treasured collection of contemporary artworks by Jeff Koons, Roy Lichtenstein, Andy Warhol, and other talented art geniuses.

Weather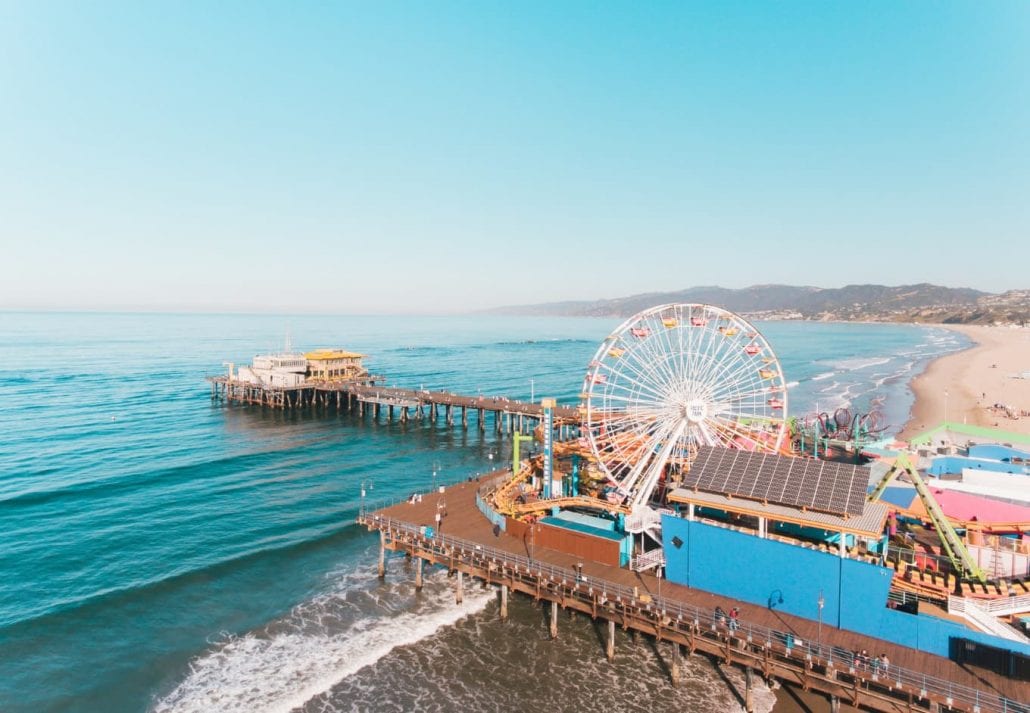 In Berlin, the climate is moderately continental, characterized by cold winters, with average temperatures around (0 °C or 32 °F), and moderately warm summers with daytime temperatures hovering around 25 °C.
Therefore, the best time to visit the German Capital, Berlin, is May through September when the weather is ideal for sightseeing and staying outdoors.
Los Angeles' weather is hard to beat. The season has a pleasant  Mediterranean climate characterized by comfortable temperatures all year round (hovering at 23°C).
On average, there are 284 sunny days per year in Los Angeles, making it a perfect year-round destination.

Food
Aside from plenty of entertainment, Berlin and Chicago have an unlimited variety of food and dining in every class, making them prime destinations for foodies.
Berlin has a diverse food scene, making it possible for visitors can enjoy culinary experiences from different countries.
There, you'll find not only traditional German eateries, but also restaurants conveying the flavors of places like Vietnam, Japan, Italy, France, Lebanon, and more.
If you're looking for an affordable food experience, be sure to read this guide to the best street food in Berlin.
While LA does not have a specific cuisine, the city is home to an array of multicultural restaurants representing the flavors of several countries.
Given its proximity to Mexico's border, Los Angeles is known for having the best Mexican food in the United States.
Seeking a life-changing tamale? Go to La Mascota Bakery. For standout tacos, Petty Cash is the place to visit.
Continue your gastronomical tour with a visit to Soko, where you'll sample delicate sushi creations, and be sure to stop by Soban Restaurant to eat authentic Korean dishes.
FAQ Berlin Los Angeles Comparison Guide
Is Berlin cheaper than Los Angeles?
Yes. A one-week trip to Berlin usually costs around €768 for one person, while a trip to LA is around $1,342 (€1,277.19) for one person.
Which city is better Berlin or Los Angeles?
It's impossible to choose the best city. Both cities are vibrant, cosmopolitan, multicultural, and filled with amazing things to see and do.
Are Berliners friendly?
Berlin is a diverse and multicultural city known for its vibrant arts scene, history, and alternative culture. The city attracts people from various backgrounds and has a reputation for being open-minded and tolerant. While initial interactions with Berliners may seem reserved or distant, once you establish a connection or break the ice, they can be friendly, engaging, and helpful.
How does Berlin compare to Los Angeles?
Both Berlin and Los Angeles are big cosmopolitan cities with thriving cultural scenes, amazing dining options, and plenty of things to see and do. Los Angeles, however, is significantly larger in terms of both size and population. LA is also associated with the entertainment industry, including Hollywood, while Berlin has a reputation for being a hub for creativity, experimentation, and alternative culture.
CuddlyNest provides all accommodations to all travelers at the best price. Find unlimited travel inspiration on our blog and social media channels.
You Might Also Like:
The 5 Best Gay Bars And Clubs In Berlin, Germany
The Best Hotels In Dresden, Germany
The 7 Best Restaurants In Berlin, Germany
The 12 Best Things To Do In Berlin, Germany
Visiting New York Ranked Attractions
Berlin vs Paris: How Does It Compare?
Berlin vs London: How Does It Compare?
Prenzlauer Berg and Friedrichshain Area Guide, Berlin