There may be vibrant LGBT scenes in other major cities, but none can compare to the capital of Germany. This city has it all – safe and picturesque districts, a dynamic community, wonderful greenery, thousands of mouthwatering restaurants, and cultural events unlike anywhere in the world. Gay clubs, gay saunas, and bars can all be found in Berlin which boasts the anything-goes atmosphere.
In recent years, locals and travelers love to visit the Schöneberg district which is the major center of Berlin's LGBTQ+ culture. Additionally, Kreuzberg and Friedrichshain also have a large offer of gay parties – from drag shows to low-key quiz nights.
Today, we're introducing you to the best gay clubs and bars in Berlin that you seriously have to visit. Take a look!
Find Places To Stay In Berlin, Germany
Popular Gay Bars & Clubs In Berlin, Germany
Schwules Museum – Bar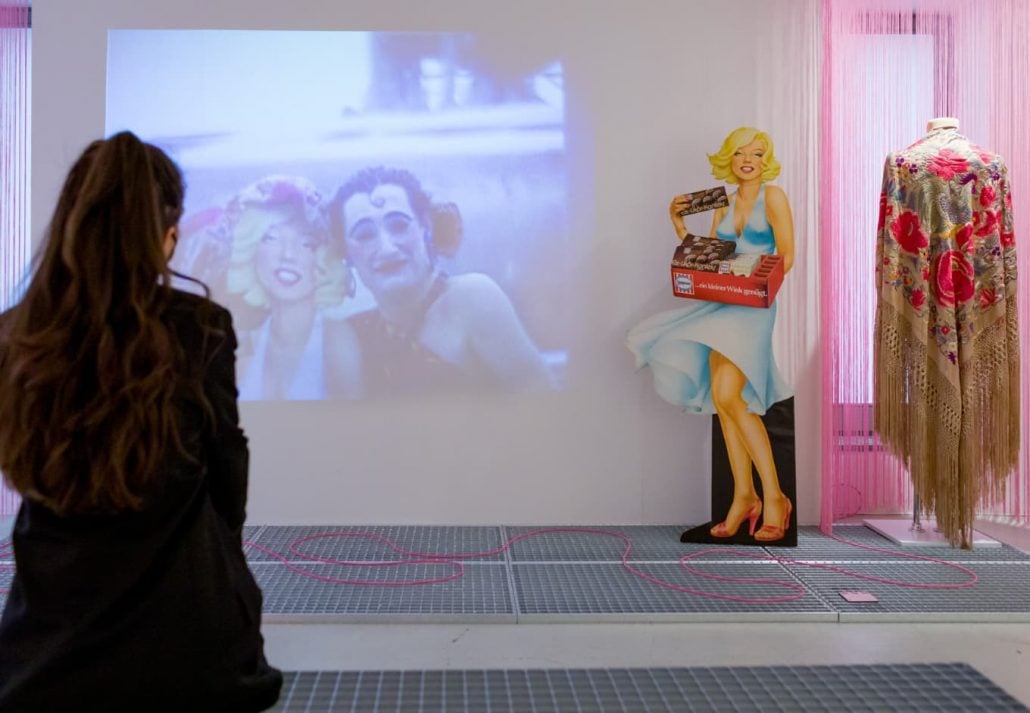 Photo Credit: The Schwules Museum
The Schwules Museum has been documenting and representing the LGBT community since 1985. This effort has produced a one-of-a-kind collection on gay history and the progression of gay emancipation, as well as documentation of self-expression restrictions.
In addition to being one of Berlin's most prestigious museums, it also features a peaceful café for visitors seeking a more relaxed atmosphere in the bustling city. Stop by for coffee or lemonade, and maybe purchase a book of your interest at the shop on the site.
Thanks to the great atmosphere, it's described as one of the coziest gay bars in Berlin.
Address: Lützowstraße 73, 10785 Berlin, Germany
Silver Future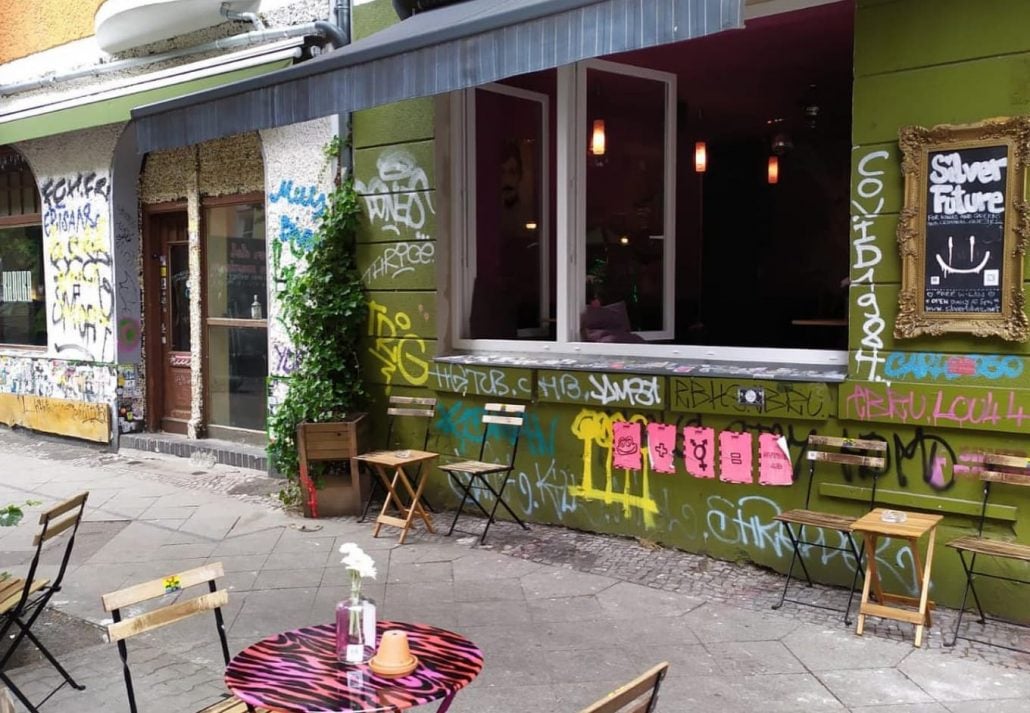 Photo Credit: Silver Future
Come to Silver Future for a tasty cold drink and stay for the great crowd that accumulates as the night progresses. This little hangout can get pretty crowded, but that's part of its charm. This club is a perfect representation of Neukölln's thriving gay scene.
The design of tables, chairs, and numerous artworks on the walls are as diverse as the customers. Visitors from Europe and the rest of the world love to come here for the welcoming atmosphere, friendly staff, and a great selection of drinks. The fairly affordable specials are yet another bonus here.
Address: Weserstr. 206, 12047 Berlin, Germany
Recommended Read 6 Clubs In Berlin For A Memorable Night Out
Südblock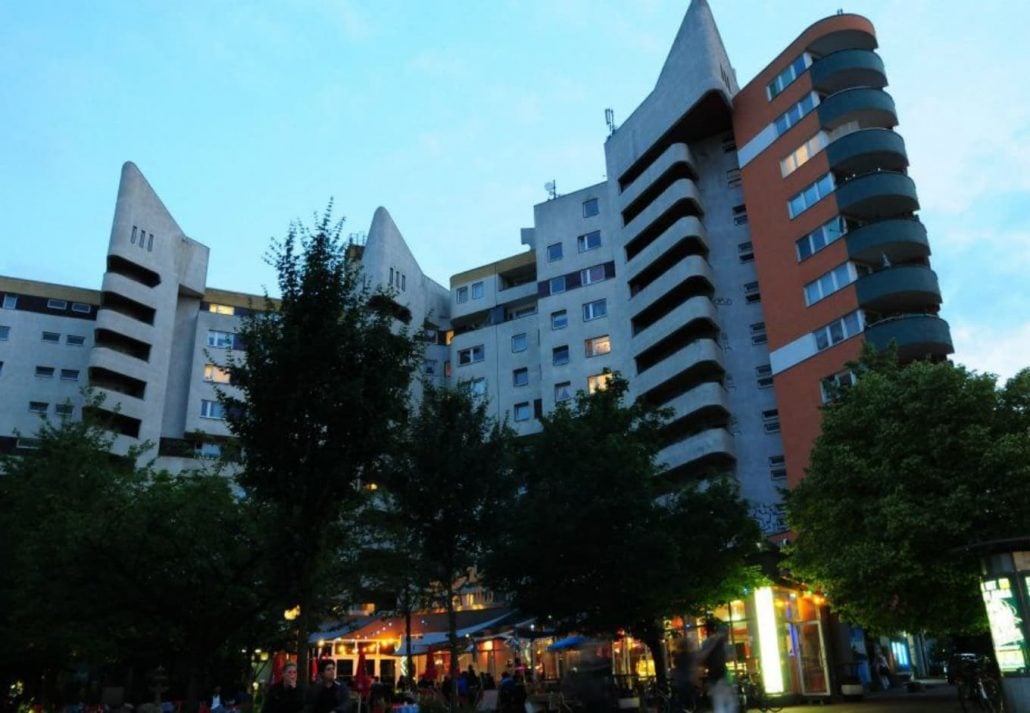 Photo Credit: Südblock
Founded in 2010, this bar rapidly grew Kreuzberg's LGBT community. The mixed crowd loves to dance all night long at the famous Kottbusser Tor. Check the night program before going to see the upcoming activities but mostly expect speeches, quizzes, clubbing, and so much more. Südblock also serves yummy dishes that range from breakfast to late-night comfort food.
What sets the Südblock apart from most gay bars is its commitment to inclusivity. In addition to LGBT individuals, the Turkish community in the area is also represented. During the hot sunny days, this is where you'll uncover the city's most urban beer garden with a view of the U-Bahn station.
Plus, popular artists such as Grimes, and Joel Gibbs have performed here. Most visitors come from different countries around the world for good music and good vibes.
Address: Admiralstraße 1-2, 10999 Berlin, Germany
BLOND Cocktailbar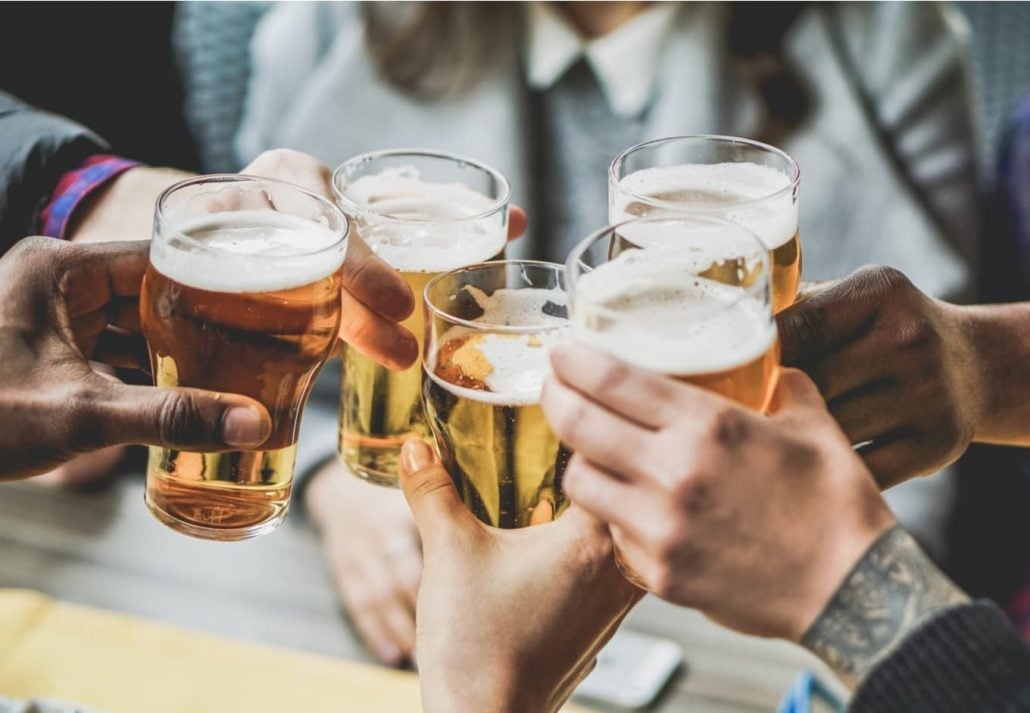 This popular gay bar in Berlin presents itself as a relaxing coffee shop during the day and the hottest cocktail bar at night with over 80 unique cocktails to choose from. It features music, parties, and a chill retro ambiance.
The bar was visited by Udo Kier, Pet Shop Boys, and countless other high-profile celebrities. Even though it's known for its extensive list of cocktail creations, it provides guests with fantastic nights featuring karaoke and music boxes.
Blond is an ideal spot for those looking for something low-key but still extremely entertaining.
Address: Eisenacher Str. 3a, 10777 Berlin, Germany
Woof Berlin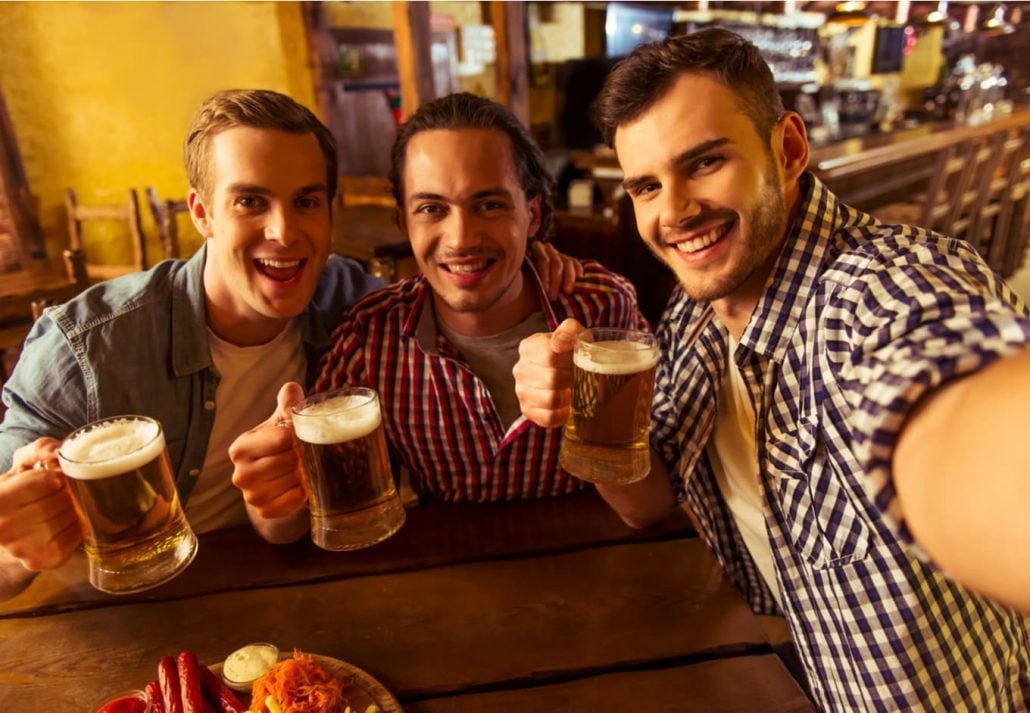 Located in the heart of Berlin nightlife in the Schoeneberg district, Woof is the ideal spot for gay men. This gay bar is open daily from 5 pm to 2 am, even on a Sunday night. It offers fun-themed parties every day of the week, a wide selection of drinks, and attracts a diverse crowd. An inside smoking room and dark room are also available to guests.
A strong feel-good factor and a laid-back attitude are guaranteed and the warm decor along with the charming staff only adds to that atmosphere. The bartenders are attentive and go out of their way to make the customer happy. It really is one of the best gay bars in Berlin.
Address: Fuggerstraße 37, 10777 Berlin, Germany
FAQ
What are other famous gay bars and clubs in the German capital?
Zum Schmutzigen Hobby
SchwuZ
Monster Ronson's Ichiban Karaoke
Connection Club
Tom's Bar
Is Berlin good for LGBT?
Berlin allows the free celebration of the LGBT lifestyle throughout the year – not just on Christopher Street Day. In Schwules Museum, an exhibition illustrates the long history of tolerance in the German capital.
You can discover many gay bars, gay clubs, and events here. Plus, a large LGBT cinematic program, numerous activities, and Pride days on the Spree. The center of gay Berlin is located at Nollendorfplatz in Schöneberg, just next to the Zoo.
CuddlyNest provides all accommodations to all travelers at the best price. Find unlimited travel inspiration on our blog and social media channels.
You Might Also Like:
Prenzlauer Berg and Friedrichshain Area Guide, Berlin
The Best Hotels In Dresden, Germany
Navigating Neukoelln – Your Guide To Berlins Hippest 'Hood
The Best Kreuzberg And Schöneberg Area Guide
The 12 Best Bars in Berlin, Germany
A Guide To The Best LGBT Party Scene in Berlin, Germany