There's no shortage of great places where you can find a proper pour in Berlin. Known for its unrivaled nightlife, the German capital boasts an ever-evolving bar scene, with a place to suit every taste: from laid-back beer gardens to intimate speakeasies and modern rooftop terraces.
Thirsty? These 11 addresses will bring you the best cocktails, and the most stylish settings to enjoy your drink — whether you're seeking an intimate escape or a fun hangout before hitting the dance floor. Read on to discover the best bars in Berlin!
Find Places To Stay In Berlin, Germany
The 12 Best Berlin Bars
Prater Biergarten
Inaugurated in 1837, Prater is Berlin's oldest beer garden and a great spot for an outdoor drink. The beer, of course, is the focus here, with glasses of some of Germany's best bottles available to try. The food has also been wonderfully ramped up, with traditional snacks such as potato salad (kartoffelsalat), pretzel (laugenbrezel), and grilled sausage (thüringer rost bratwurst).
Take a seat on one of the countless wooden benches, and have locally-brewed beers under the canopy of lush trees.
Please note that Prater Biergarten is a cash-only beer garden.
Address: Prenzlauer Berg, Kastanienallee 7-9
Opening Hours: Opens daily from 4 p.m (weather permitting)
Buck and Breck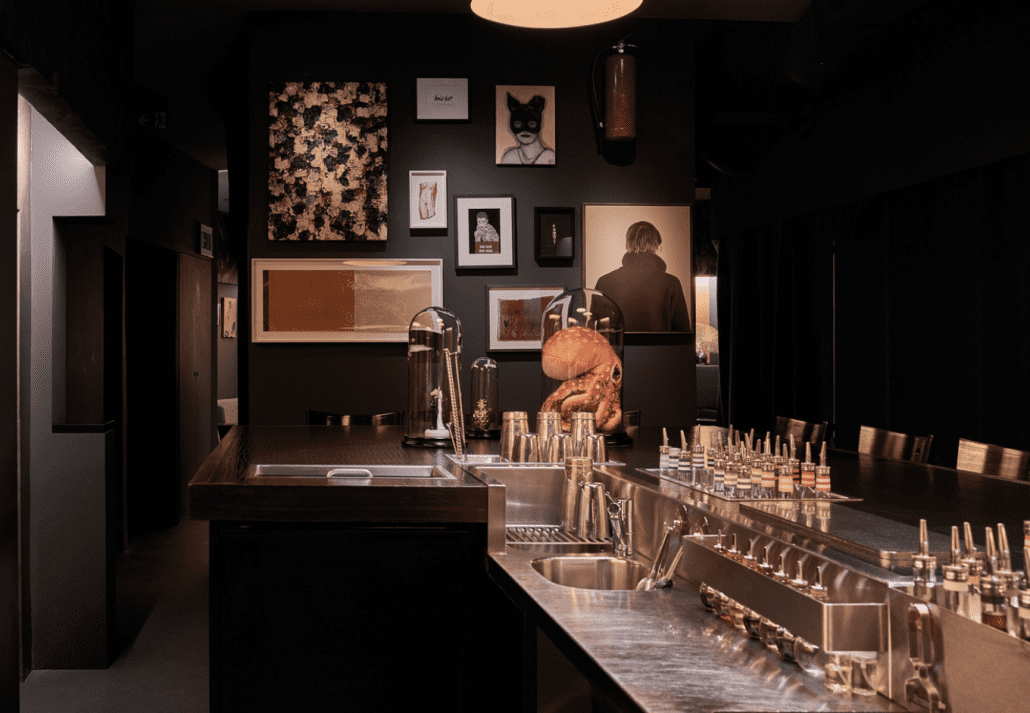 Now here's one of Berlin's truly great spaces. Hidden between a police station and Doris Bistro, in the rooms of a former shop on Brunnenstrasse (you'll need to ring the doorbell to get inside), Buck and Breck treat guests to a memorable experience— to say the least.
Located in the hip area of Kreuzberg, this tiny bar has a capacity of only 14 people, and it's all about classically crafted cocktails, and Champagne. Their signature drink is the Buck & Breck cocktail, made ou from a recipe that dates back to the 19th century.
Address: Brunnenstraße 177
Opening Hours: Open From 7 pm to 1 am | Closed on Saturdays
ORA Restaurant & Wine Bar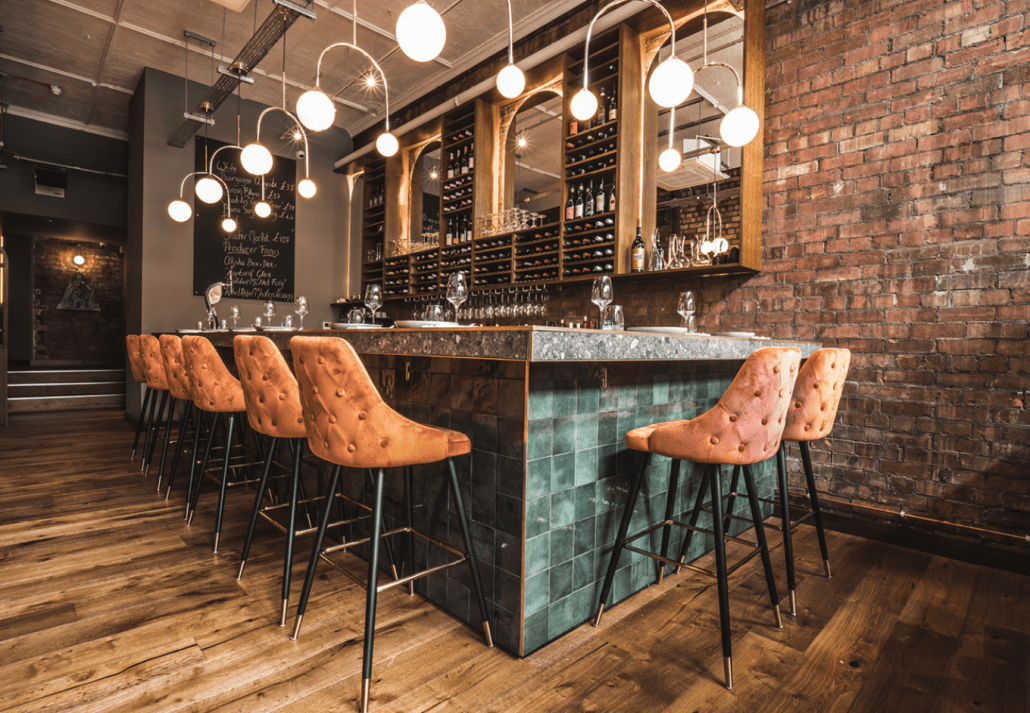 ORA is one of the most eye-popping places in Berlin. Set within a gorgeously decorated pharmacy from 1860, the location still maintains its original woodwork and ceiling cornices, which date back to the 1860 and the 1920s.
The food menu of this trendy cocktail bar is a delight, filled with European-inspired seasonal dishes, all made with organic ingredients. However, it's the wine list — with bottles from Spain, Portugal, and South Africa — that steals the show.
There are also expertly crafted cocktails, including classics like martini and g&t, with smart little tweaks, of course.
Address: Oranienpl 14
Opening Hours: Tuesday – Saturday | 5 pm to 12 am
Klunkerkranich
Klunkerkranich is one of the best bars for a sunset drink with friends. Perched on top of the parking garage of the Neukölln Arcaden mall, this urban beer garden hosts vibrant parties with DJ sets and live music, and feels almost like an open-air club.
A great place for watching the sunset in the early evening, while enjoying a lip-smacking German beer!
Address: Karl-Marx-Straße 66 (Neukölln Arcaden)
Opening Hours: Monday, Tuesday, Wednesday | 18.00 till late. Thursday, Friday, Saturday, and Sunday | 16.00 till late.
Prinzipal Kreuzberg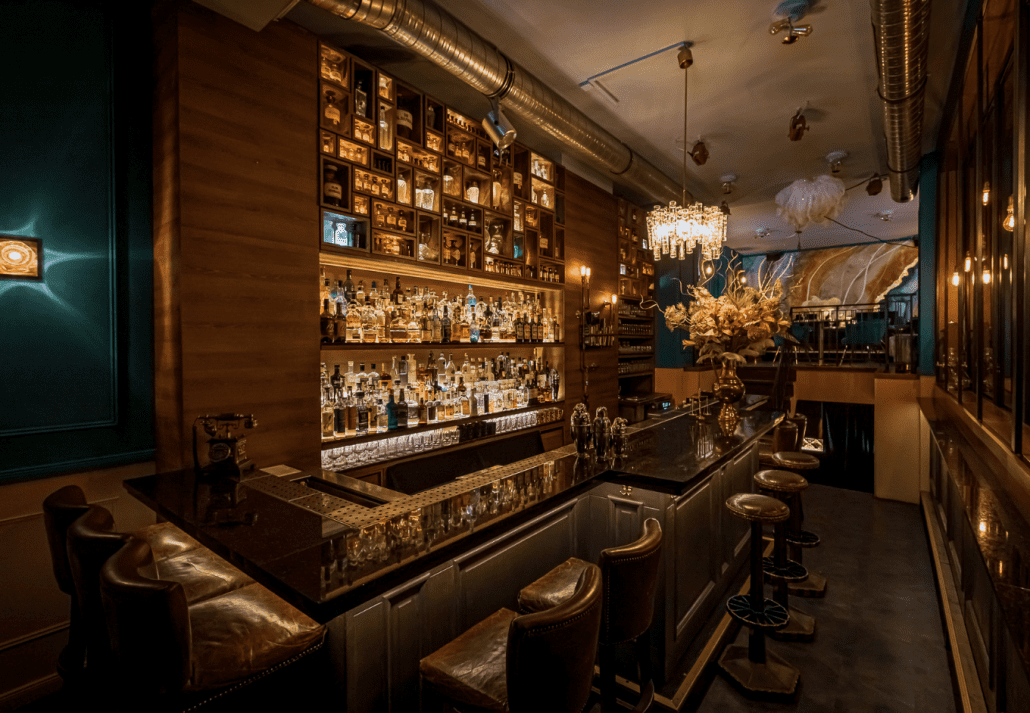 Sef-described as a "rabbit hole" of decadence, Prinzipal is a burlesque-inspired bar that transports guests immediately to the 1920s. The cocktails are artfully made with high-quality spirits and freshly squeezed juices — the mixologists also use lots of homemade syrups, infusions, and bitters. Or, if you prefer a tailor-made cocktail, chat to the bartender about your favorite tipple.
Address: Oranienstraße 178
Opening Hours: Friday-Saturday | 9 pm to 1 am
Fragrances Bar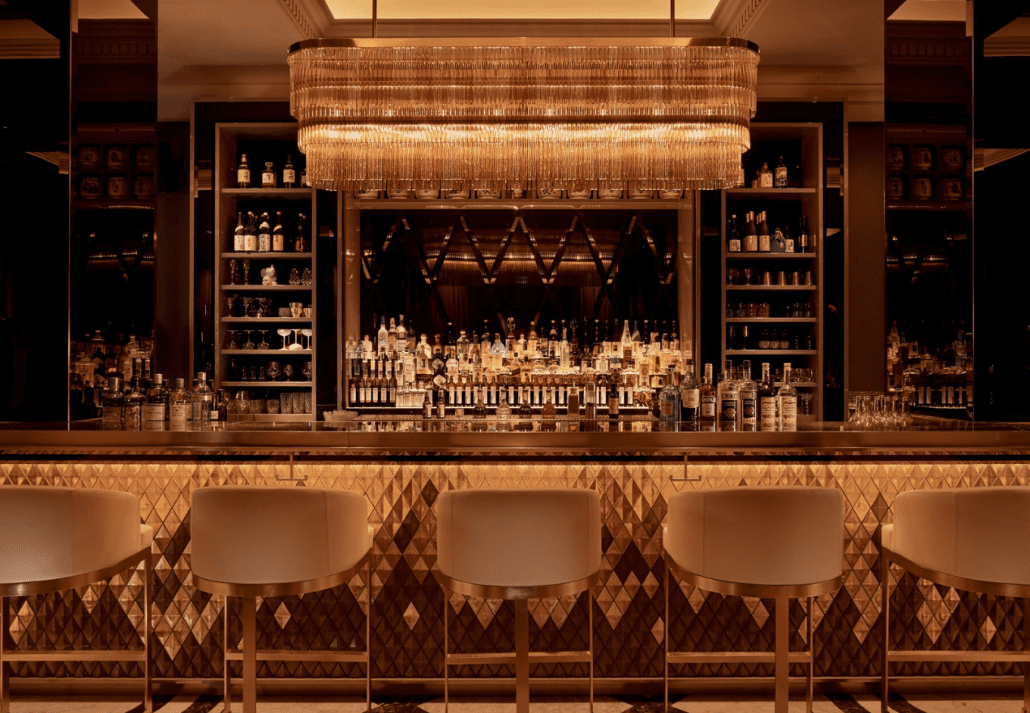 Gloriously located in Ritz Carlton Berlin, Fragrances is an intimate cocktail bar where the art of cocktail making and the world of perfumes collide. Developed by expert mixologist Arnd Heißen, the concept is to provide guests with a truly sensorial experience.
This is how it works: the menu has a selection of elegant perfumes by brands like Bulgari, Armani, and Guerlin. After sniffing the fragrances, customers pick their favorite and get a customized drink based on their preference.
Up to 16 ingredients are used in the making of each drink, which is promised to taste similar to how the selected fragrance smells.
Address: Potsdamer Platz 3
Opening Hours: Thursday – Monday | 6 pm until 9 p.m.
Madame Claude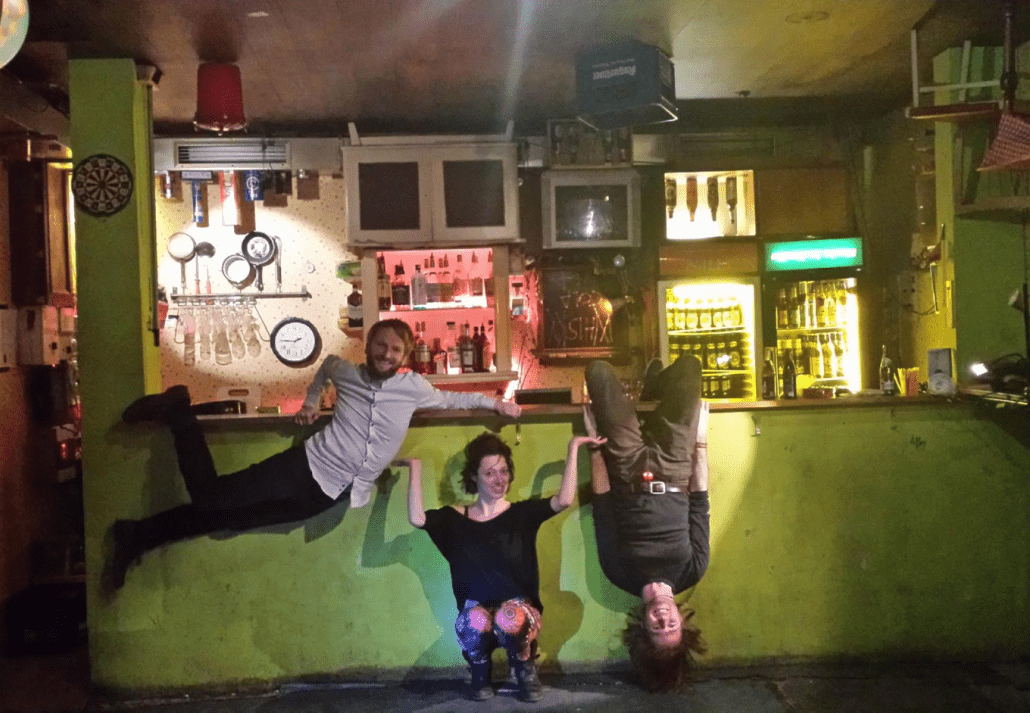 Madame Claude is the perfect spot for those seeking to enjoy Berlin's alternative and underground culture. Housed inside a former brothel, the bar is creatively decorated with home furnishings (tables, kitchenware, chairs), all hanging upside down, which creates a dizzying optical illusion. There's even a ping-pong table available for playing!
Cocktails are not Madame Claude's highlight. Instead, this bar draws crowds thanks to its vibrant events, which include live concerts, DJ sets, and even music quizzes.
The perfect spot for a fun night out in Berlin!

Address: Lübbener Str. 19
Opening Hours: Madame Claude is temporarily closed, but it'll reopen on the 1st of July
Green Door Bar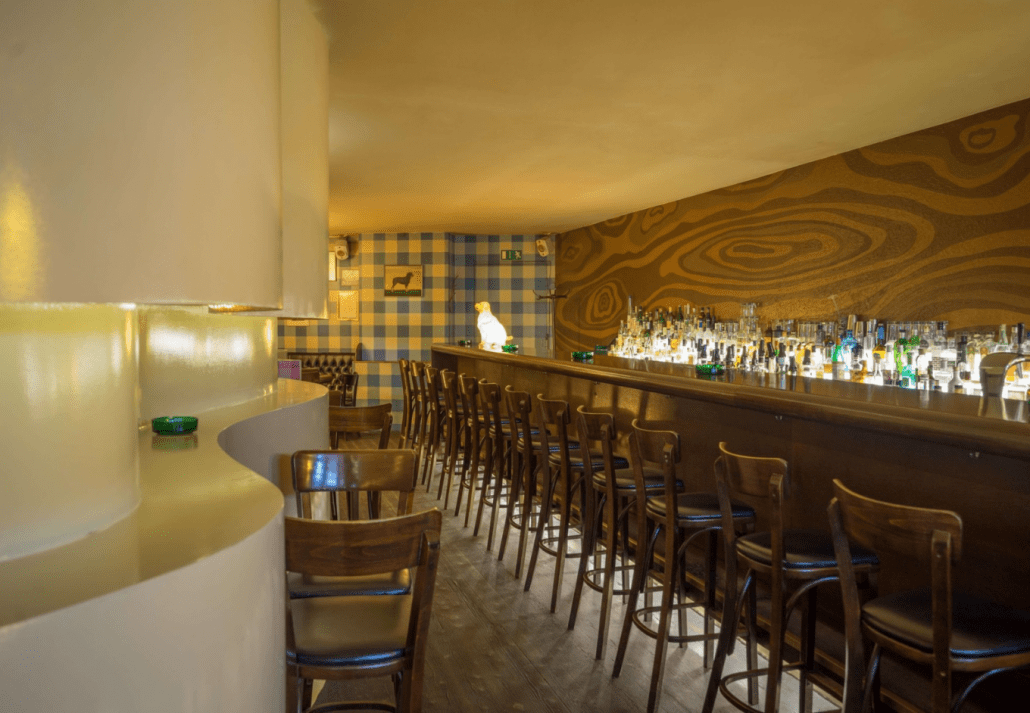 This stylish cocktail bar will make you feel like you're in a David Lynch movie. Hidden behind a green door, the place was founded in 1995, and it's stylishly decorated with old-school furniture imported from New York in the nineties.
Once seated in the long bar, you'll be able to indulge in classic and signature drinks, such as g&t, as well as signature cocktails. We suggest kicking off with "The Soft Moon", made with Ginjo sake, vermouth, Rosé Verjus, Peruvian pisco, and lavender-almond Orgeat.
Address: Winterfeldtstraße 50

Opening Hours: Open Tuesday – Sunday | From 6 pm until late
Monkey Bar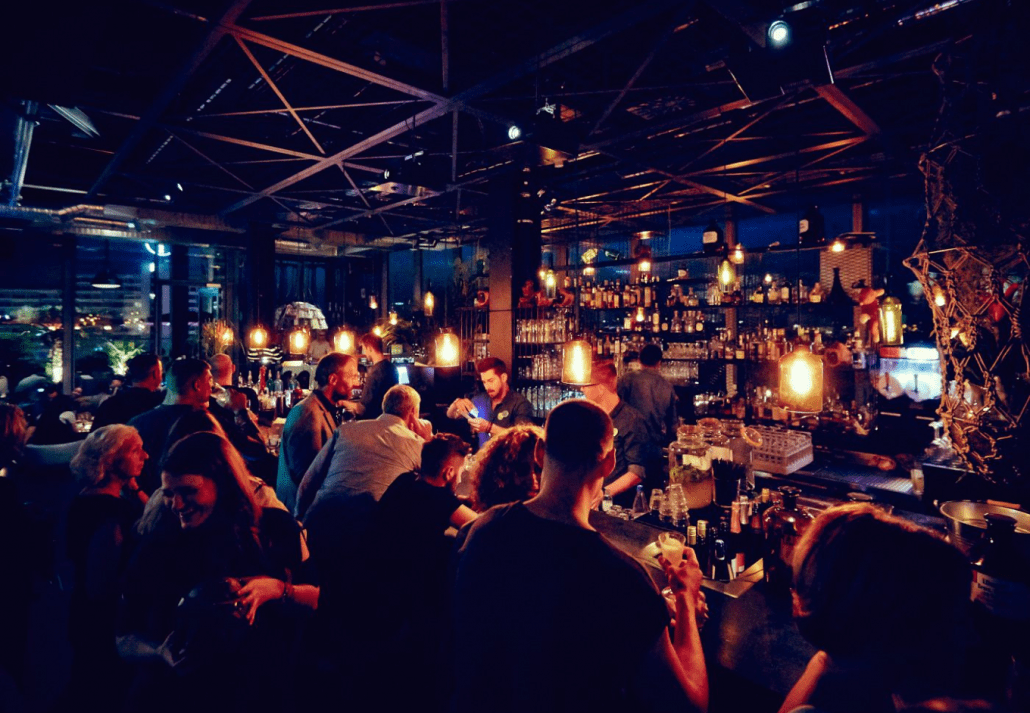 Perched on top of Bikini Berlin, Monkey Bar is the ultimate destination for a sundowner in Berlin. The bar boasts an outside terrace with comfy sofas, where visitors can seat and have a freshly made G&T while enjoying panoramic views of the Monkey House in Berlin Zoo. All that is topped off by regular DJ lines and live music events!
Address: Budapester Str. 40
Opening Hours: Mon-Wed 6pm to 1am | Thu 6pm – 2am | Fri to Sat 1pm – 2am | Sun 1pm – 1am
Würgeengel
Würgeengel is a treasure in Berlin's nighlife. Said to be one of the oldest in town, this popular cocktail bar features an intimate atmosphere that combines dark wood elements, dim lights, leather booths, and a glass-latticed ceiling.
The name of the bar (Würgeengel) is a direct reference to a Luis Buñuel movie (El Angel Exterminador), where guests at an upper-class dinner party are inexplicably unable to leave and resort to living like animals.
On the menu, you'll find classic long drinks, cocktails, spirits, wine, and beer, as well as a fine selection of cigars.

Address: Dresdener Str. 122
Opening Hours: Monday – Sunday | 08 pm to 2 am
Kaschk by BRLO
Kaschk by BRLO is the best bar if you're to sample the best craft beer in Berlin. In this proper hipster hangout, there are 12 varieties on tap (both local and Scandinavian) many of them now Brlo brews.
There's also a short bar menu with several snacks to pair your beer with: nuts with homemade BBQ rub, olives cooked with rosemary, and their signature vegan butcher's plate.
Address: Linienstr.40
Opening Hours: Mon-Sun | 10 am to 2 am
Rum Trader — 'Institute for Advanced Drinking'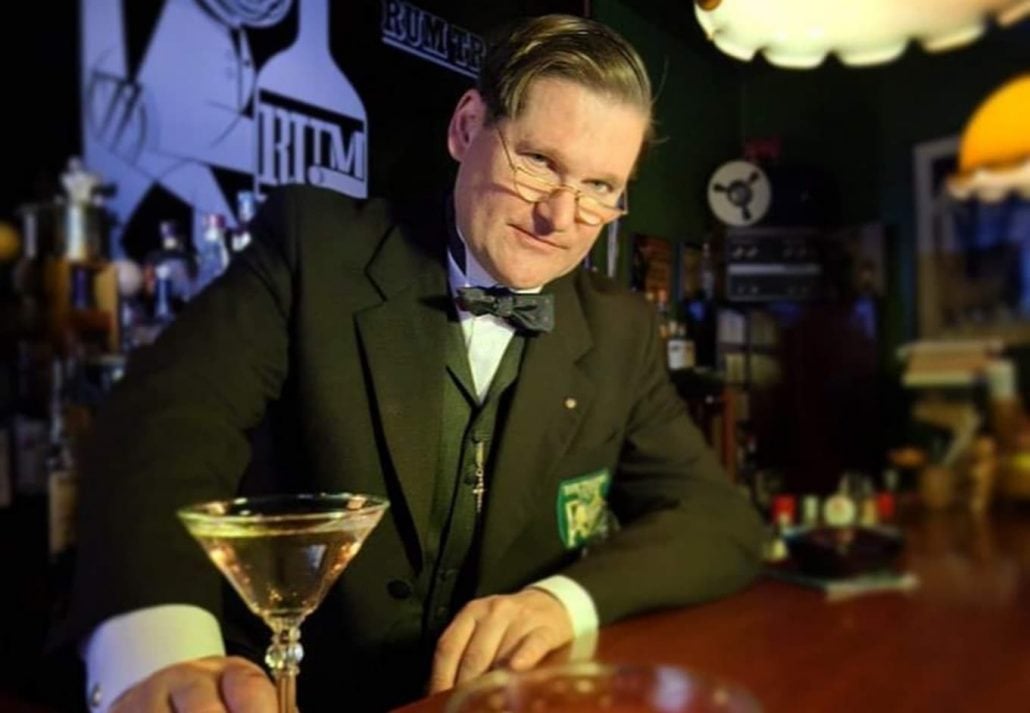 Rum Trader is one of Berlin's most iconic cocktail bars. With a capacity for only 25 people (arriving early is a good idea), the bar specializes in masterfully created rum-based drinks. There's no menu, so you'll have to indicate which spirits you like and whether you want something sweet or sour.
Address: Fasanenstraße 40
Opening Hours: Monday – Friday 8 pm to 1 am | Saturday 9:30 am to 2 am
FAQ
What drink is famous in Berlin?
The most popular drink in Berlin is the Berliner Kindl Weisse, a refreshing sour beer that is served in most restaurants and bars around the city.
Does Berlin have good nightlife?
Yes. In fact, Berlin is known for having one of the best nightlife in the world! From raucous techno parties that last for days, to lively beer gardens, there are plenty of experiences to take in in the German capital.
What is the most trendy cocktail bar in Berlin?
The 12 best cocktail bars in Berlin:
Prater Biergarten;
Buck and Breck;
ORA Restaurant & Wine Bar;
Klunkerkranich;
Prinzipal Kreuzberg;
Fragrances Bar;
Madame Claude;
Green Door Bar;
Monkey Bar;
Würgeengel;
Kaschk by BRLO;
Rum Trader — 'Institute for Advanced Drinking'.
CuddlyNest provides all accommodations to all travelers at the best price. Find unlimited travel inspiration on our blog and social media channels.
You Might Also Like:
A Complete Guide To Public Transport in Berlin, Germany
Top 7 Traditional German Foods – German Cuisine
Walk around Berlin through the big screen
Places To Stay In Berlin, Germany
9 Unique Things To Do in Berlin, Germany
The 5 Best Spas In Berlin, Germany
The Best Street Food In Berlin: The Top 5 Spots
The 9 Best Lakes in Berlin, Germany
Guide To The Best Markets In Berlin
The 12 Best Things To Do In Berlin, Germany