Considering Berlin's bustling reputation, the need for relaxation explains the existence and success of numerous spas and resorts. There are various incredible spas in Berlin, and with so many great options, finding the ideal place for a restful time might be challenging at times.
That's why we crafted a list of the best spas in Berlin, from traditional Bali-influenced to high-tech sound-infused saunas. Many are set in 4 or 5-star hotels that understand the need for top-tier spa and wellness retreats, along with the latest equipment and trendy beauty treatments. Take a look at the 5 excellent wellness facilities listed below. It's time to re-energize!
The Best Spas In Berlin To Take The Edge Off
Vabali Spa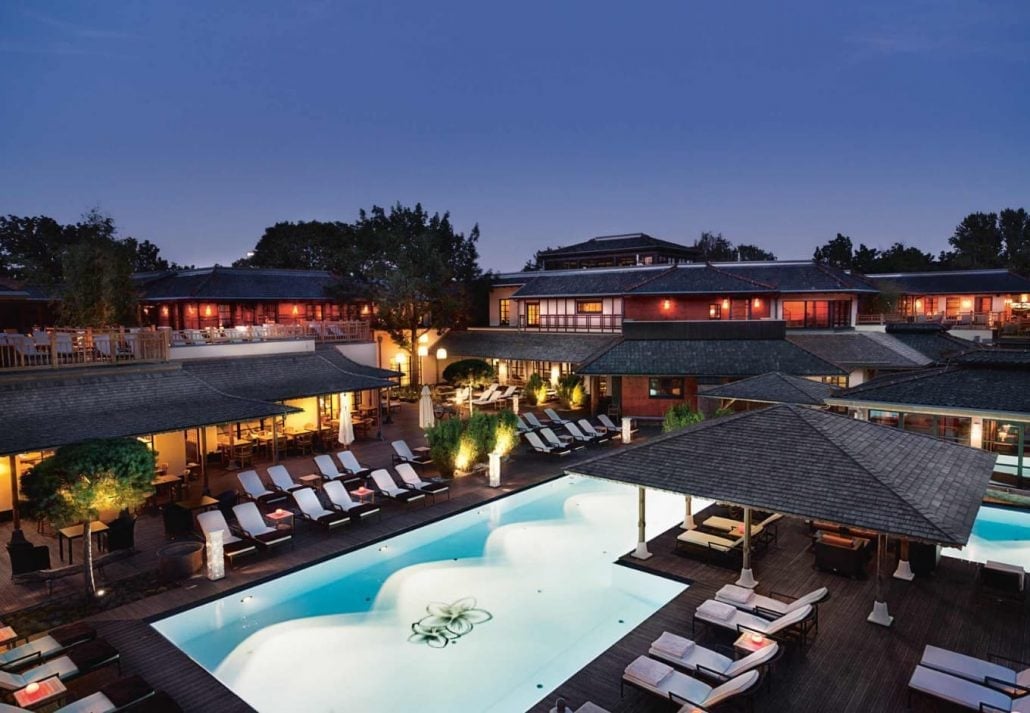 In the heart of Berlin, there's a tranquil spa called Vabali. It's nestled in Berlin Mitte, right next to Berlin's main train station.
Offering a safe and peaceful space for visitors, Vabali Spa delivers on its promise as a self-proclaimed oasis. The area is spacious and inviting with an open floor design and warm wooden beams.
Guests have 10 different saunas to stay at and each of them has a special treatment — Wenik ceremony, Bali Boreh, tinted lights, meditation, and a sauna only for women. One sauna that stands out is the exclusive rooftop infusion one which offers various fragrances of spices and herbs. For both business and leisure travelers, this Balinese-inspired spa keeps winning hearts. Truly one of the best day spas in Berlin!
Where To Stay In Mitte District:
Adina Apartment Hotel Berlin Hackescher Markt
Classik Hotel Alexander Plaza
The Circus Hotel
Titanic Chaussee Berlin
Meridian Spa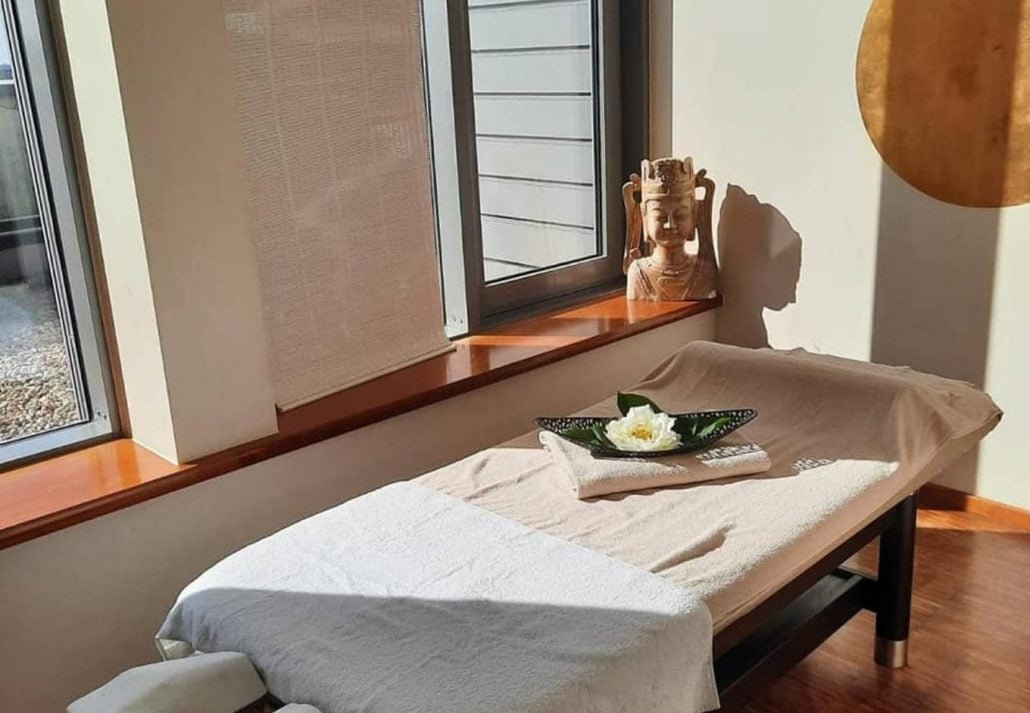 Meridian Spa is perfect because it's away from all the hustle and bustle of Berlin, in the small Spandau neighborhood. It's definitely worth a visit!
The lavish Meridian Spa offers an outdoor/indoor pool, saunas, and steam baths, a fully equipped fitness room with classes. Plus, it boasts various massages like Ayurveda, a Finish sauna at the rooftop terrace, and outdoor courses.
It doesn't end here though! It has a convenient location inside a mall, which allows you to shop around or take a bite at a nearby restaurant in between your wellness treatments. The light-filled restaurant has a list of tasty veggie salads, soups, and main dishes. If you'd like to expand your trip, visit the Spandau Outlet for more shopping options. Sounds like the perfect weekend getaway!
Where To Stay In Spandau Borough:
Select Hotel Spiegelturm Berlin
Holiday Inn Berlin City West
SensCity Hotel Berlin Spandau
Hotel Benn
Recommended Read: The Best Street Food In Berlin: The Top 5 Spots
Heaven Spa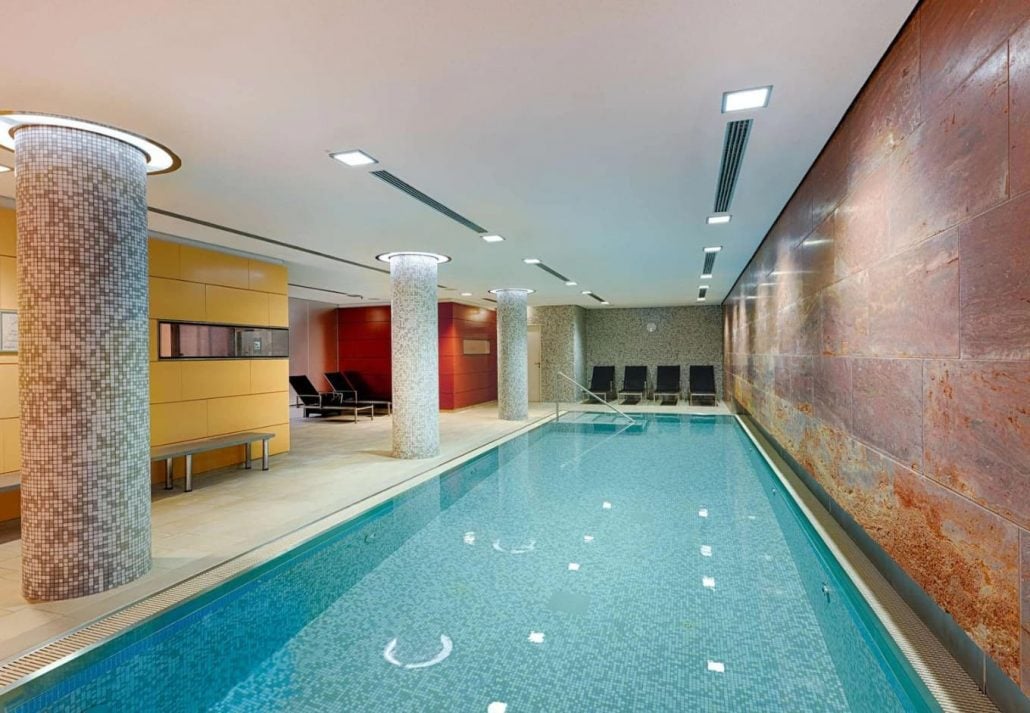 The sumptuous five-star hotel Radisson Blu Hotel has one of the most popular spas in Berlin — The Heaven Spa. With exclusive apartment-style suites boasting generous balconies across the grand Alexanderplatz, this spa got a Luxury Spa Award more than once. So, quality is assured!
With the spa as the main hotel highlight, it offers an indoor swimming pool, a Finnish sauna, a fitness room with state-of-the-art equipment including running and cycling machines, and a wellness center with extensive beauty treatments. Heaven Spa is a place of luxurious calm amidst the bustle of Berlin!
Recommended Read: The 12 Best Bars in Berlin, Germany
Vienna House Andel's Berlin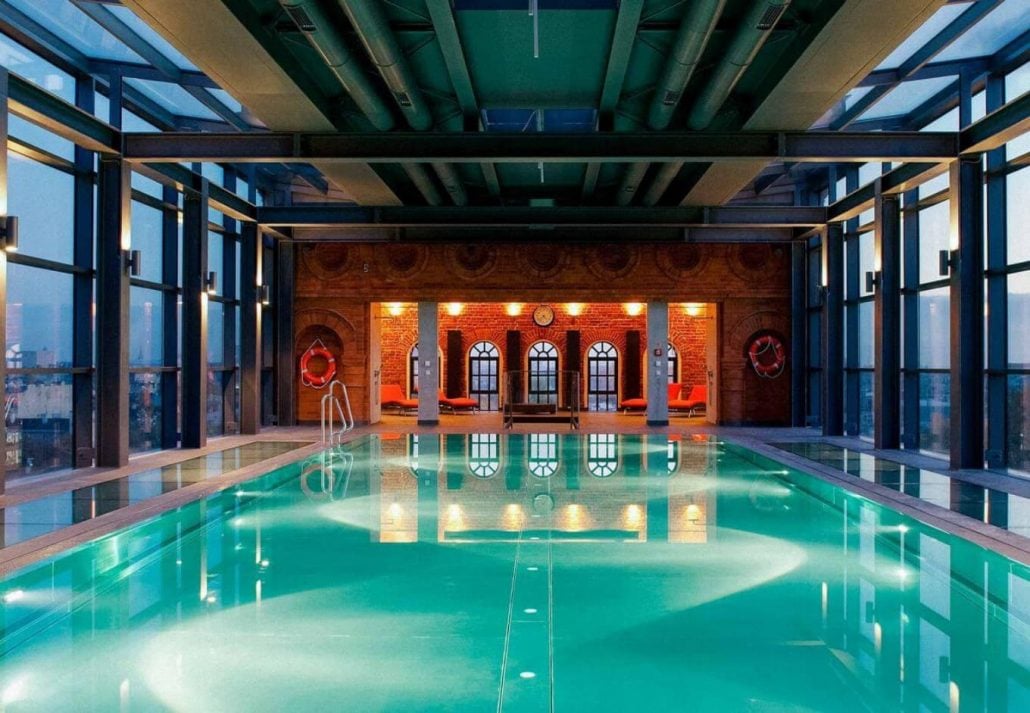 Lichtenberg is a little-known neighborhood in Berlin, but it is right across the Friedrichshain area. It's home to Vienna House Andel's and its SpaSphere — a fantastic place to unwind in the heart of Berlin.
The entrance is light and airy and constructed with natural elements, which make it a peaceful introduction to this oasis. With a selection of highly requested spa treatments, SpaSphere offers Indian head massages, beauty treatments with vegan products, bio and Finnish saunas, a whirlpool, a fitness studio, and relaxing terraces. A wellness dream for sure!
Where To Stay In Lichtenberg Borough:
Vienna House Andel's
H24 Berlin Lichtenberg
a&o Berlin Kolumbus
Liquidrom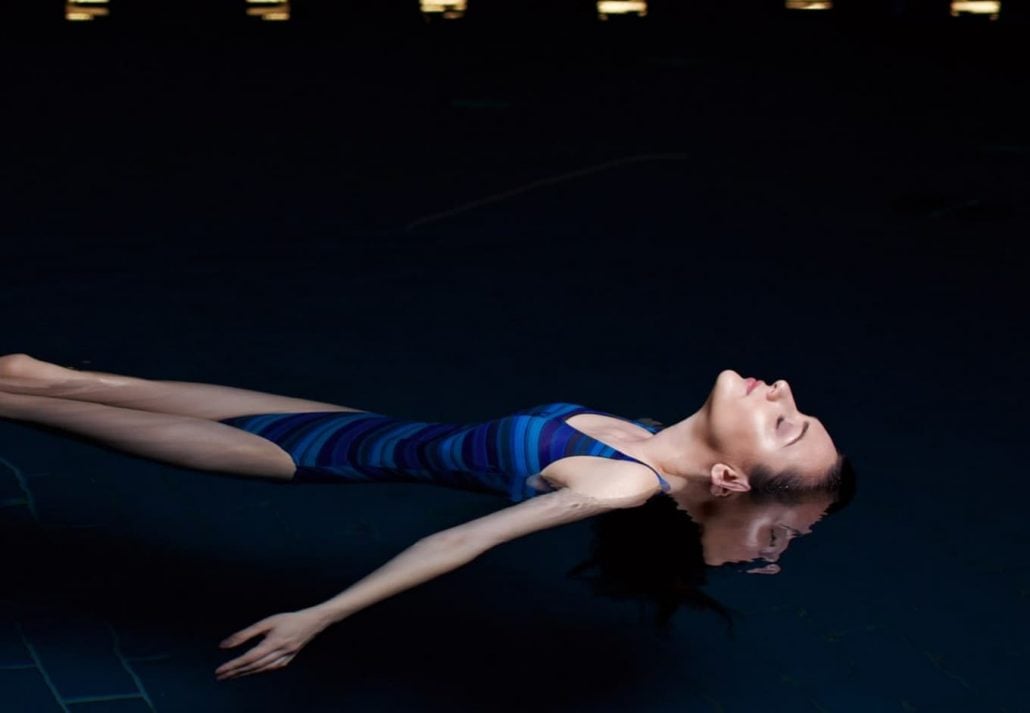 After a day of sightseeing in Berlin, head to the Liquidrom near Potsdamer Platz. It's a welcoming and relaxing spa with four special saunas, several pools, steam showers, and a range of relaxation choices.
Some of the perks include 36-degree warm water, a sound pool, a Japanese-inspired outdoor area with a hot water onsen pool, an extraordinary Himalayan salt sauna, a Kelo herbal sauna, an Aroma steam bath, and unique spa rituals.
Besides that, it has a terrace and a pub where you can enjoy a diverse menu of delicious food and refreshing beverages. Every person finds their favorite corner here and there's no doubt you will too!
Recommended Read: The Best Cheap Hotels In Berlin, Germany
FAQ
What are the best spa experiences in Berlin, Germany?
Vabali Spa
Meridian Spa
Heaven Spa
Vienna House Andel's Berlin
Liquidrom
What kind of services are usually offered at a day spa and wellness center in Berlin?
Heated pool
Steam bath or steam room
Finnish sauna
Indoor pool
Massage and cosmetic treatments
Thai massage
Sun terrace
Hot tub
What are the best spa hotels in Berlin, Germany?
Browse. Book. Stay.
CuddlyNest provides all accommodations to all travelers at the best price. Find unlimited travel inspiration on our blog and social media channels:
Facebook, Instagram, Pinterest, and X.
You Might Also Like:
A Guide To The Best LGBT Party Scene in Berlin, Germany
The 6 Best Hostels in Berlin, Germany
The 12 Best Things To Do In Berlin, Germany
Berlin vs Paris: How Does It Compare?
What To See In Tiergarten And Charlottenburg, Berlin
Spain Travel Apps
The 7 Best Places For Shopping in Madrid
10 Best Hotels In Madrid, Spain
The 11 Best Tapas Bars in Madrid
The 12 Best Neighborhoods in Madrid
Madrid With Kids: 12 Fun Things To Do In The City
Best Museums In Madrid, Spain