Schöneberg evolved as an autonomous worker's borough in the nineteenth century and was reconstructed as a middle-class community after World War II. The suburb is conveniently situated close to the city center, near the Ku'Damm, and has excellent U-Bahn connections and numerous hotels and apartments.
This Berlin district between Nollendorfplatz and Victoria-Luise-Platz is also home to famous gay bars and clubs. Schöneberg was and is known as a cultural hotspot in Berlin. Many performers, including David Bowie, lived in the area and even recorded songs in the neighborhood's studio rooms. Therefore, it's recognized worldwide as Berlin's alternative lifestyle center.
Both East Kreuzberg & West Kreuzberg are famous for their hip scene which includes street art, coffee shops, squat houses, and tasty comfort food. It has a large Turkish population, making it a fantastic destination for Turkish cuisine lovers. Have a look at our Kreuzberg and Schöneberg guide!
The Ultimate Kreuzberg And Schöneberg Guide — Berlin
Oranienstraße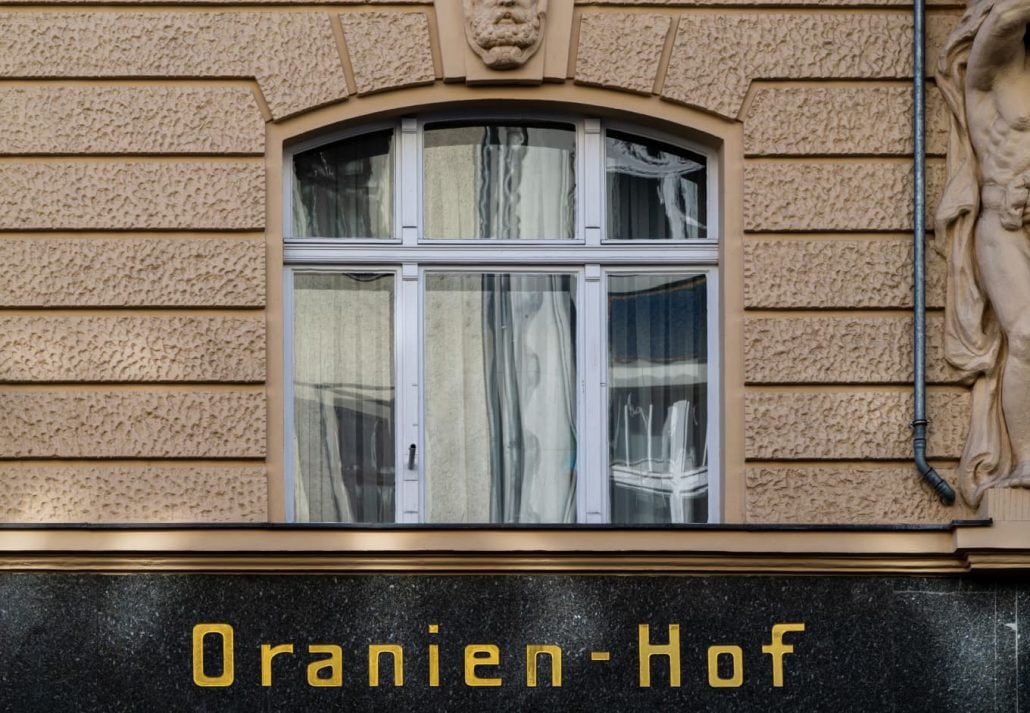 A former West Berlin district, Kreuzberg is home to Oranienstrasse, which extends from Moritzplatz to Görlitzer Bahnhof underground station and offers a huge selection of shops, restaurants, and cafes.
Those who simply can't stand the monotony of conventional shopping malls love Oranienstrasse, as it's home to several tiny boutiques and vintage shops, multiple record stores and book shops, and skate and bike shops, as well as other outlets that provide a unique retail experience.
Recommended Read A Guide To The Best Shopping in Berlin, Germany
Markthalle Neun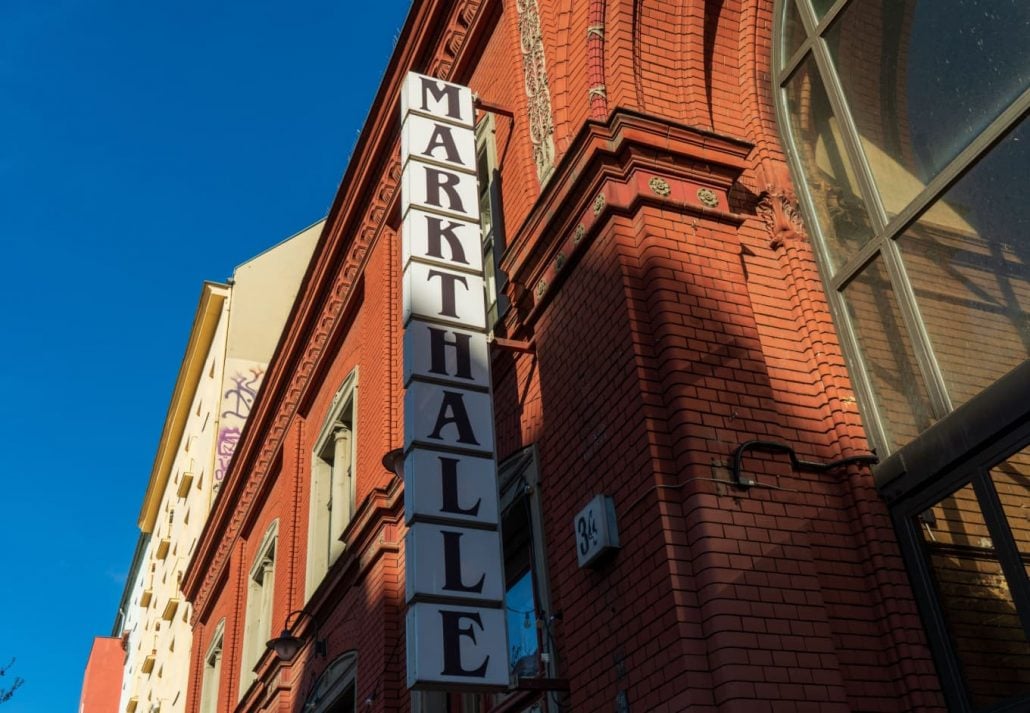 In the late 19th century, Markthalle Neun was a thriving market hall in the German capital. The market has been successful for many years, especially following World War II, as it was able to survive with very little damage.
Markthalle Neun combines Berlin's greatest food and beverage professionals with tourists and locals on a regular basis. It offers fresh produce, craft beers, homemade wines, flower stands, and regional specialties. Thursday's event called Street Food Thursday serves the trendiest food creations that every visitor must taste!
Location: Eisenbahnstraße 42/43, 10997 Kreuzberg, Berlin, Germany
Recommended Read The 7 Best Restaurants In Berlin, Germany
Künstlerhaus Bethanien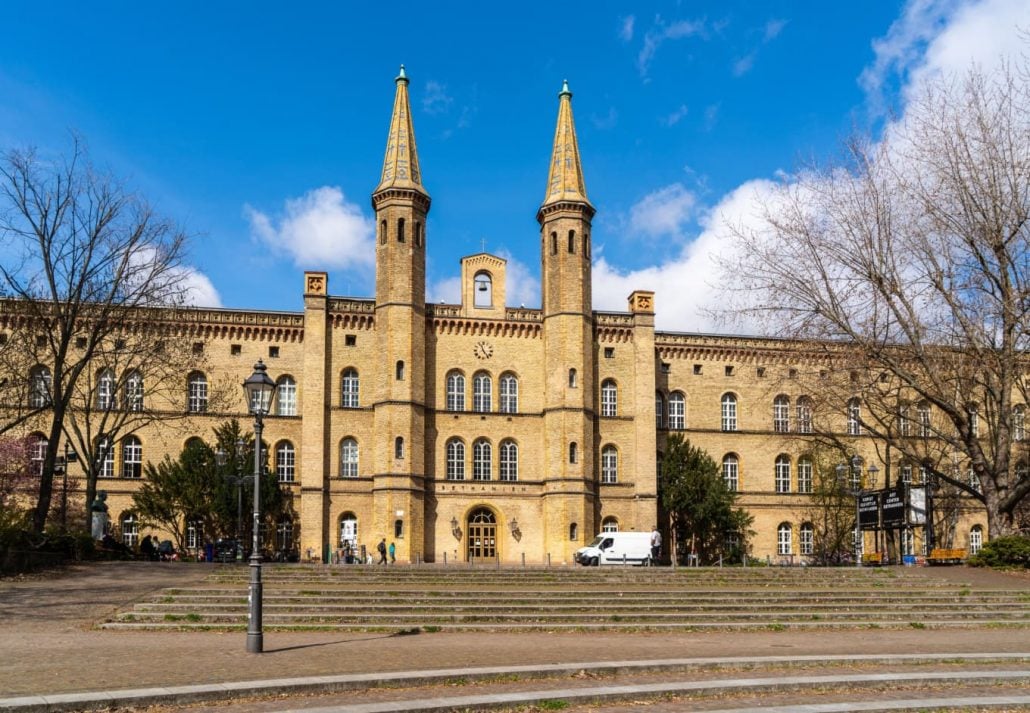 While the Berlin Wall fell in 1989, it's title possible to see the traces of the separation era in Berlin's architecture. However, several sites in the city were built to reflect unity and artistry.
That's the case of Künstlerhaus Bethanien, a Berlin cultural center that welcomes visitors from all over the world. Aside from providing a safe space for an artist-in-residence program dedicated to growing modern visual arts, it's home to studios for professional artists and exhibition venues.
Its residency program strives to create a great debate between artists from various backgrounds and disciplines, as well as the general public.
Location: Kottbusser Str. 10/d, 10999 Kreuzberg, Berlin, Germany
Rathaus Schoeneberg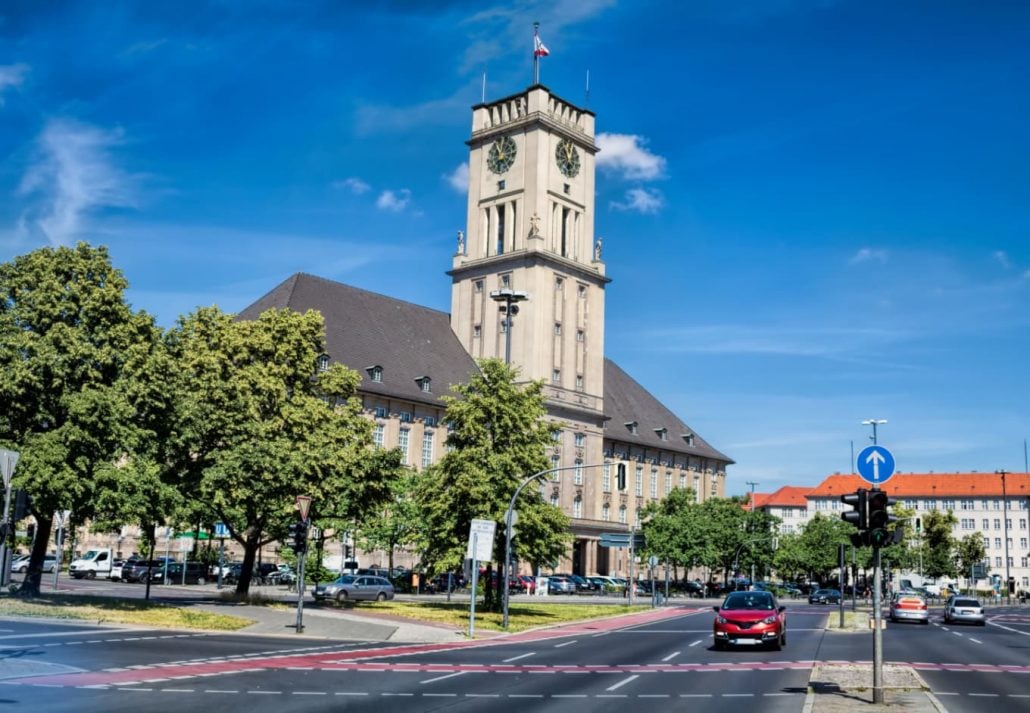 The weekend flea market in front of Rathaus Schoeneberg, located on John-F-Kennedy-Platz, is surely worth a visit. It's one of the best markets in Berlin and is famous for its low prices and extensive selection of books and framed photographs.
Curious fact: Rathaus Schoeneberg is the place where, in 1963, the former American president delivered his famous Ich bin ein Berliner (I am a Berliner) speech.
Location: Am Rathaus 2, 10825 Berlin, Germany
Schöneberger Südgelände Park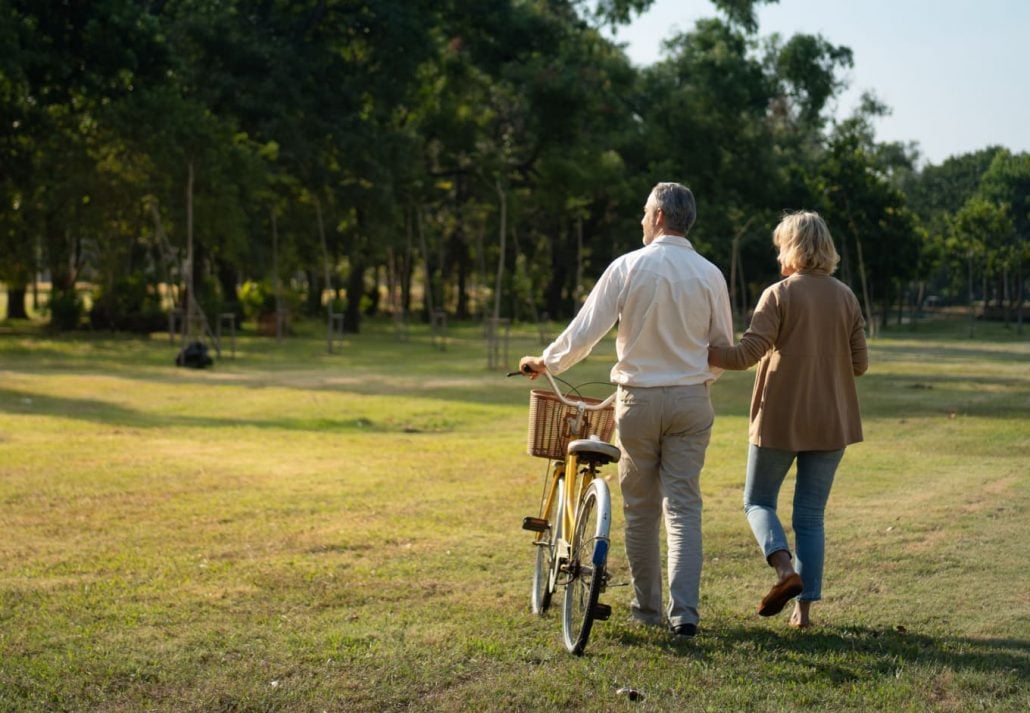 Walking through Schönberg's leafy streets leads to a gorgeous protected park named Schöneberger Südgelände Park. Although, it's not a huge park it's a breathtaking illustration of Mother Nature's restorative power. She has regenerated this World War II oil rail yard and turned it into a guarded oasis for hundreds of plants, animals, and birds.
Location: Prellerweg 47-49, 12157 Berlin, Germany
KaDeWe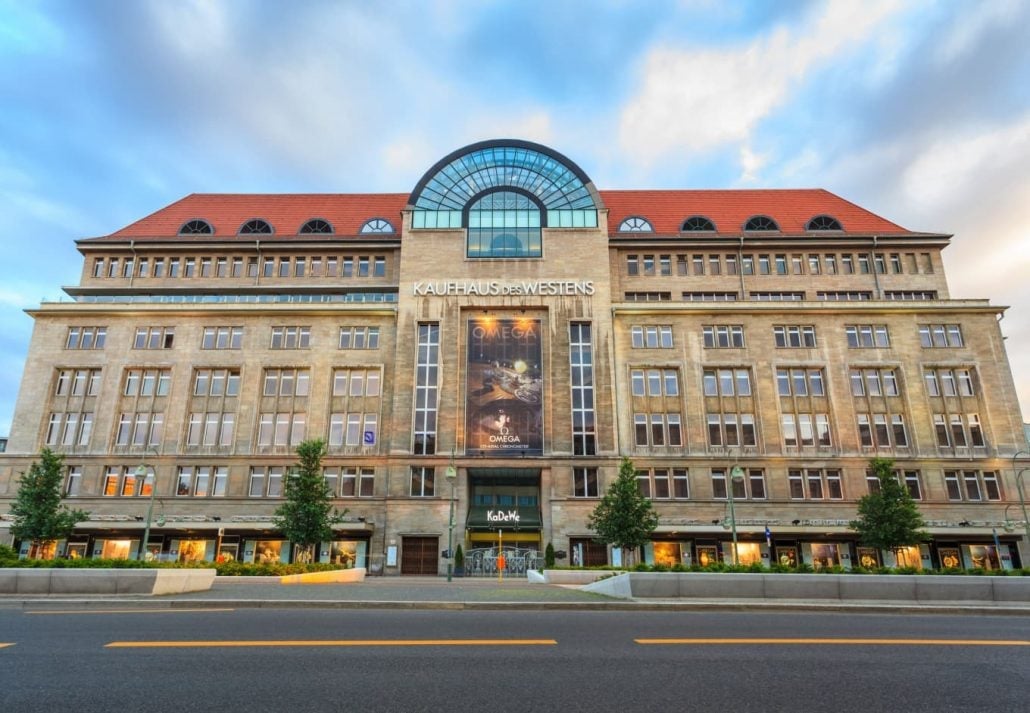 Even though Schoeneberg has some independent shops, the locals absolutely adore the KaDeWe shopping center. KaDeWe, short for Kaufhaus des Westens is the largest department store in continental Europe with 60,000 square meters, and is regarded as one of the best shopping destinations in Berlin.
After being nearly entirely demolished by bombings during WWII, it was restored in the 1950s as a representation of the powerful west side of Berlin's growing economic dominance. Nowadays, it's a part of Luxury Boulevard with approximately 50 000 visitors every day.
Location: Tauentzienstraße 21-24, 10789 Berlin, Germany
FAQ
Is it better to stay in East Berlin or West Berlin?
East and West Berlin are both worth your time and money. Western Berlin offers better shopping choices while Eastern Berlin boasts the main tourist attractions and lively nightlife.
Which districts were a part of former East Berlin?
Districts that were in former East Germany are:
Friedrichshain
Hellersdorf
Hohenschönhausen
Köpenick
Lichtenberg
Marzahn
Mitte
Pankow
Prenzlauer Berg
Treptow
Weißensee
What are the top Berlin neighborhoods and their attractions?
Berlin Mitte: Museum Island, Institute for Contemporary Art, Berlin Cathedral, Unter den Linden, Berlin Hauptbahnhof (main train station), Potsdamer Platz, Brandenburg Gate
Friedrichstadt: Checkpoint Charlie, Berlin Wall, Jewish Museum, and many art galleries
Prenzlauer Berg: Mauerpark, Ökomarkt at Kollwitzplatz, vibrant nightlife
Charlottenburg: Charlottenburg Palace,Kurfürstendamm, Berlin Zoo, River Spree, British School
CuddlyNest provides all accommodations to all travelers at the best price. Find unlimited travel inspiration on our blog and social media channels.
You Might Also Like:
A Complete Guide To Public Transport in Berlin, Germany
13 Amazing Museums and Galleries in Berlin, Germany
Top 7 Traditional German Foods – German Cuisine
Walk around Berlin through the big screen
Places To Stay In Berlin, Germany
9 Unique Things To Do in Berlin, Germany
The 5 Best Spas In Berlin, Germany
The Best Street Food In Berlin: The Top 5 Spots
The 9 Best Lakes in Berlin, Germany
Guide To The Best Markets In Berlin