New York City is one of the most popular cities in the world, famous for its ever-growing room for local businesses to flourish, the hustle and bustle of the working population, and the coffee shops around every corner. Whether you're grabbing lunch from a hot dog stand, enjoying a 99-cent slice of pizza, or looking for the finest gourmet dining, NYC has it all. In terms of hotels, New York City does tend to be on the expensive side because the living expenses in the city are on the higher end. That said, there is a wide range of options from cozy comfort in a boutique hotel to the most opulent of luxury hotels.
New York is often called the "Big Apple" or the "City that Never Sleeps," and is known for its bustling streets, vibrant culture, and world-famous landmarks. Some of the most popular attractions here include Central Park, Times Square, the Statue of Liberty, and the Empire State Building. The city is also home to many of the world's most famous museums, theaters, and, of course, sports teams.
Aside from some of the iconic landmark hotels in New York like The Plaza on Fifth Avenue and The Carlyle on the Upper East Side, these are the five best hotels in New York:
Five Best Hotels In New York
Lotte New York Palace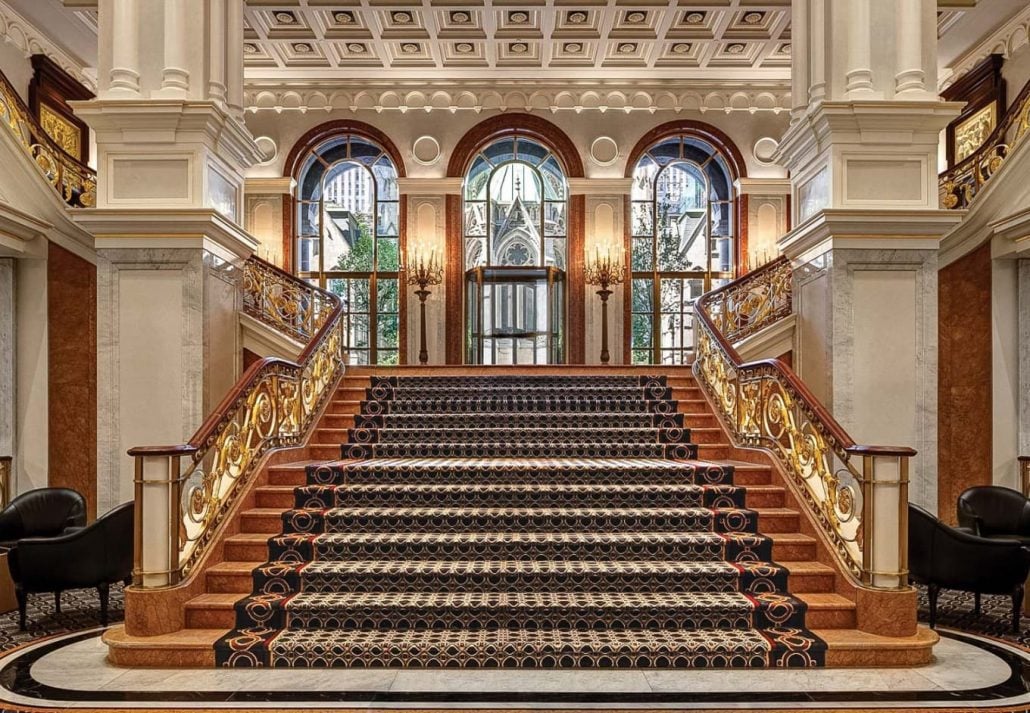 The Lotte New York Palace is a luxury hotel located in Midtown Manhattan in New York City. It's one of the best and most recognizable boutique hotels in New York and is located at 455 Madison Avenue, on the corner of Madison Avenue and 50th Street. The hotel has 909 guest rooms and suites all of which have been designed in unique ways with each room having its own touch.
It has been featured in numerous films and television shows and is renowned for its grandiose architecture. The hotel is a part of the Lotte Hotels and Resorts chain, which is based in South Korea. The interiors of the hotel redefine grandiose elegance in a simplified manner, and if you're feeling especially posh, we recommend staying in their Royal Suite.
Lowell Hotel, Upper East Side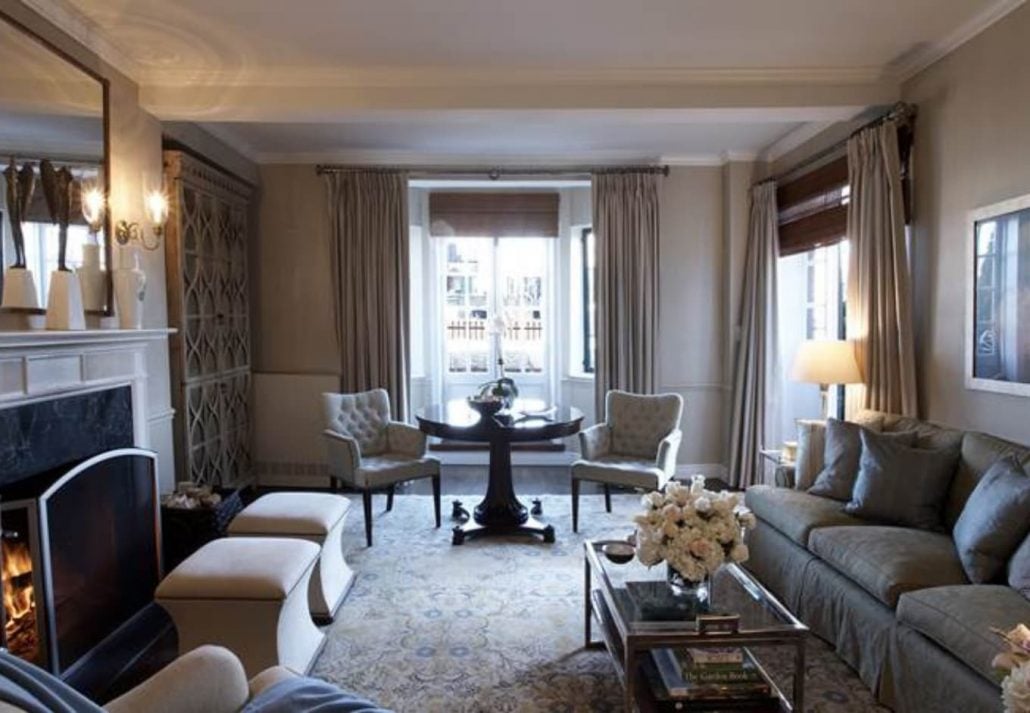 The Lowell Hotel is located on New York City's famed and opulent Upper East Side. It is renowned for its luxurious rooms and high-end facilities. This legendary boutique hotel has been open since 1905 and has hosted many notable visitors, including Marilyn Monroe, Frank Sinatra, and Bob Dylan.
Each of the 185 deluxe rooms and suites at The Lowell is tastefully adorned with vintage furniture and artwork. Caffé Verde, the on-site restaurant, provides classic Italian food produced with fresh ingredients from local markets. If you need a break from touring or shopping in midtown Manhattan, the rooftop garden provides breathtaking views of the metropolitan skyline.
The Baccarat Hotel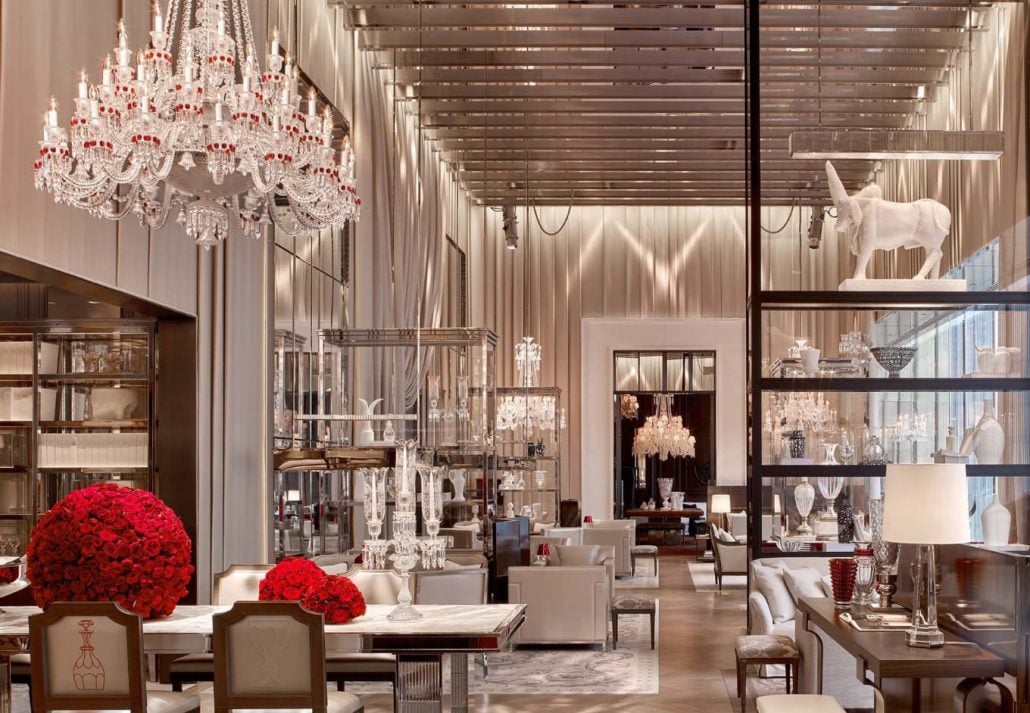 The new, yet already famous Baccarat Hotel is here to add a bit of crystal shine to the glam and opulence of New York luxury accommodations.  Sip a delightful cocktail while eating two Michelin-starred meals at Le Jardin, or grab a pastry from The Grand Salon and enjoy afternoon tea with appetizers. This hotel has an abundance of culinary options. Located in the heart of Midtown Manhattan, this hotel is named after the well-known French crystal firm, Baccarat, and its design is inspired by the brand's famed crystal pieces, including shimmering chandeliers and other Baccarat crystal embellishments.
The Baccarat Hotel features 114 guest rooms and suites, all of which are attractively designed and equipped with high-end furniture and modern conveniences. The Grand Salon, which serves breakfast, lunch, and dinner, is one of the best on-site dining options, offering a contemporary spin on classic French cuisine, while the Baccarat Bar is a glamorous and elegant venue for drinks and light nibbles.
The Beekman, A Thompson Hotel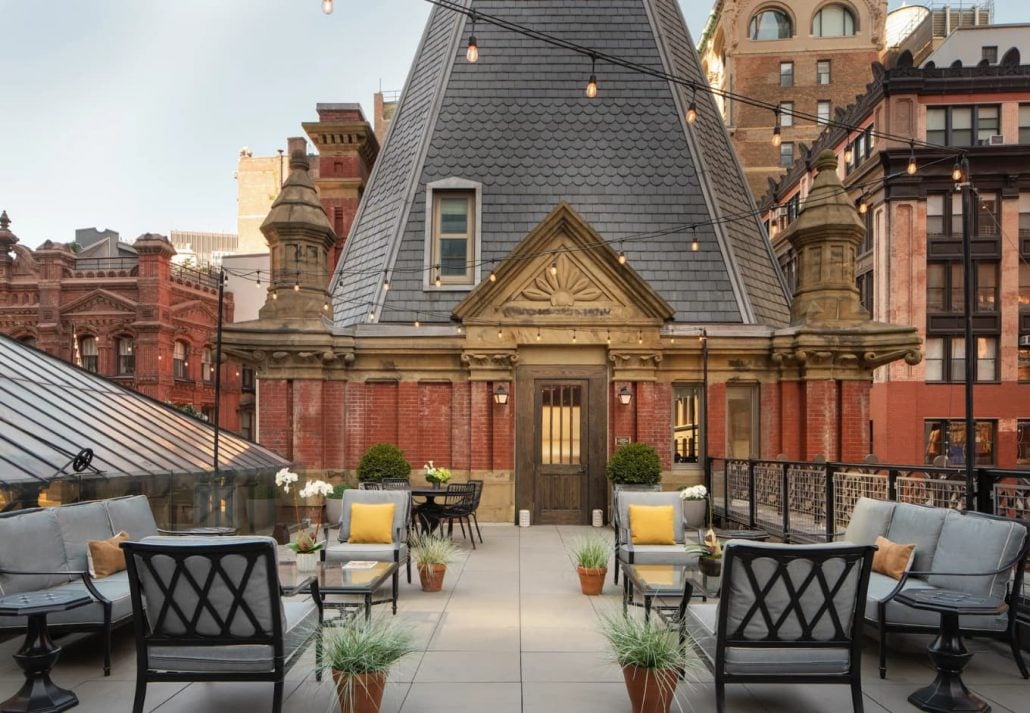 Look no further than The Beekman, A Thompson Hotel for a stunning and one-of-a-kind location to stay in New York City. This extravagant hotel is housed in a 19th-century mansion that was once the home of an American entrepreneur and politician. The hotel presently includes 85 guest rooms and suites, many of which have breathtaking views of Manhattan. The Beekman's award-winning restaurant, Temple Court, is on-site, and this three-Michelin-starred restaurant serves breakfast, lunch, and supper.
You can also enjoy a drink in the magnificent Art Deco bar in the hotel lobby. The Beekman also has a spa bathhouse with 11 treatment rooms and a hair salon, so if you're seeking for an exceptional NYC hotel experience, be sure to book your stay at The Beekman!
The Ritz-Carlton New York, NoMad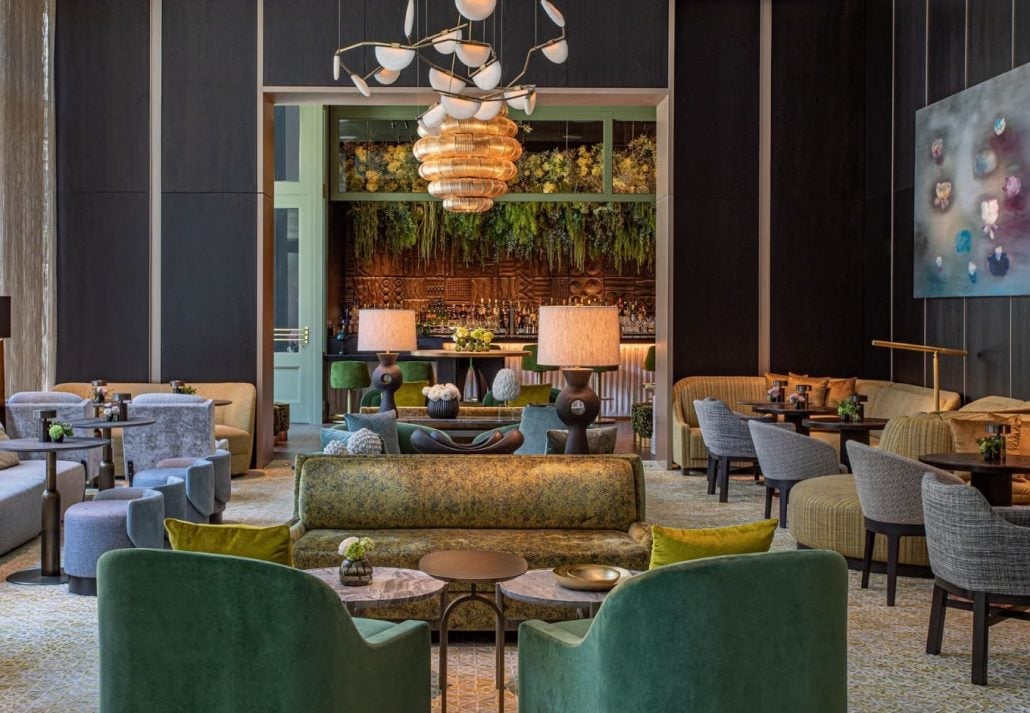 A very popular stay option for tourists that visit New York City is the Ritz-Carlton New York, NoMad Hotel. This extravagant hotel in New York City's NoMad area, just north of Madison Square Park, features several fine-dining options and a state-of-the-art luxury spa. The unique La Prarie spa offers the best relaxing rejuvenation treatments, and even has its own line of skincare. In terms of dining, you can kick back and relax with a cocktail at Contour which is their gastro lounge, or you can even plan a picnic in the park, for which the hotel will gladly prepare a delicious picnic basket for you.
FAQ
What is the best part of NYC to stay in?
Some good areas to stay in NYC are the Upper East Side, and Midtown Manhattan where you can enjoy views of the Manhattan Skyline, East Village, or Greenwich Village.
Where should first-time visitors stay in New York?
It's best to stay in Midtown, especially if it's your first time visiting New York. Pick a hotel located in Central Manhattan, walkable into Central Park which is an iconic area to stay in.
Is staying in Times Square a good idea?
Times Square is quite a busy area so while it would be an amazing experience to visit, we wouldn't recommend staying here owing to the busy crowds. There are, however, some lovely family-friendly hotels in the area.
What hotels do celebrities stay in New York?
Gramercy Hotel, the Bowery Hotel, Mercer Hotel, The Carlyle, and The Plaza are some hotels where celebrities stay in New York.
CuddlyNest provides all accommodations to all travelers at the best price. Find unlimited travel inspiration on our blogs and social media channels Facebook, Instagram, and Pinterest.
You May Also Like:
North America Travel Guide
Most Romantic Weekend Getaways in the United States
Long Weekend Getaways in the United States
Best Family Vacations In The United States
Best National Parks In The United States
Best Cabin Rentals in the United States
Best Dog-Friendly Vacations In The United States
Best Getaways In Southern California
The Ultimate California Travel Guide
11 Off The Beaten Path Experiences In San Francisco
The 20 Best Restaurants In San Francisco
The 15 Most Instagrammable Places In San Francisco, California