There really is nothing like a beach vacation for reinvigorating you. Turquoise waters, powdery white sand, the endless sight of coconut trees, and magnificent sunsets offer a treat for the soul, fulfilling almost every idea of how a perfect vacation should be.
And the great news is: that you don't have to break the bank to indulge in a memorable beach vacation. From coast to coast, the United States is filled with irresistible, and inexpensive beach vacations ideally suited to those looking to find the most bang for their buck.
From atmospheric towns that are simply perfect for couples to bustling destinations where you can experience oceanfront culture in full swing, this list rounds up the cheapest beach holiday destinations in the United States.
Budget Friendly Beach Vacations In The U.S.
Myrtle Beach, South Carolina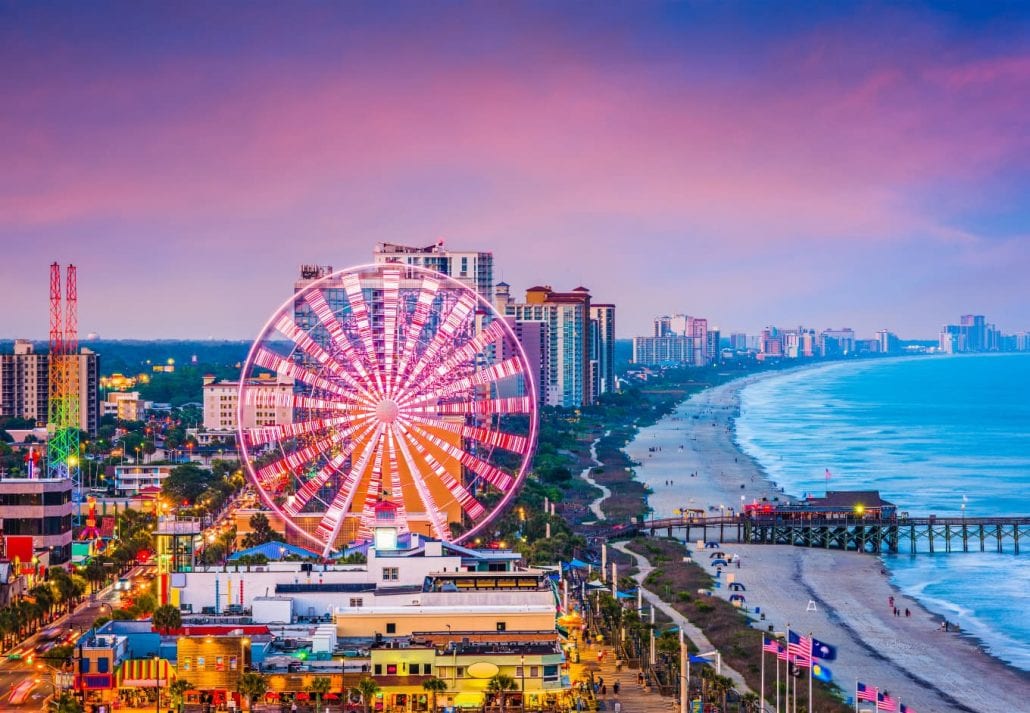 Endless miles of sandy shoreline, sunny year-round weather, unspoiled beaches, and a wide array of budget-friendly activities make Myrtle Beach the perfect affordable beach vacation.
The city's wide beaches are the perfect setting for moments of relaxation — think of lounging under the sun while hearing the waves of the Atlantic crashing —, but also for fun-filled activities like frisbee, surfing, swimming, volleyball, and dolphin watching.
Named one of the best long weekend getaways in the US, Myrtle Beach is also a fantastic destination for families. Aside from a fine collection of family-friendly accommodations, the city boasts several attractions that are suitable for kids, including the Ripley's Aquarium, and The Myrtle Beach SkyWheel, which offers a birds-eye view of the Atlantic Ocean.
From tanning on white sandy beaches to feasting on freshly caught seafood and strolling along the vibrant 1.2-mile Boardwalk, Myrtle Beach offers plenty to see and do.
Find Places To Stay In Myrtle Beach, South Carolina
Recommended Read: Friendly Family Vacations in the USA
Virginia Beach, Virginia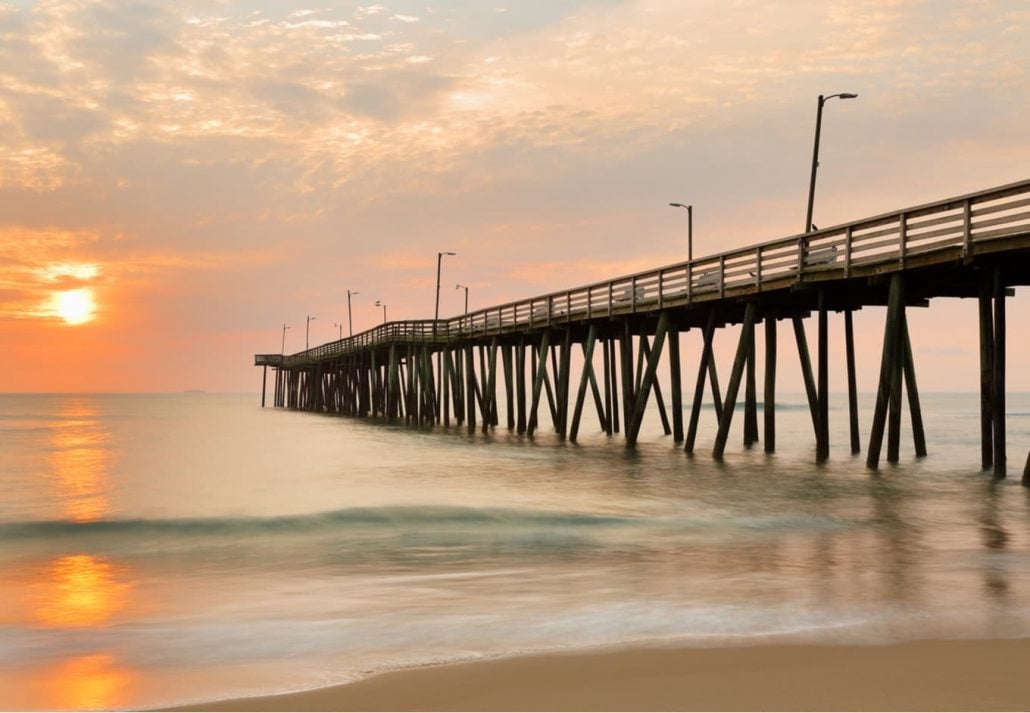 Nestled where the Chesapeake Bay meets the Atlantic Ocean, Virginia Beach is a captivating coastal city that boasts 38 miles of shoreline and budget-friendly activities.
The top activity among visitors in Myrtle Beach, especially during the summertime, consists of spending endless hours on the 28-mile sandy beach, which is the perfect spot for stand-up paddleboarding, surfing, and sunbathing.
Travelers can't also pass up the chance to idly wander along the bustling Virginia Beach Boardwalk, at the Oceanfront. This mile-long boardwalk stretches three miles from 2nd to 40th Street and features a separate bike path, lip-smacking restaurants, and lively bars.
Aside from lounging on the beach, nature lovers can also discover the local state parks, like the First Landing State Park and False Cape State Park, both filled with moles of biking and hiking trails.
Find Places To Stay In Virginia Beach, Virginia
South Padre Island, Texas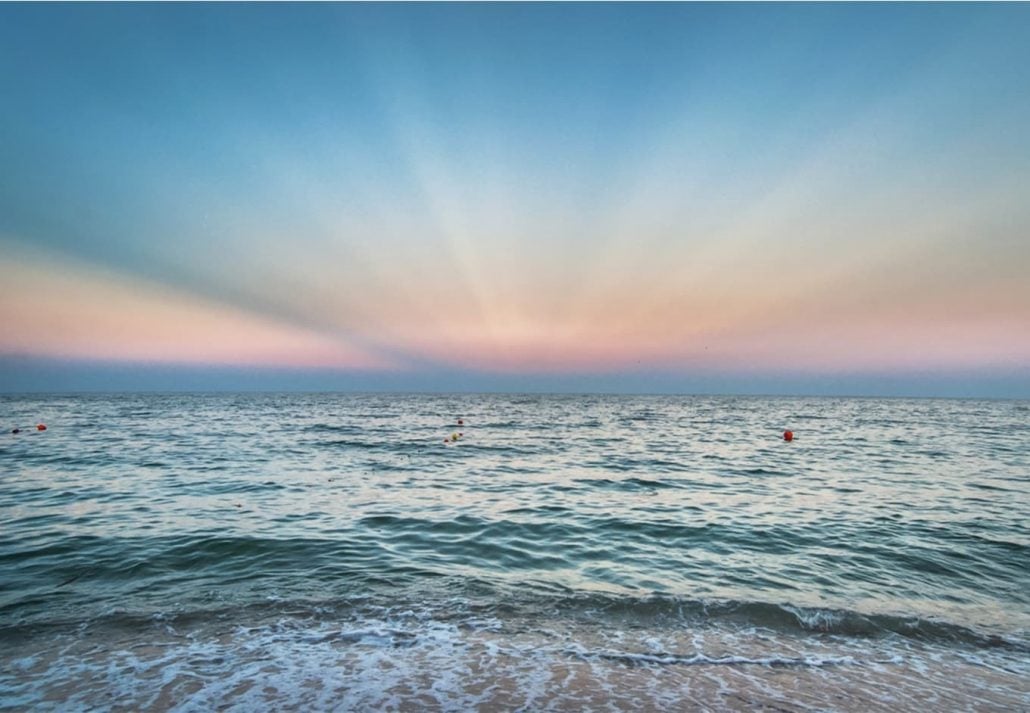 Those hailing from concrete jungles shouldn't miss the chance to visit South Padre Island, a sparkling gem located on the coastal tip of Texas.
While chilling or indulging in watersports in South Padre Island is the preferred activity for those who visit this destination, there's plenty more on offer. In fact, the city is a popular spring break destination thanks to its vibrant atmosphere and variety of attractions.
Travelers can go on day trips to idyllic nearby locations, like the Isla Blanca Park state park, which is surrounded by the warm waters of the Gulf of Mexico, go bird watching, enjoy scenic cruises & scuba diving trips, and explore secluded beaches. All that without having to spend all your savings!
Find Places To Stay In Texas, USA
Daytona Beach, Florida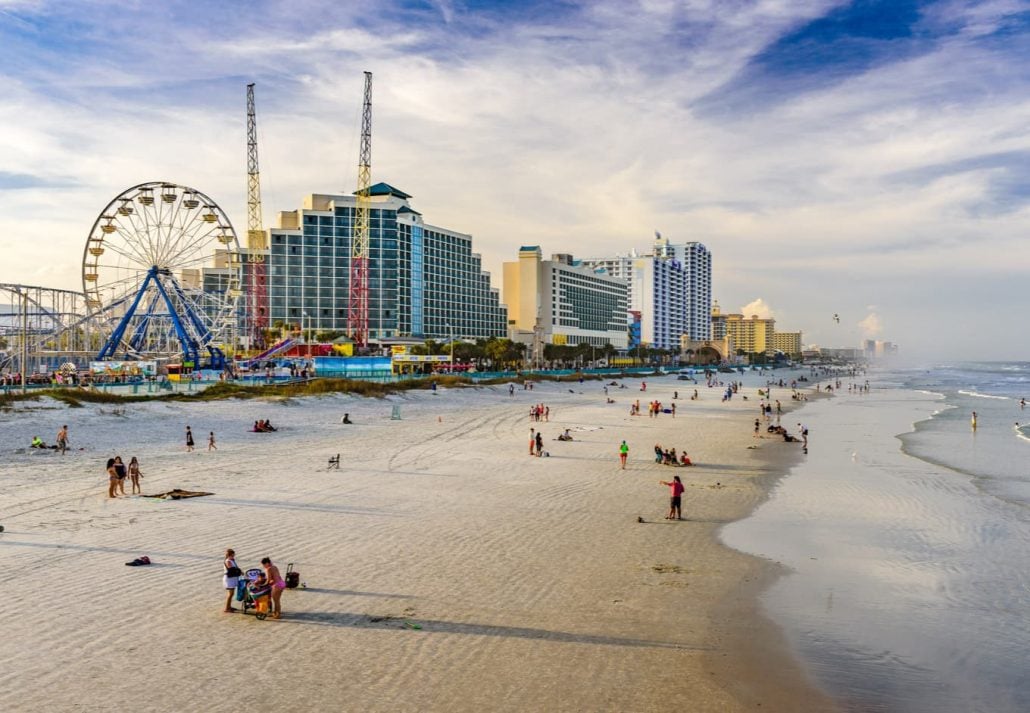 Consistently ranked as one of the top kid-friendly Florida vacations, Daytona Beach is much more than a family destination.
This vibrant city located on Florida's Atlantic coast is a wonderland for couples and young travelers who want to have an incredible time indulging in one of the best beaches in the United States.
The city's 23 miles of beach is a mecca for water sports lovers, as it creates the perfect conditions for some pulse-pounding activities like surfing, kayaking, and parasailing, aside from being a great spot for tanning and walking.
Not to mention that Daytona Beach is filled with budget-friendly accommodations with all the high-class amenities that travelers could want — from spacious rooms to spa services.
While families can swirl in a frenzy of excitement on the water rides at Daytona Lagoon Premier Waterpark, shopaholics can head over to the Downtown Districts for some retail therapy, and sports lovers can visit the Daytona International Speedway or spend a few hours in the city's world-class golf courses.
Find Places in Daytona Beach, Florida
Huntington Beach, California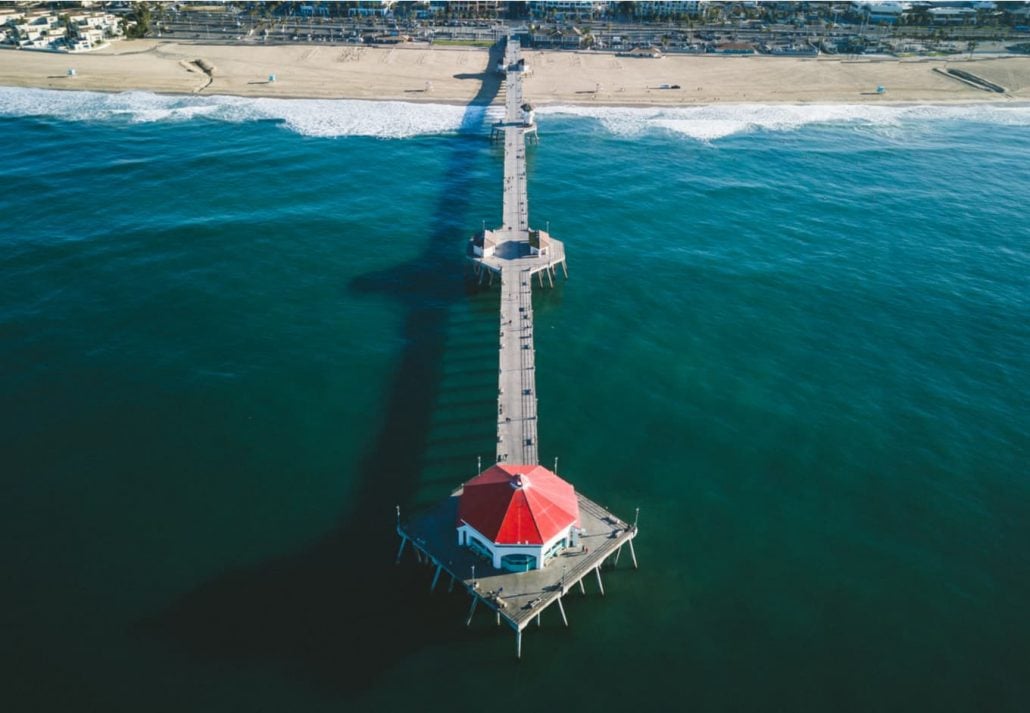 Boasting nothing less than 300 sunny days per year, Huntington Beach is the top destination for travelers who are seeking some affordable beach fun at any season.
The city is located not far from Los Angeles, along the Pacific Coast Highway, and it's praised throughout the country for offering a dazzling array of outdoor activities.
With consistent year-round swells, Huntington City Beach is a veritable wonderland for surfers, as well as families and young travelers who are dreaming of spending some time by the ocean. In there, visitors will come across surfboard and bicycle rentals, and also several bonfire pits, which are perfect for a sunset luau.
Other ways of enjoying a trip to Huntington Beach include idly wandering through the massive Huntington Beach Pier that offers breathtaking views of the Pacific Coast, horseback riding in the 154-acre Huntington Central Park Equestrian Center, and embarking on dreamy whale and dolphin watching cruises.
Find Places To Stay Near Huntington Beach, California
St. Augustine, Florida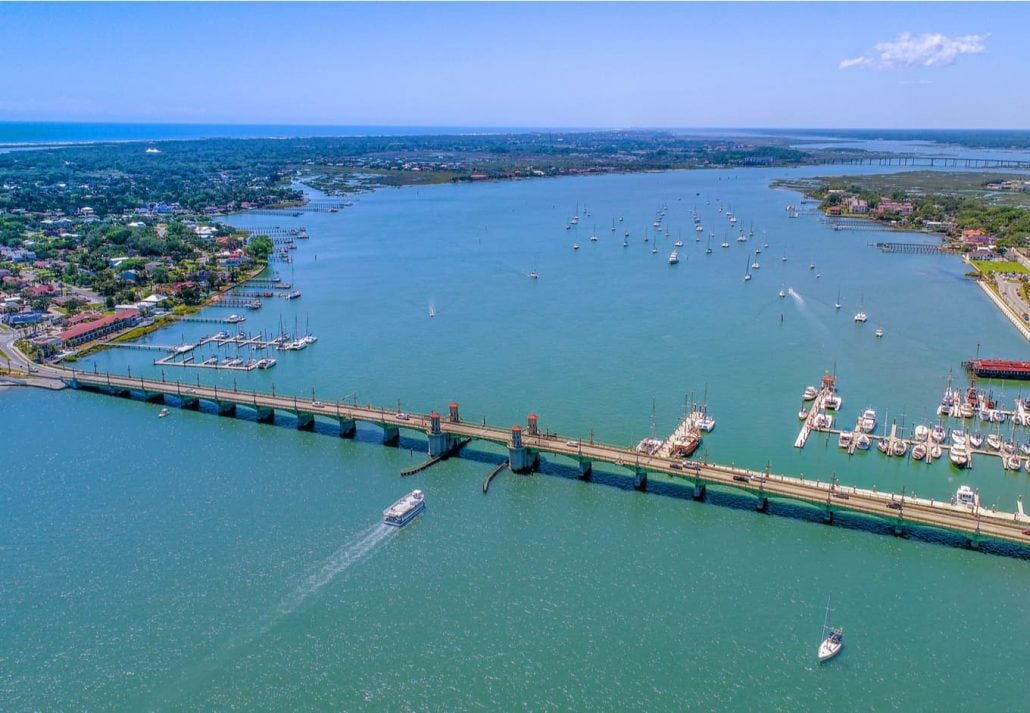 St. Augustine is far more than just a wonderful beach getaway. Boasting rich culture around every corner, an architectural fineness of bygone eras and an irresistible old-world charm, this destination claims to be the oldest city in the United States, granting visitors the promise of an enticing journey back in time.
Located on Florida's Historic Coast, St. Augustine is a unique getaway dotted with historic churches, age-old constructions, and fine samples of Spanish colonial architecture.
All that intertwined with a plethora of beautiful white sand beaches, like the famous St. Augustine City Beach is in Anastasia State Park, which is partially located in the Anastasia State Park, a protected area famous for its bountiful wildlife.
Ponte Vedra Beach is also a popular beach in St.Augustine, and it's a perfect match for those who want to go surfing, kayaking, and stand-up paddleboarding, as well as birding and fishing.
Find Places To Stay Near St. Augustine, Florida
Cannon Beach, Oregon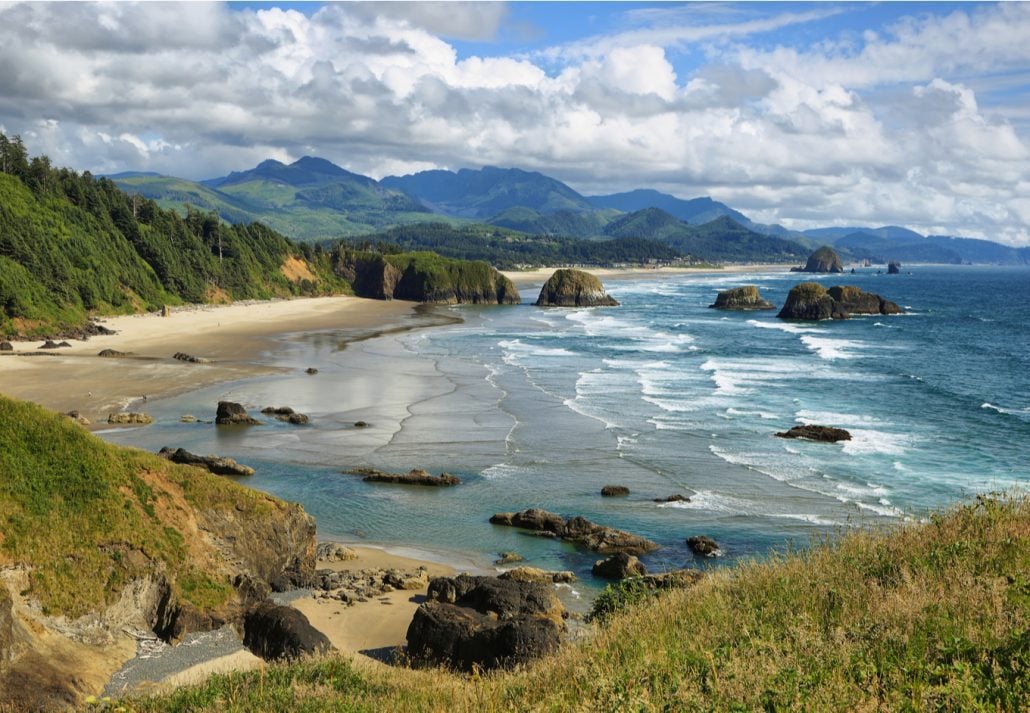 A small coastal city in northwest Oregon, Cannon Beach is not only one of the best beaches in the United States but is also named one of the world's 100 most beautiful places by National Geographic.
This picturesque destination boasts nine miles of beach, where you can marvel at colorful tide pools, a dazzling array of migratory birds, and one of Oregon's most recognizable landmarks: the mighty Haystack Rock, which rises 235 feet above the ocean floor.
While not going for leisure walks along the shore or wildlife viewing on Cannon Beach, visitors can take the opportunity to explore the city's other natural features, like the Ecola State Park, which boasts walking paths, and several miles of hiking trails, and picnic areas. The perfect budget beach getaway for nature lovers!
Find Places To Stay In Oregon, USA
Pismo Beach, California
Dive headlong into a sea of possibilities, from water sports to wine tasting, when visiting Pismo Beach. Located on California's central coast, between San Francisco and Los Angeles, this getaway has everything one could want from a charming beach town.
There, visitors can enjoy pleasant strolls on beautiful beaches, or challenge themselves with a variety of electrifying activities like surfing, kayaking, and kiteboarding.
Nature lovers will be enticed to explore the 900-acre Pismo Preserve, which flaunts over 10 miles of ranch roads and trails offering stunning panoramic vistas of the Pacific Ocean, while foodies can go wine tasting in the nearby regions of Edna Valley, Arroyo Grande, and Avila Valley.
Find Places To Stay Near Pismo Beach, California
San Juan, Puerto Rico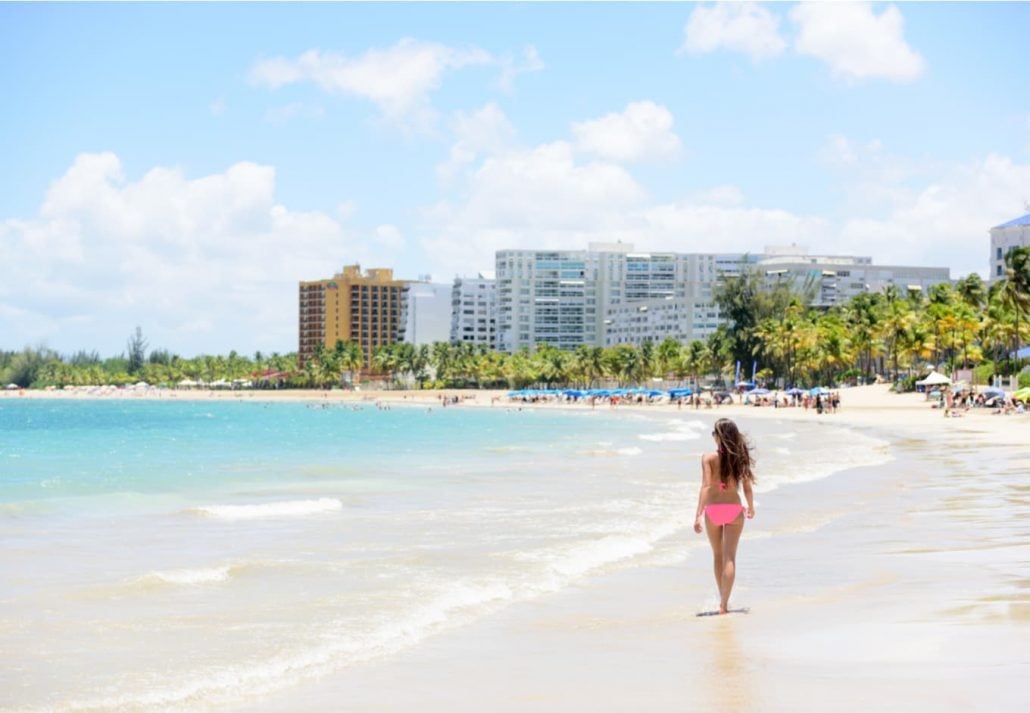 Filled with buzz and vibrancy San Juan is a spellbinding beach city framed by the waters of the Atlantic coast.
Puerto Rico's capital and largest city, San Juan maintain a decidedly ancient quality as an eye-popping Old City with charming cobblestone streets, and big-name landmarks like the Castillo San Felipe del Morro (aka El Morro) and Castillo San Cristóbal, which are two important citadels built by the Spanish to protect the city.
And there's more! San Juan is praised for its endless miles of Caribbean beaches, delicious food options, exciting nightlife, scenic waterfronts, and affordable hotels.
Find Places To Stay In San Juan, Puerto Rico
Wrightsville, North Carolina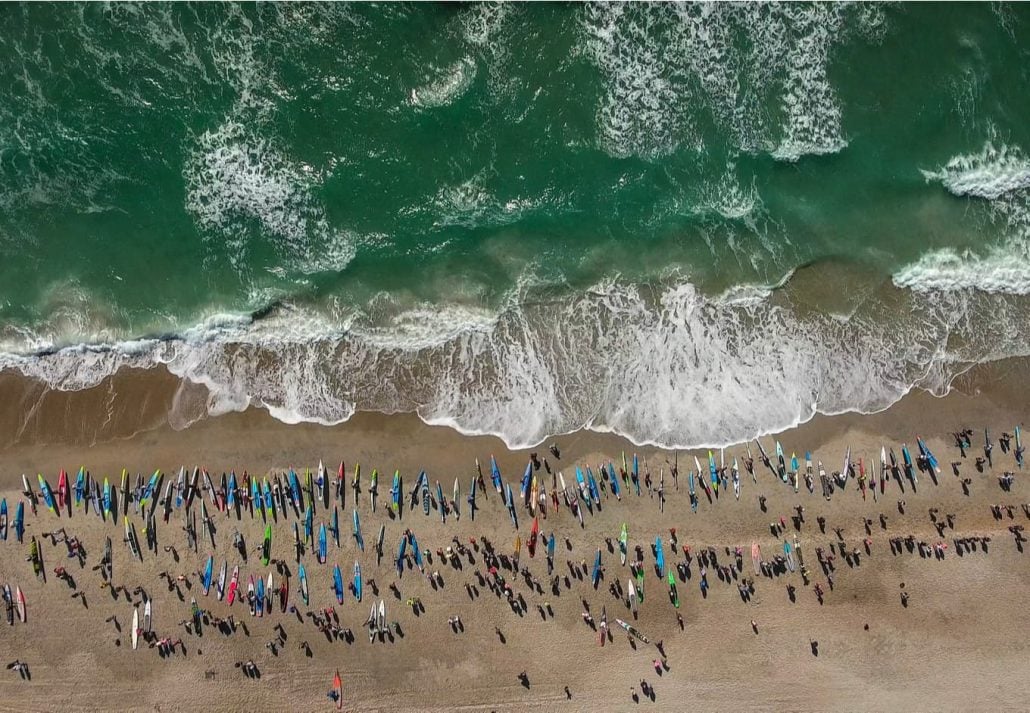 Heralded as one of the top surfing towns in the world by National Geographic, Wrightsville Beach is North Carolina's most accessible beach and a fabulous choice for a cheap beach vacation.
Wrightsville is located just 8.5 miles from Wilmington, and grants visitors with a wide range of experiences. Thrill-seekers can ride the beaches' world-class waves in a surf lesson or SUP session, while those in need of some relaxation can chill by the ocean while sipping on some refreshing cocktails.
The city is also a culinary powerhouse, with enough seafood standout restaurants to leave the most fastidious foodies wanting more!
Find Places To Stay Near Wrightsville, North Carolina
Frequently Asked Questions
Which beach vacations in the USA are the cheapest?
The 10 most Affordable Beach Vacations in the U.S.:
Myrtle Beach, South Carolina
Virginia Beach, Virginia
South Padre Island, Texas
Daytona Beach, Florida
Huntington Beach, California
St. Augustine, Florida
Cannon Beach, Oregon
Pismo Beach, California
Wrightsville, North Carolina
San Juan, Puerto Rico
Where is the cheapest and warmest beach vacation in the USA?
Florida cities such as Daytona Beach, and St. Augustine are both cheap and warm — perfect for a budget-friendly beach vacation.
What is the most inexpensive island vacation in the USA?
San Juan, the capital of Puerto Rico, is the most affordable island destination in the USA.
CuddlyNest provides all accommodations to all travelers at the best price. Find unlimited travel inspiration on our blog and social media channels.
You Might Also Like:
The 14 Best Beaches In The World
10 Best Kid-Friendly Family Vacations In The United States
The 11 Best Long Weekend Getaways In The US
The Ultimate North America Travel Guide
10 Best Day Trips From Naples, Florida
A Guide To The 6 Best Nudist Beaches In The United States
The Ultimate Guide For a Pet-Friendly Holiday in Florida