The most popular tourist attraction in Scotland, the famous Edinburgh Castle located in the heart of Edinburgh is an absolute must-visit. Steeped in rich history, this castle has stood strong on the iconic Castle Rock from as long ago as the 12th century.
Castle Rock itself was formed due to a volcano that erupted in the area several thousand years ago, and evidence was found that there were people living on top of the rock 3000 years ago. The castle was almost always under siege in its first hundred years as it was a place that was once controlled meant that Scotland was under their control, too. This then ended up being the point of friction between England and Scotland.
From the battles to the royal union, this castle has witnessed every good and bad time in Scottish history. The Scottish crown jewels are also kept there. When visiting Scotland, you must take a tour of this magnificent castle and also pay a visit to St. Margaret's Chapel, the oldest building still standing in Edinburgh. This royal palace was the home to Scotland's most illustrious monarchs and queens, including Mary Queen of Scots. It now houses Scotland's famed crown jewels.
The castle is visible from all parts of Edinburgh and is an evident gem in the Edinburgh skyline. Whether you're in the area to absorb the rich heritage and culture of the castle or to go shopping in the iconic Princes Street, there's so much to appreciate about this castle and its surroundings.
Things To Keep In Mind When You Visit Edinburgh Castle
When To Visit Edinburgh Castle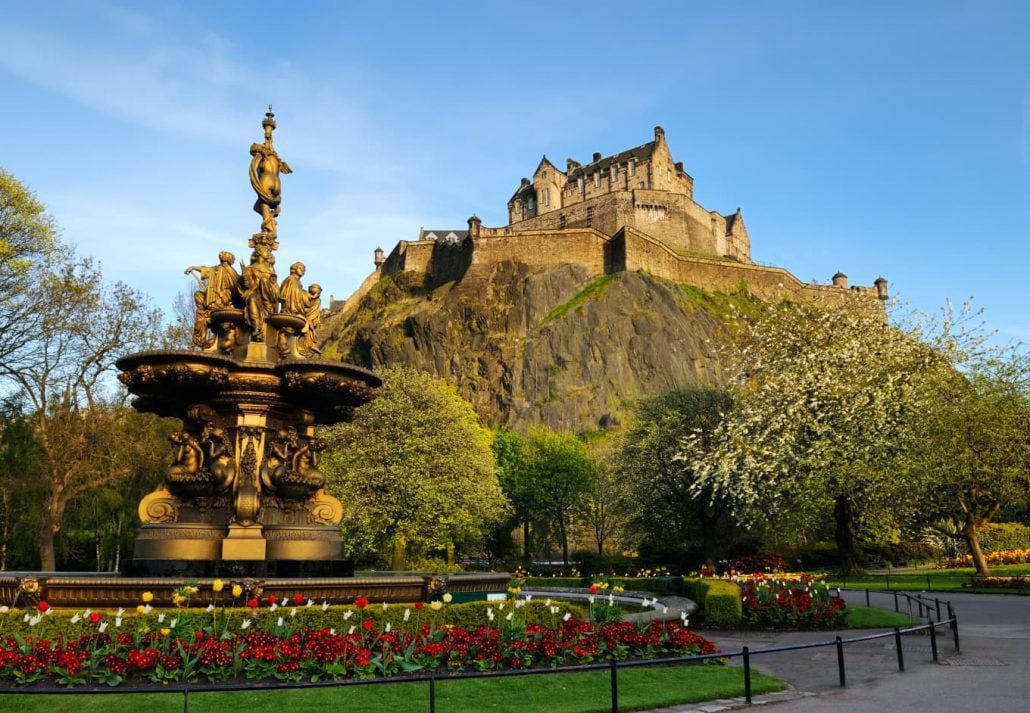 You can visit Edinburgh Castle all year round, but be warned that you would find a long queue to enter the castle at most times during the year. The queue would be very long after opening time which is at 9:30 AM, so we highly recommend getting there before 9. The queue starts to build at 9:15 AM, so getting there as early as possible would make it easy. There's a daily firing of a one o'clock gun that takes place every day and is iconic to see, but it does rake in throngs of crowds which can be overwhelming.
Getting Tickets: You can book tickets either online in advance or directly at the ticket office. The rates are lower when you pre-book your tickets online, so we highly recommend doing that in advance. A ticket for an adult costs £18 online and £21 at the ticket office. A child's ticket would cost £11 online and £12.50 at the ticket office, although, children below the age of 5 can enter for free. You can also tour Edinburgh Castle using an audio self-guided tour that you can purchase along with the tickets.
Crown Square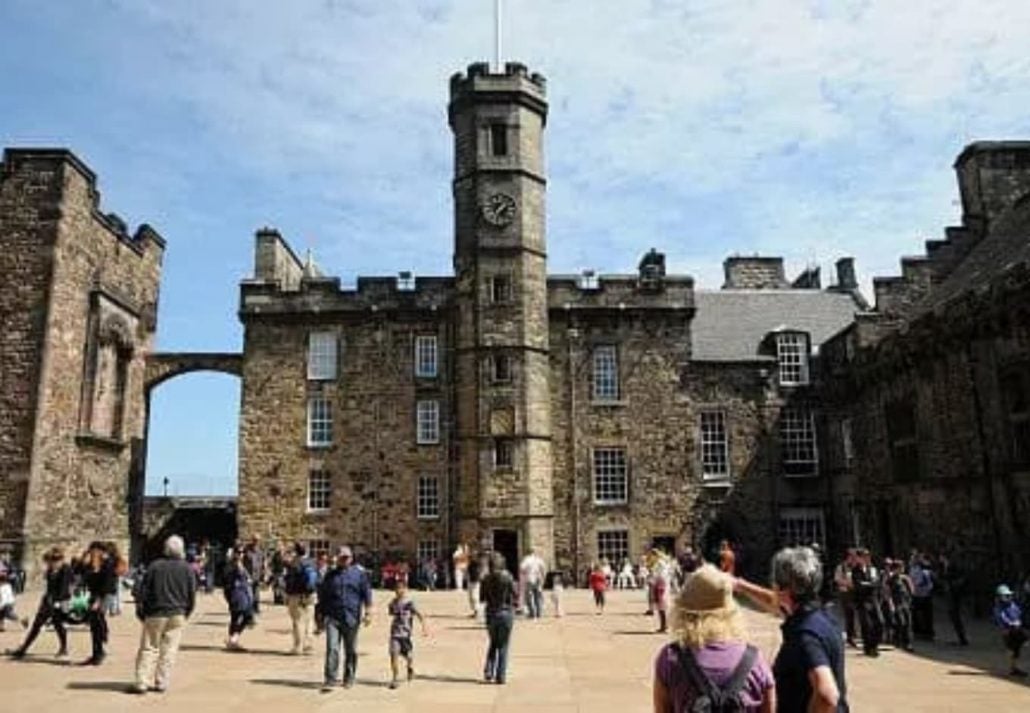 Crown Square is at the very heart of the castle and towards the south of this is where the famous Great Hall commissioned by King James IV is located. It was built in 1511 and is still as breathtaking as it was then. The Crown Square was remodeled around 1566 when Mary, Queen Of Scots gave birth to her son in a chamber that was built in the castle which can still be visited. Towards the south of the Crown Square is where you would also find the Hall of Honour which houses the Scottish National War Memorial which was built in 1927.
National War Museum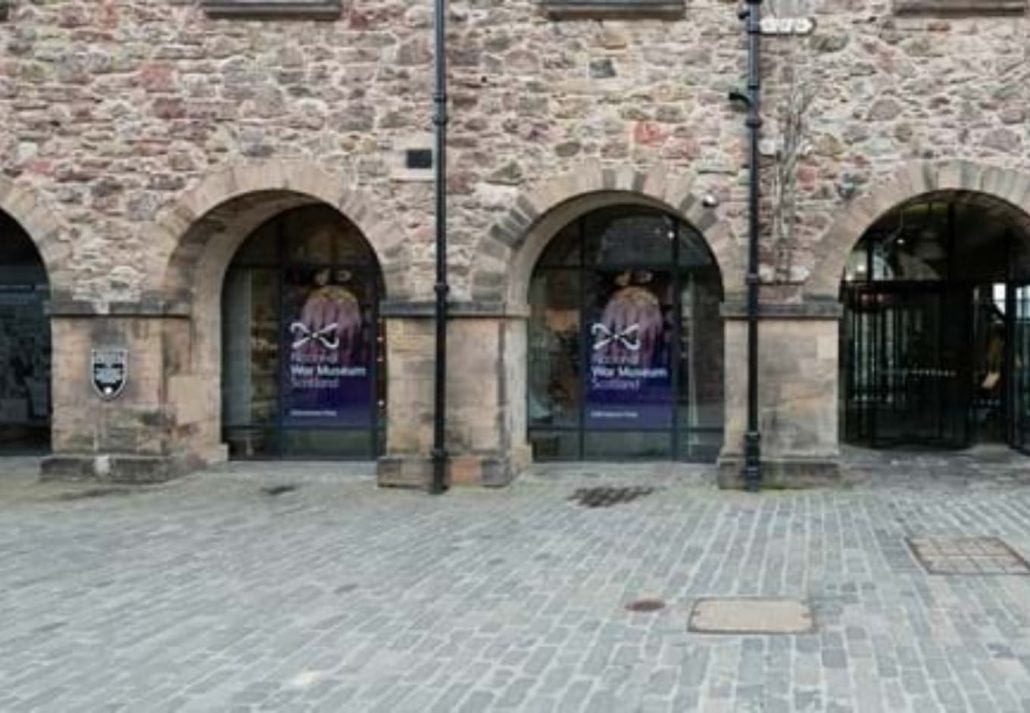 With a variety of antiques and interactive displays that will engage visitors of all ages, this intriguing museum gives a unique viewpoint on Scotland's military history. You'll discover Scotland's rich cultural legacy and military history, from the renowned Stone of Destiny to the Honours of Scotland. The National War Museum delves deep into over 400 years of Scottish military history and will leave you in awe of the country.
St Margaret's Chapel
Visit St Margaret's Chapel, the oldest building within the castle walls, which also happens to be the oldest surviving structure in Edinburgh. This beautifully maintained chapel originates from the 12th century and bears witness to Scotland's rich ecclesiastical heritage. St Margaret's Chapel is a hidden gem with its gorgeous stained glass windows and elaborate sculptures.
Crown Jewels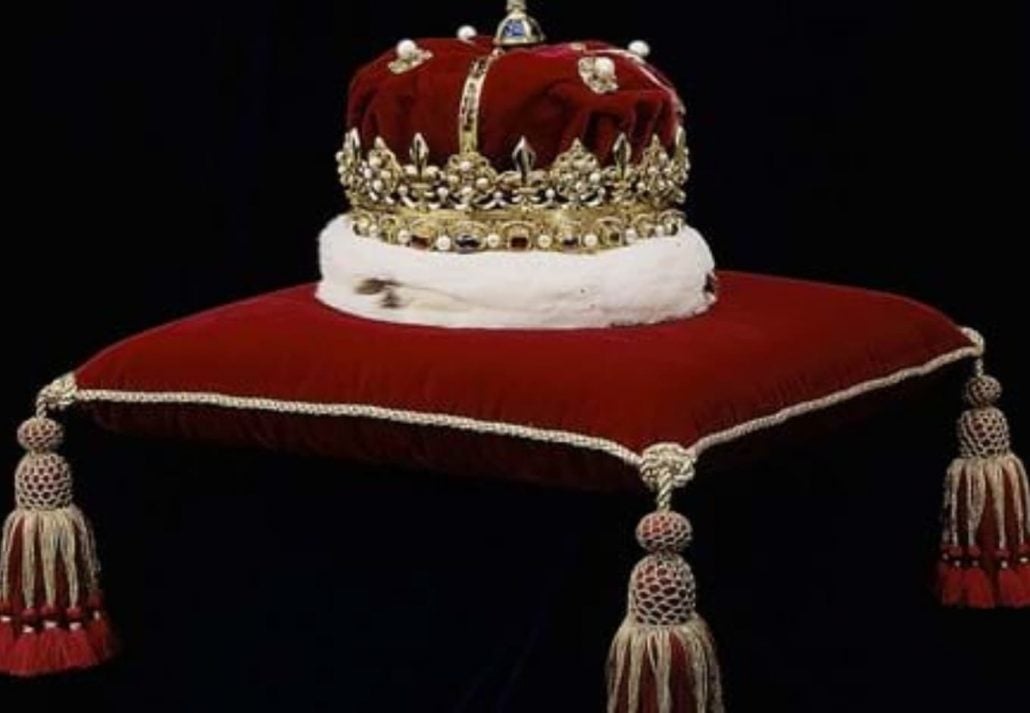 The exquisite Crown Jewels are the pride of Edinburgh Castle. Being Britain's oldest treasures and playing a significant role in its history, these jewels will leave you in awe the more you learn about them. These include the spectacular Stone of Destiny, glistening crowns with gorgeous stones on them, and exquisitely made scepters; there is so much to appreciate in the Scottish Crown Room, where these treasures can be found. The Sceptre of Scotland is the oldest object in the collection, while the Sword of State is another noteworthy piece that you must see. Every item of jewelry in this collection, also known as the Honours of Scotland, holds a piece of Scotland's rich past, and there is so much to learn from them.
FAQ
Do you need a guide to Edinburgh Castle?
You can book tours of the castle online, and you can also take self-guided tours using the audio guides that they sell at the ticket counter.
Is the Edinburgh Castle guidebook worth it?
The audio guides at Edinburgh Castle are very well-guided and well-researched. We highly recommend getting them.
How much time do you need at Edinburgh Castle?
You would need between two to two and a half hours to explore the whole of Edinburgh Castle and take a tour around it to truly understand the rich history behind it.
Is the walk to Edinburgh Castle hard?
The trail leading up to Edinburgh Castle is a circular path of 1.8km but is perfect for walking and it isn't a hard walk at all.
CuddlyNest provides all accommodations to all travelers at the best price. Find unlimited travel inspiration on our blogs and social media channels Facebook, Instagram, and Pinterest.
You May Also Like:
20 Bucket-List Things to do in Belfast, Northern Ireland
9 Amazing Things To Do In Bristol United Kingdom
The 13 Best Free Museums in London, England
The 7 Most Amazing Day Trips From London, England
The Ultimate Guide To Visiting The Tower Of London
The Best Hotels In London, England