Since the early 20th century, San Francisco has been a haven for the LGBTQ+ community and it now features a wide selection of lively gay bars and LGBTQ-friendly restaurants.
Most of the gay bars can be found in the Castro district, which was one of the first gay neighborhoods in the United States. They offer fun karaoke nights, drag shows, and dance parties as well as an array of creative cocktail creations and draft beers.
On the other hand, LGBTQ-friendly restaurants are widely scattered throughout the San Francisco Bay Area. It's safe to say that most of them shifted to charming Oakland. Whether you're craving Thai, Filipino, or Italian food – we've got you covered.
Let us show you the best LGBT-friendly bars & restaurants in San Francisco!
Find Places To Stay in San Francisco, California
LGBT-Friendly Bars & Restaurants In San Francisco Area
Toad Hall Bar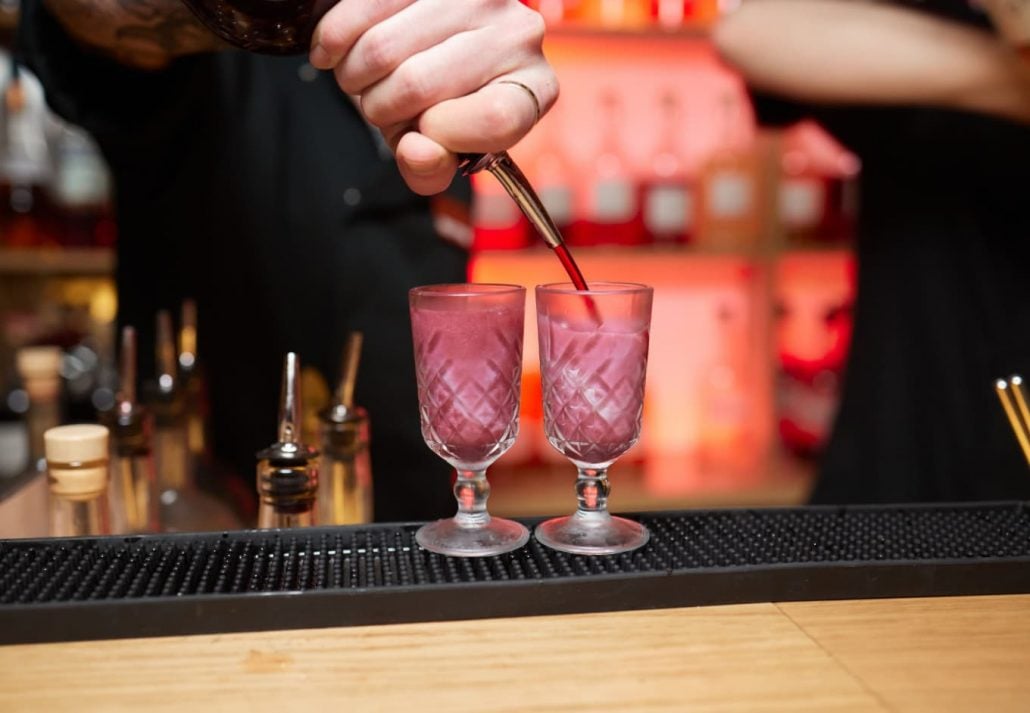 This cozy neighborhood gay bar is located in the popular Castro district. It is known for its vibrant atmosphere, incredible cocktails, and live music. There's a large dance floor, booths, and an outdoor patio. Come here for fun drag shows, karaoke, or dance competitions. Toad Hall's menu features delicious drinks like Vodka pink lemonade, Don Julio margarita, Jack & Coke, Bombay Tonic, and a selection of premium beers.
Address: 4146 18th St, San Francisco, CA 94114, United States
Wild Side West Bar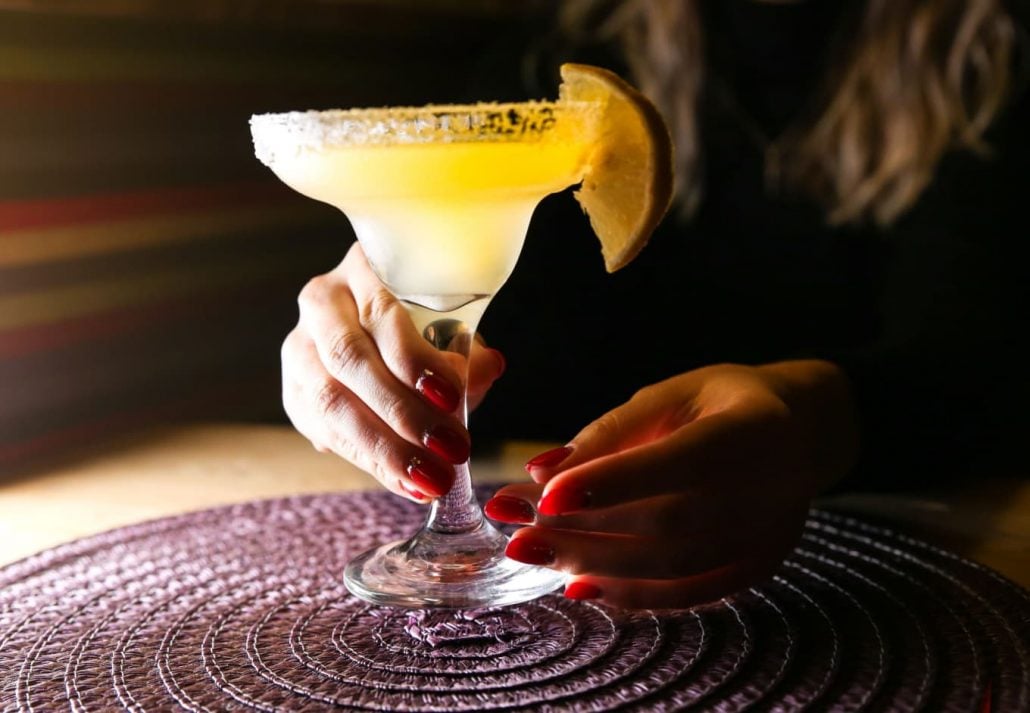 Wild Side West has been a popular lesbian bar since 1962. As one of the last remaining historic bars in San Francisco, it was featured on a list of 25 Legacy Bars in 2013 by the San Francisco Architectural Heritage Organization. The bar has managed to capture the essence of the city and has successfully become a neighborhood institution. Moreover, Wild Side West frequently hosts local fundraising events and invites guests for trivia Wednesdays and rounds of pool table games.
Address: 424 Cortland Ave, San Francisco, CA 94110, United States
The Cafe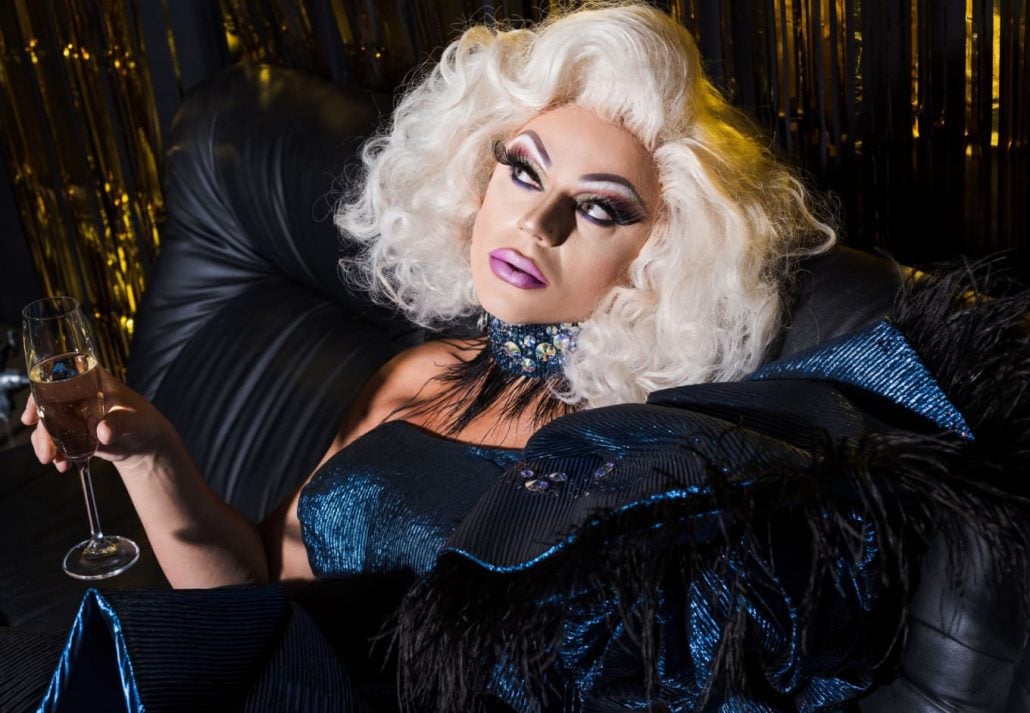 Thirty years have passed since The Café first became a staple in the Castro's LGBTQ+ community. Almost every night, guests can partake in karaoke, Drag Race viewing parties, and special themed parties. It's best to arrive early on Friday and Saturday nights – it can get quite busy!
Address: 2369 Market St, San Francisco, CA 94114, United States
Lone Star Saloon Bar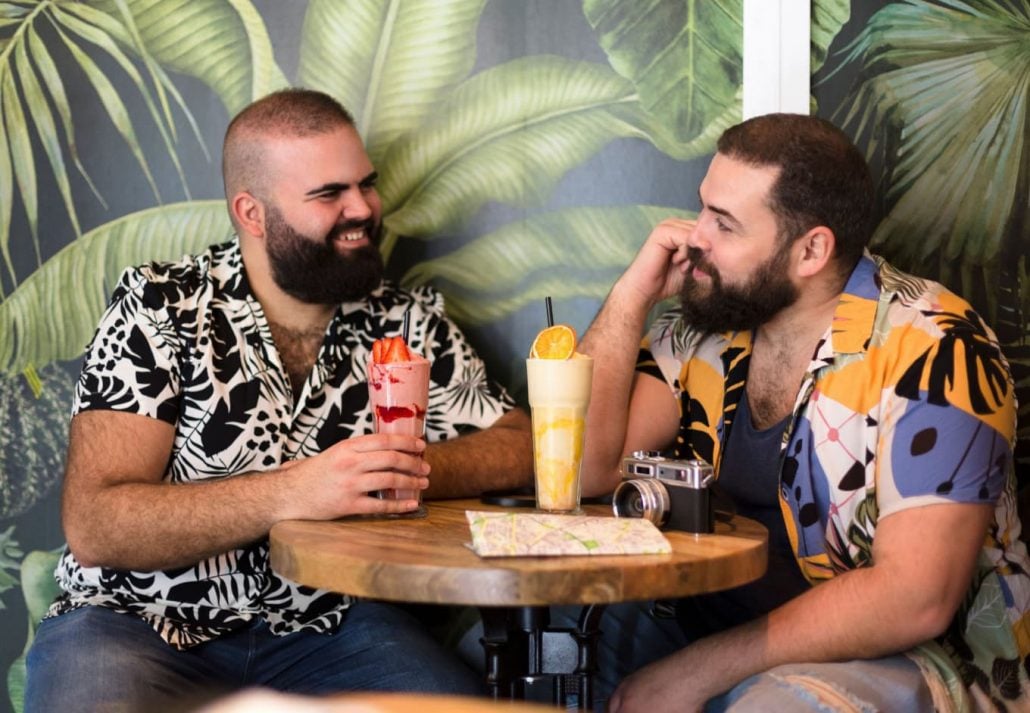 The loved Lone Star Saloon had humble beginnings, mostly serving beer and wine in 1989. The same year an earthquake stuck and the place had to be demolished. After some time, the bar was moved to its current location at 1354 Harrison St. and has been flourishing ever since.
With amazing DJs, a pool table, entertaining weekly events, and Sunday afternoon beer parties, Lone Star Saloon secured a spot on our list of the best LGBT-friendly bars in San Francisco. This place is a must-visit!
Address: 1354 Harrison St, San Francisco, CA 94103, United States
FOB Kitchen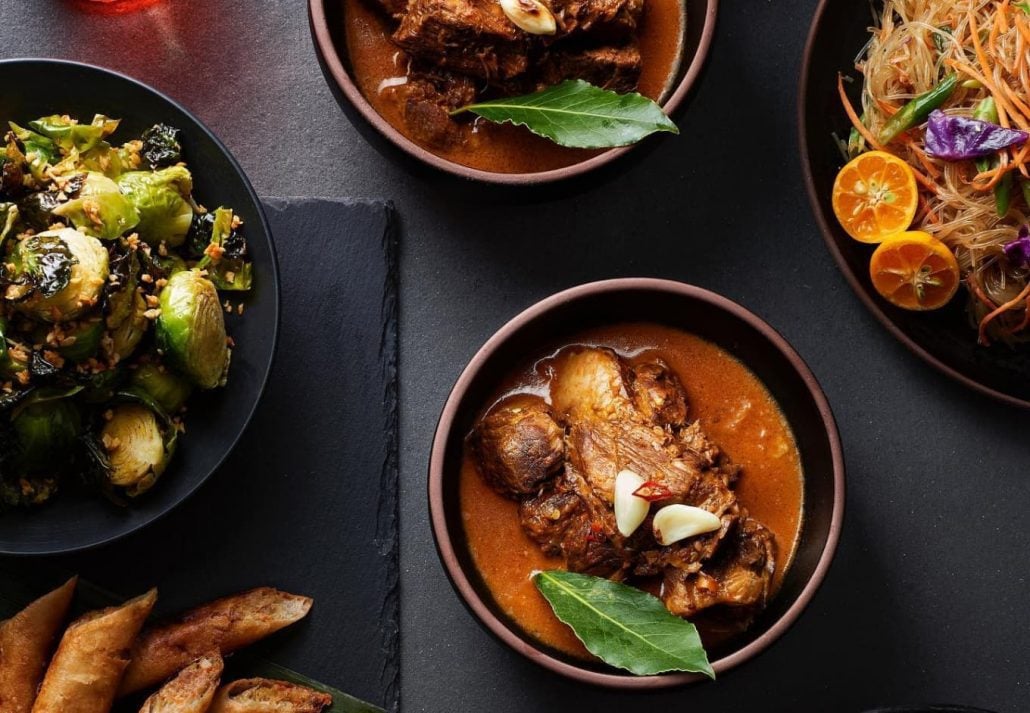 Looking for a fabulous LGBT-friendly restaurant in the SF Bay Area? FOB Kitchen is a great choice. The restaurant serves top-notch Filipino food and drinks. It's owned by Chef Janice Dulce who was focused on crafting a special setting where island vibes go hand in hand with the creative cuisine. It's a place where people of color and the LGBTQ+ community feel accepted and proud as they all frequently gather for a tasty meal.
The menu highlights dishes like Daing Bangus (marinated fried milkfish), Filipino Adobo, veggie fried rice, perfectly fried chicken, Pancit noodles & Lumpia Shanghai.
Address: 5179 Telegraph Ave, Oakland, CA 94609, United States
Farmhouse Kitchen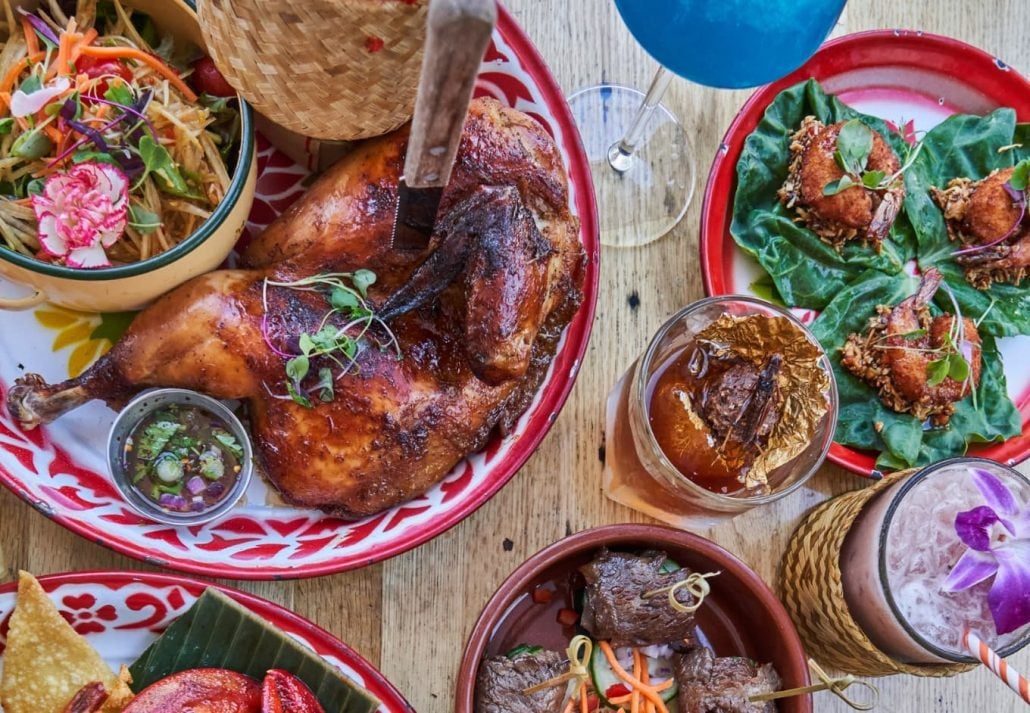 Farmhouse Kitchen serves colorful Thai meals with a modern twist in a rustic-chic space on Florida St. Dishes are full of bold flavors and are prepared with fresh ingredients. Try crispy calamari with cilantro lime sauce, fresh rolls with shrimp, samosa, pineapple fried rice, fresh Maine lobster in curry paste and coconut milk, Kang Kua prawns, delicious noodle soups, and chili cabbage – the list of mouthwatering food creations continues!
Address: 710 Florida St, San Francisco, CA 94110, United States
Emmy's Spaghetti Shack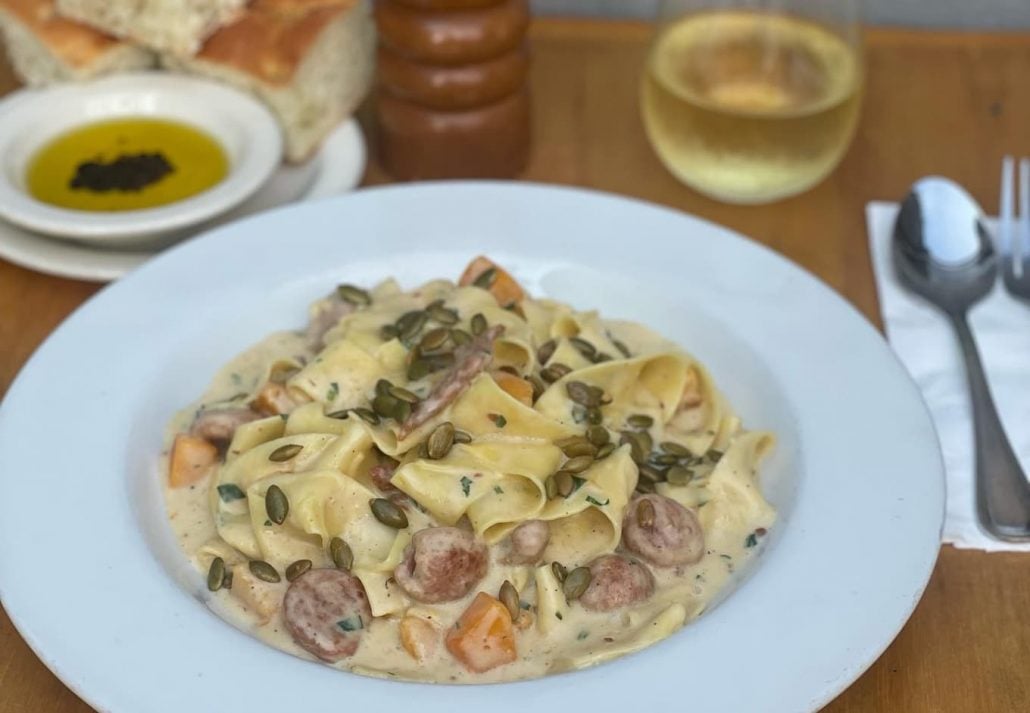 Since 2001, Emmy's Spaghetti Shack has been making marvelous Italian meals in a hip area of San Francisco. Customers can't get enough of the cheesy garlic bread, spaghetti puttanesca with secret spices, creamy chicken Alfredo, and prawn risotto. Pair the iconic meals with Kombucha, hard seltzer, Pinot Grigio, or Pinot Noir. You can't miss out on the chocolate truffle cake dessert with vanilla ice cream and berry sauce. Yum!
Address: 3230 Mission St, San Francisco, CA 94110, United States
FAQ
What are the best San Francisco gay bars?
The best San Francisco gay bars are:
Toad Hall Bar;

Wild Side West Bar;

Powerhouse;

The Cafe;

Lone Star Saloon Bar.
What is the best gay sports bar in San Francisco?
There are plenty of great gay sports bars in SF, including:
Bender's Bar and Grill;

Murio's Trophy Room;

The Red Jack Saloon;

The Bitter End;

Dovre Club.
What are other good gay bars in San Francisco?
Other good gay bars in San Francisco are:
SF Eagle;

Moby Dick;

Twin Peaks;

Aunt Charlie's Lounge;

El Rio.
Which San Francisco bars host drag queens?
To catch a drag show, stop by:
The Stud;

The Starlight Room;

Infusion Lounge.
What were the first gay bars in San Francisco?
Twin Peaks;

The Nob Hill Club;

The Why Not.
CuddlyNest provides all accommodations to all travelers at the best price. Find unlimited travel inspiration on our blogs and social media channels Facebook, Instagram, and Pinterest.
You May Also Like:
11 Off The Beaten Path Experiences In San Francisco
The 20 Best Restaurants In San Francisco
The Best Time to Visit San Francisco, California
A Guide To The 7 Best Beaches in San Francisco, California
The 5 Best Amusement Parks in San Francisco, California
5 Amazing Wineries In San Francisco, CA
The 9 Best Outdoor Attractions in San Francisco, California