Monterey is an enticing ocean town on the glittering California Coast. This alluring beach getaway is located on the edge of Monterey Bay, and it's beautifully surrounded by captivating cities like Carmel, Pacific Grove, and Pebble Beach.
While visiting this quintessential ocean town, you'll enjoy sun-kissed beaches, scenic whale-watching cruises, lush nature trails, and day trips to nearby cities.
One of Monterey's top attractions is the family-friendly Monterey Bay Aquarium, where you'll get the chance to meet cute sea otters, penguins, jellyfish, sea lions, and other marine creatures.
The Monterey State beach provides a glorious setting for swimming, boating, fishing, and other activities, while the scenic Coast Guard Pier offers great opportunities for wildlife viewing.
Monterey also delights visitors with its treasured collection of historic buildings (the age-old San Carlos Cathedral is a must-see), world-class museums, and even luxurious wineries!
The range of experiences available in this charming city is immense. To help you plan the trip of your dreams, we've created a complete guide to the 13 best things to do in Monterey, California. Have a look below!
Find Places To Stay In Monterey, California
The 13 Best Things to do in Monterey, CA
Visit The Monterey Bay Aquarium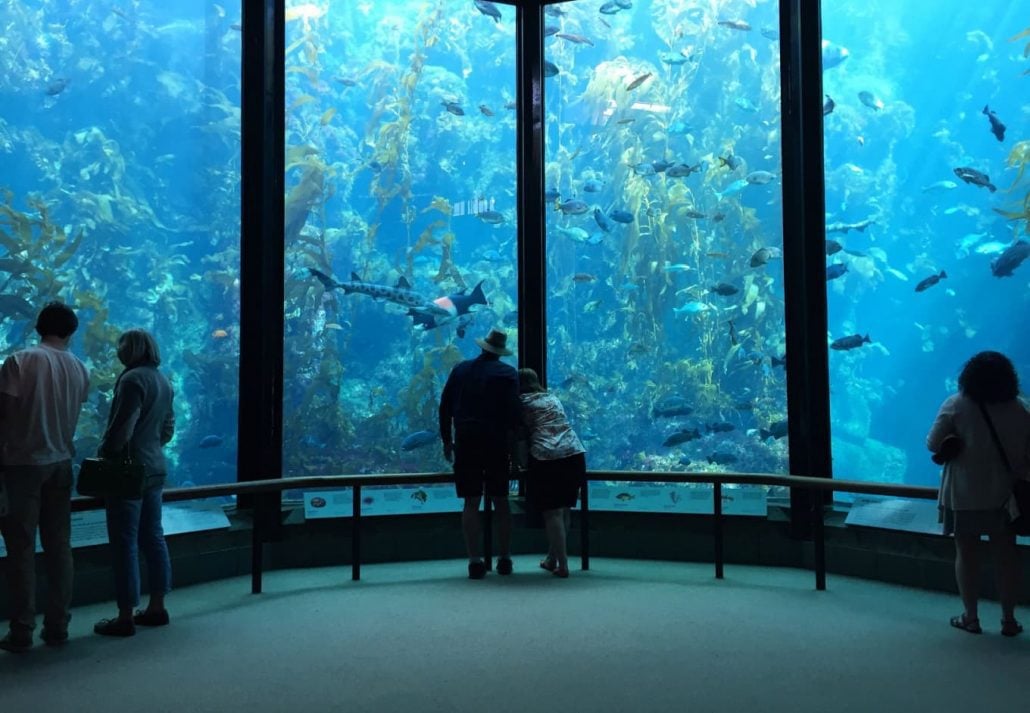 The Monterey Bay Aquarium is, unarguably, Monterey's most famous attraction. Created to inspire ocean conservation, the aquarium features over 200 exhibits and 80,000 plants and marine animals.
Some of the awe-inspiring sea creatures you'll see in the Monterey Bay Aquarium include
sea lions, harbor seals, sea otters, rays, colorful jellyfish, penguins, and sharks.
Address: 886 Cannery Row, Monterey, CA
Stroll Along Old Fisherman's Wharf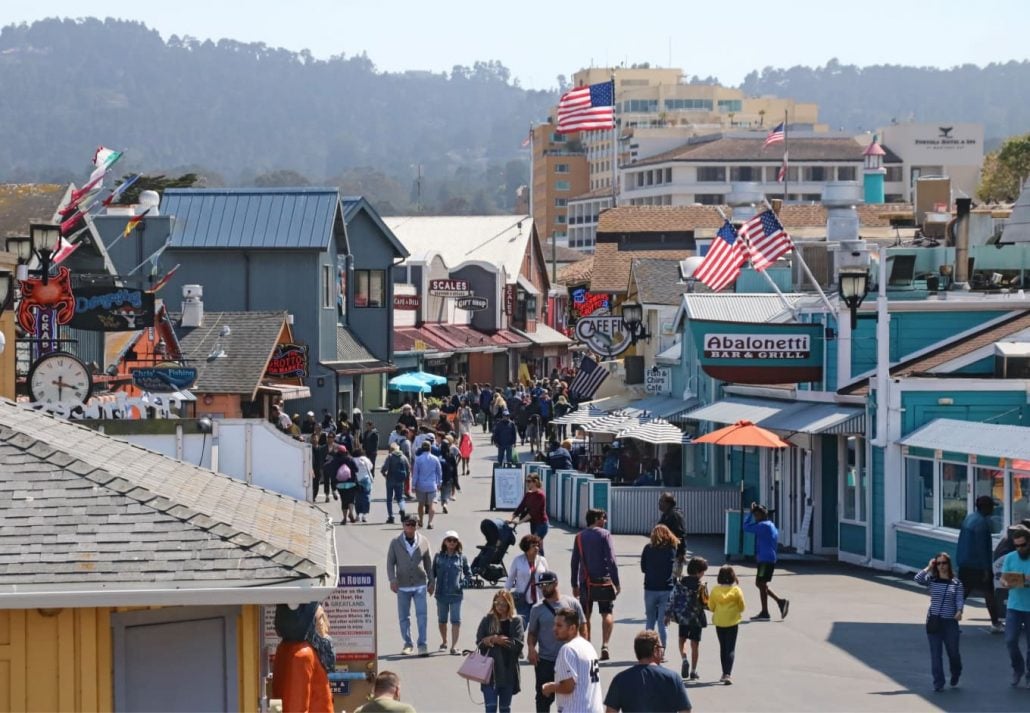 After seeing the colorful sea life in the Monterey Bay Aquarium, head to Old Fisherman's Wharf. Used as a fish market into the 1960s, the pier grew to become one of the city's top tourist destinations.
Old Fisherman's Wharf is dotted with souvenir shops and seafood restaurants (visit the Old Fisherman's Grotto for a top-notch clam chowder), aside from being a prime spot for whale watching. Visitors will also find several ocean activities, such as glass-bottom boat tours and fishing trips, available on the pier.
Address: 1 Old Fisherman's Wharf, Monterey, CA
Learn About Monterey's History In The Monterey State Historic Park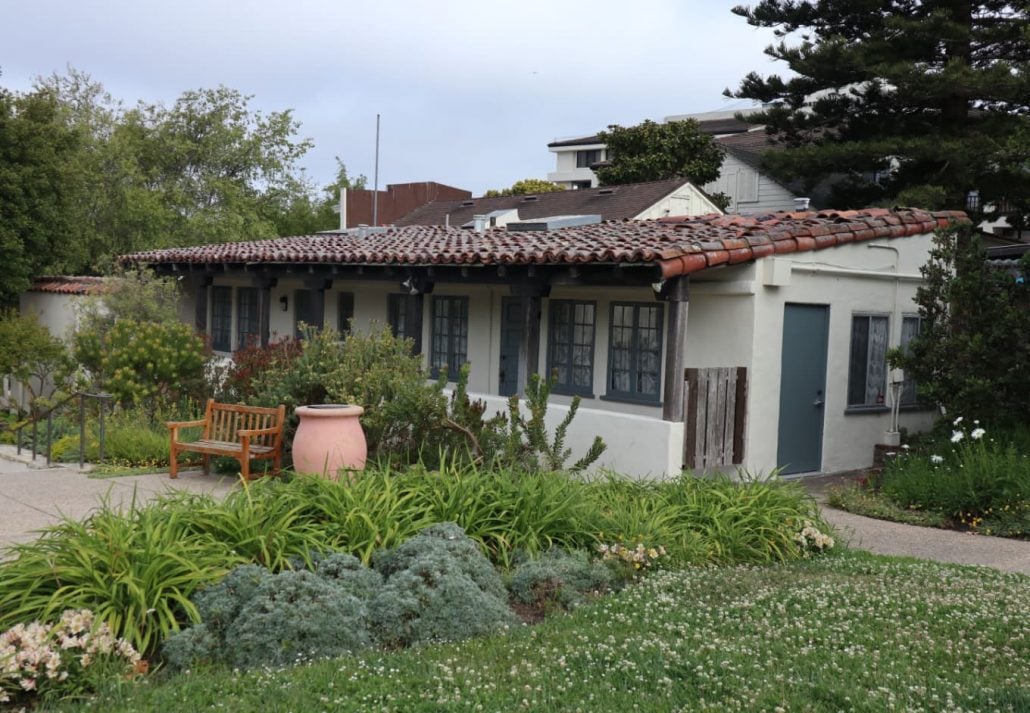 The Monterey State Historic Park will give you a unique glimpse into Monterey's rich history. Founded by Spanish explorers in 1770, the town was California's capital under Spanish, Mexican, and U.S. military rule, and it's one of the state's oldest cities.
Declared a National Historic Landmark in 1970, Monterey State Historic Park is an outdoor museum that includes the Monterey Old Town Historic District and 17 significant historic buildings.
One of the top experiences offered by the park is the "Monterey Walking Path of History," which allows visitors to see the site where Spanish explorers first landed in Monterey in 1602. You'll also see some of California's most historic homes, including the Pacific House Museum, a two-story adobe house that was used by the United States military as an office and storage space and served as a county Court House, a jail, tavern, a hotel, and a newspaper office.
Address: 20 Custom House Plaza, Monterey, CA
Explore Monterey's Museums
Monterey is brimming with wonderful museums catering to every interest and curiosity. Whether you're a history buff or a science nerd, you will surely find a stellar museum in the city.
Visit the Monterey Museum of Art to see nearly 10,000 works representing California art and eye-popping rotating exhibits.
If you're visiting Monterey with the kids, stop by the family-friendly Monterey County Youth Museum, home to nine gallery areas and over 50 interactive exhibits.
Another inspiring Monterey museum is the Colton Hall Museum, which presents visitors with a re-creation of the meeting room where California's first Constitution was formulated in October 1849!
Check Out The San Carlos Cathedral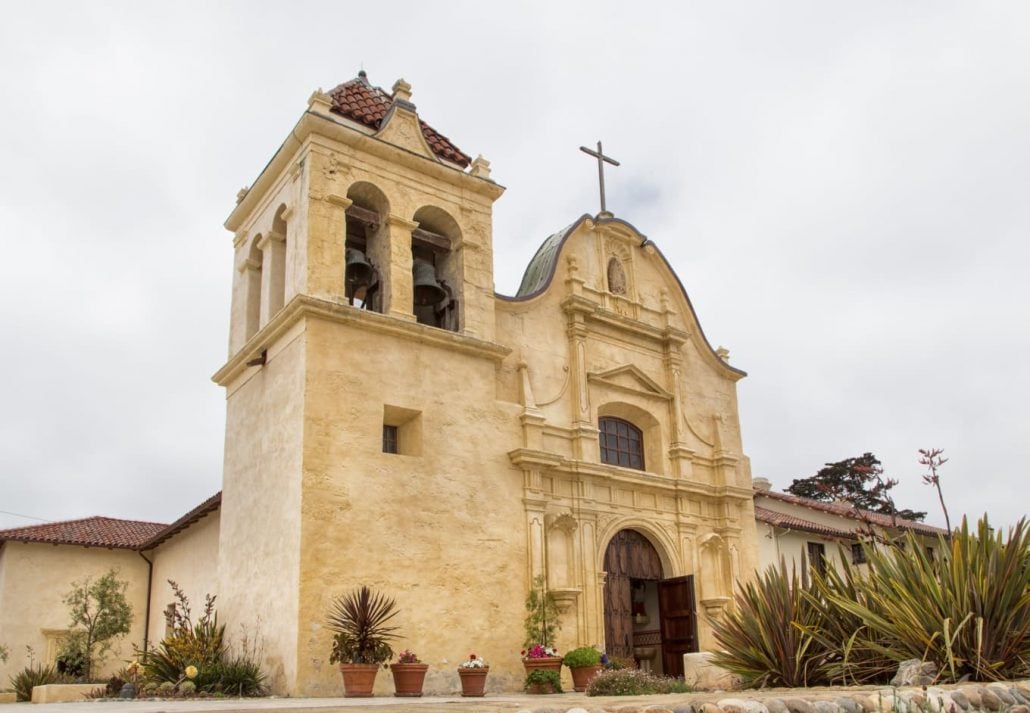 The San Carlos Cathedral is another historic gem in Monterey. Also known as the Cathedral of San Carlos Borromeo, the church is the oldest stone building in California and the oldest continuously operating parish in the state.
Built-in the Spanish Colonial style, the San Carlos Cathedral was beautifully repaired and restored in the early 21st century and named a National Historic Landmark in 1961.
During archaeological digs in the cathedral, several relics were found, including pottery shards, tools, shells, animal remains, and a 1779 Spanish coin.
Address: 500 Church St, Monterey, CA
Hike The Monterey Coastal Recreation Trail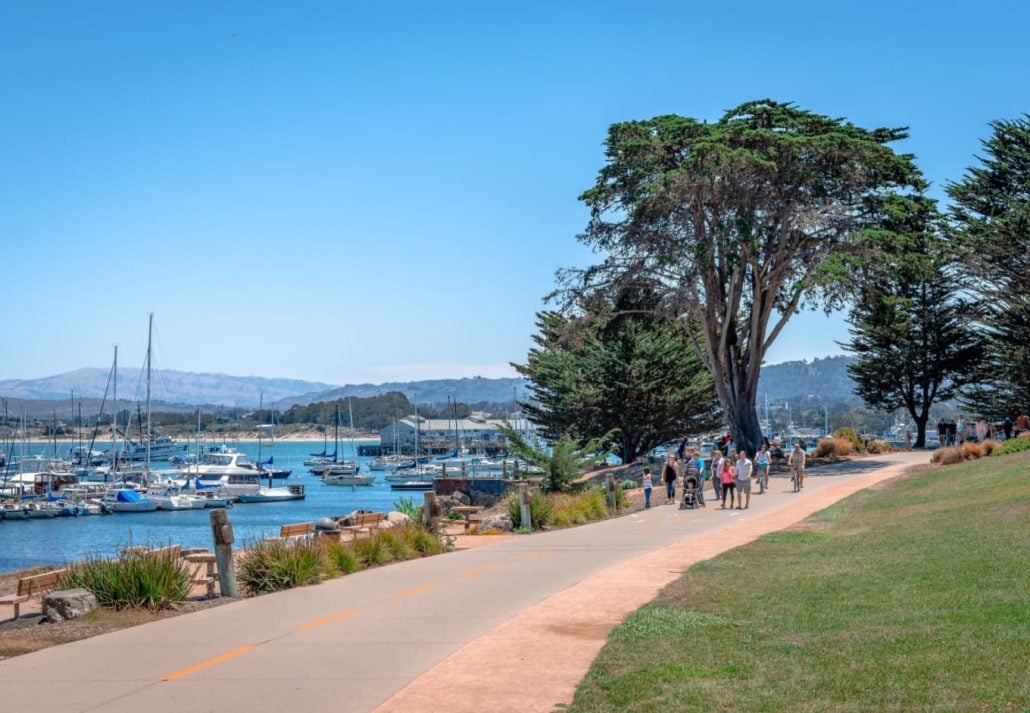 The Monterey Coastal Recreation Trail is a scenic waterfront pathway stretching 18 miles from Castroville north to Pacific Grove south.
Following the old tracks of the Southern Pacific Railway, this alluring pathway offers spectacular views of the majestic Monterey Bay and provides access to idyllic beaches and top attractions like the Monterey Bay Aquarium.
Address: Jewell Ave. and Ocean View Blvd. (Pacific Grove) to Haro St. and Merritt St./SR 183 (Castroville).
Discover The Monterey Bay National Marine Sanctuary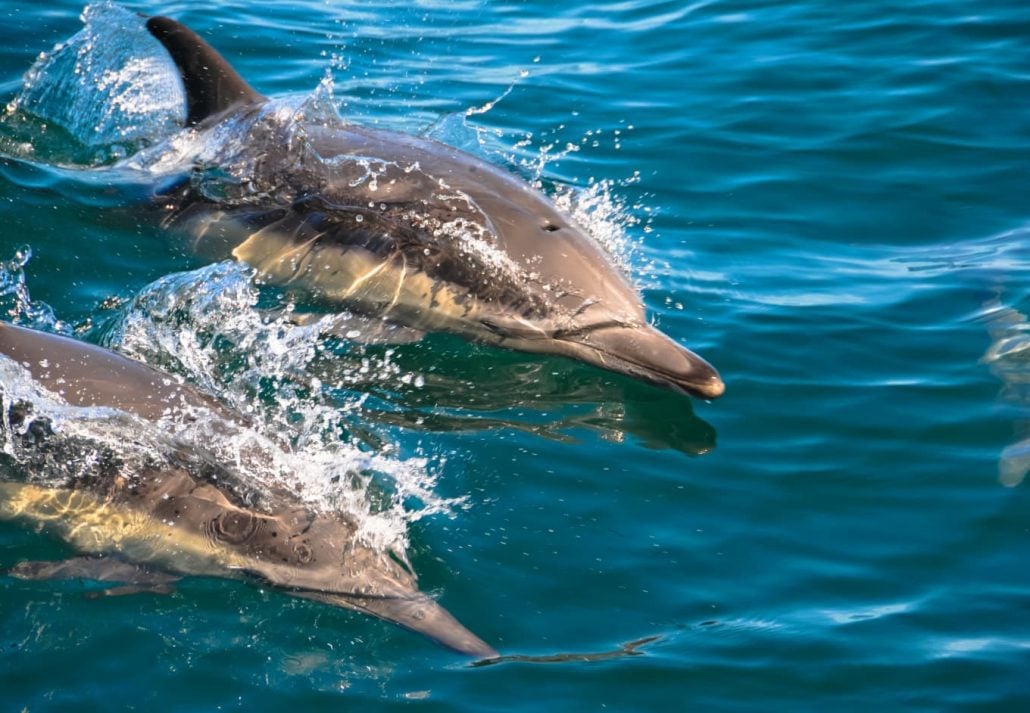 Nature lovers can't pass up the chance to visit the Monterey Bay National Marine Sanctuary. This protected marine area between San Francisco and Cambria includes pristine beaches, serene tide pools, and verdant kelp forests.
The sanctuary's luscious environments can be explored through outdoor activities like stand-up paddling, diving, kayaking, boating, and wildlife watching.
Shop Your Way Through Cannery Row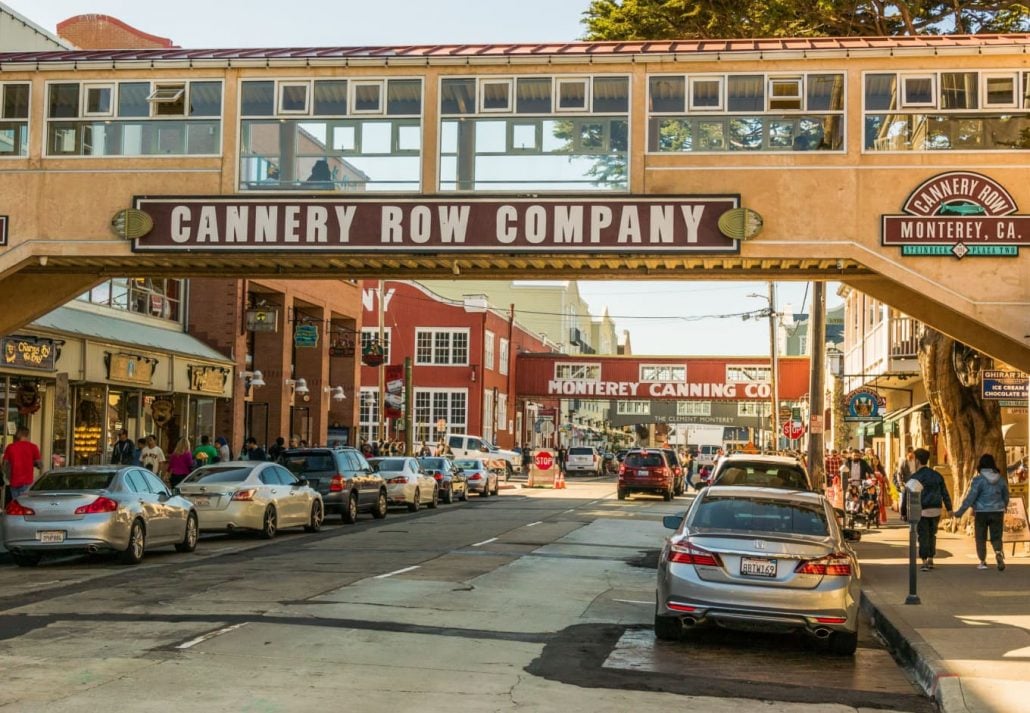 Running along the shoreline, Cannery Row is a vibrant waterfront street in Downtown Monterey. Once the site of sardine canning factories, the street is home to independent boutiques, gift shops, and cozy luxury hotels.
Here, visit the Cannery Row Antique Mall, housed in an old canning company building, and sell a dazzling array of antiques, from home décor to clothing.
Not far from Cannery Row, you'll find the Monterey Coast Guard Pie, a prime spot for viewing sea lions and harbor seals.
Take A Walk On The Cypress Grove Trail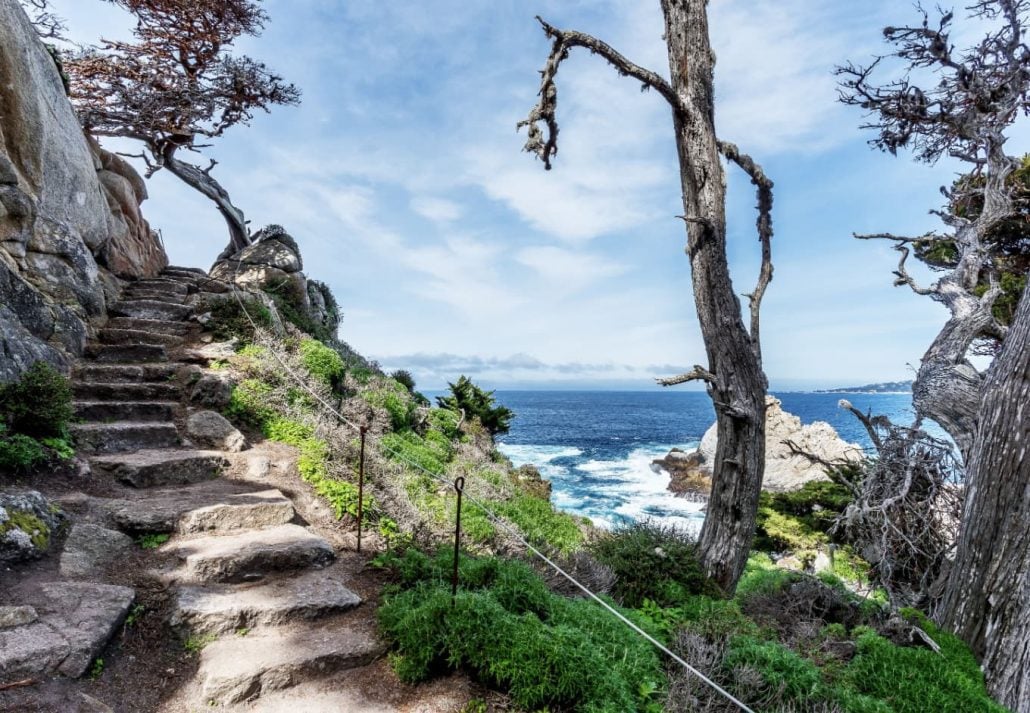 Situated less than 15 minutes from Monterey, the Point Lobos State Natural Reserve offers visitors the opportunity to experience nature uniquely. This scenic coastal park is home to the Cypress Grove Trail, which allows hikers to see one of the two naturally growing stands of Monterey cypress trees remaining on Earth.
Address: Point Lobos State Natural Reserve
Indulge In A Luxurious Wine Tasting Experience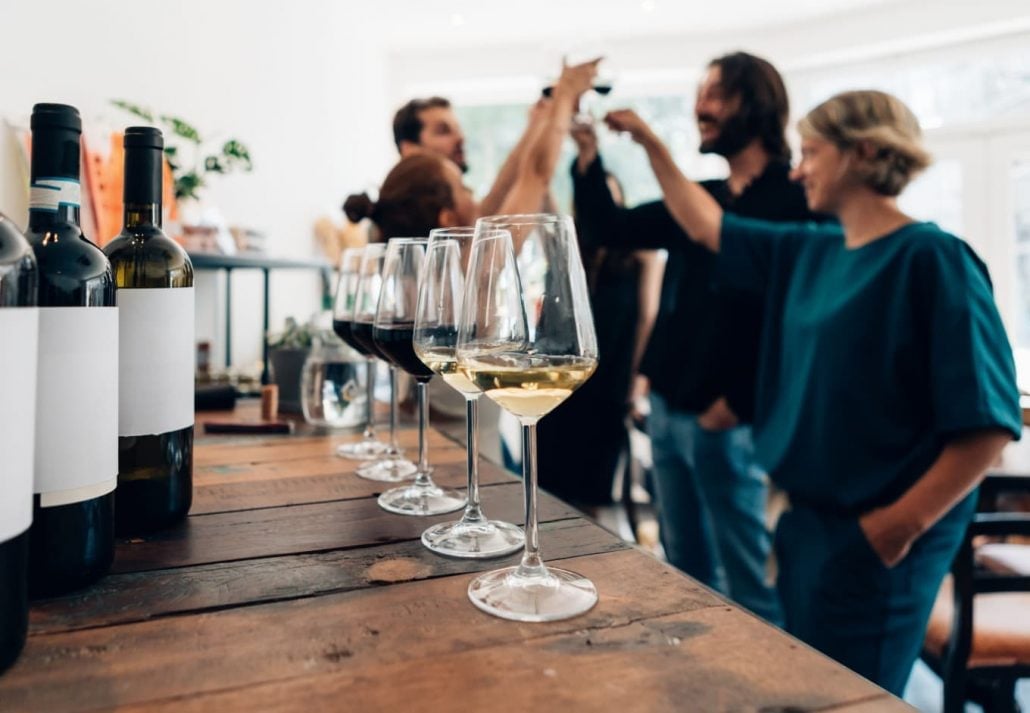 Famous for its unique microclimates and diverse growing conditions that produce 32 varieties of grapes, Monterey County is one of the largest wine-growing regions in California. Throughout the county, you'll find over 150 wineries, several of which have tasting rooms in Monterey City.
For an unparalleled wine-tasting experience, visit A Taste of Monterey on Cannery Row. Here, you'll try a selection of wines from over 90 Monterey-area wineries paired with homemade flatbread pizzas and artisan cheese with views of the Pacific Ocean.
Level up your Monterey experience by exploring the Great River Road Wine Trail. The road has award-winning wineries crafting Pinot Noir and Chardonnay, Grenache Noir, Syrah, Viognier, and other wines between San Luis Obispo and Carmel.
Enjoy A Scenic Whale Watching Tour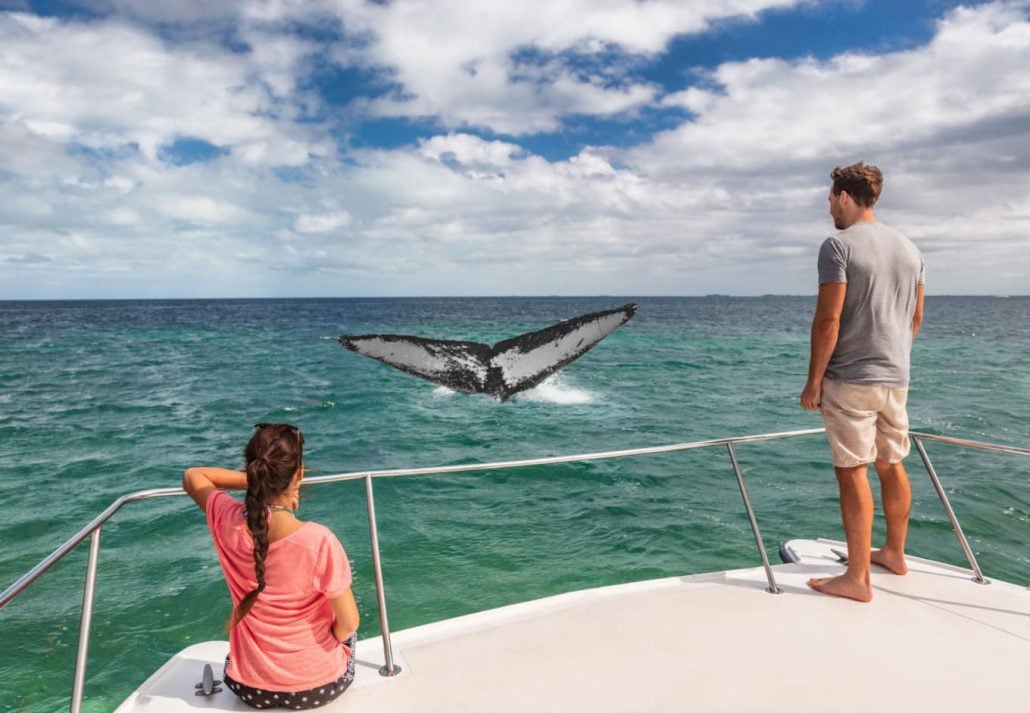 Monterey is one of the best destinations for year-round whale watching in the United States. Several unique tours around Monterey Bay allow you to spot fascinating creatures like blue whales, humpback whales, gray whales, orcas, and other marine species migrating seasonally.
Go On A Day Trip To Carmel-by-the-Sea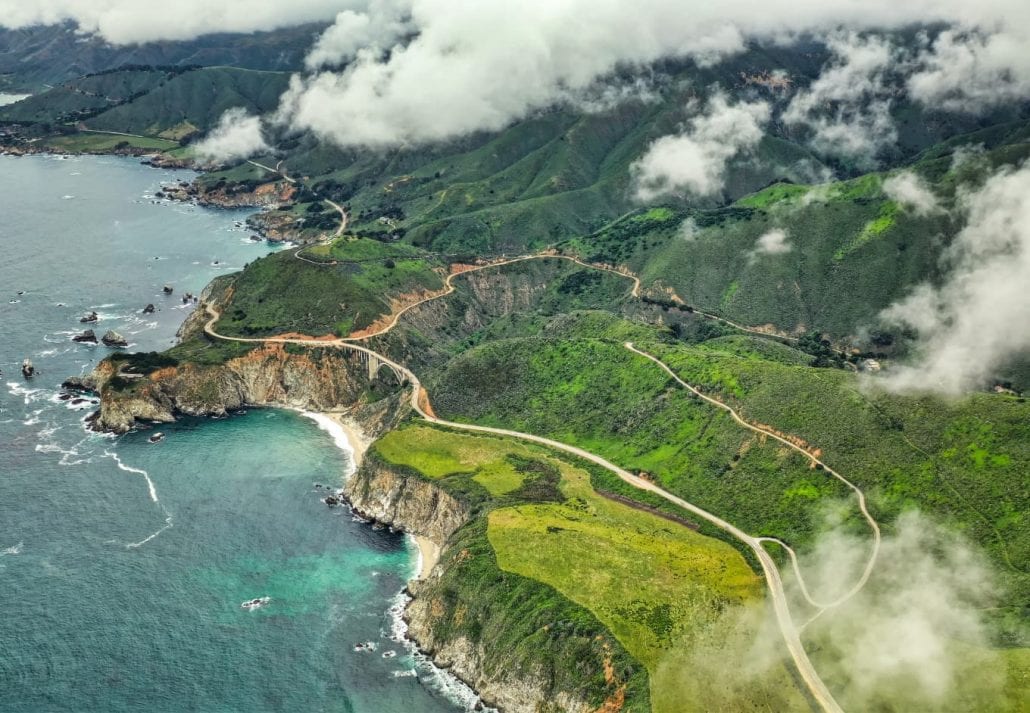 Carmel-by-the-Sea is a jewel on California's Monterey Peninsula. Located just 11 minutes from Monterey City, this seaside town has gorgeous rugged landscapes, aside from being home to some of the most beautiful beaches in the United States.
One of the top experiences in Carmel is experiencing the scenic 17-Mile Drive, a portion of the Pacific Coast Highway that runs through Pebble Beach and Pacific Grove and offers fantastic views of dramatic coastal cliffs, snow-white beaches, mystical forests, and iconic golf courses.
In Carmel, be sure to also stop by Il Tegamino (try their slow-cooked braised lamb with risotto alla Milanese), and the picture-perfect Carmel Mission Basilica Museum, one of the most artfully restored Catholic mission churches in California.
Spend The Day At Monterey State Beach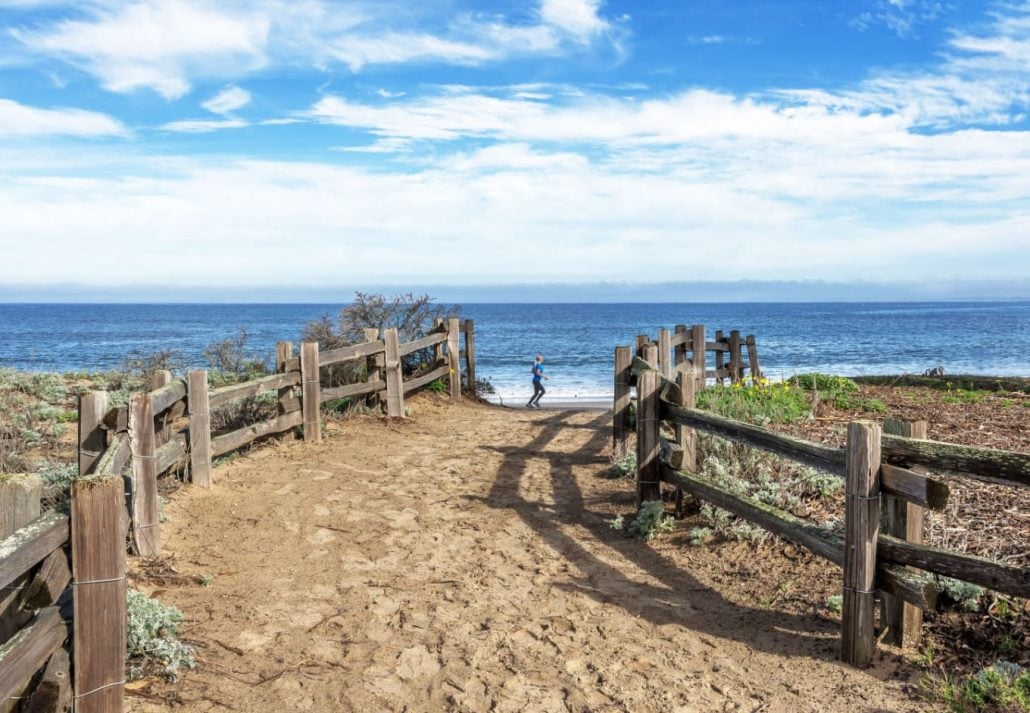 Monterey State Beach is a protected beach along the southern shores of Monterey Bay. The beach is a veritable wonderland for outdoor enthusiasts, and some of the tried and true activities here include surfing, fishing, swimming, and exploring tidepools.
Address: Del Monte Ave. at Park Ave., Seaside
FAQ
Where is Monterey located?
Monterey is located in Monterey County on the southern edge of Monterey Bay, California's Central Coast.
Is Monterey, CA, worth visiting?
Yes. Monterey is a vibrant coastal town filled with attractions such as beaches, scenic trails, wineries, shopping streets, and a world-class aquarium.
What do people do in Monterey?
The top things to do in Monterey are:
Monterey Bay Aquarium;
Old Fisherman's Wharf;
Monterey State Historic Park;
Monterey Museum of Art;
San Carlos Cathedral;
Monterey Coastal Recreation Trail;
Monterey Bay National Marine Sanctuary;
Cannery Row;
Cypress Grove Trail;
Wine Tasting Experience;
Whale Watching;
Carmel by the Sea Day Trip;
Monterey State Beach.
Which is better, Carmel or Monterey?
It depends on your interests and travel style. Carmel-by-the-Sea is a romantic destination known for its boutique hotels, luscious wineries, and oceanfront restaurants, making it a perfect place for couples. Monterey is dotted with outdoor attractions and kid-friendly experiences, so it's a more suitable destination for families.
What are the best beaches in Monterey?
The best beaches in Monterey County are:
Del Monte Beach, Monterey;
Lovers Point Beach, Pacific Grove;
Monterey State Beach, Monterey;
San Carlos Beach, Monterey;
Spanish Bay Beach, Pacific Grove;
Asilomar State Beach, Pacific Grove;
Carmel Beach, Carmel by the Sea.
Browse. Book. Stay.
CuddlyNest provides all accommodations to all travelers at the best price. Find unlimited travel inspiration on our blogs and our social media channels Facebook, Instagram, Pinterest
You might also like:
North America Travel Guide
Most Romantic Weekend Getaways in the United States
Long Weekend Getaways in the United States
Best Family Vacations In The United States
Best National Parks In The United States
Best Cabin Rentals in the United States
Best Dog-Friendly Vacations In The United States
The Most Amazing Things To Do in San Diego, California
The Best Time To Visit San Diego, California
The 6 Best Hotels in San Diego, California
Best Hotels in Santa Barbara, California
Bucket-List Things to do in Santa Barbara, California
Best & Fun Things To Do In Santa Monica, California
Best Restaurants In Los Angeles, California
Ultimate Guide To Downtown Los Angeles, California