It's summer in the northern hemisphere, which means it's time to enjoy the sun and sand, and welcome relaxation. Summer goes hand and hand with a good book, summer cocktail, and the beach. Which is why we are sharing with you the top 5 beaches to visit this summer. Hidden on all corners of the globe, these beaches offer a once-in-a-lifetime experience, you do not want to miss out on. Take a look at our list and let us know which you are adding to your summer travel itinerary.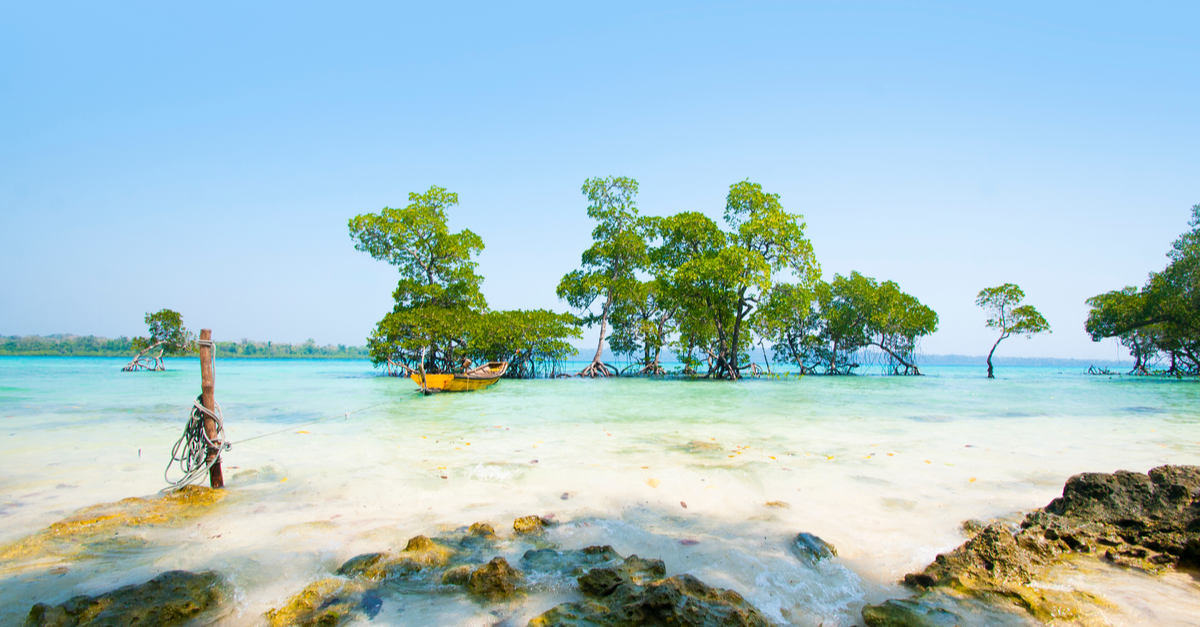 7 Commandos Beach, Palawan, Philippines:
7 Commandos Beach is a must-visit for summer fun. Its name comes from the legend of seven soldiers who were trapped there during World War II. The Philippines is a true paradise. It ranks high as a popular tourist destination and boasts incredible views of the sea. In Palawan, specifically, there are many beautiful islands, from north to south. In fact, it is one of the most highly acclaimed destinations for an island getaway. You know where to find us! The Palawan area is known worldwide for the El Nido region, where the 7 Commandos beach is located. The palm trees metaphorically are the guards of the island, running down the coast for miles and miles. Tourists who visit this pristine location are welcomed by crystal blue waters, coconuts for days, and a relaxing getaway you'll never want to end. 
---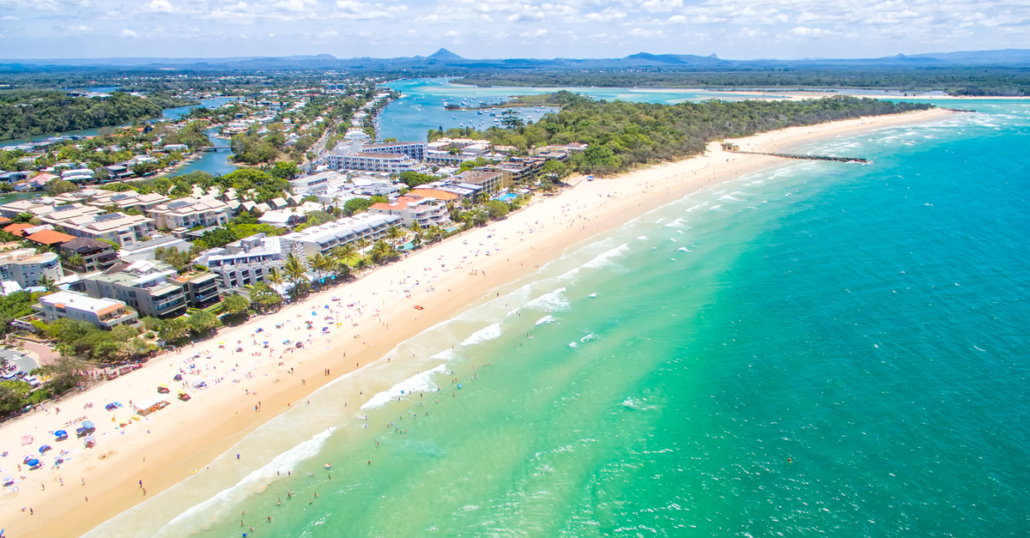 Noosa Main Beach, Queensland, Australia:
Noosa Main Beach is the only north-facing beach on the entire coast of Australia. It is one of the most popular destinations for tourists looking to enjoy the perks of Australian life and enjoy the sunny climate. Whether you are visiting with your friends or family, you will surely want to book a holiday here for more than a few days. Noosa is about 62 miles, 100 kilometers, southeast of Queensland. Noosa's unique enclave makes it an ideal place to go surfing. The orientation of the beach reduces the waves making them a calm place to learn and enjoy the experience. When in the area, take advantage of visiting Noosa National Park. It is surrounded by whitewater and beautiful scenery, creating the perfect place for exploration after a long day of sun and sand.  It definitely makes our list of the top 5 beaches to visit.
---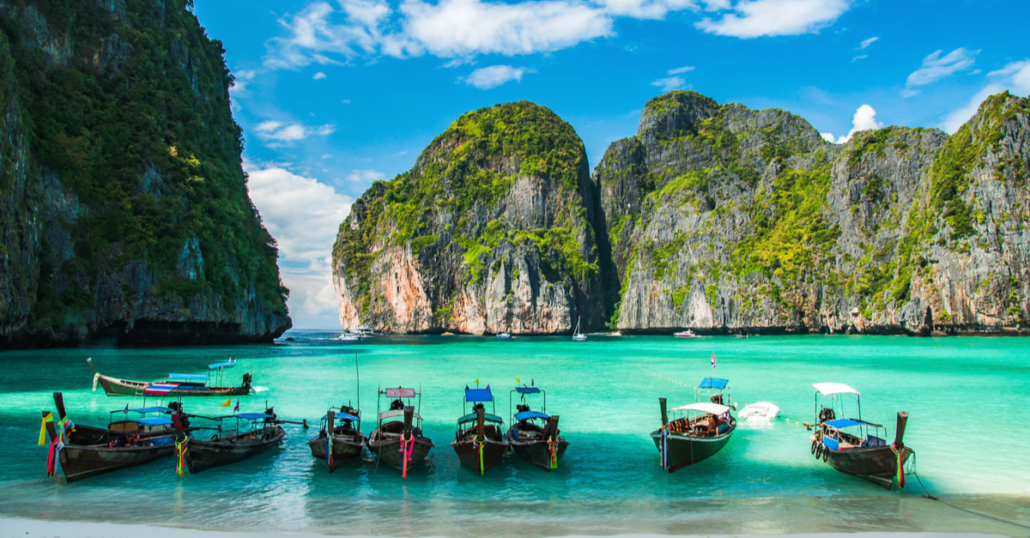 Koh Samui and Koh Muk, Thailand:
From photos to movie scenes, brochures, and more, if there is a beach destination that makes the top of every list, it's Thailand. Home to a fun, boisterous, and friendly culture, Thailand offers ravelers magnificent beauty and experiences. After all, it is called the Land of Smiles and has some of the friendliest people on the planet. From the famous beaches and islands like Maya Beach and Ko Samui to hidden nooks and coves, there is so much to do, see, and explore.
One of the small paradisiacal islands, Koh Muk, is located south of Krabi and near Trang and hides a treasure that all lovers of mysteries would be fascinated by. It even has a cave that leads to a small oasis within a rocky environment only accessible at low tide. According to legends, pirates used as a hiding place for their treasures. A group of explorers can access the site with a guide to take them through the cave while holding onto a rope. The rocky cliffs that surround the beach area and the green waters gave it its name: the Esmeralda Cave. We highly recommend a visit to adventurous travelers. 
---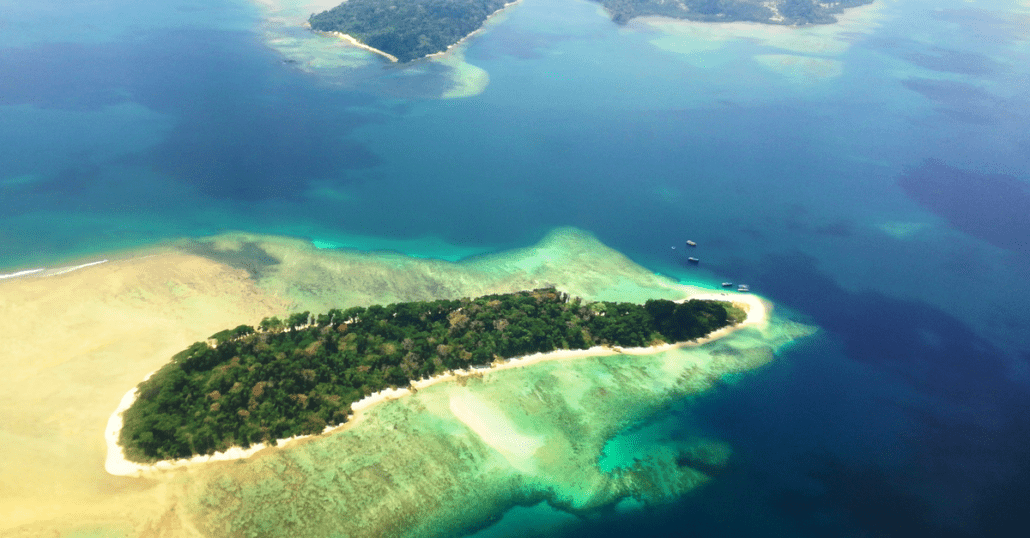 Havelock Island, Andaman Islands:
The Andaman Islands are a group of islands in the Bay of Bengal, which belongs to the territory of India. Port Blair is the main community of these islands and the administrative capital of the territory. Although the main island has its charm, it is best to take the ferry that takes you to Havelock. This island is a paradise for travelers thanks to its sublime silken beaches, twinkling teal shallows, and some of the best diving in South Asia.
There, you will find Radhanagar Beach, although many visitors commonly know it as Beach Number 7.  Its turquoise waters and white sand make this beach a perfect spot to bask in the midst of nature's bounty. Radhanagar Beach is located just a few miles, seven kilometers away from Vijaynagar Beach and Dolphin Yatri Niwas. The lush and verdant trees on the side of the beach offer tourists the opportunity to unwind and indulge in serenity and nature's charm. We recommend watching the sunset from the comfort of the shore. 
---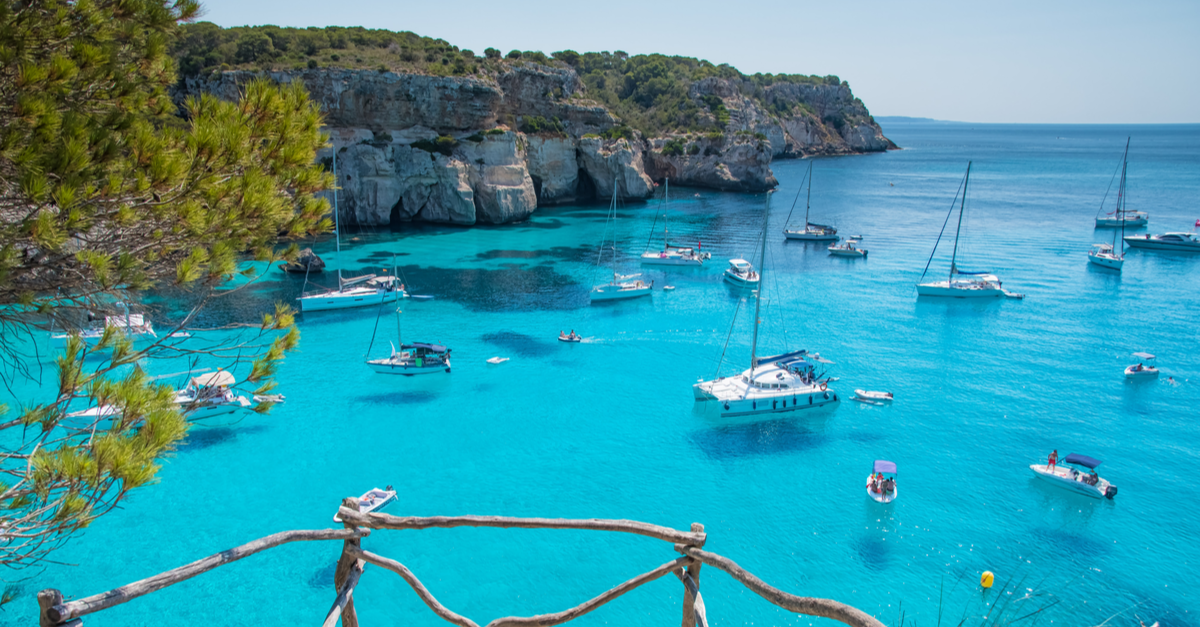 Cala Macarella, Menorca, Spain:
Menorca is one of the Balearic Islands, in Spain, in the Mediterranean Sea. It is the smaller of the islands compared to its sister island, Mallorca. The whole island is beyond impressive with its coves, crystal blue waters, and hilly terrain. Visitors can rent a boat or take a ferry for the day to visit and tour the island. There is no better way to truly explore it. For those who enjoy water sports, this island boasts kayaking and paddle surfing. You can even explore the caves while paddle surfing from one to the next.
One of the most impressive beaches on the island is Cala Macarella. You can arrive at the beach by shuttle bus, as it does not permit access by car. Due to the massive influx this year you can not get there by car, so you have to take a shuttle bus, but you can walk and enjoy the wonderful scenery. Let us know how much you enjoyed this paradise after your visit.
---
Which of the top 5 beaches are on your bucket list? Let us know and we will give you more information on where to stay and how to get there.
Browse. Book. Stay.
CuddlyNest provides all accommodations to all travelers at the best price. Find unlimited travel inspiration on our blog and social media channels. 
You might also like:
Best Croatia Beaches
Best Things to do in Barcelona
Best Water Parks in the World