You might get surprised, but Astrology and travel have a lot in common. You would get even more surprised knowing that there are top travel destinations according to your Zodiac Sign.
But first things first. Astrology is considered to be both an art and a science, just like travel is. Also, both of them can become very useful tools for self-knowledge. This is because Astrology provides you with all the necessary information about your personality, which is a great way of learning more about yourself. Self-discovery also happens when you travel, and for some, taking a trip can even bring a spiritual experience.
Some astrologers believe that there are suitable destinations for all 12 Zodiac Signs. This happens because each one of them has its own traits, strengths, and weaknesses, which can have a deep impact on a person's tastes and preferences. So, instead of randomly choosing your next travel destination, why not choose a place that truly resonates with your zodiac sign?
Astrology can give you interesting insights into what kind of destination you may want to pick in 2022. From idyllic beaches to cosmopolitan cities, there's something for everyone. Take a look at the list to find out the top travel destinations according to your zodiac sign.
Interesting Read: Travel Destinations in India Based on Your Zodiac

The 4 Elements of Astrology
The 12 Zodiac Signs are divided into 4 elements: Air, Eart, Fire, and Water. This means that each element rules three signs. Understanding a bit more about your element will help you to understand your own nature better, and also to choose a new travel adventure based on your zodiac.
Air Signs
Gemini, Libra, and Aquarius are the three Zodiac Signs ruled by the air element. Those who are born under these signs tend to be intelligent, communicative, and highly philosophical. They also love having conversations, giving advice, reading books, and socializing.
Fire Signs
The fire Zodiac Signs, Aries, Leo, and Sagittarius, are passionate, impulsive, and bold. They are naturally adventurous and might love going to places where they can go outdoors and get an extra dose of adrenaline. If you're looking for a fun buddy who's up to anything, make sure to travel with a "fire travel friend".
Water Signs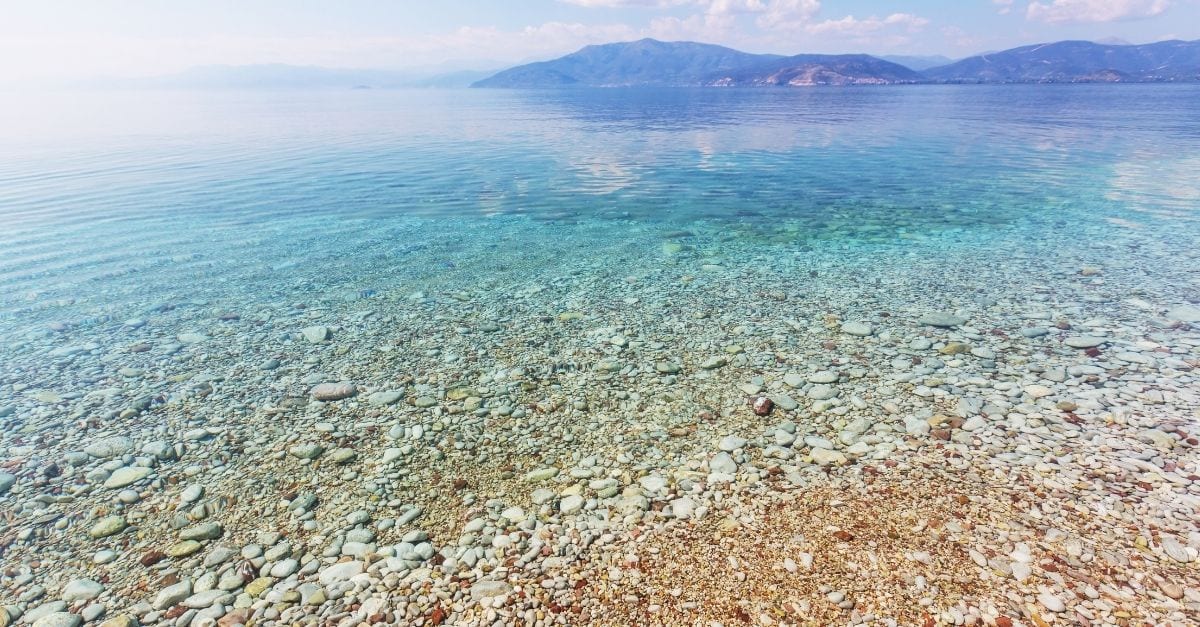 Highly emotional and ultra-sensitive, water Zodiac Signs are naturally intuitive and can go deeply into conversations. Cancer, Scorpio, Pisces are willing to explore the depths of culture while traveling, and they might also want to uncover a destination that has a sentimental value for them.
Earth Signs
Taurus, Virgo, and Capricorn are known to be highly organized travelers. Conservative, realistic, and down-to-earth, they love planning every bit of their vacation to make sure everything turns out perfect. They love packing and creating excel sheets with their travel itinerary.
Top Travel Destinations According to Your Zodiac Sign
Aries (March 21 – April 19)
The first fire zodiac sign, Aries is ruled by Mars, and it's easily recognizable because of its energetic, assertive nature. Aries are passionate, confident, and direct in their approach. Uncomplicated and adventurous, they usually thrive in an environment that stimulates their fire qualities. One of the best travel tips for this person is to visit a destination for this person would be a place filled with natural wonders, where they can have plenty of outdoor time and explore.
Best destinations for Aries? Authentic adrenaline-seekers, Aries people need adventure. They would feel excited by going on a hiking journey in Cerro Fitz Roy, Argentina, climb Macchu Picchu, in Peru, or swim in the pristine oceans of Indonesia.
Taurus (April 20 – May 20)
Taurus is all about earthly pleasures. They are naturally hedonistic people, who love eating good food, sleeping well, and living comfortably. The ideal travel destination for this traveler would be a more upscale place, where they can truly spoil themselves.
Best destinations for Taurus? The Amalfi Coast, in Italy, is the best travel destination for Taurus. This 50-kilometer stretch of coastline located on Italy's Sorrentine Peninsula is packed with secluded beaches, pastel-colored villages, vineyards, and amazing restaurants.
Gemini (May 21 – June 20)
Gemini is known to be a smart, sharp, and fast sign. They like talking and usually have many friends. But the most interesting trait about them is that Geminis are multi-faceted, and sometimes they even have some contradictory tastes and desires. Most important: a Gemini person also does not like to get bored, so they will probably enjoy a trip to a destination that stimulates them intellectually.
Best destinations for Gemini? If you're a nature lover, pick a paradisiac travel destination such as the breezy Koh Samui island, in Thailand. This is the perfect destination for you to enjoy a thoughtful, yet refreshing trip. But in case you're a curious adventurer who loves learning new things, you'll do well by going to a place filled with buzz and excitement, like Madrid in Spain.
Cancer (June 21 – July 22)
Cancerian travelers are one of the most emotional and intense of all. The Cancer sign also tends to be quite romantic and sensitive and might need a family-oriented travel destination where they feel right at home. Sometimes a bit needy, this water sign needs emotional connection, and can also find joy when choosing a romantic getaway, where they can take some time to stay with their significant other.
Best destinations for Cancer? Go to a holiday getaway in California, such as Napa Valley or Sonoma. Aside from pleasant warm weather all year round, this destination is filled with world-class vineyards and charming boutique hotels for a cozy weekend.
Leo (July 23 – August 22)
Leo people are highly creative, a bit vain, and like to enjoy the best things in life. They can certainly thrive on an inspiring travel destination filled with art, culture, and a hint of luxury. Leo also likes to eat well, and visit regal cultural attractions, like beautiful palaces, churches, and castles.
Best destinations for Leo? If you're a Leo, a perfect destination for you is a European South city, such as Florence, or Milan. These travel destinations are super photogenic, which Leo people appreciate, and are home to plenty of cultural activities.
Virgo (August 23 – September 22)
Virgo is an earth sign known for being practical, methodical, and organized. Those born under this Mercury-ruled sign will find true joy when traveling to places that match their efficient and professional personality. Some countries in Asia can be great travel destinations for Virgo.
Best destinations for Virgo? Experience true diligence by observing the constant practice of monks in Asian cities like Pattaya and Chiang Mai. For full immersion in an efficiency-oriented place, head over to Tokyo, in Japan, or Seoul, in South Korea.
Libra (September 23 – October 22)
Libra is ruled by Venus, which is the planet of love, beauty, and art. Hedonistic, charming, and charismatic, they are naturally drawn by beautiful destinations, preferably filled with Instagrammable spots. They also tend to choose destinations that are in tune with their realm and harmony. No chaos, please!
Best destinations for Libra? They should avoid chaos and noise by going to a trendy beautiful city like Stockholm. The Libra traveler can also discover the natural charm of the Swiss Alps or the French countryside in 2021.
Scorpio (October 23 – November 21)
Scorpio is a water sign and tends to be mysterious, intense, and intuitive. They may even get a little bit jealous and possessive sometimes, but this is not a rule. Scorpios have plenty of qualities, just like any other sign. They're generous, loyal, and caring. Scorpios will like going to places where they can get in touch with their deepest sides, and may also opt for going on a solo travel journey.
Best destinations for Scorpio? If you're a Scorpio introvert, for instance, you might wanna ditch the crowded destinations in Europe and go visit some lesser-known Eastern European capitals. Tallinn, in Estonia, is a perfect travel destination for them.
Sagittarius (November 22 – December 21)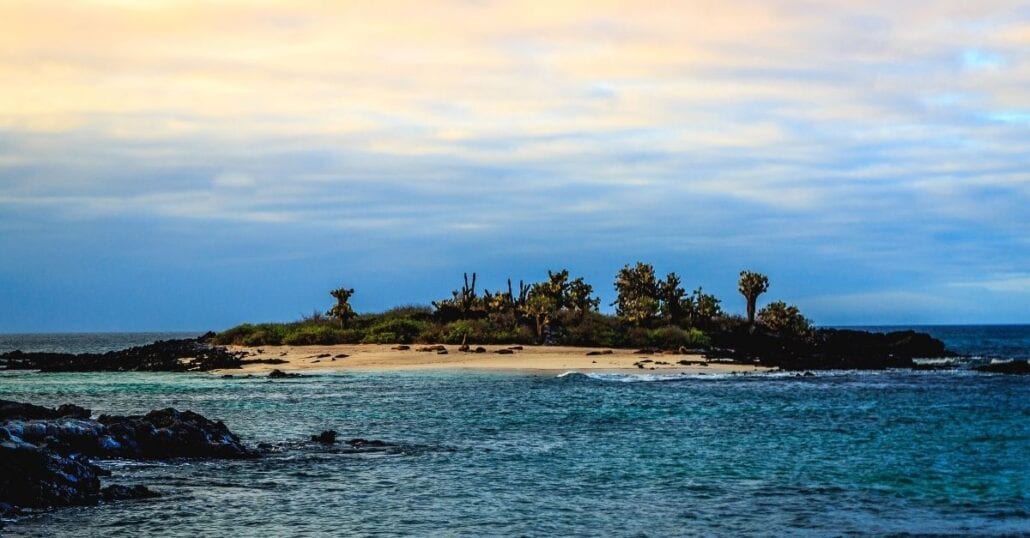 Did you know that Saggitarius is the sign that rules travel? This is why Sagittarians are innate travelers who love exploring the world. Honest, optimistic, and adventurous, Sagittarians are always thinking about the next vacation destination, and they have a hard time staying in just one place.
These people always feel their best when they're surrounded by positive happy people, so they may wanna go on a fun and adventure-filled vacation trip with friends. The perfect getaway for a Sagittarius person has to be new and exciting.
Best destinations for Saggitarius? When it comes to Sagittarians, every destination is a good one. But as thrill-seekers, they'll find themselves happier in dynamic places that offer them adventurous activities. A great destination for them is the Galápagos Islands a volcanic archipelago in the Pacific Ocean.
Capricorn (December 22 – January 19)
Capricorns are city-lovers. This Zodiac Earth Sign is slightly workaholic and sometimes they get so immersed in their daily routine that they even forget to go on vacation. They also like comfort and being surrounded by several options of restaurants, hotels, and cultural activities. Capricorns usually have a great time when traveling to cosmopolitan cities, which offer things to do 24/7.
Best destinations for Capricorn? Adventurous Capricorns can plan a trip to Asia, and visit cities like Seoul, in South Korea, or Singapore. A Capricorn person can also go to destinations like London, in the UK, and New York, in the US. One thing is certain: they'll have plenty to see and do in all of these cities.
Aquarius (January 20 – February 18)
Aquarius, notable for their originality and independence, will be their best selves in places where they can enjoy their own company. Aquarius is also a very unique and authentic sign, and they usually don't care about what people think. One of the best travel destinations for them are places where can embark on a travel journey, and explore the wonders of the world.
Best destinations for Aquarius? Take a trip to Mount Kilimanjaro, in Tanzania. Located in northern Tanzania, this is Africa's highest peak and it's placed 5,895 meters above sea level. This is the best travel destination for this zodiac sign, as they might explore lesser-known beautiful places in the world, look for some inner peace and find the beauty of life.
Pisces (February 19 – March 20)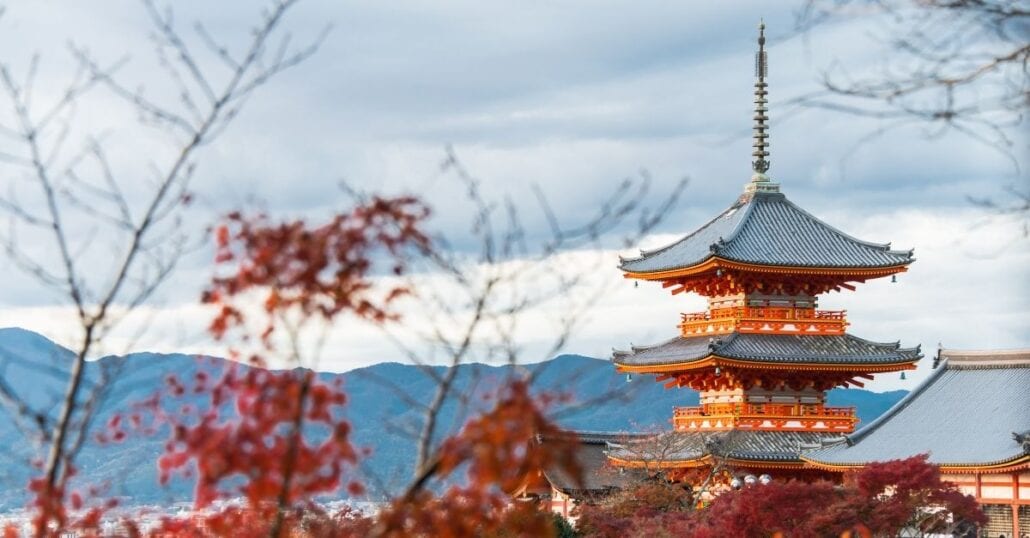 Pisceans are the most spiritual sign of all 12. They feel the best when they're in touch with their inner self, and engaging in spiritual practices, doing yoga, or meditating. As an emotional and sensitive water sign, Pisces is always more comfortable in beautiful places where they can just relax, detox, and purify themselves.
Best destinations for Pisces? "Capital of Peace and Tranquility", Kyoto, in Japan, is dotted with spiritual sites. In the city, there are 1,660 Buddhist temples, 400 Shinto shrines, and 90 Christian churches, where Pisceans can just contemplate the beauty of their own existence.
Liked this post? Then share it on Pinterest!
CuddlyNest provides all accommodations to all travelers at the best price. Find unlimited travel inspiration on our blog and social media channels.
Here are some curated readings for you:
Top Places For BFF Vacation
Sacred Attractions Around World
Europe Holidays According To Your Personality
You might also like:
Weird European Drinks You Must Try
Celebrate this Ice Cream Month
Japanese Tea Traditions