Wedding (pronounced ved-ding) is still a working-class district despite the fact that much of Berlin has gentrified fast in recent years. With traditionally low rents, it's the new hot spot for artists seeking affordable working spaces.
This area is one of the most ethnically diverse districts in Berlin, home to young locals and immigrants from the West. Here you can find eclectic architecture, delicious restaurants specializing in Turkish cuisine, hip craft breweries, African groceries stores, and Korean nail salons. Browse through our Wedding guide and check out the hidden treasures on your next trip!
Find Places To Stay In Berlin, Germany
Wedding, Berlin – Guide
Café Pförtner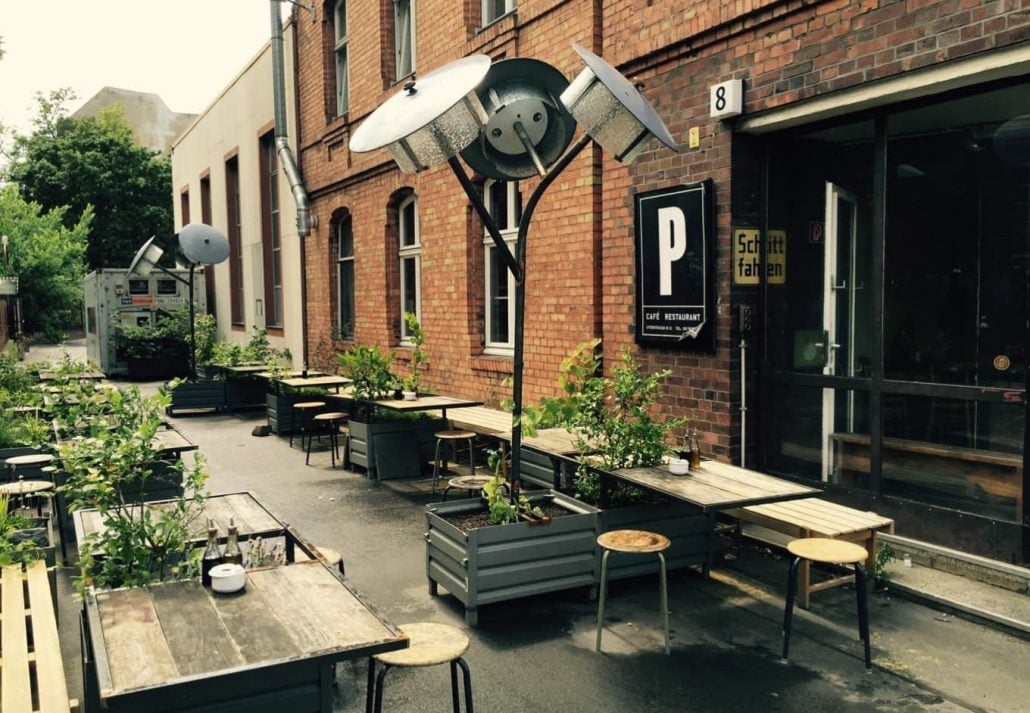 Photo Credit: Cafe Pförtner
Wedding's Cafe Pförtner has one of the tastiest food creations in the area. It grabs everyone's attention with its unique aesthetic, as it's located inside a repurposed bus.
This hot spot offers a menu filled with comfort food next to the local river called Panke. Satisfy your tastebuds with an Irish stew, tandoori chicken, chili with sweet potatoes, and pearl barley with chad and parmesan.
Cafe Pförtner is also a great place to grab a coffee or beer with your friends.
Address: Uferstraße 8, Uferstr 8 – 11, 13357 Berlin
Recommended Read The Best Secret Bars In Berlin, Germany
African Quarter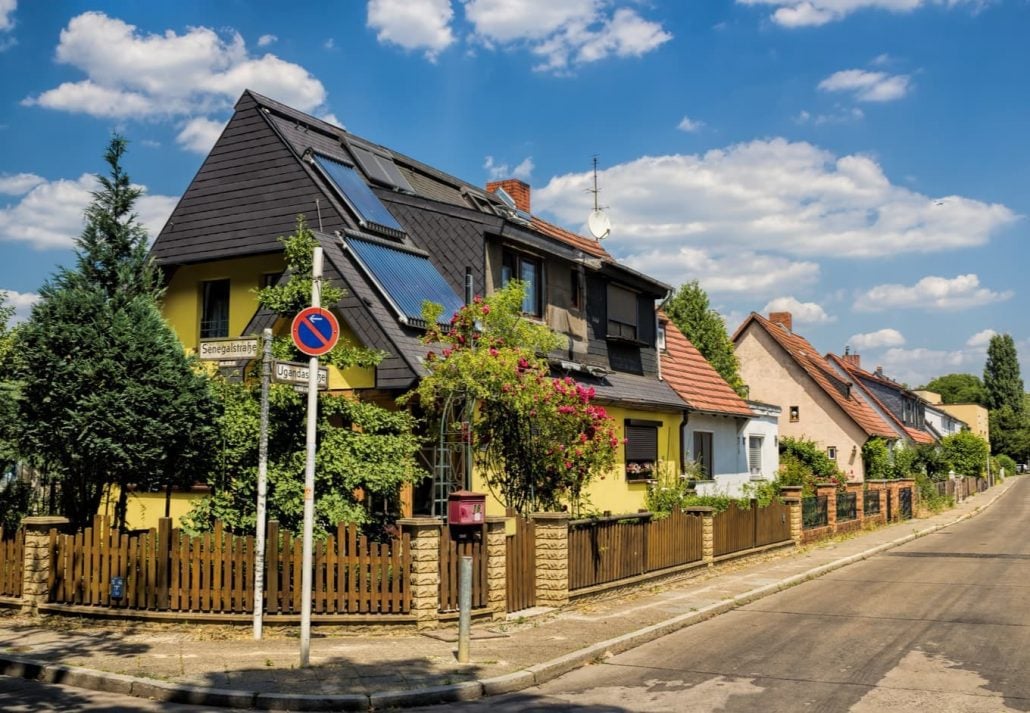 As an ethnically diverse part of the city of Berlin, Wedding is home to many Afrodeutsch families. This area in the neighborhood is called the Africanische Viertel with streets named after African countries during the Colonial Empire.
"Each One Teach One" community project located at Togostraße 76 is educating locals and tourists about the history of African immigrants in Berlin. The library has over 6000 books and is open to visitors.
One of the best events to visit in Berlin is the African Book Festival held each summer. It gathers writers from Africa and the diaspora to do readings, interviews, and spoken performances. However, to enter the event you must purchase a ticket in advance. Even though it might not be hosted directly in the African Quarter, it's still a must-visit.
Additional Information: African Book Festival
Salone Market – Tropical Food & Cafe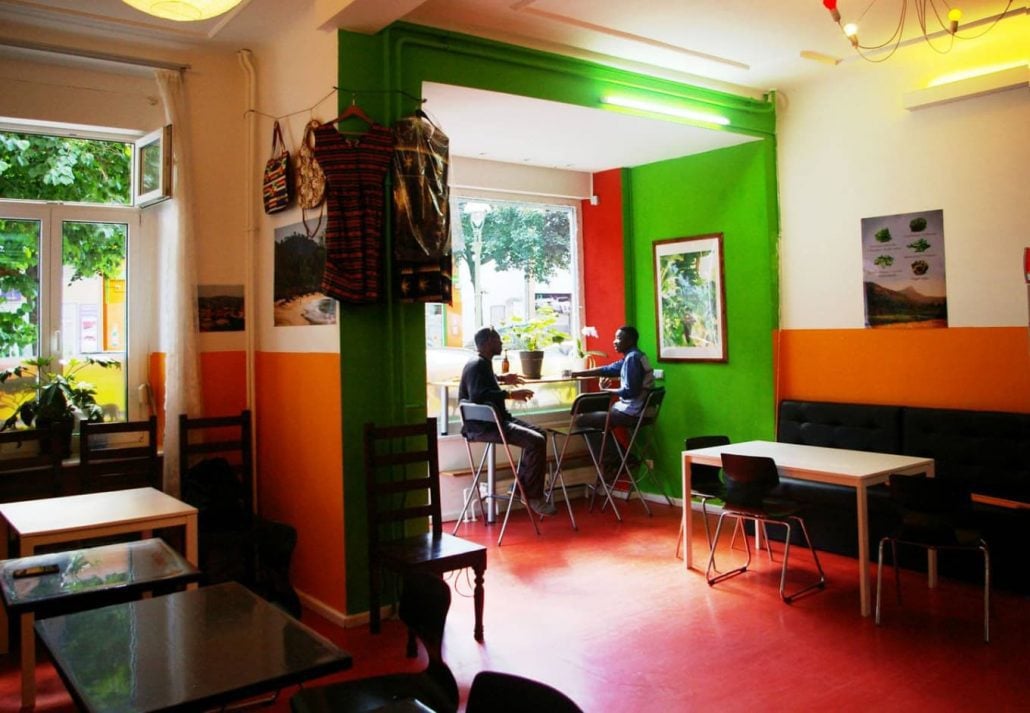 Photo Credit: Salone Market
Arguably Wedding's best African restaurant, the Salone Market has amazing dishes inspired by West African cuisine like cassava leaf stew, black-eyed beans, and tilapia fish. It's run by friendly Denis from Sierra Leon who makes sure every guest is delighted by the restaurant's comforting meals.
The price-to-food-amount ratio is otherworldly as the portions are huge and prices are reasonable. If you're wondering where to eat on your trip to the Wedding, this spot surely won't let you down!
Address: Genter Str. 66, 13353 Berlin
Street Art At Gerichtshöfe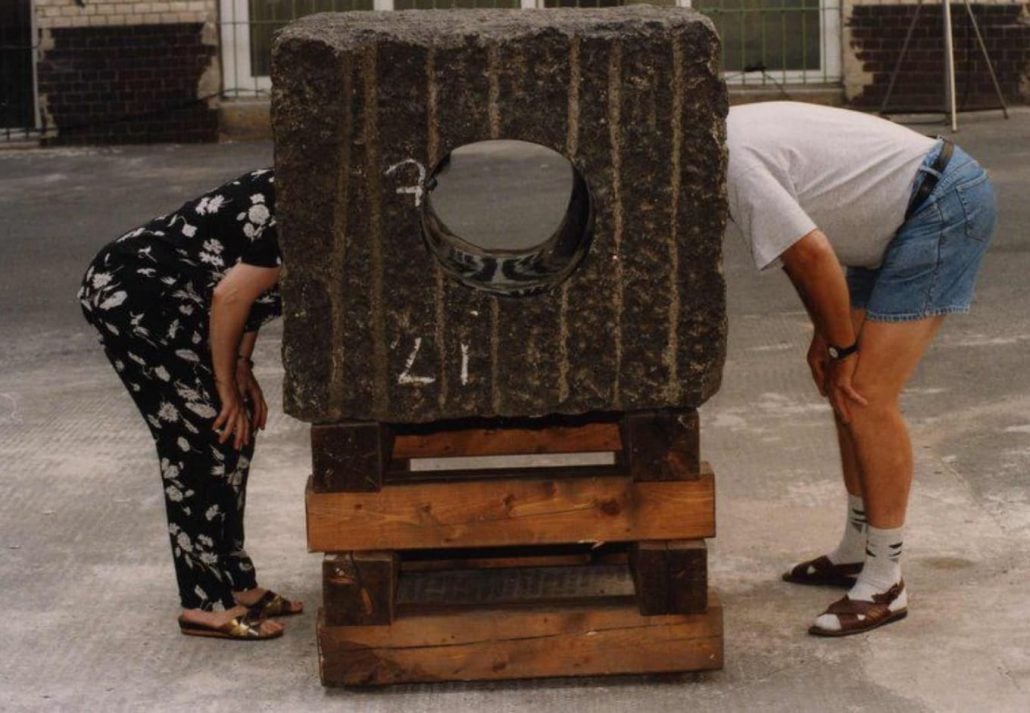 Photo Credit: Gerichtshöffe
If you're interested in street art, we suggest you stop by the Gerichtshöffe building. It's one of the best attractions in the city, and it showcases the labyrinthine courtyard of artists' workspaces.
Since 1983 artists have been coming to work at Wedding complexes. Today, The Art Quarter boasts 70 studios that make the Kunstquartier one of the biggest art complexes in the whole of Germany. This unique and industrial-style venue is smothered top to bottom with features stencils, stickers, and paste-ups.
It's a great place to discover German artists in the hip corner of Berlin.
Address: Gerichtstraße 12, 13347 Berlin
Brunnenplatz Castle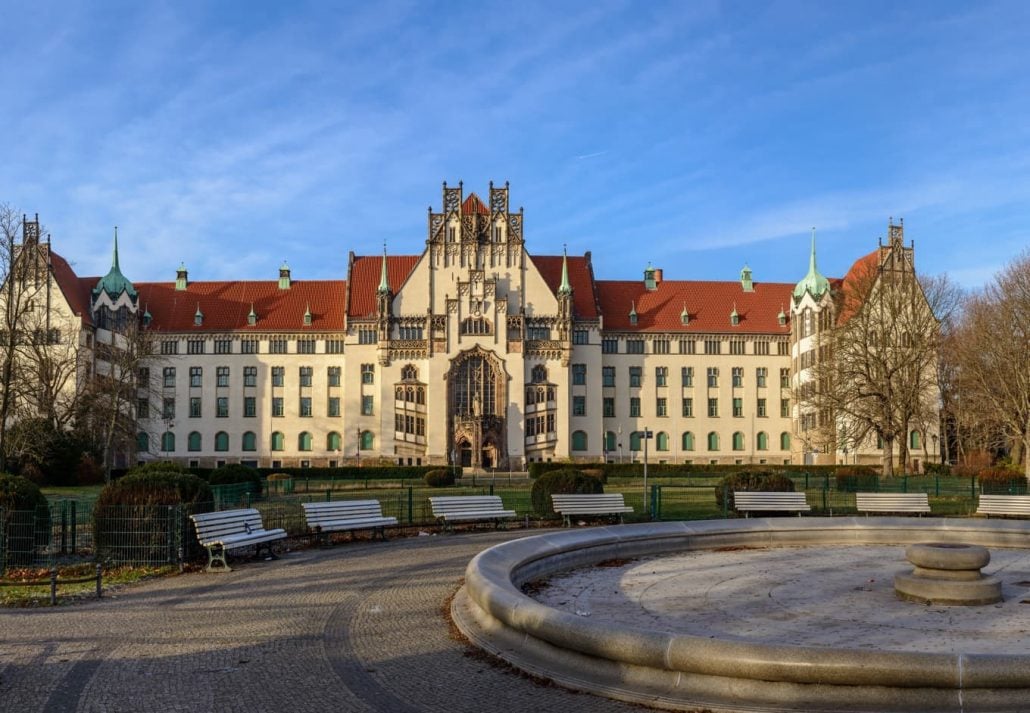 Located far from Wedding's top shopping streets, Brunnenplatz castle is the true highlight of this neighborhood. If you're only visiting for a weekend, this needs to be on your itinerary.
This neo-gothic building was inspired by a castle called Albrechtsburg in Meissen town, and it serves as a courthouse. Brunnenplatz Castle is a true eye-candy in the middle of the surrounding parks and the perfect place for exploring Berlin off the beaten track.
Address: Brunnenpl. 1, 13357 Berlin
Anti War Museum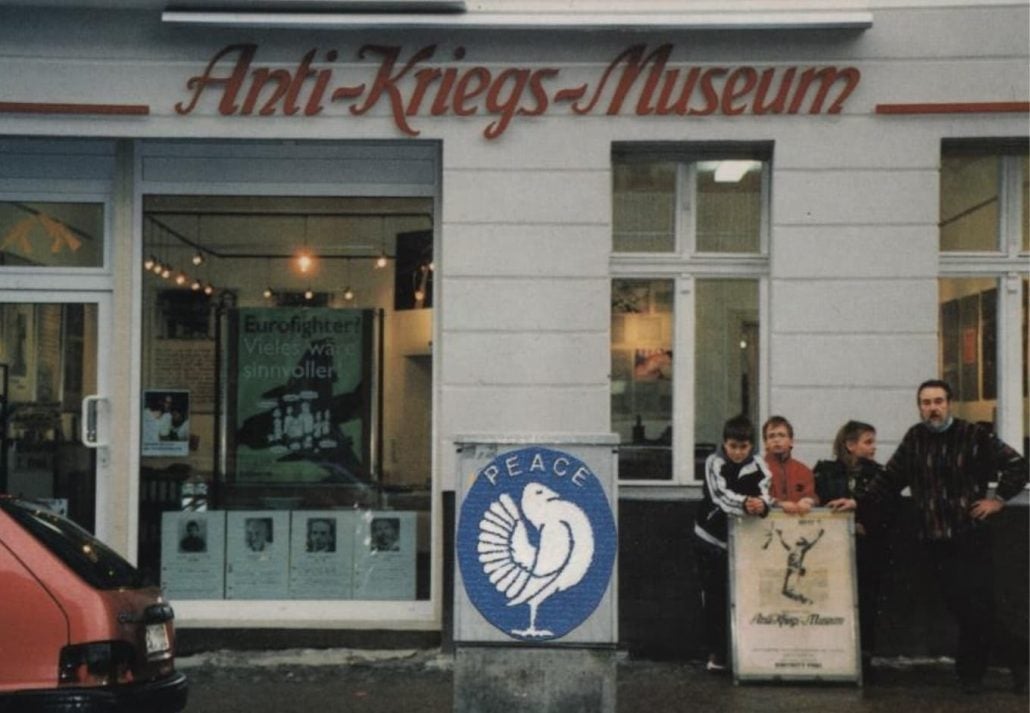 Photo Credit: Anti-War Museum
Anti War Museum is located a short walk away from the closest U Bahn station in Wedding. If history is one of your interests, it's highly recommended you see this place.
It features a shelter in the basement, a Neukölln bunker door, The Broken Rifle peace sculpture, and anti-war art. Even though the main focus is the Second World War, the museum also displays photographs from the First World War. The museum also features several provocative works by artists like Kurt Tucholsky, Karl Kraus, and Evelyn Sion, which protest against violence and war.
Address: Brüsseler Str. 21, 13353 Berlin
FAQ
Why should you visit Wedding, Berlin?
Wedding is one of Berlin's trendiest districts. In the past, it was known as the Red Wedding with the working-class living there much more than now. Today, it's away from all the hustle and bustle offering a relaxing space for guests. This district is home to many stylish bars, interesting art galleries, restaurants, and clubs.
Is Wedding East or West Berlin?
The wedding district is located in northwest Berlin which belongs to Mitte borough.
What are the top attractions in Wedding, Berlin?
Café Pförtner
African Quarter
Salone Market
Street art at Gerichtshöfe
Das Baumhaus
Brunnenplatz castle
What are popular neighborhoods to visit in Berlin, Germany?
Pankow (including the Prenzlauer Berg)
Mitte
Neukölln
Friedrichshain-Kreuzberg
Lichtenberg
CuddlyNest provides all accommodations to all travelers at the best price. Find unlimited travel inspiration on our blog and social media channels.
You Might Also Like:
A Guide To The Best Markets In Berlin, Germany
6 Clubs In Berlin For A Memorable Night Out
The Ultimate Mitte Area Guide — Berlin
The 9 Best Lakes in Berlin, Germany
Places To Stay In Berlin, Germany
9 Unique Things To Do in Berlin, Germany
The 5 Best Spas In Berlin, Germany
The Best Street Food In Berlin: The Top 5 Spots
The 13 Best Berlin Attractions You Can't-Miss
A Guide To The Best Shopping in Berlin, Germany