Spain Travel Apps are most probably the least exciting part of planning your trip to Barcelona or Sevilla in July 2019. Still, to ease your travel planning, here is a list of apps you must download. Most of them are also available for  Android and iOS devices.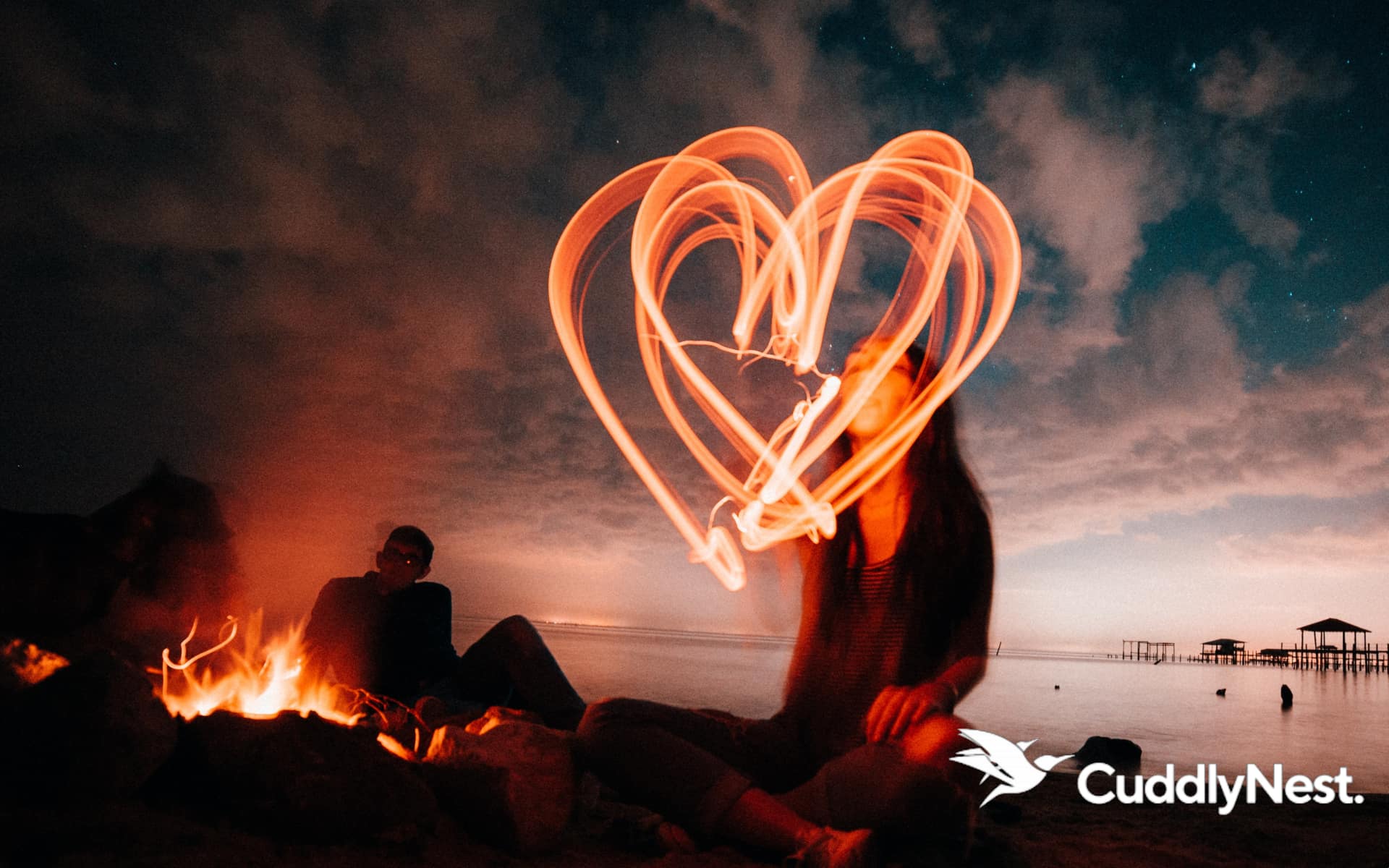 Midsummer Day in Europe
Midsummer Night is traditionally celebrated by the pagan countries in the Northern Hemisphere of Europe. But the shortest night and the longest day is, in fact, also popular in Spain. In Christian tradition called after San Juan, it resembles what Northern Europeans know as St John's Day (British), Jāņu diena (Latvians), Jaanipaev (Estonians) or Midsommardag (Swedish). But instead of decorating the house with wildflowers, and singing around bonfires all night long, Spanish celebrate Midsummer differently.
Hogueras de San Juan Midsummer Celebration History
The name of the festival "Hogueras de San Juan" translating into "Bonfires of St John" finds the roots in pre-Christian era. As far, it is just like its Northern varieties. On June 24t, when it is the longest day and the shortest night of the year people gathered to celebrate. In ancient times, they lit bonfires on the Midsummer night. Collecting herbal plants of various species like fern, rue and rosemary, and dipping them into water collected from seven different springs to give them the most power on the Midsummer Eve. Then, at night, the bonfires were lit to scare off the evil spirits flying around once the sun turns towards the south. Later on, in medieval times, the bonfire lighting was attributed to scaring away witches.
What to Do on San Juan 2019
Today, you can see people drinking and dancing on the streets of Valencia, where Los Barueccos is celebrated, or burning large monumental figures in Valencia, where the traditional Fallas was coupled with the San Juan in 1928. More than everything else, the San Juan celebrations now feature wild parties on the beach on the Spanish coast. From Malaga to Barcelona and Estepona, you can take part in dancing around bonfires all night long almost anywhere.
Where to Go on San Juan 2019
Some of the largest celebrations in 2019 will take place in Granada towns, like Almuñécar, Andalucia region on June 23rd night. You will see bonfires burning continuously, and around midnight, muñecos or dolls are burnt. Once representing Judas Iscariot, the religious aspect of tradition is much less relevant now.
We also advise you to visit Gran Canaria (read on which island suits you the best!) or Alicante for San Juan. However, the largest celebrations take place in Barcelona, Madrid and Valencia, where this year you will see the fire burned is specially brought from the sacred mountain in the Pyrenees, from the peak of Canigou.
Spain Travel Best Apps for Midsummer Trip
Best Offline Navigation and Maps App for Spain 
CityMaps2Go
Bests offline Spain map and navigation app is hands down CityMaps2Go. With this free app, you can plan your trip easily,   your destinations, bucket lists and city guides into trip selections. Added bonus? Apart from organizing your wishlists, you can access it all offline.
Runner-by: Guides by Lonely Planet.
Spain Travel Best Transportation App 2019 
BlaBlaCar
Best Spain transportation App for getting around is BlaBlaCar. While we understand your appeal to GoEurope for finding the fastest, cheapest or most convenient transportation mode, or Skyscanner for getting on the cheapest flight, the sustainable ridesharing platform BlaBlaCar works wonders both in and urban areas and countryside. Want to get from Barcelona to Madrid? Or go on a day trip to Sevilla? There is no need to stick to bus schedules anymore. Popular routes work the best.
Spain Travel 
Best Weather App for Spain ElTiempo
What works best in Spain is ElTiempo. Try it and you will see. When it says it rains, it does. No tricking here.
Spain Travel 
Best Museums, Culture, Event App
With Prado, the Reina Sofía and the Thyssen-Bornemisza, three of the world's leading museums, is located on the same boulevard of Madrid, you cannot say otherwise: best museum guide is also the most useful one; visiting the three world's leading museums will be no problem. Download the app Passeo del Arte.
Spain Travel 
Best App for Restaurants in Spain The Fork
Best travel food app in Spain goes to The Fork. The app lets you book restaurants and finds special offers even when you are blind-guessing the restaurant prices on your trip to Barcelona, Madrid or Huelva.
Runners-by: Spontaan, EatWith, ForSquare
Spain Travel 
Best App(s) for Safety 2019
Food Allergy Cards will let everyone know what works for you and what does not, in any language you need. But whilst on the beach, find out where jellyfish are hiding! Use app Infomedusa and never run into problems with jellyfish bites (again).
Want to learn more which tech gadgets and apps to use on your next backpacking trip?
Enjoyed the article? Pin this: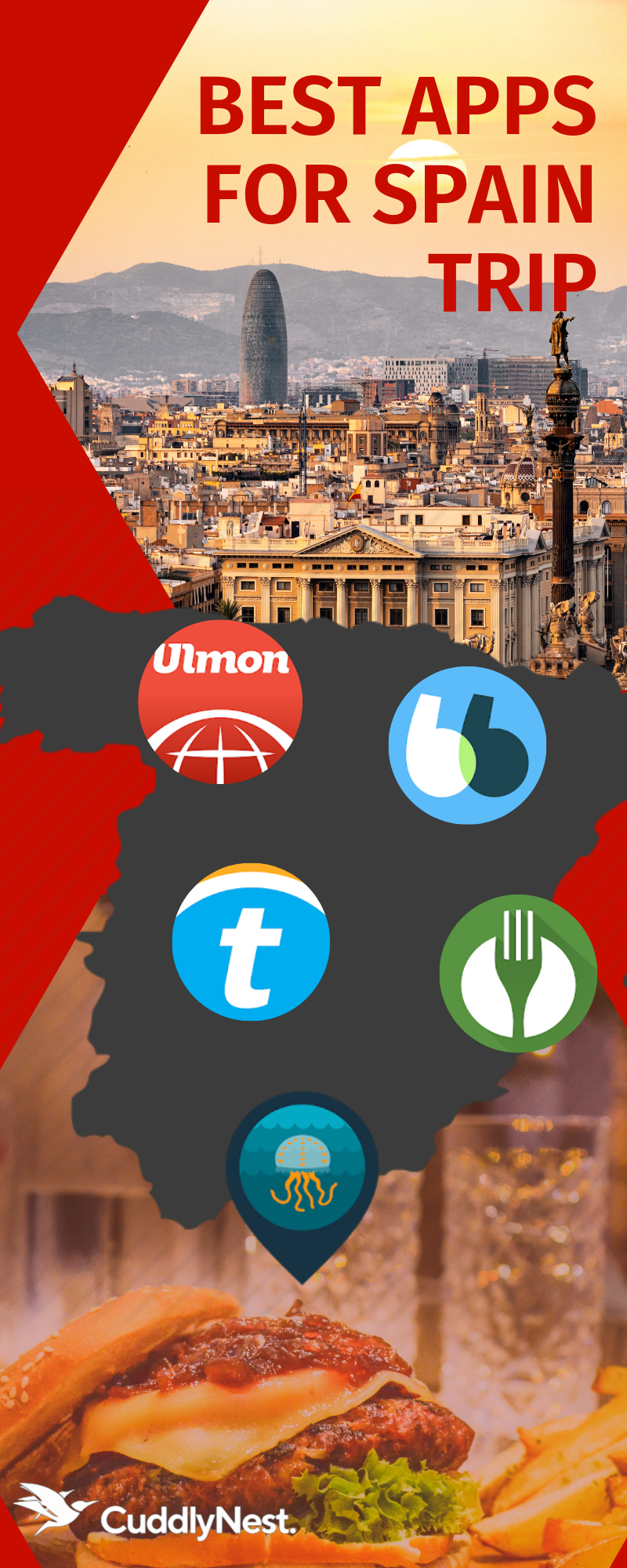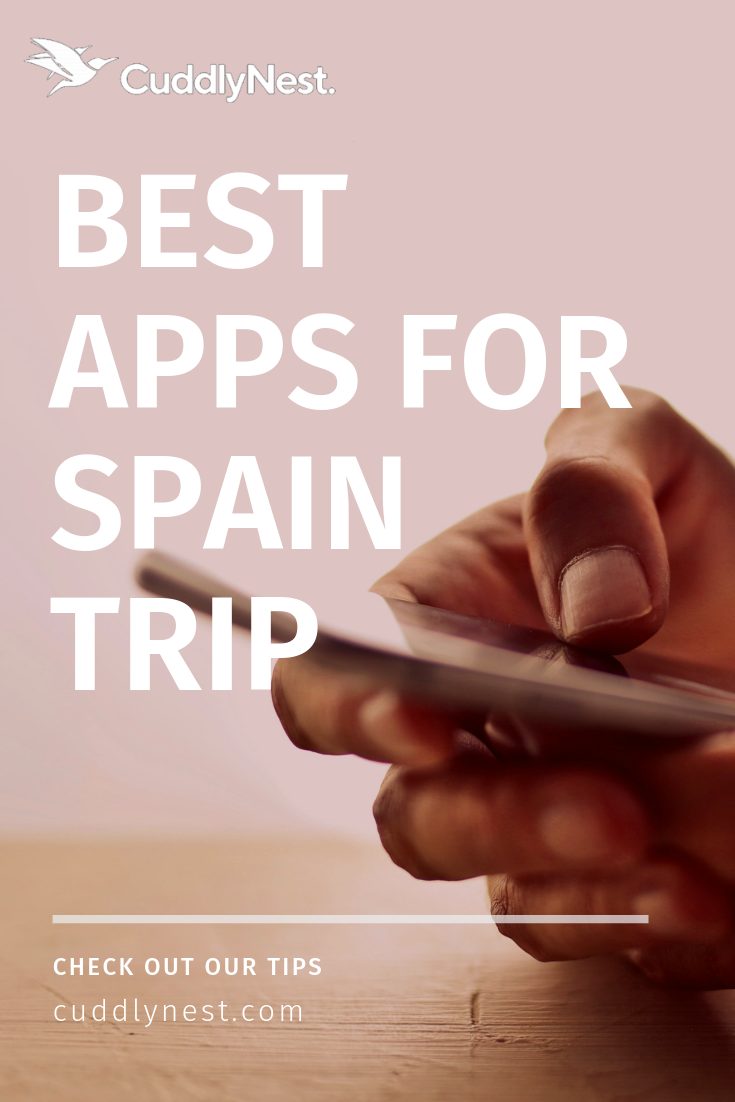 https://www.cuddlynest.com/blog/wp-content/uploads/2019/06/3-5.jpg
894
1700
2019-06-22 03:04:27
2019-08-03 13:49:28
Spain Travel Best Apps 2019