Even though Hong Kong is known for its modern skyscrapers and bustling city life, it also offers plenty of fun kid-friendly activities. If you're wondering where to take your kids, or where to hang out with your friend in Hong Kong – amusement parks are your best bet.
While there aren't a lot of amusement parks to choose from, there are a few popular ones that are worth visiting. Take a look at our list of the best amusement parks in Hong Kong!
Find Places To Stay In Hong Kong
The 5 Best Amusement Parks In Hong Kong
Ocean Park Hong Kong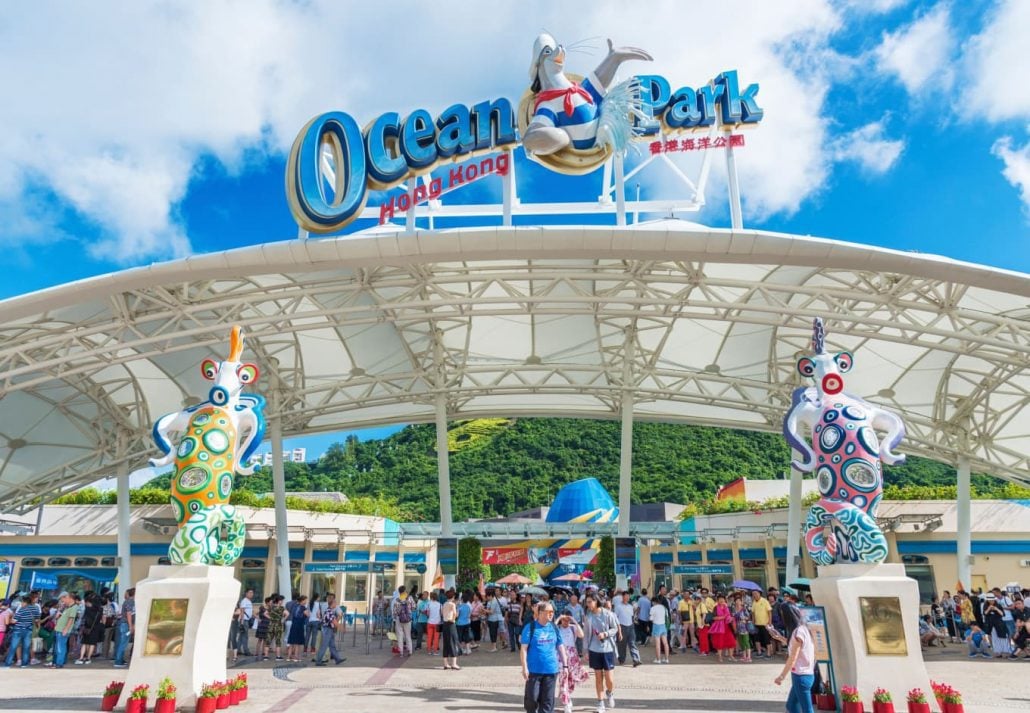 Ocean Park is the second-largest theme park by area and is home to pandas, meerkats, dolphins, sea lions, and other animals. See the Chinese Sturgeon Aquarium, Gator March, Adventures in Australia, or the Amazing Bird Theater.
The marine mammal park is also known for having live shows and thrill rides. Visitors love The Hair Raiser, The Dragon, and Artic Blast rollercoasters. Furthermore, there's a Whirly Bird ride with an open-air pod, Mine Train with a VR rollercoaster experience, and a cable car that takes you from one end of Ocean Park to the other. Animal lovers and thrill-seekers will love this place!
Location: Ocean Park Hong Kong, 180 Wong Chuk Hang Road, Aberdeen, Hong Kong
Open: Ocean Park Mon-Sun, 10 AM-6 PM / Bouncer House Mon-Fri 10 AM-6 PM, Sat-Sun 9:30 AM-8 PM / Deep Sea Traders 10 AM-8 PM / Sea Life Carousel Mon-Fri 11 AM-6 PM, Sat-Sun 10 AM-6 PM, Tuesday closed / Shutters 10 AM-7 PM / Toto The Loco Mon-Fri 10 AM-6 PM, Sat-Sun 9:30 AM-8 PM
Hong Kong Disneyland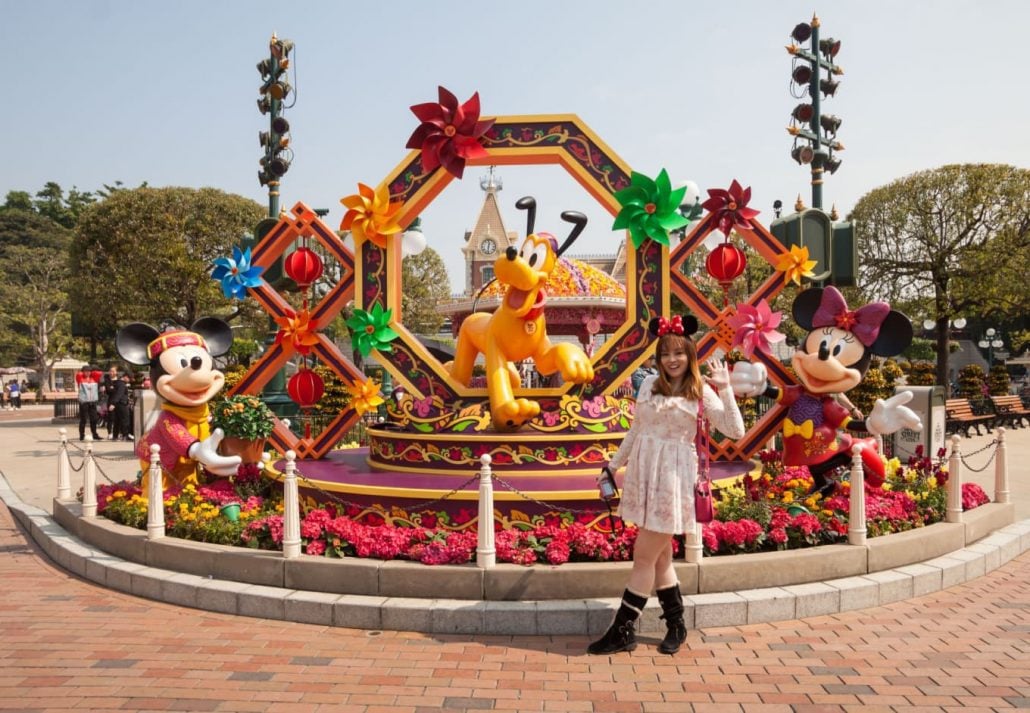 The world-famous Disneyland franchise of amusement parks can also be found in Hong Kong. This park is located in Penny's Bay, Lantau Island, and annually attracts millions of visitors. You can have fun at the Castle of Magical Dreams, go on a ride at Cinderella Carousel or Dumbo the Flying Elephant, visit Toy Story Land, or take a jungle river cruise.
More exciting adventure rides include the Big Grizzly Mountain Runaway Mine Cars, Hyperspace Mountain, and Mystic Manor. If you'd like, you can take a "Follow Your Dreams" guided tour or a tour of the Castle of Magical Dreams.
As you walk through the park, stop by shops like Bibbidi Bobbidi Boutique, Emporium, Enchanted Treasures, Marlin's Magic Portraits, Pooh Corner, and many more. Gift yourself or your loved ones with original Disney merchandise, jewelry, or housewares.
Location: Disneyland Hong Kong, Penny's Bay, Lantau Island
Open: Daily from 10 AM to 9 PM
Recommended Read The Best Time To Visit Hong Kong
Snoopy World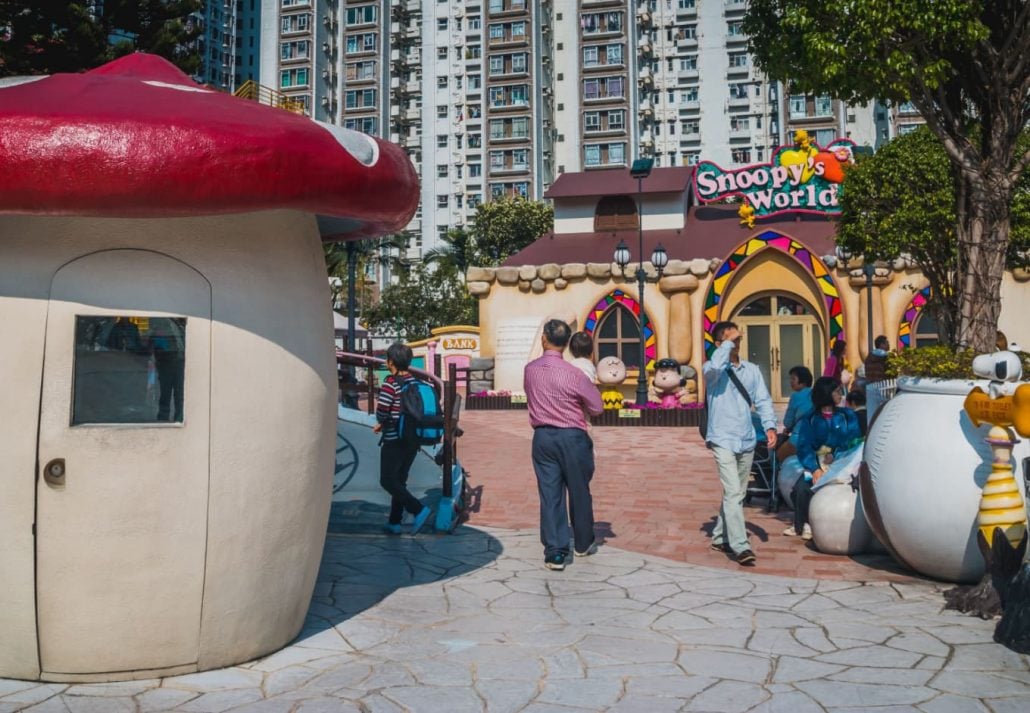 Snoopy's World is one of the most popular theme parks in Hong Kong. It's completely focused on offering exciting rides based on the famous cartoon character Snoopy. It's located on the third floor at the Town Plaza Shopping Mall in the Sha Tin district.
This theme park boasts six amusement zones that include the Canoe Ride, Peanuts Dugout, Snoopy House, Peanuts Academy, Peanuts Boulevard, and other fun activities. Most of these rides are suited for kids below the age of 10. It's a great spot to visit after some shopping!
Location: New Town Plaza, Sha Tin Centre, Hong Kong
Open: Daily from 11 AM to 7 PM
Noah's Ark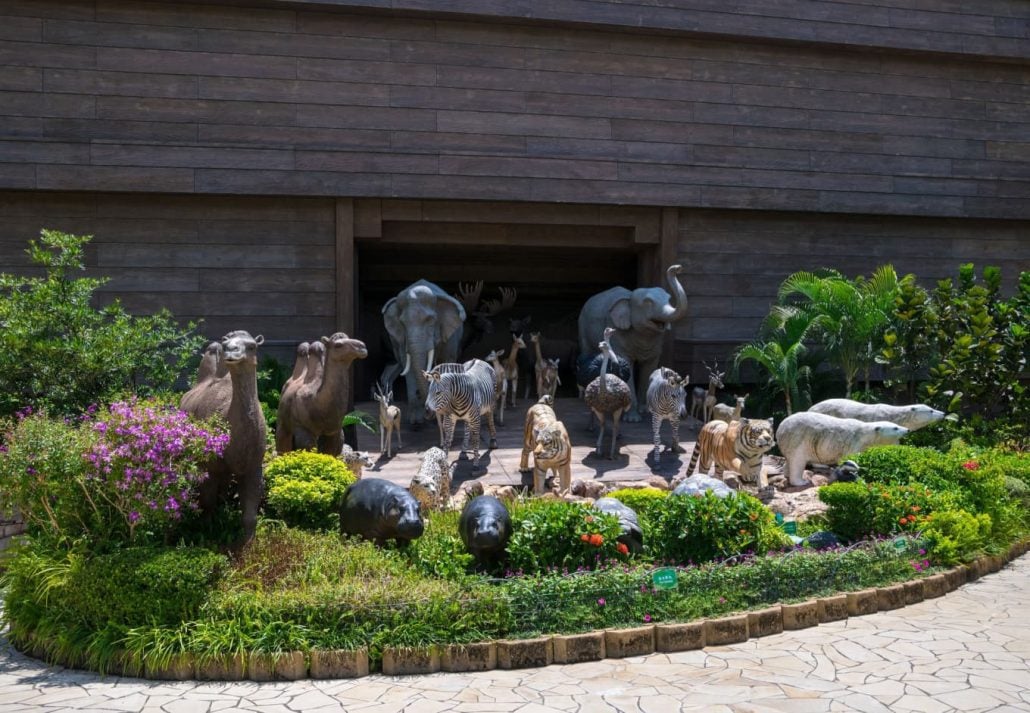 Noah's Ark is a small theme park located on Ma Wan Island. It's the only amusement park in Hong Kong that features a life-sized replica of Noah's Ark and overlooks the Tsing Ma Bridge. Operated by multiple Christian organizations, the theme park promotes family values and love for the environment. The story is presented in an interactive and entertaining manner.
On the ground floor, you can visit the Ark Expo which offers a "180 Degree Great Flood Theater". Here, you have a chance to watch a short visualization of Noah's Ark journey. The 4D Theater also showcases the power of nature and the environmental issues we're facing. Moreover, the Ark Garden is displaying full-sized replicas of exotic animals. The sculptures are handcrafted and a large number of them represent rare or endangered species.
To get panoramic views of the Tsing Ma Bridge, go to Adventureland. There's a High Adventure Journey rope course and occasionally, a Zip-Line Adventure. For giant slides and a suspended rope tunnel, visit the Fun Fun Playland – an excellent outdoor attraction for children.
Location: 33 Pak Yan Rd, Ma Wan, Hong Kong
Open: Daily from 10 AM to 6 PM
Recommended Read The 9 Best LGBT-Friendly Bars & Restaurants in Hong Kong
SuperPark Hong Kong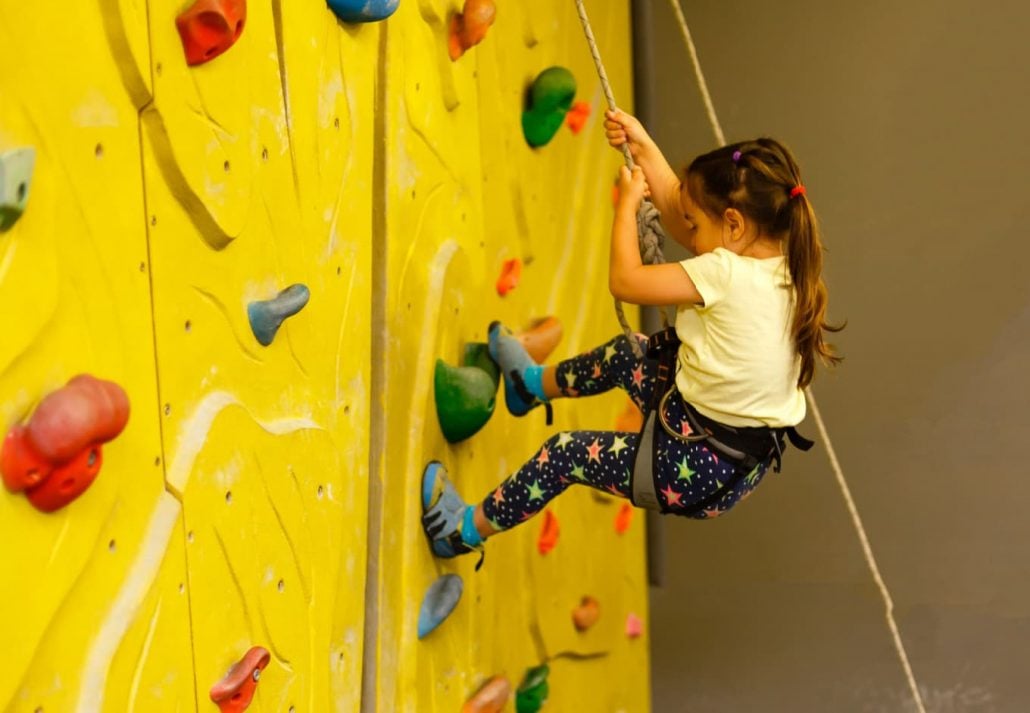 SuperPark is an incredible indoor activity park with three main areas – Adventure Arena, Game Arena, and Freestyle Hall. Trampolines, zip lines, slides, play towers, and a pedal car race track can be found in the Adventure Arena. Find a Ninja Track, The Kids Adventure City, a Sliding Mountain, and much more.
The Game Arena features a variety of sports equipment, including baseball nets, basketball hoops, mini golf, bowling, dodgeball, and more. The foam pit, climbing wall, and gymnastic floor at Freestyle Hall allows visitors of all ages to express their talents and passion. Sounds like so much fun!
Location: One Silver Sea Tower 1, Shop G03, 18 Hoi Fai Rd, Tai Kok Tsui, Hong Kong
Open: Daily from 11 AM to 7:30 PM
FAQ
Does Hong Kong have Disneyland?
Yes!
What is the biggest theme park in Hong Kong?
The biggest theme park in Hong Kong is Disneyland.
What's the name of a giant inflatable water park in Hong Kong?
The name of the inflatable water park in Hong Kong is Core. This fascinating aqua park offers an incredible aquatic experience with more than 40 pieces of obstacles.
What's the best animal theme park in Hong Kong?
The best animal theme park in Hong Kong is Ocean Park.
What's so special about Ma Wan Park?
Ma Wan Park is a wonderful tourist attraction because it features a Liberal Learning Center, a Nature Garden, and is home to Noah's Ark theme park.
What are the best Hong Kong amusement parks for children?
The best amusement parks for children are Disneyland, Ocean Park, Snoopy World, and Noah's Ark.
CuddlyNest provides all accommodations to all travelers at the best price. Find unlimited travel inspiration on our blogs and our social media channels Facebook, Instagram, and Pinterest.
You May Also Like:
The 6 Best Night Clubs In Hong Kong
A Guide To The Best Wineries In Hong Kong
A Guide To The Best Shopping In Hong Kong
The 6 Best Beaches In Hong Kong
The Ultimate Asia Travel Guide