You can't visit Hong Kong without experiencing the energy of the city's nightlife. The world-class clubs feature a long list of unique cocktail creations, the latest light and sound systems, and multi-level dance floors.
Ready to party? Whether you prefer stylish venues or underground spots, our list of the best night clubs in Hong Kong covers it all. Check it out!
Find Places To Stay In Hong Kong
The 6 Best Night Clubs In Hong Kong
Dragon – i Hong Kong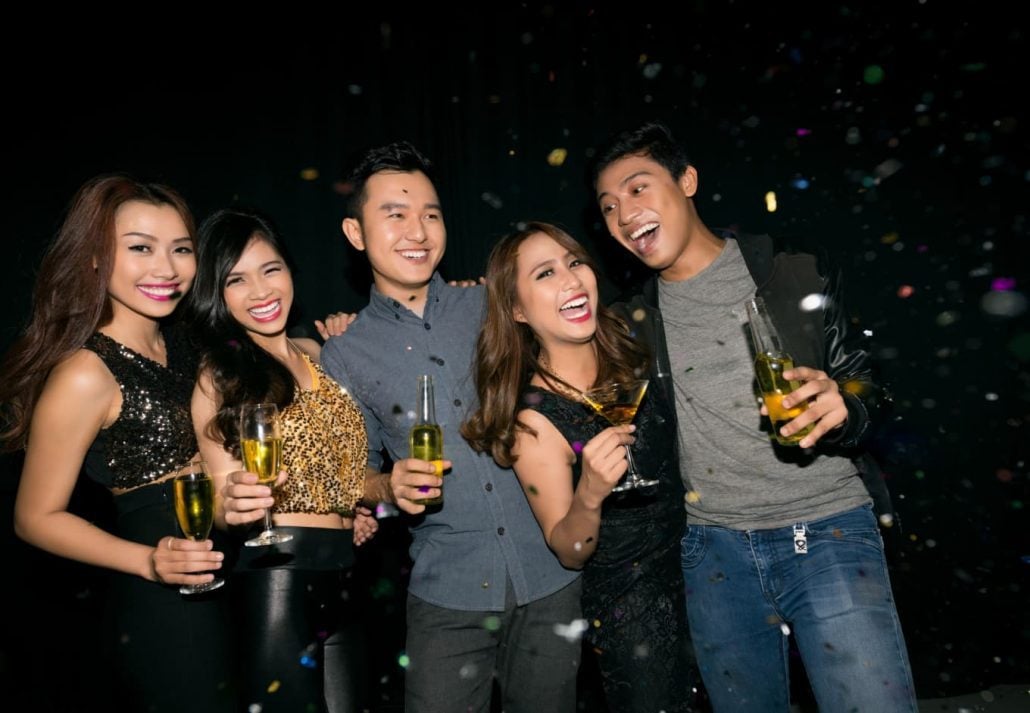 Dragon – i has been one of the longest-running clubs in Hong Kong. Since 1967, the stylish venue has been attracting a diverse crowd looking to have fun, drink tasty cocktails, enjoy good food, and most importantly – dance.
The interior of Dragon-i Hong Kong blends traditional Chinese elements with contemporary features like state-of-the-art light and sound systems. This is a great setting for music enthusiasts, partygoers, and fashionistas. DJ sets change frequently, but you can expect dance, R&B, hip-hop, or EDM music. One thing's for sure – you'll never get bored here. Dragon – i has three zones and each of them has a large dance floor, an exclusive bar, and a DJ booth.
Contemporary Asian cuisine is served throughout the day, but the club gets crowded after 10 PM. Try braised omnipork with eggplant in vegetarian oyster sauce, gardein minced beef and fried rice, or a yummy chocolate lava cake.
How to enter? Dress to impress! Avoid loungewear (sneakers, hats, jerseys) and choose something more sophisticated like a collared shirt, jeans or a nice dress, and designer footwear. Dragon i's dress code is strict, so if you'd like a guaranteed entry and a VIP experience, book a bottle service in advance.
Location: The Centrium, 60 Wyndham St, Central, Hong Kong
Zentral Club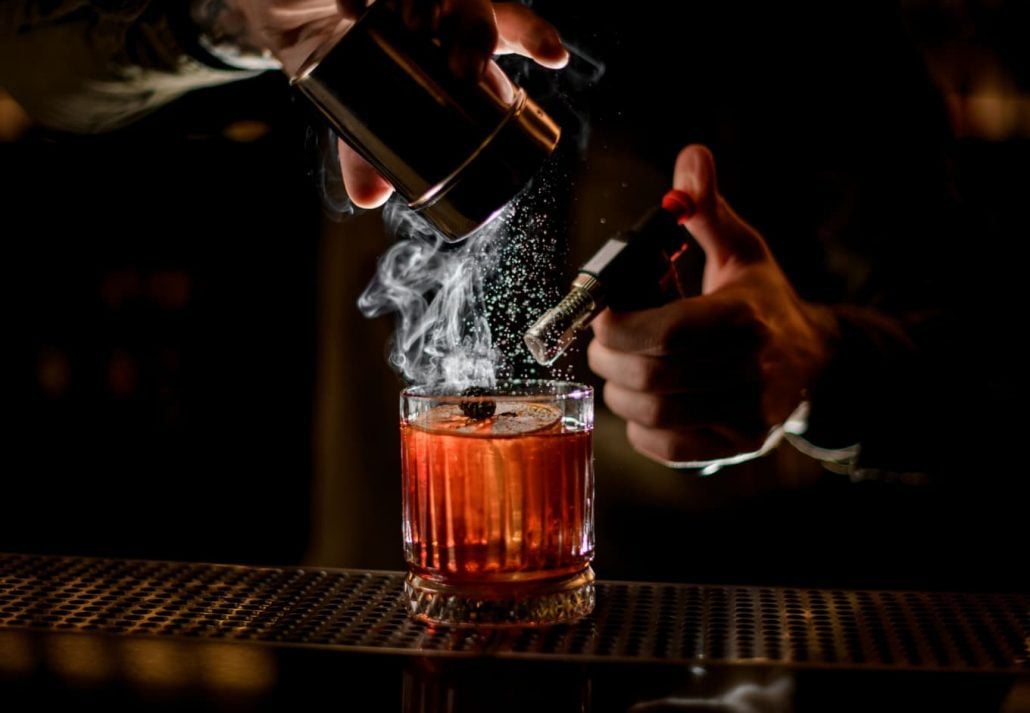 Nestled in the California Tower in the Lan Kwai Fong district, Zentral Club presents innovative nightlife culture through drinks, music, and top-notch service. It's a popular nightclub for a reason – it has the biggest LED walls among Kong Hong clubs, thrilling performances, and artisan cocktails.
While the venue frequently highlights fantastic local DJs, they also bring in popular international DJs. Furthermore, Zentral boasts multiple floors and a convenient outdoor terrace. If you're looking to attend fun parties, they start around 10 PM, though most people show up around midnight.
Location: Hong Kong, Central, D'Aguilar St, 32 4/F
Recommended Read A Guide To The Best Wineries In Hong Kong
OMA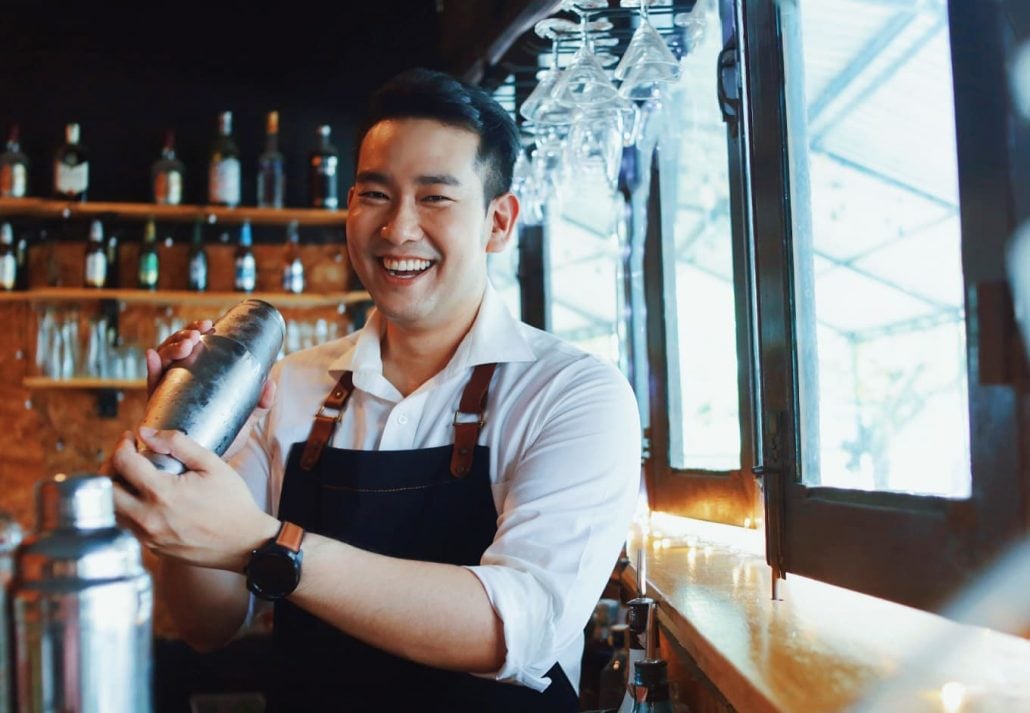 Oma is the only club in Hong Kong dedicated to underground music. The look of this venue has undergone numerous alterations over time. Although it has gone by the names Yumla, Midnight, and Oma, one thing has stayed the same – its major influence on the city's club scene.
From Thursdays to Saturdays, live music is followed by DJs playing pumping techno beats. Thanks to its outstanding FFA music gear, Funktion-One sound system, and Xone-96 mixers, the sound is absolutely incredible. Without a doubt, Oma has the best party atmosphere!
To truly experience everything this area has to offer, we recommend you book a stay for a night or two. On CuddlyNest, you have the option to refine your accommodation search based on your interests and activities — discover endless personalized options for your dream stay!
Location: LB/F, Harilela House, No. 79 Wyndham Street, Central, Hong Kong
Ozone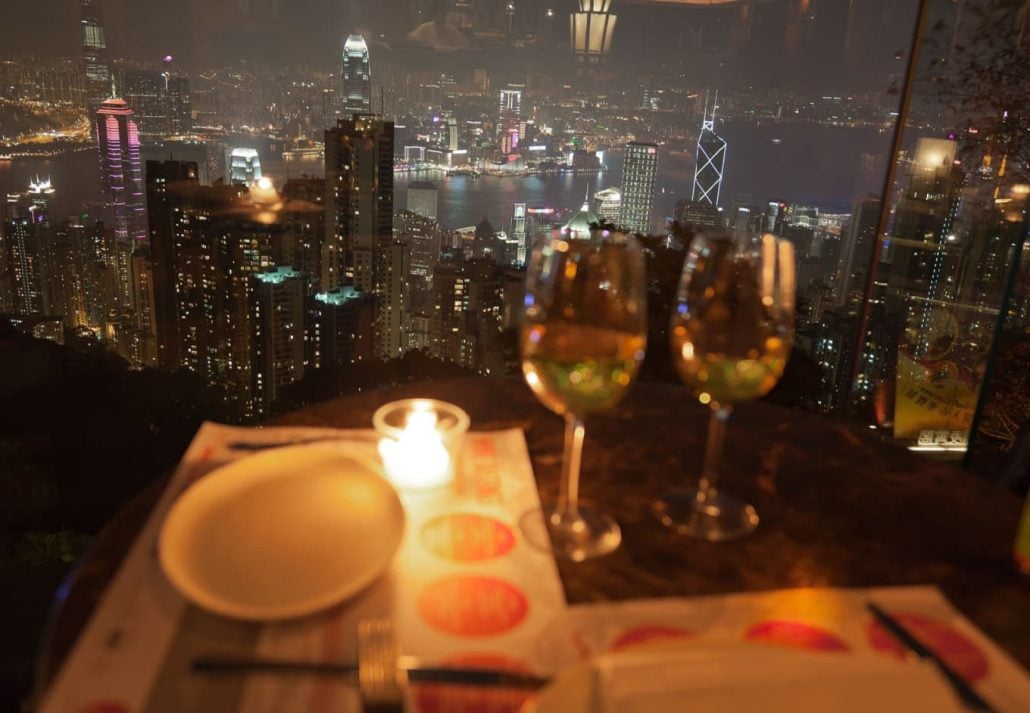 Ozone is the highest rooftop bar in the world and was designed by Masamichi Katayama, a Tokyo-based interior designer. It's located on the 118th floor of the famous Ritz Carlton Hotel in West Kowloon. Indulge in cocktails and Spanish tapas at a mind-blowing altitude of 480 meters. Enjoy great music, creative drinks, sushi and maki, and dance the night away! Don't hesitate to take in the city's dazzling lights from the outdoor terrace.
In the mood for some Dom Pérignon brunch after a night out? Ozone's got you covered. Come here on a Sunday, drink all the champagne you want, and relish an abundant buffet. Although many Hong Kong nightlife venues are worth visiting, Ozone simply has next-level offerings.
Location: International Commerce Centre (ICC), 118/F, The Ritz-Carlton, Hong Kong, 1 Austin Rd W, Tsim Sha Tsui, Hong Kong
Recommended Read The 9 Best LGBT-Friendly Bars & Restaurants in Hong Kong
Tazmania Ballroom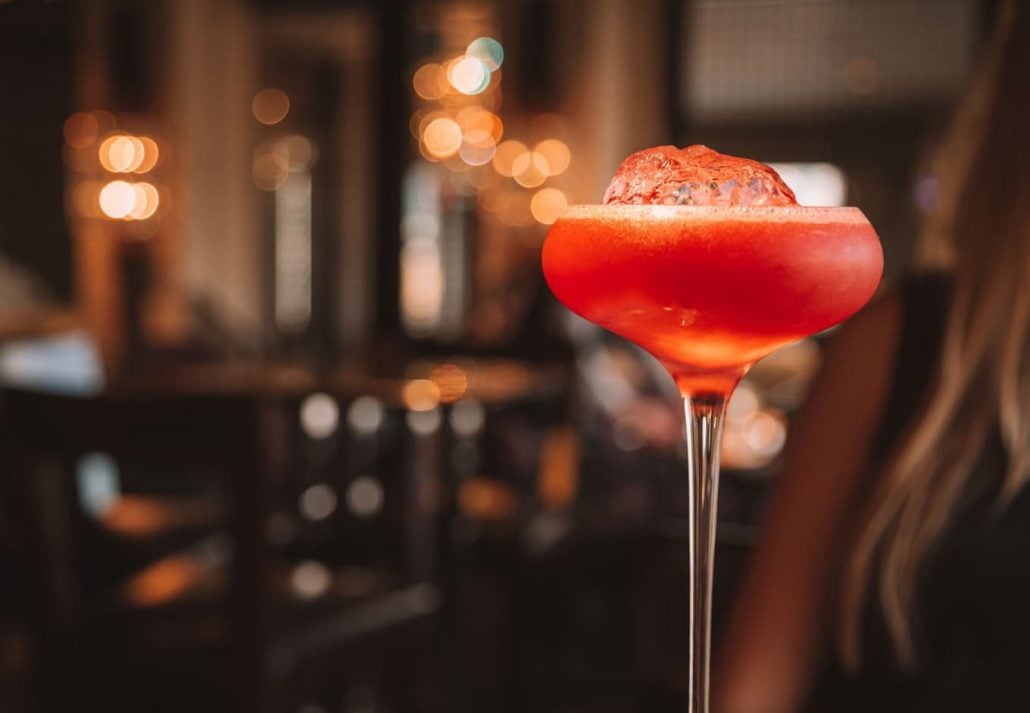 What's the coolest lounge in the city? Tazmania Ballroom! It's situated on the first floor of Lan Kwai Fong Tower in Central and promises an unforgettable night full of fun moments. When you enter the club, you see a bronze mirrored staircase, a dark room with a DJ booth, and eventually a pool table section with a bar and a terrace.
While Tazmania Ballroom's gold-plated pool tables are its main attractions, they mysteriously ascend to the ceiling to show the dance floor and ping-pong tables used for popular weekly competitions. Visit this dance club on Wednesdays when DJs play the hottest hip-hop, R&B, and retro Golden Era hits.
Location: 1/F LKF Tower 33 Wyndham Street, Central
Social Room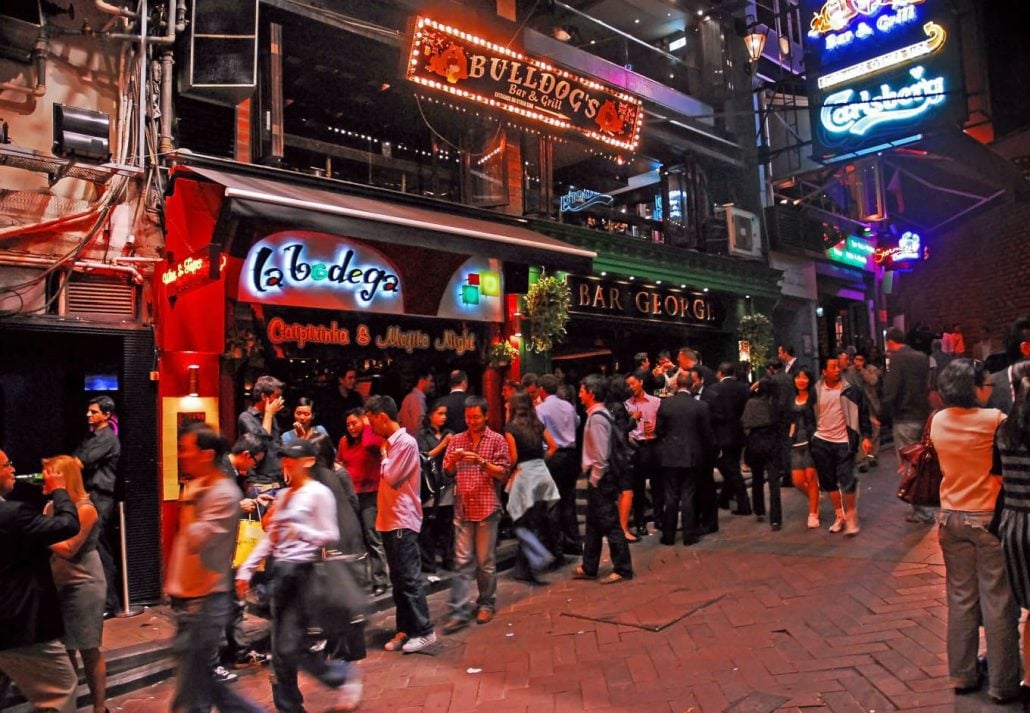 Perched above the Stanley St. market, Social Room is equipped with a bar area, a terrace, a DJ booth, and a dance floor. Every weekend, artists play the best electronic music deep into the night.
Recently, Social Room became the funkiest and grungiest spot that hosts events like Bangers+Mash, Time Loop, After Dark Sessions, and y2k_event. When crowds aren't dancing to drum N bass, techno, or trance, the space becomes a stage for photo galleries, stand-up comedy, work events, private celebrations, and poetry slams.
Location: 3/F, Won Hing Building, 74-78 Stanley St, Central, Hong Kong
Recommended Read The Best Hotels Near the Airport in Hong Kong
FAQ
What are the best nightclubs in Hong Kong?
The best nightclubs in Hong Kong are:
Dragon – i Hong Kong

Zentral Club

OMA

Ozone

Social Room
Are Hong Kong's clubs good?
Yes! Hong Kong's clubs are equipped with the latest sound and light systems, they offer unique cocktail creations and host popular DJs.
What is the best nightlife district in Hong Kong?
The best nightlife district in Hong Kong is Lan Kwai Fong.
What are the best bars in Hong Kong?
The best bars in Hong Kong are:
COA

The Old Man

Quinary

The Pontiac
What are the best hidden bars in Wan Chai?
The best hidden bars in Wan Chai are Le Bistro Winebeast and Trafalgar.
Browse. Book. Stay.
CuddlyNest provides all accommodations to all travelers at the best price. Find unlimited travel inspiration on our blogs and our social media channels Facebook, Instagram, Pinterest.
You Might Also Like:
A Guide To The Best Shopping In Hong Kong
The Best Time To Visit Hong Kong
The 6 Best Beaches In Hong Kong
20 Most Amazing Tourist Attractions in Bali
All You Need to Know about Japanese Tea Traditions Before Travelling to Kyoto
The 11 Best Beaches In India For An Amazing Vacation