Whether you're looking to have a glass of classy Pinot Noir or a shot of rare liquor from the 1940s, Hong Kong's wine spots are at the top of their game. Even though this bustling city doesn't have traditional wineries with vineyards, it still offers plenty of spots for serious wine lovers.
Food and wine go hand in hand here, so you'll often find French side dishes, cheeses, and cold cuts on the menu. If you're visiting Hong Kong, we highly suggest you stop by one of the amazing wineries and wine bars!
Find Places To Stay In Hong Kong
Top Wineries In Hong Kong — Wine Bars & Tasting Rooms You Have To Visit
ThinkWine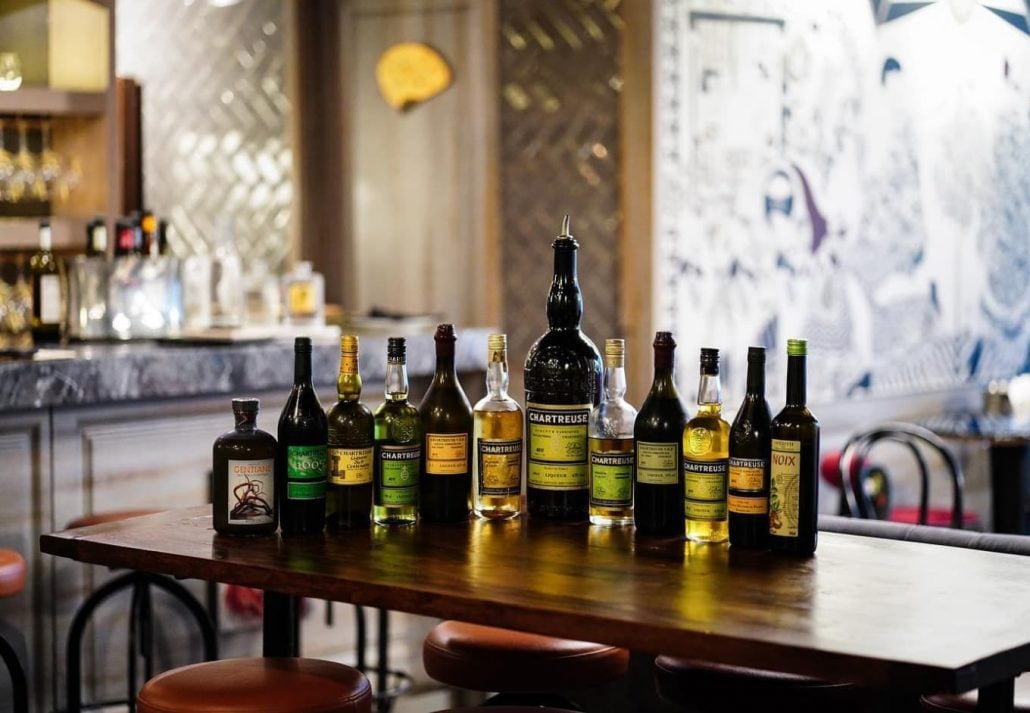 ThinkWine is the ultimate destination for wine lovers. It offers more than 500 carefully selected wines by French sommeliers and serves tasty French dishes. One-third of the wines are under $1,000 a bottle, and wines by the glass start at $60.
Nevertheless, the knowledgeable workers behind the bar will happily tell you more about the wines. There are also cheeses, charcuterie, and other wine-friendly snacks on the menu. Plus, you can book a private room, a balcony, and even a wine cellar for personal gatherings. How amazing is that?
Address: 2/F LL Tower, 2 Shelley St, Central, Hong Kong
Opening Hours: Tue-Sun, 3 PM-12 AM
The Fine Wine Experience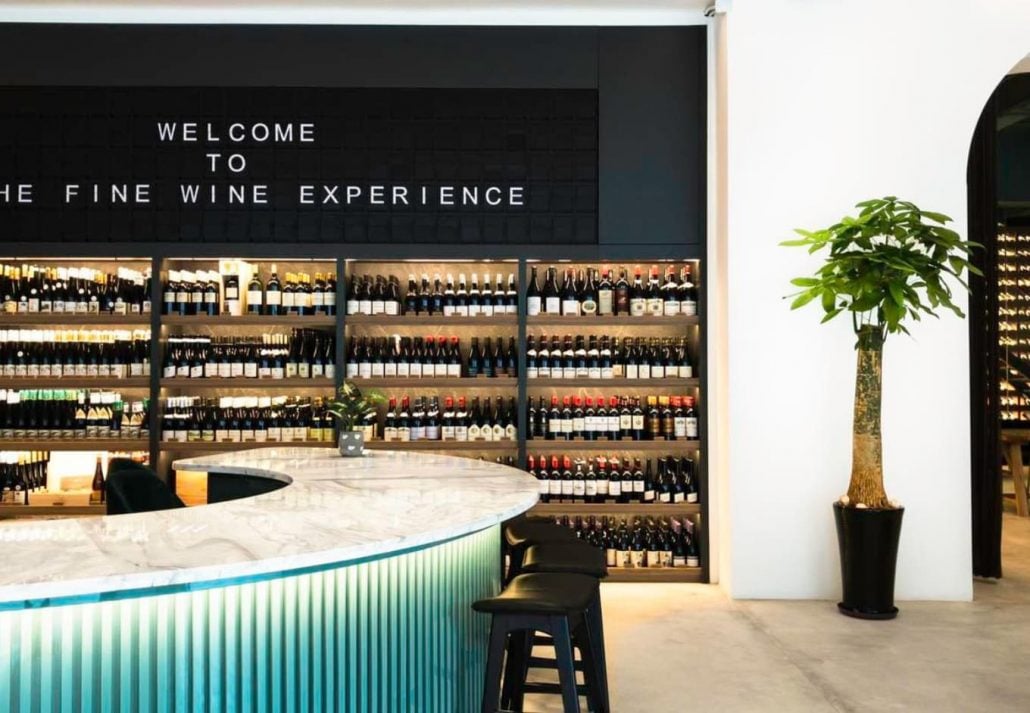 This 7,000-square-foot location in Sai Ying Pun houses the largest retail collection of fine wines in Hong Kong. It's also home to fine wine experience events, a state-of-the-art cellar, a casual restaurant, and a lounge.
Through extraordinary special events and a wide selection of wines, the Fine Wine Experience team is dedicated to creating a truly unforgettable experience. They're willing to share their knowledge and assist you in making the right wine choice for your palate. The wine list consists of Chardonnay, Merlot, Pinot Noir, and Cabernet Sauvignon. Wine lovers will definitely satisfy their palate here!
Address: Shop A, G/F, 165-166 Connaught Rd W, Sai Ying Pun, Hong Kong
Opening Hours: Mon-Fri 10 AM-10 PM / Sat-Sun, 12-10 PM
James Suckling Wine Central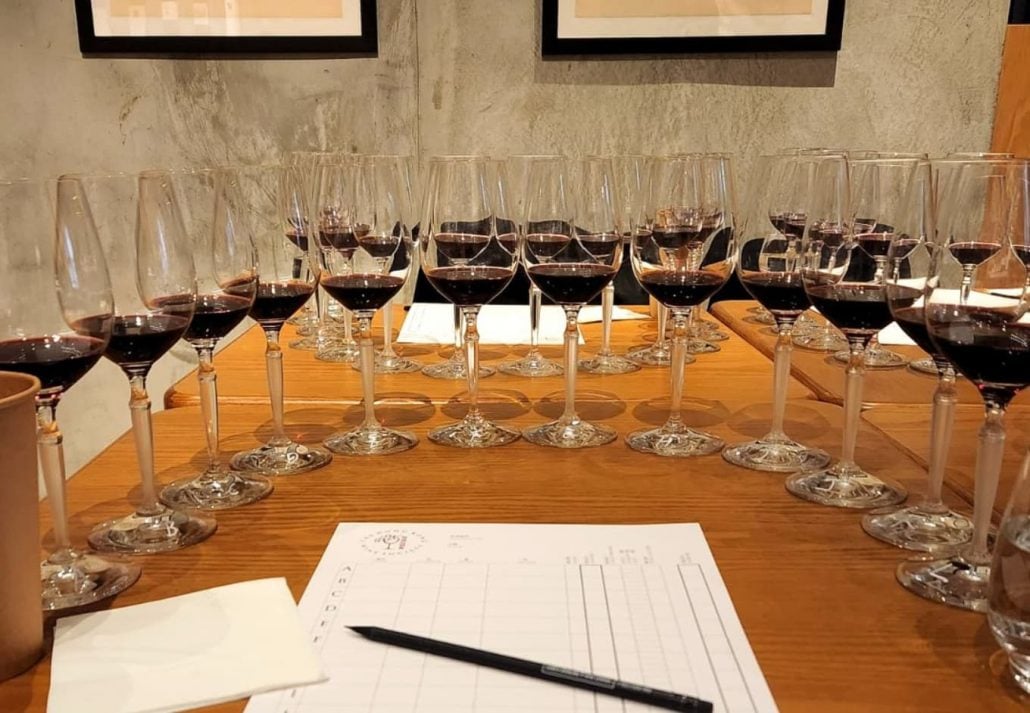 In 2018, James Suckling opened this Wine Central to serve people who want to relish excellent wines and food. Visitors can taste a list of wines that features all of James' 100-point rated wines from his long career as a wine critic. The list mostly highlights Italian wines from the Tuscany, Piedmont, and Veneto regions, as well as Bordeaux and Port wines.
The regularly planned seminars and open-tasting events are available to anybody interested in learning more about wine. For information on the newest wine promos and happy hour specials, visit their website. Keep in mind that their dress code requires smart casual attire.
Address: 2nd floor, 22 Staunton St, Central, Hong Kong
Opening Hours: Mon-Fri, 4.30 PM-11 PM / Sat, 12 PM-11 PM
Terroirs by LQV
Located above Lyndhurst Terrace, Terroirs by LQV boasts French wines and French food classics. Pair your wines with Pissaladière and Croque monsieur made from exceptional ingredients.
With a strong emphasis on Bordeaux, Burgundy, and Champagne, their collection of more than 2000 wines represents high quality. You can order rare, vintage drinks from the special collection that dates back to the 1940s. The prices range from $140 to $1200 a shot. If you're a serious wine aficionado, Terroirs by LQV will not disappoint you.
Address: 3rd floor, 1 Lyndhurst Terrace, Central, Hong Kong
Opening Hours: Mon-Sun, 3 PM-12 AM
Recommended Read The 6 Best Beaches In Hong Kong
La Cabane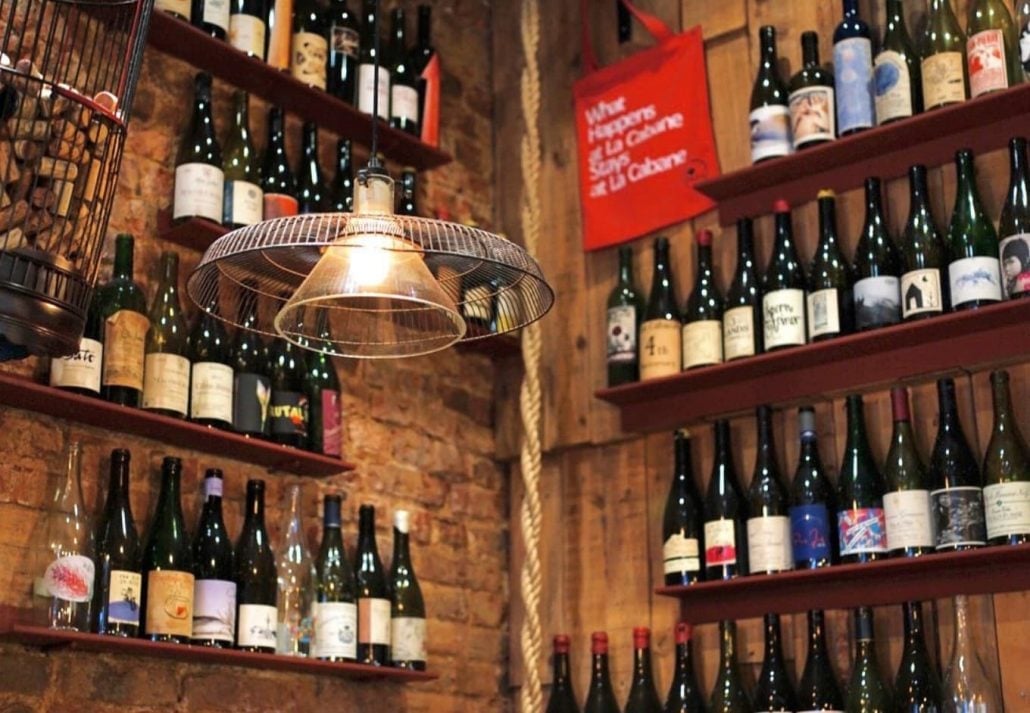 Natural & biodynamic wines from all around the world are available on the extensive wine list at La Cabane Bistro. This cozy spot also serves artisan cheeses, cold cuts, seasonal salads, vegetarian risotto, and irresistible desserts.
Hundreds of different wines from around the world are available, all sourced from creative artisanal growers. The grapes are picked by hand, and most of the cultivation is labor-intensive, frequently done with horses rather than tractors.
Try Jousset Exilé Blanc Pétillant from Domaine Jousset, Nestarec Moje from Milan Nestarec, Bera Azienda Agricola Sarvanet from Bera Azienda Agricola, or any other amazing wine from the collection.
Address: 62 Hollywood Rd, Central, Hong Kong
Opening Hours: Tue-Sat, 12 PM-12 AM
FAQ
What made Hong Kong the wine capital of Asia?
The Hong Kong government removed all taxes on wine imports to the city in April 2008. This increased the number of wine importers and essentially elevated Hong Kong to the status of Asia's wine capital.
What are Hong Kong's best wine-pairing restaurants?
Hong Kong's best wine-pairing restaurants are:
Bacchus Wine & Restaurant
Bâtard
Whey
Octavium Italian Restaurant
Castellana Restaurant
ENVY Restaurant & Bar
Restaurant Petrus
What Chinese restaurant has a great wine list?
Mott 32 serves contemporary Chinese dishes and offers an outstanding wine list.
What are the best wine stores on Hong Kong Island?
The best wine stores on Hong Kong Island are:
Winerack Sai Ying Pun
Crushed Wines
La Cave
The Fine Wine Experience
Is The 8th Estate Winery open?
It looks like the 8th Estate boutique winery is permanently closed.
Are there vineyards in Asia?
Yes, there are!
What alcohol do they drink in Hong Kong?
Mostly Bai jiu, Kaoliang, and Maotai.
CuddlyNest provides all accommodations to all travelers at the best price. Find unlimited travel inspiration on our blog and social media channels.
You Might Also Like:
A Guide To The Best Shopping In Hong Kong
The Best Time To Visit Hong Kong
The Ultimate Asia Travel Guide
The Best Time to Visit Bangkok, Thailand
Vietnam vs. Thailand: Which One Should You Visit First
3 Ways To Travel From Bangkok To Chiang Mai
The Best Ways To Travel From Bangkok To Phuket
The 11 Best Beaches In India For An Amazing Vacation
Best Travel Destinations In India Based On Your Zodiac Sign
50 Fun & Interesting Facts About India You Should Know About
Kinrō Kansha No Hi: All About Thanksgiving Day in Japan
20 Countries Where You Can See the Japanese Cherry Blossoms
All You Need to Know about Japanese Tea Traditions Before Travelling to Kyoto