A place where old and new coexist peacefully, Hong Kong is bursting with vitality, history, culture, food, and technology. There, travelers can immerse themselves in a variety of activities that range from luxury shopping to experiencing traditional festivals and visiting serene temples, shrines, and monasteries.
Aside from spoiling visitors with an unlimited amount of things to see and do, Hong Kong is considered to be a year-round destination thanks to its subtropical climate. However, the best time to visit Hong Kong will vary depending on your interests and budget. If you're seeking to score amazing shopping deals, you might wanna plan your travel during the city's two main sales seasons. Want to save money while traveling? Then go to Hong Kong during the shoulder or the low season.
In this thoughtful guide, we've broken down the best time to visit Hong Kong based on multiple factors such as weather, prices, and events. Have a look below to learn more!
Find Places To Stay In Hong Kong
The Hong Kong Weather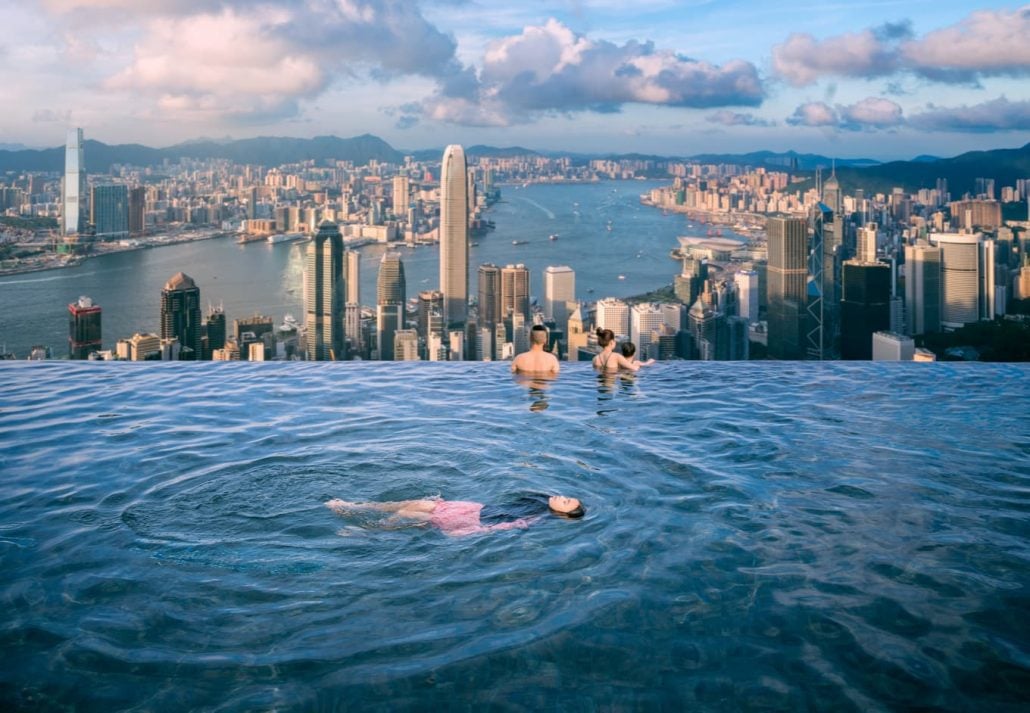 Hong Kong's climate is subtropical, characterized by very mild winters and hot, rainy, and muggy summers. The summer is also the typhoon season, which brings heavy rains and strong winds for a few days.
The island averages 1,709 hours of sunshine per year, and snow in the city is extremely rare.
Hong Kong's annual rainfall is a huge 2.4 meters (94 inches), 80% of which falls between May and September.
Hong Kong's Seasons
Spring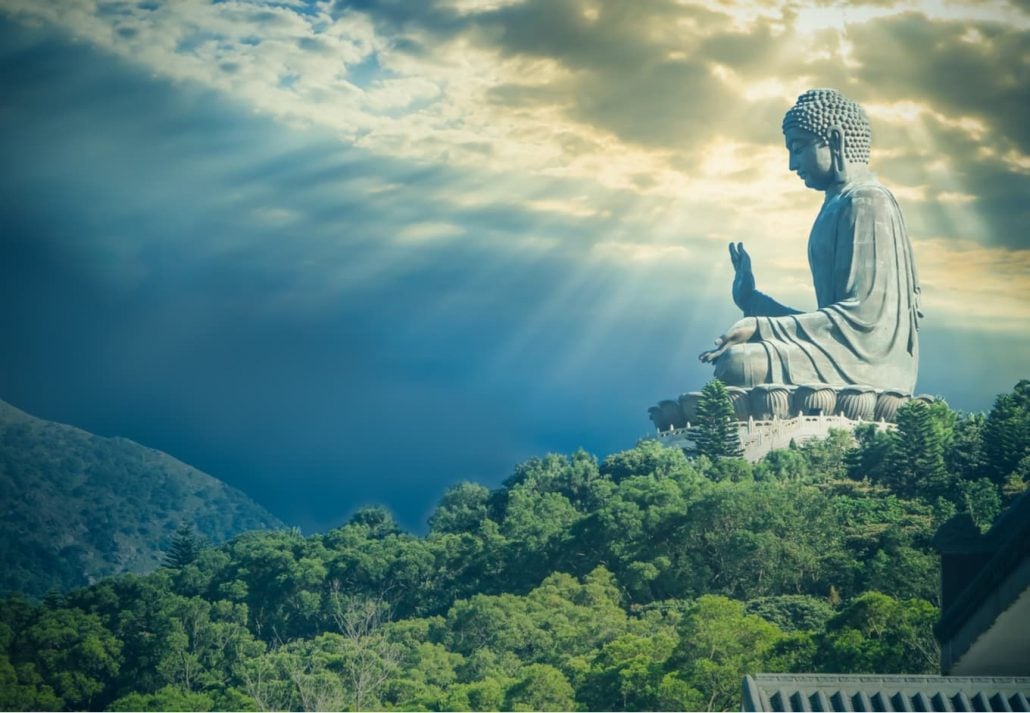 Running from March to May, Springtime is known for its unpredictable weather. Average temperatures can peak at around 17ºC in March, and 20ºC in April. During the late spring, in May, the weather is pleasantly warm, with highs around 30ºC. Travelers can expect occasional showers, steamy humidity, and cold evenings. While some days bring clear blue skies, others are grey and cloudy. Also, there might be fog in March and April.
Summer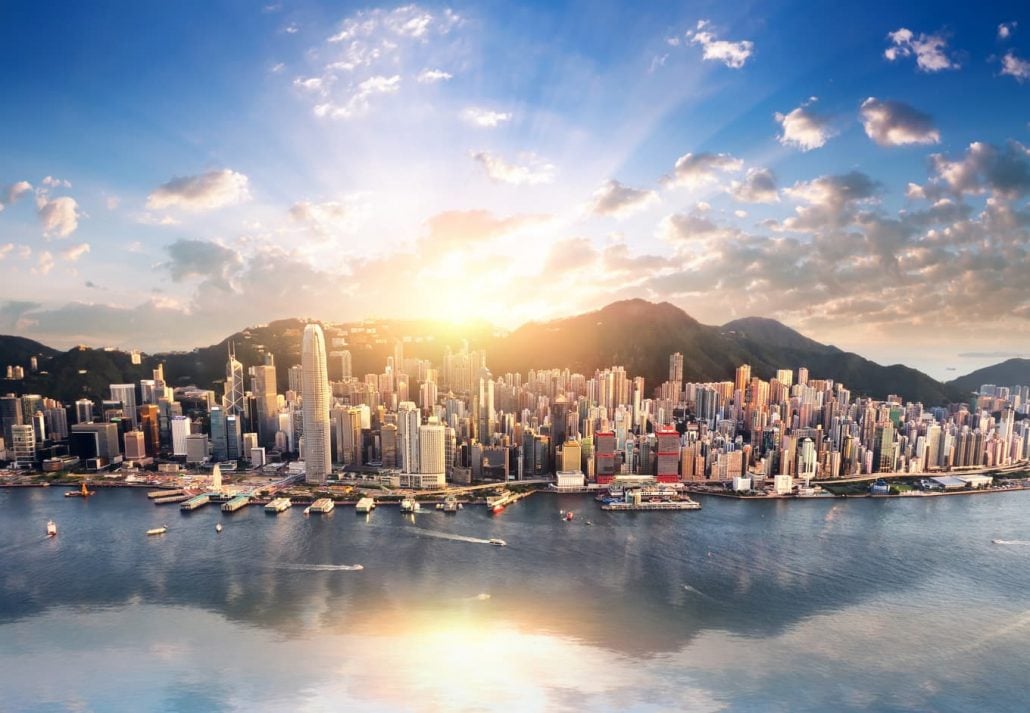 Summer in Hong Kong lasts from June to August, bringing the higher temperatures of the year. Daytime temperatures usually exceed 30 º C, especially in July and August, the hottest months of the year. Nights are also warm, with an average temperature of 26 ºC.
Humidity is at its highest during the summertime, reaching 80% in August. Also, at this time, the intensity of the rain increases, and by mid-August, the precipitation reaches 450 mm. Aside from rainy days and frequent thunderstorms, occasional typhoons are also likely to happen.
September is also generally hot and humid and also witnesses most tropical cyclones.
Fall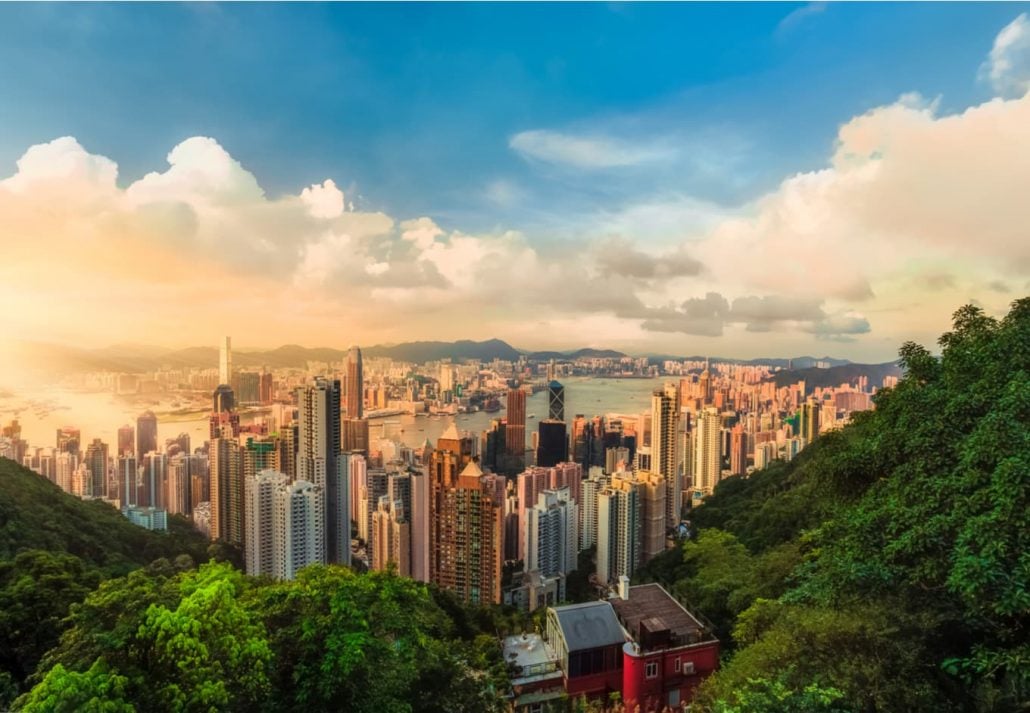 The fall weather in Hong Kong is glorious. From late September, rain decreases, and the sun is more frequent than in other seasons. Aside from low humidity and bright skies, temperatures are pleasant, peaking at around 26ºC. Also, the weather is more predictable, so you won't have to worry about sudden changes.
Winter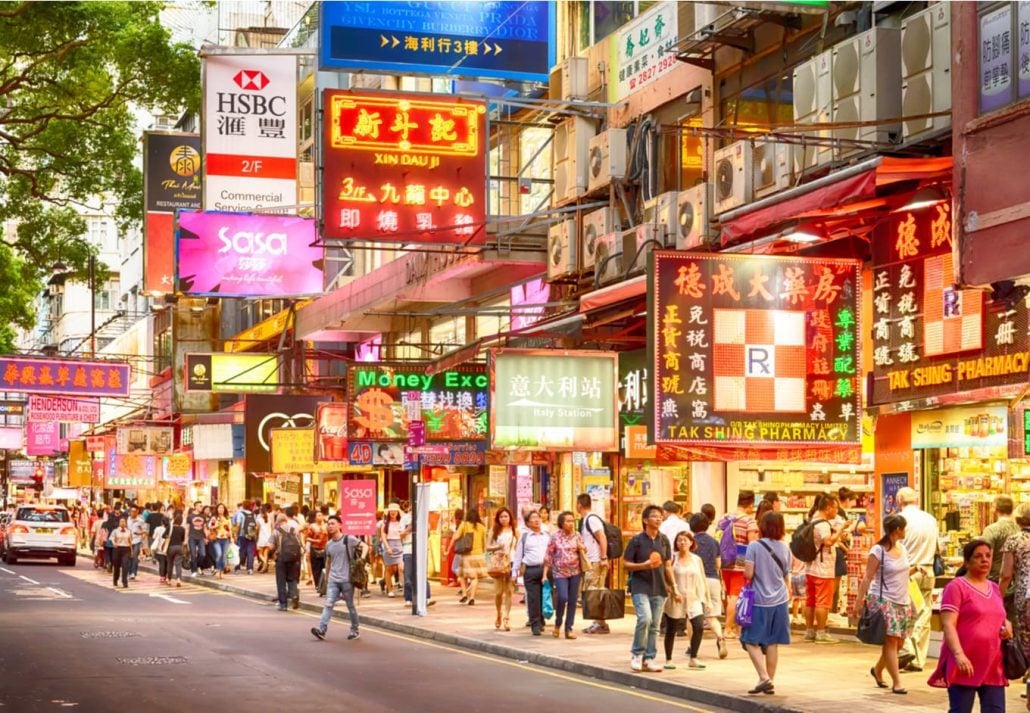 Winters are mild and dry in Hong Kong. Average temperatures range from 14º₢ to 20ºC and rarely drop below 0ºC. Winter starts in December, with the coldest month being January. Also, it can get cloudy towards February.
The Best Time To Visit Hong Kong
For Pleasant Weather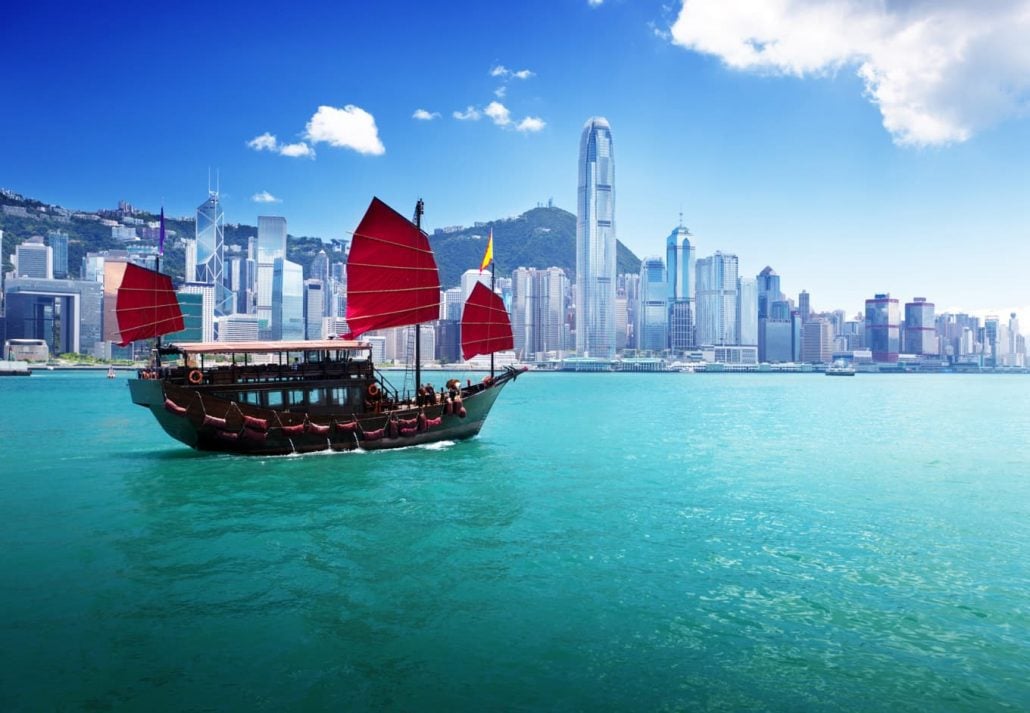 Regarding great weather, Autumn and Winter are often considered the best times to visit Hong Kong. Temperatures are comfortable, the humidity is low, and the weather is stable. This creates the ideal conditions for enjoying various outdoor activities, such as climbing to the top of Victoria Peak, exploring the idyllic Lantau Island, and visiting the Hong Kong Zoological and Botanical Gardens.
This is the peak tourist season in Hong Kong, so expect higher prices for flights and accommodations and thicker crowds.
Recommended Read: The 6 Best Beaches In Hong Kong
For the Lowest Prices & Fewer Crowds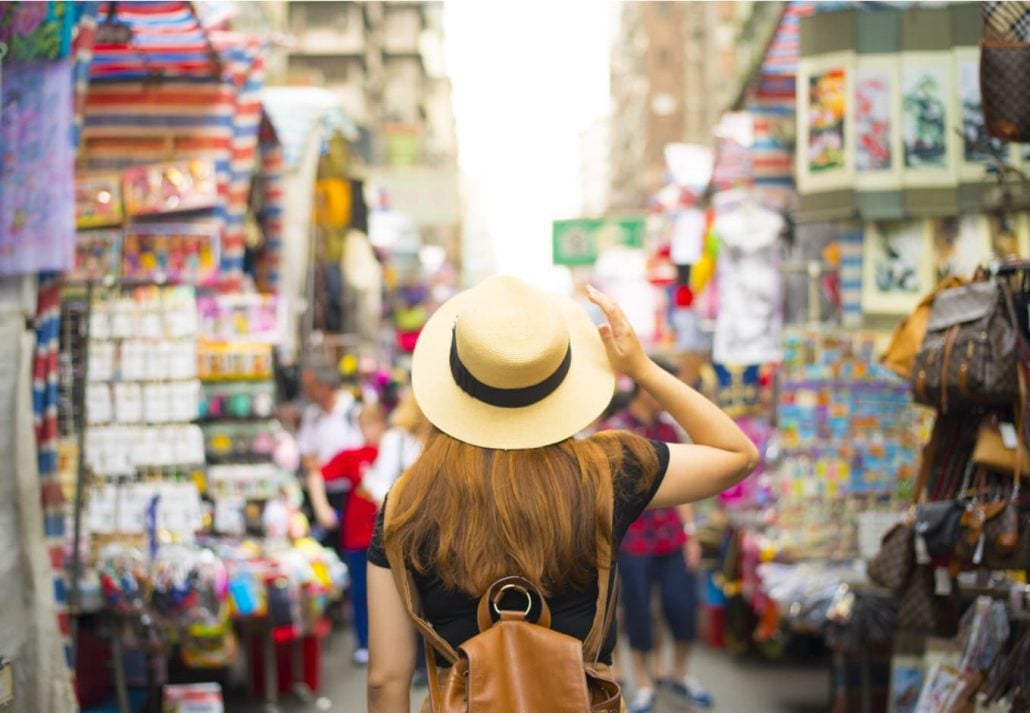 Generally speaking, Hong Kong is a year-round destination that is always in demand. However, if you visit the island in the shoulder season (Spring) or the low season (Summer months), you'll likely find better hotel prices and flight discounts. Due to the humidity, occasional typhoons, and the few major festivals happening, there are fewer crowds in Hong Kong during these times of the year.
Please note that October 1st to 7th is Hong Kong's most visited period, as large crowds of Chinese tourists will go there to spend their National Day holiday.
For Bucket-List Activities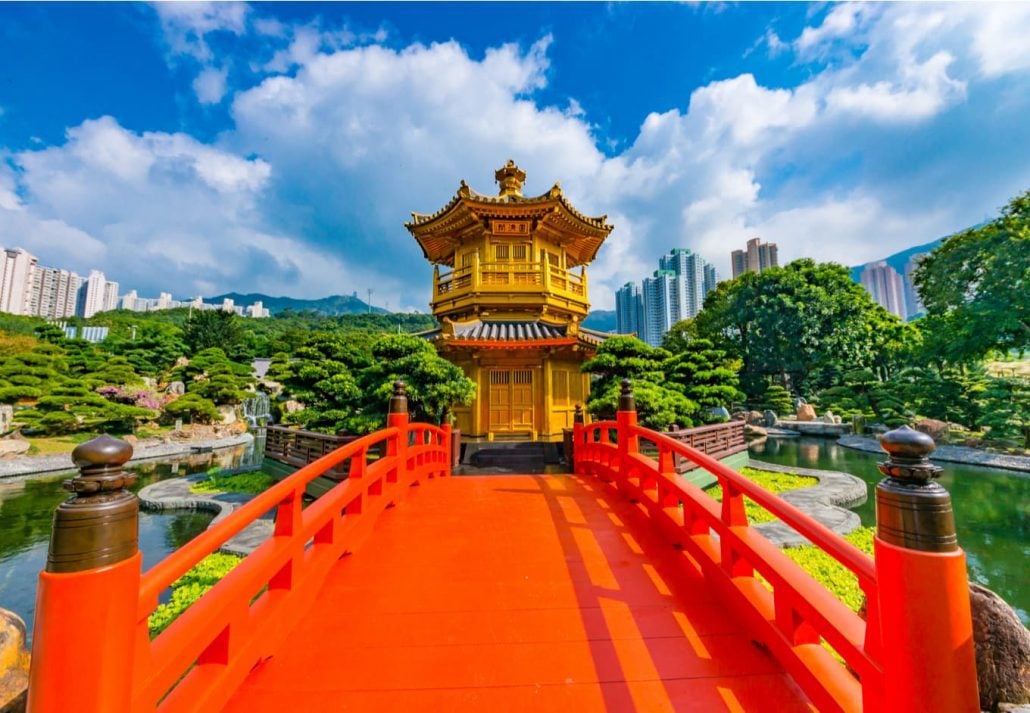 Fall and winter are great times for enjoying various experiences in Hong Kong. Due to the pleasant weather conditions, which bring sunny days and low humidity, these seasons are ideal for exploring the city's street markets, like the Temple Street Night Market, and visiting the local temples. It's also the perfect time to indulge in outdoor activities such as climbing, kayaking, and hiking.
From mid-September to December, the weather conditions are also ideal to visit Victoria Peak.
And since the weather isn't hot and humid, the autumn season is also a wonderful time to visit Cheung Chau Island, known for its sandy beaches and scenic hiking trails, and Hong Kong Disneyland.
If you're visiting Hong Kong during the winter, get ready to experience the famous Chinese New Year sales in Hong Kong, the biggest shopping season of the year, where you can score amazing discounts in the city's shopping malls.
For Amazing Events
Hong Kong's colorful festivities are a great way to experience the local culture. And the city's most delightful festivals happen during the winter. In January, for instance, the Dragon Boat Festival brings dramatic and colorful boat races to Hong Kong. In February, the famous Lunar New Year brings a profusion of flowers to the local markets and thrilling fireworks displays to the city's skies.
The Spring Lantern Festival Hong Kong is also a bucket-list winter festival in Hong Kong. The event heralds the end of the Chinese New Year celebrations and turns the city into a fairy-tale-like scenario adorned with lovely ornate lanterns, which are almost always red to symbolize good fortune.
There are amazing festivals happening during the fall as well. From November to mid-December, the city celebrates the Hong Kong Wine and Dine Festival, which allows you to taste Hong Kong's best wine and gourmet experiences.
Visiting Hong Kong during the summer? Then don't miss the Dragon Boat Festival, a 3-day event that is held in Victoria Harbour and features colorful and exciting boat races.
FAQ
What is the best time for visiting Hong Kong?
The best time to visit Hong Kong is autumn and early winter, from late September to late December. This is when the weather boasts pleasant temperatures sitting comfortably between 15ºC and 25ºC.
What is the hottest month in Hong Kong?
July is the hottest month in Hong Kong, with an average temperature of 29°C.
What is the cheapest month to visit Hong Kong?
Due to the weather conditions that bring humidity and rainfall, the cheapest months to fly to Hong Kong are May and June.
When is the peak season in Hong Kong?
The peak season for tourism is October-December and Lunar New Year (late January or early February).
When is the rainy season in Hong Kong?
About 80% of the rain falls between May and September, with June and August being the wettest months.
How many days do you need in Hong Kong?
It's recommended that you spend at least three days in Hong Kong.
CuddlyNest provides all accommodations to all travelers at the best price. Find unlimited travel inspiration on our blog and social media channels.
You Might Also Like:
A Guide To Jordan Wadi Rum: Top Things To Do
The Best Time to Visit Bangkok, Thailand
6 Top-Rated Things To Do In Antalya, Turkey
20 Countries Where You Can See the Japanese Cherry Blossoms
The Ultimate Asia Travel Guide
50 Fun & Interesting Facts About India You Should Know About
11 Sacred Attractions Around the World
The Best Ways To Travel From Bangkok To Phuket
The Best Time to Visit Cambodia
3 Ways To Travel From Bangkok To Chiang Mai