With cobbled streets, a maze-like Old Town, and some of the greatest beaches in Europe Antalya is a true gem of Turkey's Mediterranean Coast. With dispersed historic monuments throughout the neighboring hills, it's an ideal place for those seeking to go on adventurous day trips. Some of the region's best attractions include Roman ruins, the famous Lara Beach, the ancient city of Termessos, and so much more!
Visiting Antalya is a great idea for both history lovers and those just wanting an amazing beach holiday. Browse through our guide to the best things to do in Antalya before you embark on a journey!
6 Best Things To Do In Antalya
Visit The Antalya Archaeological Museum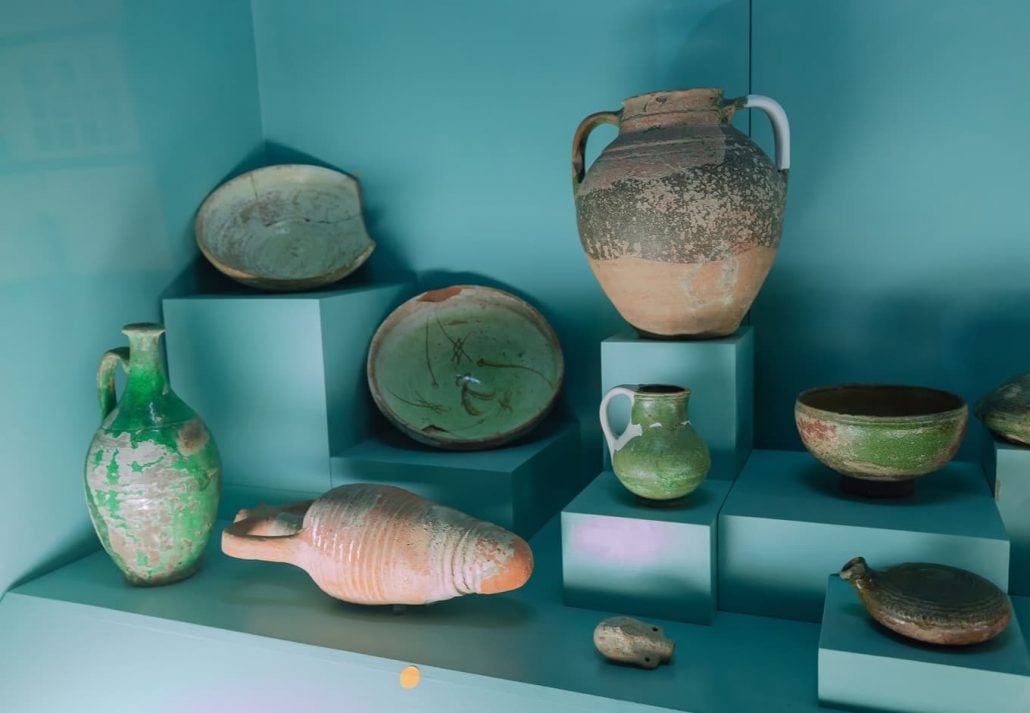 The enormous collection of antiquities from the city and the surrounding area housed at the Antalya Archaeological Museum should not be missed. Its large archaeological parts, which include magnificent mosaics, silver jewelry, and stunning statues from Perge and Byzantium, will be loved by history buffs. This excellent museum has 13 display halls and is one of the best in Turkey!
Address: Bahçelievler, Konyaaltı Cd. No:88, 07050 Muratpaşa/Antalya, Turkey
Take In Rays Of Sun At Lara Beach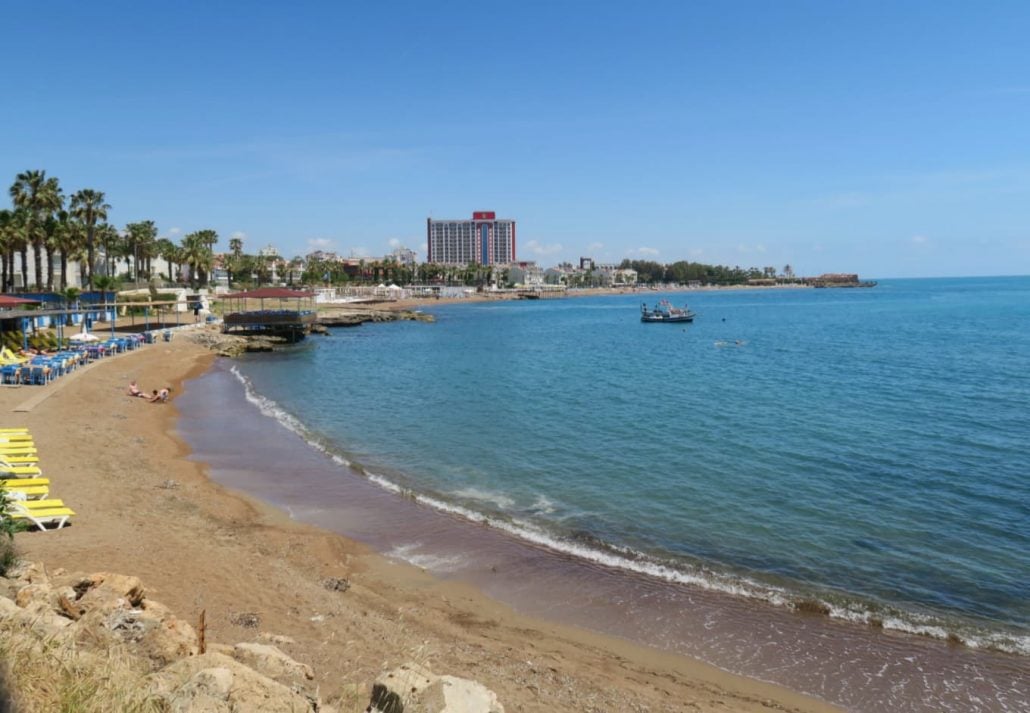 On the eastern side of the city, Lara Beach is facing some of the poshest vacation stays in the area. It's a nice location to unwind, soak up some sun by the Mediterranean Sea, and enjoy the tranquil location with thousands of tourists. Lara Beach is also right next to one of the breathtaking Duden waterfalls that drop off a cliff straight into the sea.
Stop By The Ancient City Of Termessos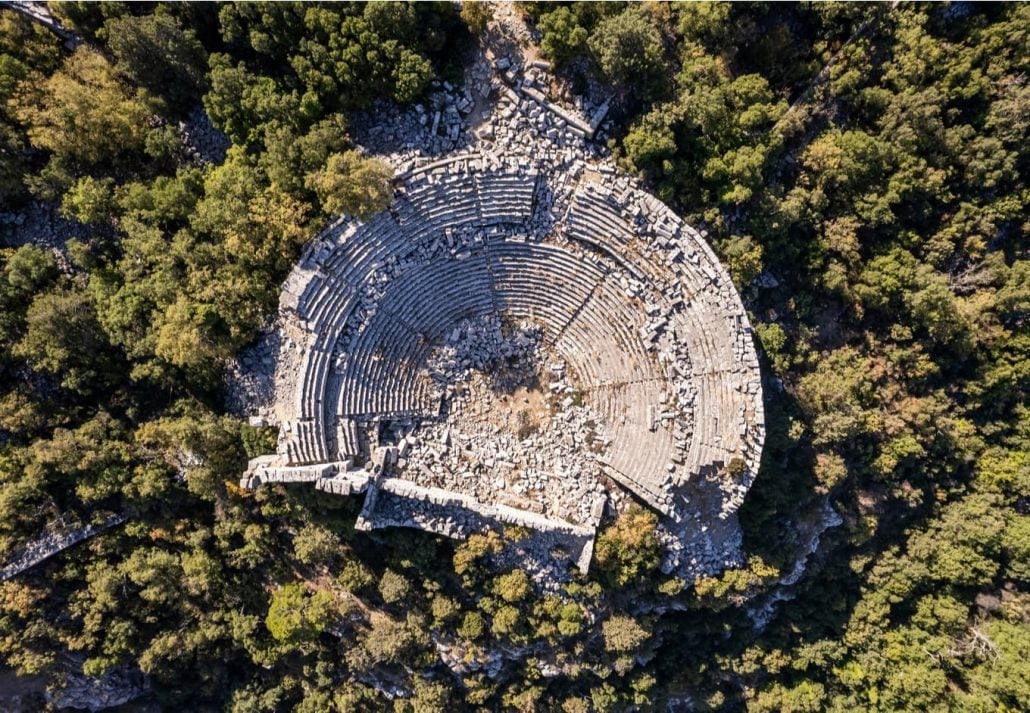 The spectacular ancient city of Termessos is located at an elevation of more than 1000 meters on the hillside of Solymos Mountain. Colonnaded street and agora are only two of Termessos' numerous highlights. Secured antique structures and ruins of Termessos offer wonderful views of the surrounding landscape and the distant Taurus Mountains.
Termessos is a part of the Termessos National Park with several endangered animals living there. A mini museum that features indigenous plants and animals can also be found close to the Park's entrance.
Address: Bayatbademleri, 07800 Güllük Dağı/Korkuteli/Antalya, Turkey
Have An Adventure in Köprülü Canyon National Park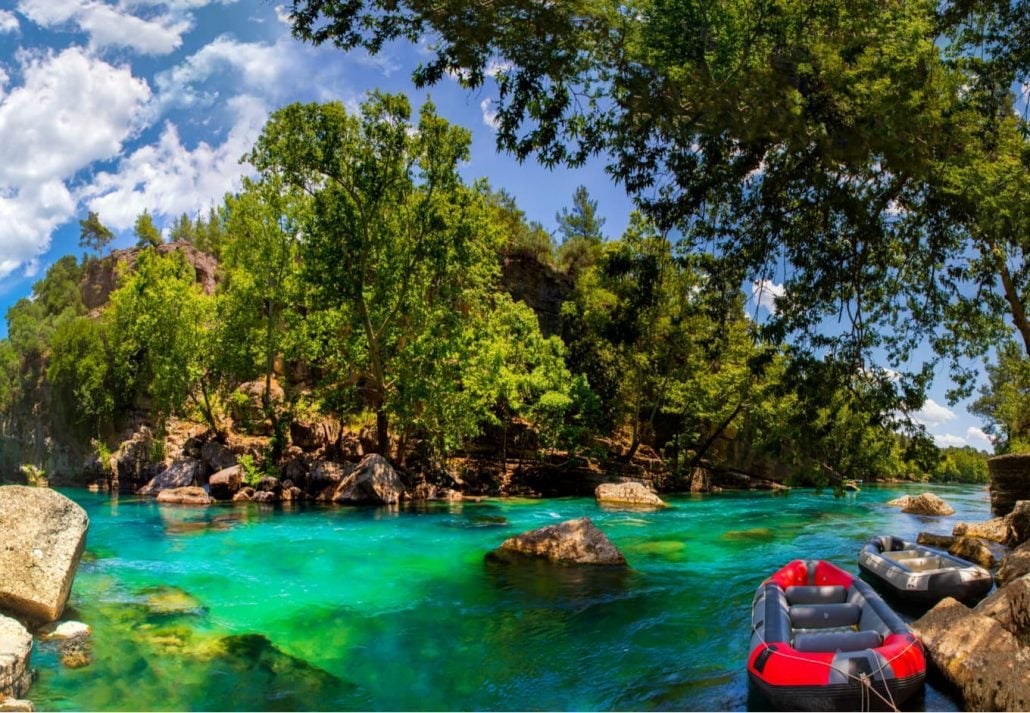 A day trip to the Köprüçay Canyon is every adventurer's dream. Carved out of limestone cliffs by the Koprucay River, this spot serves as a focal point of the National Park. The area is also home to the largest cedar forest in Asia Minor. To enjoy the amazing nature, visitors love to go rafting, camping, and rock climbing here.
Address: Bozyaka, 07550 Manavgat/Antalya, Turkey
View The Hadrian's Gate In Old Town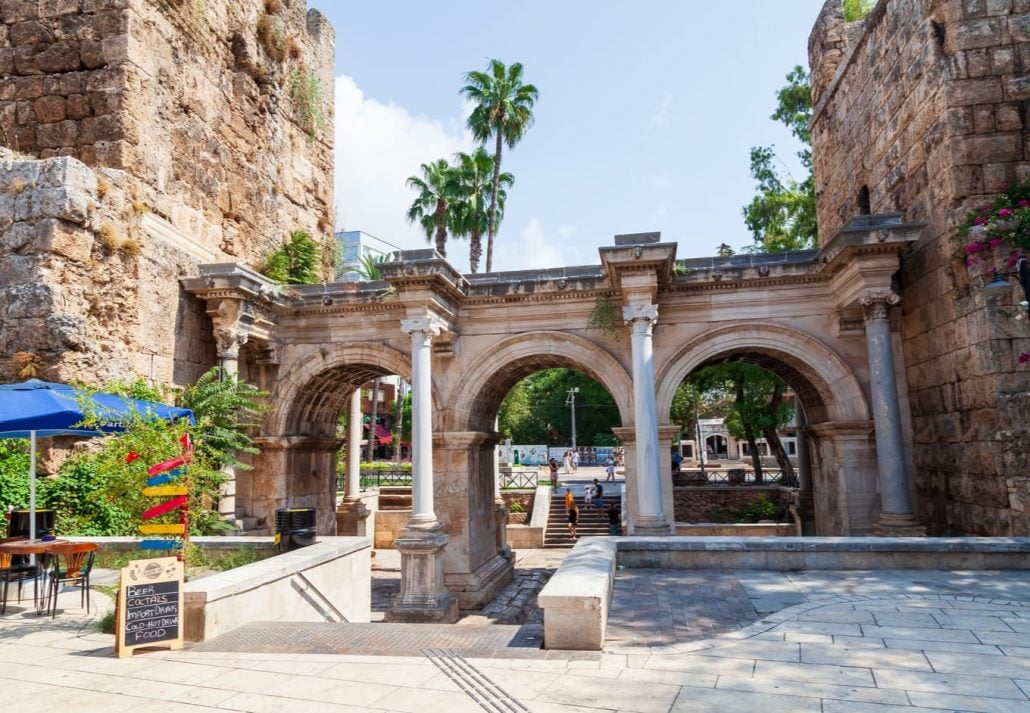 Next on our list of the best things to do in Antalya is visiting the grand Hadrian's Gate dedicated to the Roman Emperor Hadrian. It's located at the entrance to Antalya's Old Town and offers a great photo opportunity. Constructed in 130 AD, this ancient gate boasts big towers, and lovely marble arches, and is the world's best-protected Hellenistic and Roman town walls piece.
After viewing Hadrian's Gate, feel free to take a 7-minute walk to Old City Marina. You can discover some fantastic restaurants near the shore that serve amazing delicious local cuisine, seafood, and perfectly done steak. Roam around sumptuous yachts, old fishing boats, and traditional homes.
Address: Near Muratpaşa, Antalya Province, Turkey
Explore The Antalya Aquarium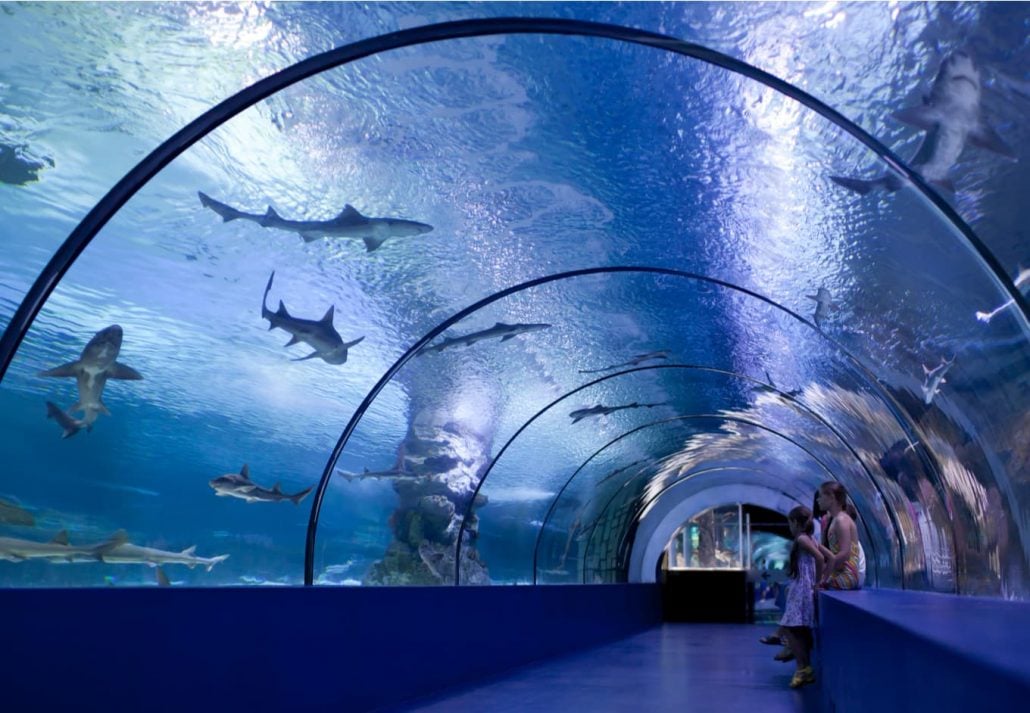 The Antalya Aquarium is a family-friendly attraction on Turkey's Mediterranean coast and is most renowned for holding the biggest underwater tunnel exhibit in the world. You can find various marine life here including jellyfish, sharks, and cave fishes.
The attraction center also features a tropical reptile house, a 3D theater, and a museum with a winter theme. If you'd like a guided tour of the aquarium, we suggest you book it in advance to secure your spot.
Address: Arapsuyu, Minicity and Hillside Su Hotel eastern corner of Konyaaltı Beach, Dumlupınar Blv. No:502, 07200 Konyaaltı/Antalya, Turkey
FAQ
What are other tourist attractions in Antalya, Turkey?
Karaalioğlu Park
Roman Theater
Kaleici
Byzantine Church
What are other great things to do in Antalya, Turkey?
Take a boat trip to the Duden Waterfalls
Hop on a cable car to get a panoramic view of the city
Escape the city life and spend your day at the Konyaalti Beach
What is Antalya famous for?
Antalya is a beautiful city nestled by a turquoise coast in Turkey and is mostly famous for its gorgeous beach resorts, stunning nature, and artifacts from the Bronze Age.
What are popular Antalya beaches?
Antalya's beaches are some of the best ones on the Mediterranean coast and they include:
Lara Beach
Konyaalti Beach
Kaputas Beach
Cleopatra Beach
Patara Beach
What are the best boutique hotels in Antalya, Turkey?
The best boutique hotels in Antalya are:
How many days should I spend in Antalya?
We recommend you stay in Antalya for 3 to 4 days. It's enough time to see the main tourist sights, National Parks and relax on the beach.
CuddlyNest provides all accommodations to all travelers at the best price. Find unlimited travel inspiration on our blogs and social media channels Facebook, Instagram, and Pinterest.
You May Also Like:
The Best Hotels Near Beaches In Turkey
The 5 Most Beautiful Beaches In Turkey
A Guide To The Best Kid-Friendly Attractions In Turkey
The 5 Best Hotels Near Taksim Square In Turkey
The 5 Best Places For Shopping In Turkey
The 6 Best Restaurants In Turkey
The 7 Best Bars In Turkey
The Five Best Hotels in Turkey
The Best LGBT-Friendly Bars & Restaurants In Turkey
The 5 Best Amusement Parks In Turkey