Turkey is an excellent family vacation destination. It has thrilling theme parks, incredible historical sites, sandy beaches, and fascinating museums and aquariums. It's also famous for its unforgettable hot air balloon rides in Cappadocia and magnificent thermal pools in Pamukkale.
Having said that, there are lots of enjoyable things to do here. Before you book your stay, look at the best kid-friendly attractions in Turkey. The top-rated family hotels close to these attractions are also listed at the bottom of this blog post. Let's begin!
Find The 5 Best Hotels Near Grand Bazaar In Turkey
Kid-Friendly Attractions In Turkey: Fun Things To Do
Have Fun At Theme Parks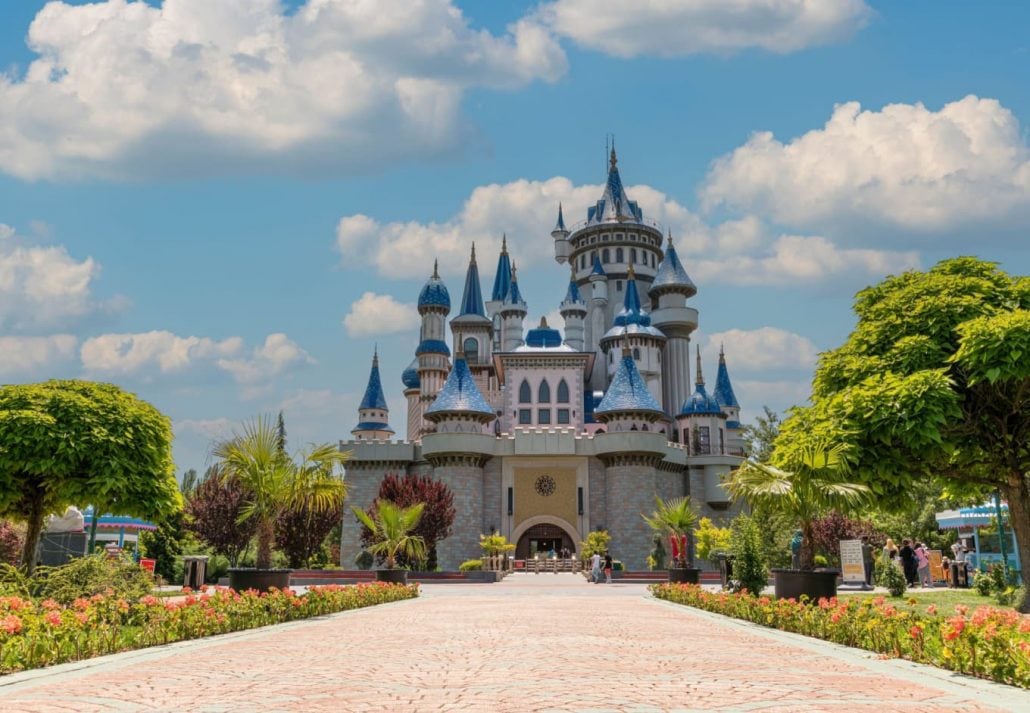 Theme parks in Turkey boast plenty of fun attractions including thrilling rides and slides, adorable gift shops, and a variety of fun games. The Land of Legends Theme Park, ViaSea Theme Park, Vialand Theme Park, Adaland Aquapark, and Sazova Park are some of the most famous ones. Most of them have amazing restaurants, cinemas, and aquariums too.
The adrenaline-pumping Typhoon Coaster in The Land of Legends Theme Park is the crowd's favorite water coaster. You reach the water at a speed of 86 kilometers from a height of 43 meters! Plus, you have the opportunity to feed 7 different types of sharks underwater. How cool is that? Furthermore, ViaSea highlights its world-famous Red Fire rollercoaster and ViaLand boasts its Merry Farm and Little Explorers sections.
Although Turkey doesn't have Disneyland, the closest to that is the charming Sazova Park (Science, Art and Culture Park) with a Disney-like Fairytale Castle and a pirate ship. On the other hand, visit Adaland Aquapark for fun water activities including the wave pool, mini water slides, a lazy river, and more.
See The Top Tourist Attractions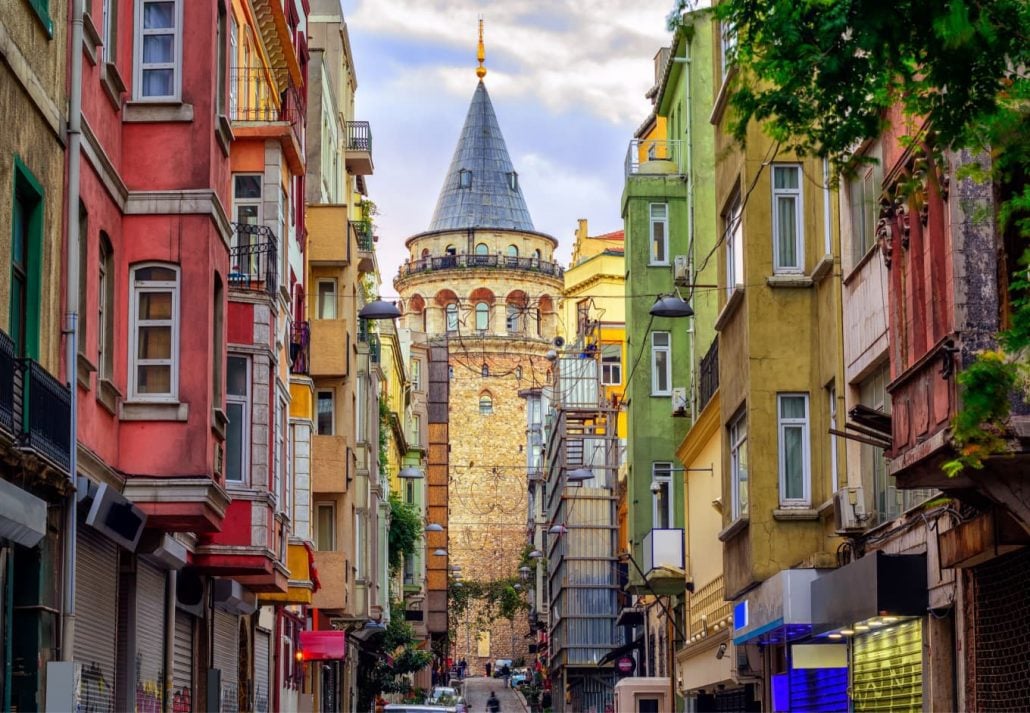 The best historical sites to visit with kids are in Istanbul: Galata Tower, Basilica Cistern, Blue Mosque, and Hagia Sophia. Galata Tower offers stunning views of the city and a range of eye-catching artifacts. It's great for kids because it has an elevator to the 7th floor and they only have to climb 2 flights of stairs to get to an observation deck and a restaurant.
The next one is Basilica Cistern which is the most prominent ancient cistern in Istanbul. It's quite large and features Medusa Heads that kids find interesting, especially if they're into Mythology.
Blue Mosque and Hagia Sophia are one of the most popular attractions in Turkey and you can visit them with your kids. But, keep in mind that you need to be dressed respectfully. Both women and men have to wear pants and longer sleeves and women need to have their heads covered. There's no strict dress code for kids under the age of 12 but it's suggested they enter in t-shirts and shorts below the knees.
Other Tourist Attractions To Visit: Golden Horn, Topkapi Palace, Spice Market, Dolmabahce Palace, Bosphorus Cruise
Recommended Read: The 5 Best Places For Shopping In Turkey
Soak Up The Sun At The Beach
The most loved beaches for families are those in Fethiye, Alanya, and Didim. Ölüdeniz in Fethiye has gorgeous long beaches with great restaurants and bars. It has a laid-back atmosphere, turquoise waters, and a safe environment for kids.
For golden sands and cozy sunbeds, visit Cleopatra Beach in Alanya. It's cleaned daily and carries the Blue Flag status. The first 10 meters of water are very shallow and perfect for toddlers and older kids. Toilets, showers, changing rooms, loungers, and umbrellas are available for a small fee. Moreover, to enjoy the beautiful scenery with a wide range of restaurants, bars, and shops to choose from, head to Altınkum Beach in Didim.
More Beaches Perfect For A Summer Vacation: Kaputaş Beach, Çıralı Beach, Çesme Peninsula, Kabak
Visit Museums And Aquariums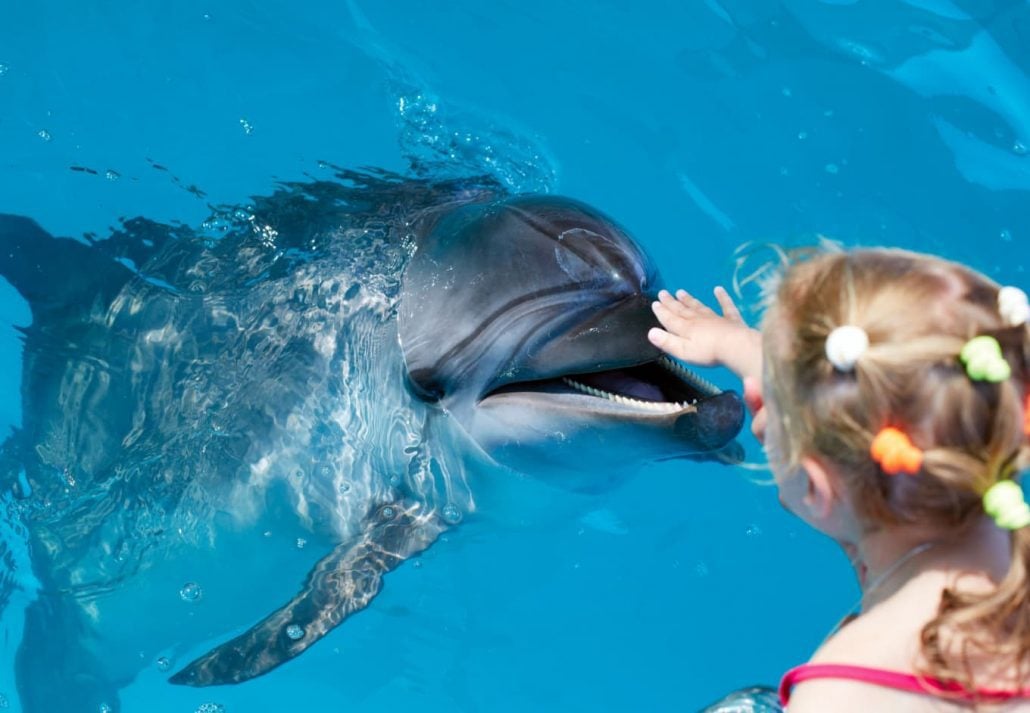 There are a few museums in Turkey that your kids will absolutely adore! The first one is the Istanbul Toy Museum which is housed in a beautiful mansion and displays the most renowned toys, dating from the 1700s to the present. Then, the Rahmi Koc Museum is great for those interested in industrial history. Find old submarines, vintage cars, and early aviation exhibits.
You also can't miss out on the beauty of the Istanbul Aquarium. See sharks, stingrays, piranhas, and other sea creatures. The 5D theater intensifies your adventure with magnificent movies viewed through goggles that allow you to experience fog, wind, and water.
No matter which age group your kids belong to, they'll love the cute Istanbul Dolphinarium. Meet the dolphins, seals, walruses, and the white whale. Kids can learn about the physiology, habits, social behavior, and learning capabilities of dolphins. A fun activity for the whole family!
Recommended Read: 12 Amazing Art & Cultural Attractions In Turkey | The 8 Most Amazing Museums in Turkey
Go Hot Air Ballooning In Cappadocia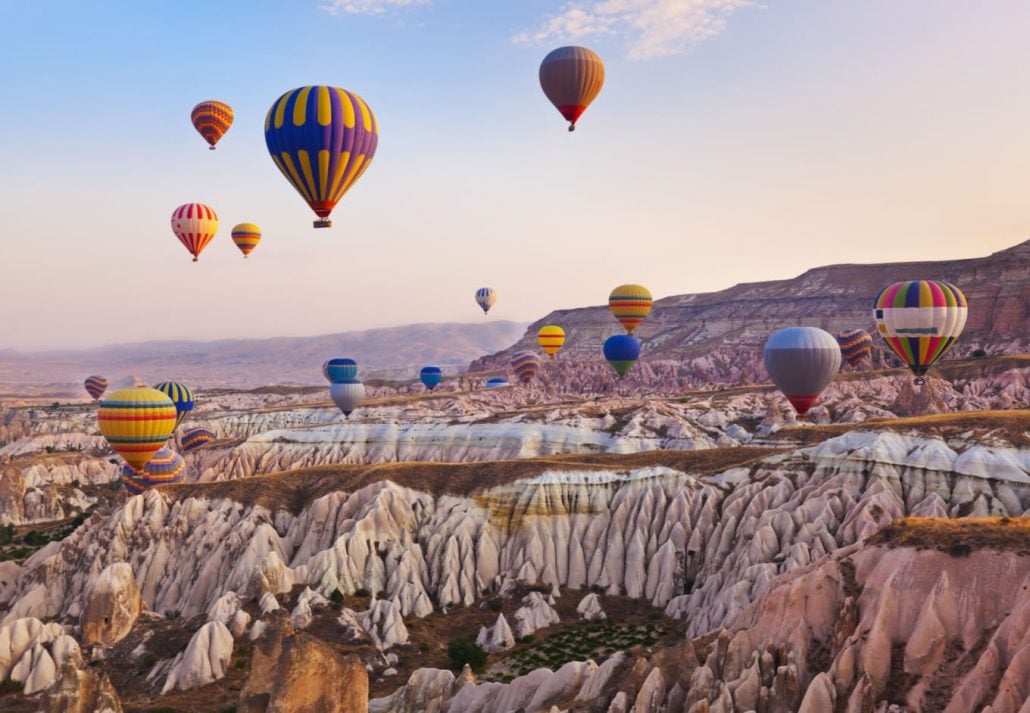 Take a hot air balloon ride above Cappadocia! If your children are over the age of 7, you have to experience this with them. Relish a light breakfast served before the flight and prepare your cameras to capture the spectacular scenery.
Swim In The Thermal Pools Of Pamukkale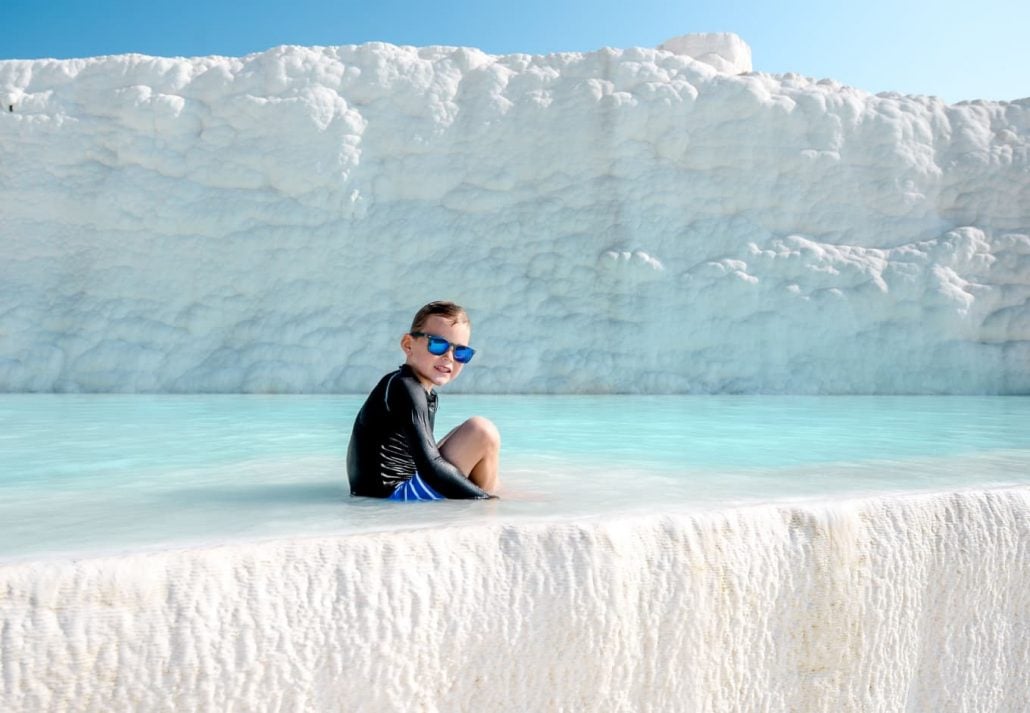 Also known as Cleopatra's Pool, the hot springs of Pamukkale are a great location for both kids and adults. It's safe for kids to play, sit, and swim in the thermal pools, which range in temperature from cool to warm.
Tip: wear sunscreen, sunglasses, and a hat, and take water to stay hydrated
FAQ
Is it good to travel to Turkey with kids?
Yes, Turkey is the perfect destination for a memorable family vacation.
Where is best for kids in Turkey?
Istanbul, Fethiye, Alanya, Didim, Antalya, Eskisehir, Kusadasi, Cappadocia, and Pamukkale.
Can kids go scuba diving in Turkey?
Kids need to be 8 years and older to go scuba diving.
What are the best hotels for families in Turkey?
CuddlyNest provides all accommodations to all travelers at the best price. Find unlimited travel inspiration on our blogs and social media channels Facebook, Instagram, and Pinterest.
You May Also Like:
Skiing In Turkey: The Best Ski Centers
The 5 Best Hotels Near Taksim Square In Turkey
The 5 Best Wineries In Turkey
The 6 Best Restaurants In Turkey
The Best Time To Visit Turkey
6 Top-Rated Things To Do In Antalya, Turkey