The best way to make the most of chilly winter days is to pack your bags and head to one of the popular ski resorts in Turkey. The snow-covered mountain tops offer incredible views of the nearby regions, fresh air, fantastic ski conditions, warm stays, and great Turkish food. With that in mind, let's take a look at the best ski destinations in Turkey!
Skiing In Turkey: The Best Ski Centers
Palandoken Ski Center
Located in Eastern Turkey, Palandoken ski center boasts ideal snow conditions. It has a gondola lift, a snow-blowing system, and a lighting system. Turkey's longest ski track in Palandoken provides visitors with 15 kilometers of continuous skiing and stands out for its convenient transit and variety of outdoor activities (mountain skiing, ice climbing, music events, and night skiing). The 3,200-meter drop at Ejder Peak is available for anyone seeking adrenaline.
With 24 ski tracks in total, it accommodates beginners, seasoned ski lovers, and professional skiers. Two of them are suitable for slalom competitions and one of them is the third-longest track in the world!
Location: Yunusemre, Palandöken Yolu, 25080 Palandöken/Erzurum, Turkey
Recommended Read The Top 6 Tours & Excursions In Turkey
Isparta-Davraz Mountain Resorts
With 2635 meters in height, the Isparta-Davraz is nestled between Egirdir and Kovada lakes. Davraz, one of the well-known Turkish ski resorts, benefits from being close to lovely Antalya. Don't miss the opportunity to visit the city and its many breathtaking attractions.
The ski area has 2 chair lifts, 1 teleski (T-bar), and 2 baby lifts. Beginner and intermediate skiers will find routes with amazing snow quality and soft natural terrain, while advanced skiers will be able to use 8 to 10-kilometer-long ski tracks. Keep in mind that the ski season begins in December and lasts through the end of April.
Location: 32000 Çobanisa/Isparta Merkez/Isparta, Turkey
Kocaeli Kartepe Ski Center
Kartepe, also known as Bald Hill, is found in the Kocaeli-Izmit area. At an altitude of 1,650 meters, the ski center is surrounded by chestnut, hazelnut, and pine forests. It's one of the best ski resorts in Turkey and also the closest one to Istanbul.
It features 4 ski lifts, 3 chair lifts, and 1 teleski. The tracks range in length from 400 to 3,500 meters and the depth of the snow fluctuates between 80 and 200 centimeters. At Kartepe, the ski season runs from the end of December until the end of February. If you want to, you can rent equipment at the center – snowboards, ski clothes, and skis.
Location: Balaban, 41250 Kartepe/Kocaeli, Turkey
Recommended Read The 6 Best Outdoor Attractions In Turkey
Erciyes Ski Resort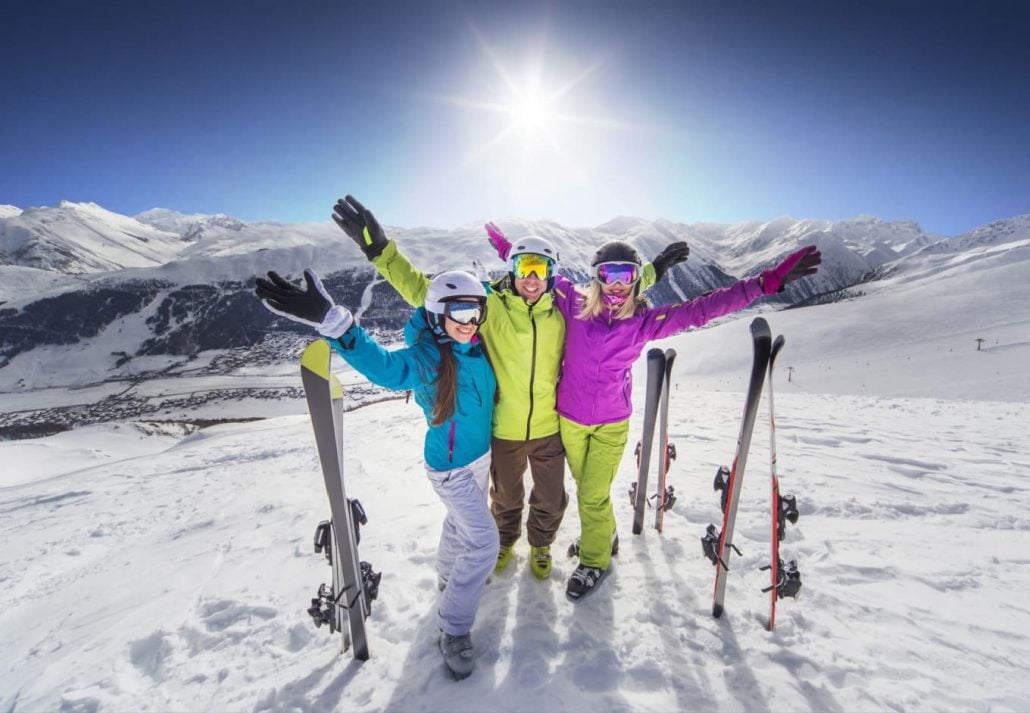 Situated in central Anatolia, Erciyes-Kayseri offers 14 modern lifts and 55 kilometers of slopes ranging from easy to difficult. Even if you've never been skiing before, the internationally certified ski instructors at SnowAcademia Ski School will be able to assist you.
In 2017, 2019, and 2022, the ski resort was home to the CEV Snow Volleyball European Tour competitions. Furthermore, near the center, there are plenty of restaurants serving warm, delicious food like Kayseri Ravioli, Kofte, Kebab, and more.
Check out these Kayseri hotels if you want to ski every day while still having access to the city's attractions and shopping: Novotel Kayseri with an on-site restaurant, Wyndham Grand Kayseri Hotel with a sauna, or the family-friendly Kayseri Loft Butik-Hotel.
Location: Hisarcık Erciyes, 38220 Melikgazi/Kayseri, Turkey
Uludag Ski Center
Because it is constantly covered in snow from October to April and is close to Istanbul, Uludag Ski Center is the most famous ski center in Turkey. In the past, Uludag was known as Olympos Misios, and in mythology, it was described as the location where the gods watched the Trojan War.
Due to its perfect geographical conditions, the center offers places for snowboarding, ice skating, heli-skiing, and snow biking. With 8 chair lifts, 7 T-bars, and 13 ski tracks – everyone can have fun here.
Looking for a budget-friendly yet cozy stay near Uludag? There's a charming Uludag Orman Koskleri with ski access, a BBQ grill, heating, and free parking. Tip: book as soon as possible because prices are likely to rise.
Location: Osmangazi, 1. Kirazlı Sk., 16340 Yıldırım/Bursa, Turkey
FAQ
Where do people ski in Turkey?
The best Turkish ski areas are:
Palandoken Ski Center

Isparta-Davraz Mountain Resorts

Kocaeli Kartepe Ski Center

Erciyes Ski Resort

Uludag Ski Center
What's the closest ski resort to Kayseri Erkilet Airport?
The closest ski resort to Kayseri Ekrilet Airport is the Erciyes Ski Resort.
Does Turkey have good skiing?
Yes. Turkey has excellent ski resorts with modern lifts, slopes, and cozy accommodations.
CuddlyNest provides all accommodations to all travelers at the best price. Find unlimited travel inspiration on our blogs and social media channels Facebook, Instagram, and Pinterest.
You May Also Like:
The 5 Best Amusement Parks In Turkey
The 8 Most Amazing Museums in Turkey
12 Amazing Art & Cultural Attractions In Turkey
The Best Time To Visit Turkey
6 Top-Rated Things To Do In Antalya, Turkey
A Guide To Jordan Wadi Rum: Top Things To Do
The Ultimate Asia Travel Guide
Croatia Travel Tips: Things To Know Before Traveling to Croatia, Balkans
A Visit To The 7 Best Museums In Greece