Want to check a hot air balloon ride in Cappadocia off of your bucket list? Or the luxurious cruise down the Bosphorus? We have great news for you. Turkish tours and excursions are jam-packed with attractions and once-in-a-lifetime experiences. Don't wait any longer, read more about them below!
The Top 6 Tours & Excursions In Turkey
Cappadocia Hot Air Balloon Tour Over Fairy Chimneys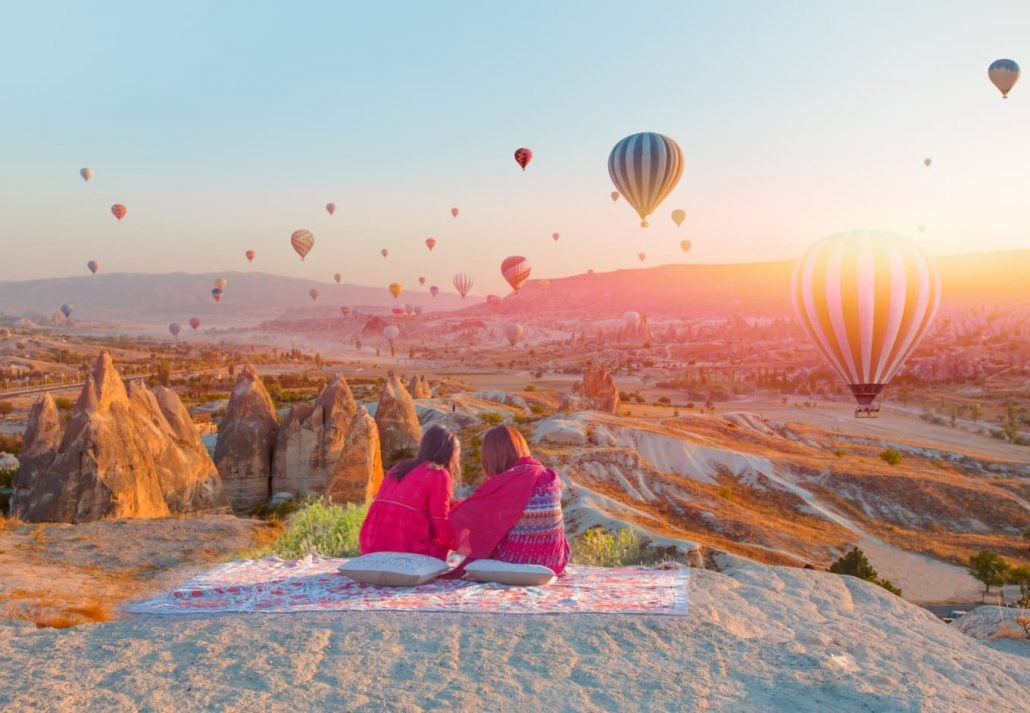 Hot air balloon rides are one of the most popular tourist attractions in Cappadocia. The region even makes our list of the most Instagrammable sites in Turkey, all thanks to its fairy chimneys, valleys, and cliffs. It's a breathtaking sight to witness from above.
Standard (shorter flights), deluxe (longer flights), and even private hot air balloon tours are all offered here. Most of them begin at 5:00 or 5:30 am, just before or immediately after sunrise. If you're visiting Turkey for the first time, you must experience a hot balloon ride in Cappadocia!
Private Tour Of Istanbul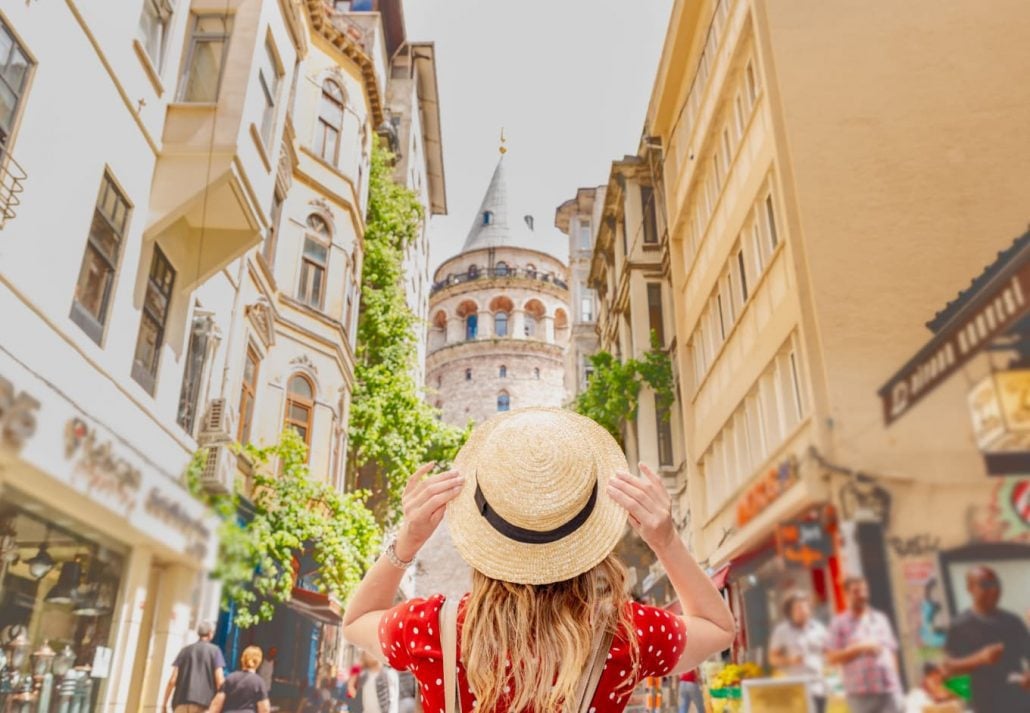 On this exciting guided tour, which offers 1, 2, or 3-day itineraries, you can visit popular sights including Istanbul's Blue Mosque, Spice Market, Grand Bazaar, Topkapi Palace, and Hagia Sophia. Admire several architectural treasures and browse the vibrant marketplaces for some tasty Turkish delight and baklava.
Recommended Read: A Guide To The Best Night Clubs In Turkey
Istanbul Bosphorus Sunset Cruise On A Luxury Yacht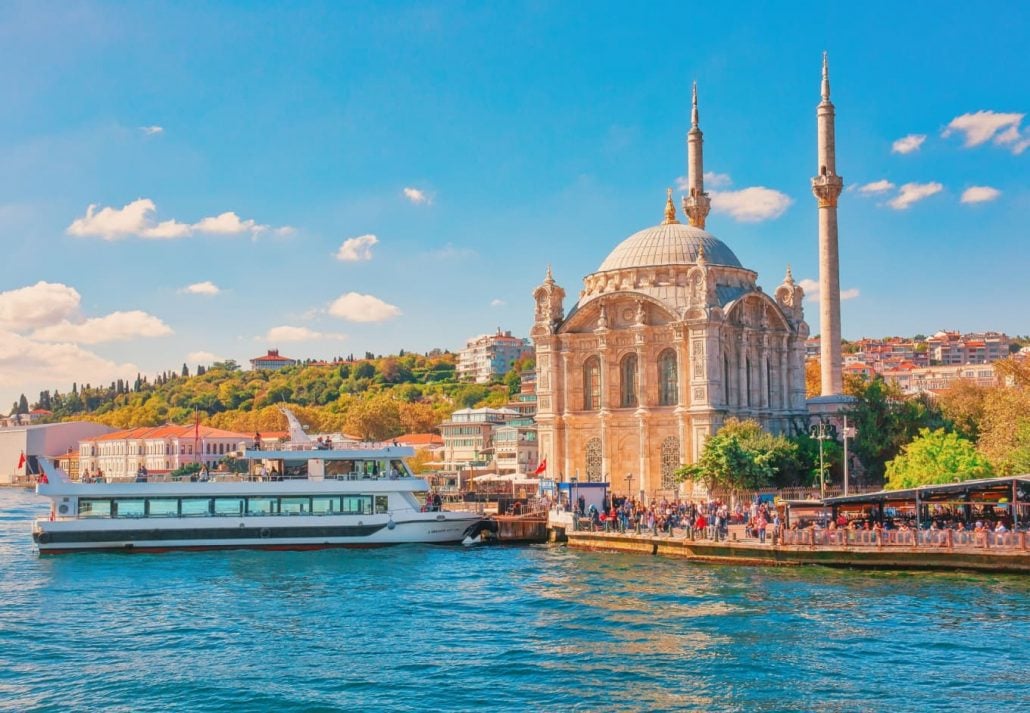 What's better than enjoying a sunset cruise down the Bosphorus? This waterway marks the border between Asian Turkey and European Turkey and has been among the most significant marine routes since ancient times.
On this tour, you'll pass by historical sites like the lavish Dolmabahce Palace, Ortakoy district, Bosphorus Bridge, Rumeli Fortress, and more. Delicious homemade lemonade, tea, coffee, and fruit are included in the package. All you have to do is sit back, relax, and enjoy the view!
Paragliding In Oludeniz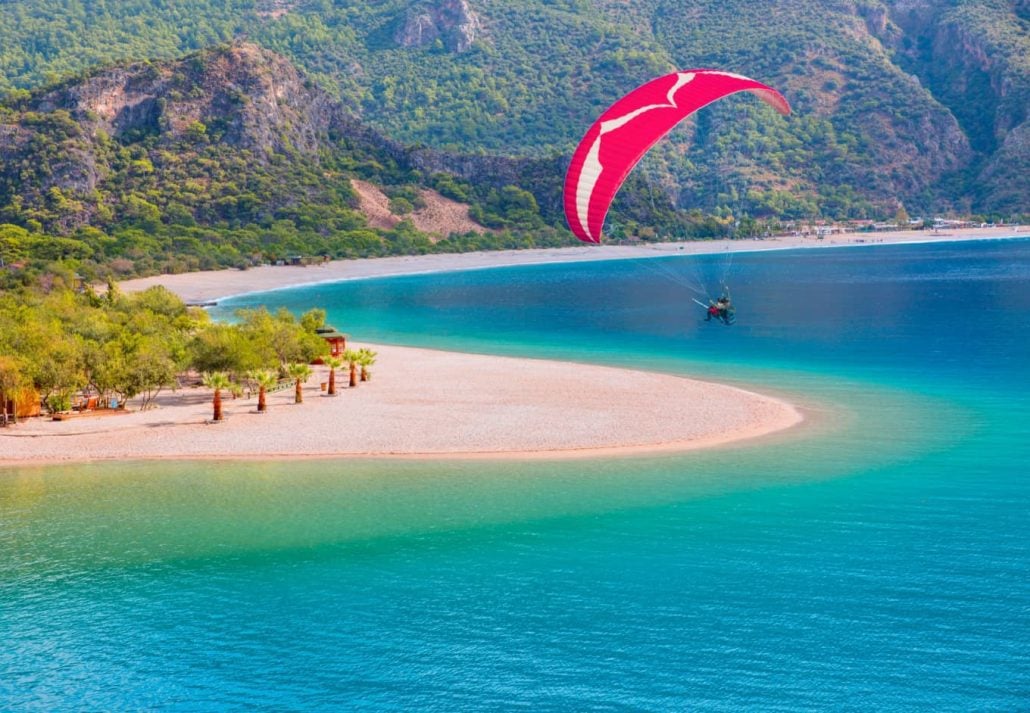 Oludeniz is a popular beach located on the southwest turquoise coast. Families seeking to escape the adjacent bustling towns frequently travel to this tranquil location. Even thrill seekers love to visit this attractive spot during the summer.
This beach is arguably the best paragliding location in all of Europe, if not the entire world. Up to 45 minutes of tandem flight can be enjoyed while taking in the magnificent mountainside and lagoon views. As you'll be in the hands of a pilot, you don't need any prior flying experience. You should also be aware that the flying season lasts from the third week of April until the first week of October!
Recommended Read: 8 Historical Attractions In Turkey That You Must See
Istanbul Street Food Tasting Tour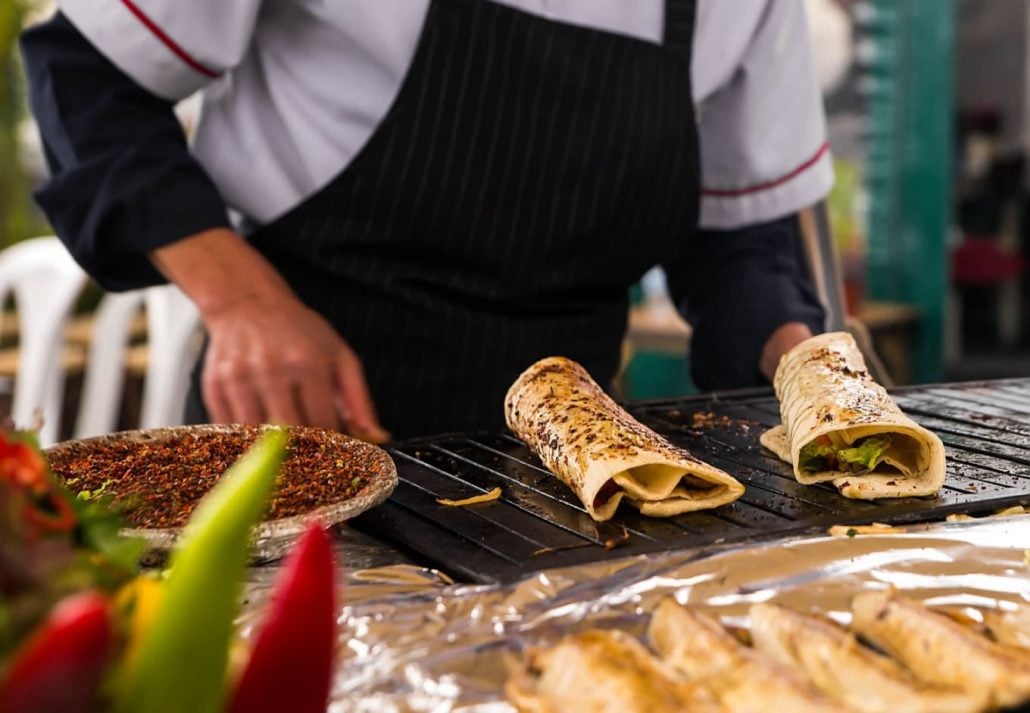 Istanbul street food tour usually takes 4 and a half hours. Take a walk along the stunning Galata Bridge, visit the lively Kadikoy Market, explore the fascinating Galata neighborhood, and taste the authentic flavors of Turkey. You'll have lots of opportunities to try regional specialties, including baklava and Simi (Turkish bagel). Yummy!
Cotton Castle Pamukkale Tour
The beautiful hot springs of Pamukkale are a must-see. Previously used as a spa and a healing center, the area is now one of Turkey's top tourist destinations.
What caused the thermal pools to form? Well, the hot water rose to the surface due to the underlying volcanic activity. In addition, the water's minerals crystallized and ran down the hillside to create the white calcium ponds.
After experiencing one of the most famous natural wonders in the world, explore the surrounding ancient ruins. Visit the Necropolis, Apollo Temple, Nymph Shrine, Pluto Sanctuary, Theater, and St. Philip Martyrium.
Recommended Read: 7 Best Day Trips From Istanbul, Turkey
FAQ
What should I visit in Turkey for the first time?
Istanbul, Cappadocia, Pamukkale, and Antalya are good entry points.
What is the best way to explore Turkey?
Taking a tour is a good way to explore the country.
What are the best Turkey tours and excursions?
The best Turkey tours and excursions are:
Cappadocia Hot Air Balloon Tour Over Fairy Chimneys;

Private Tour Of Istanbul;

Cruise Down The Bosphorus;

Paragliding In Oludeniz;

Street Food Tour;

Cotton Castle Pamukkale Tour.
What are the most popular Turkey tour packages?
The most popular Turkey tour packages are:
Istanbul Sightseeing Tour;

Turkey Honeymoon Tour;

Special Summer Tour;

Antalya And Cappadocia Package.
What Greek Islands are close to Turkey?
Samos, Rhodes, Kos, Lesbos, Symi and Chios.
Is there a world wonder in Turkey?
Yes, Turkey has two of the seven wonders of the ancient world – The Temple of Artemis at Ephesus and The Mausoleum of Halicarnassus in Bodrum.
Does Turkey have underground cities?
Yes, there are 36 underground cities in Turkey and the most famous one is Derinkuyu.
What's the best time to visit Turkey?
April, May, September, and October.
What are the most popular things to do in Turkey?
visiting mosques;

exploring ruins of ancient cities;

hot-air ballooning over Cappadocia;

cruising from Fethiye;

paragliding in Oludeniz.
CuddlyNest provides all accommodations to all travelers at the best price. Find unlimited travel inspiration on our blogs and social media channels Facebook, Instagram, and Pinterest.
You May Also Like:
The Best Hotels Near Beaches In Turkey
The 5 Most Beautiful Beaches In Turkey
A Guide To The Best Kid-Friendly Attractions In Turkey
The 5 Best Hotels Near Taksim Square In Turkey
The 5 Best Places For Shopping In Turkey
The 6 Best Restaurants In Turkey
The 7 Best Bars In Turkey
The Five Best Hotels in Turkey
The Best LGBT-Friendly Bars & Restaurants In Turkey
The 5 Best Amusement Parks In Turkey