With miles of coastline and an abundance of beach towns, New Jersey is one of the most famous summer destinations in the United States. From quiet escapes and family-friendly locations to busy boardwalks, we've covered everything you need to know about the beautiful beaches in The Garden State. Join us as we explore 7 of the best beaches in New Jersey that you need to visit this summer!
Find The Best Places To Stay In New Jersey
The 7 Best Beaches In New Jersey To Visit This Summer
Point Pleasant Beach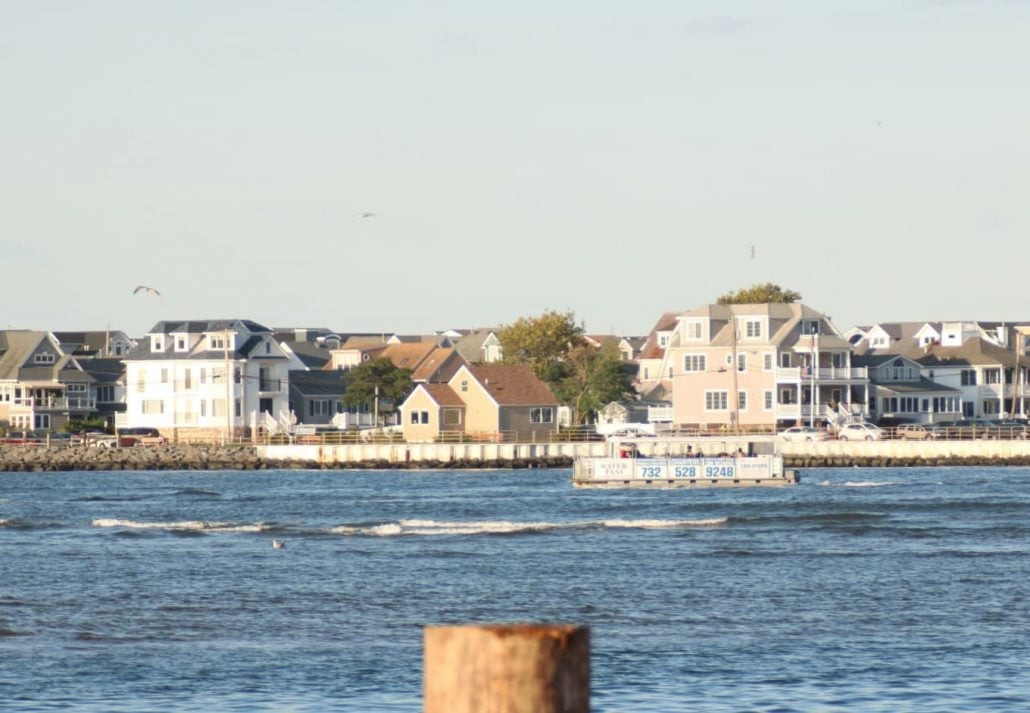 First on our list of the best Jersey beaches is the beautiful Point Pleasant Beach. Situated on the Jersey Shore and facing the Atlantic Ocean, this beach is best known for its sea kayak zone. It's a perfect location for families and features a nice boardwalk with arcade games and food stalls.
Also Read: The Best Hotels In Atlantic City, New Jersey
Island Beach State Park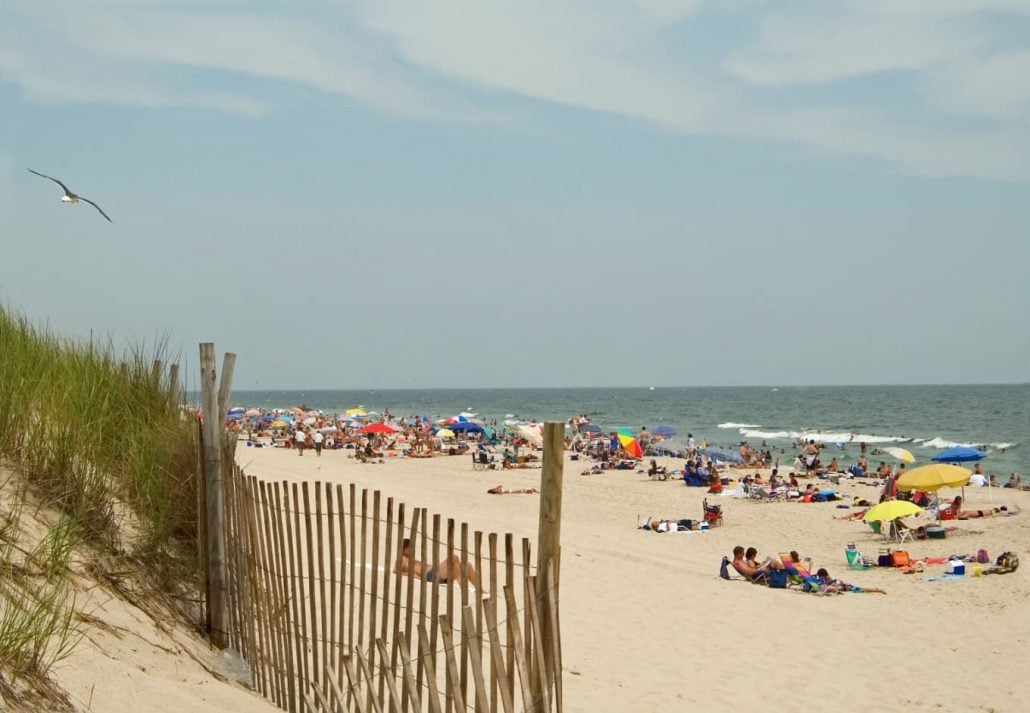 Located on the Barnegat Peninsula in Berkeley Township, Island Beach State Park boasts miles of sand dunes and white sandy beaches.
Keep in mind that the central area of the park contains approximately one mile of beach reserved for swimming. On the other hand, surfing is allowed south of the swimming beaches.
There are also parking spaces and bathhouse pavilions with changing areas. Moreover, from mid-June through Labor Day, the swimming beach is staffed with lifeguards. For updated swimming and park advisory click here.
Ocean City Beach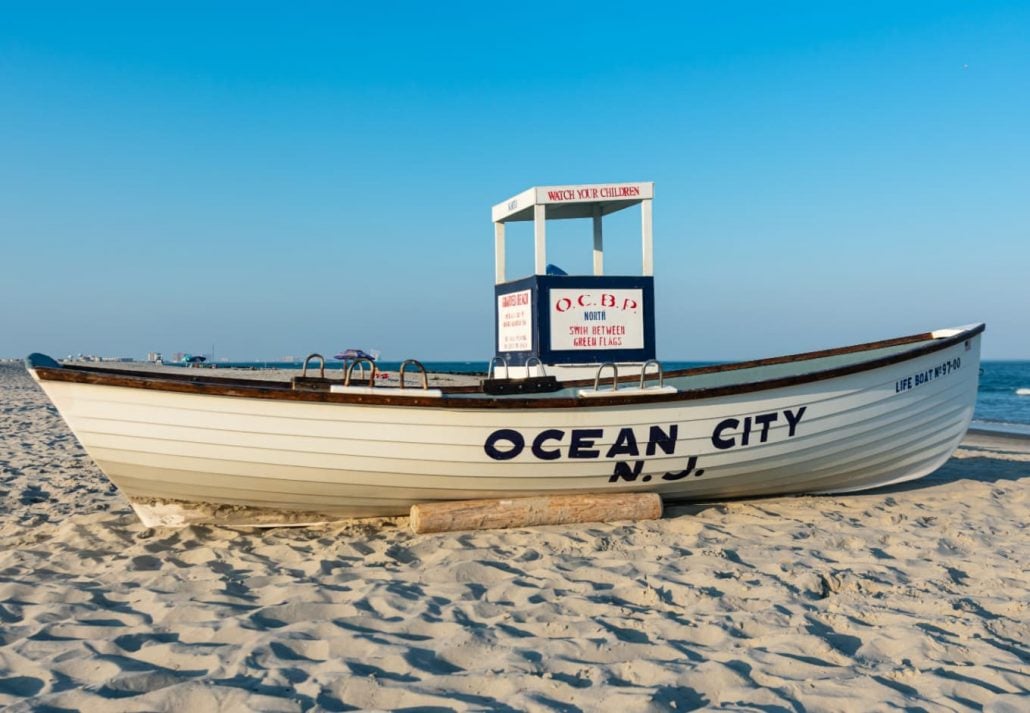 If you're looking for a beach that's rarely crowded, Ocean City Beach near Cape May is the perfect option. Adjacent to the beach is a wide boardwalk with a variety of stores including charming boutiques and taffy shops. You can also enjoy a range of amazing bars and restaurants, fun games, and even a water park.
Asbury Park Beach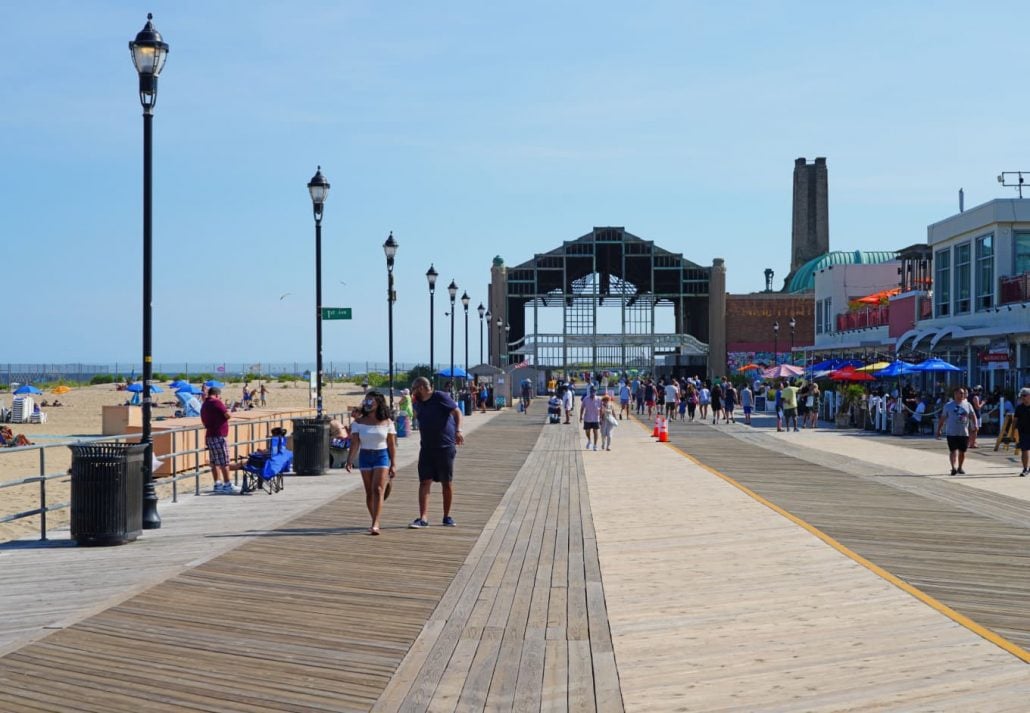 Asbury Park Boardwalk features a vibrant music scene, loads of food options, and a cool arcade with retro pinballs. The beaches are great for angles (make sure to register with the Saltwater Fishing Registry), surfers of all ages and levels of experience — The 8th Avenue Surfing Only Beach is the best spot for experienced surfers, and your furry friends! However, there's only one place dogs are allowed on the sand and that's the Asbury Park Dog Beach. Dogs can be off-leash if they're properly supervised.
Also Read: The Best Restaurants In Atlantic City, NJ
Sandy Hook Beach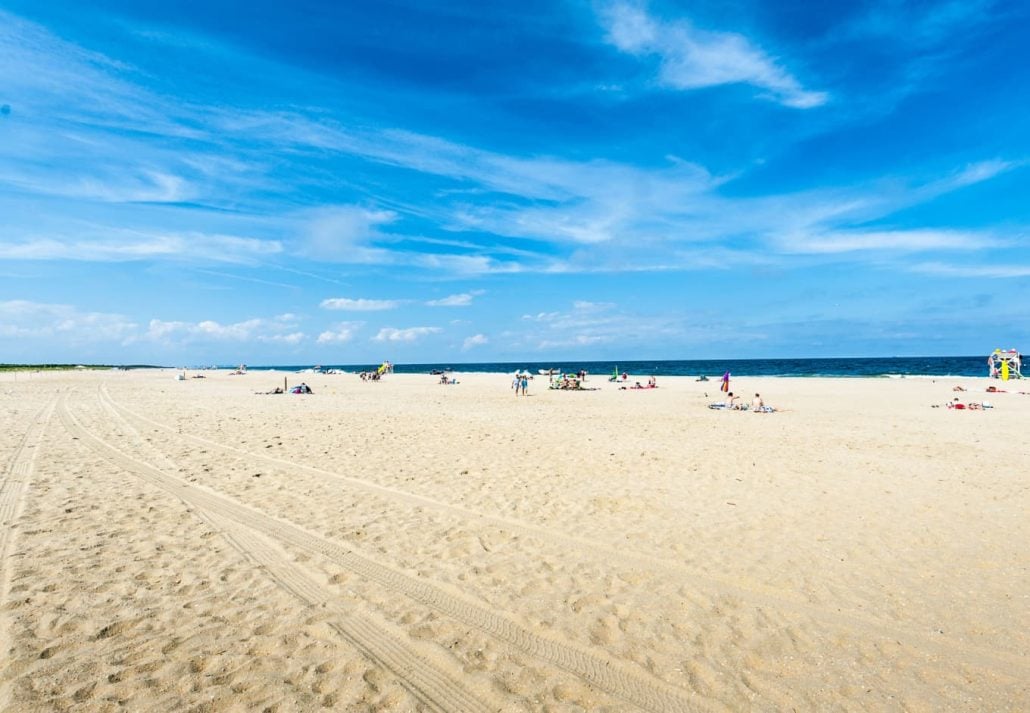 Situated within the Gateway National Recreation Area in New Jersey Monmouth County, Sandy Hook Beach offers clean, soft sand, miles of bike trails, and fishing and picnic spots. Beachgoers can also see the New York City skyline from this beach and visit the site of the oldest operating lighthouse in America — The Sandy Hook Lighthouse.
Also Read: The Best Places For Nightlife In Atlantic City, NJ
Cape May Beach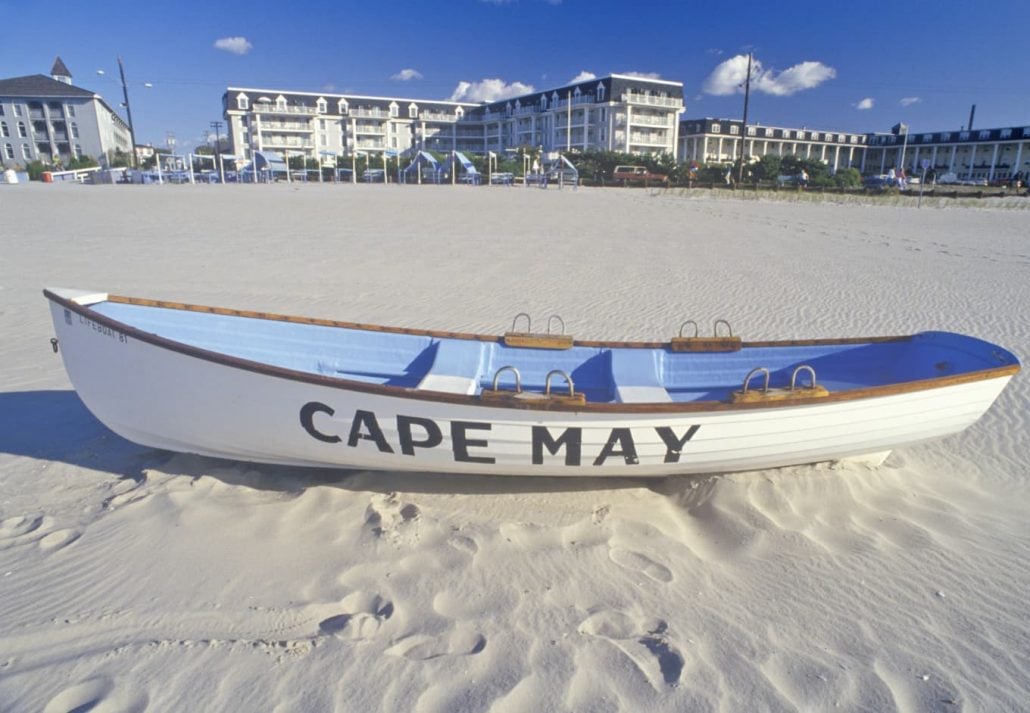 Cape May is a stunning seaside resort and a popular summer getaway famous for its Victorian houses and over two miles of breathtaking beaches. Escape the hustle and bustle of the crowds, take in unobstructed Atlantic Ocean views, enjoy the sound of crashing waves, and the smell of salt air.
For more things to do in Cape May, read our blog here.
Belmar Beach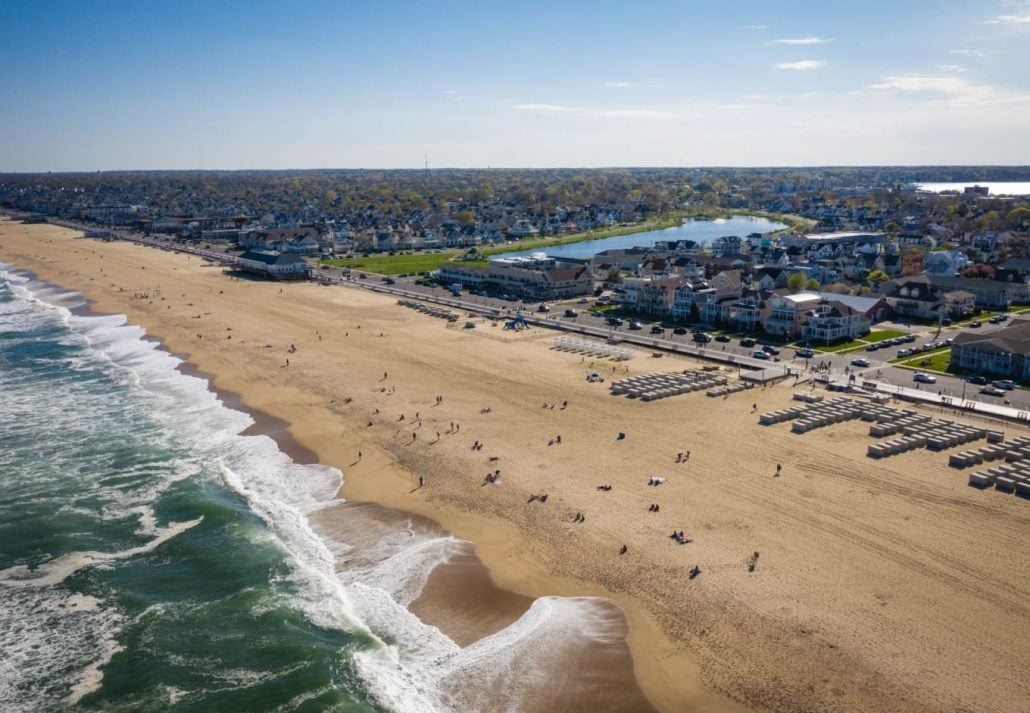 This gorgeous Jersey beach is a fun and safe location for families with the most playgrounds in the area. Additionally, there are special beaches devoted to activities like boogie boarding, kayaking, and surfing. Moreover, the beaches are also equipped with restrooms, Mobi-Mats, and poles for volleyball nets. A wonderful place for the whole family to enjoy!
Also Read: Top Things To Do In Atlantic City, New Jersey
FAQ
What are the best beaches in New Jersey?
The best New Jersey beaches are:
Point Pleasant Beach;

Island Beach State Park;

Ocean City Beach;

Asbury Park Beach;

Sandy Hook Beach;

Cape May Beach;

Belmar Beach.
What's the cleanest beach in NJ?
Cape May's Diamond Beach.
What beaches are free in Jersey?
There are plenty of free beaches in New Jersey, the best ones are:
Highlands;

Beaches in Atlantic City;

Keansburg;

The Wildwoods;

Old Bridge Waterfront Park;

Strathmere.
Are there any water sports available at the beaches in New Jersey?
Yes, visitors can enjoy a variety of water activities, including:
Surfing;

Kayaking;

Jet skiing;

Parasailing;

Paddleboarding.
What are the best beaches in New Jersey for families?
The best beaches in New Jersey for families:
Sandy Hook National Seashore;

Point Pleasant Beach;

Seaside Park Beach;

Ocean City;

Avon-by-the-Sea;

Asbury Park;

Long Branch;

Seaside Heights;

Cape May Beach;

Wildwood Beach;

Brigantine Beach.
Browse. Book. Stay.
CuddlyNest provides all accommodations to all travelers at the best price. Find unlimited travel inspiration on our blogs and social media channels Facebook, Instagram, and Pinterest.
You May Also Like:
10 Amazing Free Things To Do In NYC
The Best Hotels In Manhattan, NYC
New York In 2 Days: Everything You Need To See
The Ultimate Guide To Hudson Valley, New York
The Best Time To Visit Washington DC
The 7 Best Cheap City Breaks in the USA
Top 10 Things to Do in Montauk, New York
10 Amazing New York Museums To Visit On Your Next Trip
The 12 Best Places To Go Shopping in New York
9 Most Amazing Hidden Gems in New York
The 13 Most Amazing New York Attractions
51 Fun Facts About New York That Will Surprise You