Miami Beach is a popular destination for travelers looking to experience the sunshine, sandy beaches, and vibrant culture of South Florida. With a wide range of accommodation options, it can be overwhelming trying to decide where to stay. There are so many beaches to visit and relax on in Miami, including South Beach, Sunny Isles Beach, and North Miami Beach. These are also the best beaches where you can find the finest oceanfront luxury resorts in the city. Whether you want to unwind on a rooftop swimming pool with a view or enjoy a resort's private beach area, and indulge in both casual dining options and signature restaurants, Miami beach resorts are the best place to stay at.
Some of the best Miami resorts that are very well-known include the Loews Miami Beach Hotel, the Fontainebleau Miami Beach, the Palms hotel, Acqualina Resort, and the Ritz Carlton Bal Harbour. To help you out, we've compiled a list of some other best Miami resorts which are our top choices for a luxurious and memorable vacation.
The Five Best Resorts In Miami Beach
The St. Regis Bal Harbour Resort
Placed in the exclusive Bal Harbour neighborhood, the St. Regis Bal Harbour Resort is a chic and modern oasis. This luxurious resort features elegant guest rooms and suites with private balconies, a stunning spa, and multiple dining options. The property also boasts a prime location, making it the perfect spot for relaxation and rejuvenation.
This 27-story tall gorgeous building looms over the iconic white sands of Miami beaches with beautiful views of the Atlantic Ocean. It's no wonder that this esteemed resort received a five-star rating from Forbes and a five-diamond rating from AAA. The resort also boasts a large 14,000-square-foot full-service spa. They offer the best luxury packages in Miami that include yacht rides, suites with private elevators, and a gorgeous private balcony with stunning views. They also take special care of kids by giving them access to a special library for them. Located within walking distance from the famous Bal Harbour shops nearby makes it is perfect for getting your shopping done.
Enjoy scrumptious Greek food in their Atlantikos restaurant, American fare at La Gourmandise with stunning ocean views, experience the classic American hamburger at BH Burger Bar, or grab some fancy champagne at St. Regis Bar.
Carillon Miami Wellness Resort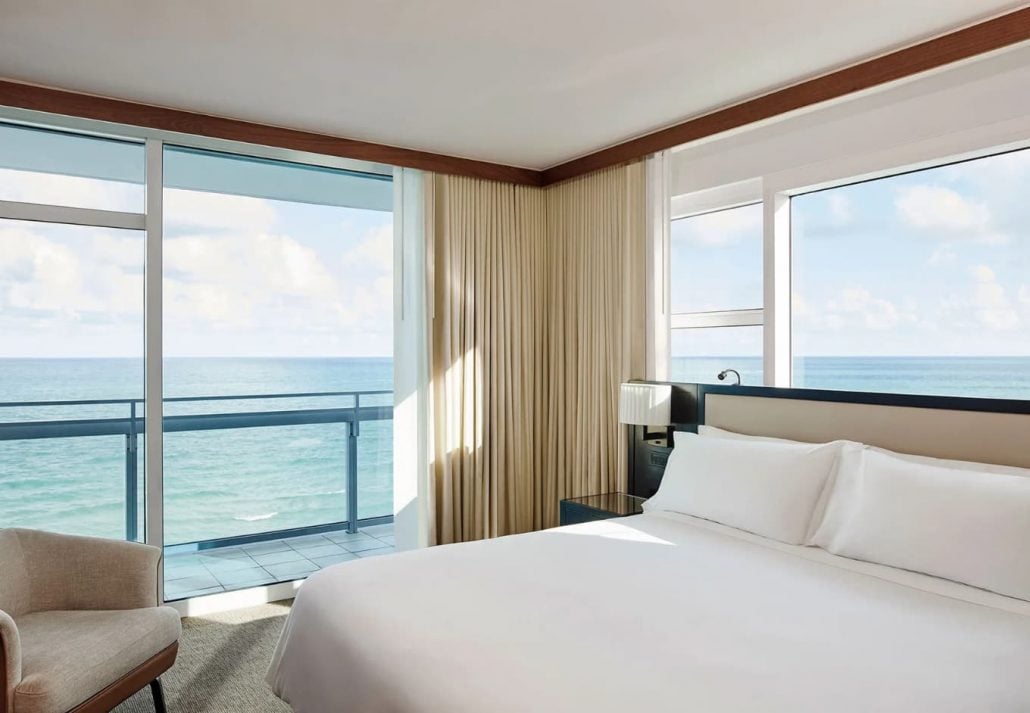 If you're looking to prioritize health and wellness during your vacation, the Carillon Miami Wellness Resort is the perfect luxury hotel to choose from. This international beach resort features luxurious accommodations, as well as a comprehensive wellness program that includes fitness classes, chakra cleansing, spa treatments, and healthy dining options. The resort also has a private beach, multiple swimming pools, and a variety of activities to enjoy. Enjoy views of Miami beach from the private balconies in their spacious guest rooms, and choose a newly renovated one/two bedroom apartment to enjoy relaxing in your own living room and make the most of your spa-like bathroom.
This is one of the best resorts in the Miami beach edition and you are sure to have a wonderful time here. Enjoy scrumptious fresh food including seafood from their restaurant, and choose from different experiences such as going boating in the Oleta state river park, going deep sea fishing, or even going kiteboarding. There are endless experiences for you to choose from to make this a memorable trip. The hotel also features direct beach access.
Faena Hotel Miami Beach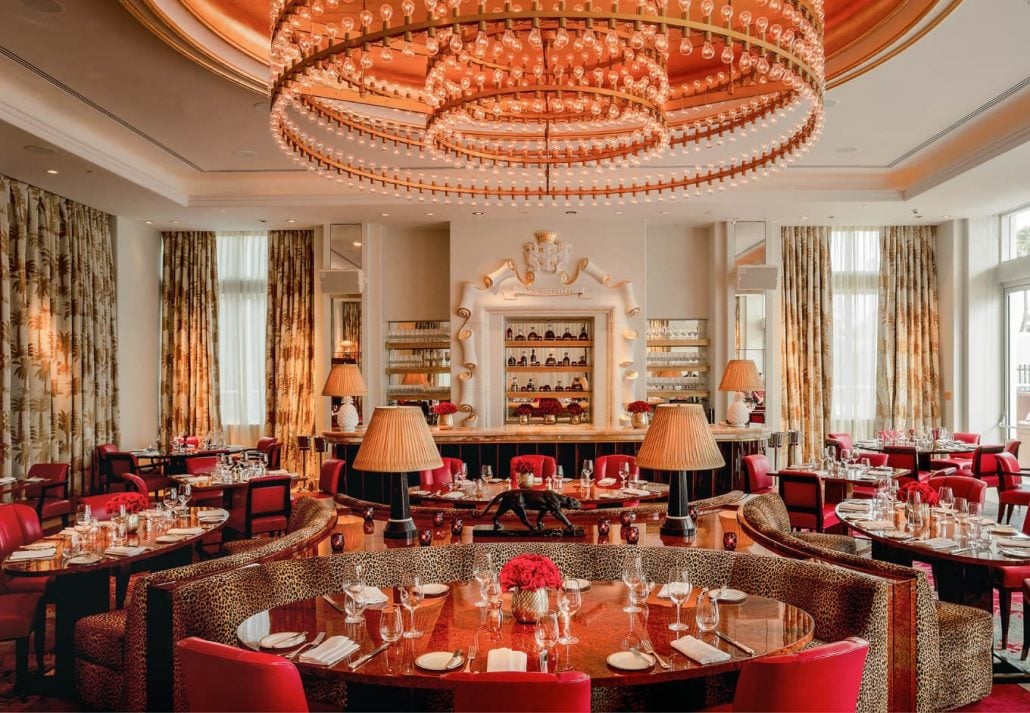 The Faena Hotel Miami Beach is a chic and stylish property located in the heart of Miami Beach's fashionable Mid-Beach neighborhood. This resort has everything you need for a relaxing and indulgent vacation, including state-of-the-art rooms and multiple restaurants. This Miami beach resort also boasts an outdoor pool and private beach access, making it the perfect spot for soaking up the sun.
Opt to stay in a one-bedroom apartment suite that has a wraparound balcony from where you can enjoy views of the gorgeous ocean. Designed in an Art Deco style that celebrates 50's glamour decor. They also have some amazing high-end restaurants like Los Fuegos which celebrates open-fire cooking, Filipino cuisine at Pao, and Veranda, which offers a lovely outdoor dining experience.
Nobu Hotel Miami Beach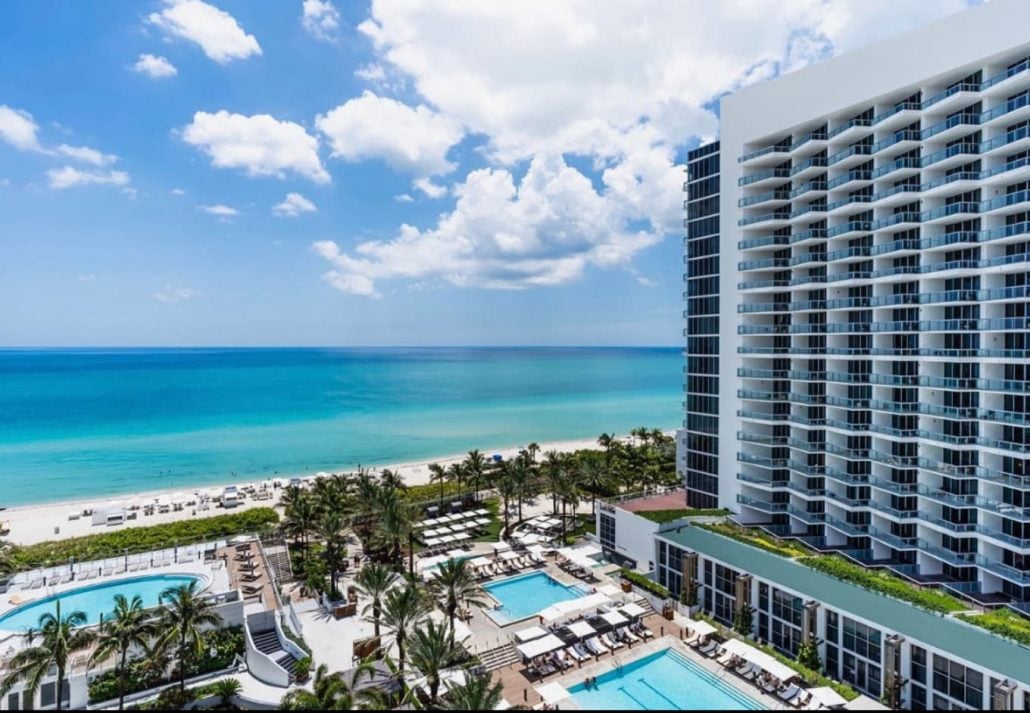 Located in the trendy South Beach neighborhood, the Nobu Hotel Miami Beach is a chic and stylish property that caters to the discerning traveler. The property also boasts an amazing location on the Atlantic Ocean, making it the perfect spot for beach-goers and water sports enthusiasts. Chef Nobu has brought his signature style to this property and has blended traditional Japanese architectural elements with classy modern luxurious architecture.
This Miami resort is oceanfront and features a huge 22,000 square feet large wellness center which includes a spa and modern fitness center. Enjoy beach games, and explore the different spa treatments they have to offer including hydrotherapy circuit whirlpools, saunas, and plunge pools. Nobu has a culinary offering like no other hotel in the region. Experience Chef Nobu's fine dining options in inventive Japanese food with Peruvian influences at Nobu Miami, kick back with a signature cocktail and a Japanese bento box at Tanoshi Hour or have a luxury seafood-based meal at Ocean Social with stunning views of the beach.
Also Read: Best Downtown Miami Hotels
The Ritz Carlton South Beach Miami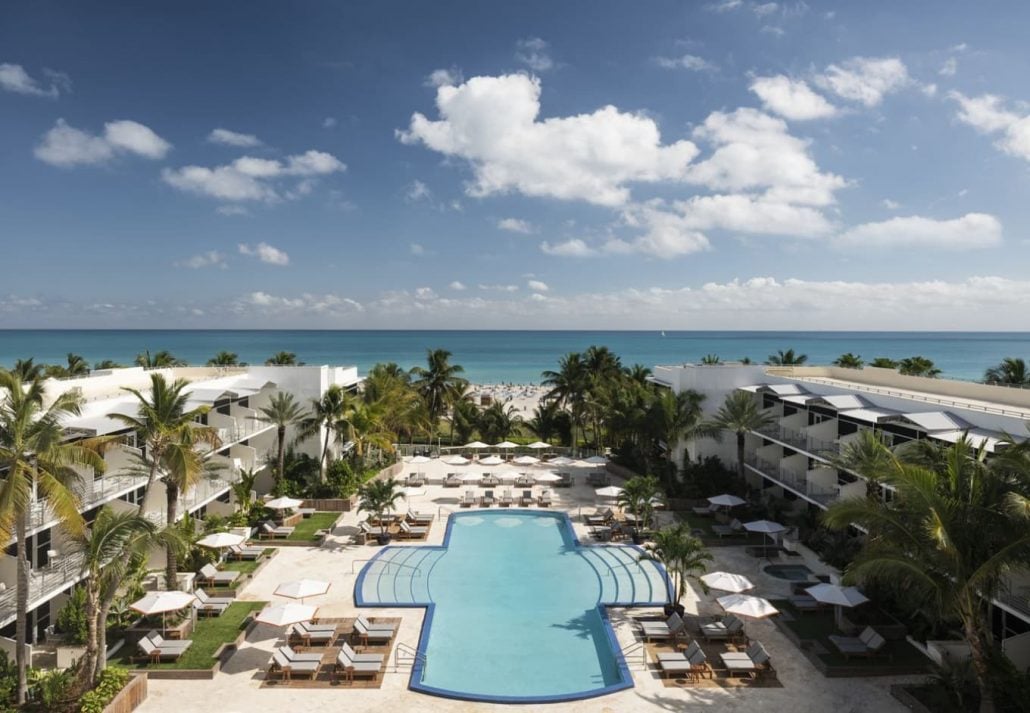 The Ritz Carlton South Beach Miami is a luxurious and sophisticated property located in the heart of South Beach. With elegant guest rooms and suites, a fully-equipped fitness center, and multiple dining options, this resort has everything you need for a relaxing and indulgent vacation. The decor is inspired by a '50s Miami Art Deco style of luxury. The property also boasts a prime location on the Atlantic Ocean, making it the perfect spot for beach-goers and water sports enthusiasts. The pool has private cabanas surrounding it along with a lovely ocean view.
The DiLido Beach Club on this property is a lovely alfresco dining option serving French, Greek, and Spanish dishes, Fuego Y Mar serves dishes from Mexico, Cuba, and Columbia, and the Lapidus Bar pays homage to Miami's classic cocktails. International fare takes on a whole new meaning at the Ritz Carlton South Beach.
FAQ
Is it better to stay in Miami or Miami Beach?
We recommend staying in Miami beach over Miami as staying in one of the beach resorts in Miami beach is an unexplainable luxury experience while you're visiting Miami.
What part of Miami do celebrities stay?
Celebrities opt to stay in the areas of downtown Miami, South Beach, and Key Biscayne as these areas have the best hotels that are posh and have brilliant views.
What is the nicest part of Miami?
The nicest areas in Miami are Downtown Miami, South Beach, Miami Beach, Coconut Grove, and Key Biscayne.
CuddlyNest provides all accommodations to all travelers at the best price. Find unlimited travel inspiration on our blogs and social media channels Facebook, Instagram, and Pinterest.
You May Also Like:
North America Travel Guide
Most Romantic Weekend Getaways in the United States
Long Weekend Getaways in the United States
Best Family Vacations In The United States
Best National Parks In The United States
Best Cabin Rentals in the United States
Best Dog-Friendly Vacations In The United States
Best Getaways In Southern California
The Ultimate California Travel Guide
11 Off The Beaten Path Experiences In San Francisco
The 20 Best Restaurants In San Francisco
The 15 Most Instagrammable Places In San Francisco, California