Located about an 18-minute drive from Edinburgh city centre, Portobello beach in the East Lothian region is one of the best beaches in the area. It is towards the east of the city centre and is a dog-friendly beach as well. Portobello Kayaking, Sailing, And Rowing Club is a community sea sports club and they are very active in organizing events such as coastal rowing that anyway can be a part of by paying a fee.
Portobello beach is a part of an important Conservation Area, and maintaining the water quality is of top priority here, along with preserving the uniqueness of the old buildings on the promenade. The beach is home to several Victorian and Edwardian buildings, which are well worth a visit. The beach also features the Portobello Old Parish Church, which dates back to 1806 and is a beautiful example of early 19th-century architecture.
Portobello Beach, located just a short distance from Edinburgh city center, is a hidden gem that offers visitors a chance to escape the hustle and bustle of the city and enjoy a relaxing day at the beach. Whether you're looking to sunbathe, swim, or simply take a leisurely stroll along the shore, Portobello Beach has something for everyone.
Things To Do At Portobello Beach, Edinburgh
Eating And Drinking At Portobello Beach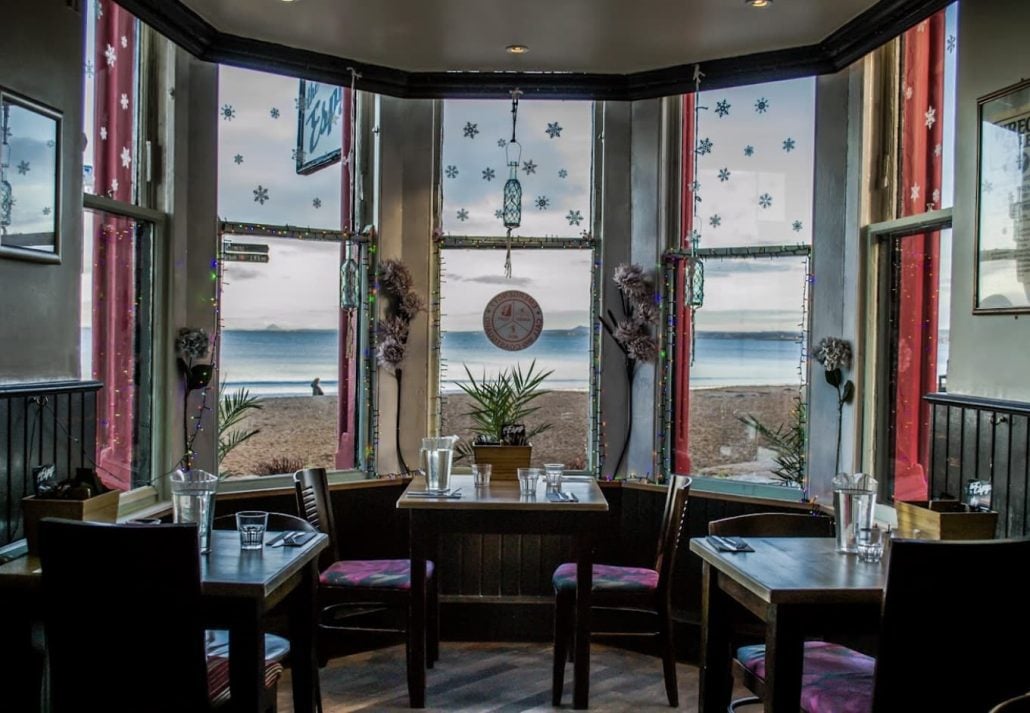 There are a number of bars, cafes, and restaurants along the promenade, serving everything from traditional Scottish fare to more exotic international dishes. You can also find a variety of ice cream shops and takeaways along the beachfront. The Esplanade Bar & Restaurant is particularly popular and is located right on the beach. It's a homely and gorgeous pub that serves a lovely selection of drinks, classic pub food, and some delicious coffees. It is also pet friendly!
Another extremely popular cafe on the promenade is The Beach House which is the perfect quaint place for you to grab a slice of cake and a piping hot organic coffee. Their menu items such as the Shakshouka are also known to be packed with flavor.
Go Shopping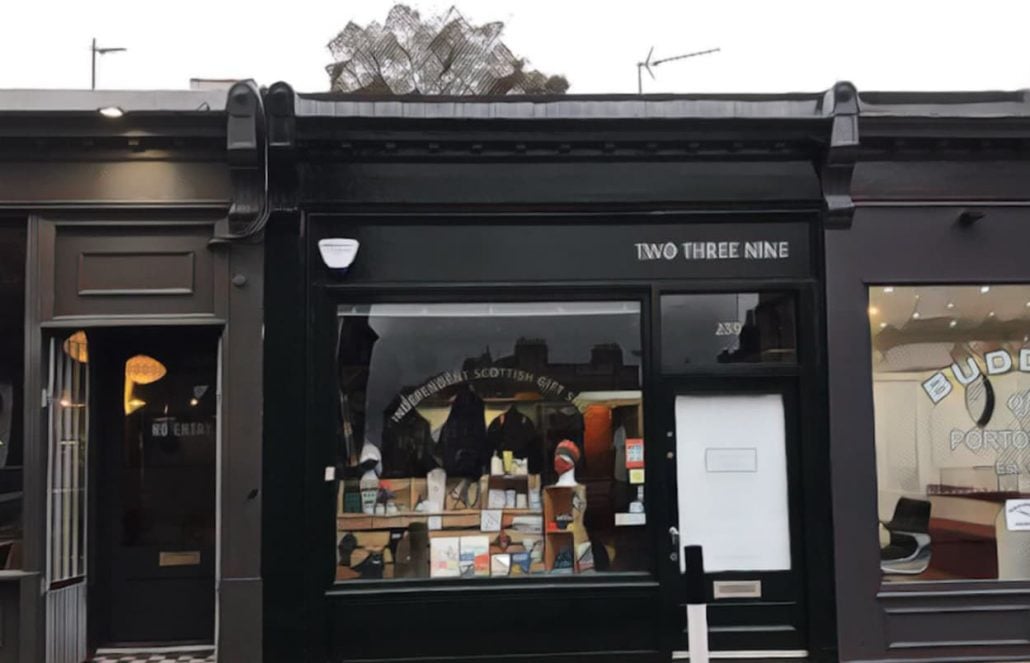 You'll find several small shops near Portobello beach including a cute little craft store, a gift shop, some clothing stores, a thrift store, a beauty drugstore, and several other such lovely establishments where you can buy memorable pieces from. A short drive away from Portobello Beach is also the Ocean Terminal Mall Shopping Center where you can go if you feel like getting some mainstream shopping done.
Enjoy The Amusement Arcades Near The Promenade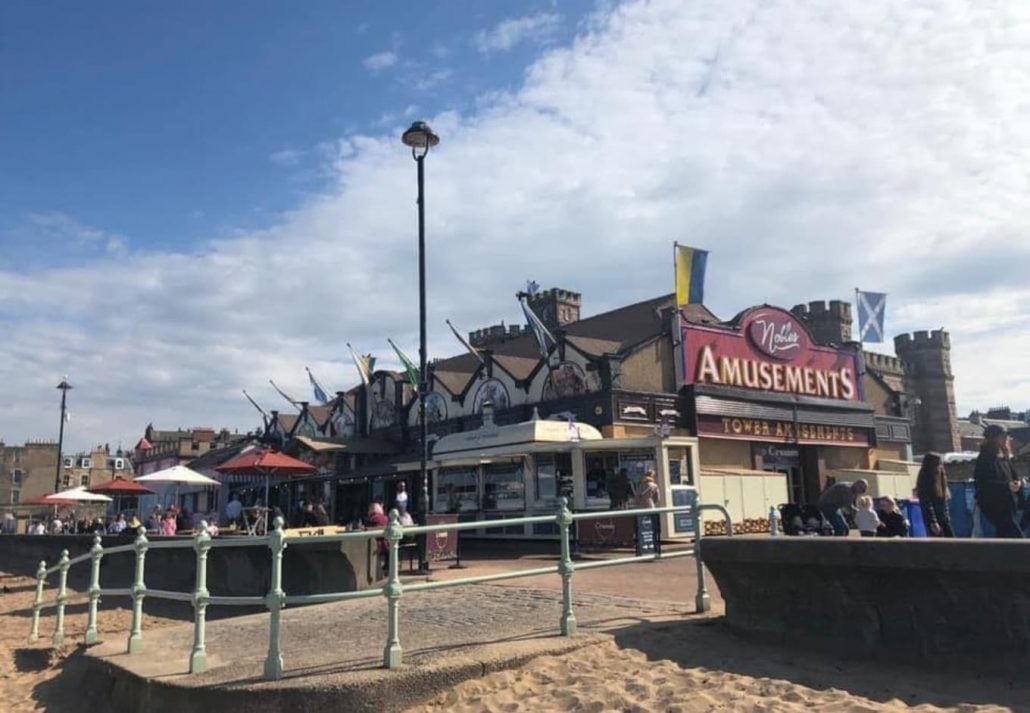 You will also find several theme parks, fun fairs, and amusement arcades on the promenade of Portobello beach such as Nobles Amusements. These arcades and fairs offer a really exciting and fun experience to have on the beach and we highly recommend them. There is no better way to spend a fun beach day with your loved ones than to go to an arcade, play your hearts out, and make the absolute best memories!
Stays In Edinburgh: The 6 Best Edinburgh Hotels
Take A Stroll Along The Beach And Engage In Water Activities
If you're feeling active, there are plenty of options for you at Portobello Beach as well. The beach is a popular spot for running, and there is also a fun playground for children. You can also take a slow stroll along the promenade, which offers stunning views of the beach and the surrounding area. Aside from this, you can also check when the Portobello Kayaking And Sailing Club hosts events on its website to engage in some exciting water activities.
Enjoy A Relaxing Day Of Sunbathing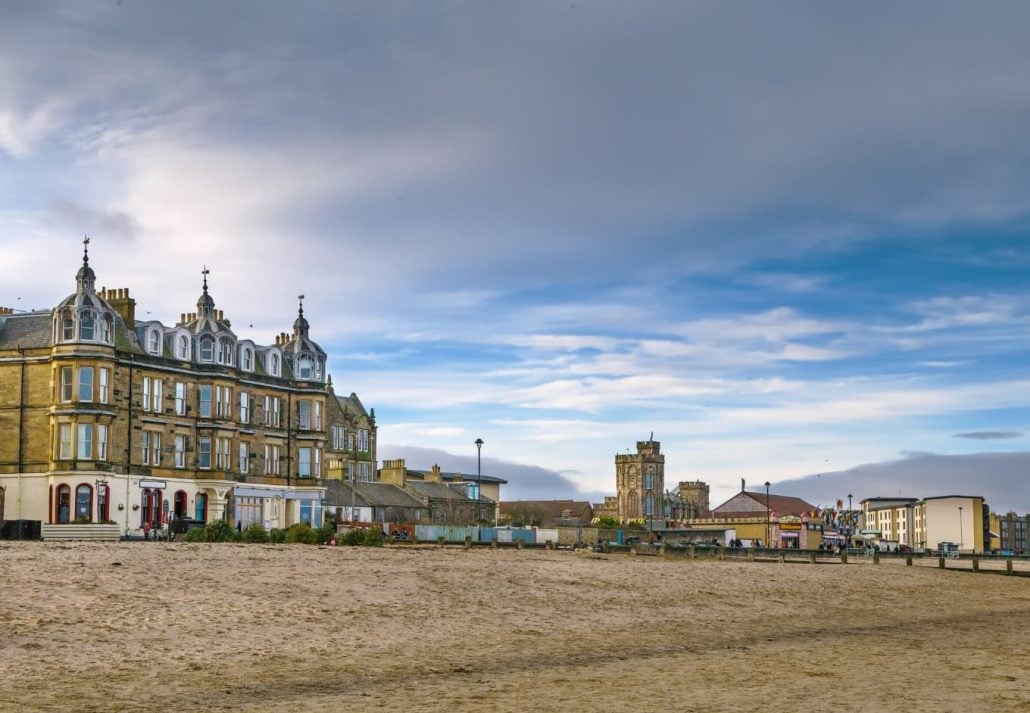 The beach has a wide expanse of soft sand, perfect for spreading out a towel and soaking up the sun. If you're looking for a bit of shade, there are also a few grassy areas where you can relax and enjoy the view.
Go Swimming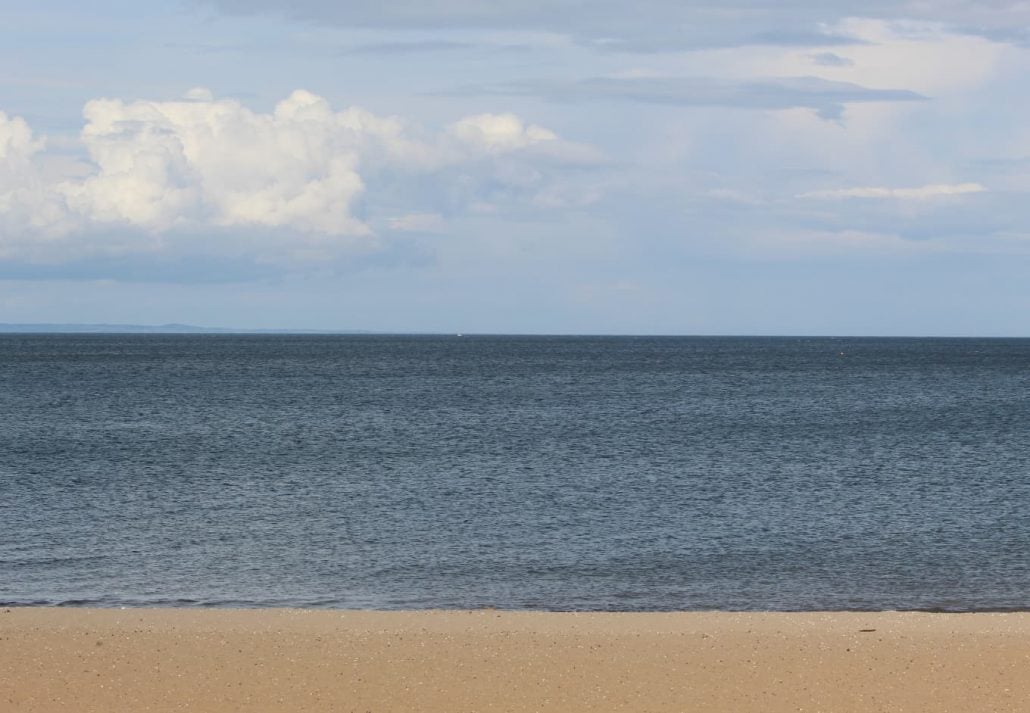 Portobello beach boasts clean and clear waters, making it a great spot for a refreshing dip. For those who are feeling adventurous, you can even take a dip in the nearby rock pools. We recommend that you make sure to check the tide times before you go, as the water can recede quite far at low tide.
Also Read: 11 Bucket-List Things to do in Edinburgh, Scotland
Travel To The Edinburgh Town City Centre And Visit Edinburgh Castle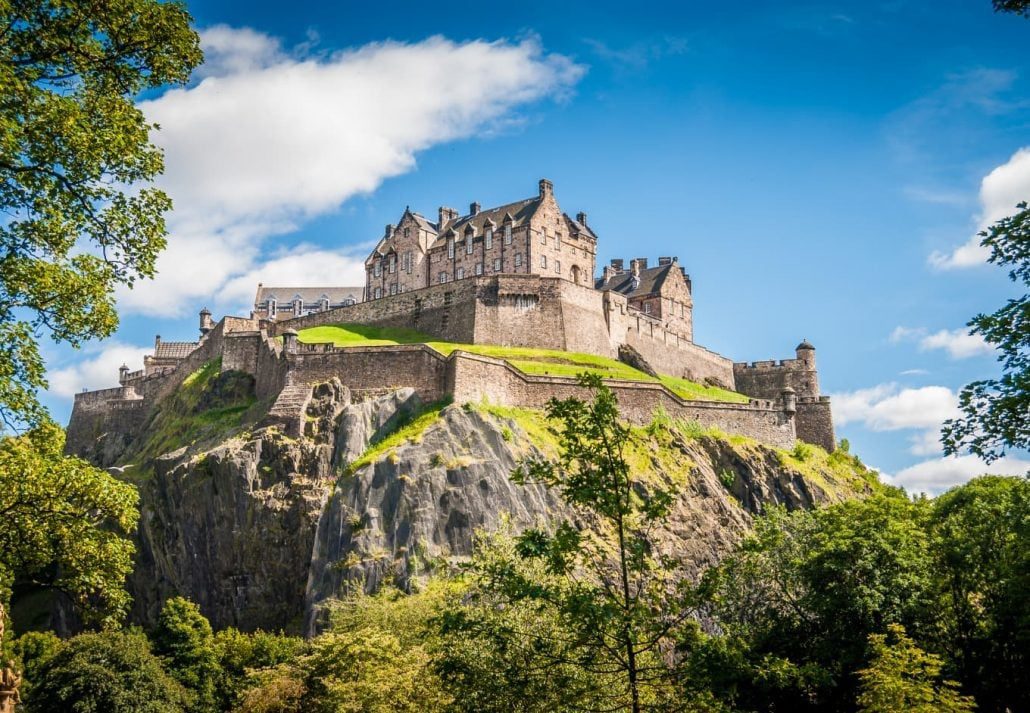 When you're visiting Portobello beach in Edinburgh, we highly recommend that you take a short drive down to the Edinburgh city centre and visit the most iconic landmarks such as Arthur's Seat which is an ancient volcano. It forms the focal point of Edinburgh's hills. And, of course, we have to recommend the beauty that is Edinburgh Castle. A truly magical experience, this is one of the oldest fortified places that you can visit in the UK, and with the rich history that it's steeped in, you're sure to be left wholly in awe.
FAQ
Is Portobello Beach worth a visit?
Portobello Beach is the most prominent beach in Edinburgh and is an absolute must-visit.
Can you swim in Portobello Beach?
Portobello beach is perfect for swimming and has calm clear waters. Make sure to check the tide before you go swimming though.
How long is Portobello Beach Walk?
The Portobello Beach Walk promenade is 2.2 miles long or 5,000 steps long. It's perfect to enjoy a nice long stroll on.
What sea is at Portobello Beach?
Portobello is located on the shore of North Beach.
Can you drink alcohol on Portobello Beach?
There was a move to ban drinking on the beach itself about 12 years ago, however, don't be disheartened as you can still go to one of the several pubs and bars on the promenade of the beach to grab a drink.

CuddlyNest provides all accommodations to all travelers at the best price. Find unlimited travel inspiration on our blogs and social media channels Facebook, Instagram, and Pinterest.
You May Also Like:
How To Travel To Europe After Brexit
30 Things to do in London
How To Get To Stonehenge From London: 4 Easy Ways
The Best Dog-Friendly Destinations In The UK
Best Destinations for Family-Friendly Holidays in the UK
40 Top & Most Beautiful Castles in Europe
How To Get From Glasgow to Edinburgh: 3 Easy Ways
How To Travel From London to Edinburgh, Scotland: 4 Easy Ways
9 Amazing Free Things to do in London, England
The 7 Most Amazing Day Trips From London, England
The 14 Best London Museums
12 Best Things To Do In London
The 10 Best Places To Go Shopping in London, England
How To Get To Stonehenge From London: 4 Easy Ways
Train From London To Paris: Everything You Need To Know
11 Fun Facts About The London Eye
How To Travel From London to Edinburgh, Scotland: 4 Easy Ways